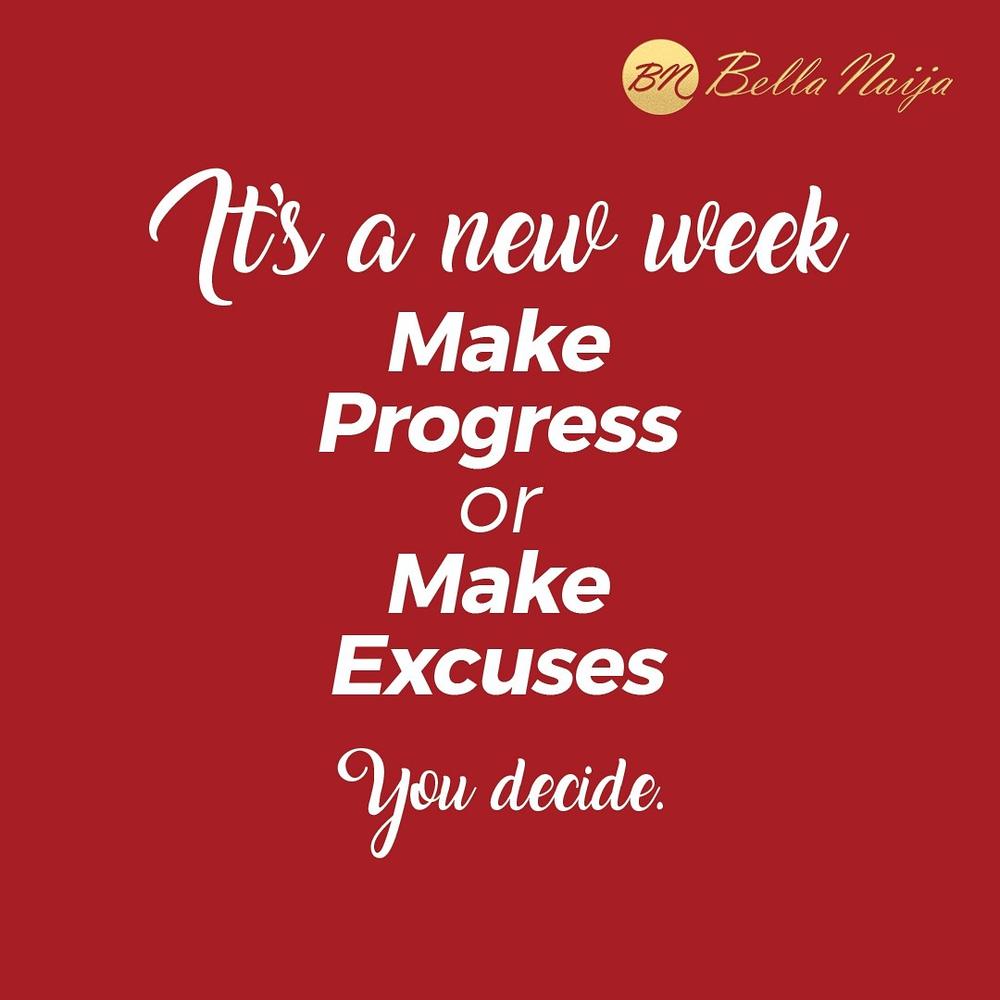 Happy New Week BellaNaijarians!
How did the weekend go? Good?
It's a new week and we hope you are ready to smash your goals?
An excuse, it is said, is what you give for not getting something done. What is more painful than giving excuses is the fact that the project is yet undone!
So this week, do you want to complete the project or make a list of 1000 reasons why you didn't do anything?
The choice is yours. Cheers!