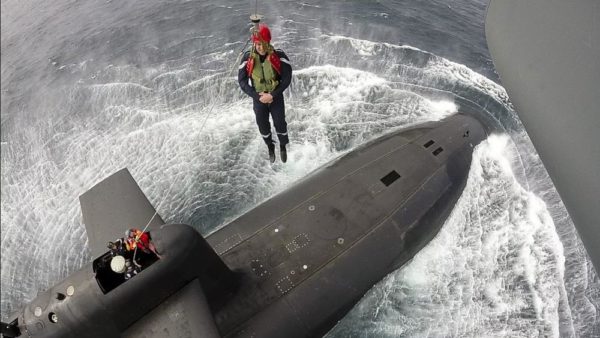 39-year-old French President Emmanuel Macron on Tuesday visited the submarine Le Terrible to show support for the country's naval fleet.
He was lowered from a helicopter down to the submarine, sparking reactions from Twitter users who dubbed him a real life James Bond.
The president spent about four hours in the submarine. He met with officers and crew members and went through a simulation exercise. He also took a tour of the facility.
See the tweets below: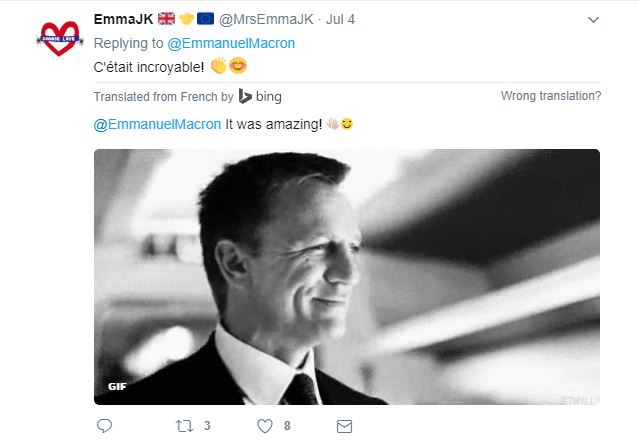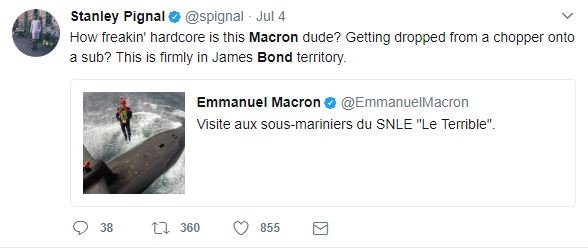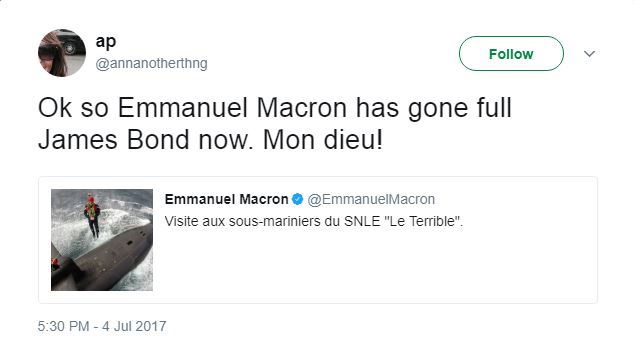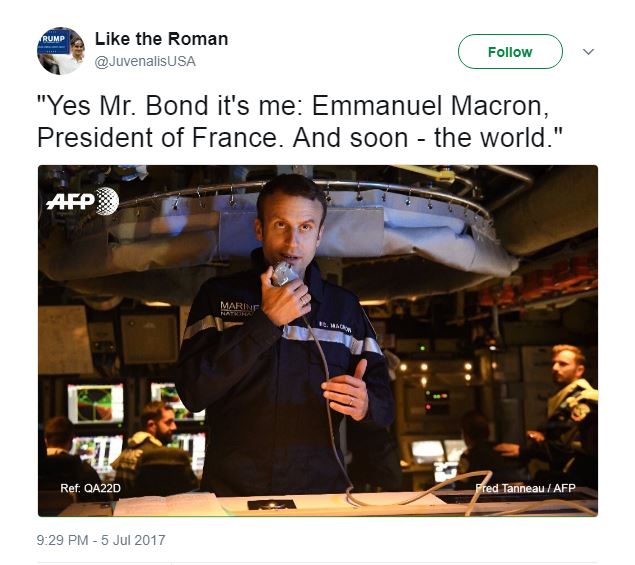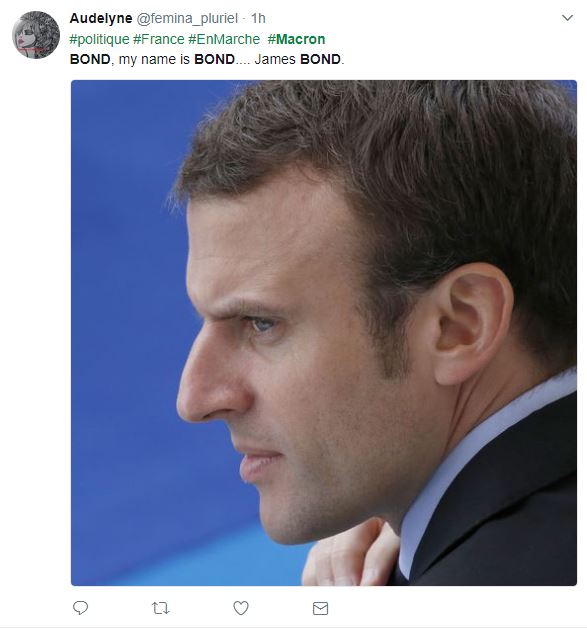 Photo Credit: Twitter – EmmanuelMacron