JSP bags West Africa Innovation Awards' "Most Creative PR Agency" Honour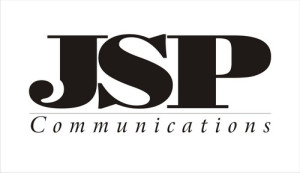 JSP Communications, a Nigerian public relations agency, has been awarded the most creative PR agency in West Africa by the West Africa Innovation Awards.
The Awards ceremony which took place in Abuja followed an in-depth examination of the top public relations agencies in the West African sub continent, based on specific yardsticks and an international benchmark. 
According to Adeniyi Olusola, the Project Head of the West Africa Innovation Award, the initiative was based on the need to identify and uplift PR agencies and service providers in West Africa, who think strategically, execute diligently and add a touch of intellect to their service offering.
"This award was borne out of the need we felt to recognize and highlight as models, agencies that have not only made an impact in their industry sectors but have also demonstrated a clear commitment to the spirit of innovation, creativity and holistic client satisfaction in West Africa," Olusola said.
He added:  "We recognize JSP Communications in this direction and lift them up as models in the provision of trusted, consistent and innovative public relations services in Nigeria and West Africa. We challenge JSP and indeed all the award winners to constantly raise their, be exemplary and remain committed to the spirit of excellence, creativity and integrity."
Speaking after the award presentation, the management of JSP PR company, represented by Executive Director Ronke Adebule, said: "We feel highly honoured but humbled by this award. We realize that staying at the top can be much tougher than getting there. At JSP, we shall continue to make every effort to work as a team in our relentless desire to constantly exceed our clients expectations."
The Global Adviser of JSP Communications, Phil Osagie, noted that: "In the new world order, the brain is the factory of the future. To remain a leader and a strong influencer, JSP must benchmark itself against the best global PR practices and strive to constantly redefine the PR playing field in Nigeria and West Africa."
The West African Countries covered in the search scope included Nigeria, Ghana, Sierra-Leone, Benin, Cote d'Ivoire, Gambia, Togo, Senegal, Mali, Guinea Bissau, and Cameroon.
Some of the other category winners are: Zenith Pensions Nigeria, Phoenix Insurance Ghana, Big &Bold, Insel, Heidelberg Cement, Halogen Security, Sierra-Leone Port Authority, Portland Paints & Products, and Russelsmith Group.