BellaNaija was invited for the 2014 P&G Future Fabrics Forum in Berlin. We were so excited to receive an invitation to this innovative fashion event. We nominated BN Contributor Kate Williams to represent us on the trip.
Kate Williams is the Creative Director of Vtto:re – an emerging fashion design company based in Nigeria. She is an alumna of University of East London and Ravensbourne where she gained a Masters in Fashion and a BA in Fashion Design (womenswear) respectively. Throughout her creative career, Kate has enjoyed numerous awards and success at the 2009 Graduate Fashion Week in London, 2011 Lagos Fashion and Design Week and 2012 British Council International Fashion Showcase 2012 in London.
Read all about her adventures in Berlin below!
***
The city of Berlin home to history, arts, fashion and culture was definitely a once in a lifetime experience that had me over the moon! As I sip my coffee to awaken my senses after a 9 hour flight, I'm thrilled to share my experience at the Procter and Gamble Future Fabrics event.
Tuesday, 11th November 2014 at 3:02pm
My journey from Lagos to Berlin kicked off with the long drive from Ajah to Murtala Muhammed International Airport. You can imagine what was going through my mind, the thought of not getting caught in traffic. Thankfully, I arrived at the airport 6.30pm ahead of time for my 10.35pm flight.
It was an easy breezy check-in process at the Turkish Airlines desk and that spurred the perfect moment for a shoefie!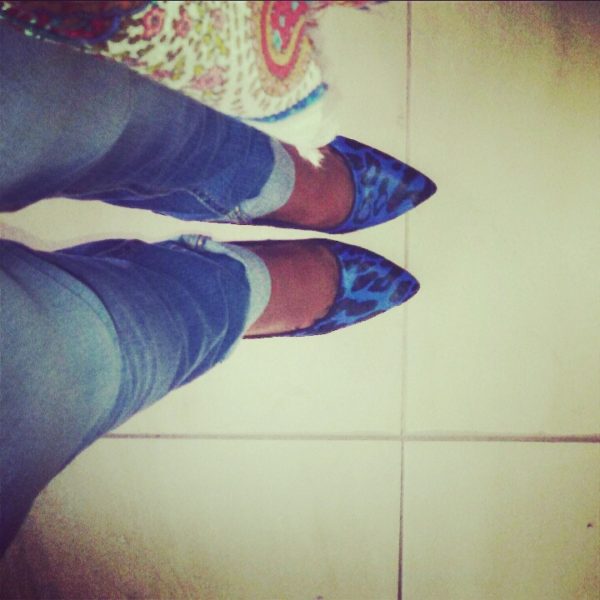 At some point in time, it was quite evident that my shoes were getting a lot of attention at the airlines desk, with lovely compliments from both the female and male staff including a few passengers. Ladies, you know the feeling you get when you're having a good hair day? That's what it felt like. A style lesson from this, own it and standout! *epic grin*
The Business Lounge had a serene atmosphere with light buffet and drinks.
As I inserted my earpiece to listen to my Asa playlist with a bottle of water, I sat back and tried to relax a little. I also got to meet other esteemed media professionals who were off to Berlin for the same event.
So here I was, with good company. 🙂
The boarding time was announced, so I ran off to do one last picture; a mirror selfie before I said Goodbye to Lagos!
Usually on planes I love watching movies but perhaps out of my excitement, going to one of the travel destinations on my bucket list, I just wanted to eat and sleep. Lol! Goodness me! the food on board was delish! The service, exquisite!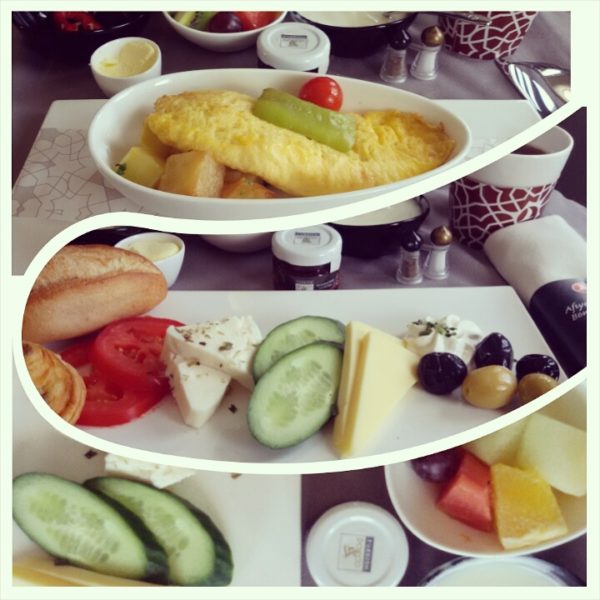 Wednesday, 12th November 2014 at 5:55am
I arrived at the buzzing airport, the historic city of Istanbul in Turkey and before I knew it was time to board the next flight to Berlin. Whoop! whoop! I was getting closer to my final destination.
At exactly 10:04am it was touch down at the Berlin Tegel Airport. I had arrived at the city of Berlin and what a better time as they are celebrating 25 years of the symbolic Berlin Wall.
The Wyndham Grand Hotel awaited my grand arrival…*wink *wink*.
By this time, my phone battery life was on the brink of dying, so I did a quick bag drop-off and headed out into city in search for an international adapter. While I was out and about, I got into tourist mode and took a few pictures.
Back at the hotel much later in the evening, I joined the other guests for the P&G  Future Fabrics event in The Post Bar for welcome cocktails and canapés.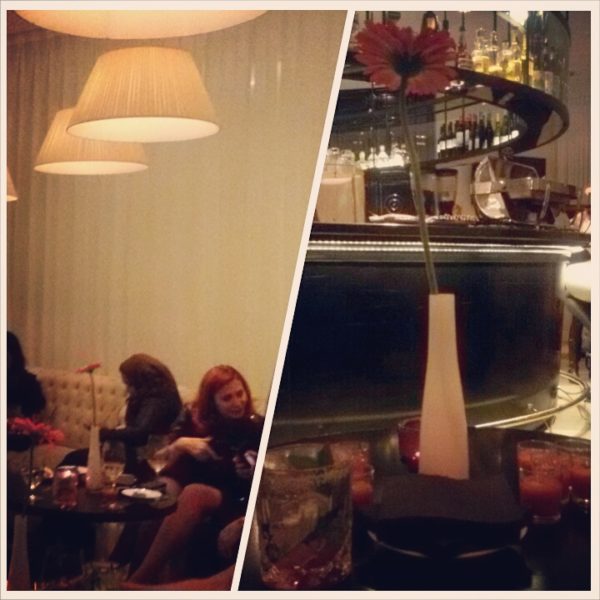 Thursday, 13th November 2014 at 7:00am
On this day was the P&G Future Fabrics event where I witnessed the rising trend and impact on the world of sensory fashion in the industry.
After breakfast, the coaches were lined up at 8.30am prompt to take us to Café Moskau for the main event. Once we arrived, I picked up my name tag and eagerly walked into the main event room.
Robert van Pappelendam, Vice-President of P&G Fabric Care Europe, welcomed us to the P&G Future Fabrics Forum in Berlin- for its Fabric Care brands Ariel, Lenor and Downy.  He said this about the P&G initiative "We are doing this by forging closer links with fashion and fabric partners, and entering the realm of cognitive psychology to really get to grips with what impacts our preferences and emotional relationship with clothes."
Here are a few photos from the guest speakers including the surprise guest, fashion designer Mary Katrantzou who all shared their knowledge on the future of fashion and fabric care.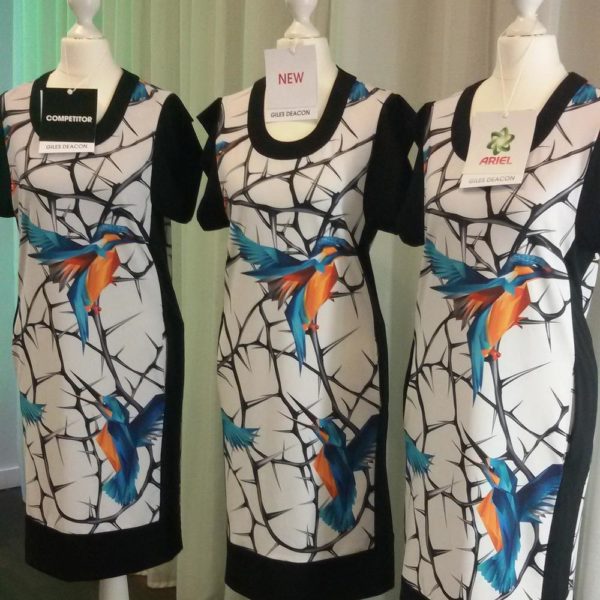 The Global Fashion Consultant for P&G Fabric Care, iconic fashion designer Giles Deacon, was not able to attend this year's event in Berlin. However, his exclusive womenswear machine-washable collection inspired by the macro-trend of multi-sensorial fashions and fabrics was showcased at the end of the event. He commented: "I was inspired by what Ariel and Lenor/Downy can do to ensure that clothes remain beautiful long after they were designed."
At the end of it all I was really inspired by how we as fashion designers can push and re-define the boundaries in fashion that engages the senses with fabric.
The dinner party was at Ewerk and it was time to relax and dine after a long interactive day of fashion and fabric trends.
Friday, 14th November 2014 at 8:00am
I woke up to discover I became a "Mrs" overnight when I switched on the smart TV at Wyndham Grand Hotel. Hmmm… the naïve beauty and technology of the smart TV. Though I found the additional personal touch quite fun and welcoming.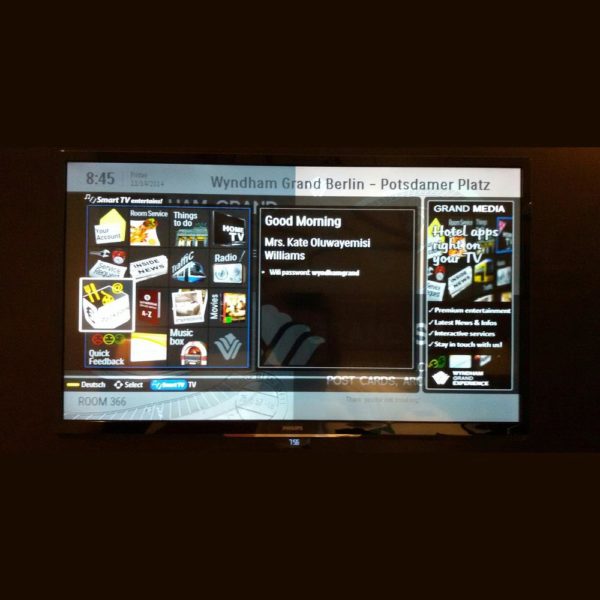 Once I was done with breakfast, it was time to explore history, art and fashion in Berlin. I made my way briefly to the Mall of Berlin. The next stop was the famous French department fashion store Galeries Lafayette home to high-end designer brands.
The weather got a little chilly and I knew it would start getting dark pretty soon so I took a taxi and headed straight to the Berlin Wall. I couldn't miss it for the world! It was breathtakingly beautiful in all its imperfections.
I had hoped to explore more of Berlin but you can't do it all in one day, nevertheless I was satisfied.
On that note I thought I'd give myself a special treat of vanilla and coffee ice cream with pomegranate seeds as toppings. The feeling I got was like that voice you hear when you score major points on the candy crush saga game. Divine! *epic grin*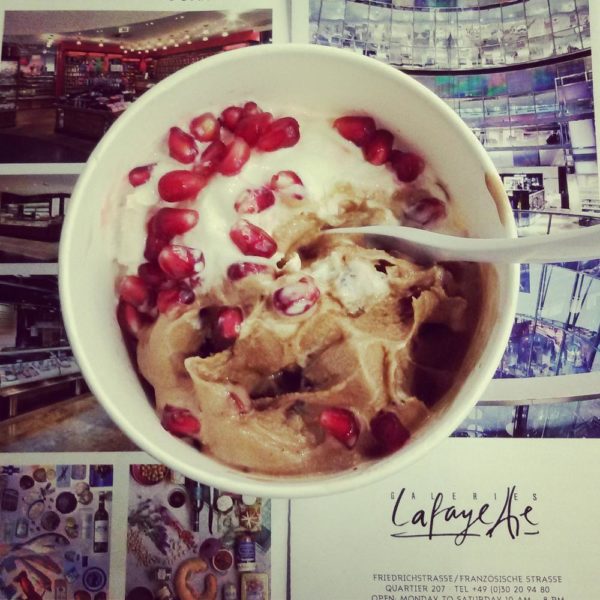 Saturday, 15th November 2014 at 3:30am
I had mixed feelings when I woke that morning. It was an early flight and had to arrive at the airport early enough for the7.15am flight to Istanbul. Reality check…Hello Lagos!
I had an amazing experience thanks to Bella Naija and Procter & Gamble. Hope to do it again soon… LOL!!