Getting an unexpected gift has to be one of the nicest things, and that is what KLM Nigeria and Air France Nigeria did for their customers Wednesday evening at Murtala Muhammed International Airport, Lagos.
At 4pm, when check-in was slated to begin for the flights later that night, the passengers had gotten into a queue, but had no idea what else was coming in for them.
KLM Nigeria and Air France Nigeria had partnered with Dominos Pizza and Coldstone Creamery to treat the customers to a steamy and creamy meal. Yummy!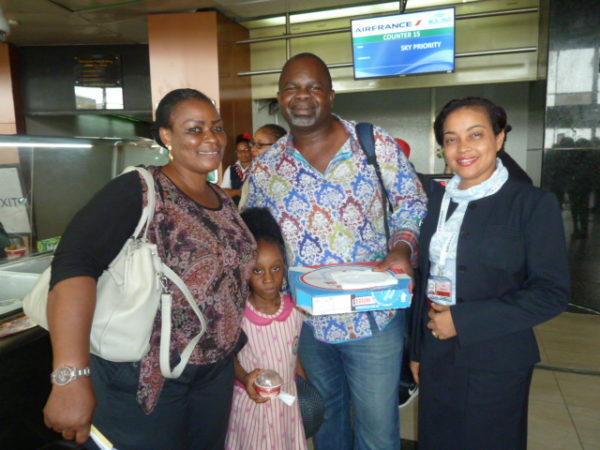 Of course, the kids were the happiest:
The team that pulled this off: