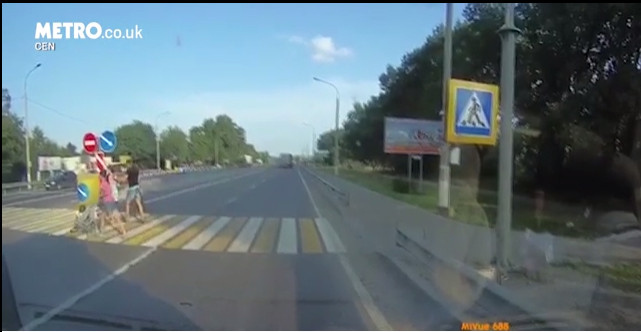 A lorry driver in the city of Rostov on Don in south-western Russia's Rostov Oblast region was inches away from crushing a baby in a pushchair.
The footage posted by Metro UK shows the mother pulling the baby immediately, just enough to save the baby's life.
The driver however, didn't stop. The moment was captured by another driver's dashcam.
Watch the video below: