Sauti Sol celebrate 10 Years Together on International Friendship Day 2017 | WATCH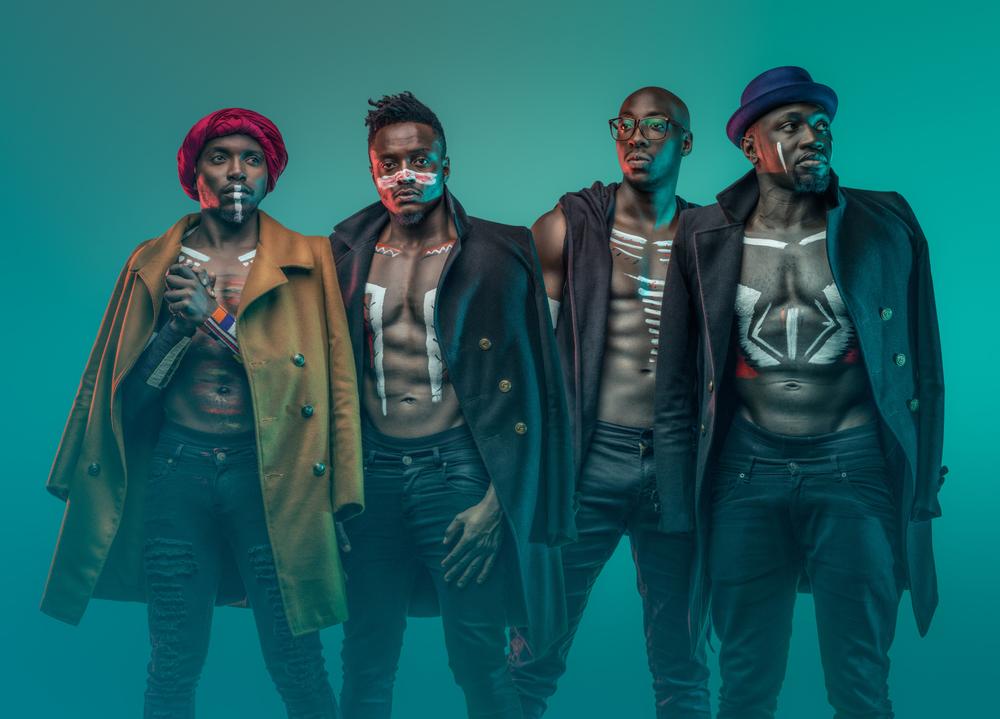 Award winning afro-pop band Sauti Sol celebrated more than ten years of friendship this year on Sunday, the 30th of July. What began as a high school friendship ended up forming the multi-award winning afro-pop group and the best group in Africa based on a lifelong bond between brothers.
The group was formed in 2005 as an acappella group by Bien-Aime Baraza, Willis Austin Chimano and Savara Mudigi,, who had met at the Upper Hill High School and performed in Voices in the Light, a music group at the school as SAUTI. They then met guitarist Polycarp "Fancy Fingers" Otieno, who attended Strathmore School, at the Alliance française in Nairobi, where they would frequent and decided to form Sauti (Swahili for "voice") and immediately wrote their first song, "Mafunzo ya Dunia" (Literally: lessons of the world), which would later feature in their debut studio album "Mwanzo". The group later added the Spanish word "SOL" (sun) to their name and formed Sauti Sol ( Voices in the Sun).
Band member, songwriter, guitarist and performer Bien had this to say:
Savara and I meet in our first year of high school but we did not like each other. We didn't talk again up until we were in form three and we were in the school talent platform called "Voices in the Light". Chimano joined us in form three and since he was small, people bullied him. We took it upon ourselves to protect him and we've been friends ever since…Plus he was way cooler than us thus we wanted hangout with him  to boost our status.
Producer, Vocalist and drummer Savara Mudigi attributed their success to the their unified ambition:
Real friends push each other to achieve greatness together. From the moment we met, we knew what and where we wanted be in future. The fact that we had a common goal and the desire to succeed helped us to work harder and persist in our endeavors.
Guitarist, producer, composer and arranger Polycarp spoke about the downsides to their different personalities and having to make compromises:
The journey to becoming the biggest group in Africa has been all smooth as many would think. Being a quartet made up of four different and strong personalities mean we all have to compromise every now and then to make it work. Like another friendship or relationship, we've had our fair share of disagreements, fights and quarrels but we always make it work at the end of the day because; before all the fame and money, all we had was each other.
Chimano explained the brotherly bond shared by the group:
Yes, i am the smallest in the group in regard to my body stature but i also happen to have the biggest voice so no one can bully me. Our bond made us more than brother to a point where my mom could whip Savara if he grew some horns (giggles). You can tell by the reaction we get on social media every time we post a throwback picture of us that the our image has really metamorphosed over time. For most parts of our cacareer coming up we used to live together. This meant even sharing colognes and outfits so that we could all look the part. I wouldn't trade those moments and these guys for anything in the world.
Watch the video below: