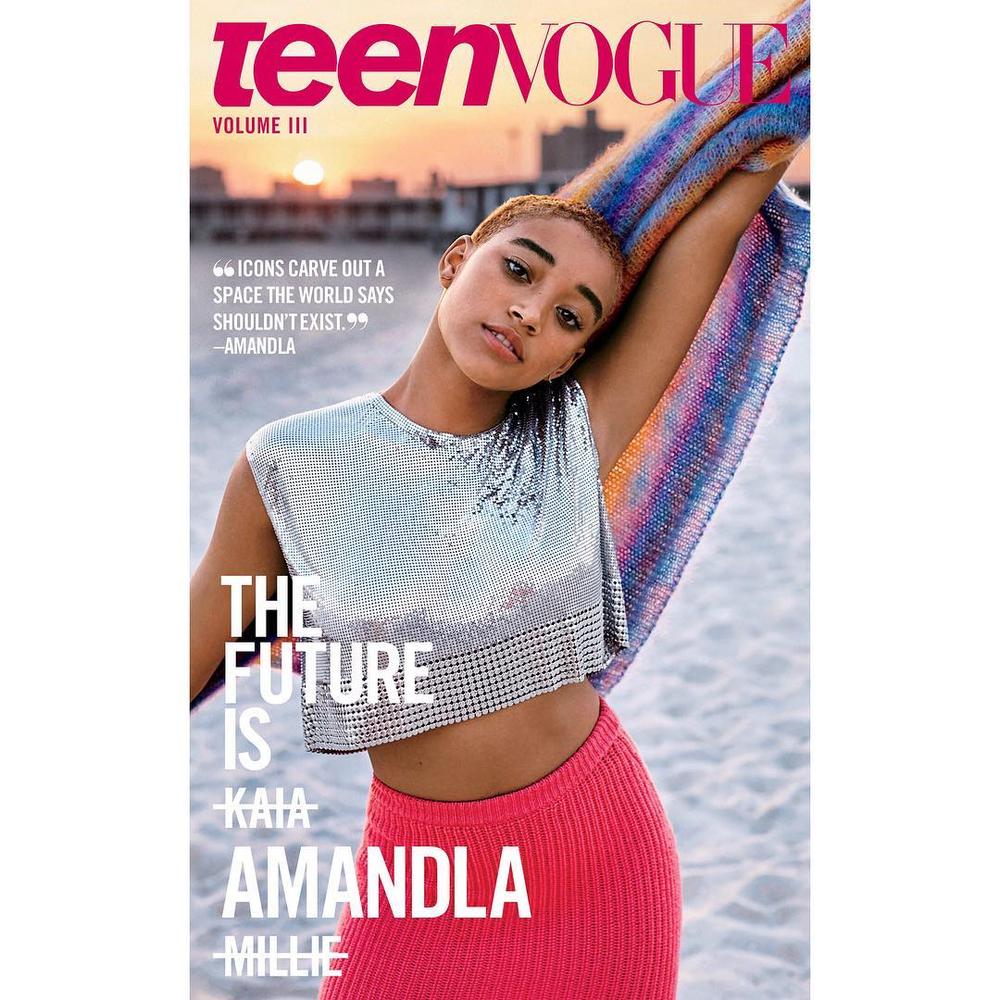 American actress and singer Amandla Stenberg best known for her roles as Rue in "The Hunger Games" and Madeline Whittier in "Everything, Everything" is one of the three cover stars for the Icons Issue of Teen Vogue.
The 18-year old speaks with Janelle Monae on racism, gender construct and the US elections.
Read excerpts below:
On her role in "Everything, Everything":
I kind of wrote it off initially because I figured it was one of those instances where I was receiving a script for a YA romance project that was intended for a white actress. I thought maybe they'd float the idea of casting it in a more diverse manner but that ultimately it wouldn't end up going that direction, because that's happened to me a lot. Then I realized that this project was based on a book written by a black woman and that the casting was intentionally diverse. I'd never seen a story like this made for an interracial couple. I'm not someone who generally has a pop or mainstream sensibility, but I see the incredible power of infiltrating these larger movies that show a lot of people who we are and how diverse and beautiful our community is. I thought it would be really powerful to see a black girl [lead] character like Maddy who is joyous and creative and dimensional specifically marketed to teenagers and young adults. We don't always get to see black women carrying that energy. That's one of the reasons why I respect and love you so much—because I feel like you perpetuate such whimsy and joy!
On where she was during the elections:
I was shooting a scene in Where Hands Touch, a film about a biracial girl growing up during the Holocaust. In the scene, my character's papers get taken away by a Nazi officer and the officer yells in her face, basically telling her that she does not belong in her own country. An actor playing a Nazi soldier took out his phone to refresh the news and announced that Trump was president. I was actually seeing this come out of the mouth out of an actor dressed in a Nazi uniform. Immediately, I excused myself because I felt like I couldn't breathe anymore. I started sobbing. It was shocking. It made me really question how we could reach a point where our country is so divided. The director, Amma Asante, came to check on me, and she told me that progress is like a coil you have to go down in order to circle back up again. That's how it's worked throughout history. That's how it will continue to work.
On her foray into Hollywood:
Recently I've been experiencing what it's like to navigate Hollywood, which has traditionally been white. You're someone I look to a lot when I get scared because, Lord knows, it's a scary world to try to figure out. I wonder what you've encountered and overcome as you push for representation in media.
See more photos below: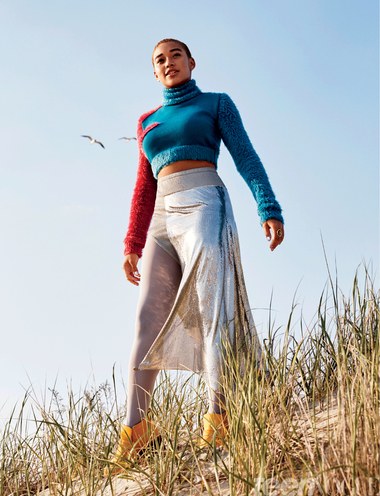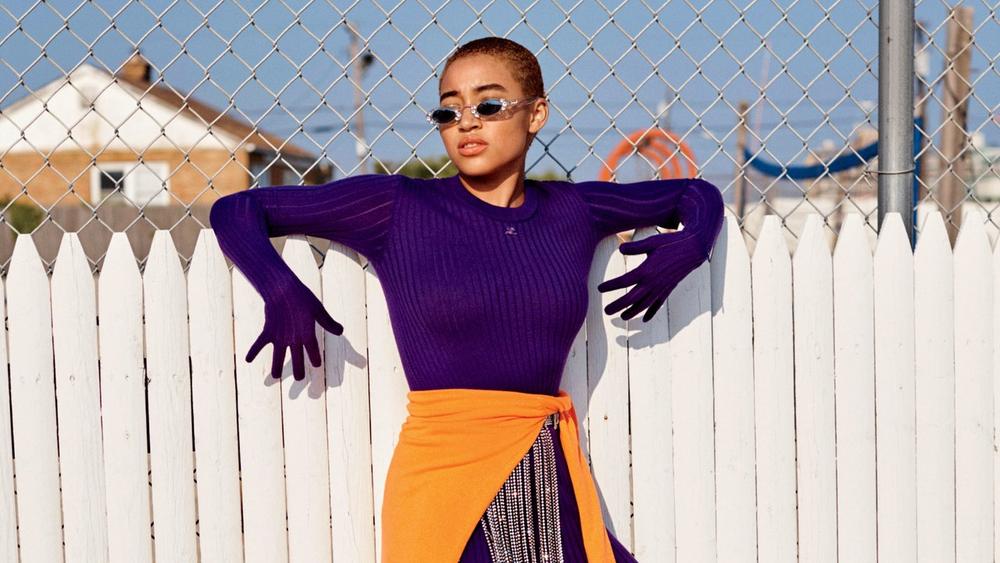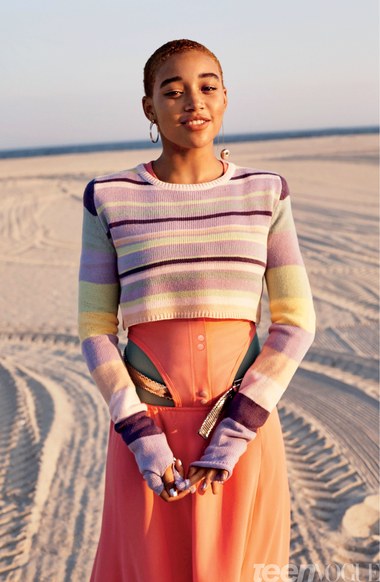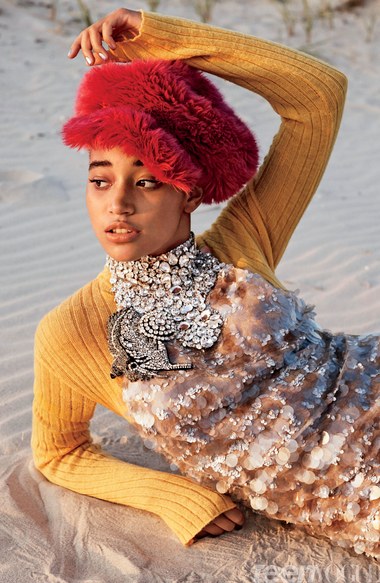 Photography: Josh Olins