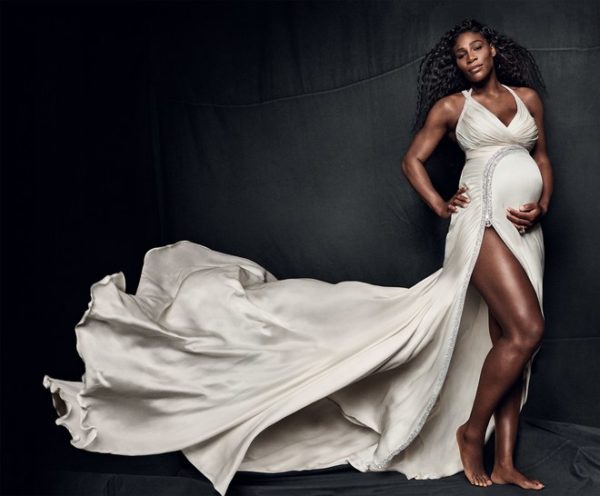 Serena Williams who has a long history of setting the tennis world on fire spoke to Vogue for its September issue about what impact motherhood will have on her game.
The eight-months-pregnant athlete revealed she's coming back to the sport after she gives birth stating:
I used to think I'd want to retire when I have kids, but no, I'm definitely coming back. Walking out there and hearing the crowd, it may seem like nothing. But there's no better feeling in the world. Obviously, if I have a chance to go out there and catch up with [Margaret Court], I am not going to pass that up, If anything, this pregnancy has given me a new power.
Speaking of the sex of her child and power she said:
Alexis thinks we're having a boy, but I have a strong suspicion that it's a girl. Two weeks after we found out, I played the Australian Open. I told Alexis it has to be a girl because there I was playing in 100-degree weather, and that baby never gave me any trouble. Ride or die. Women are tough that way.
She also spoke to the magazine about childbirth itself, and whether she'll be a good parent:
I'm not a spring chicken. The one thing I really want is an epidural, which I know a lot of people are against, but I've had surgeries galore, and I don't need to experience any more pain if I can avoid it,

But the biggest thing is that I don't really think I'm a baby person. Not yet. That's something I have to work on, I'm so used to me-me-me, taking care of my health, my body, my career. I always ask, 'Am I going to be good enough?'