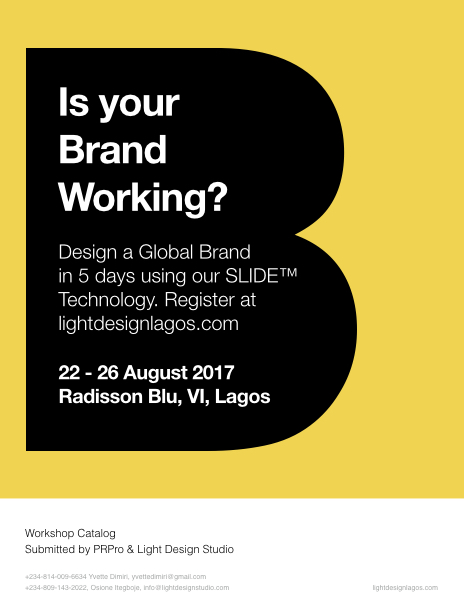 Want to get more attention for your brand? Participate in this 5-day workshop to help you build a global brand using Light Design's SLIDE™ design technology.
Founded by Osione Itegboje, Light Design Studio is focused on creating new ideas and redefining existing ones and wants to help millennials build strong brands with global relevance.
Date: Tuesday, August, 22nd – Saturday, August, 26th, 2017
Venue: Radisson Blu, Victoria Island, Lagos.
Our work includes Art X, Denola Grey, among others. We recently developed a technology called SLIDE™ to help businesses and personalities build stronger, bolder identities. We are passionate about helping companies craft profitable identities and will be hosting a workshop on designing a global brand.