The journey to forever is always laced with spontaneous magical moments that at first we do not have a clue what is going on but when we sit to connect the dots, we then realize the beauty in these moments which usually change our lives for the best. This is Adjoa and Alex's story.
After meeting during brunch with friends, getting a surprise kiss on the cheek followed by long stimulating conversations and discovering an unexpected family connection, this beautiful Ghanaian couple decided to embark on their journey to forever.
Adjoa and Alex tied the knot in America's capital – Washington DC  and the ceremony was beautifully captured by Judah Avenue Photography.
Here is a little back story of how they met. Look out for their proposal story too.
How Adjoa & Alex Met
In 2015, Adjoa was invited to brunch by a mutual friend. Alex kissed her on the cheek when they first met me. She thought he was super bold. They talked politics at the brunch as if no one else was there.
Unexpected Bonds
During their initial conversation, Adjoa realized that she knew Alex's father. She also found out that her father and Alex's uncle were very close friends in secondary school and that Alex's grandmother taught her mother.
The First Date
On their first date, Alex picked Adjoa up from her parents home in Philadelphia. He actually met her father on their first date. They went mini golfing and she let him win.
Travelling & Exploring
As a couple, they like to travel and experience new cultures. They also love watching movies. According to Adjoa, Alex has seen almost every movie made since he travels for work. They went ATV riding, which was one of Adjoa's favorite dates.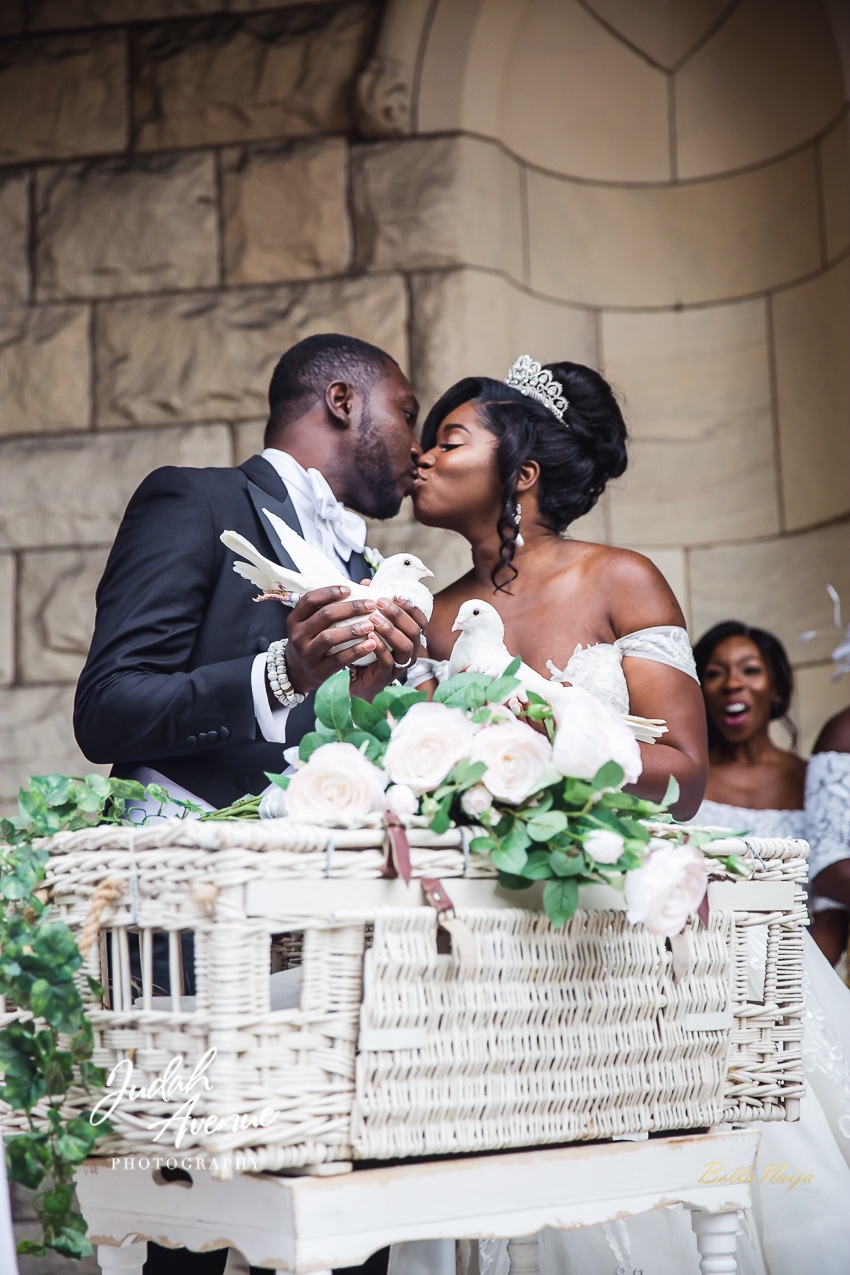 The Proposal
We were in Philadelphia visiting our families for Thanksgiving. The plan was to travel to CA the next day, so, after eating with our families seperately, we decided to stay at a hotel near the airport for convenience. I thought Alex was going to propose in California. I really was not expecting him to propose in Philadelphia. When we got to the hotel, he told me to go to the bar to get a drink while he checked us in. I got to the bar and noticed it was not open because of Thanksgiving. I tried calling Alex to ask him what our room number was. He did not respond. I called him several times. In the midst of  what was happening, I noticed a lady watching. I was thinking to myself, why is this lady watching me.
Finally, Alex answered his phone and gave me the room number. I got to the room and he did not open the door. I was getting very upset with his actions. He opened the door and there were rose petals all over and music playing and candles lit. At this point, I did not know what was happening. Remember I said I was expecting him to propose in CA. When I looked at the bed, Alex had arranged "Will You Marry Me", which was very hard to read. He wrapped a piece of thread around my finger and then slid the ring over it. I was so surprised. This was when I discovered that the lady downstairs was watching me for Alex.
Something that struck us was Adjoa and Alex's commitment to their core values
We respect each other very much and share each other's values, culture, legacy, love and faith."
BellaNaija Weddings wishes Adjoa and Alex a lifetime of love and joy together!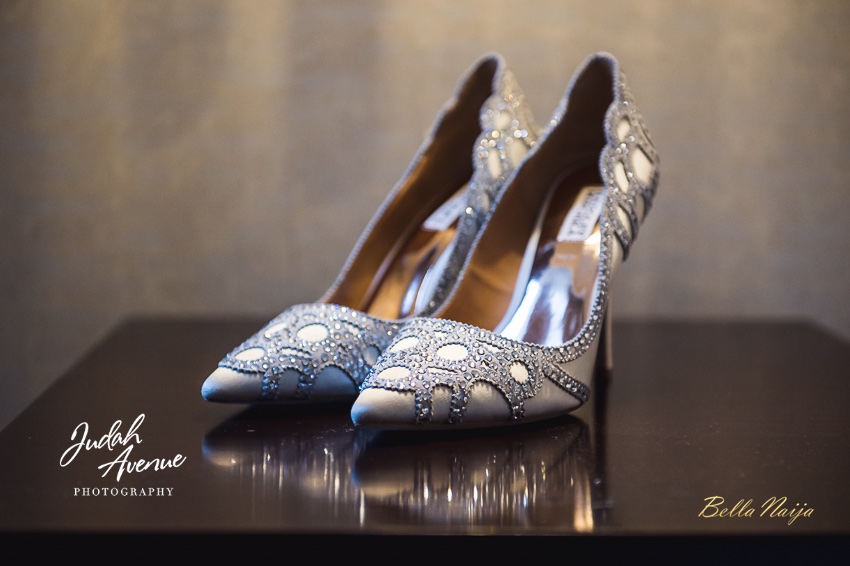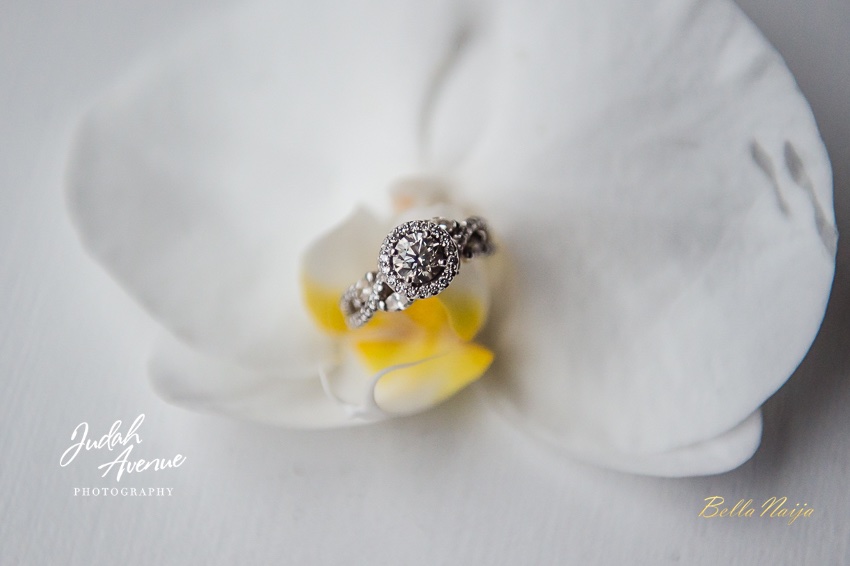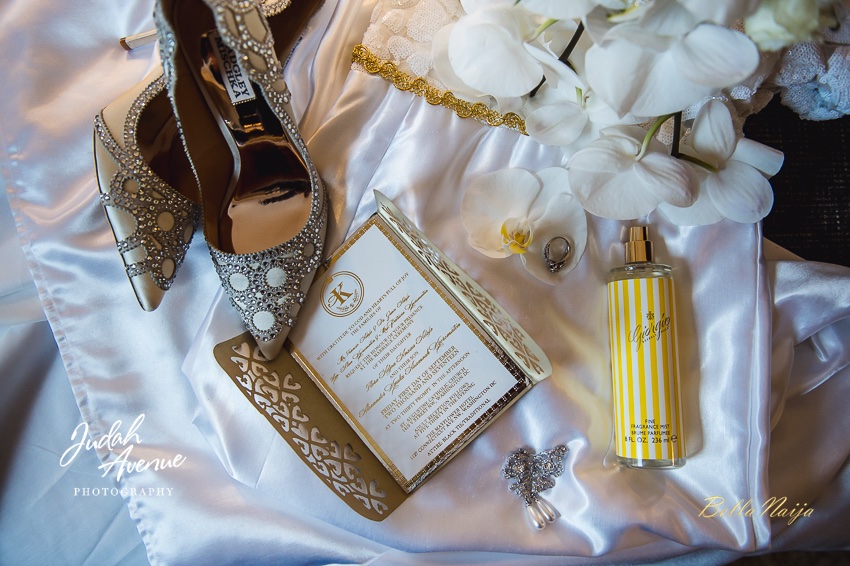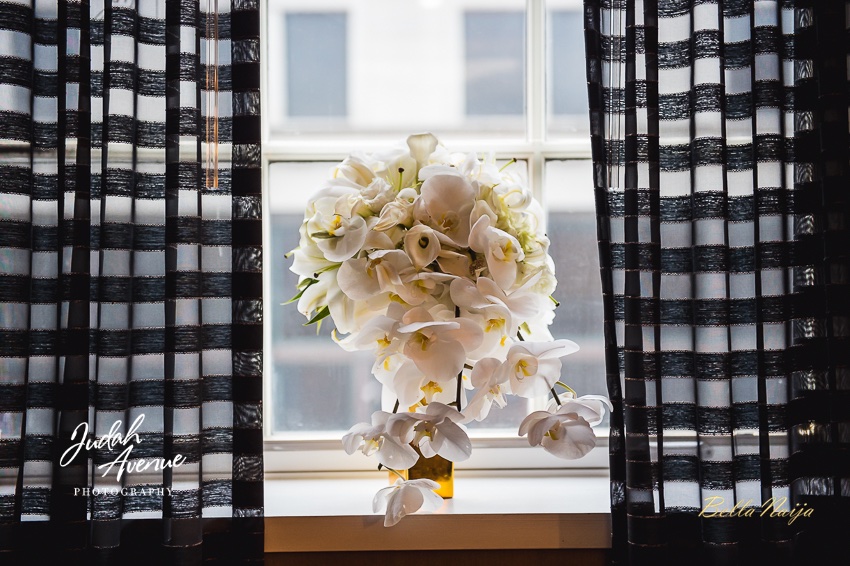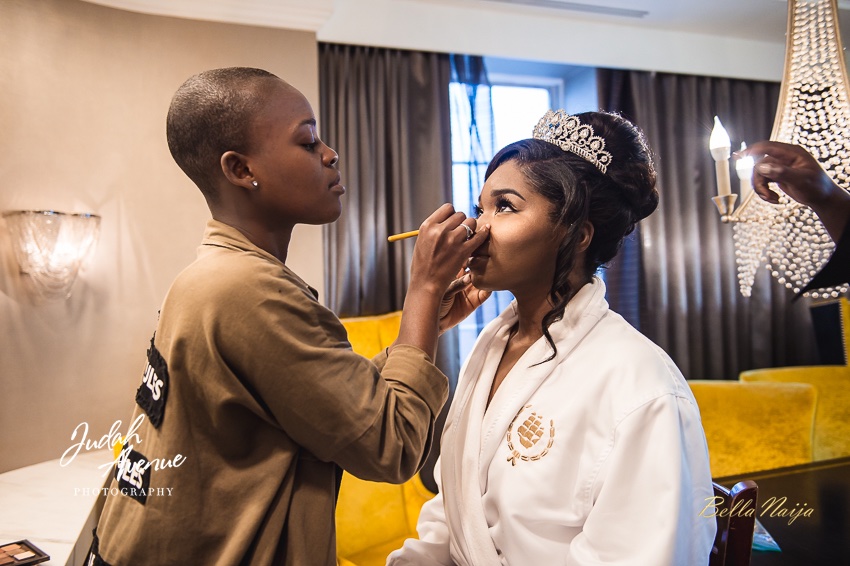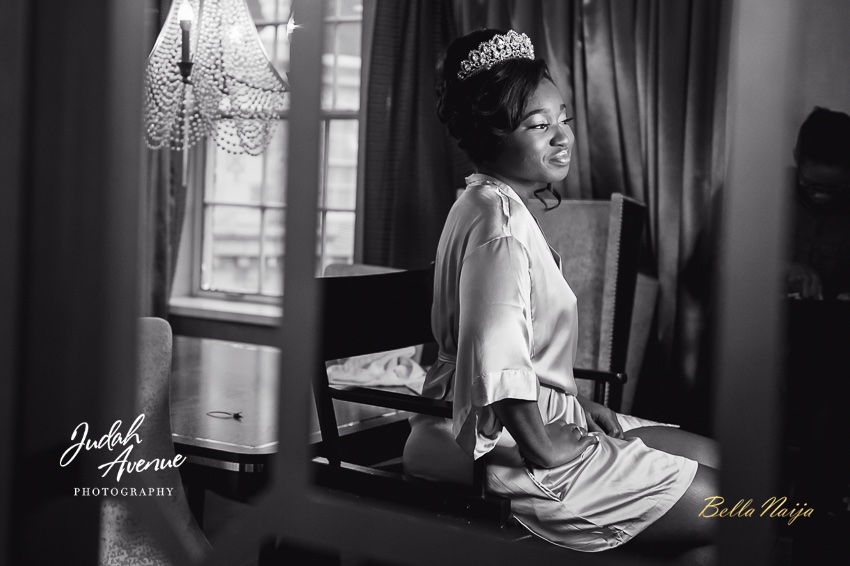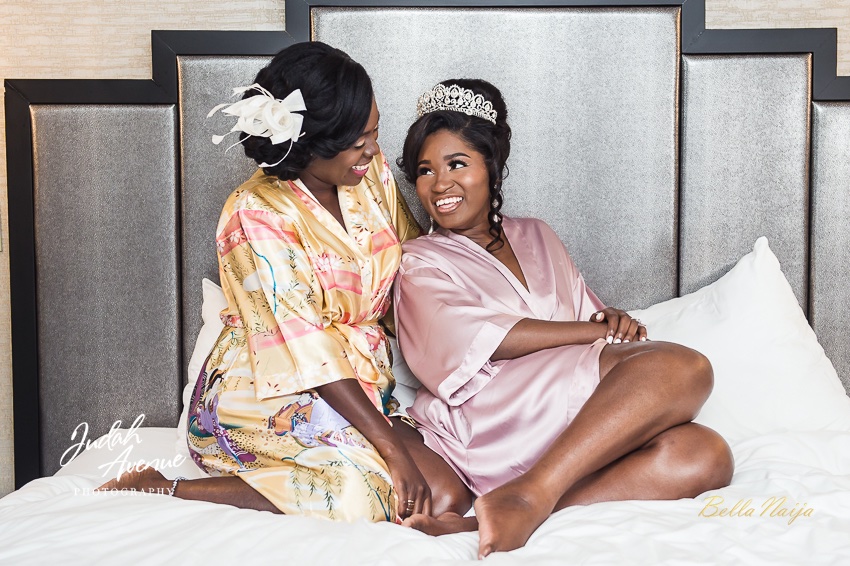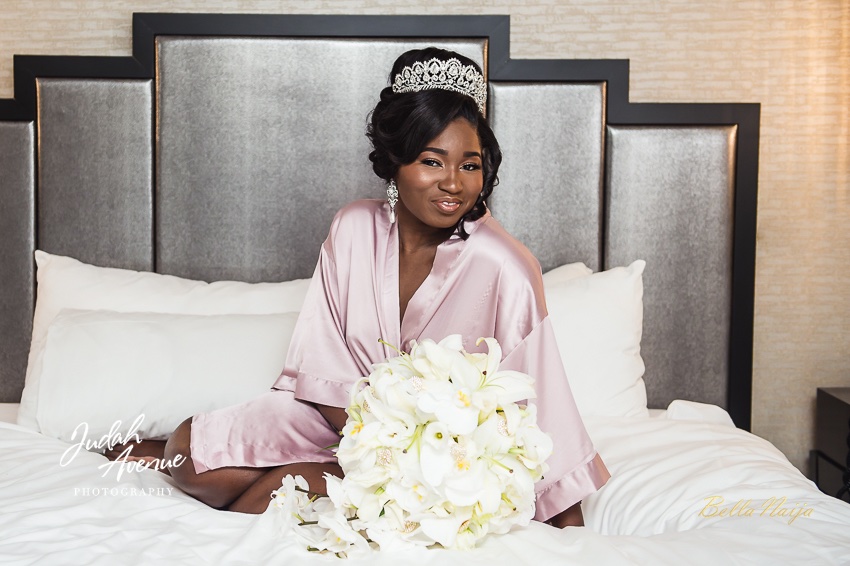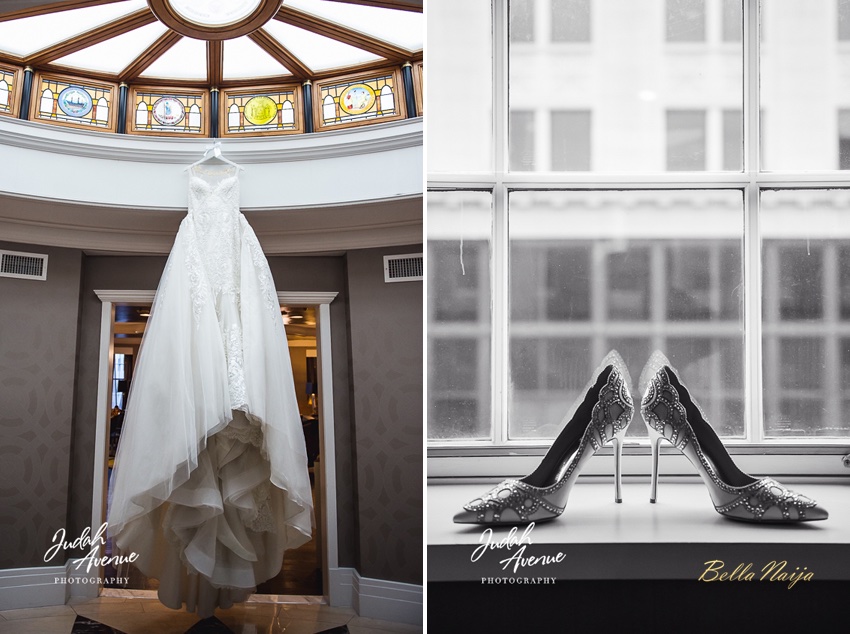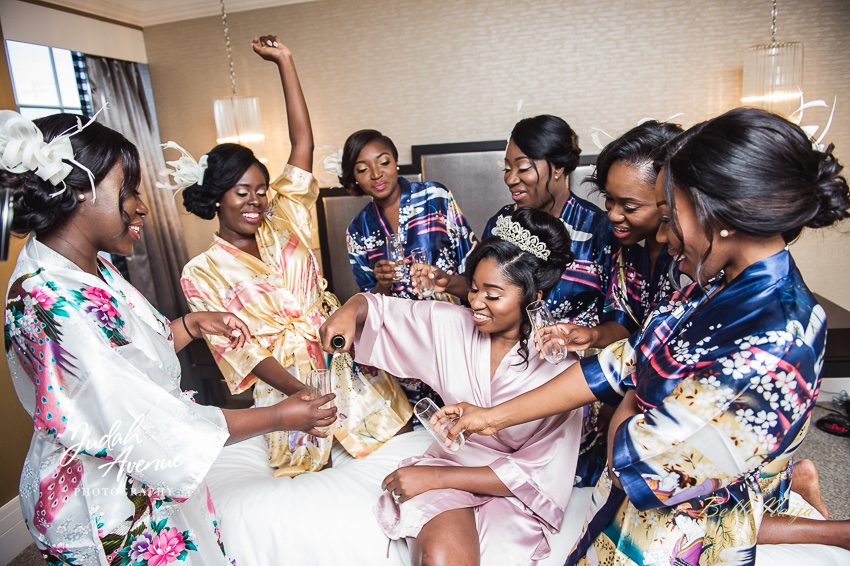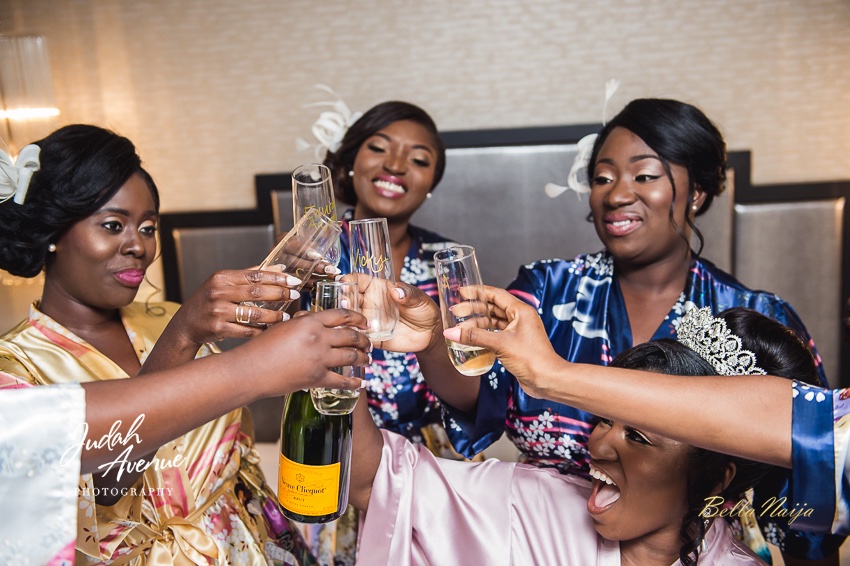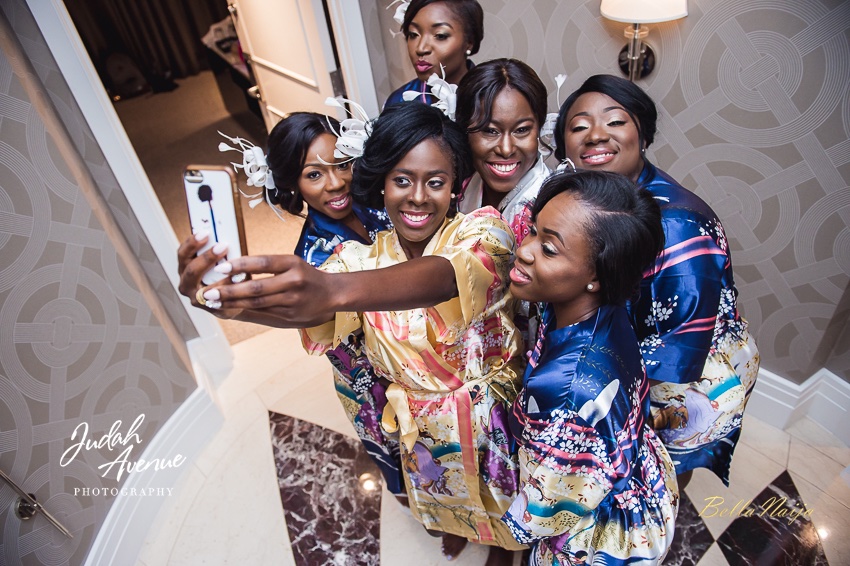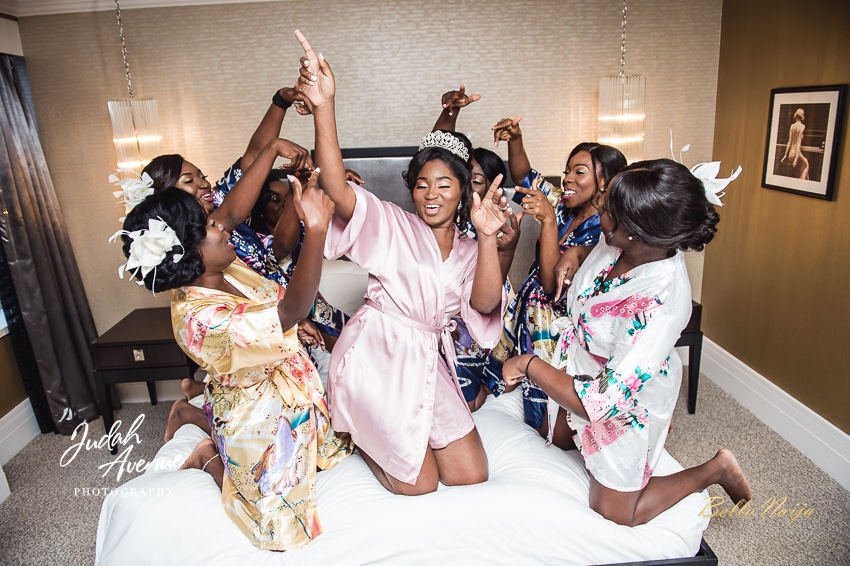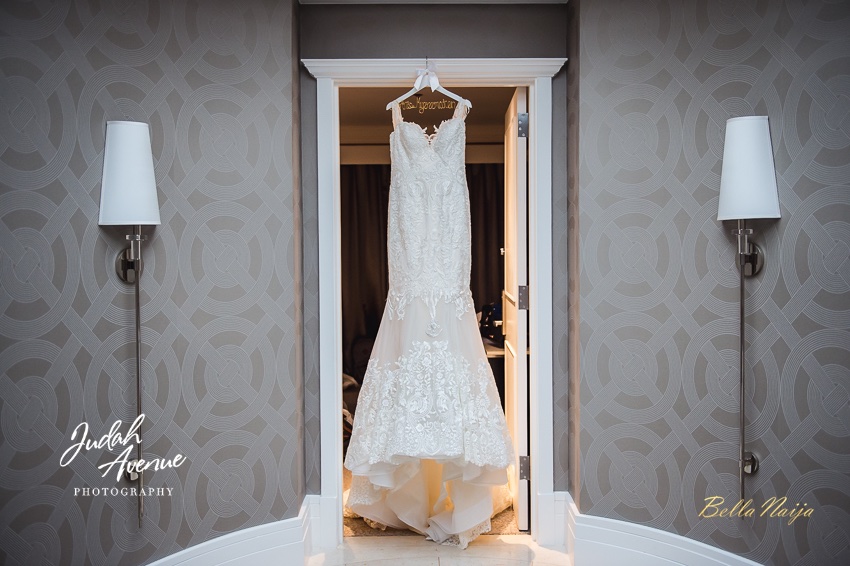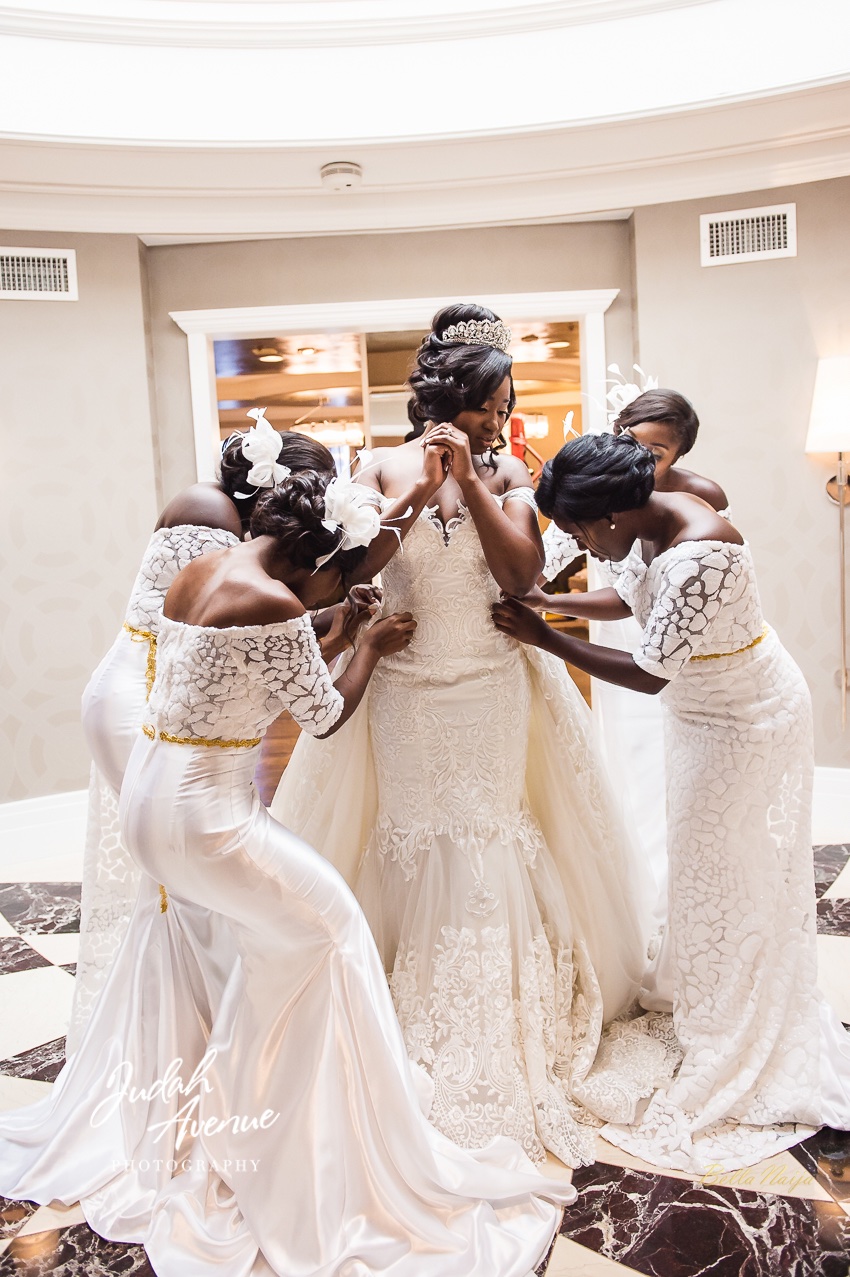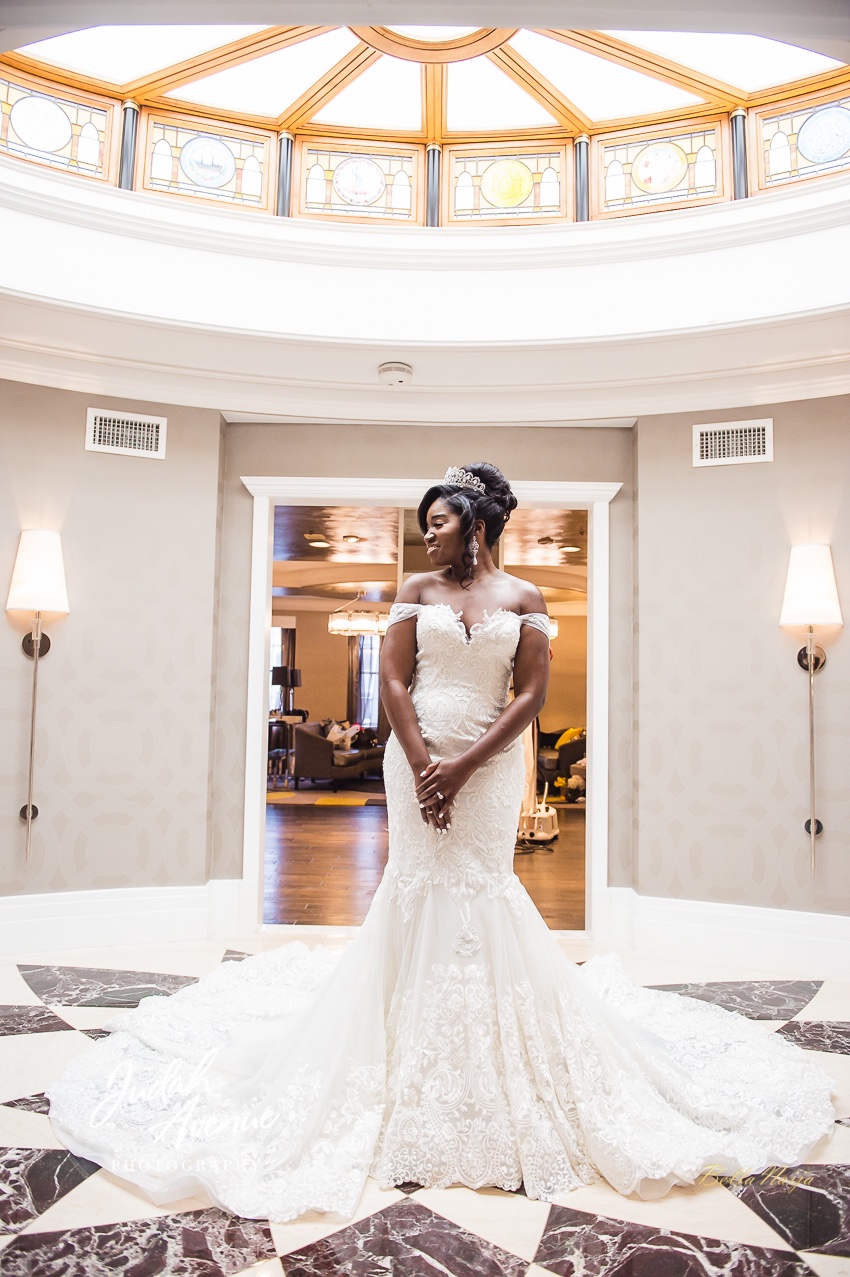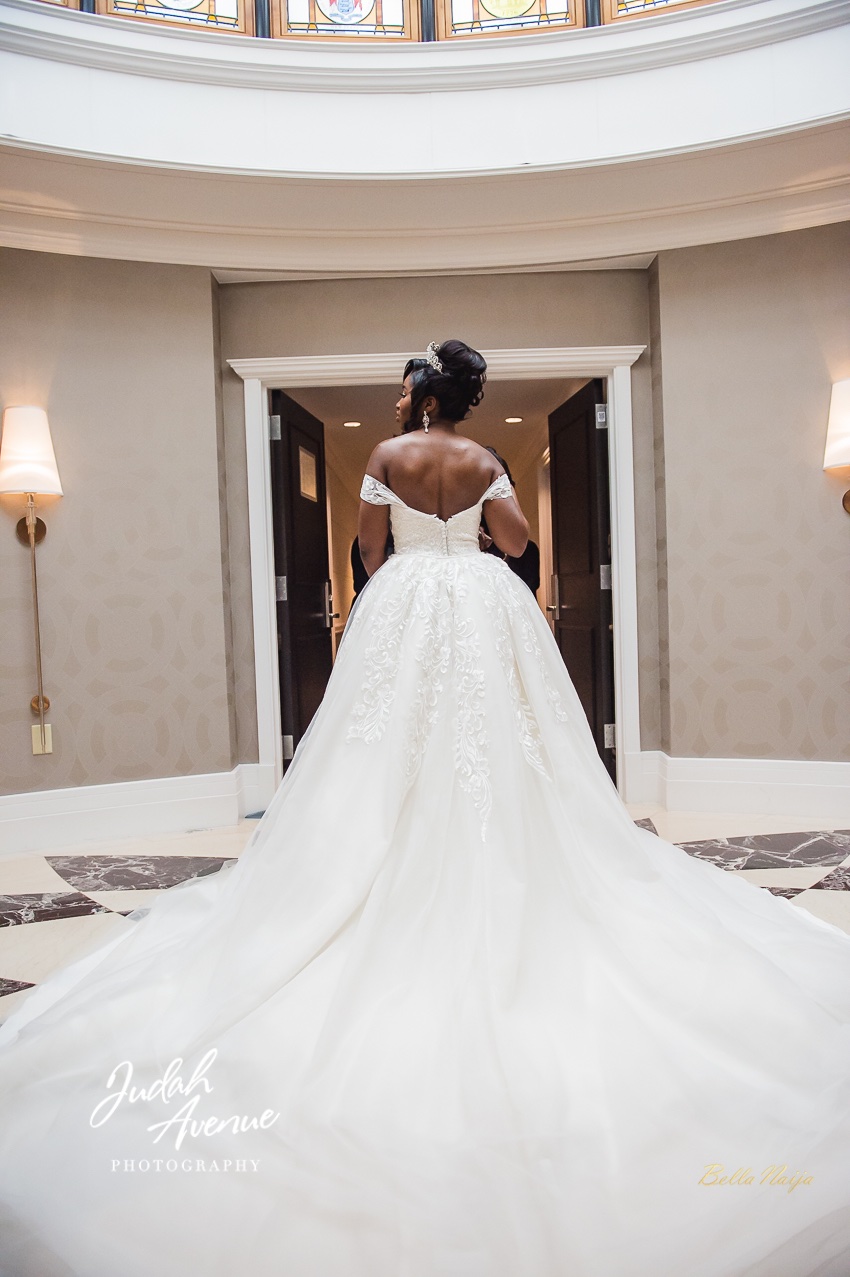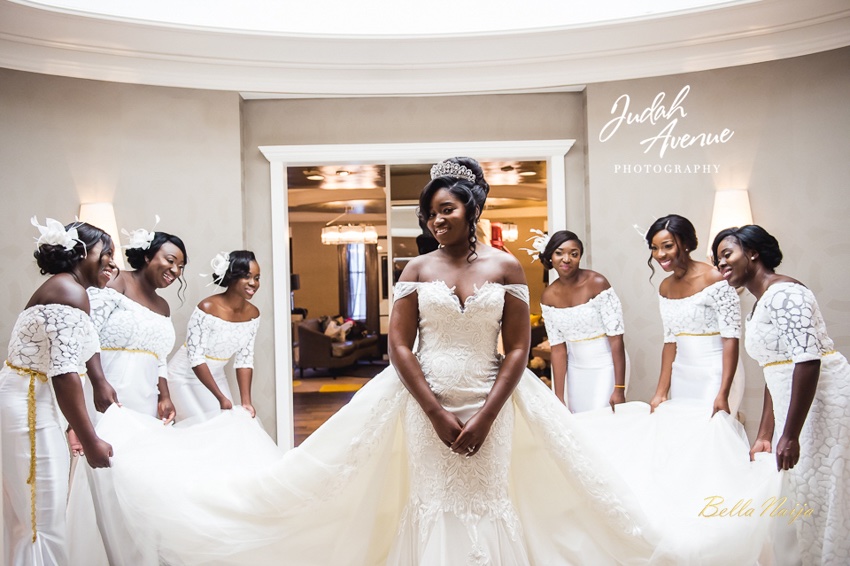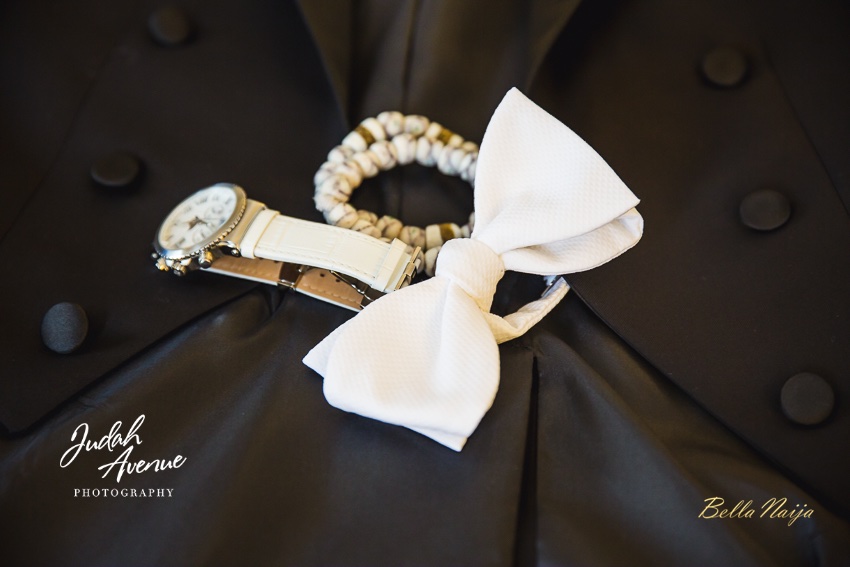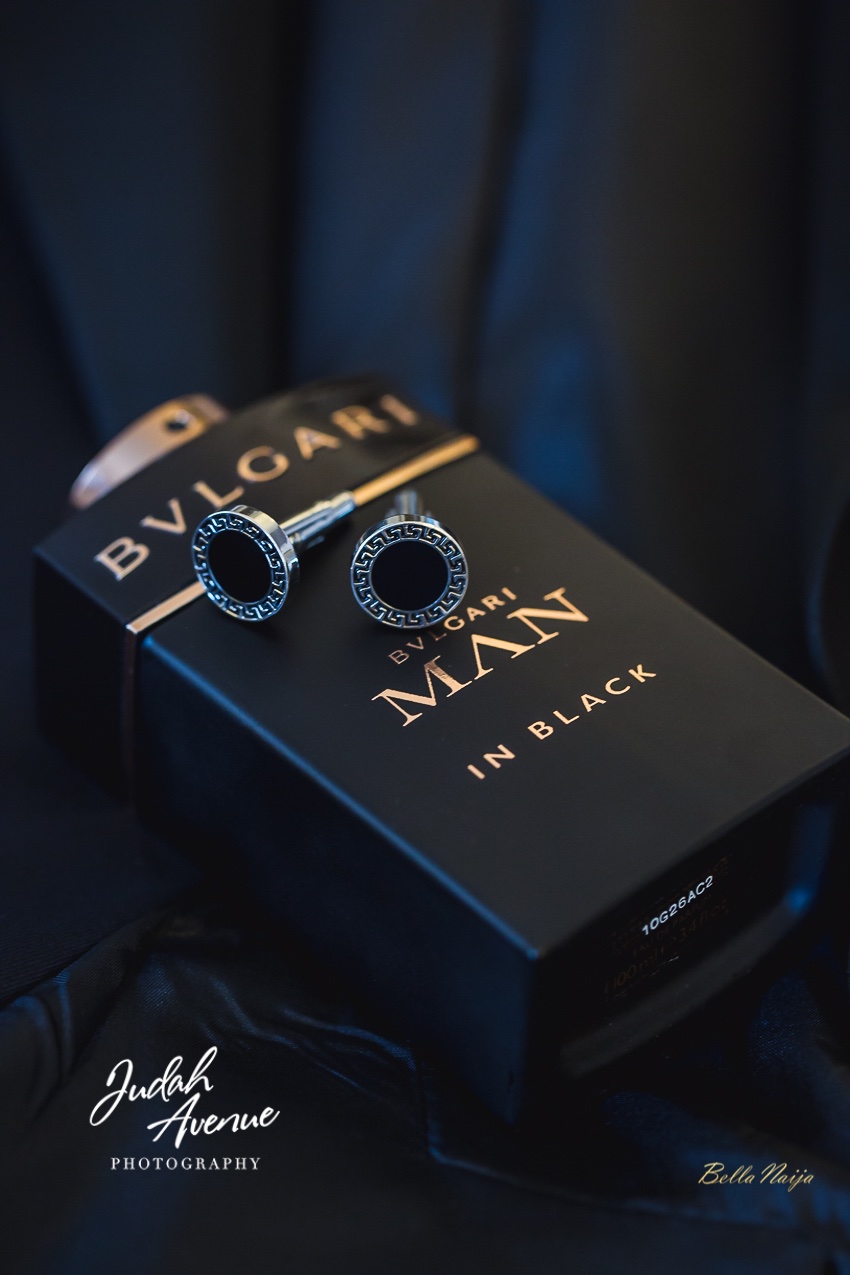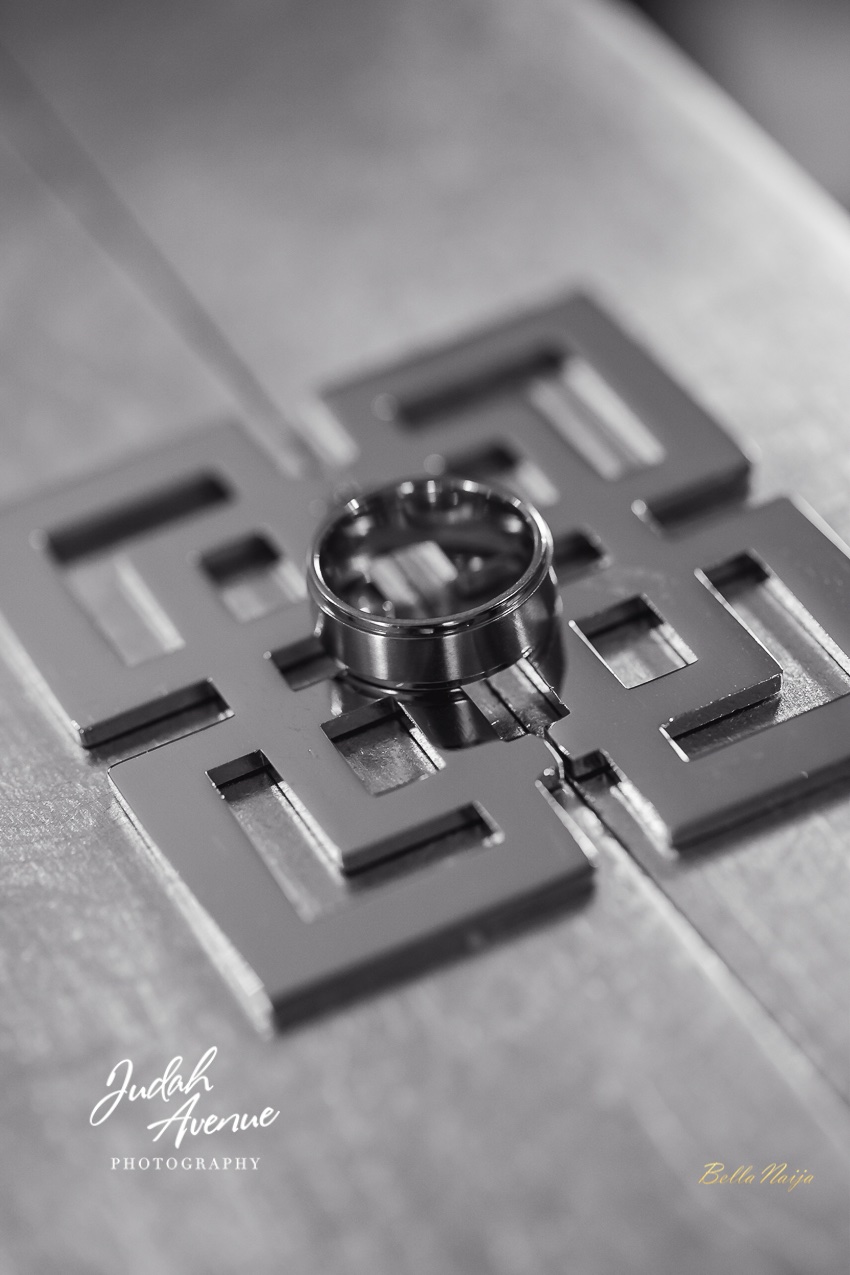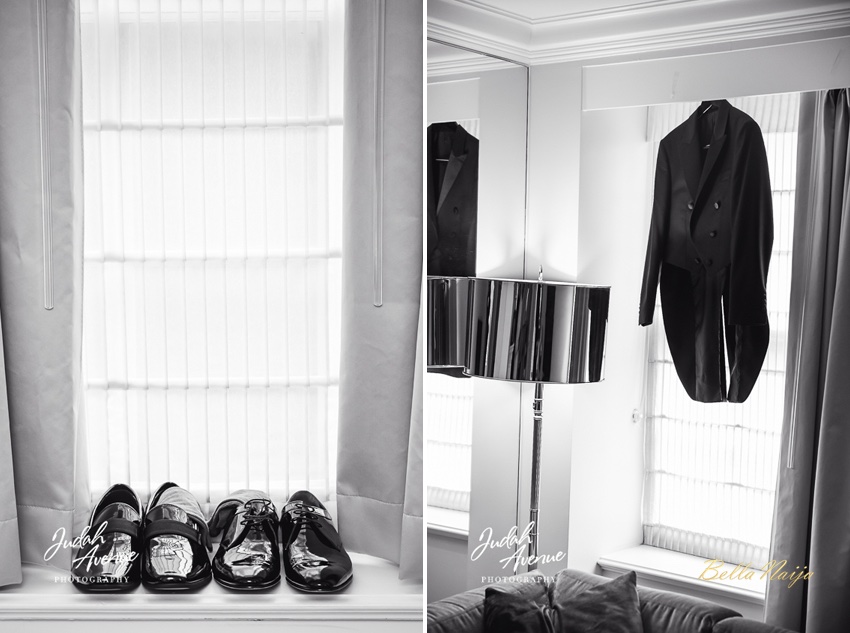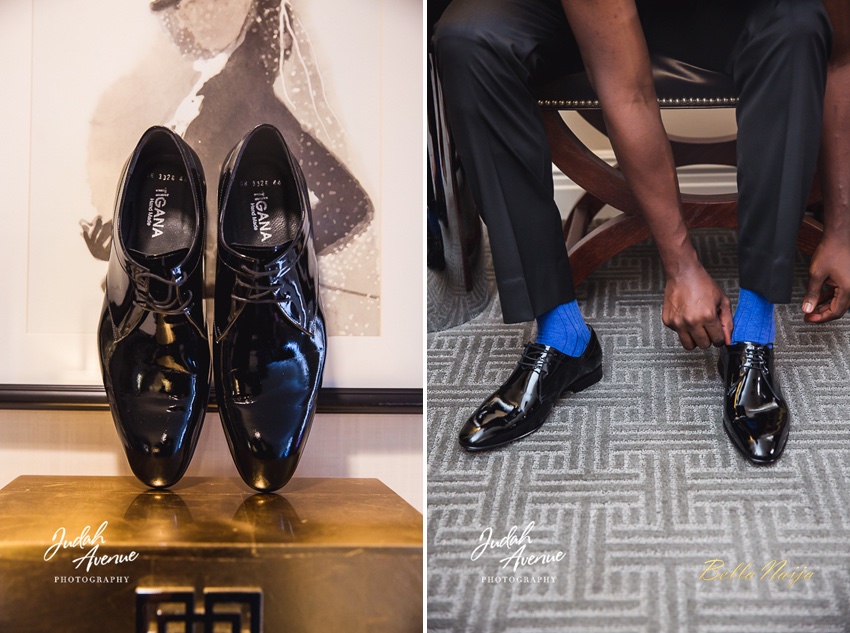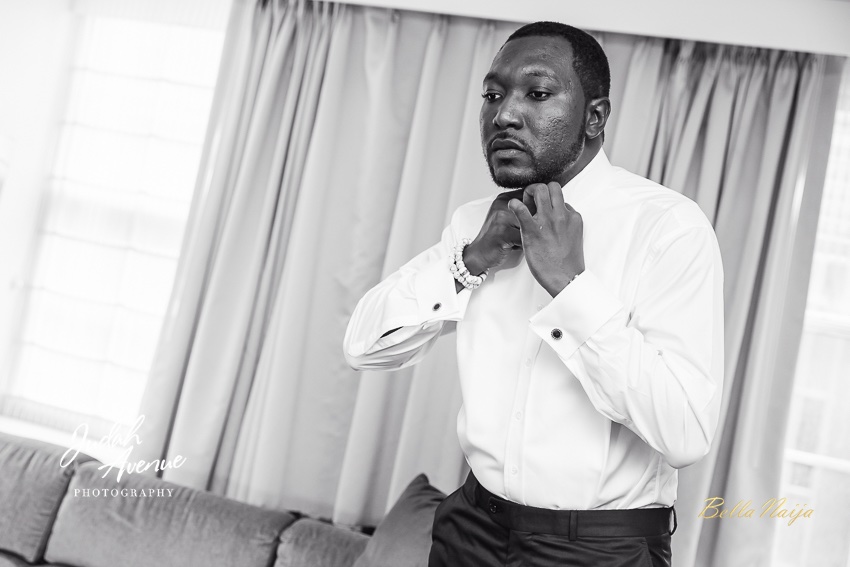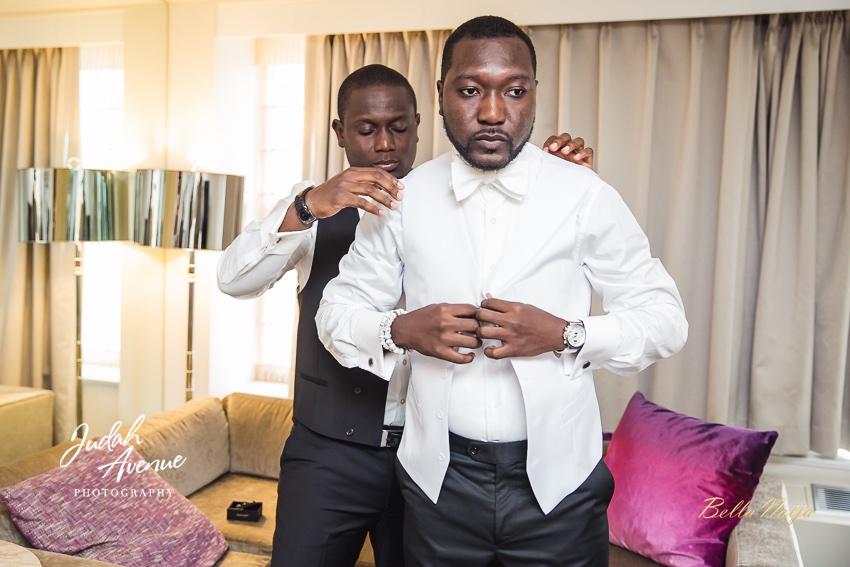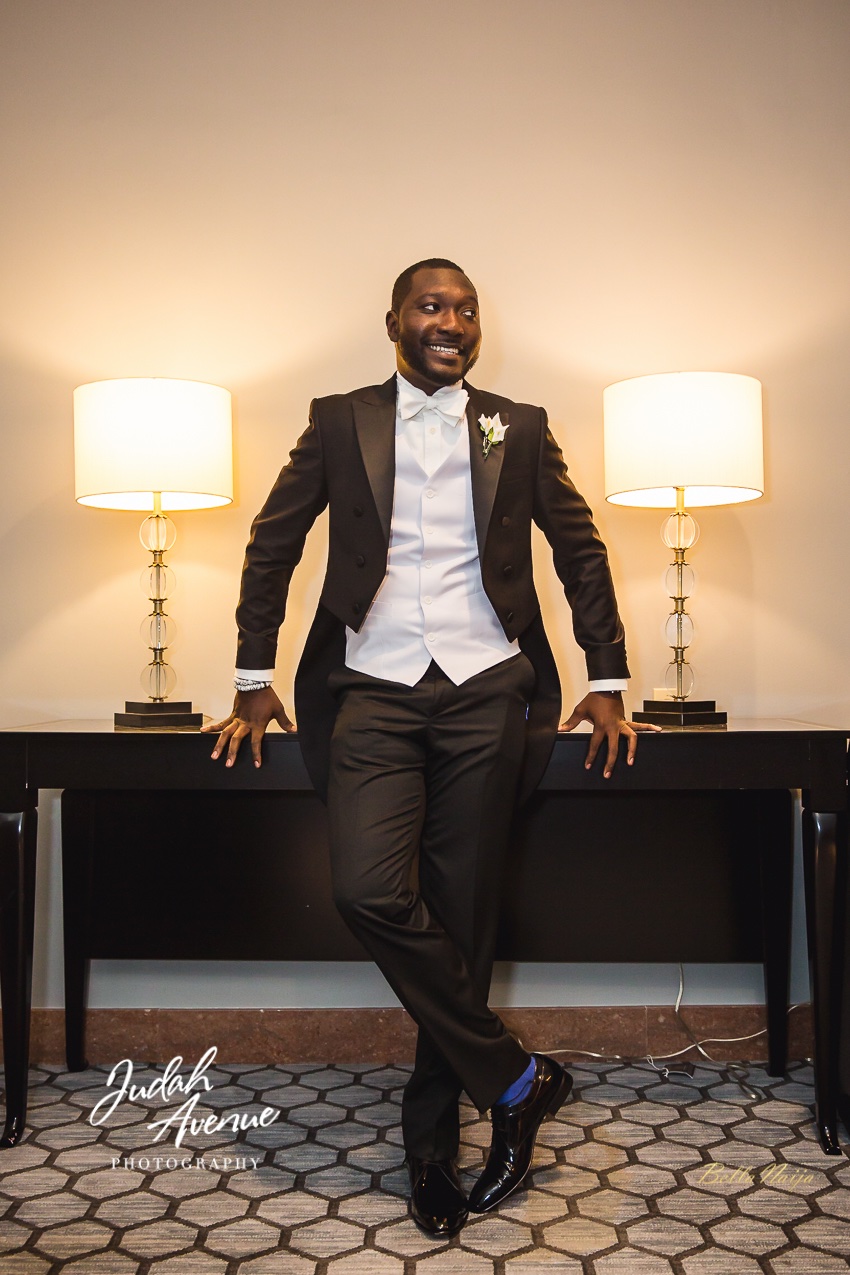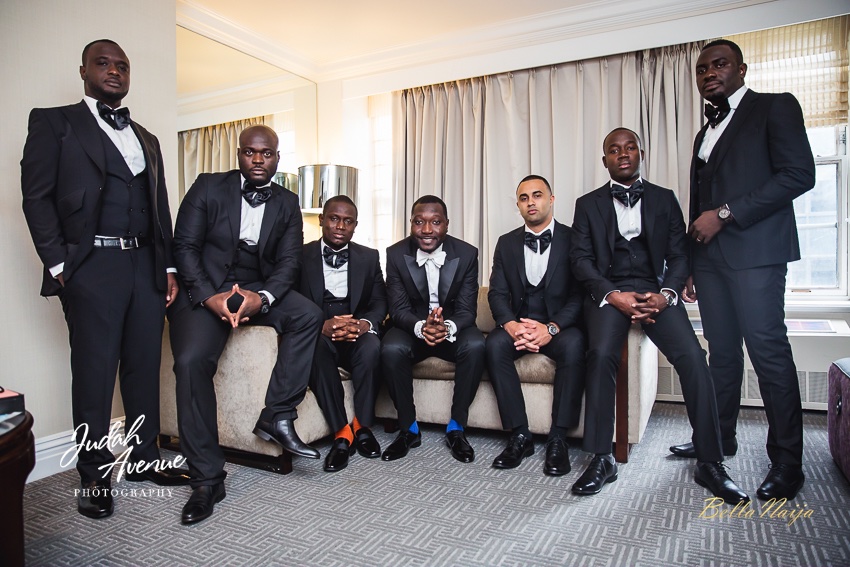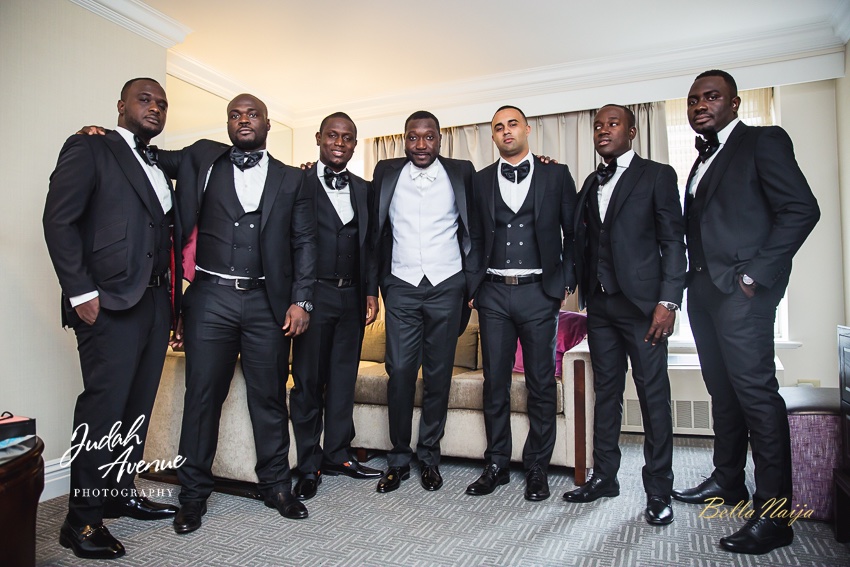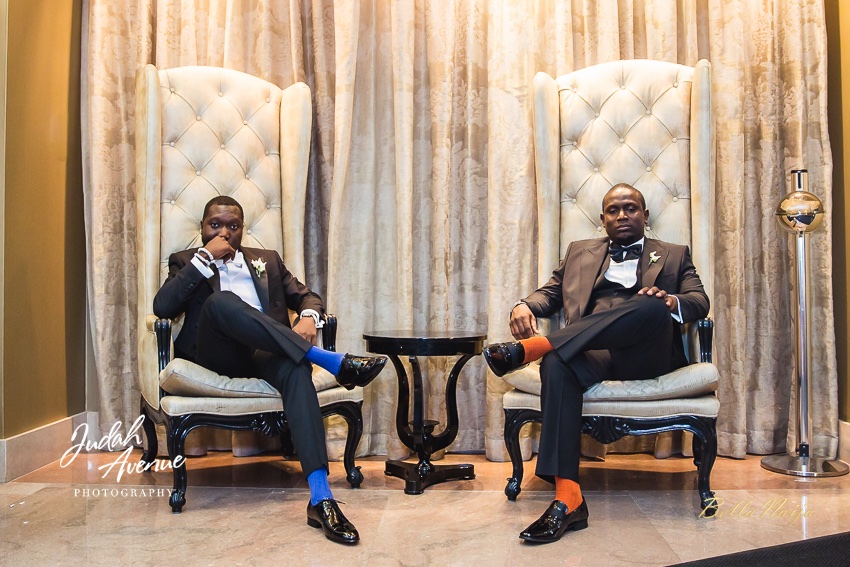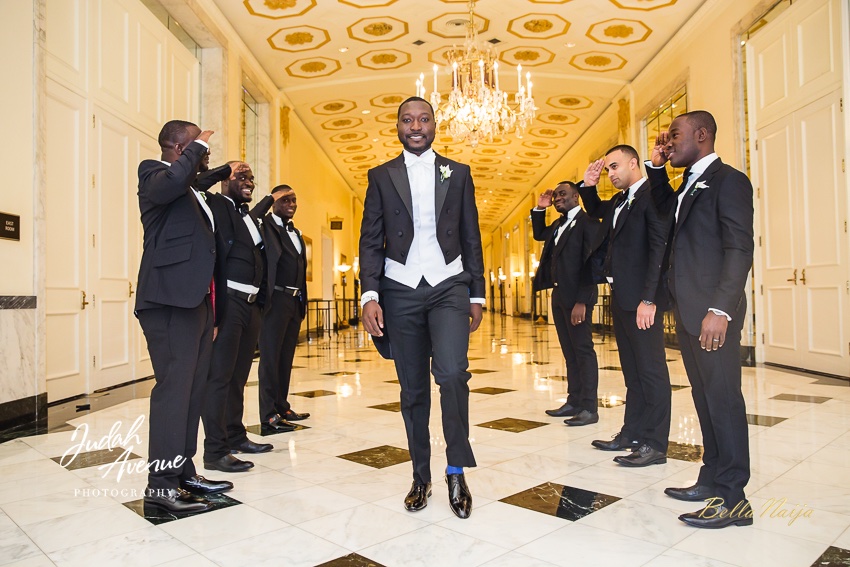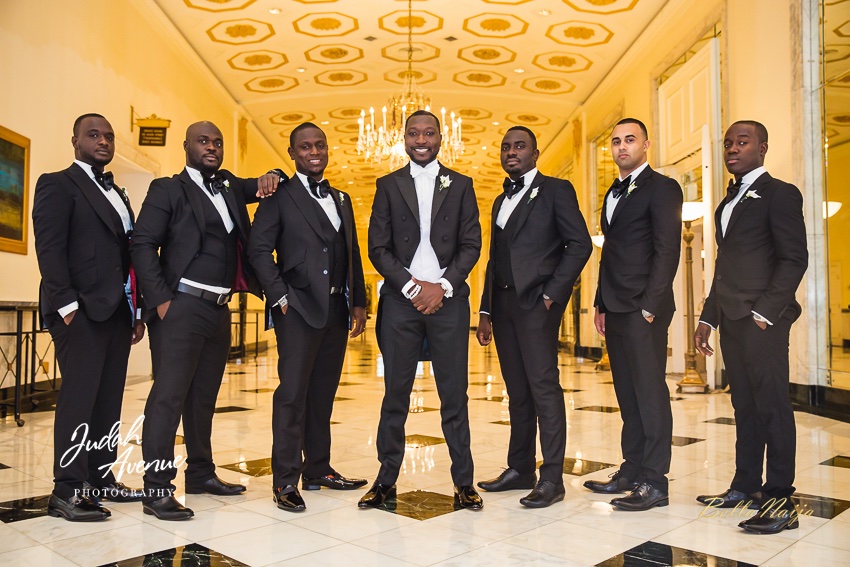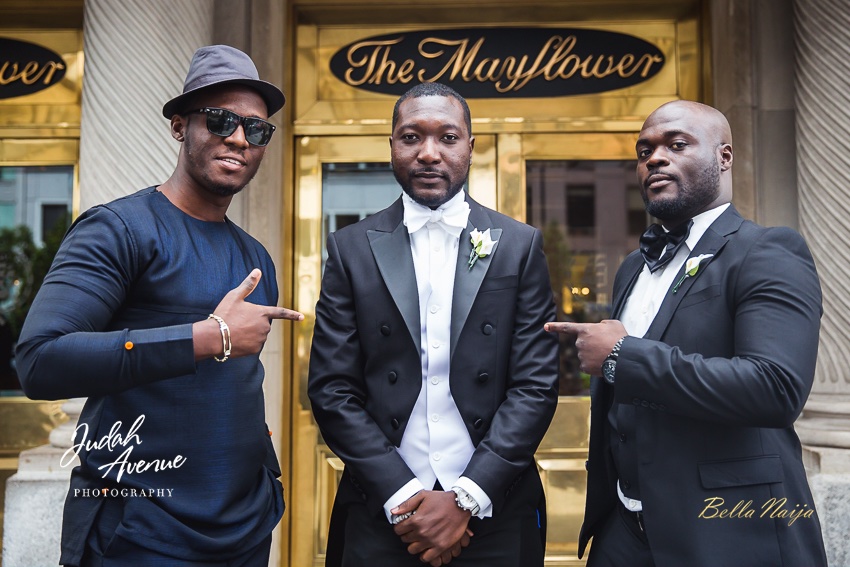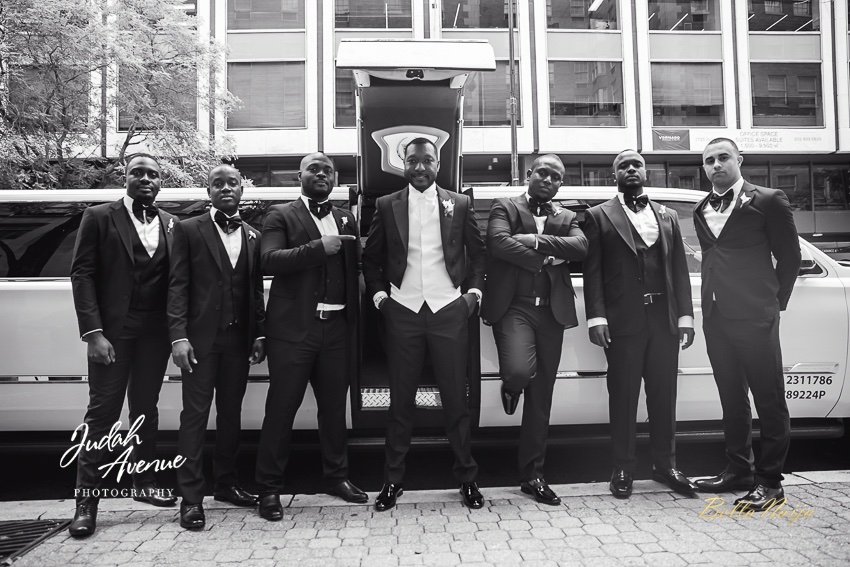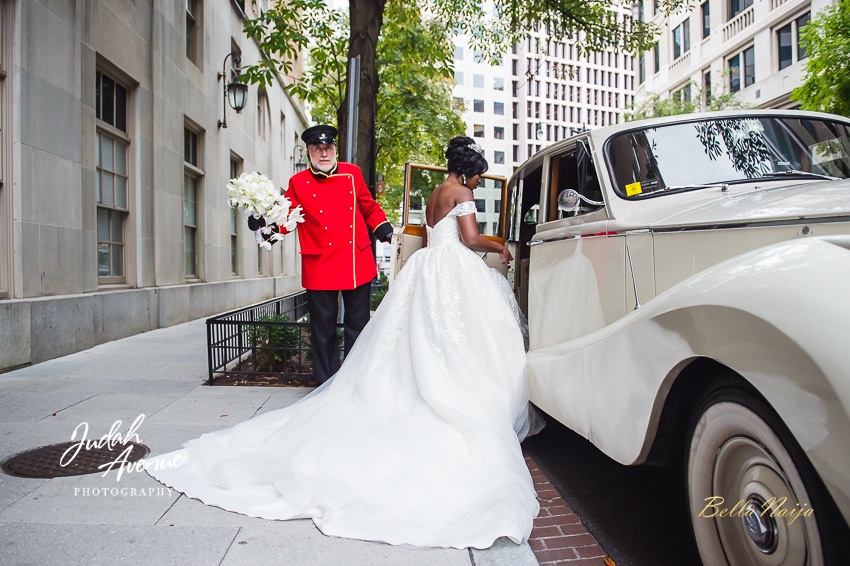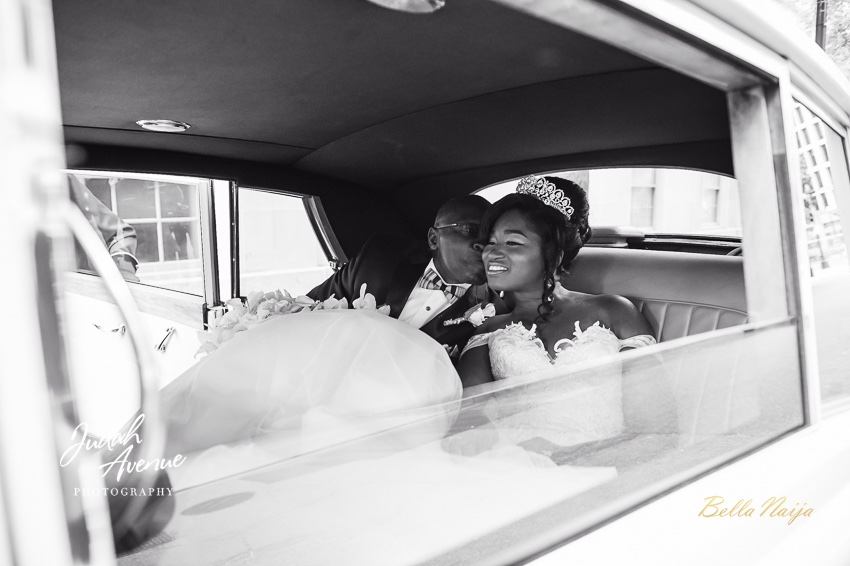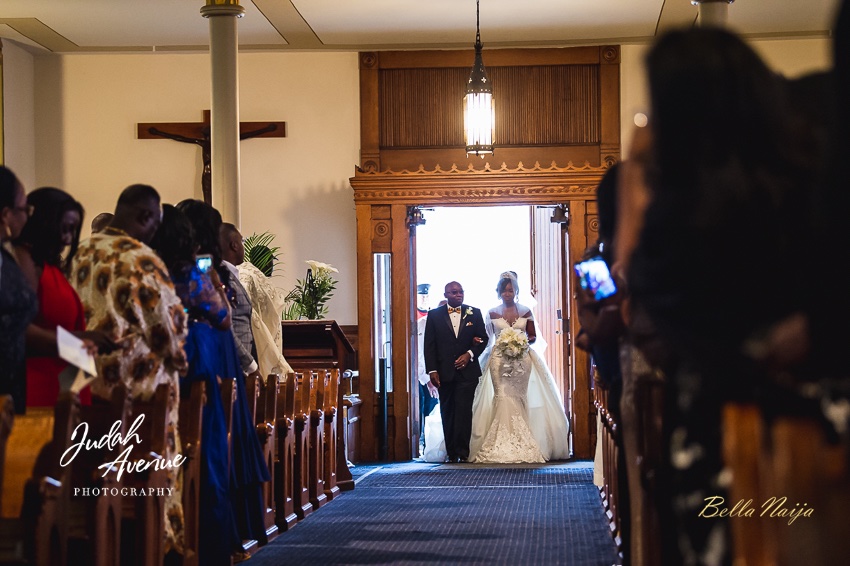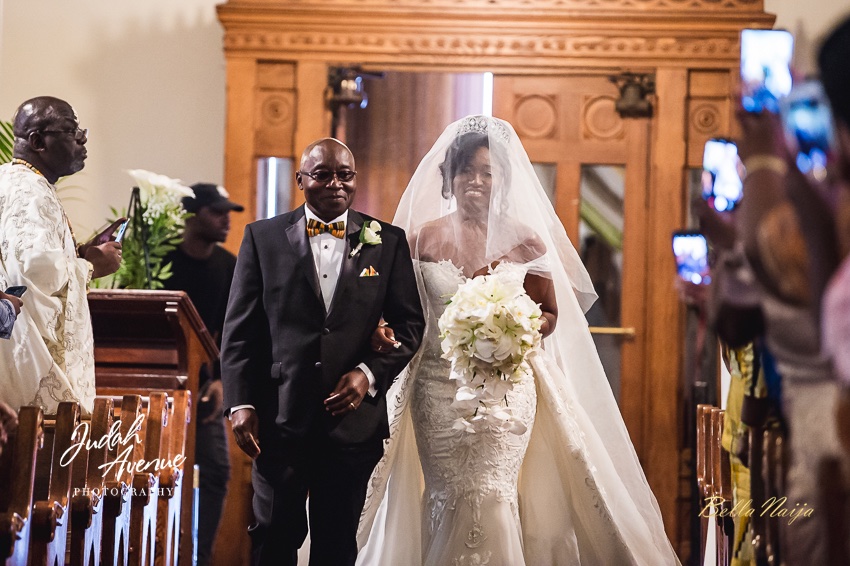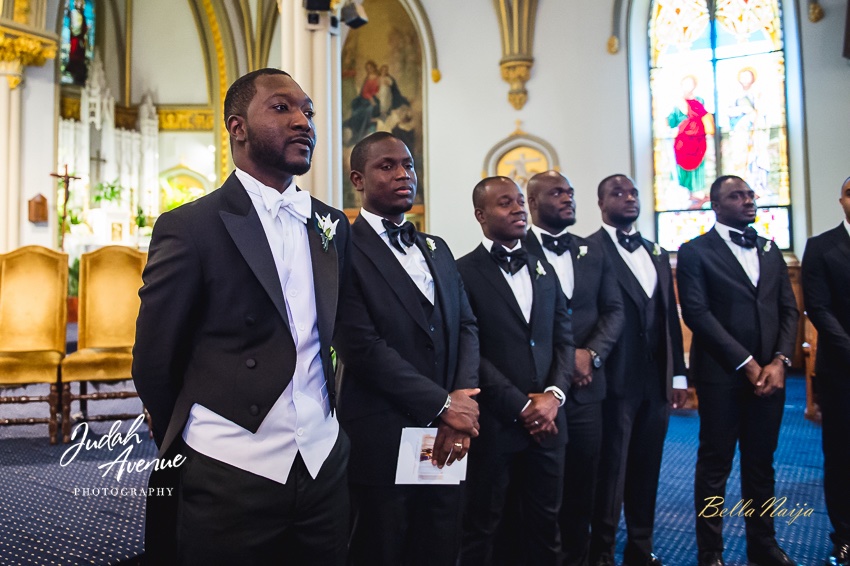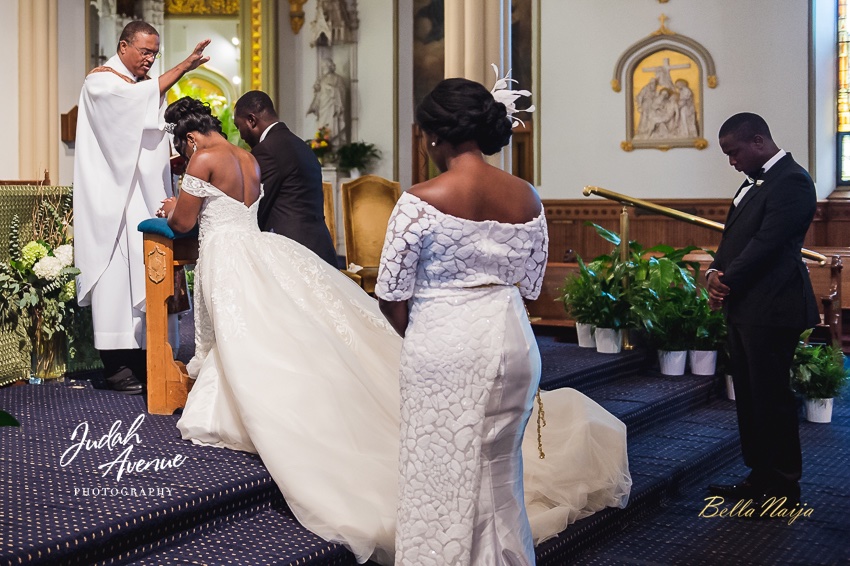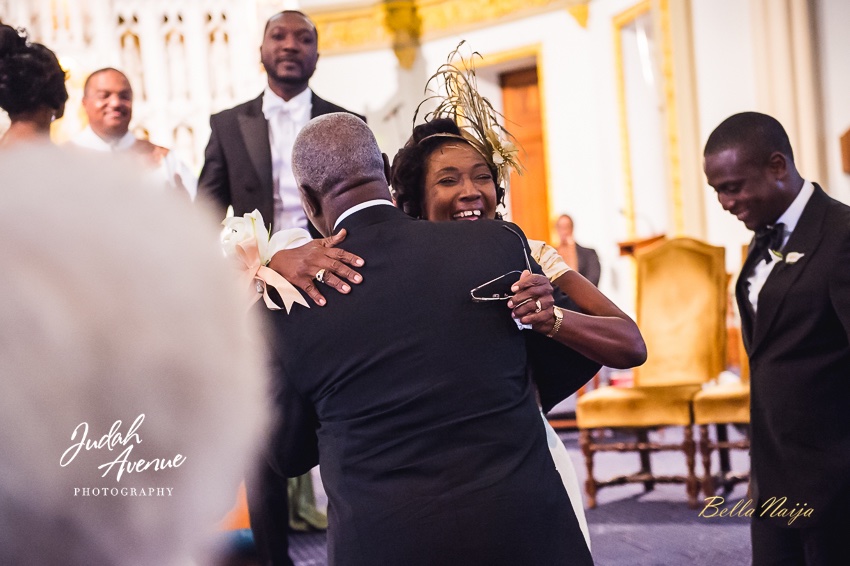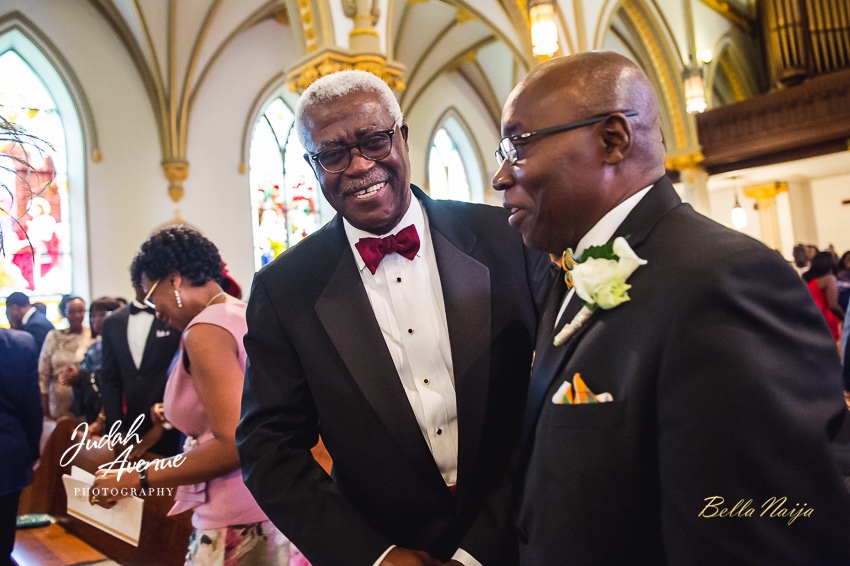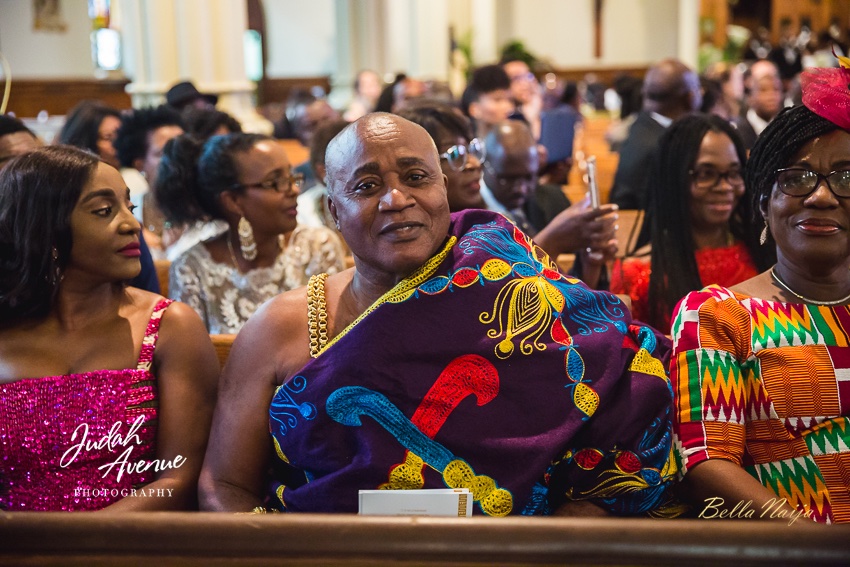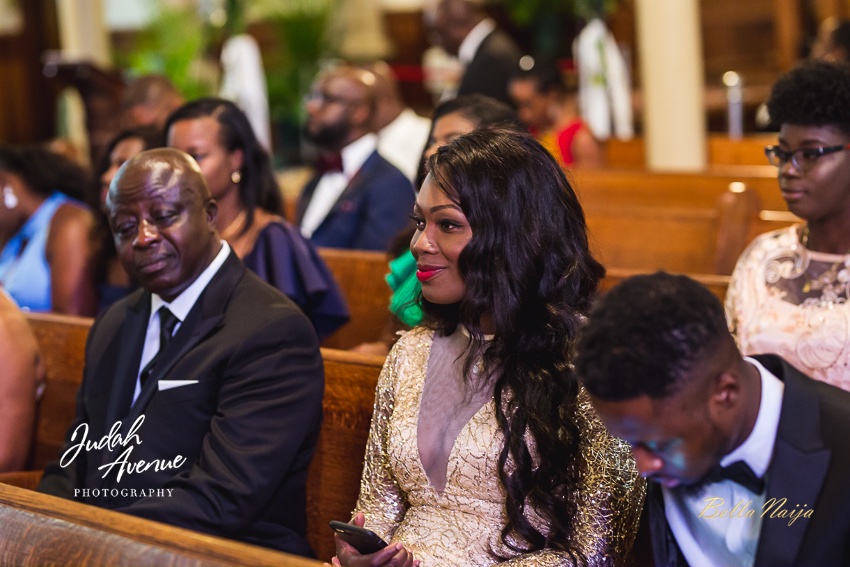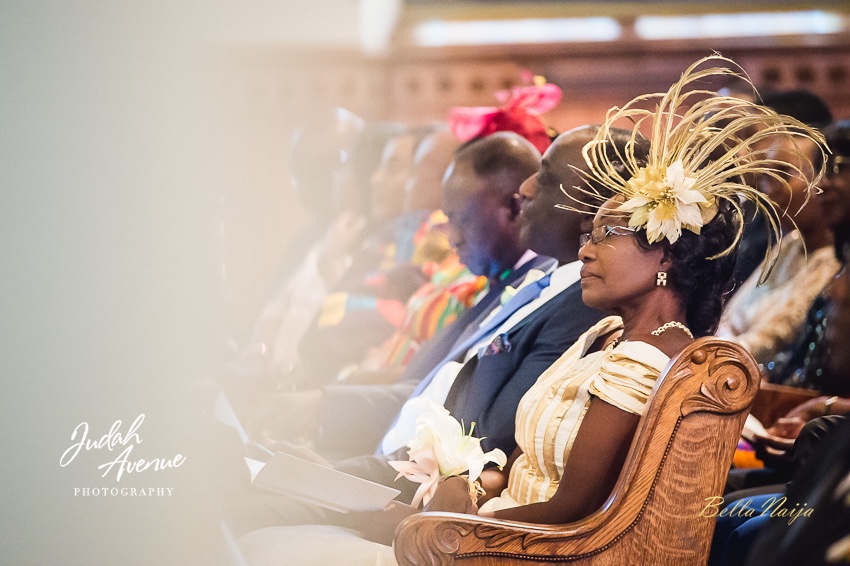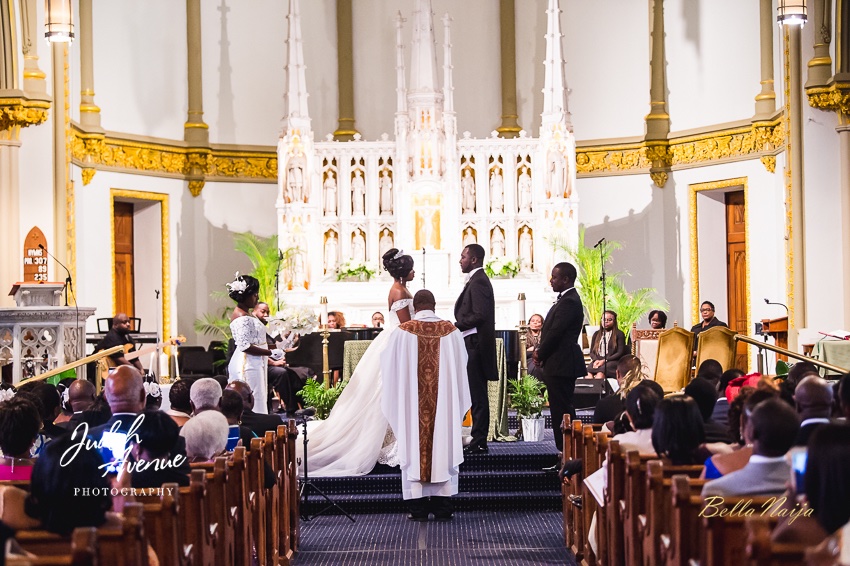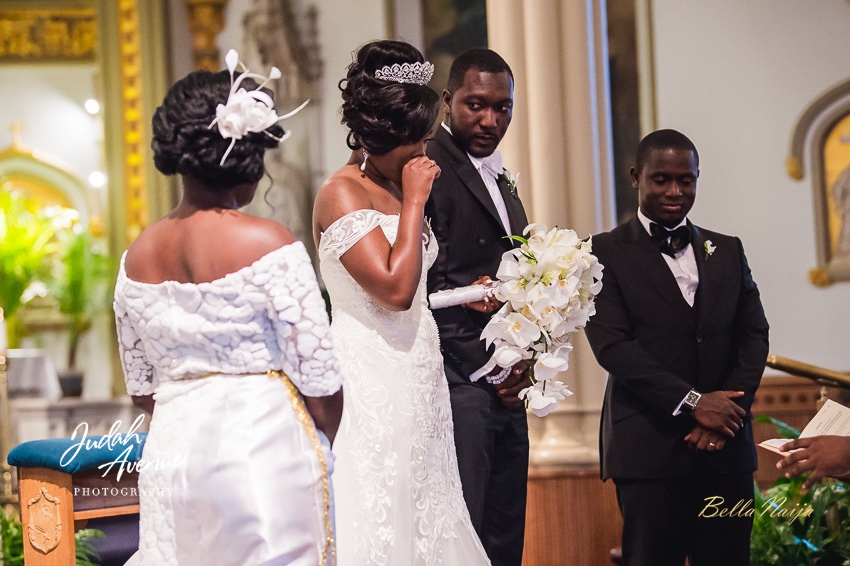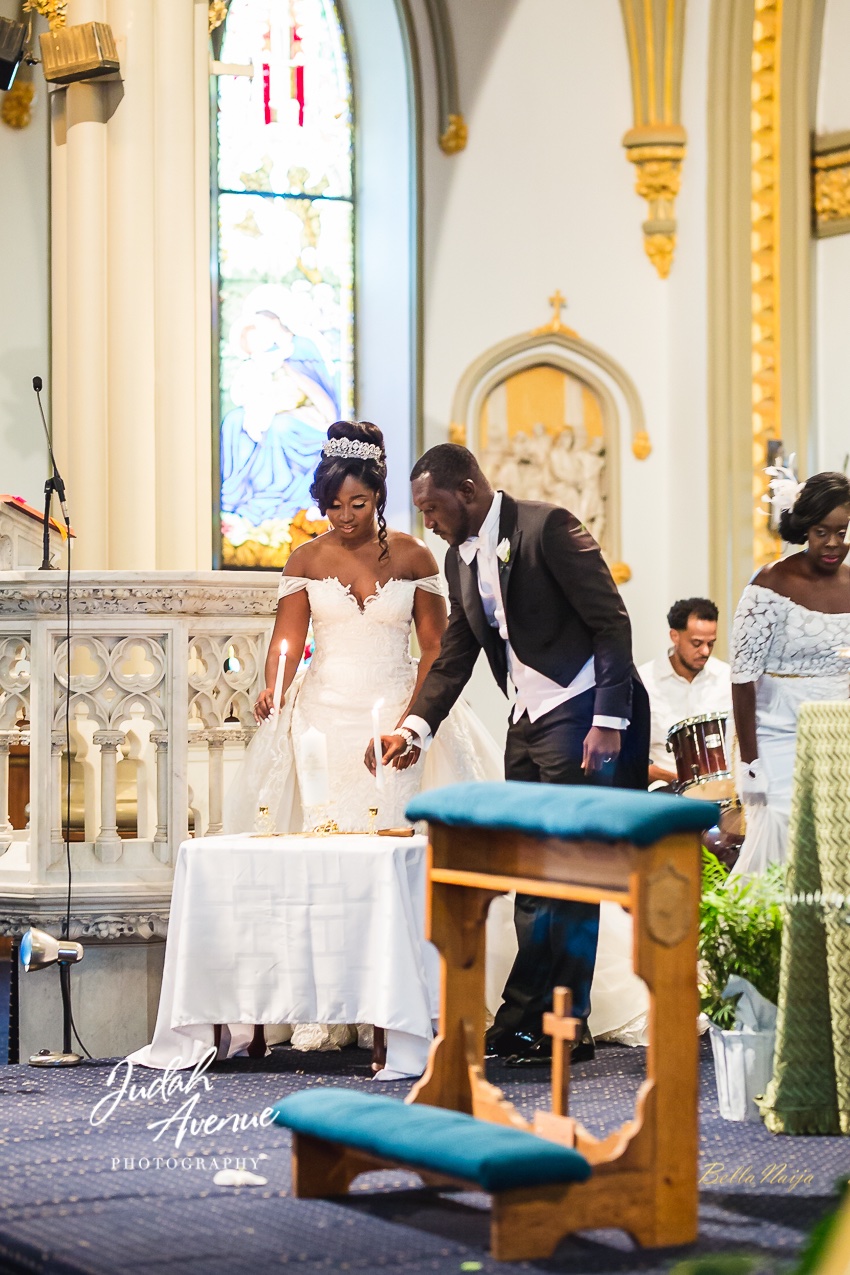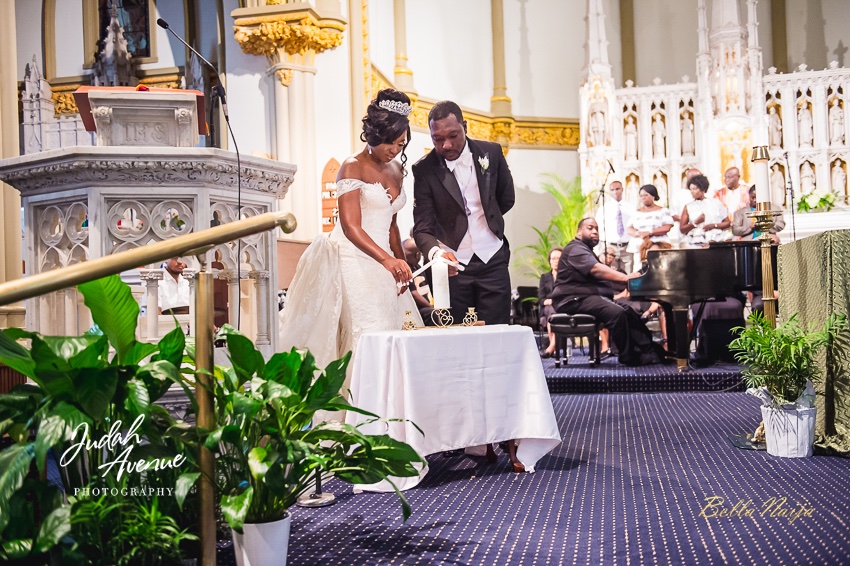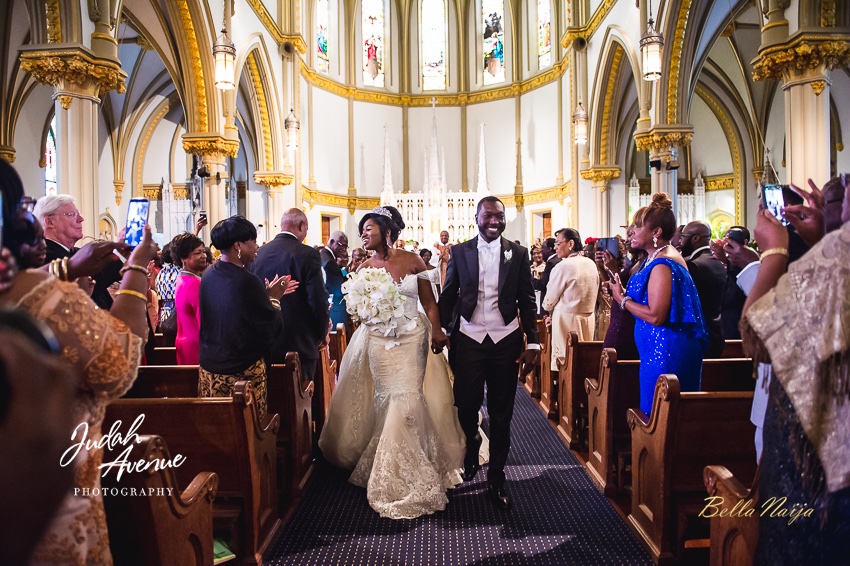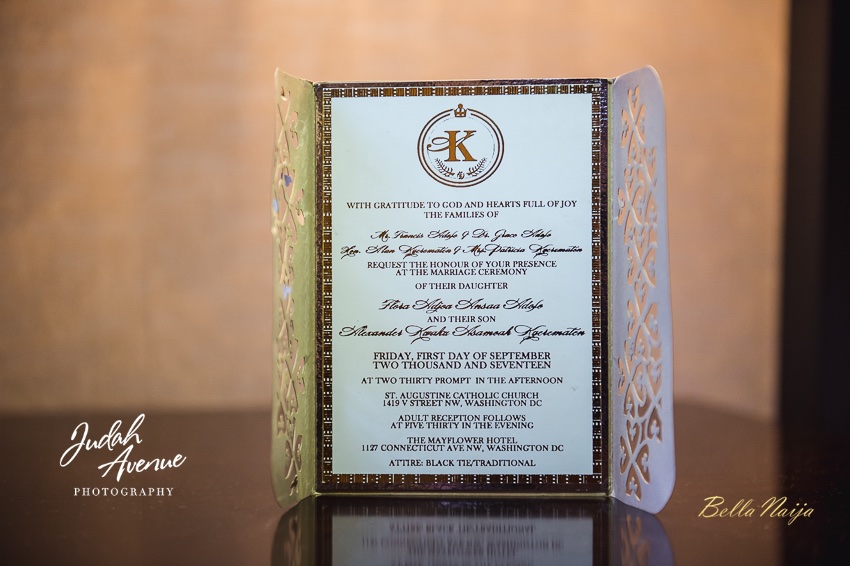 The couple incorporated the white dove release tradition into their wedding ceremony. The dove release symbolizes blessings, peace and love. This usually represents the bride and groom as they begin their life's journey together in purity and with no regrets of their past.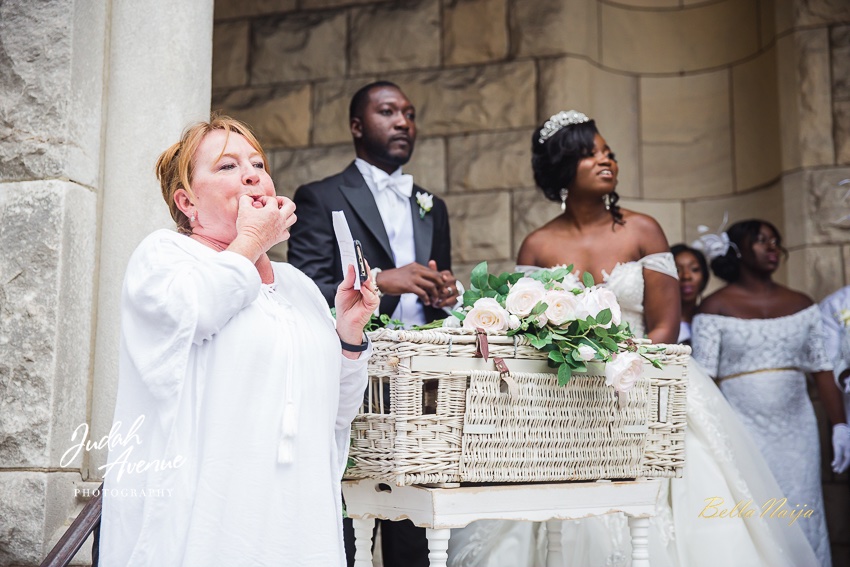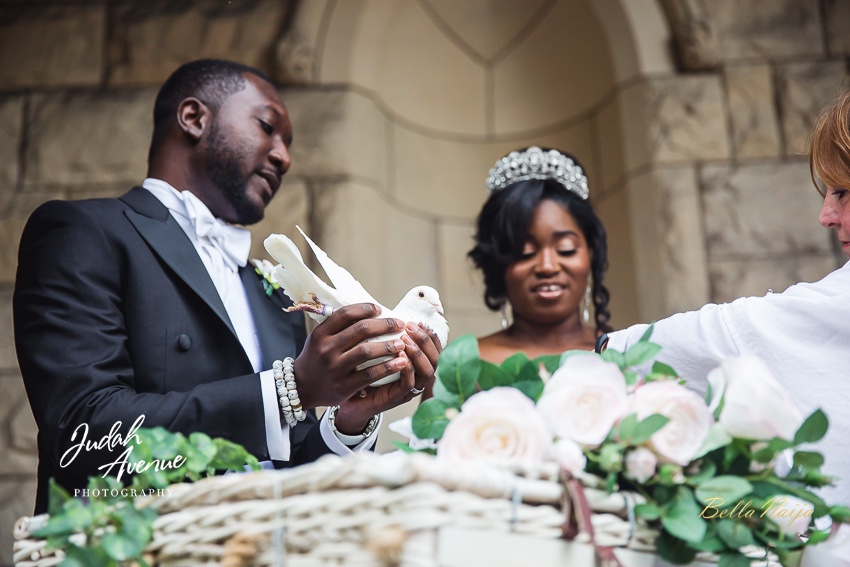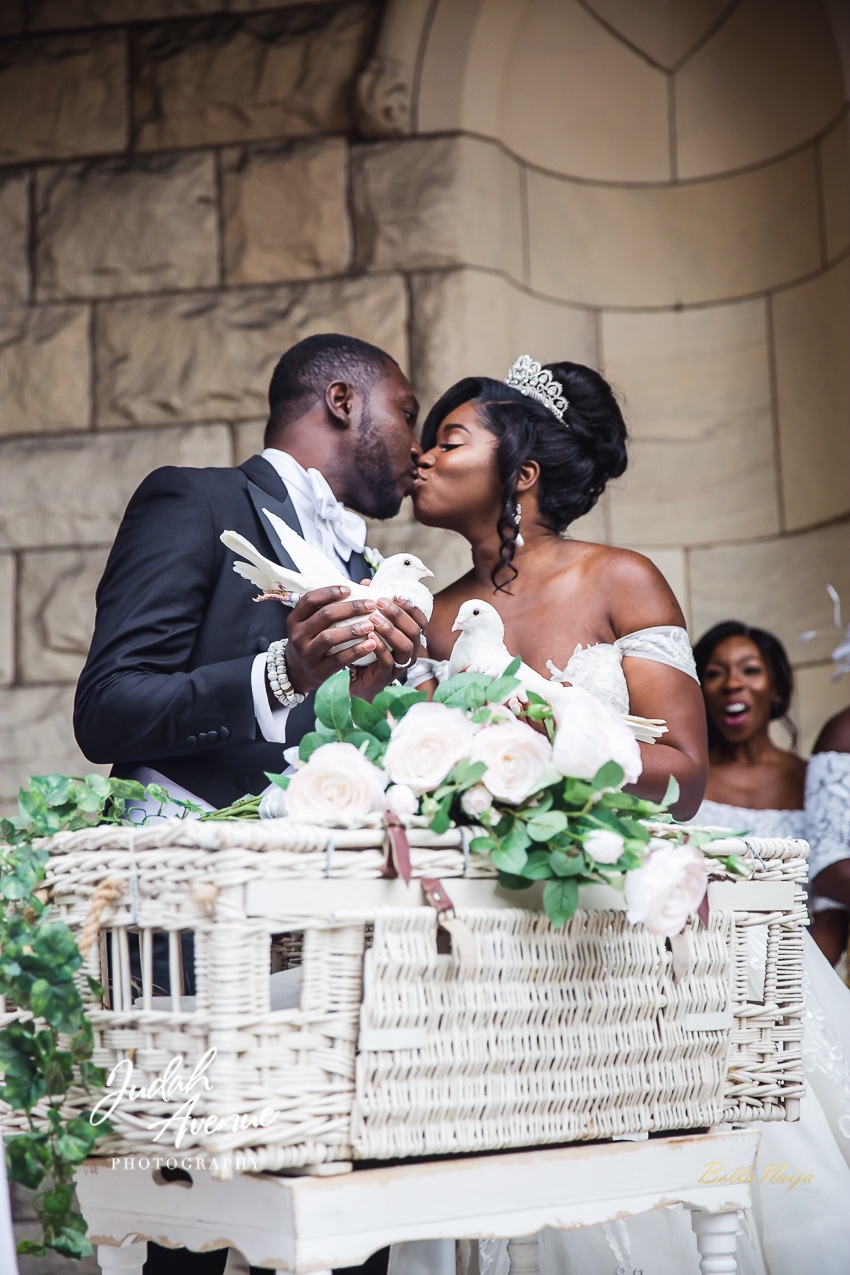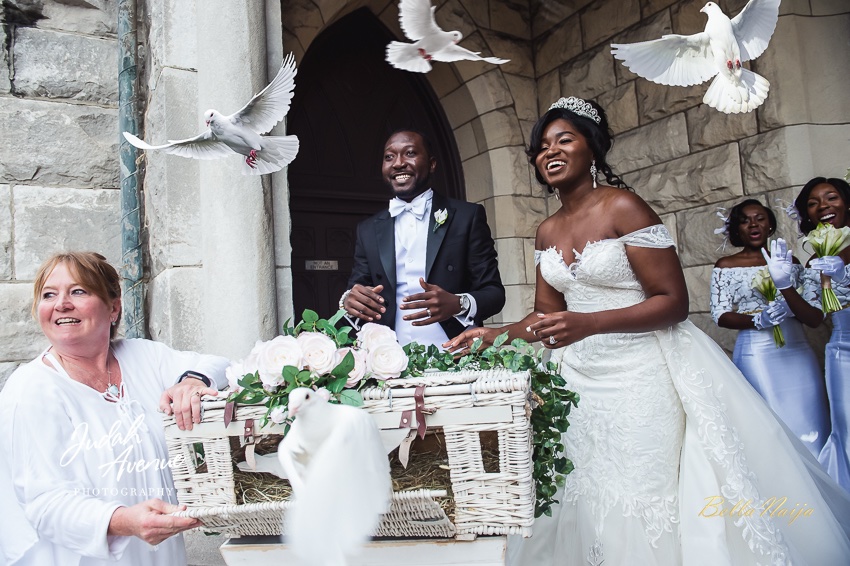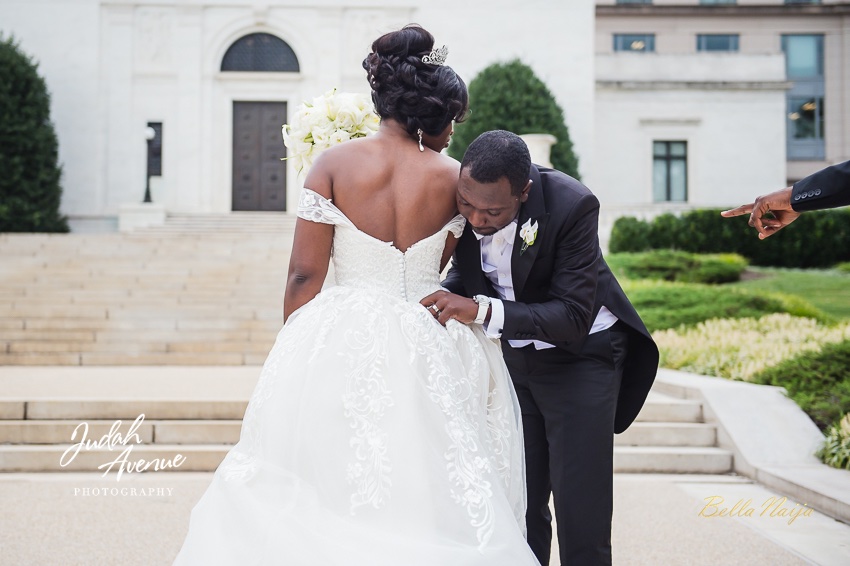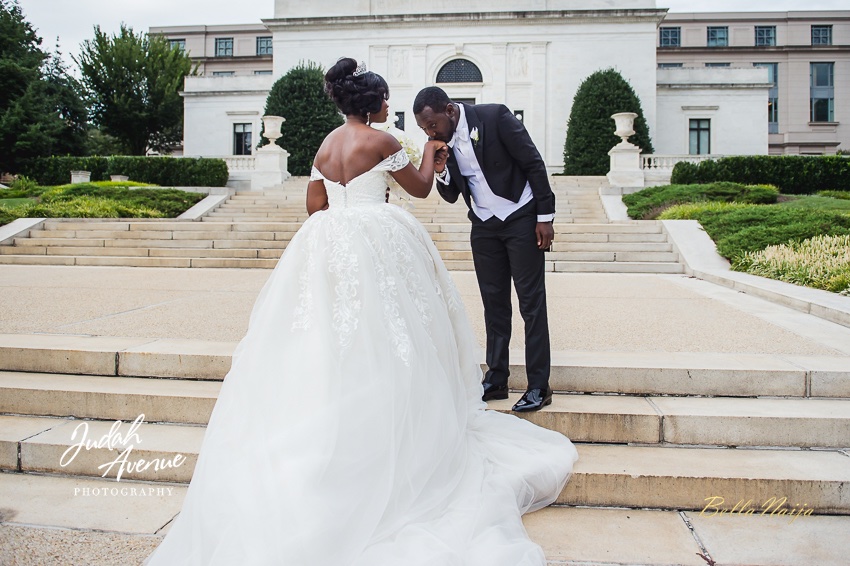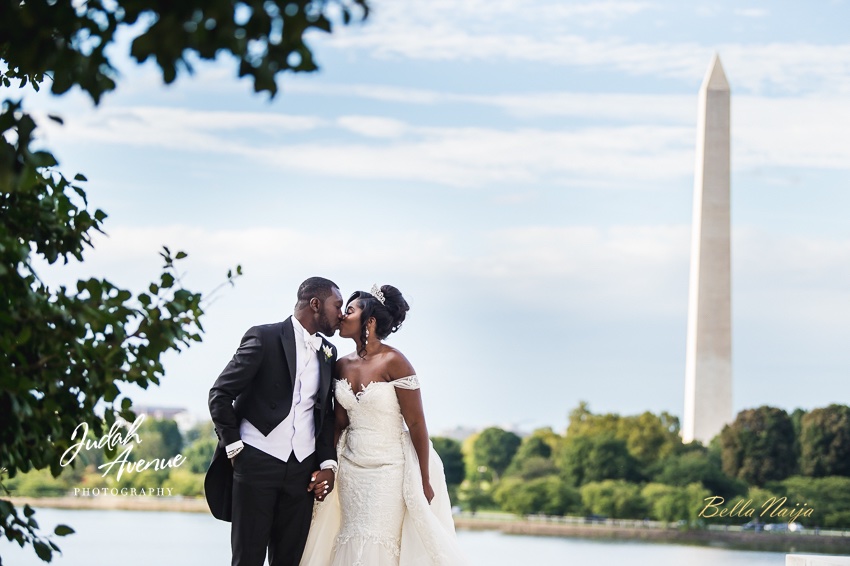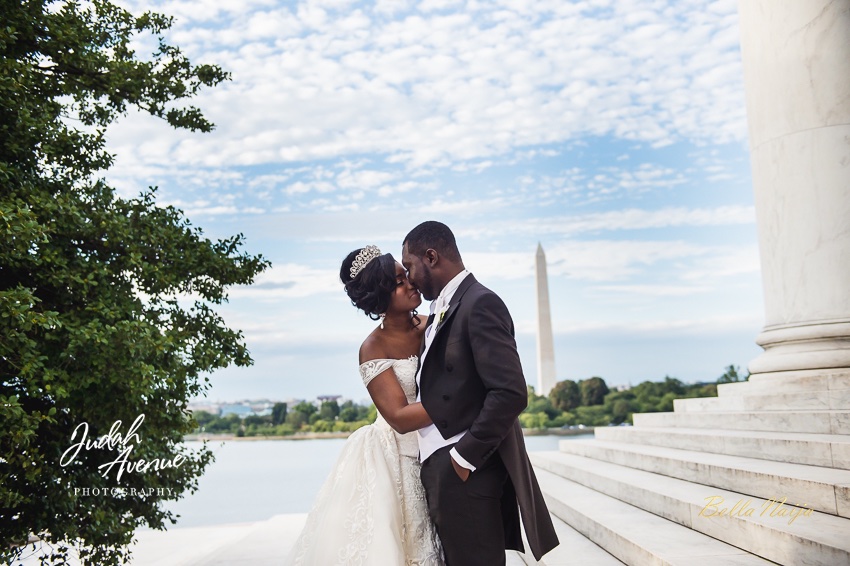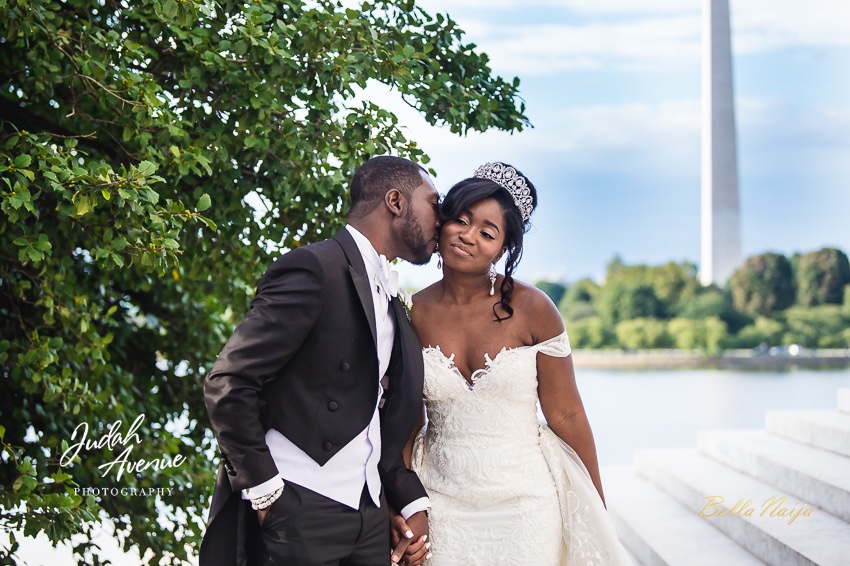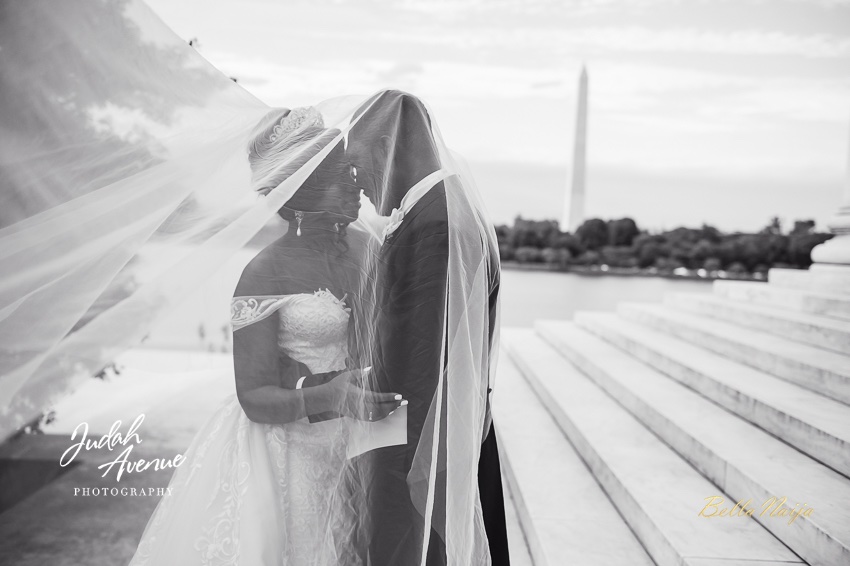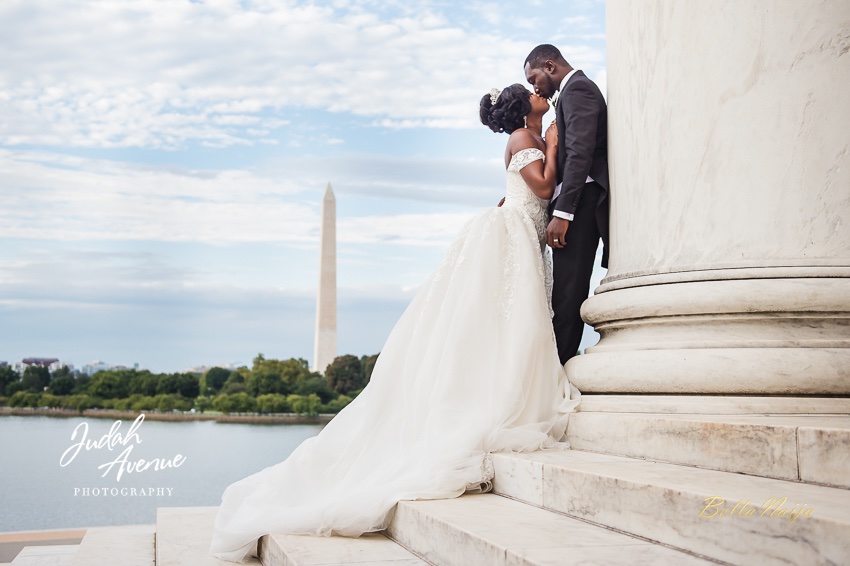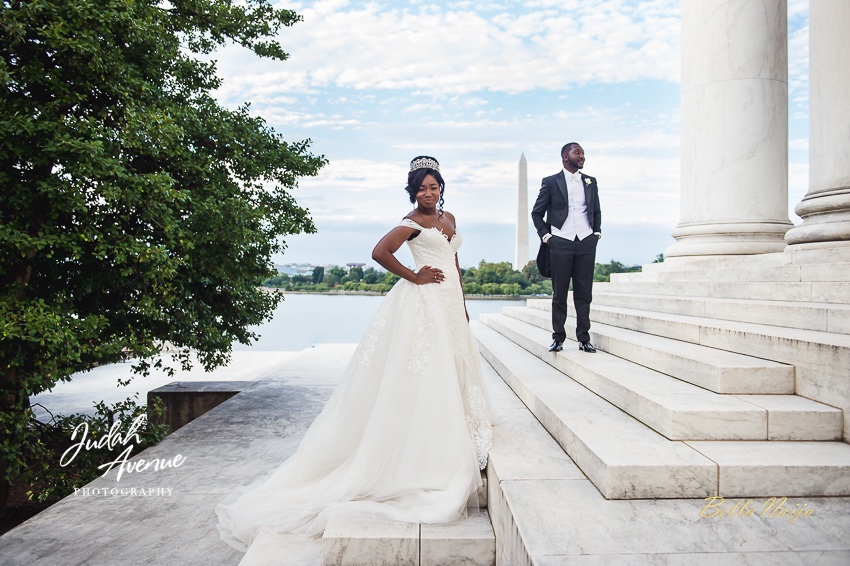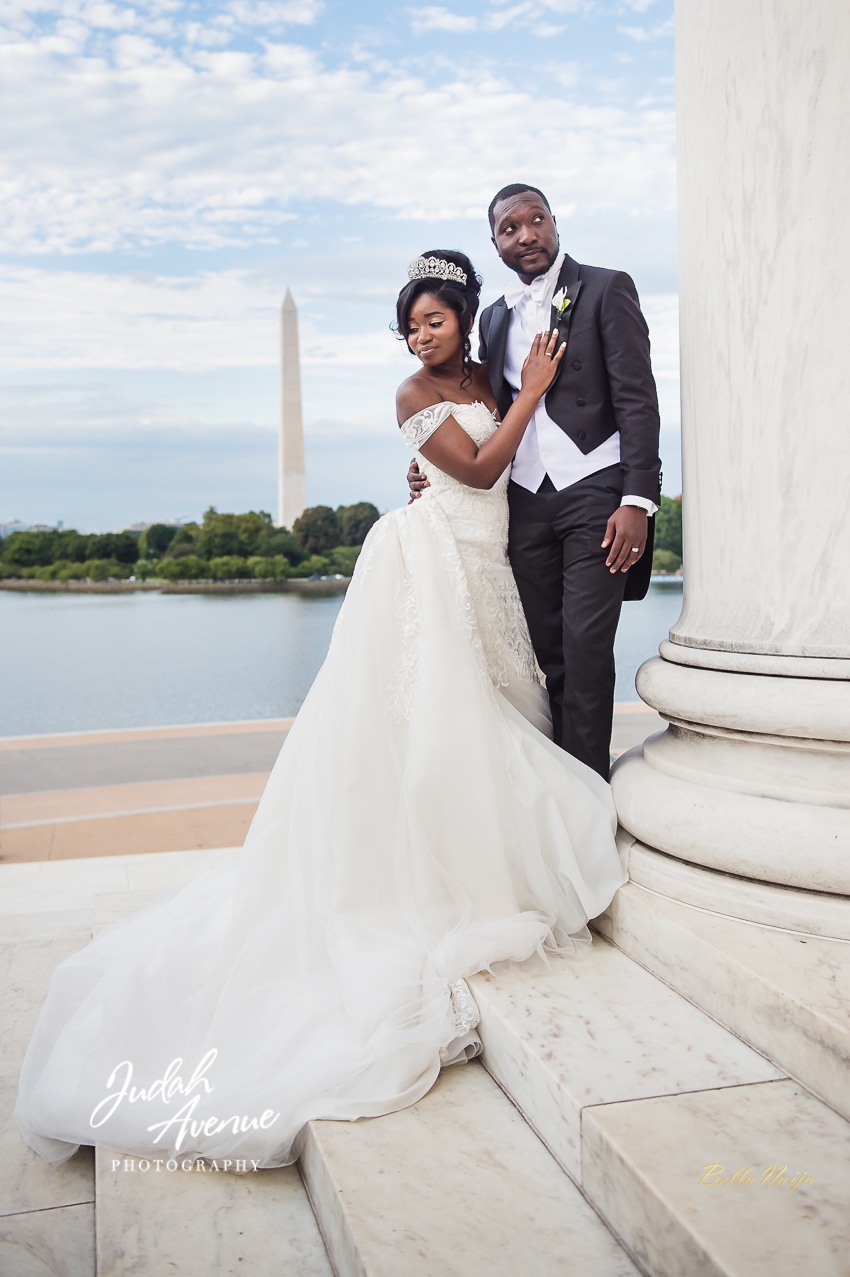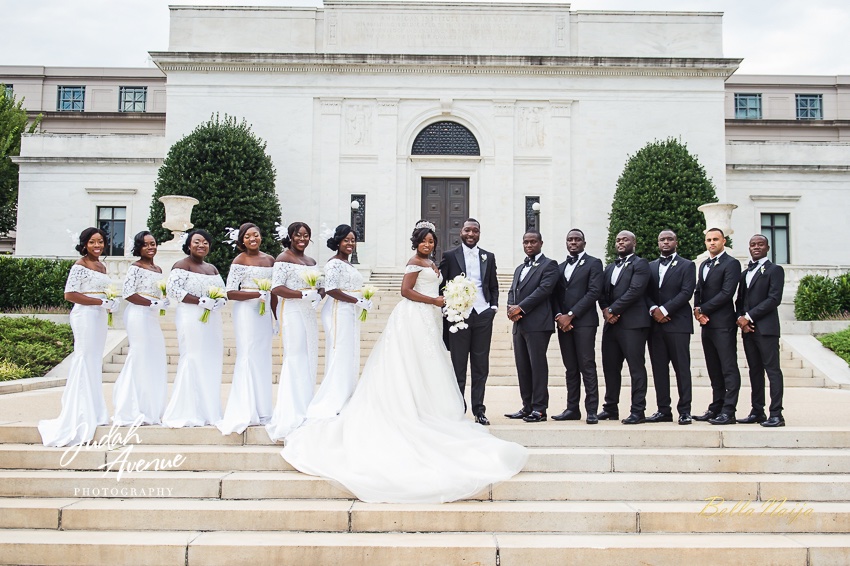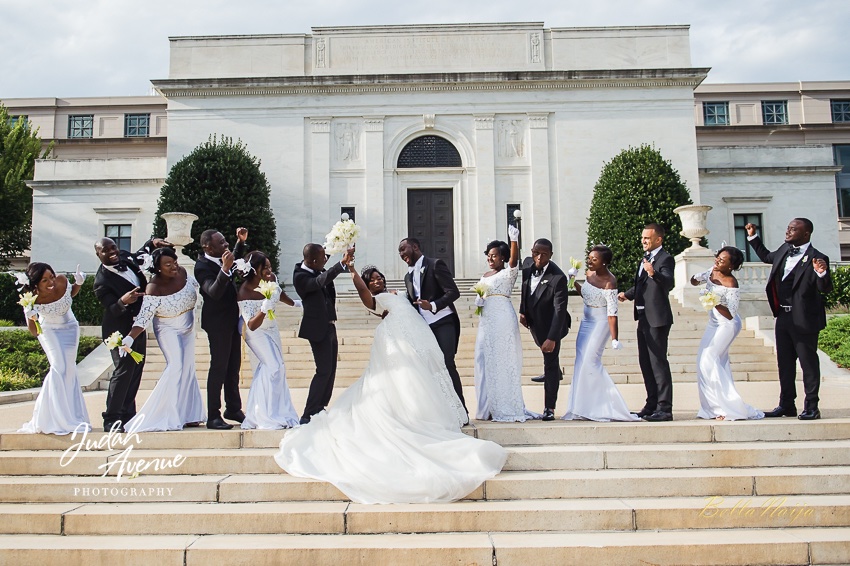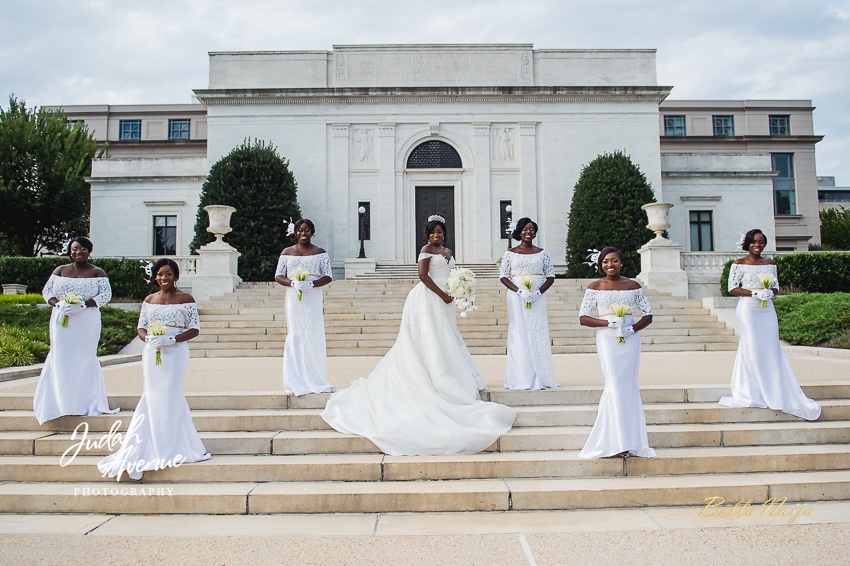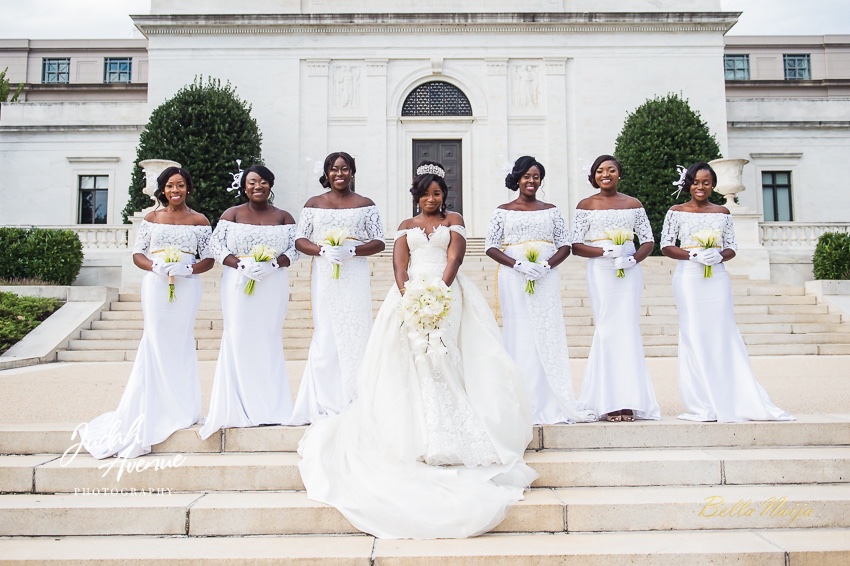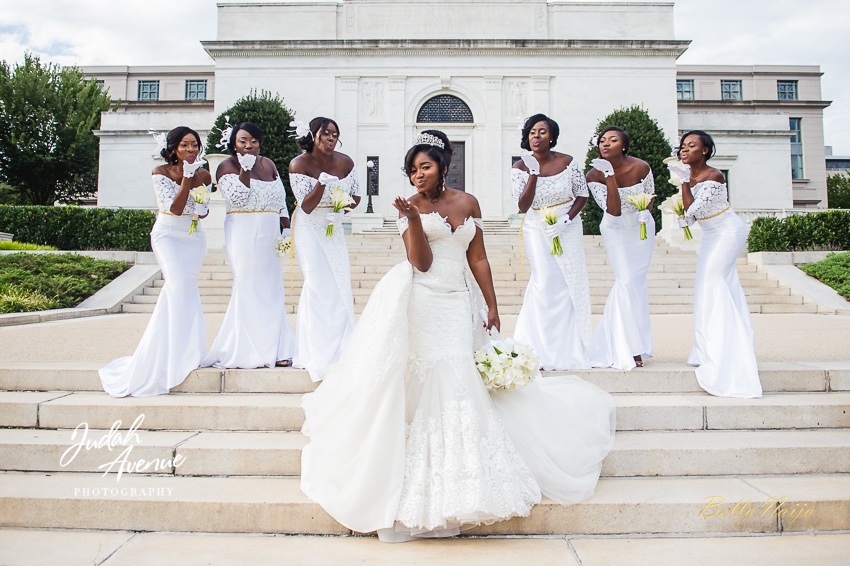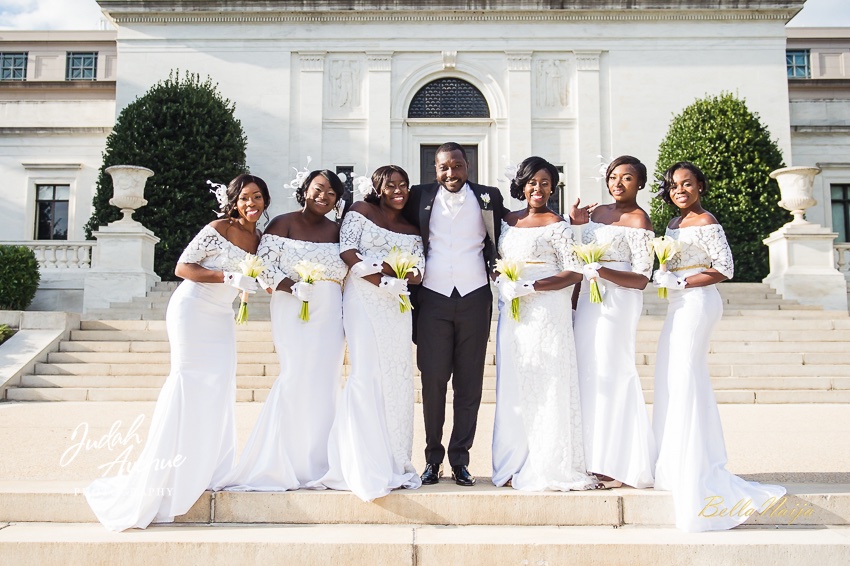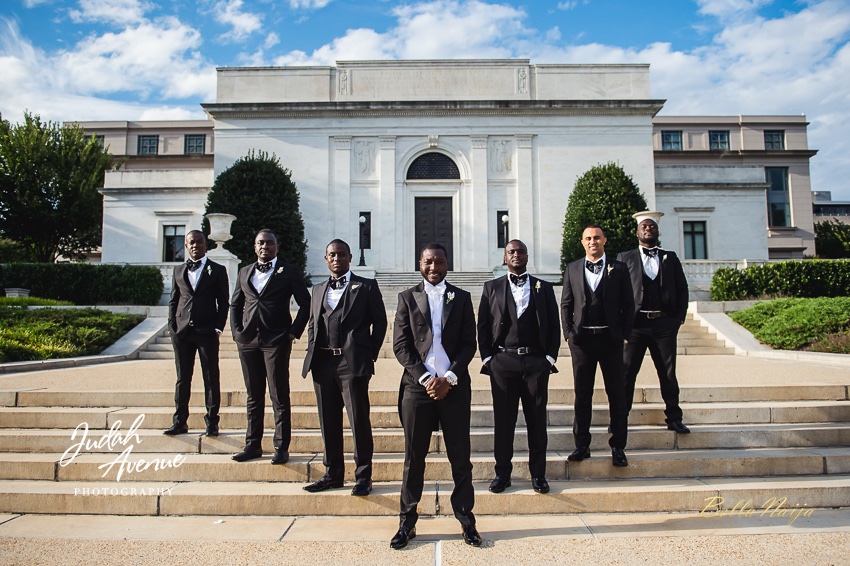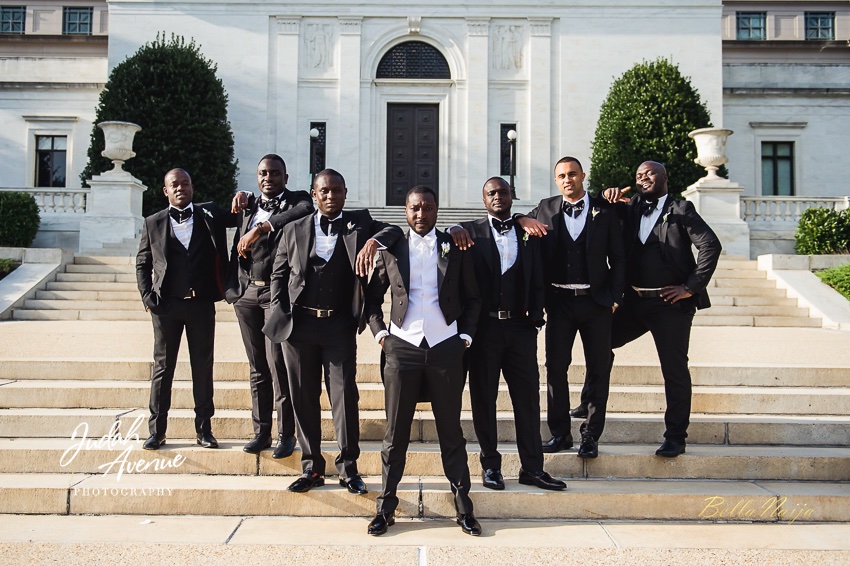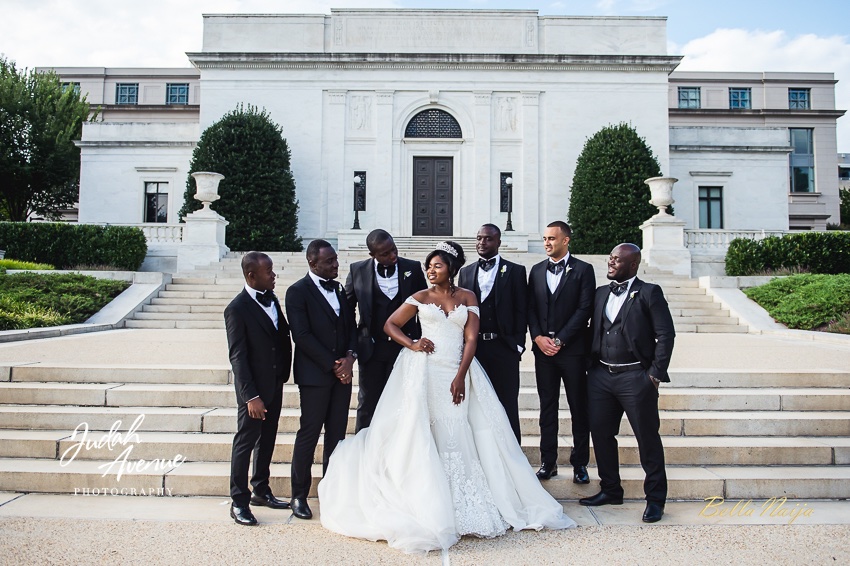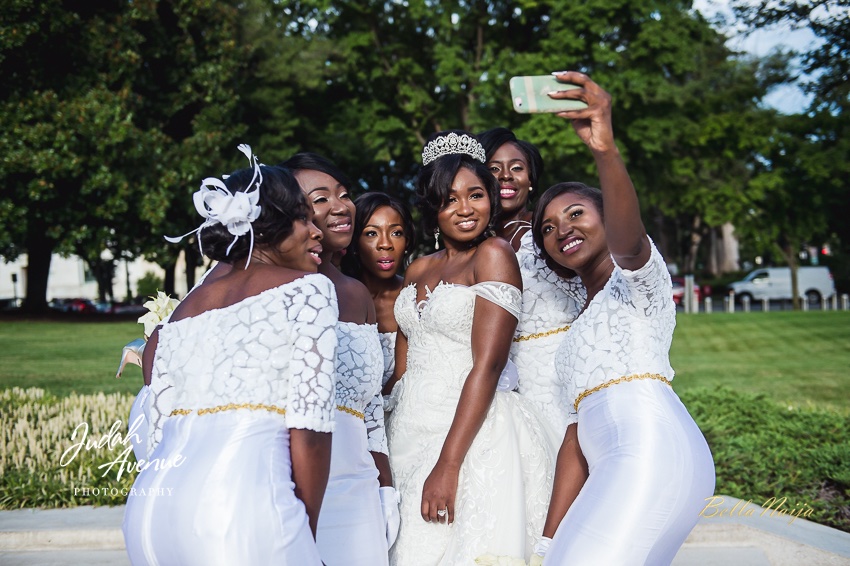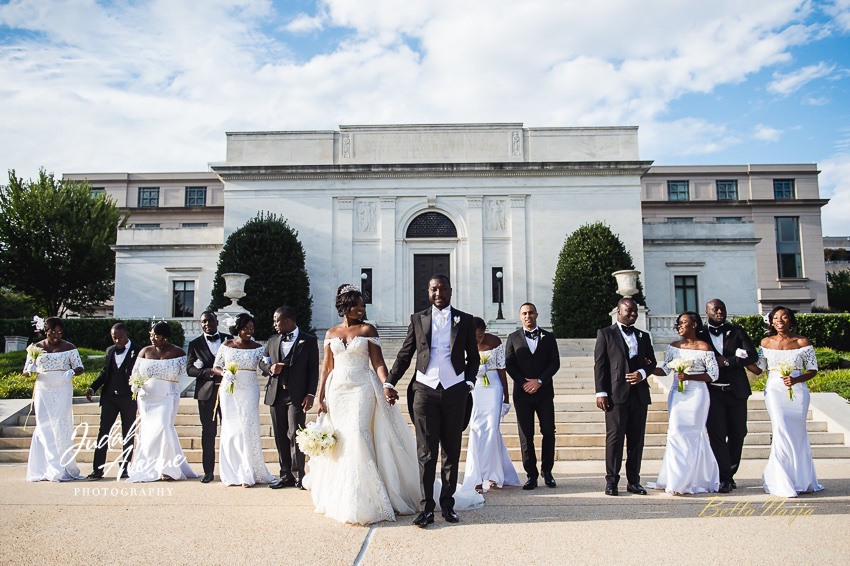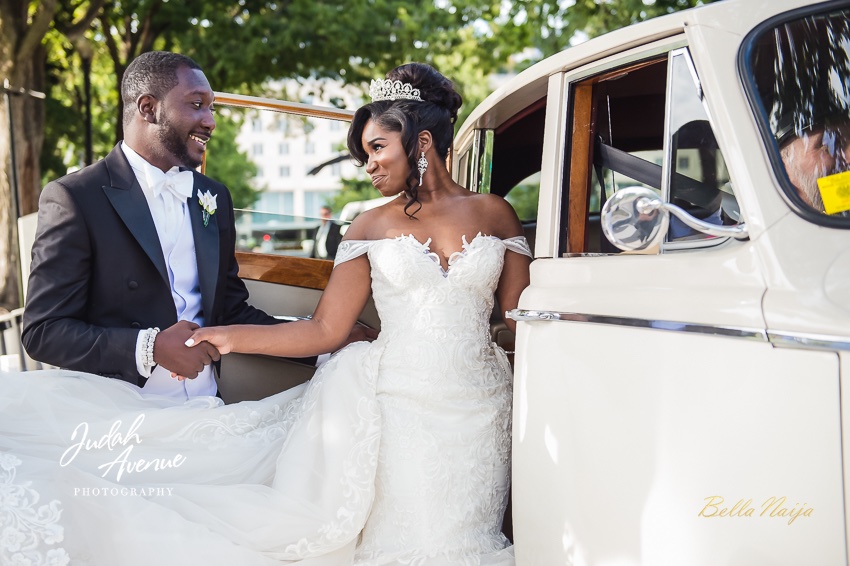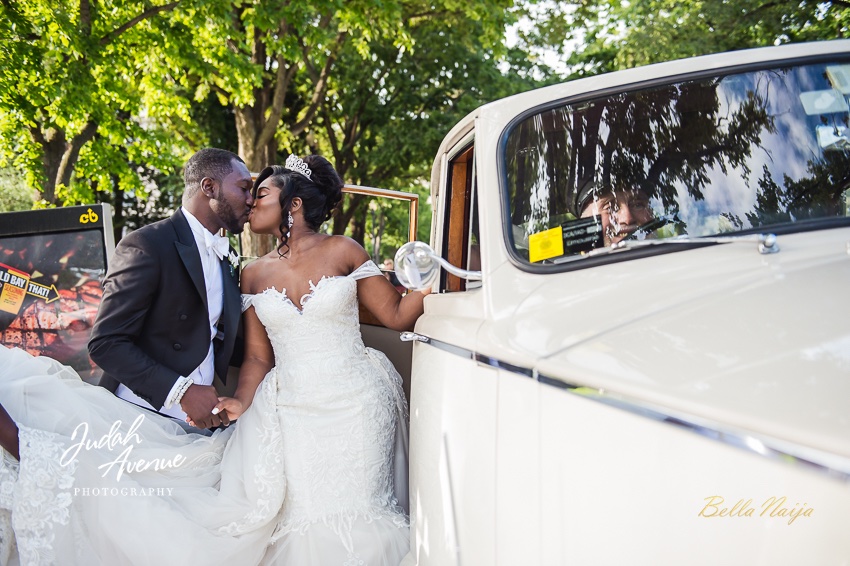 Reception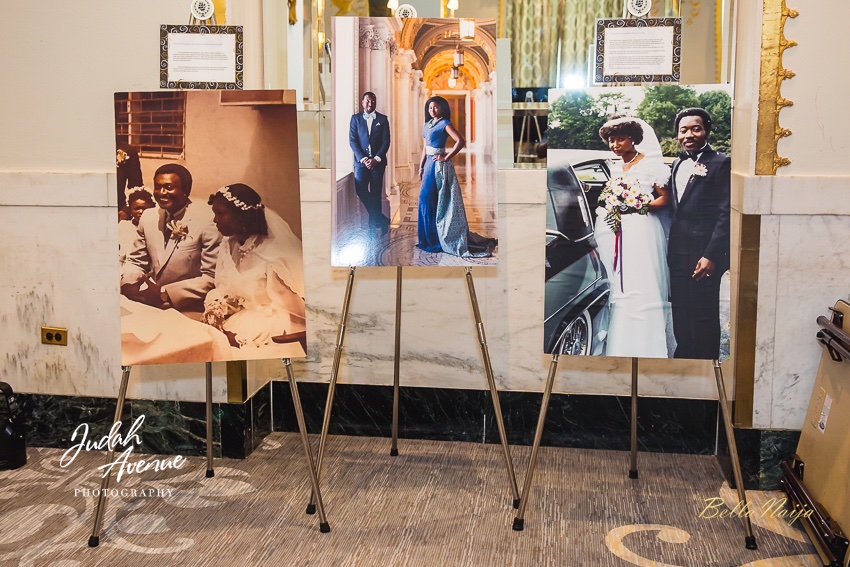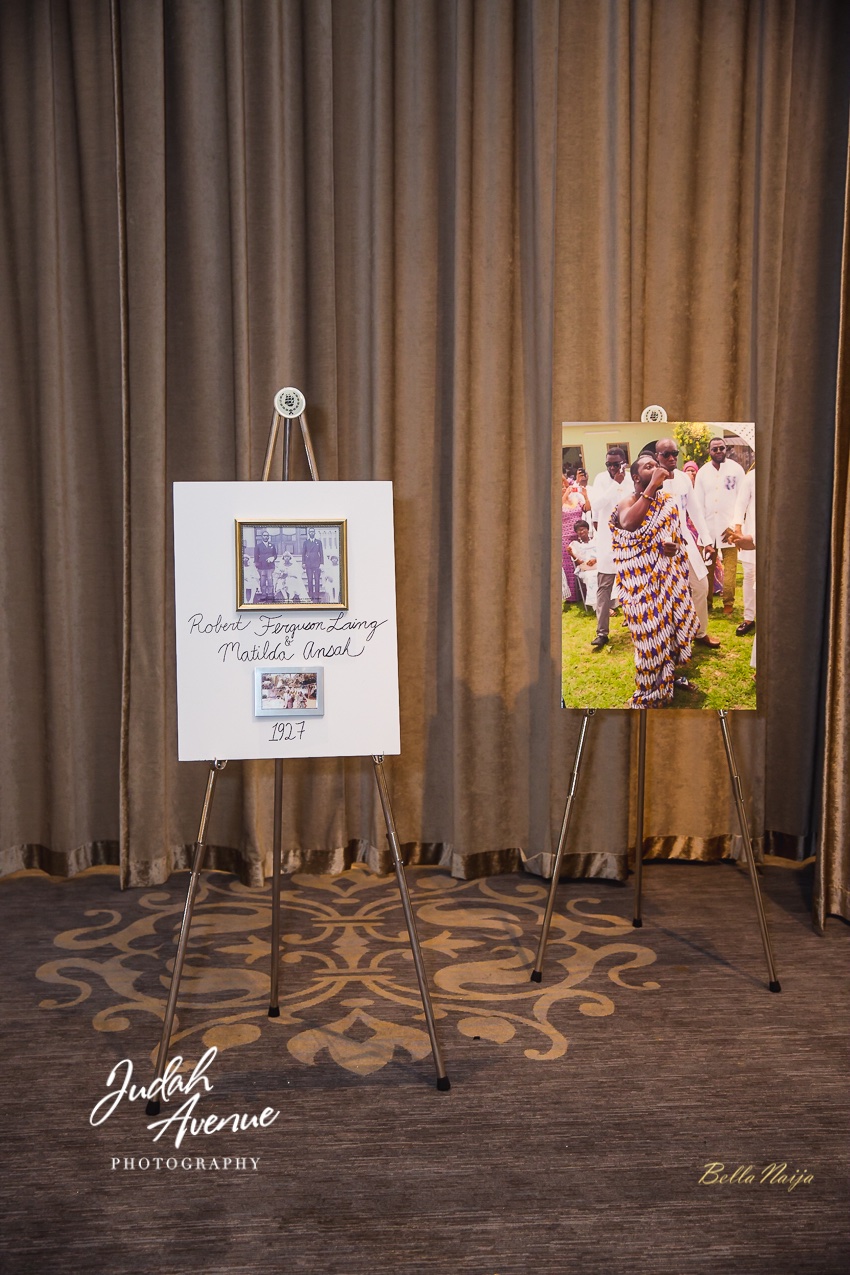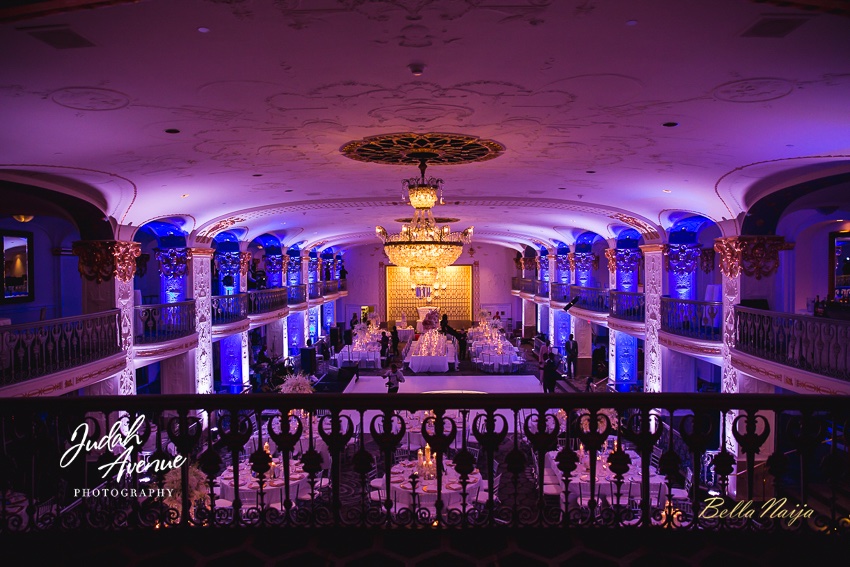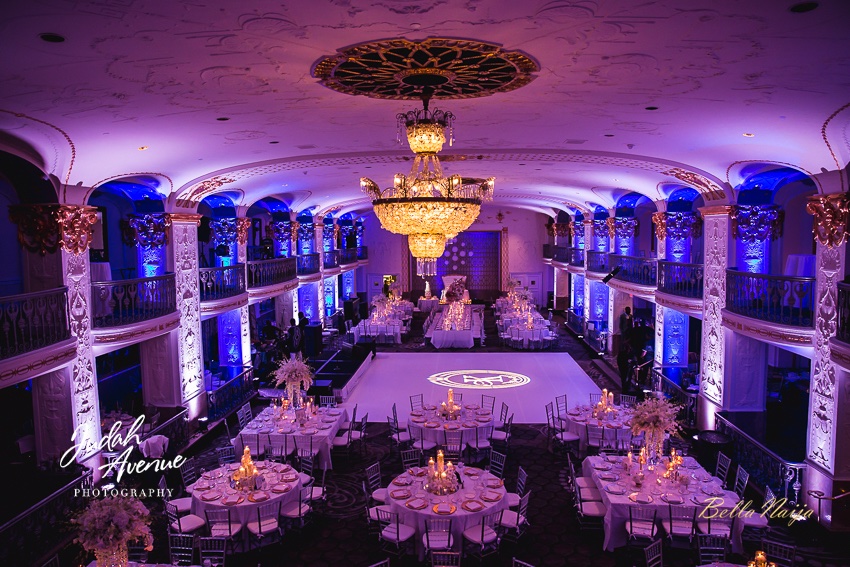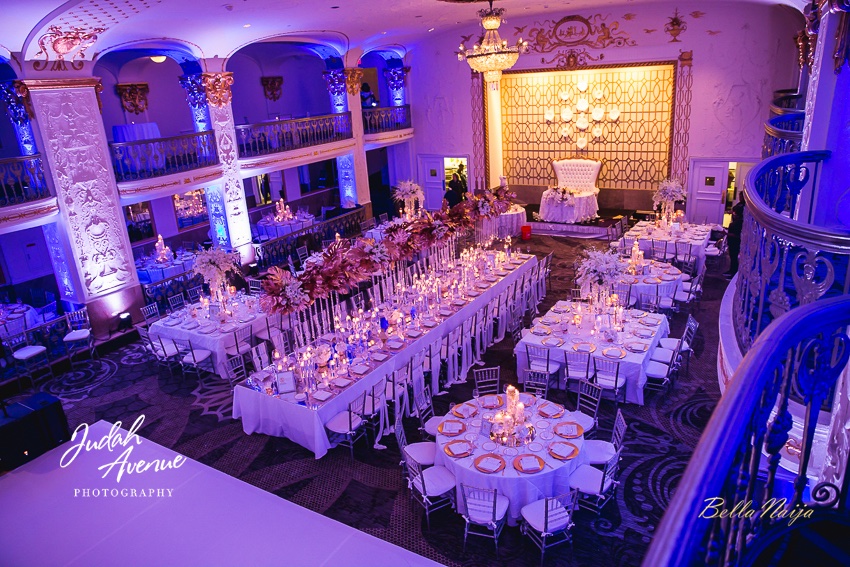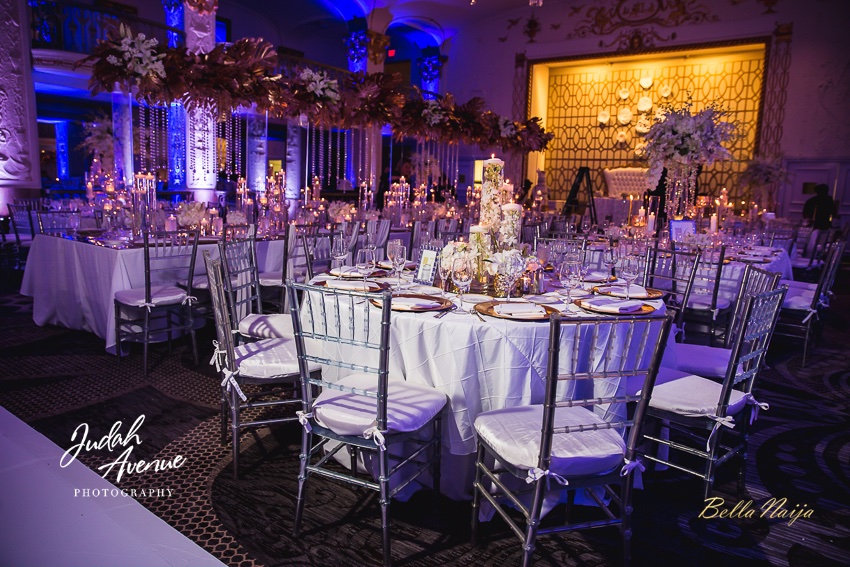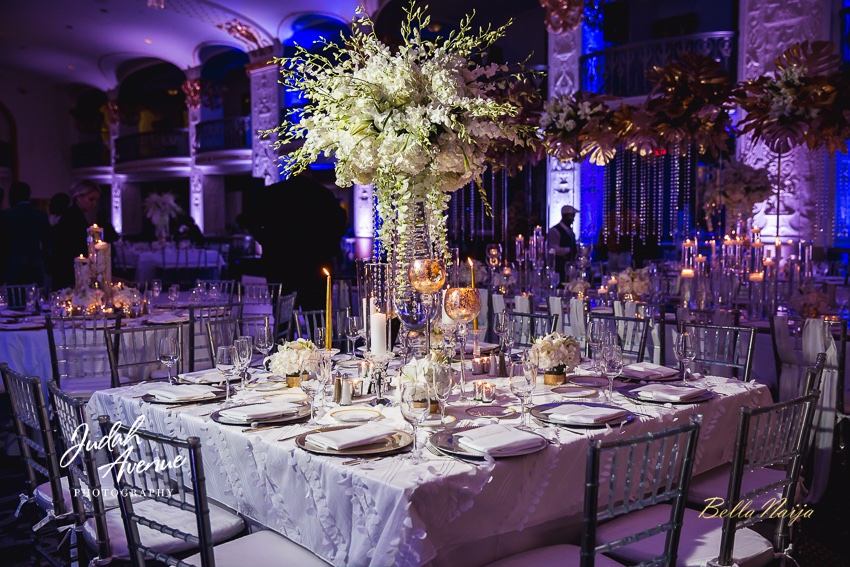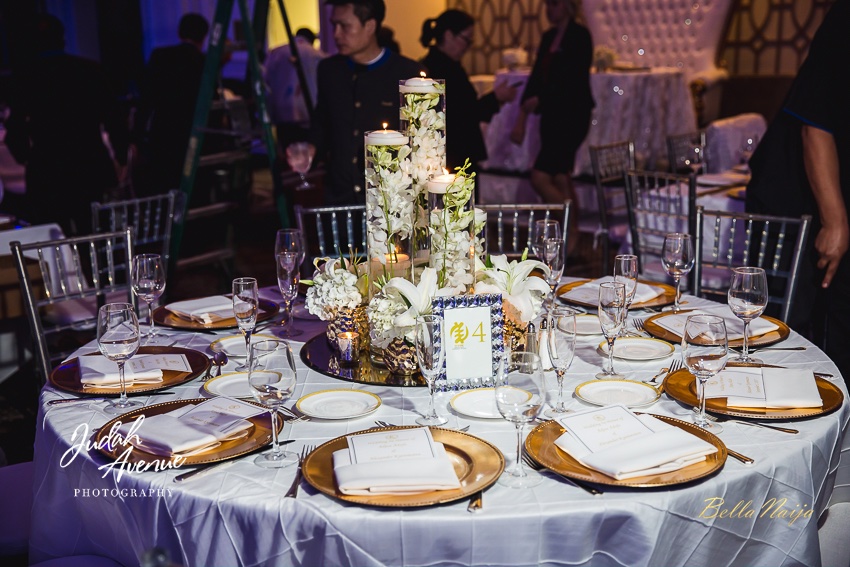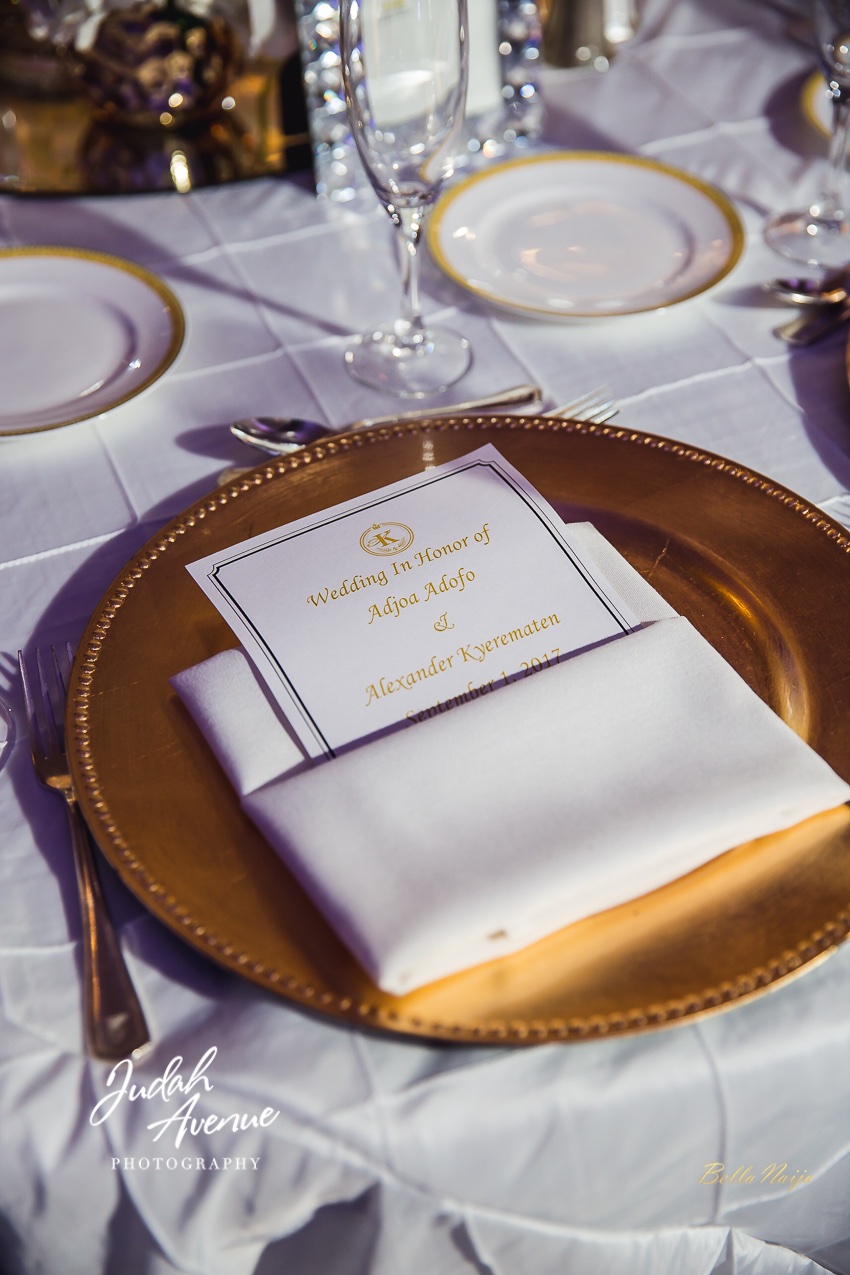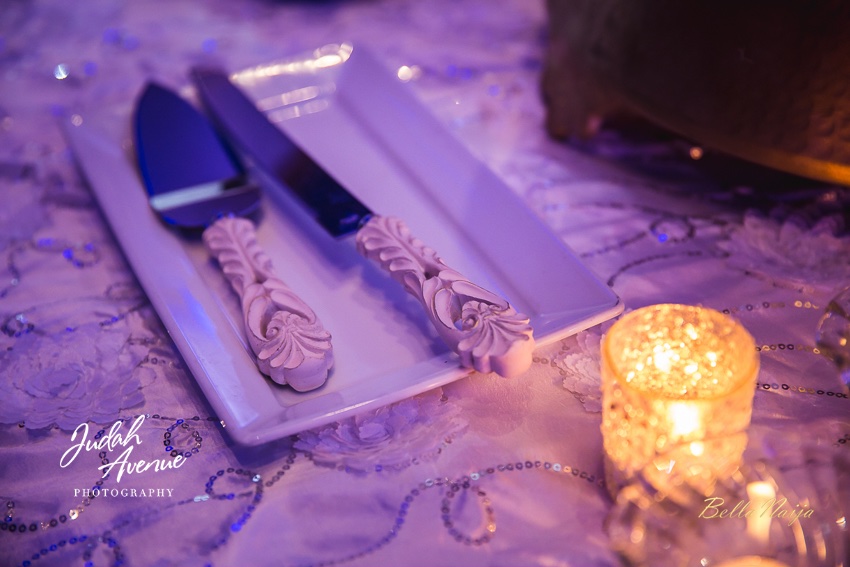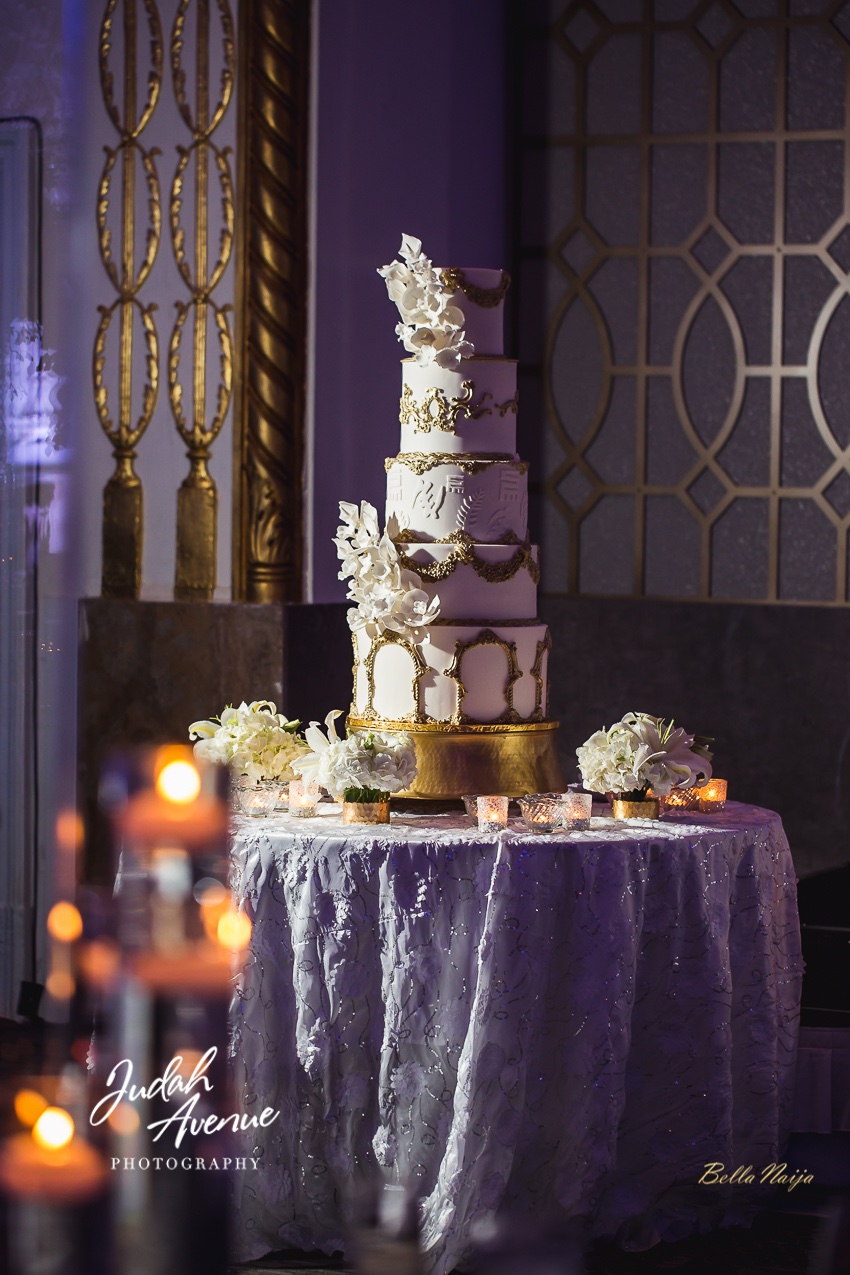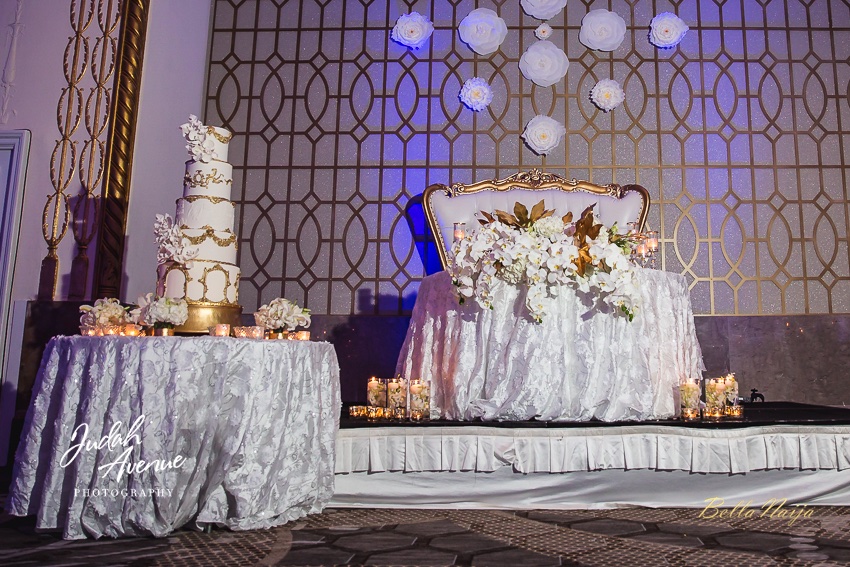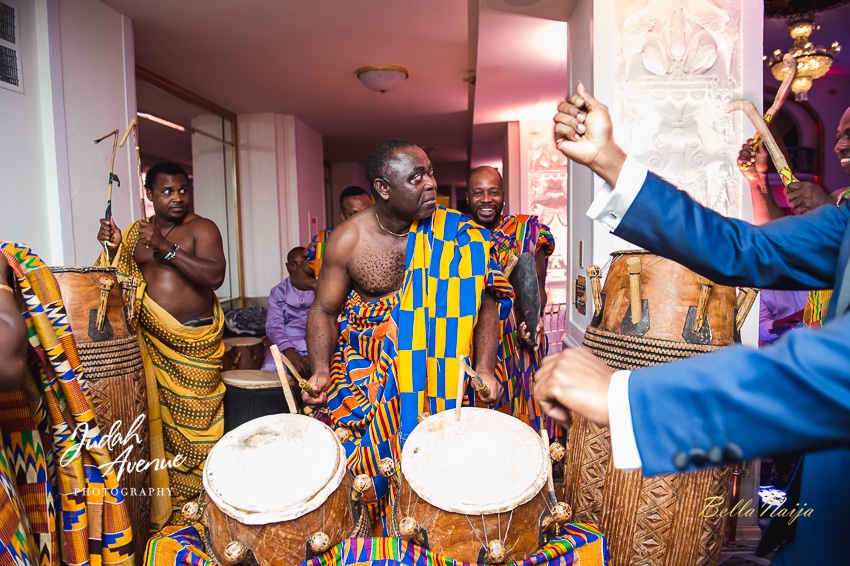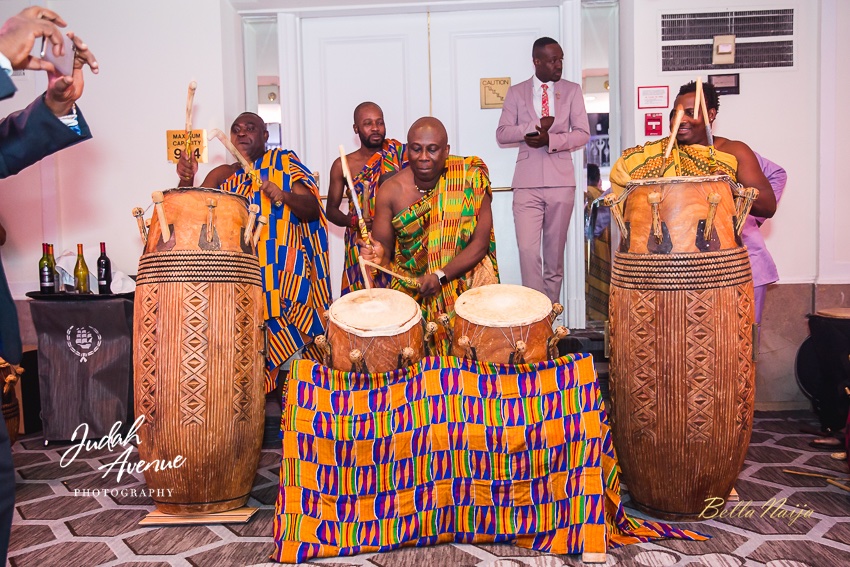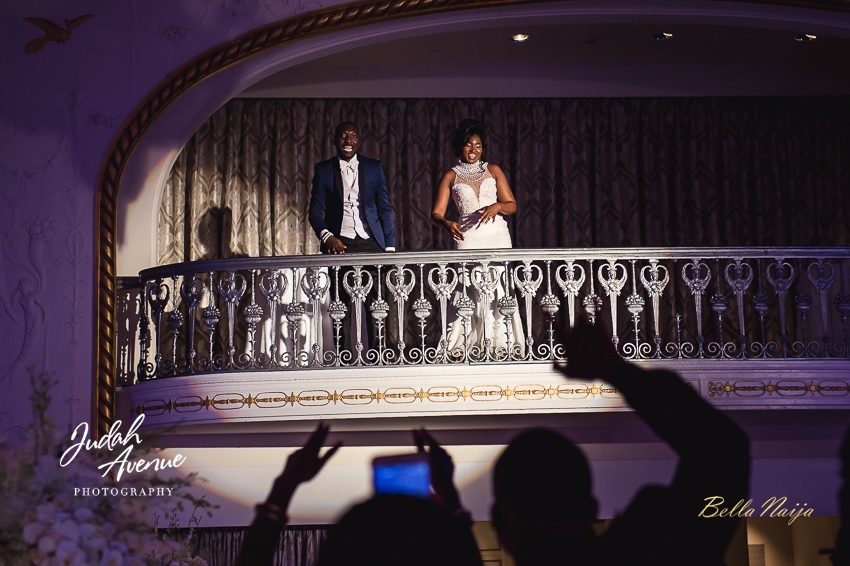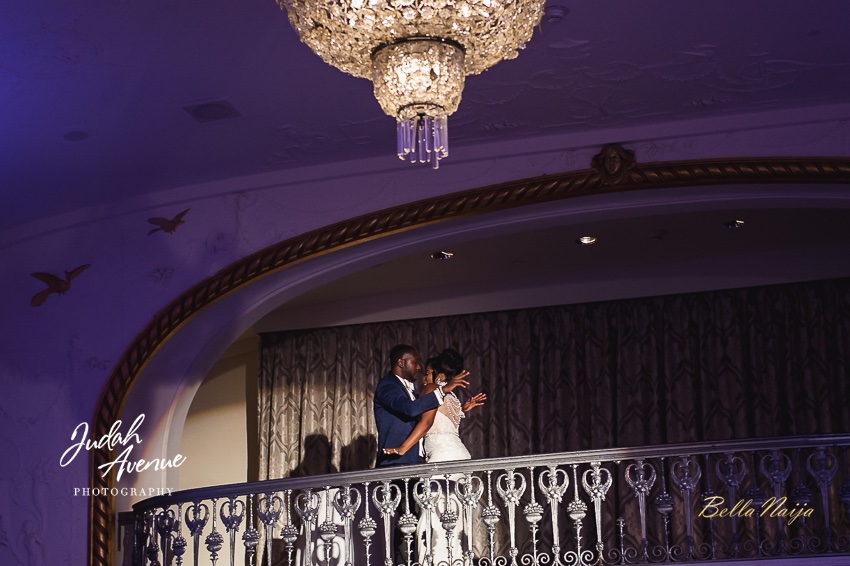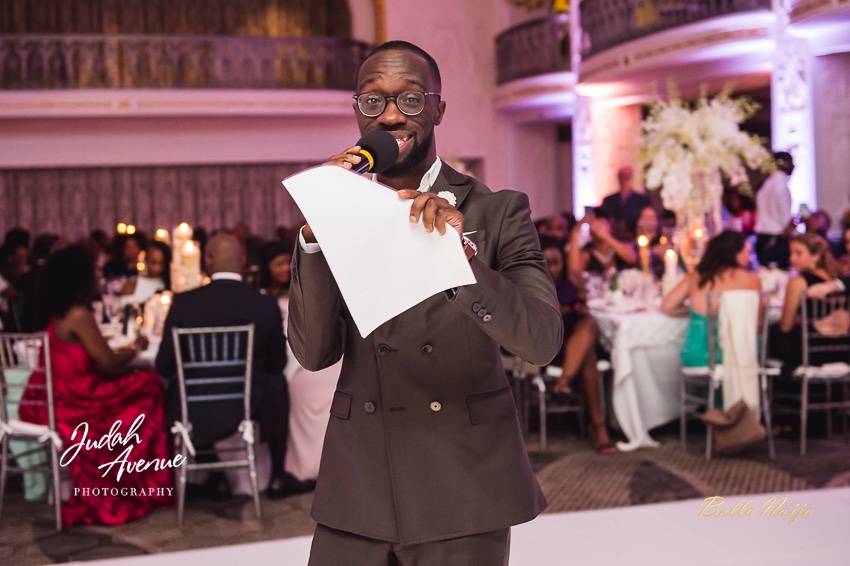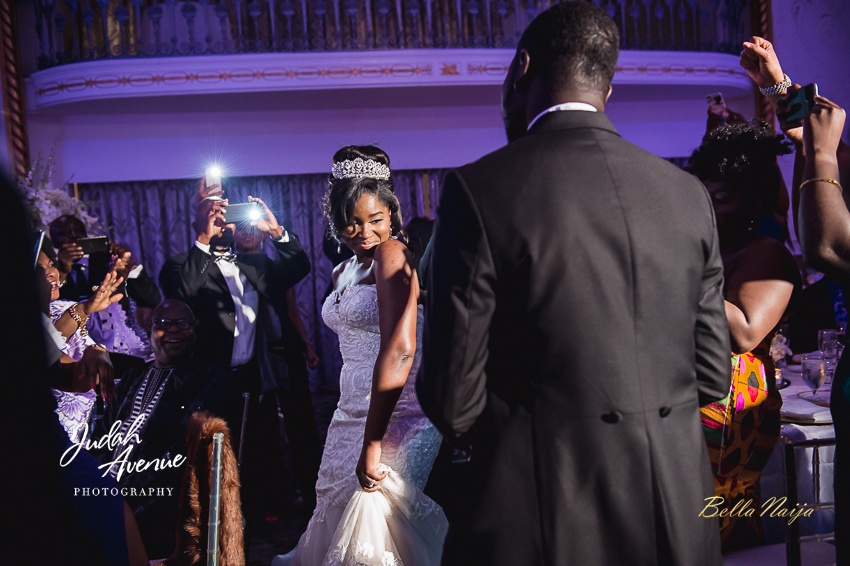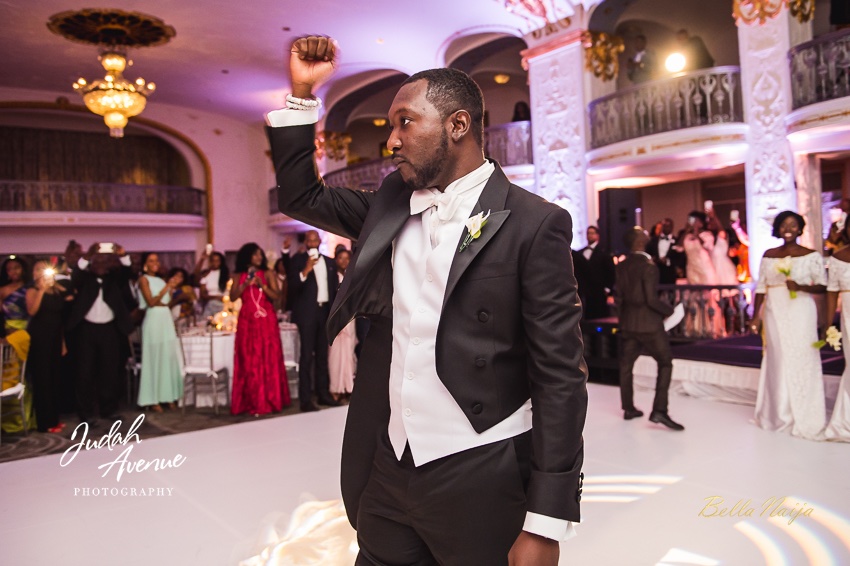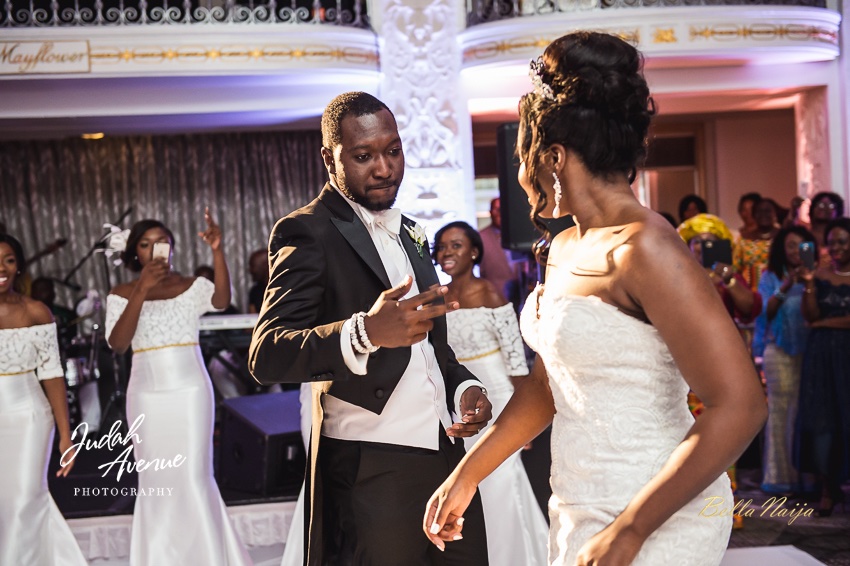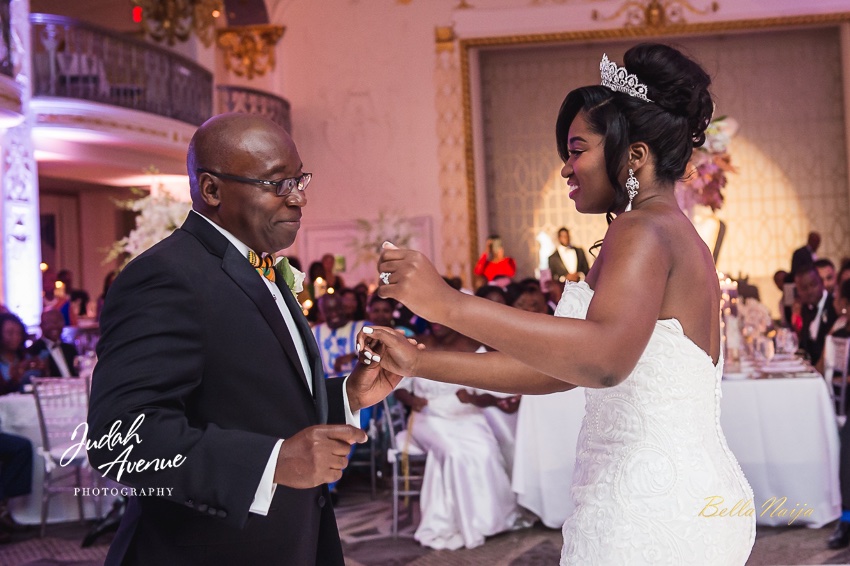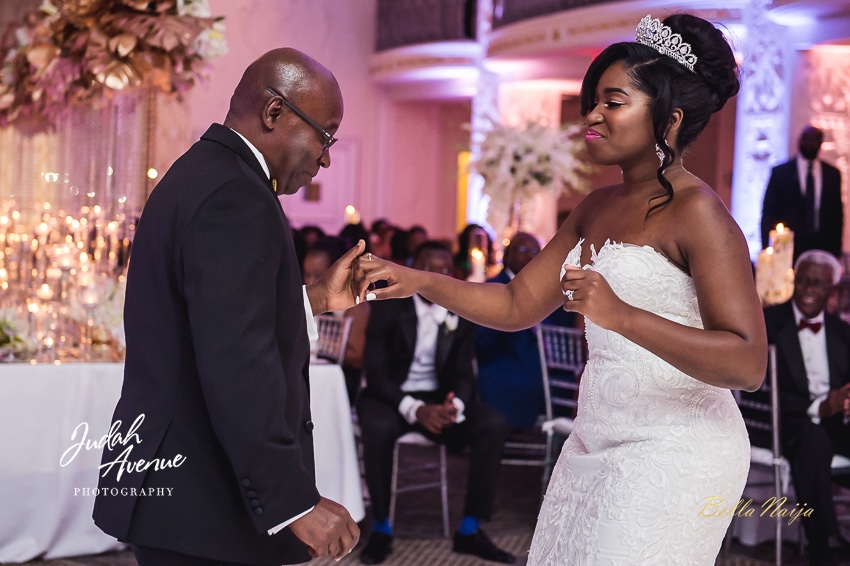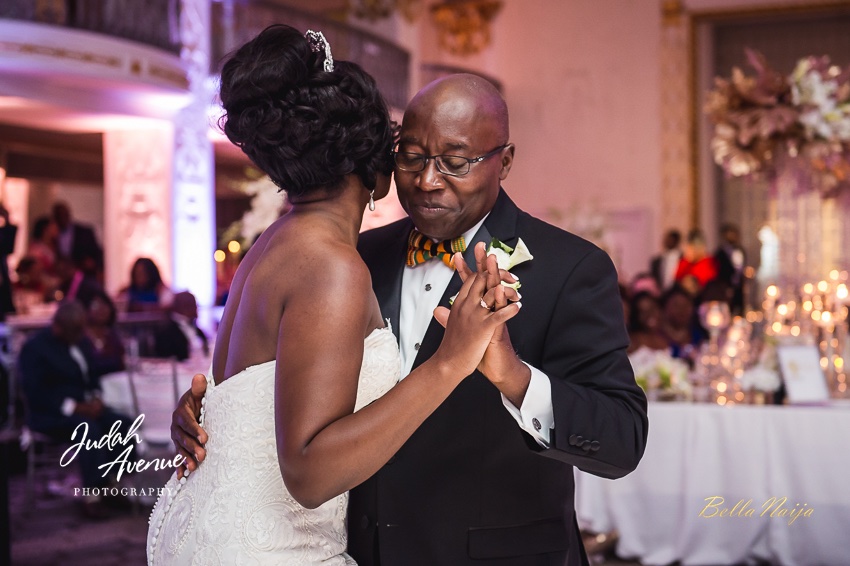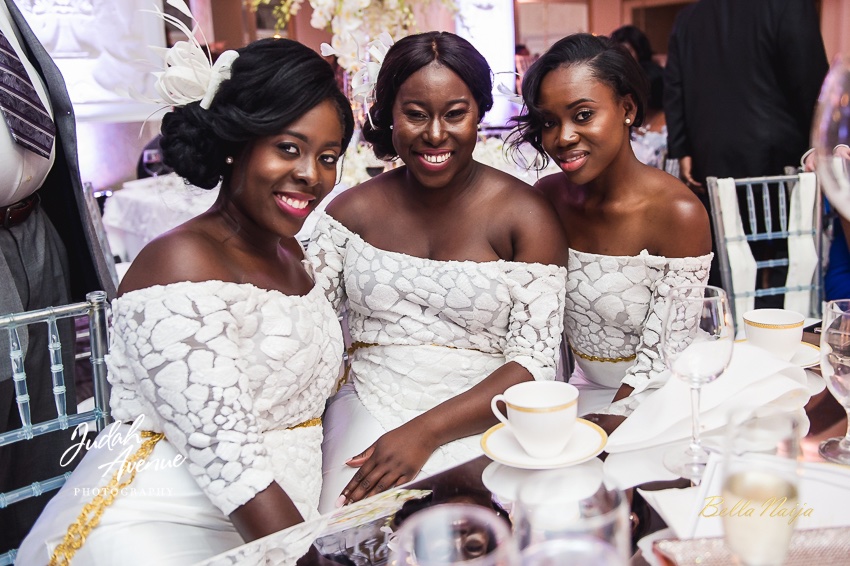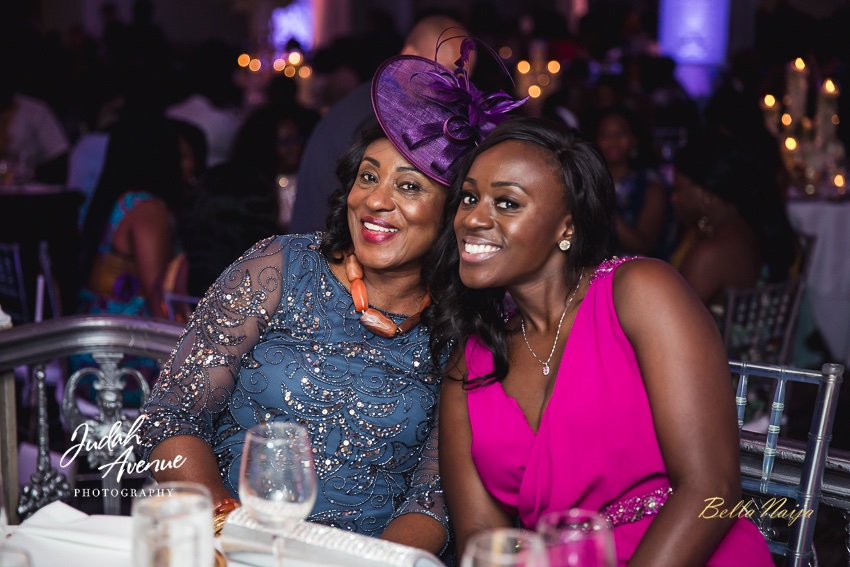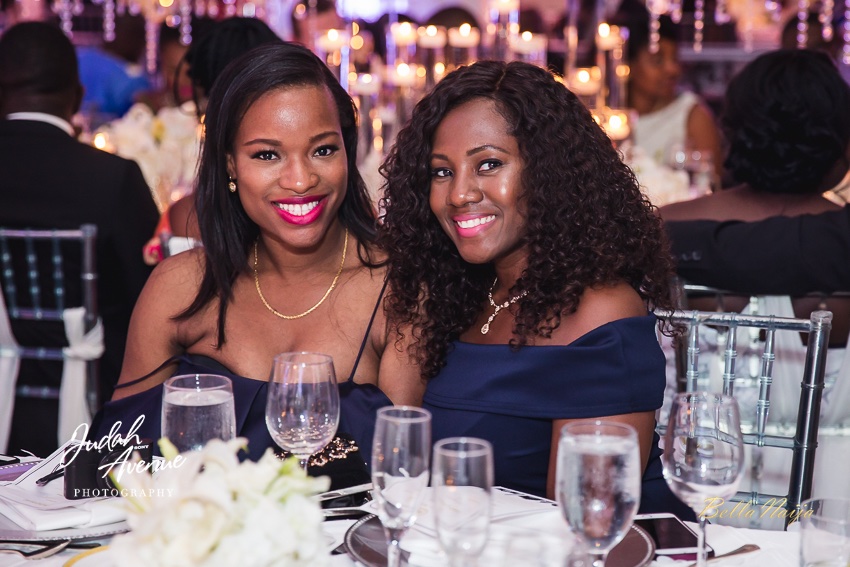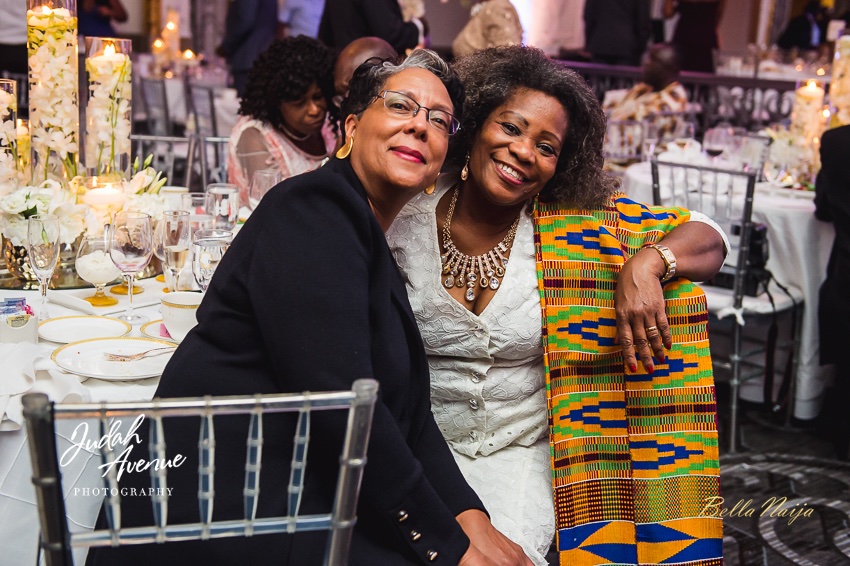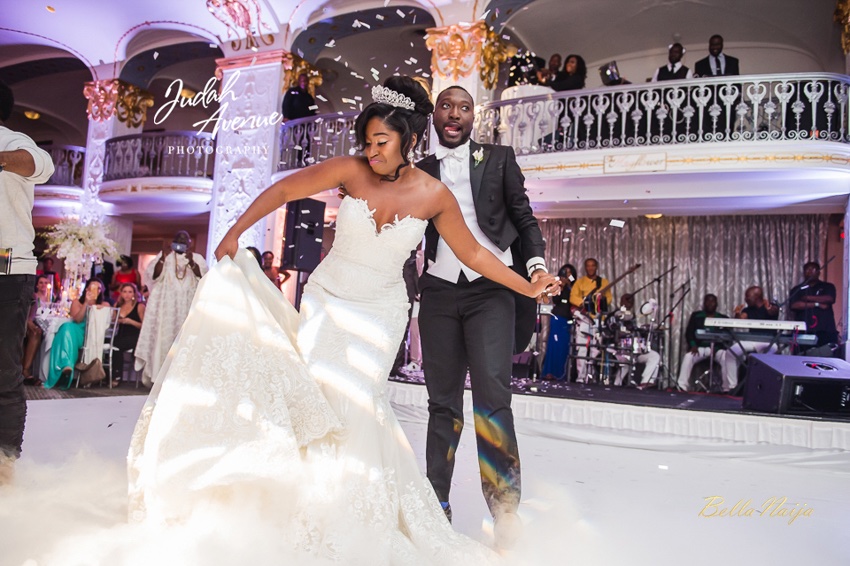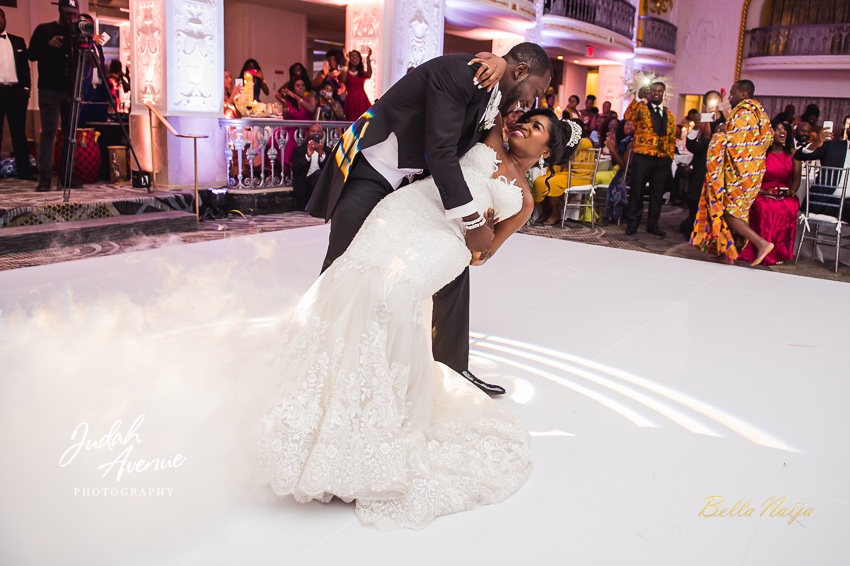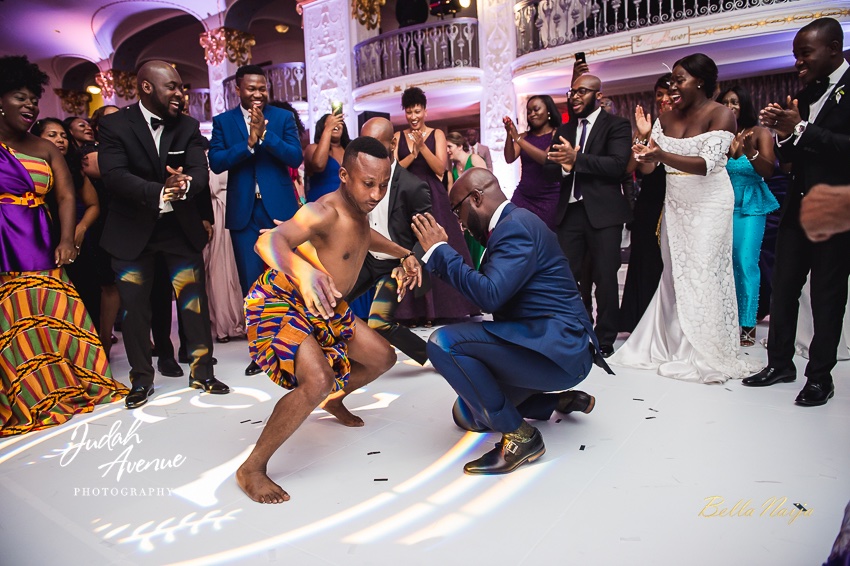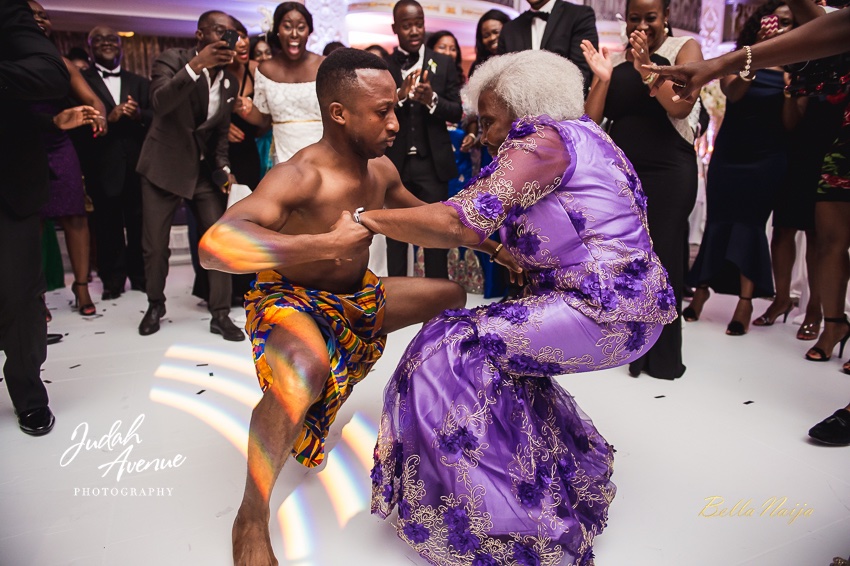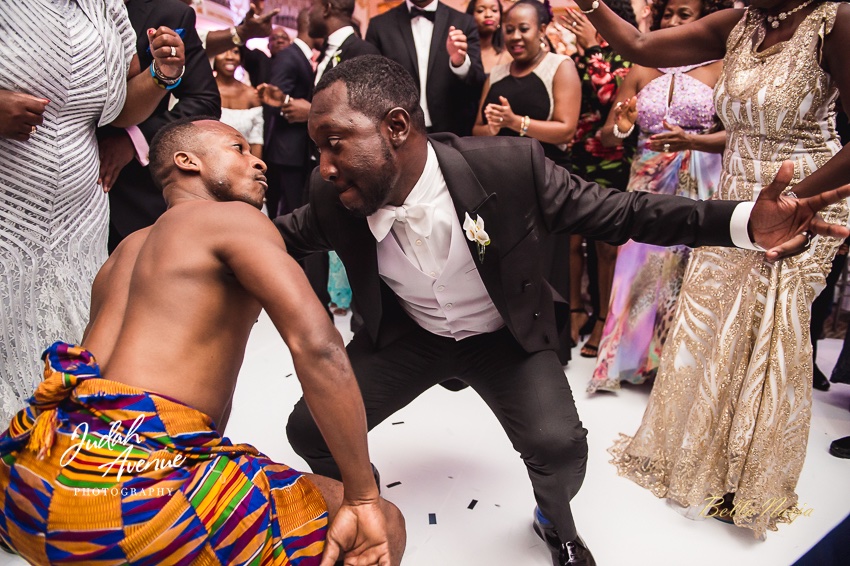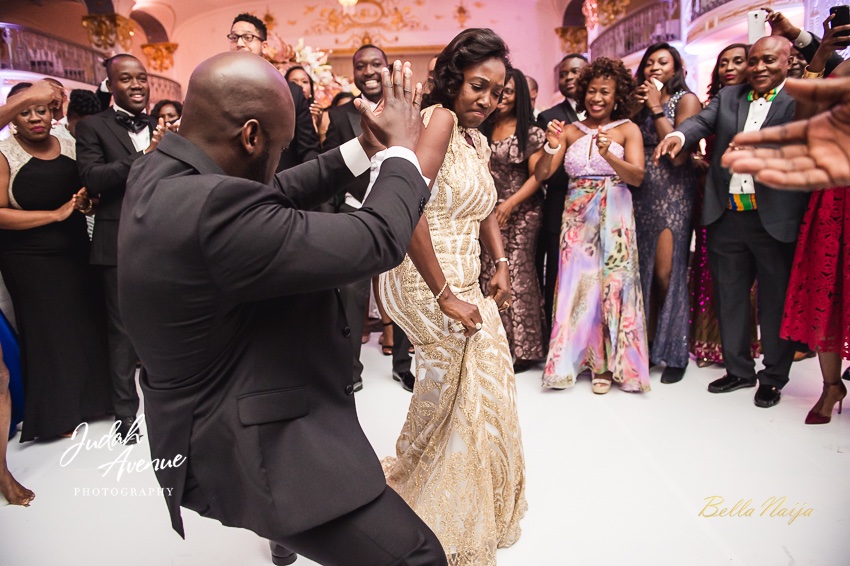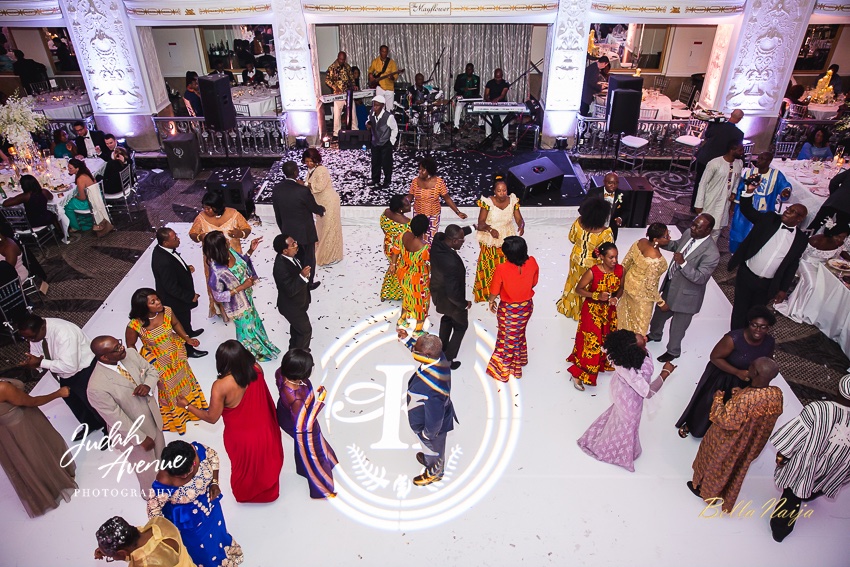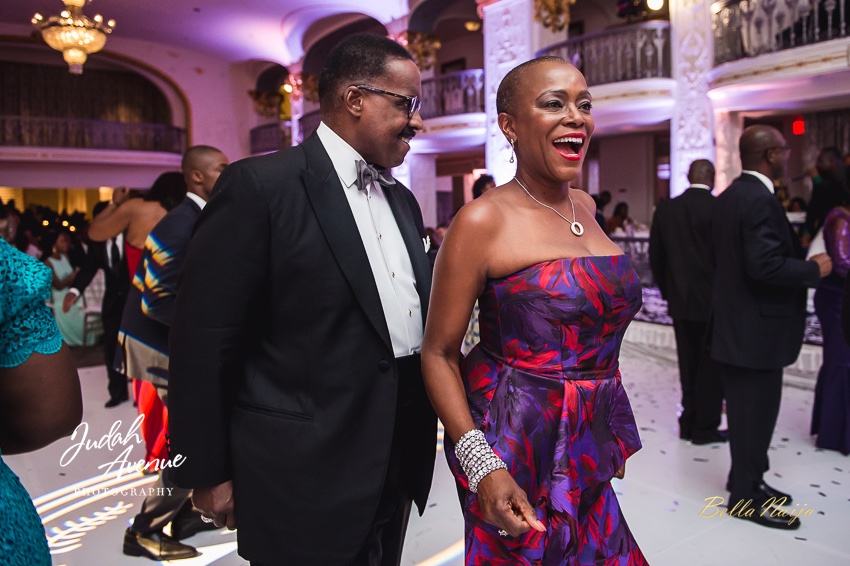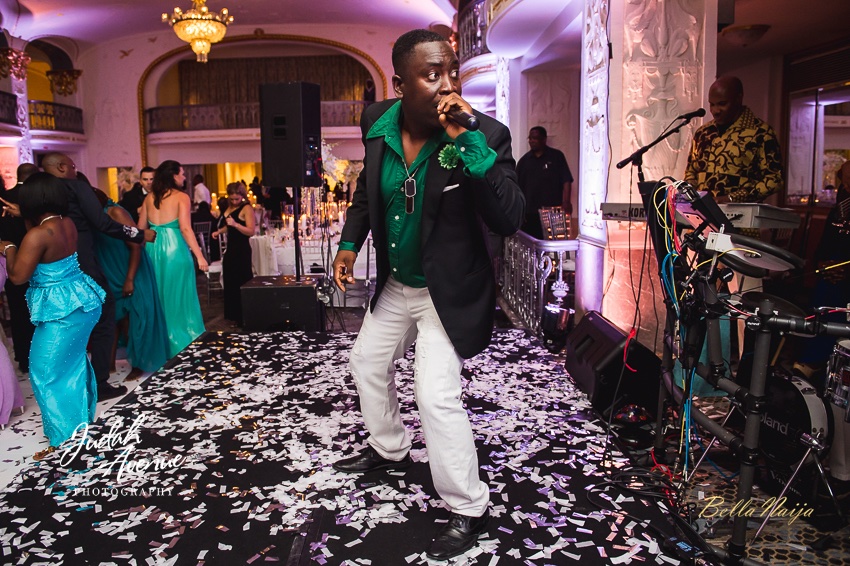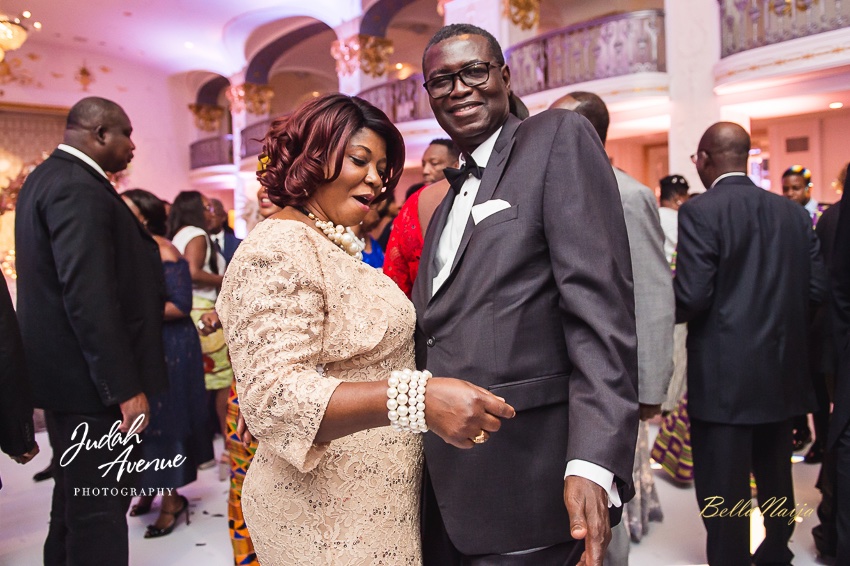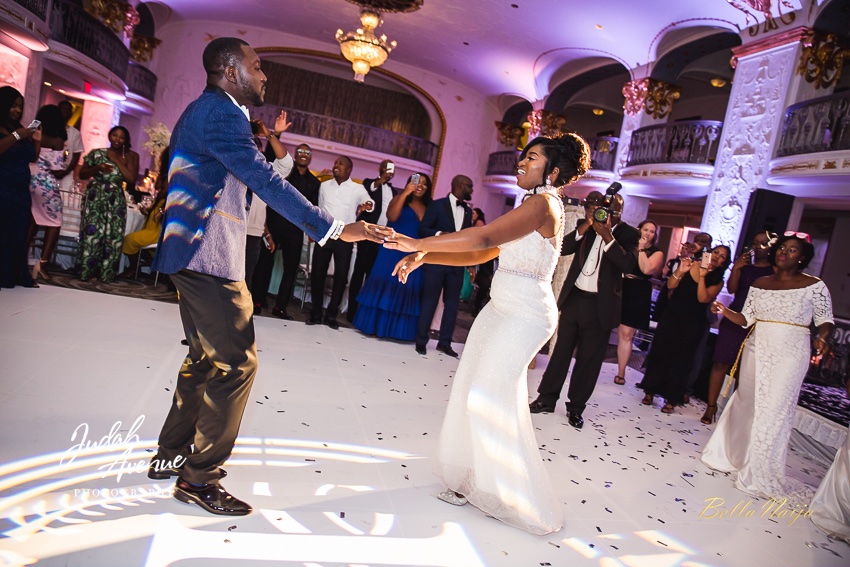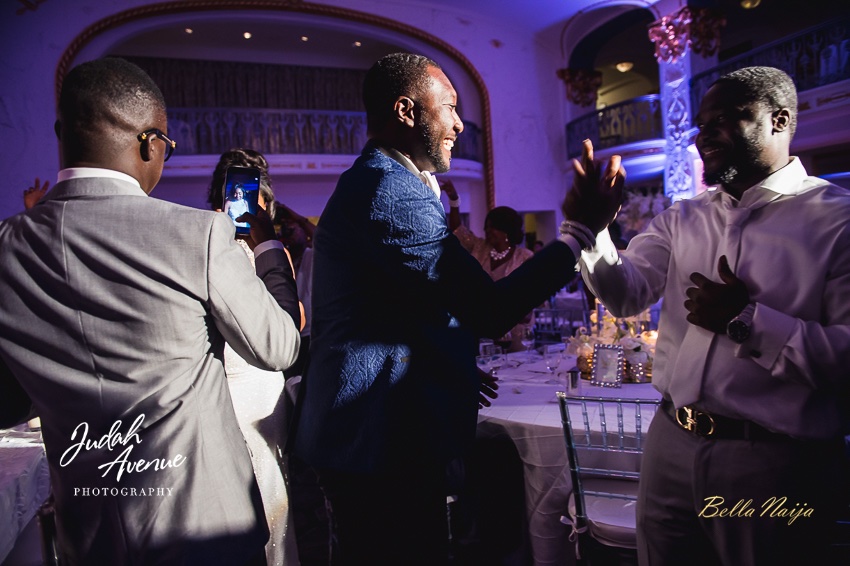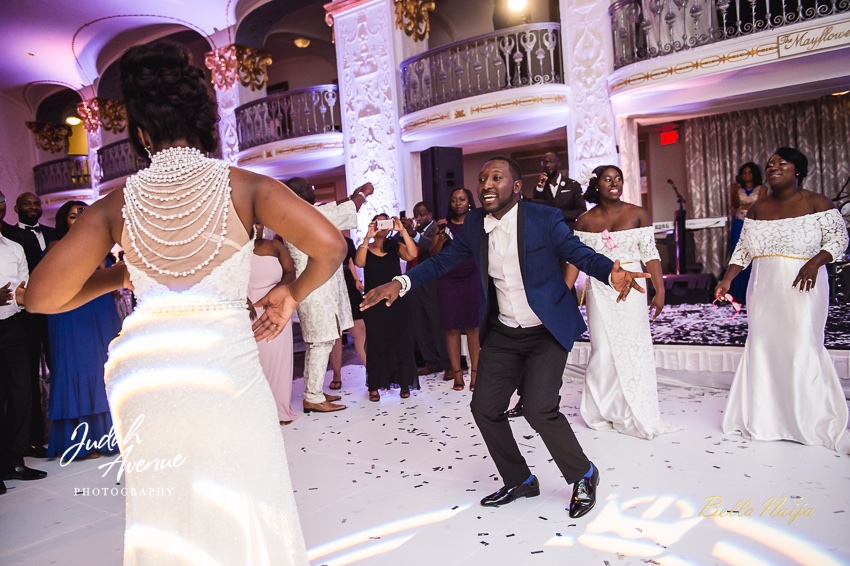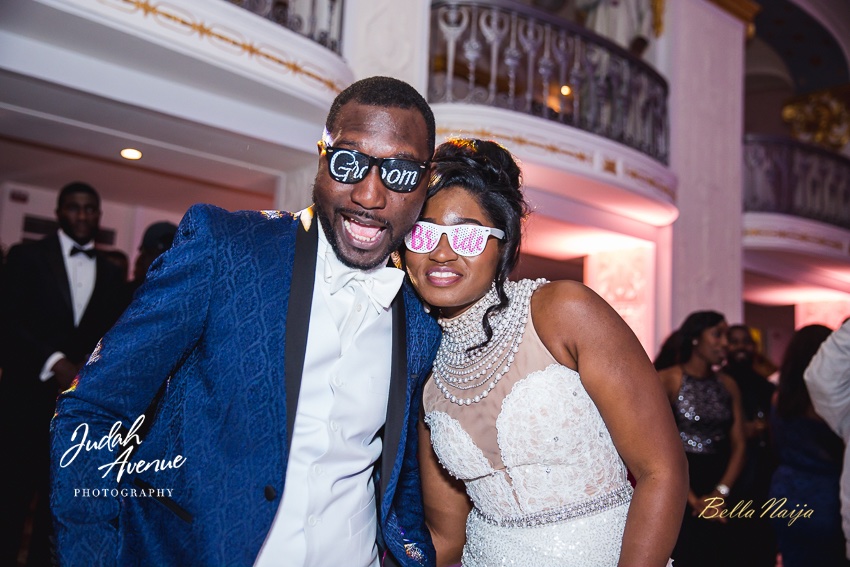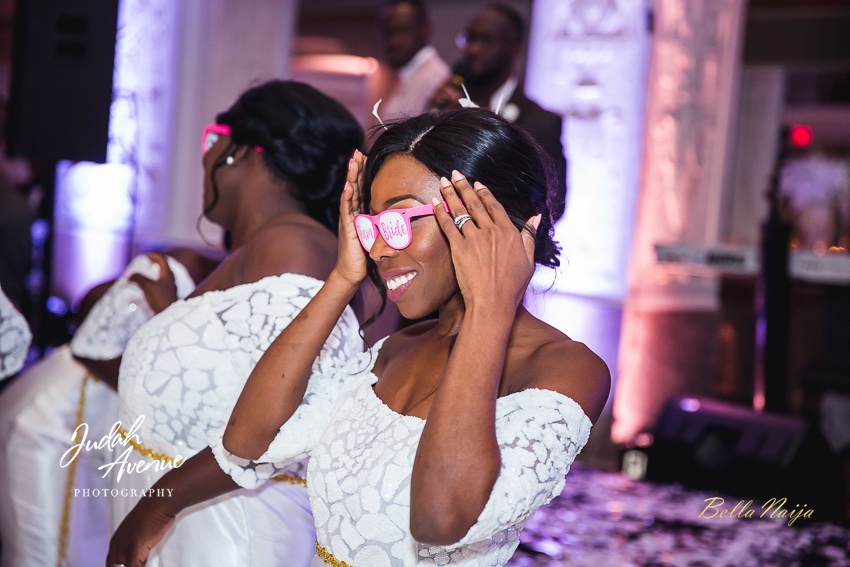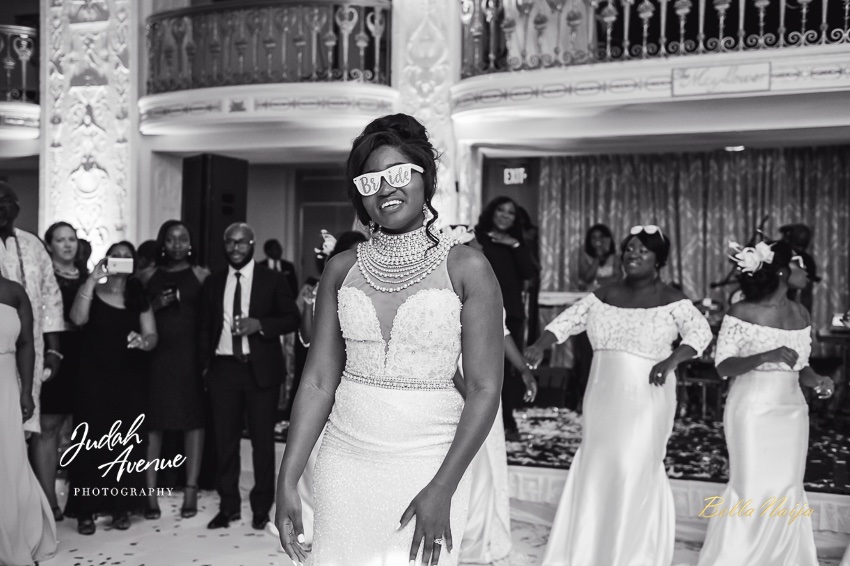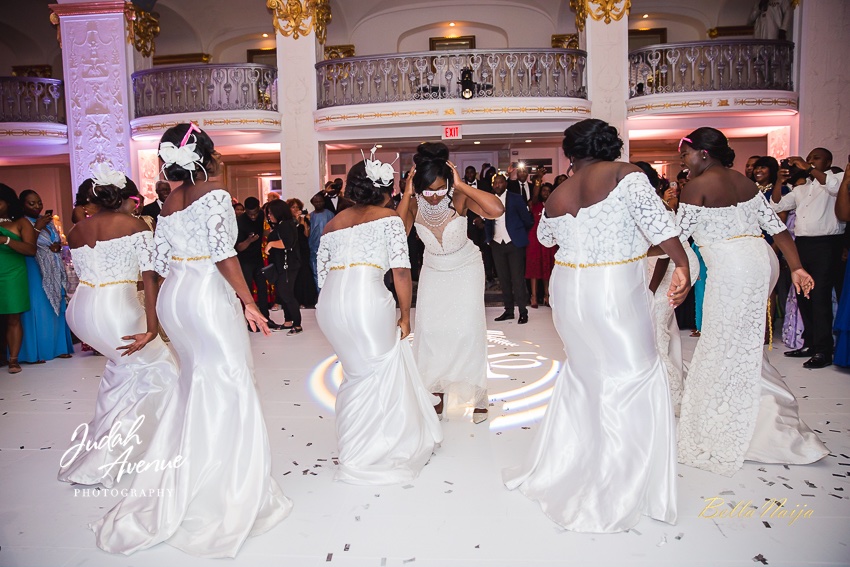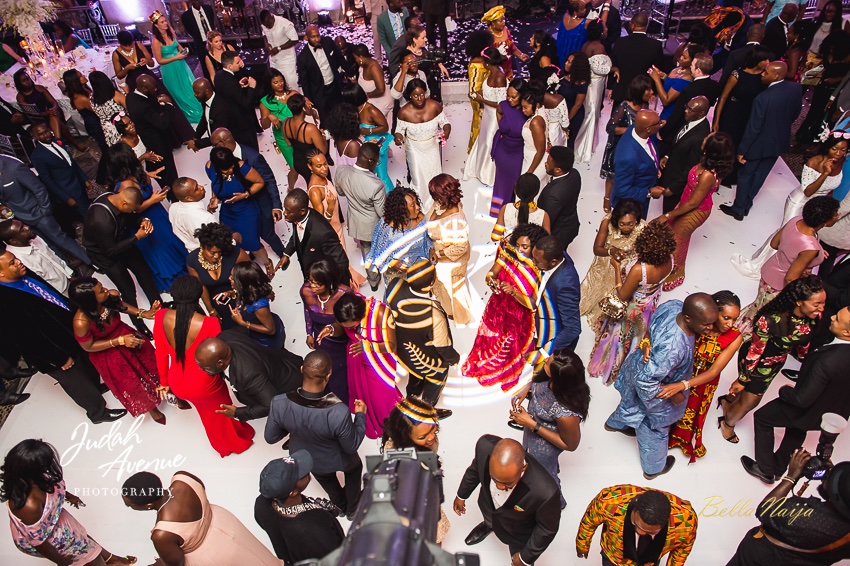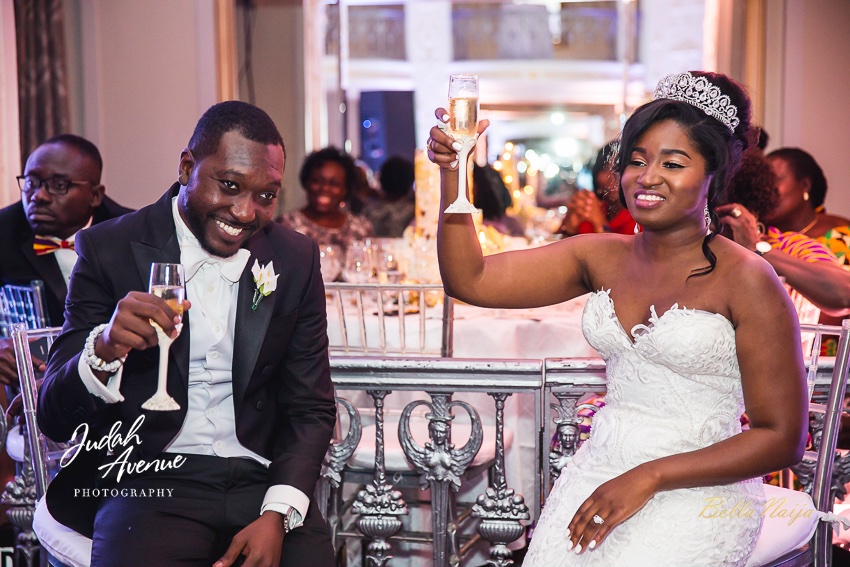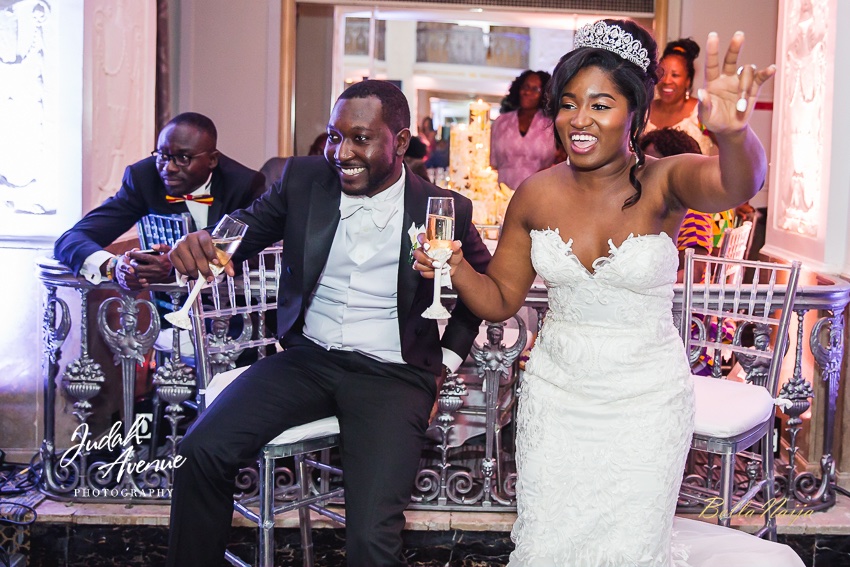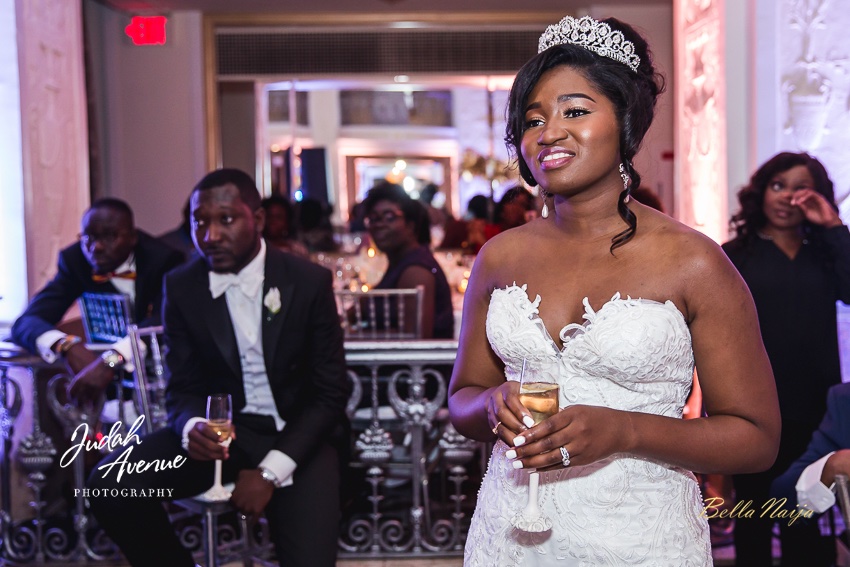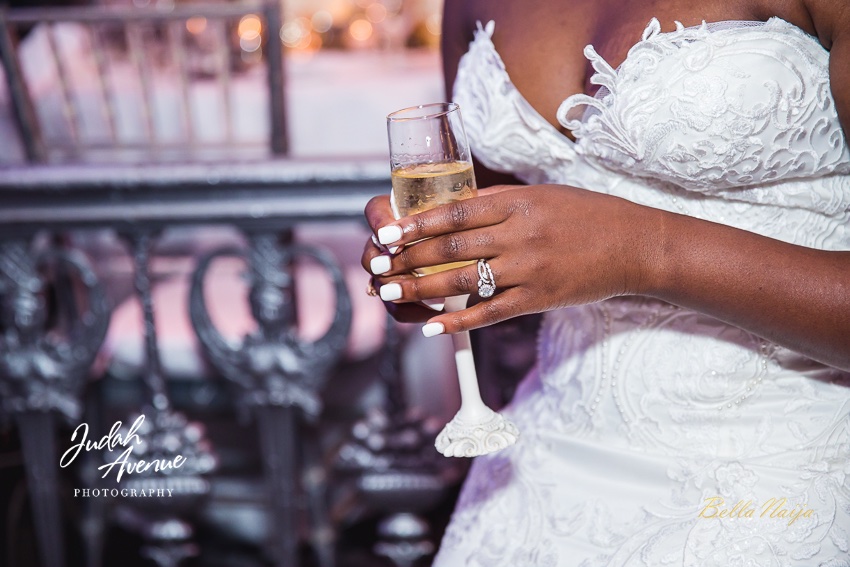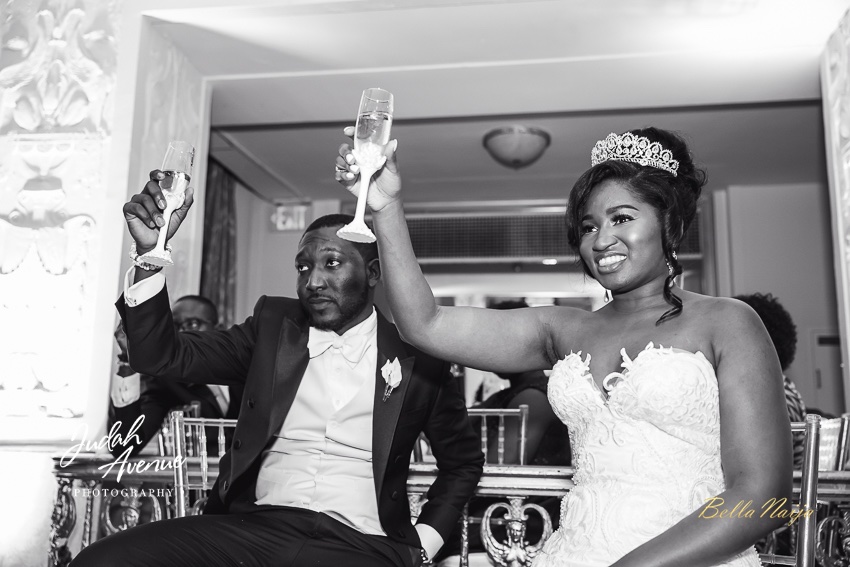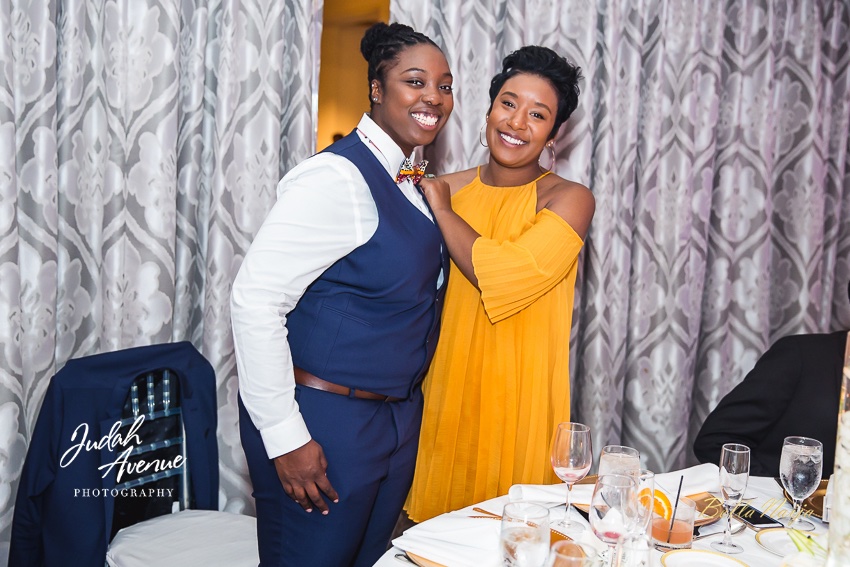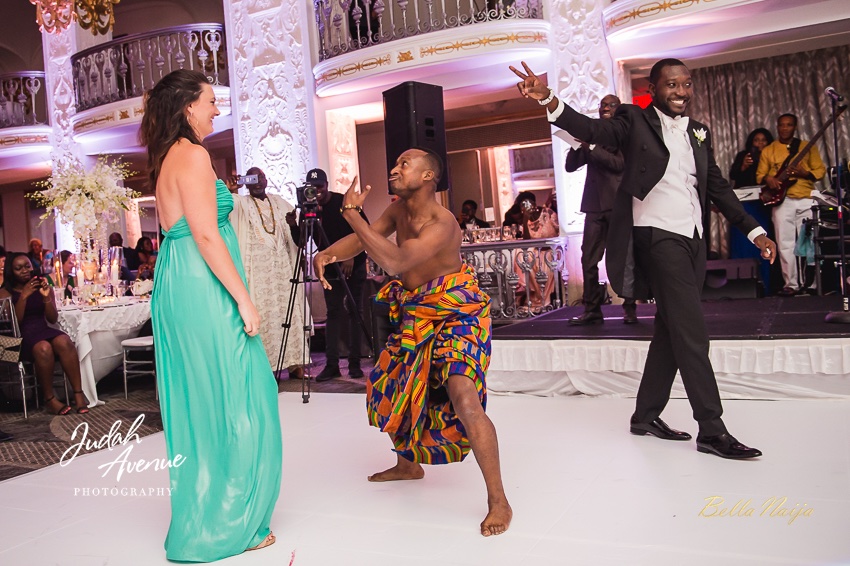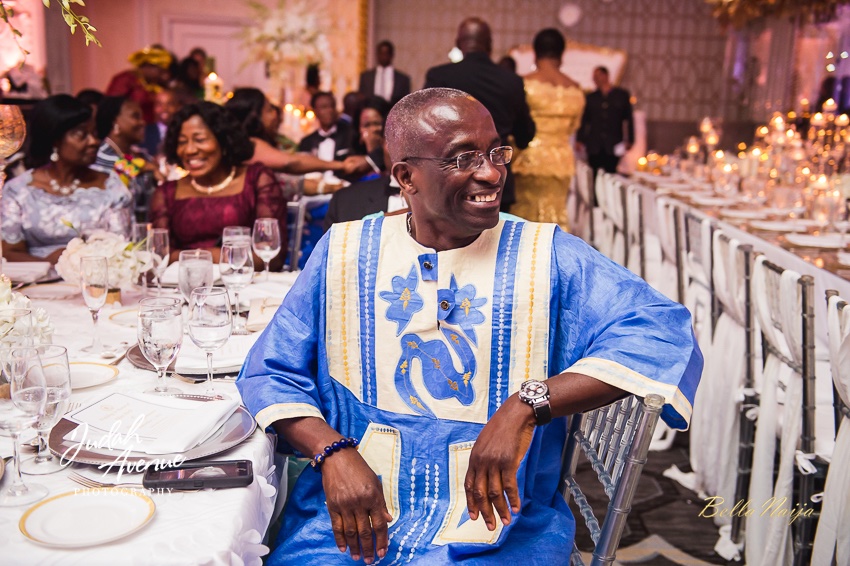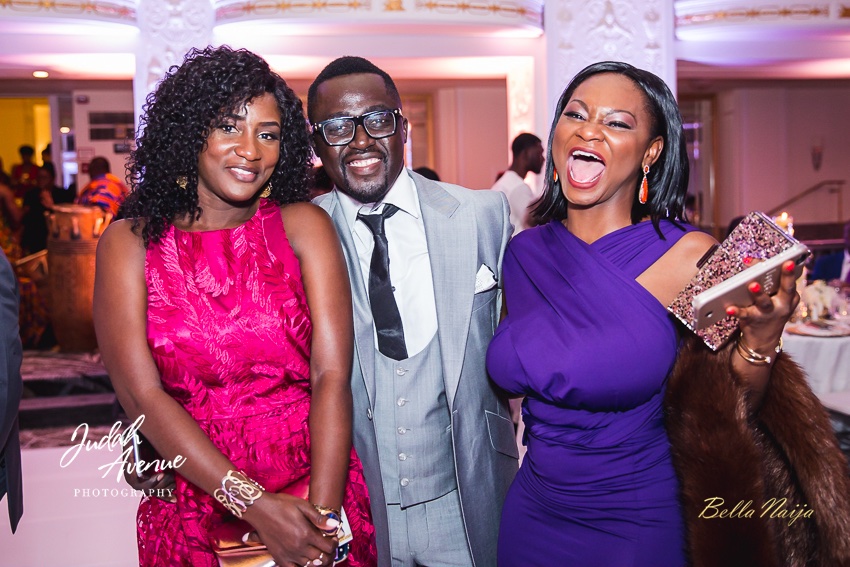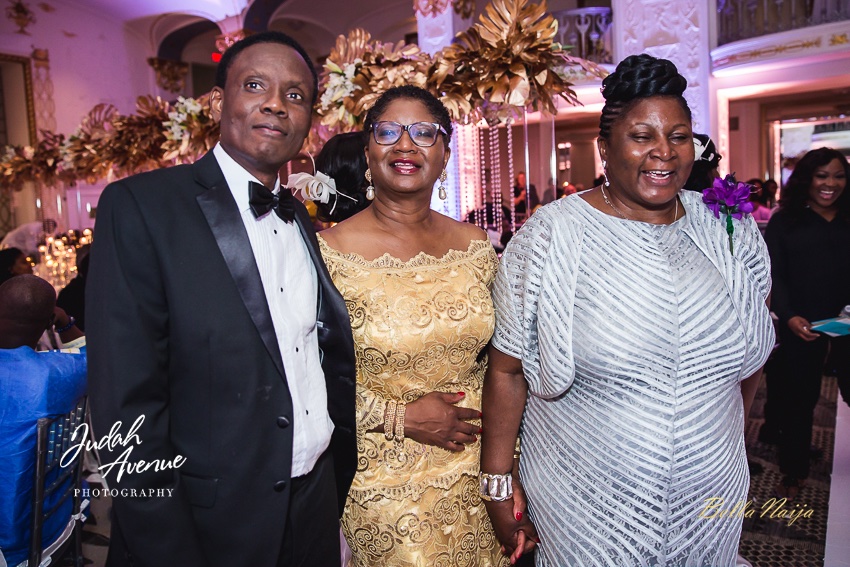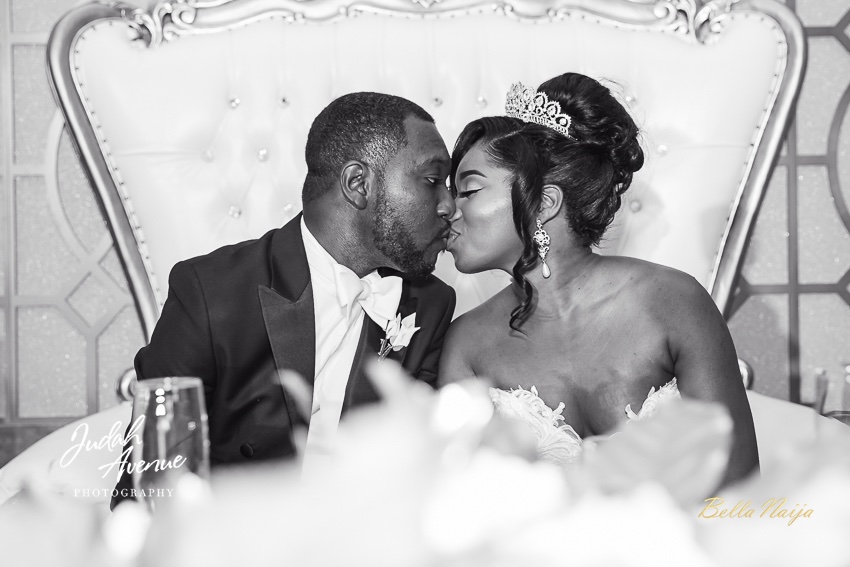 Credits
Photographer: @Judahavenue
Planner: @loladivineevents
Venue: @themayflowerhotel
Doves: @adoveslove
DJ – DJ Elove
Drums: Mr Fallah
Videography: @maxwelljennings