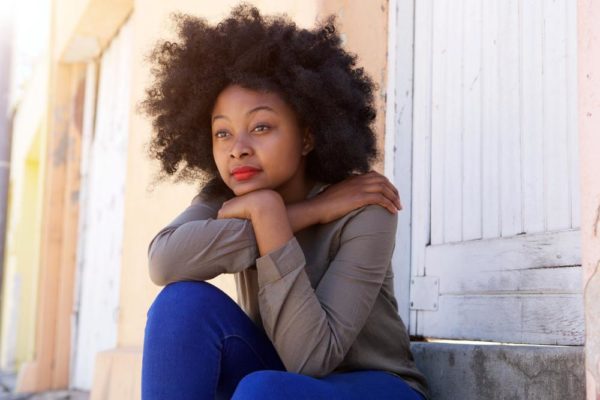 Aunty Bella is our  agony aunt column on BellaNaija. We launched this column in the early days of BN and periodically feature issues sent in by BN readers.
We hope the BN family can offer insightful advice.
***
Hello,
My mum is presently draining the life out of me because she will not stop having business transactions with people who keep getting her into trouble with her clients and with the police.
I, some family members, and some of her friends have been advising her for a very long time but she'll act like she'll change and the next minute she'll do something that will get her into more trouble. When she gets into trouble with the police, I will not rest until she's been bailed.
She's now in so much debt that she couldn't pay our house rent and we were almost thrown out, but thank God for some jobs I did, that made it possible for us to pay the rent. She's so restless and I can't remember the last time she was really happy.
Whenever she goes out and doesn't come home early I get worried about her safety and hope one of her clients hasn't arrested her.
According to a medical test I had in August, I'm prehypertensive because of all this her problems.
Presently she has been detained by the police because one of her clients went there to lay complaints and request for her arrest, but I have decided that I will not go to beg anyone to help stand as guarantor or even be bothered by it because I have had enough of all the trouble she's been putting me through for some years now.
But some people say I should not leave her there or say I don't want to be bothered, because she's my mum, but I can't keep having sleepless nights and stressing myself over someone who doesn't listen to anyone. She doesn't even care about the effect her action or inaction has on other people, especially me. She's not even bothered that it's just the both us. She even got mad at me for not visiting her in prison the last time she was there.
I really don't know what to do, I even thought of running away and renting my own place, when I got the paid for the those jobs I did, instead of paying for the rent, but after people advised me not too and I also thought about it, it didn't seem like the right thing to do.
I know people say that if someone is draining the life out of you either, physically, emotionally or mentally, you should cut them off but what if that person is your parent, what do you do?
Please I need your advice.
Thank you.
Photo Credit: Dreamstime