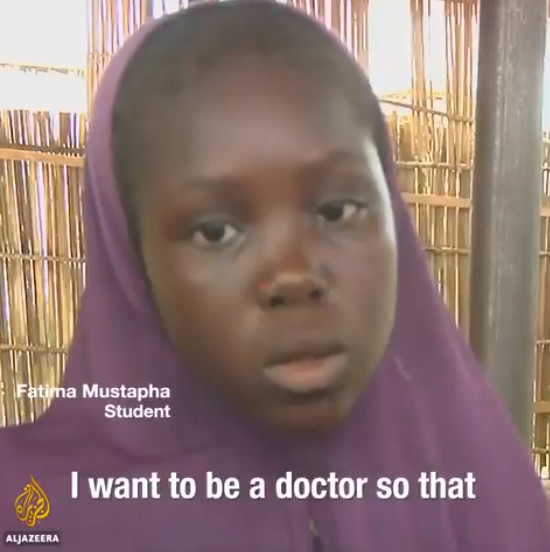 Since 2009, Boko Haram terrorists have killed more than 20,000 persons, including over 2,000 teachers, damaged schools, homes and places of worship.
The group has also been responsible to the kidnap, rape and forced marriage of thousands of female children in the region.
One of the sect's mission is to destroy western education, but despite the damages they have done, these children are not backing down on continuing education.
Amidst fear of returning to school and damaged school buildings, the children are also battling the trauma of sexual abuse, losing loved ones and hunger, but have decided to raise their heads high to ensure they get the best out of life.
10-year old Fatima Mustapha says, "I want to be a doctor so I can help other doctors to help people."
Watch:
"I want to be a doctor … to help people."

This 10-year-old girl won't let Boko Haram stop her from continuing her education. pic.twitter.com/LSb1LENluU

— Al Jazeera English (@AJEnglish) October 5, 2017