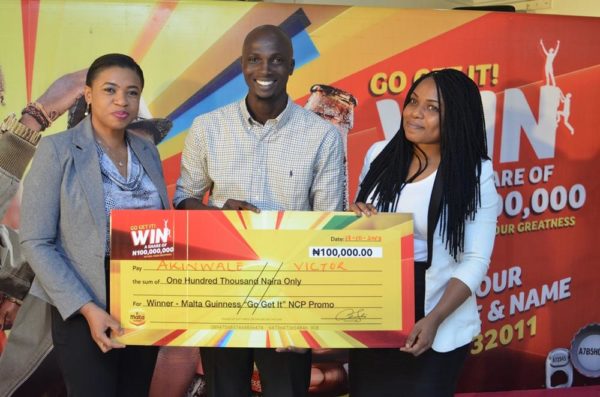 Malta Guinness, the nation's favourite malt drink, is giving consumers the chance to fulfil their dreams and fuel their greatness in the latest Malta Guinness "Go Get It" Consumer Promotion. Since the launch of the "Go Get It" National Consumer Promotion on Tuesday, August 8th, 2017, Malta Guinness has rewarded ten (10) lucky consumers with One Million Naira each and Thirty (30) lucky consumers with One Hundred Thousand Naira each (N100,000). Over 600 Winners of Five Thousand Naira (N5,000) cash prizes have emerged with millions of airtime also won.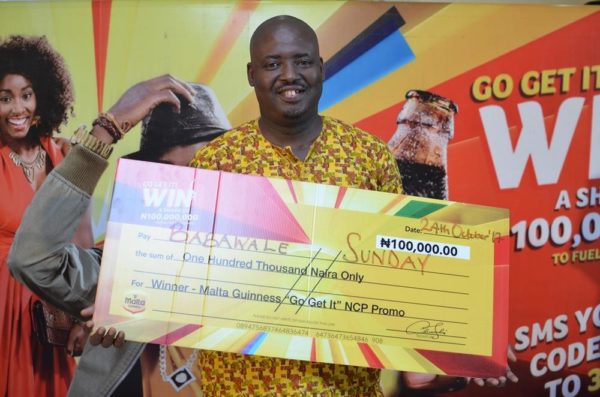 The great taste, natural goodness, energy and vitality of Malta Guinness has been fuelling the greatness of Nigerians since 1990; hence they are calling on loyal consumers to turn the Malta Goodness into Greatness by rewarding them with a share of One Hundred Million Naira (N100,000,000).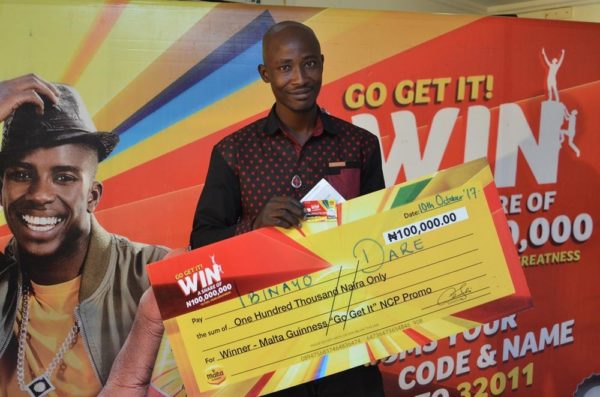 Uwahimhinre Orupke a fashion designer from Benin, one of the lucky winners of One Million Naira, couldn't contain his excitement when he learnt of his win. He said "I entered into the Malta Guinness promo casually and won airtime;  I was shocked when they called me last week that I won One Million Naira."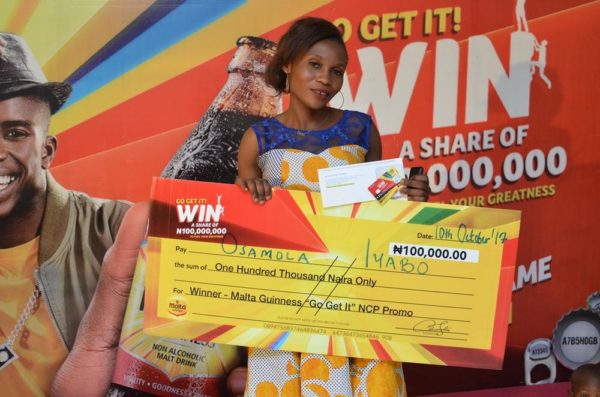 On what he will do with his win, Uwahimhinre Orupke said, "I have been putting a lot of time in my business but the profit has not been significant due to lack of funds for expansion, this money from Malta Guinness would go a long way in helping that expansion and even help me employ more people."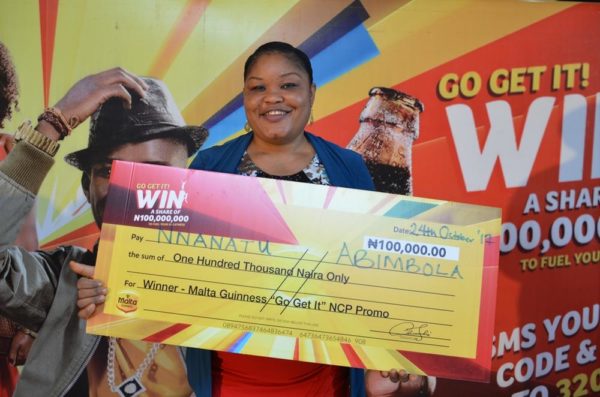 On her part, Ihuoma Chukwuemeka, who won N100,000 naira said she is currently planning for her wedding and her win will help her in doing more at the wedding. "This win has provided resources for me to have a memorable celebration. I am grateful to Malta Guinness for providing this opportunity for me and all their loyal consumers"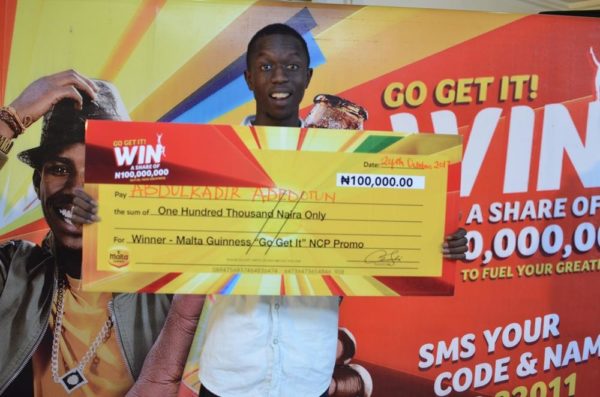 The Go-Get-It promotion is also the first time any beverage brand would be running a National Consumer promotion on its cans alongside the bottle option; for Ifeoma Agu, Brand Manager Malta Guinness and Premium Non-Alcoholic Drinks, this is a testament to the fact that the brand is customer centric. "Our consumers are at the heart of what we do and we always strive to delight them, hence this promotion is also on cans because, we know that a lot of our consumers drink Malta Guinness 'on the go'. The codes on the promo cans can be found under the ring pull. (The ring pull is the ring at the top of the can where you pull to open the can).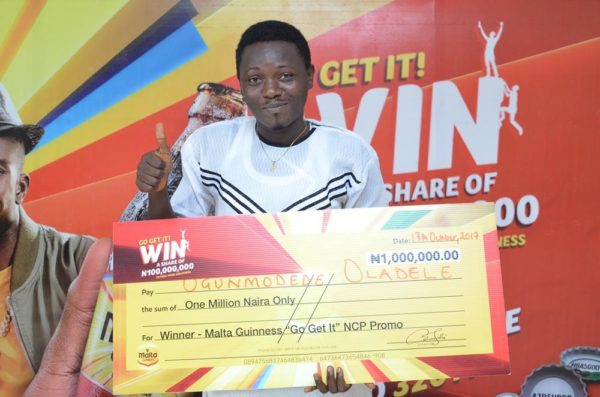 Still speaking on the promotion, Ifeoma Agu confirmed that the Go-Get-It promotion originally billed to end on 6th of November has been extended to Thursday, November 30th, due to popular demand. She said; "The stories we have heard further confirm the greatness that is inherent in us as Nigerians and we are motivated to continue to fuel that greatness by rewarding more winners for an extra three weeks."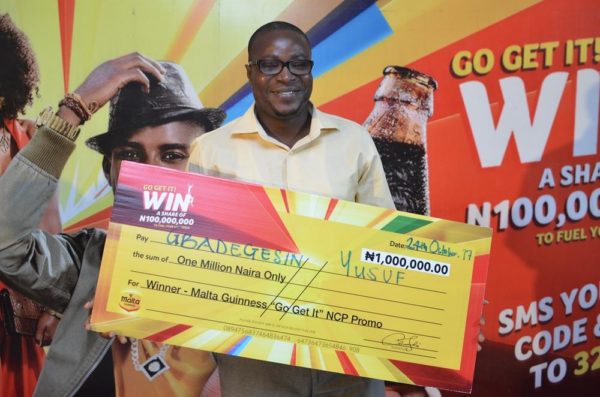 To participate in the promotion, consumers only need to buy a promotional bottle or can of their favourite Malta Guinness Classic, open the crown cork or can ring pull to reveal a code; SMS the code with your name to 32011 e.g: SMS T8R7KYU7 MARY to 32011.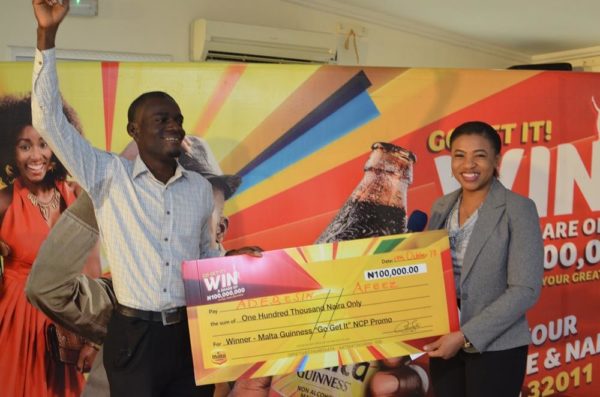 Weekly draws to select the lucky winners of N1Million and N100, 000 hold every Tuesdays by 12 noon and consumers can watch the live streams on the Malta Guinness Pages on Facebook, Twitter and Instagram.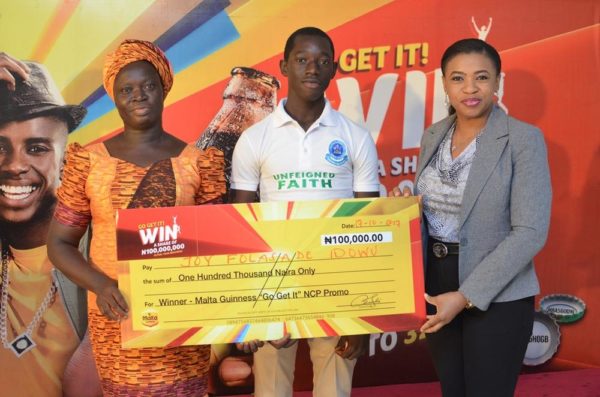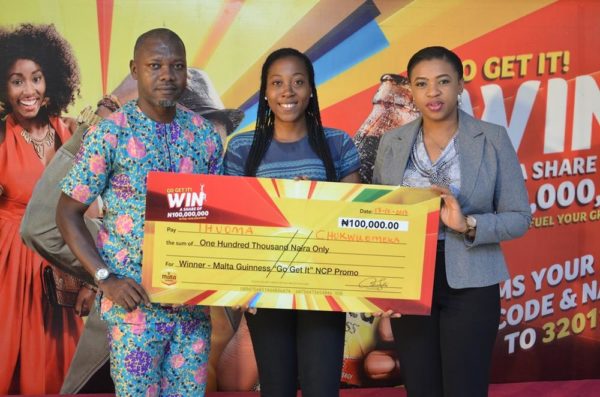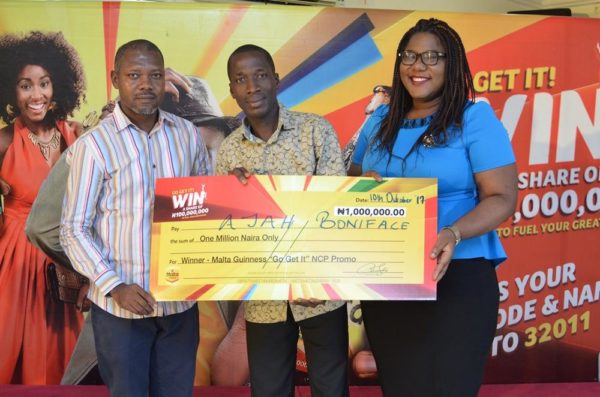 Follow us on Twitter, Instagram, and Facebook for more details.
———————————————————————————————————-Sponsored Content