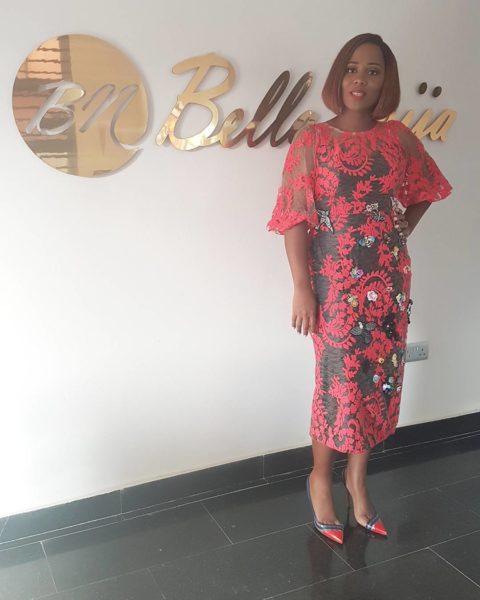 Hello BNers,
I cannot believe it is the final day of October 2017.
I have been meaning to share a message as so much has happened, but I was waiting for the "right" time.
Is there ever really a perfect time? I don't think so.
There will be a post detailing updates on BellaNaija, our plans, projects, team, areas of improvement and everything else. (Hint: The new BN is in development, www.bellanaijastyle.com is LIVE and lots more)
Today, this is about something different.
While content such as weddings, fashion, events or interesting stories may get a significant portion of the shine, a huge part of the BellaNaija story is our commitment to the community around us.
From BN Community Centre to #BNDoGood and our long-standing partnerships programme which consistently supports a wide variety of non-profits and social impact driven organizations including LEAP Africa, Slum2School, Django Girls, Junior Achievement Nigeria and a long list of others.
Also worth noting is our successful collaboration with the United Nations Office of the High Commissioner for Human Rights on the #WomensRightsAreHumanRights campaign across all our platforms in March 2017.
We do not take the privilege that we have for granted, that's what propels us to continue to give back and we are grateful to you for all the support.
On a personal level, I am speaking up for girls' education via ONE.org's #GirlsCount campaign.
Globally 130 millions girls are out of school, with over 50 million of them in Africa. ONE launched a report on October 11 (International Day of the Girl Child), which highlighted the toughest countries for a girl to get an education and the huge barriers girls face to getting the education they deserve, especially in Africa. Sadly, the issue of girls education is predominantly faced in Northern Nigeria.
My mum was born and raised in Kaduna so this hits really close to home.
Over 50 million girls are out of school in Africa – that's over 51 million potential engineers, entrepreneurs and politicians whose leadership the world is missing out on. It's a continental crisis that perpetuates poverty. This definitely needs to change and you can too can get involved by showing your support by posting a video or a picture encouraging our leaders to invest in girls education by going to girlscount.one.org
I am in Chicago right now for the first-ever Obama Foundation Summit as I have been invited as a civic leader making a difference around the world.
Today, Barack Obama will be speaking during the opening session themed "The Fierce Urgency of Now".
Later today, Prince Harry will sit down for a conversation on ways that youth can be the drivers of community engagement and development.
Tonight, I will be a host during the Community Supper which takes place at the Museum of Science & Industry – one of the largest science centers in the Western Hemisphere.
I am looking forward to meeting everyone.
A major highlight tomorrow will be the on-stage conversation with Michelle Obama. She will discuss her sources of inspiration and what it takes to live a life of public service.
So now, my lowkey self has been challenged to do what our BN team does each time they explore new cities and destinations, I will be sharing updates on my experience on www.bellanaija.com | @bellanaijaonline and also on my personal Instagram page @uchepedro
Love & Light
xo
Uche