#MusicallywithMichael: Olamide, Phyno, ClassiQ & My Top 5 Indigenous Hip Hop Acts
Hey guys! I'm very excited to officially start my weekly music column "Musically with Michael" which will be coming up every Friday. I'll be discussing anything and everything about music. I can't wait to catch up with you in the comment section every week.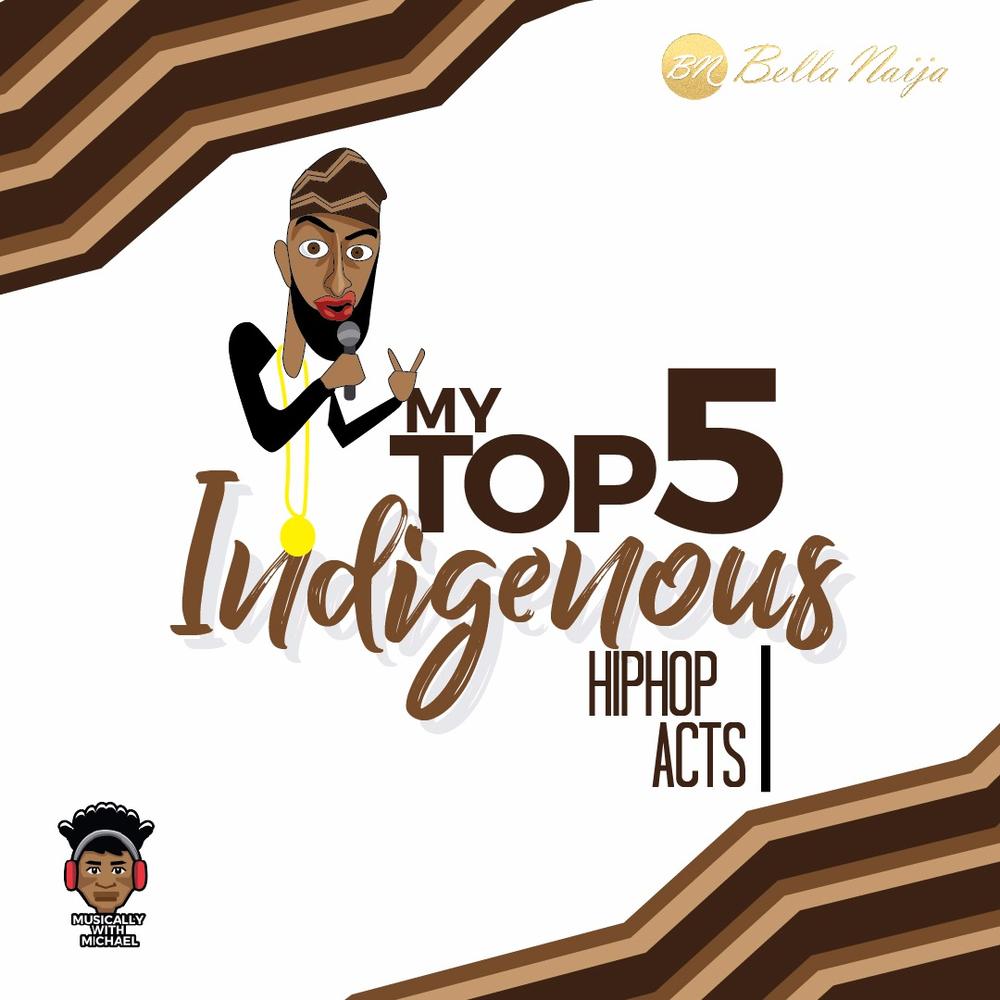 Across all continents and countries, we all have our different cultures which is basically the best means of getting your message understood by your audience. The hip hop culture which we got from the west would in fact only appeal to an elite few. However, the introduction of indigenous language into hip hop brought the culture to a whole new and larger demographic. To be honest, there's just so much "wanna gonna" an African can hear before he begins to lose interest. The South Americans bring the latin feel into theirs. The British also have their grime rap. It's just right that we introduce our own indigenous feel into hip hop.
In Nigeria, the indigenous hip hop culture has evolved so much since its introduction and so many upcoming acts now see it as the way to go. From the days of Big Lo and 2 Shotz repping the east, to Tony Tetuila, Azadus & Lord of Ajasa from the west and Zaaki Azzay doing it for the north, we have definitely come a long way. Now we have so many hip hop acts making it happen for their respective tribes and cultures, and more importantly collaborating with each other to signify "One Nigeria". This is why my favorite indigenous track till date is "Wazobia", a collaboration of Morell, Phyno & Reminisce. You can check it out on our Playlist of the week "Indigenous Hip Hop Selection".
In no particular order, my current favorite 5 indigenous acts include:
Olamide
Arguably one of the best the west has to offer, Olamide came at a time when the country was reeling from the loss of Da Grin (God rest his soul). Under the protégé of ID Cabasa and management of Toni Payne, Olamide grew to be a formidable force in the industry since setting up his own label YBNL and helping other acts grow. My favorite thing about him other than his street cred is when he starts to rap in Ijebu language. Man! He does take it to another level.
Phyno
The most successful transition from producer to artist has to be Phyno. The undoubted king of the east when it comes to hip hop. He has a way of relating with his people via his songs and that is the most required of a real hip hop act. And his collaborations with Olamide? Straight fire!
Reminisce
As much love as I got for Olamide, I still have to argue Reminisce being the better act in terms of lyrical content. Reminisce started off rapping in English and the switched with the hit track "Kako Bii Chicken". That was a real turning point for him and he has "moved on to greater things" just as he said on the track. Although he tends to veer toward the uncensored on a number of his tracks, there's no denying his ability.
iLLBliss
Oga Boss! I like to call him the godfather in the east. Not alluding to the length of his stay in the industry but he has the aura of a don in the game. He gives his tracks that drawl which can be likened to the style of the Notorious B.I.G (Biggie Smalls). He currently holds the Headies' "Lyricist of the Year" title for his hit track "".
ClassiQ
My favorite of the guys from the north. He makes me want to learn Hausa language with the way he goes from hardcore and even trap on his songs. Excellent delivery of his lines and mastery of the language.
Bottom line, indigenous hip hop is a dominant force in the Nigerian music industry today and even the "wanna gonna" acts (no shade) also infuse a bit of it into their tracks for maximum effect. How else do we buy the Naira to grow the Naira though? Till next week….
Yours Musically,
Michael.