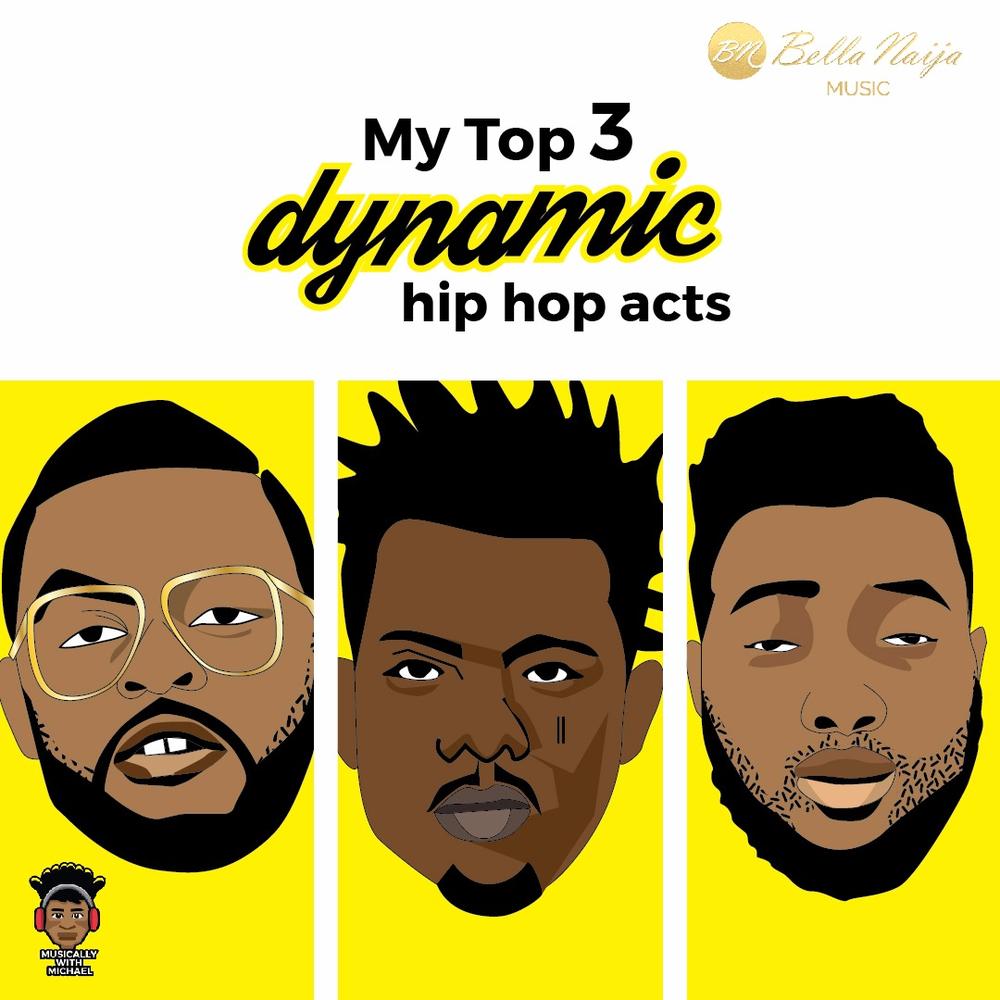 Ever since I began to develop my love for music, I have always had a soft spot for those artistes who go out of the norm to define their own sound. When an artist can look at his genre and decide to bring that peculiar element into it that makes him/her different from other artists that work with the same genre, it makes for easier identification.
It is okay to say you are a hip hop artist, but what different twist are you bringing to your game? What sets you aside from all the other hip hop acts aiming for the top just as you are. It is that dynamism that sets these three people I will talk about today apart from the others.
Today, we'll be looking at three of such artists. These three are guys I admire so much and respect their dynamic approach to the hip hop game.
Falz
The Bahd Guy himself. You just know he has to come first on the list. While he is not exactly the first to infuse humor into hip-hop (the likes of Big Lo & 2Shotz come to mind), he definitely has made it work for him with his signature look and special form of "Yorubanized English". What most people tend to miss is that even with his humorous persona on the tracks, he still manages to bring hard-hitting punchlines as well as touch on societal issues (his most recent album "27" as a case study".
Terry Apala
Dear Lord! The kind of joy I get when I listen to Terry Apala cannot be explained. Everyone who really knows me will testify that I am not the biggest fan of trap music. I believe it is a lazy form of rap. However, I listened to Terry Apala mix trap with Apala music on "Champagne Showers" and it just blew me away literally. Ever since then, I have been his biggest fan. I really can't wait to listen to a body of work from him.
Chinko Ekun
Another Olamide protege, Chinko Ekun came into the scene around 2015 when he got signed by YBNL and blew everyone's minds with a dope freestyle video. I literally stalked him on Instagram and watched all the freestyles on his page, wondering how someone could be so talented. The most peculiar thing about him is his ability to freestyle while making it seem like he is just playing. And when he starts to rap in Chinese? They don't call him Chinko Ekun for nothing.
This applies not just in hip hop or in music for that matter. The truth is whatever you are doing in life, always a way to make your own approach different from others. Trust me, 9 times out of 10 it works! Look at me dishing life and career advice. I dey come, let me go and add "Life Coach" to my IG profile.
Yours Musically,
Michael