SHOPRITE this Black Friday! Get up to 50% Discount on Amazing Deals
As the festive season and end-of-year holidays gets underway, Africa's biggest retail giant is preparing to deliver an unbelievable Black Friday promotion. Shoprite is using this opportunity to bring customers the special experience they look forward to all year;  whether it's stocking up on gifts for family and loved ones for the holidays or finding something to reward yourself at the end of the year.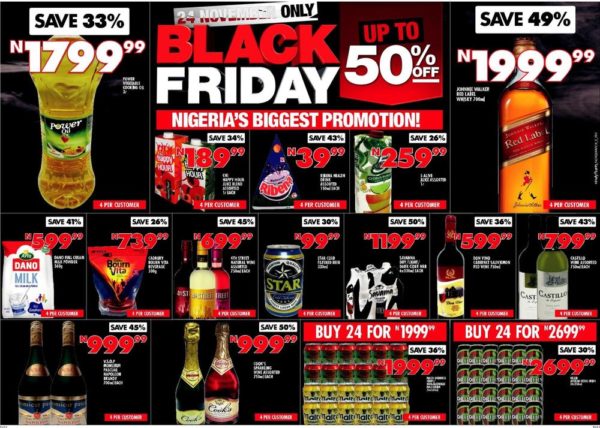 Brands such as Pepsi, Honey Well, Binatone, Colgate, Heinz, Johnnie Walker, Nestle, Indomie, Chi  and a whole lot more will be sold at up to 50% discount. The trading hours in all Shoprite's outlet nation wide has been extended from 7 am – 10 pm on Friday, November 24th only.
—————————————————————————————————————–
Sponsored Content