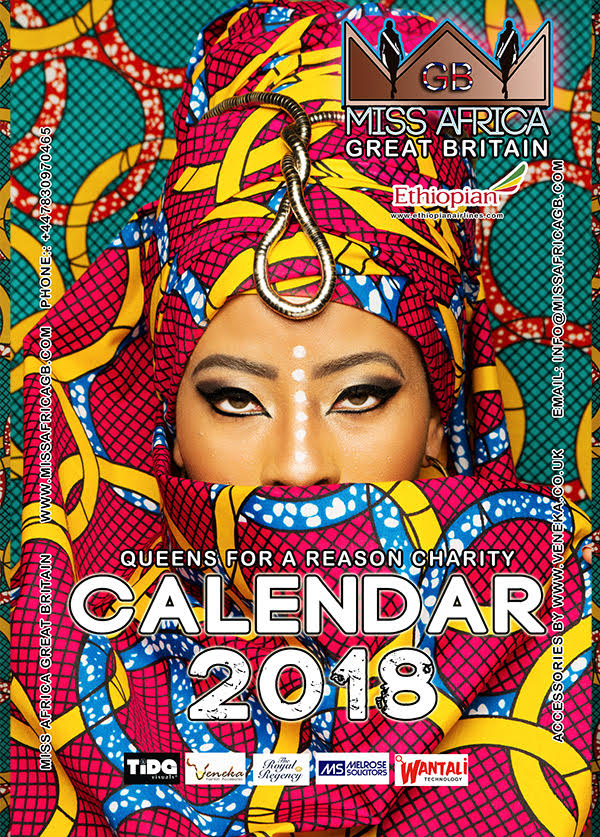 Recently crowned Miss Africa Great Britain 2017/18, Larissa Tcheukam, the Runner-Ups and Finalists have released an African themed charity calendar for 2018.
The model from Cameroon features alongside her 1st and 2nd runner-ups, Fatou Thiam and Anta Wilkins both from Senegal. Also featured are finalists Marion Ojua from Nigeria and Naomi Mulumba from the Democratic Republic of Congo.
Larissa's mandate is to support the advancement of child education in Africa and the calendar release marks the beginning of her fundraising activities in aid of the less privileged.
In March 2018, Larissa and her team will be embarking on a 2-week charity mission to 2 schools in Cameroon.
See the calendar below: