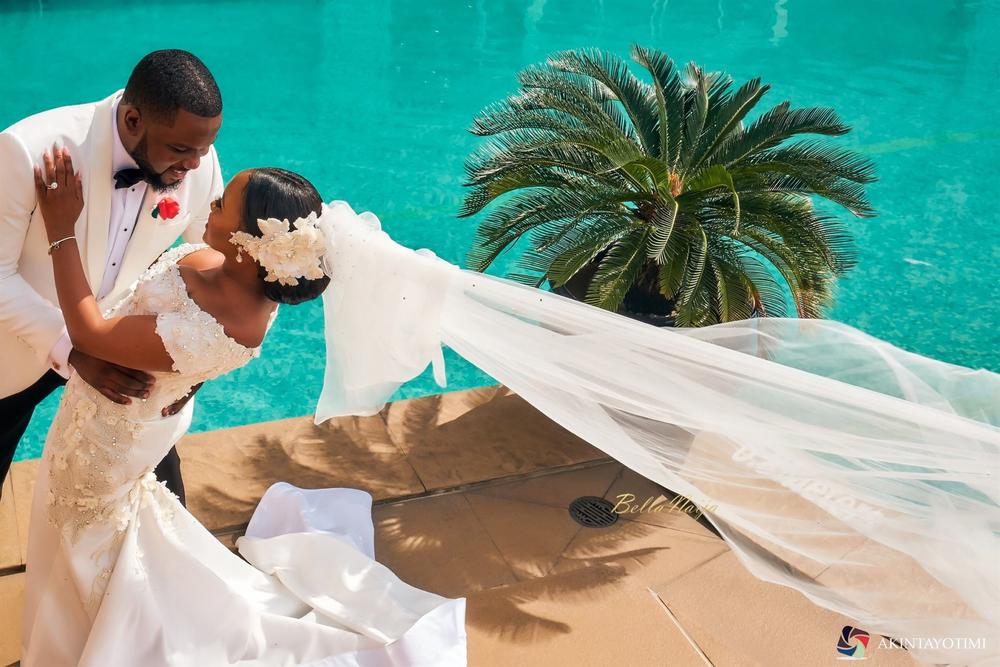 The founders of Access Card Ng, Dami and Deji tied the knot in November and it was a lovely affair.
The bride met her groom when their mutual friend played cupid. From blatantly refusing to accept Deji's contact to accepting to be his #WifeyForLifey, the couple's proposal story was so cute. Read all about it here.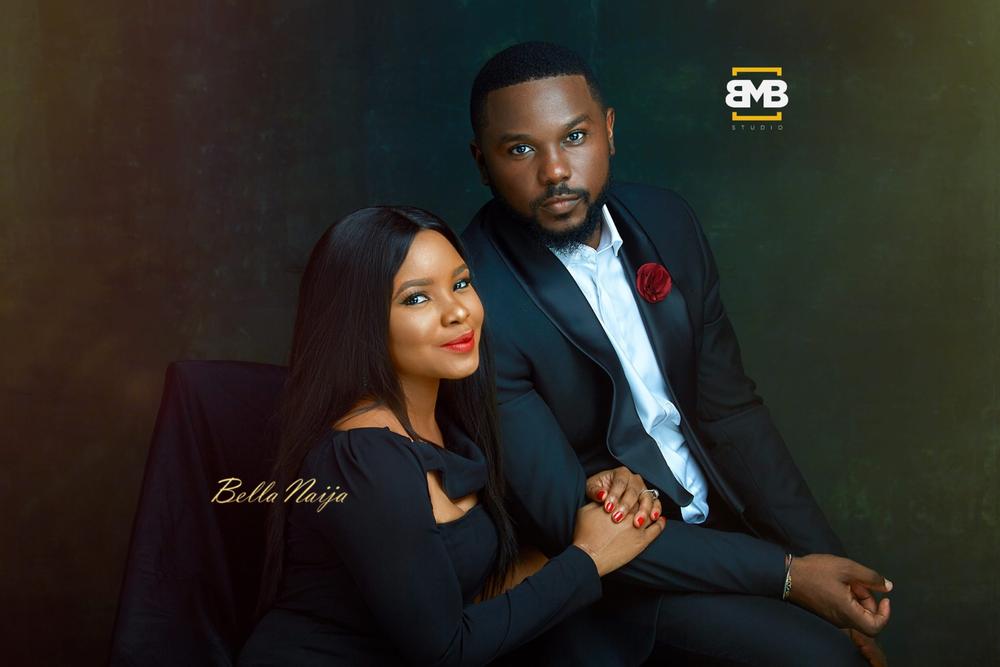 Their wedding ceremony was planned by the creative Bisola of Trendy Bee Events.
The theme for Dami and Deji's white wedding ceremony was Alice in Wonderland. It was a mix of classic elegance and eclectic whimsicality which made the ceremony both fun and gorgeous. The bold colour palette, live rabbits, suspended umbrellas and chairs created a mystery-like look. The decor details inspired by the literary classic were absolutely stunning.
The highlight of the reception was when the couple made their first appearance together through a screen as opposed to the bride and groom dancing in. Really cool!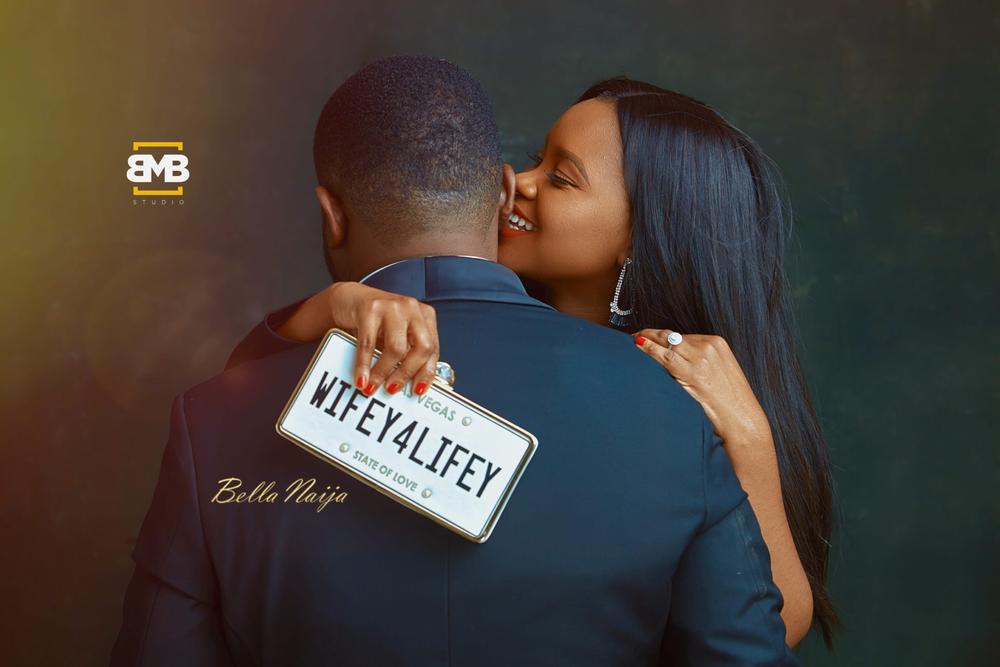 Ever imagined what a 1970s Oleku vintage theme traditional engagement looked like? Look no further as we present to you a beautiful interpretation of this theme at Dami and Deji's traditional engagement. There was a palm wine bar and lobby which served as a guest relaxation spot. The unique photo area had records from hits back in the 70's and a record player to play each one.
We love how all the 70s props like the old lanterns, the old typewriter, the vintage tailoring machine and the disk jockey, came together to form an amazing vintage experience.
BellaNaija Weddings wishes Dami and Deji a love-filled marriage together.
Photography Akintayotimi | Dawrel Photography | BMB Photography
White Wedding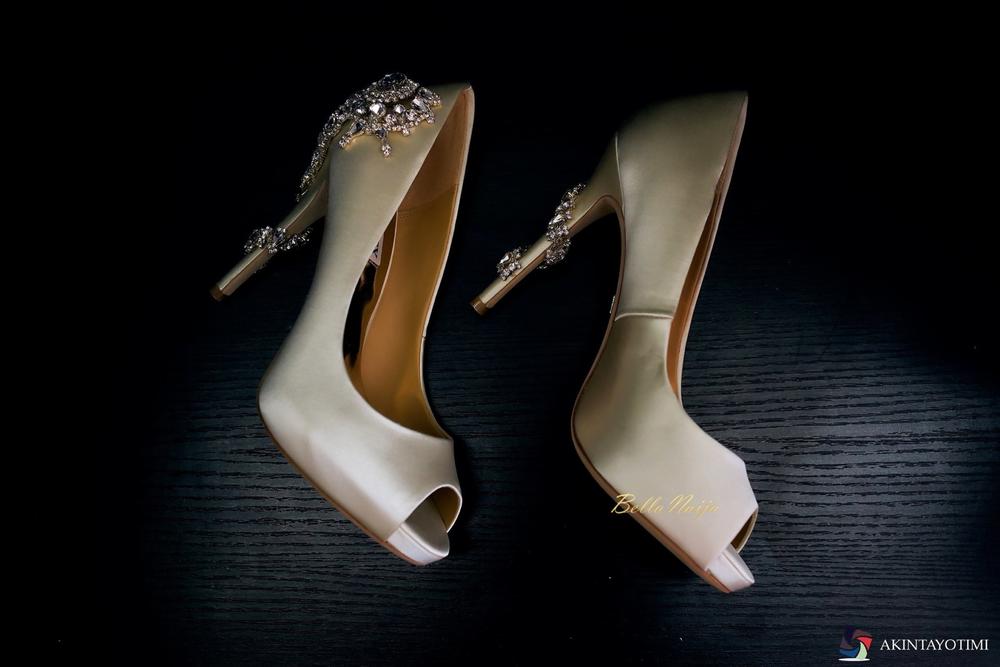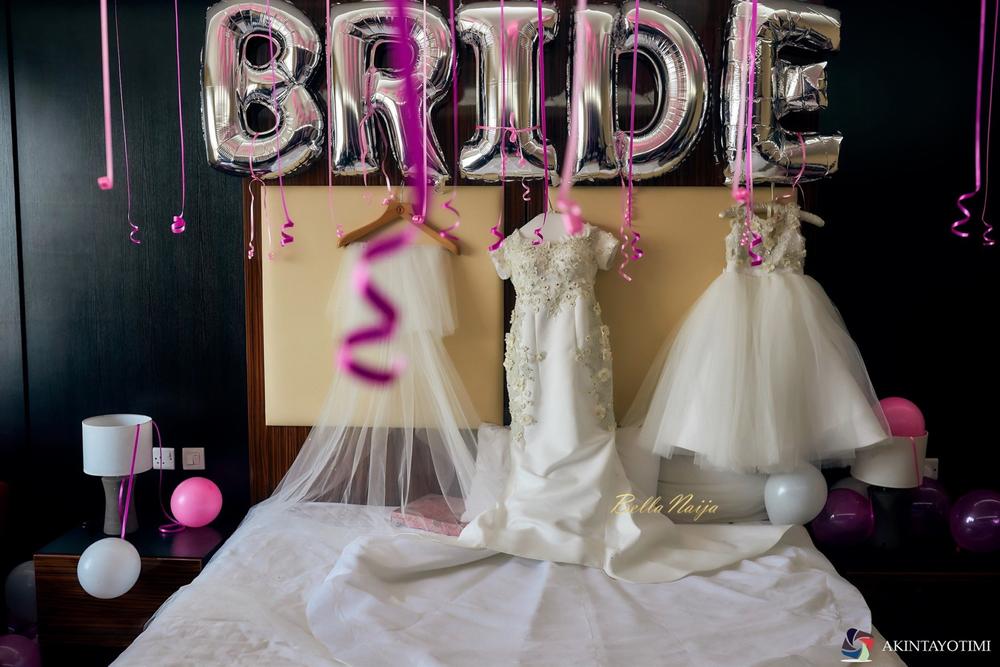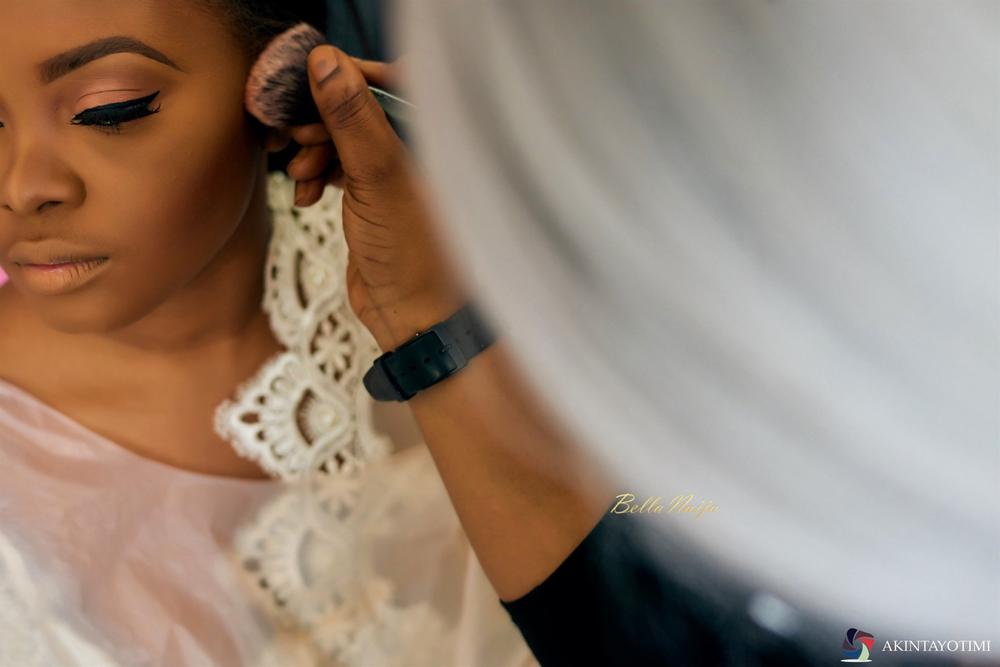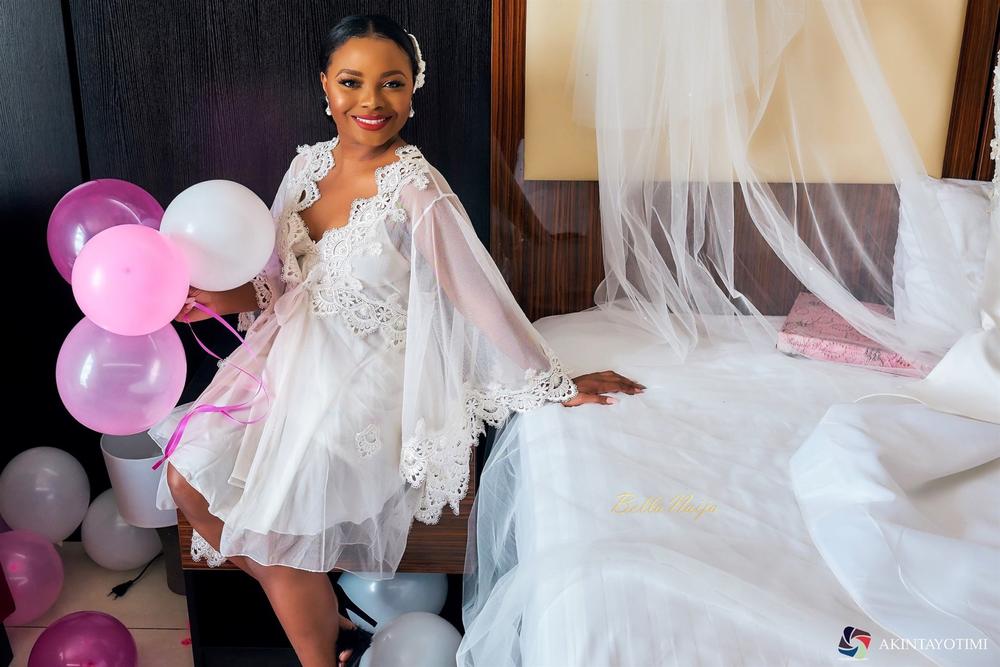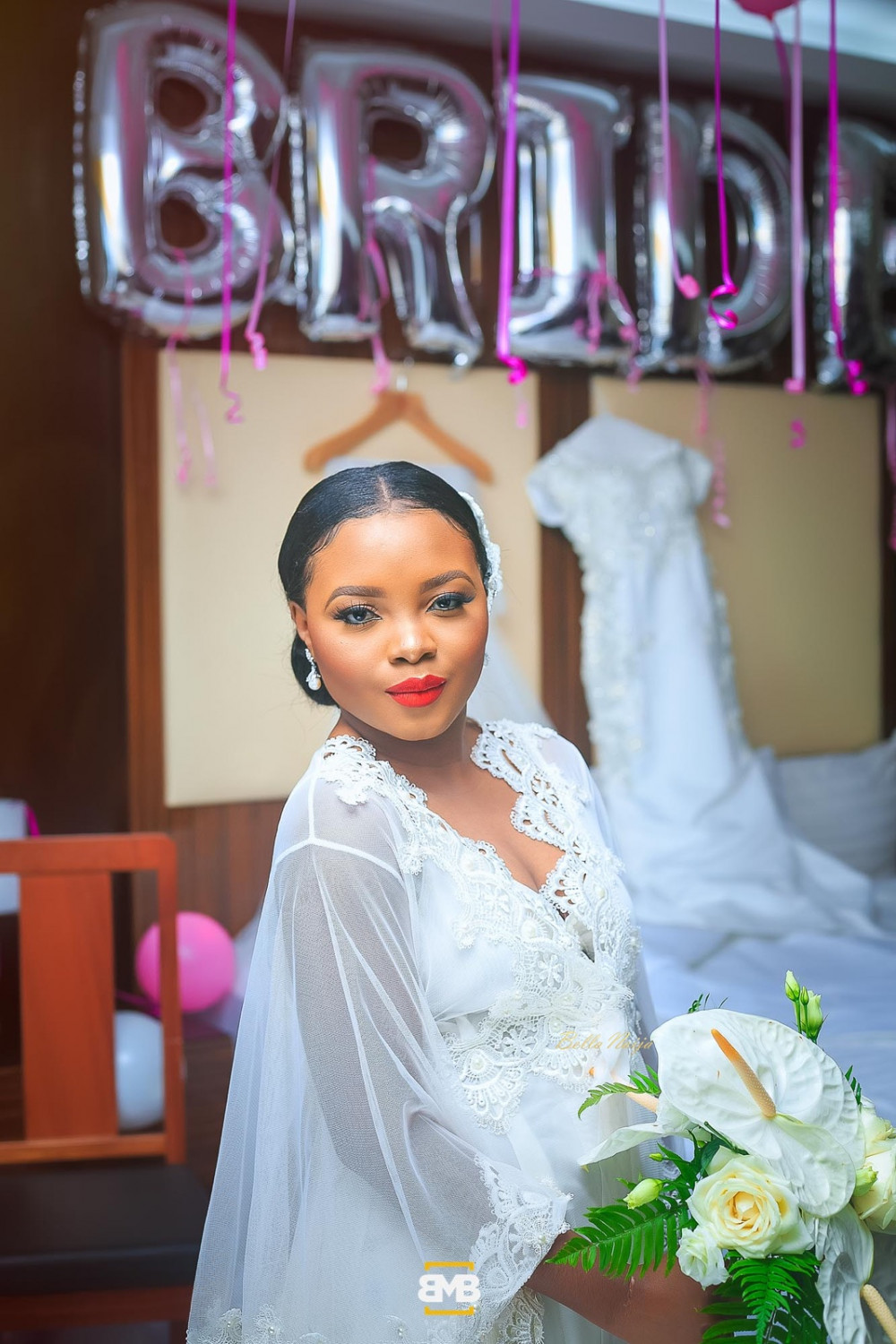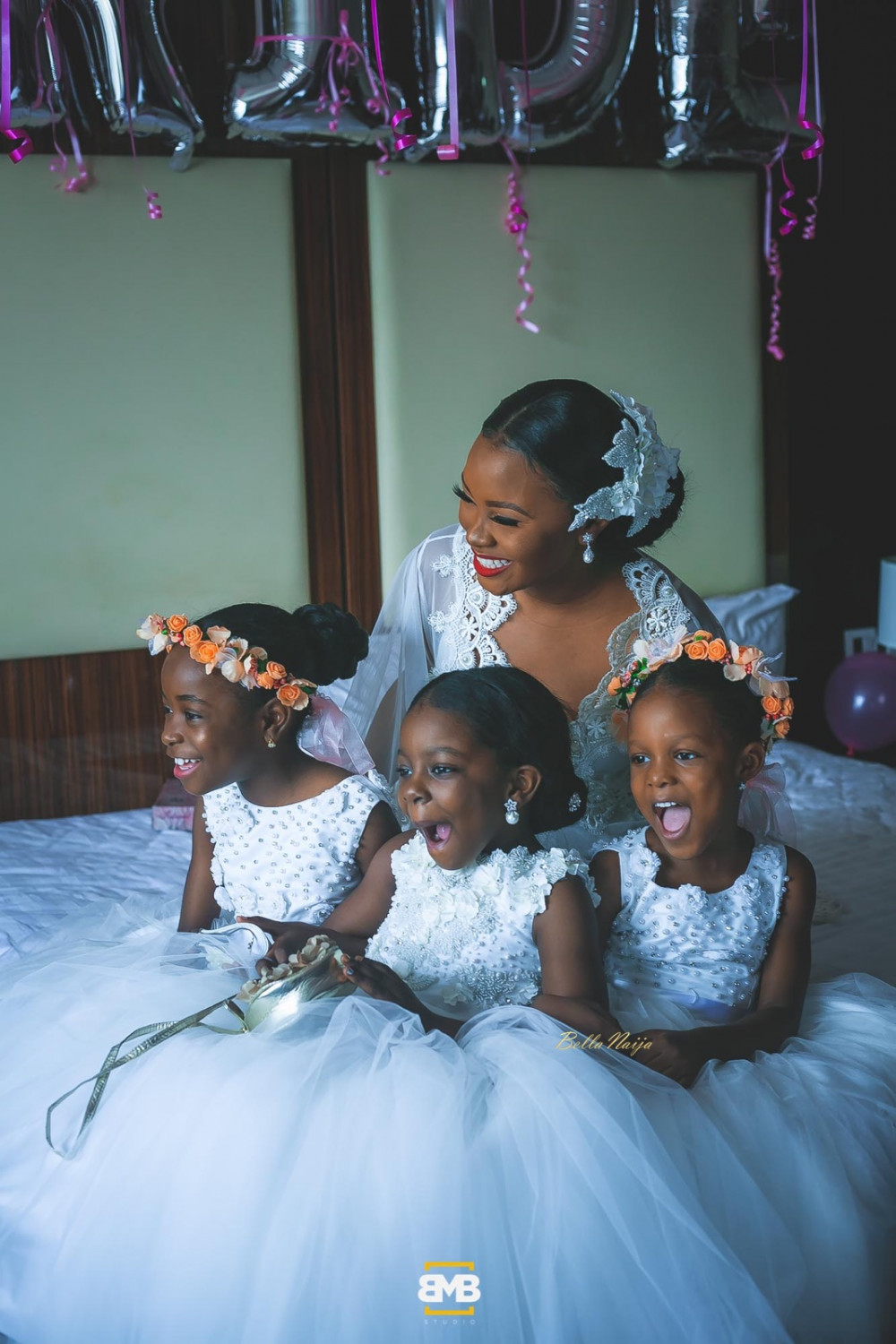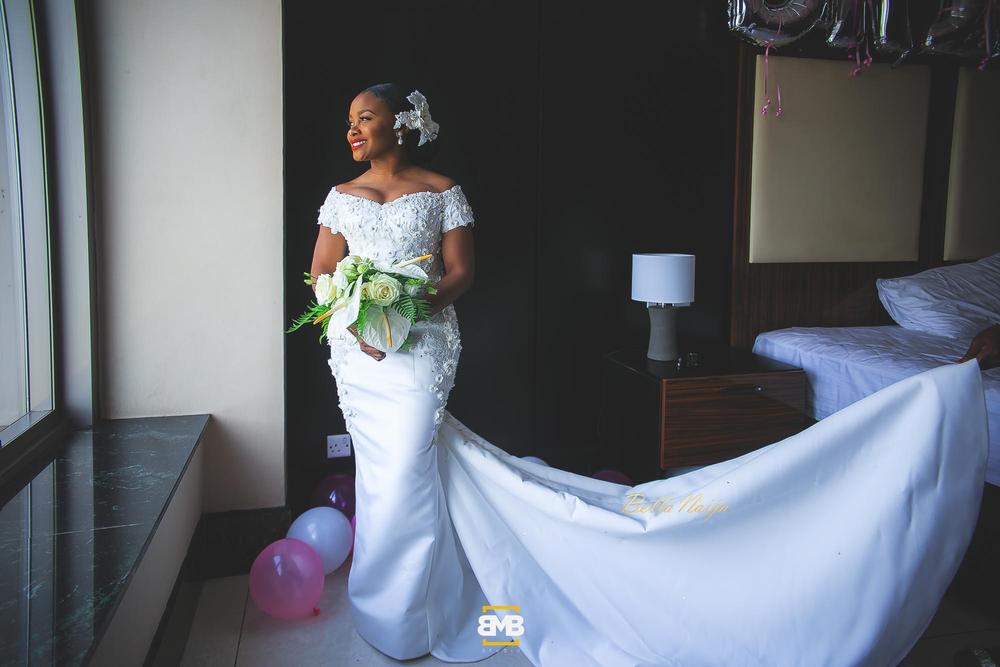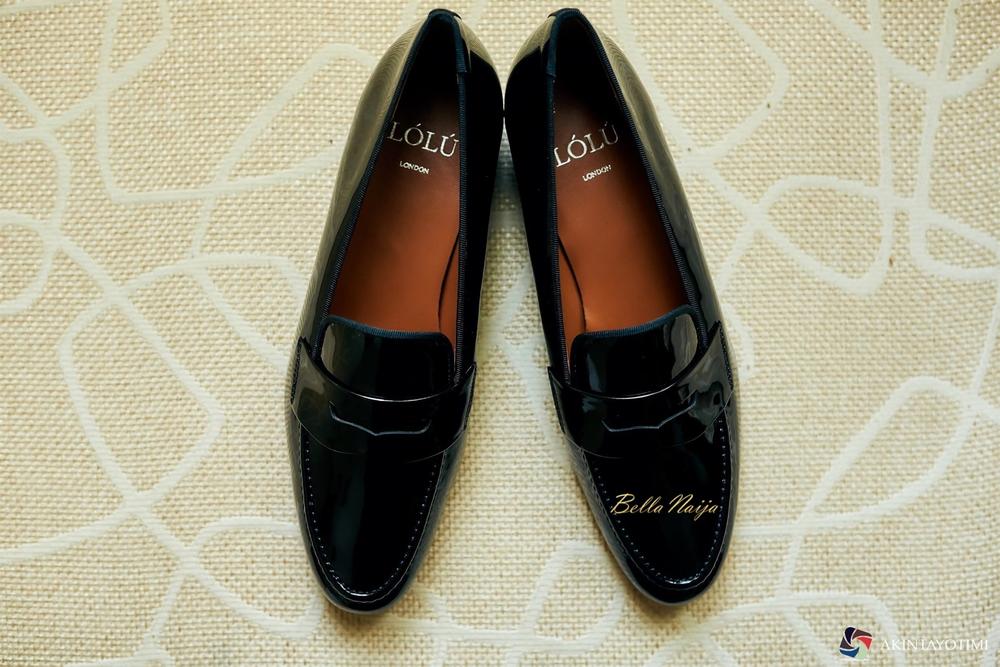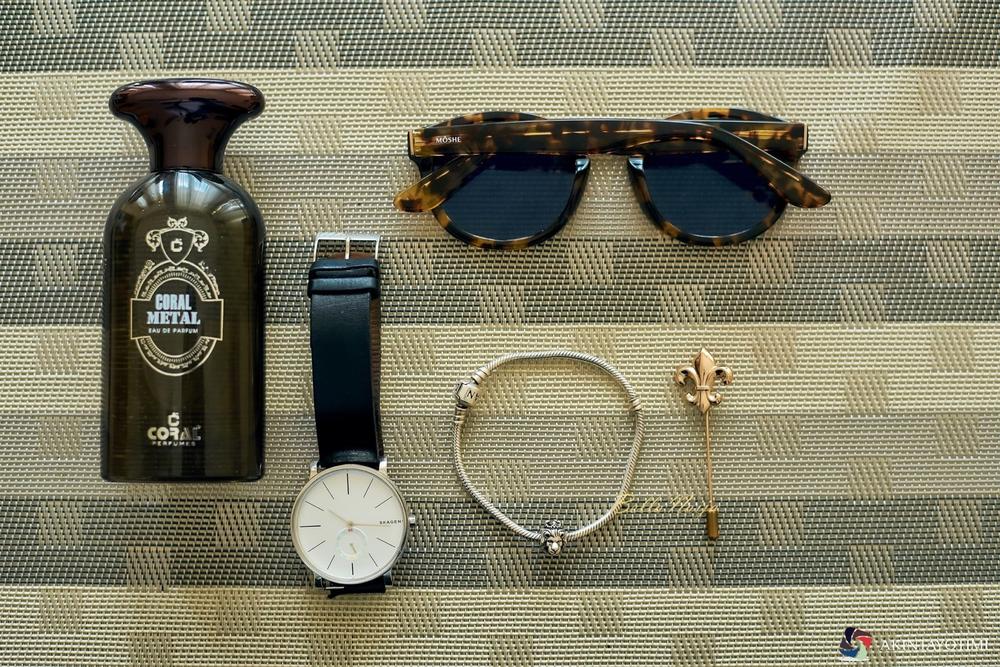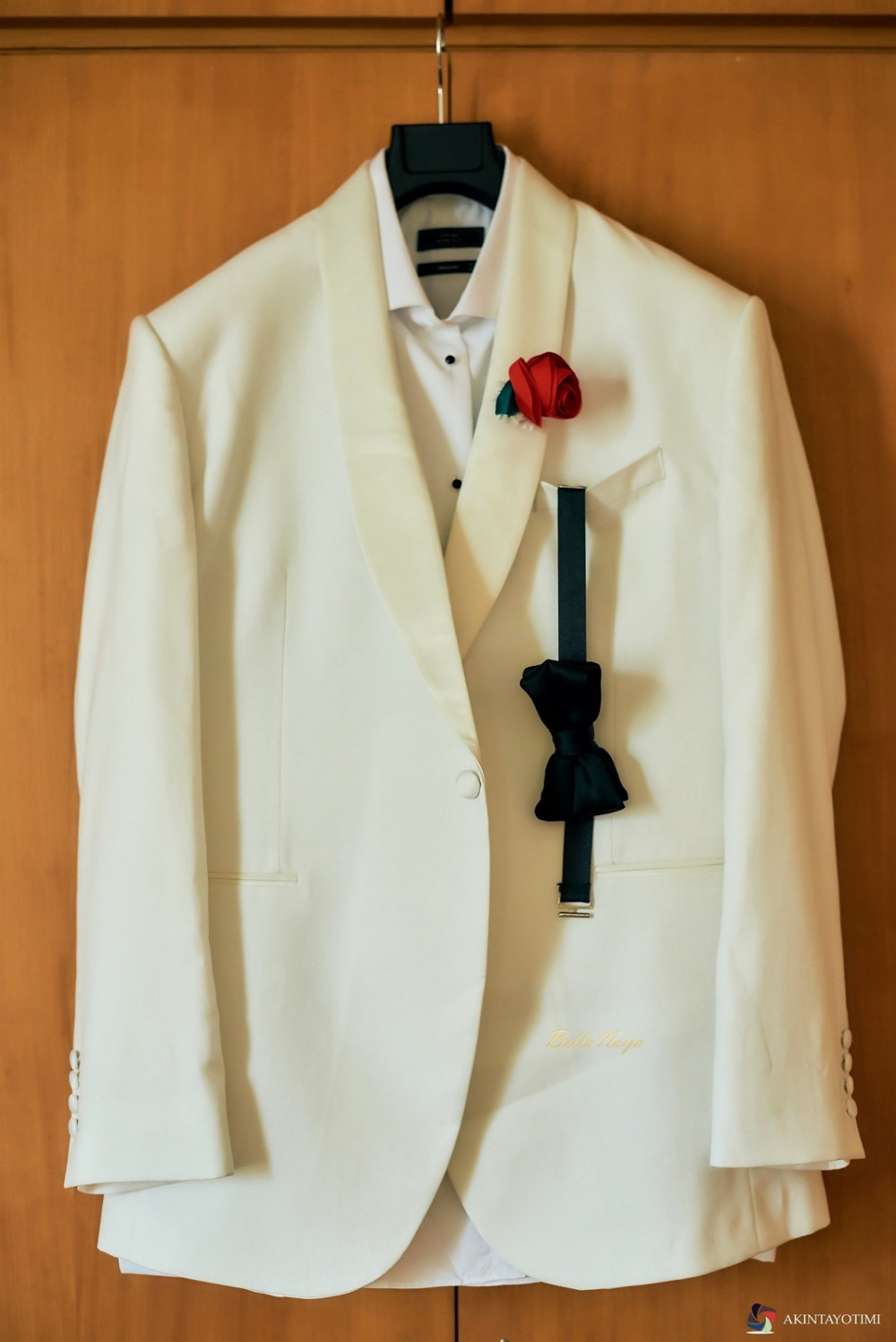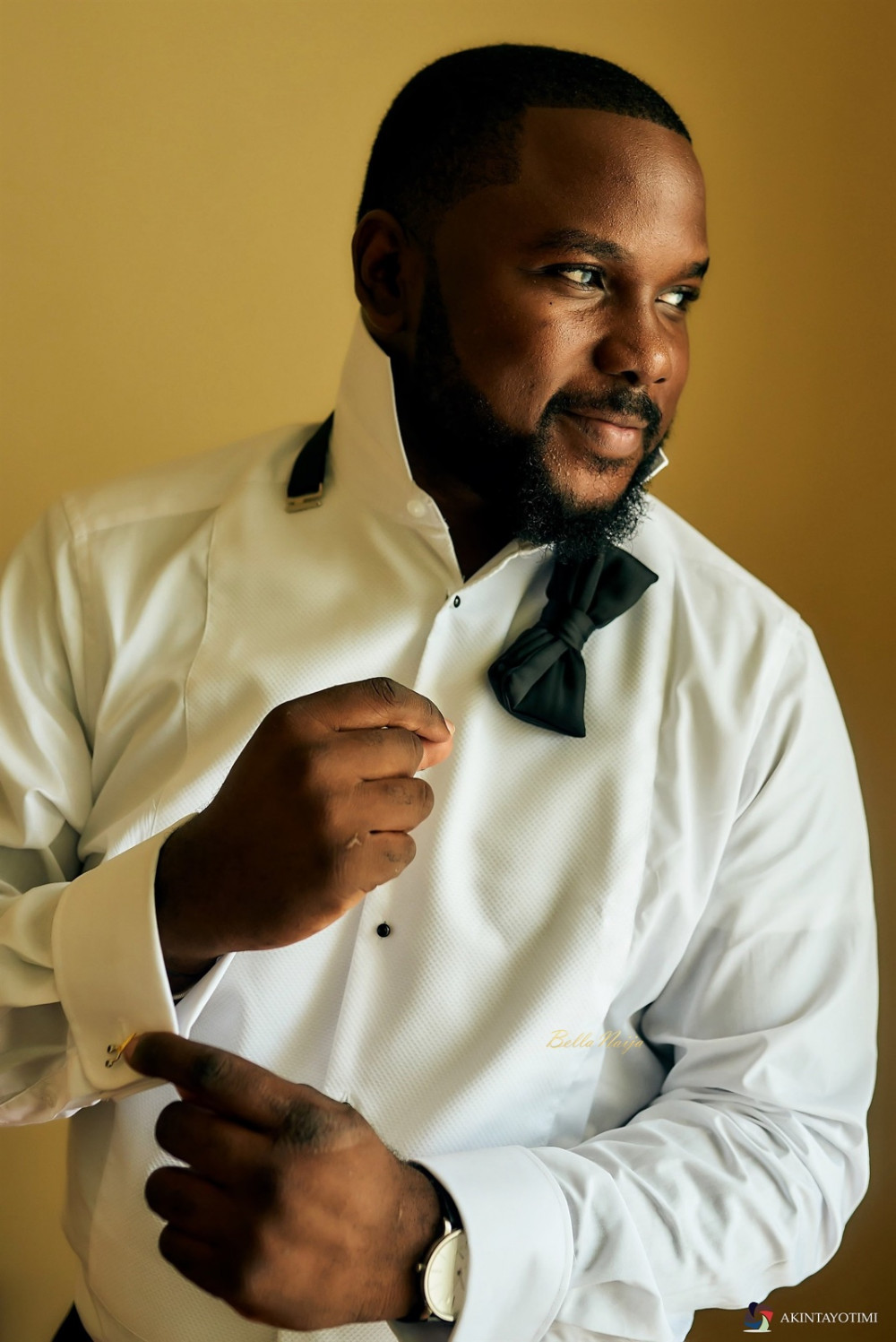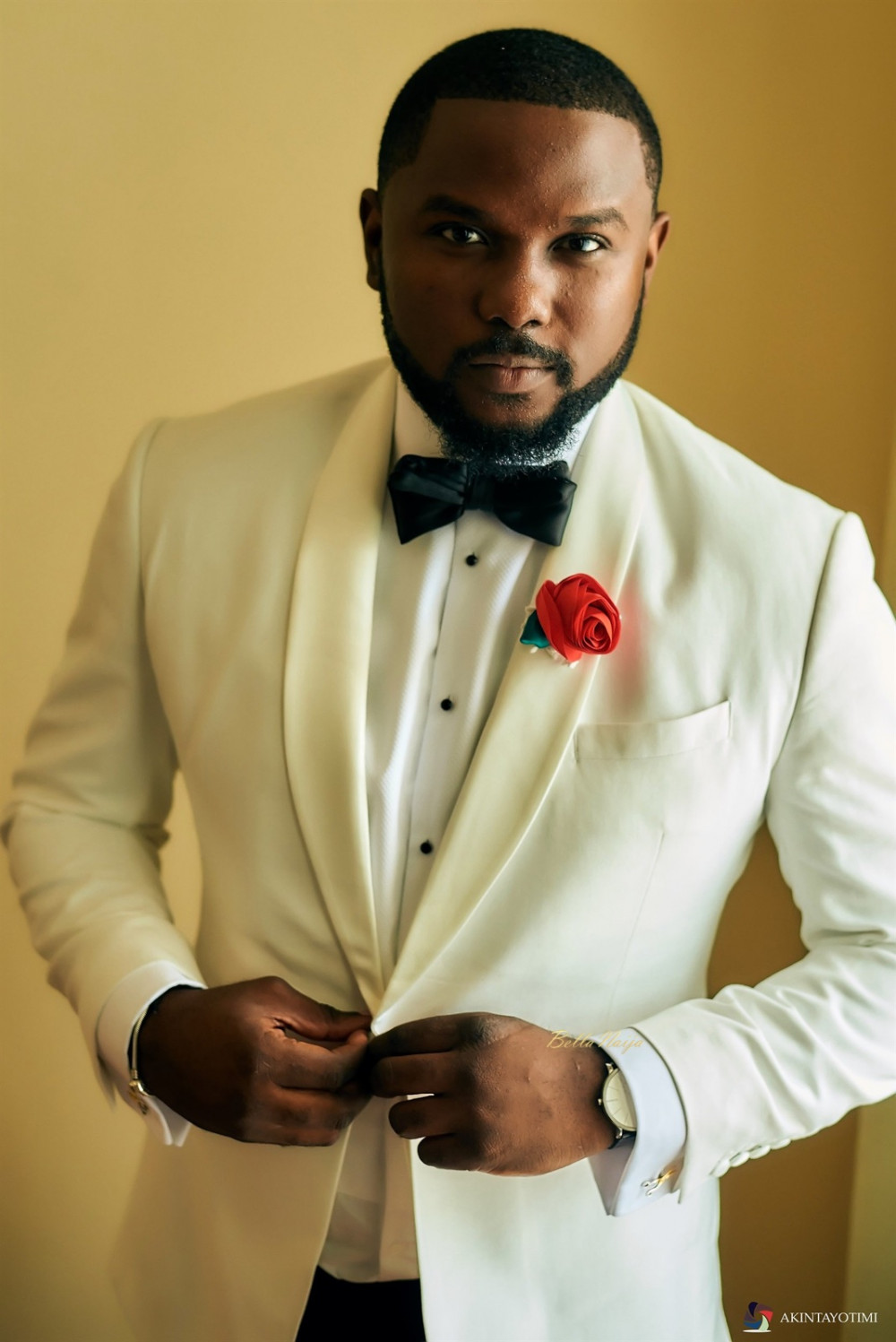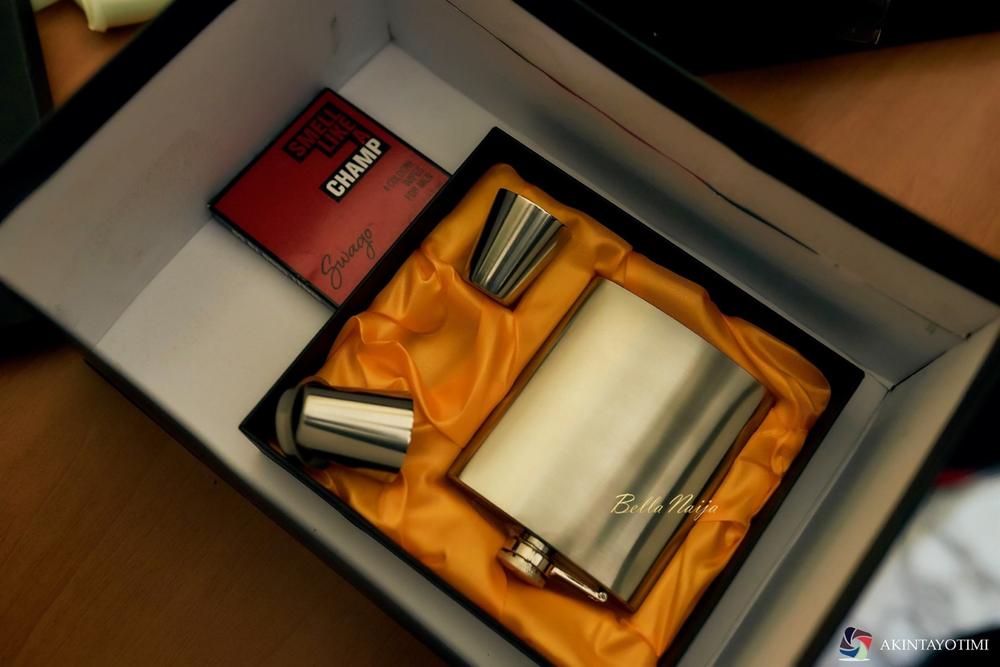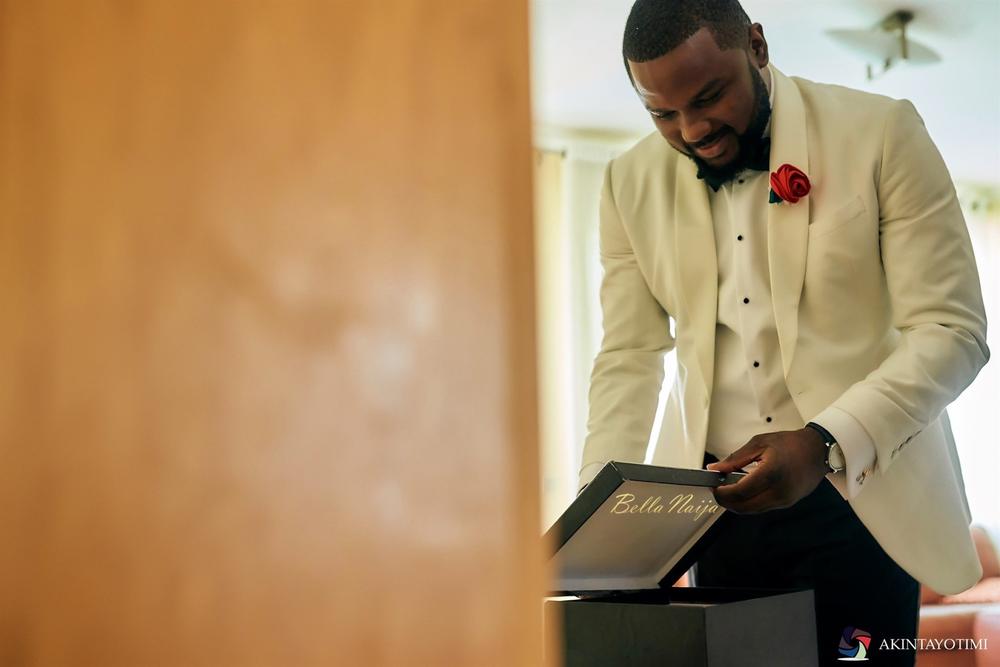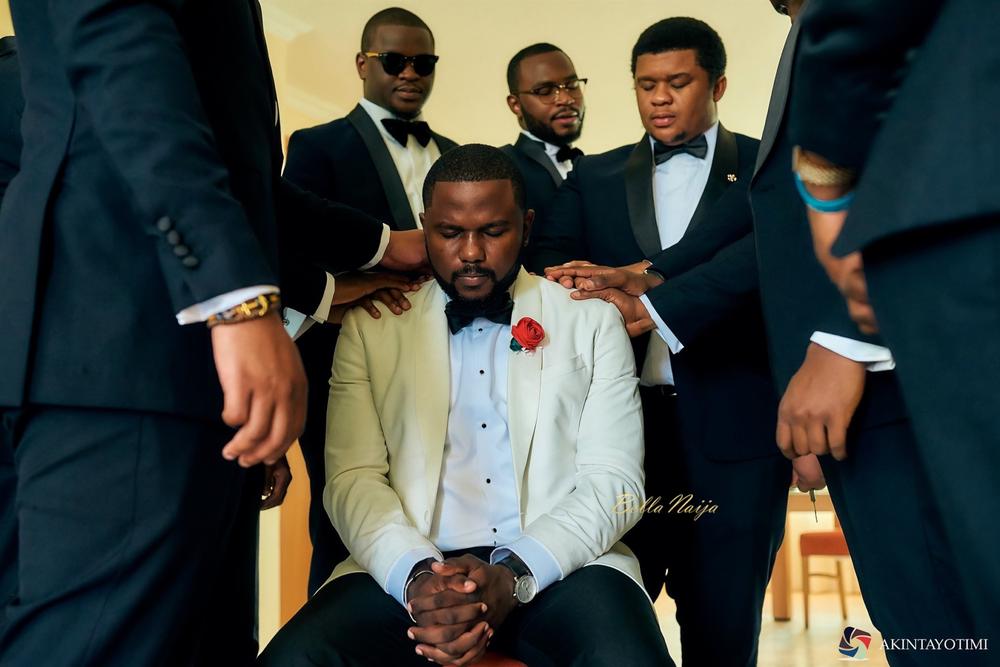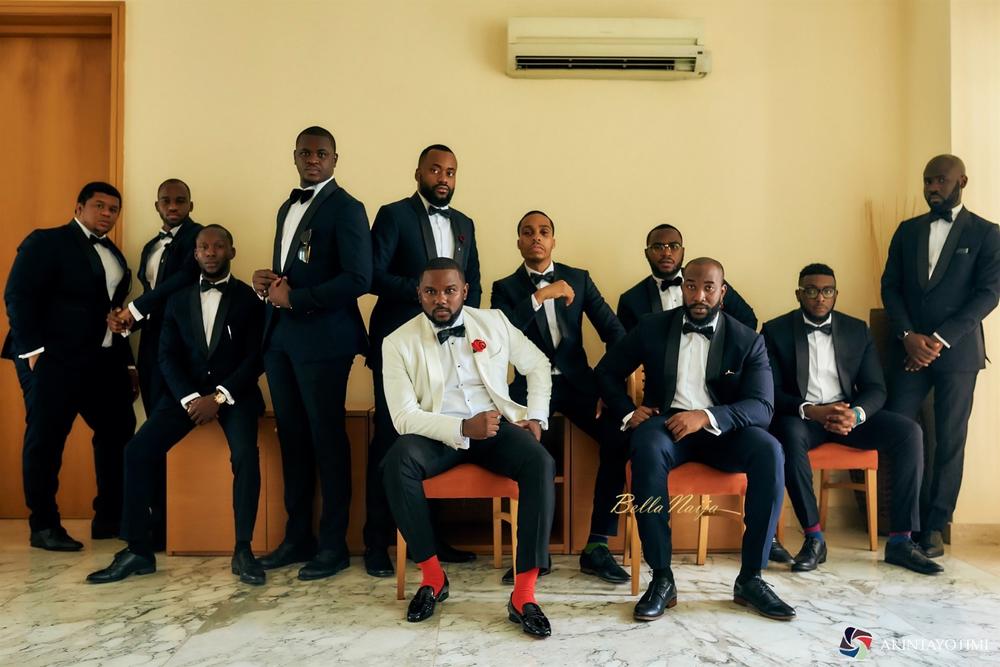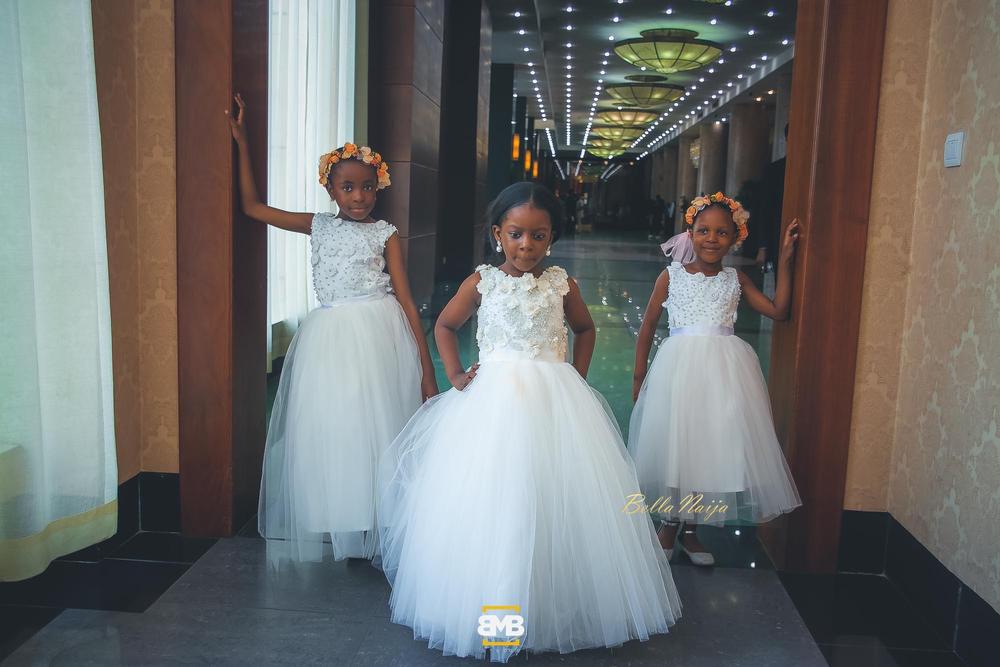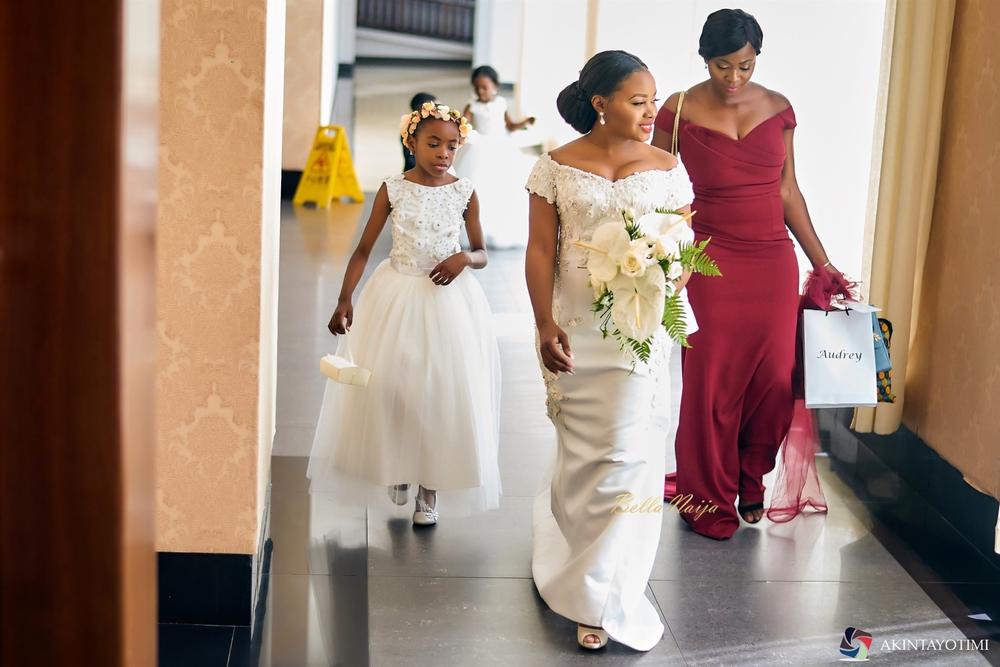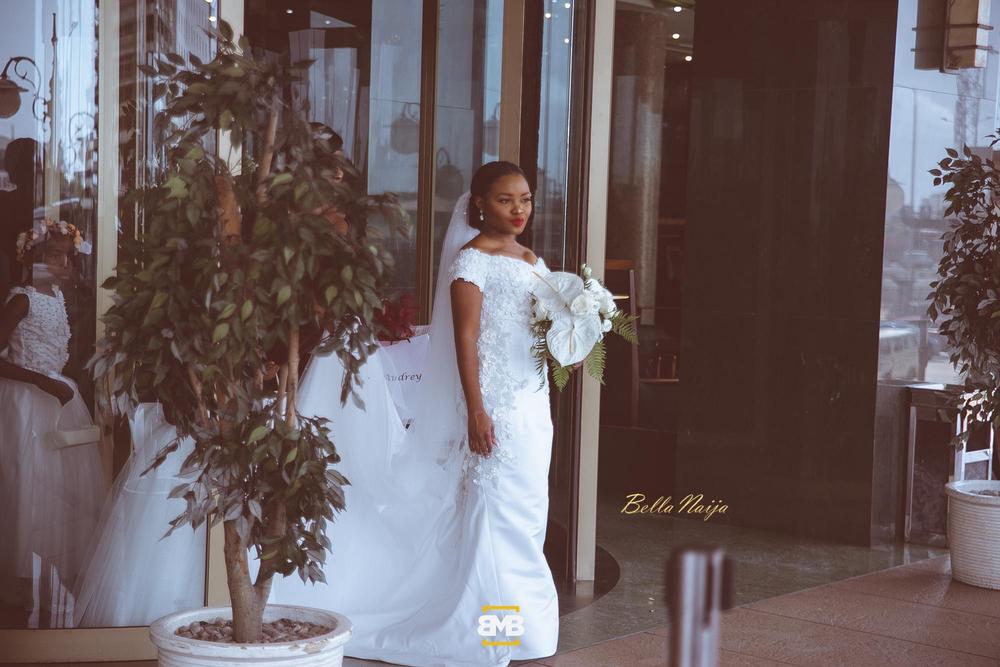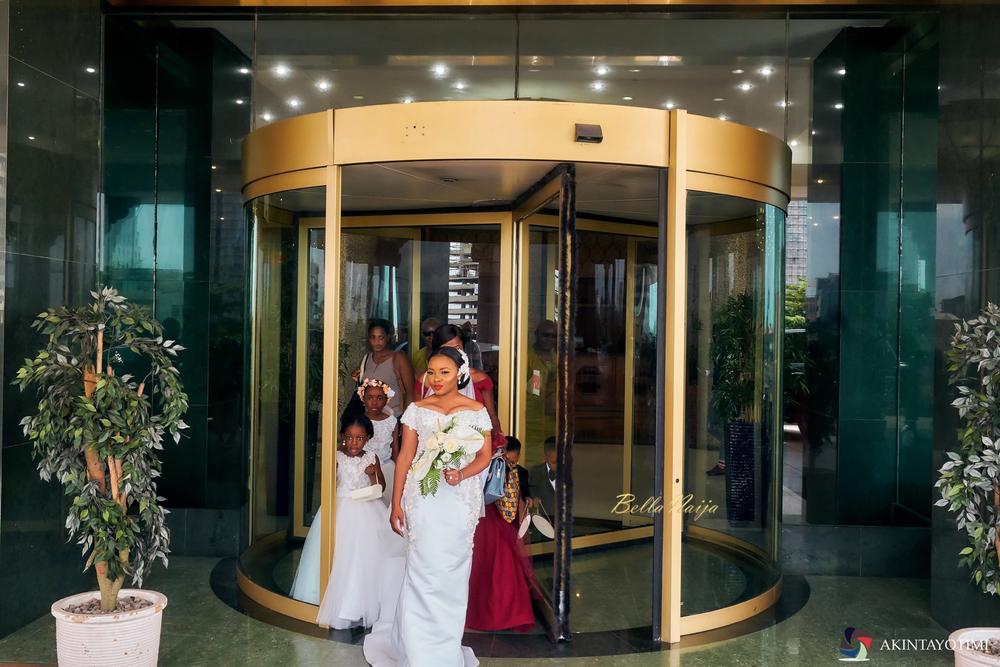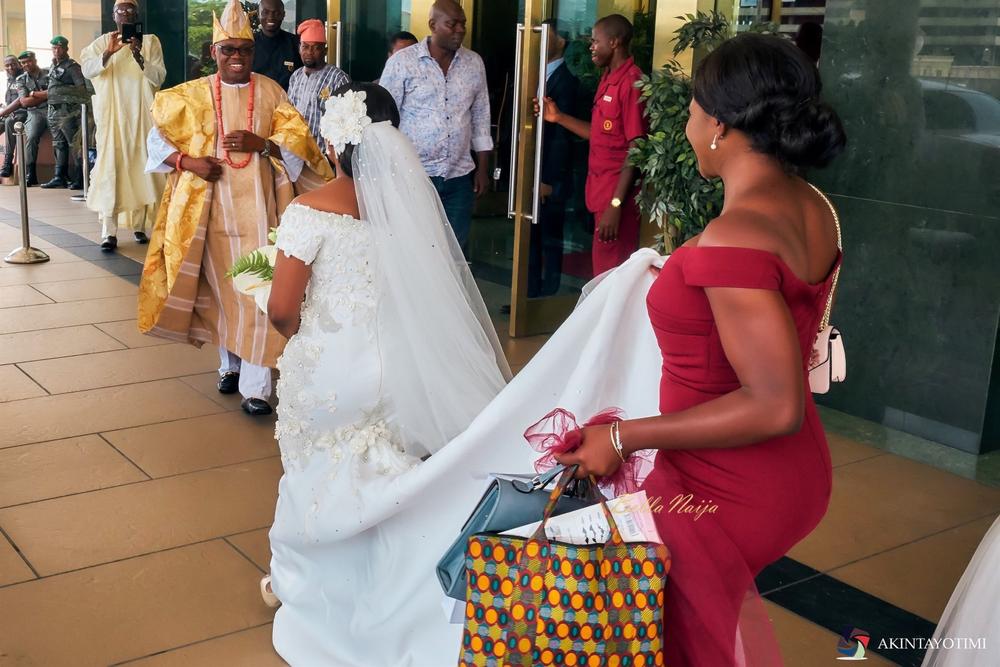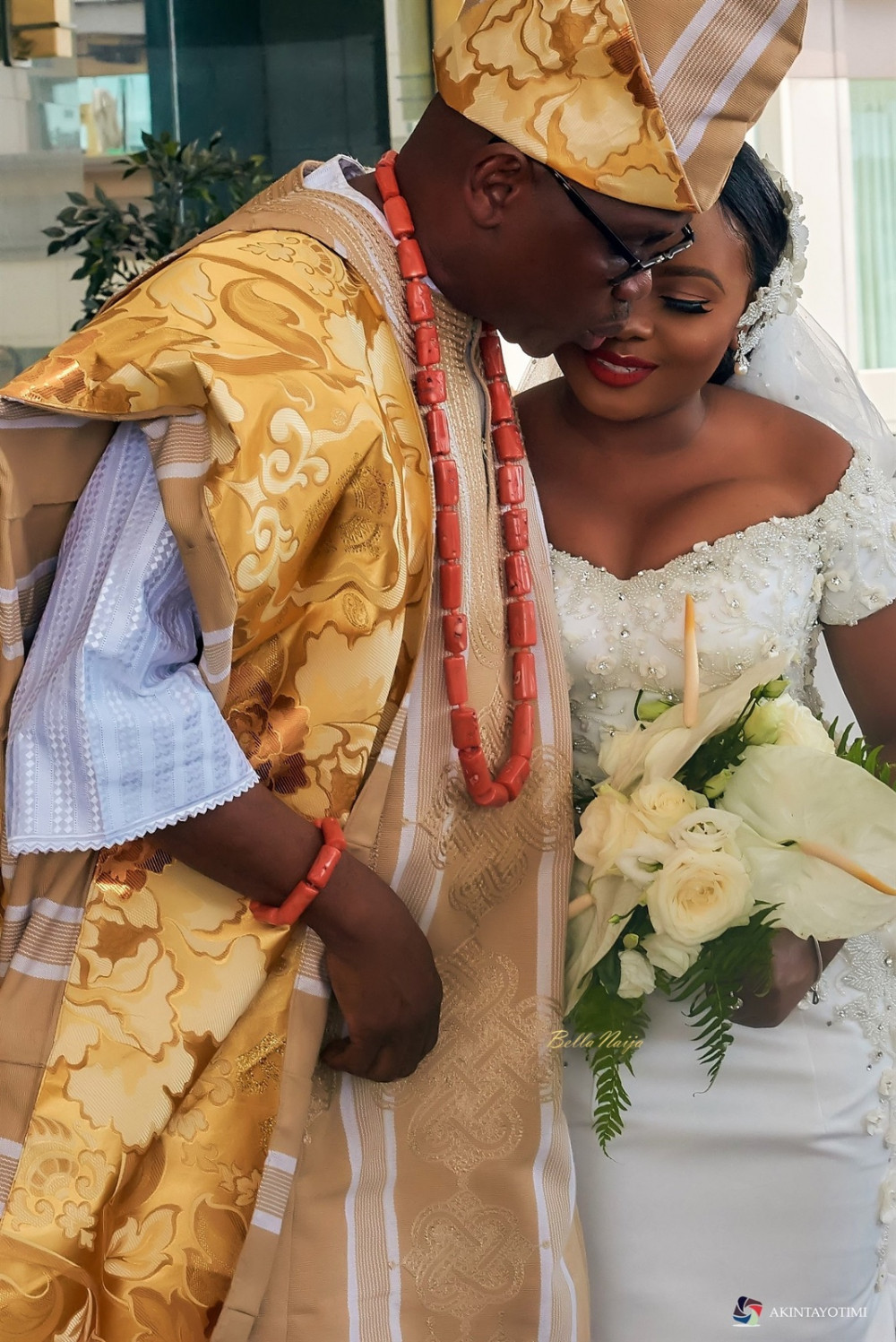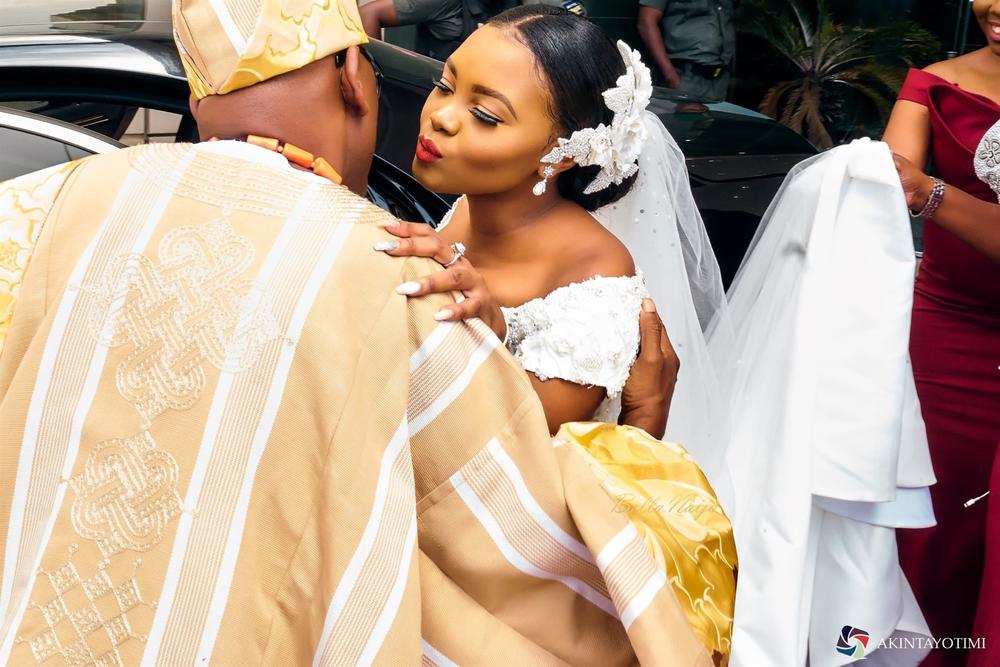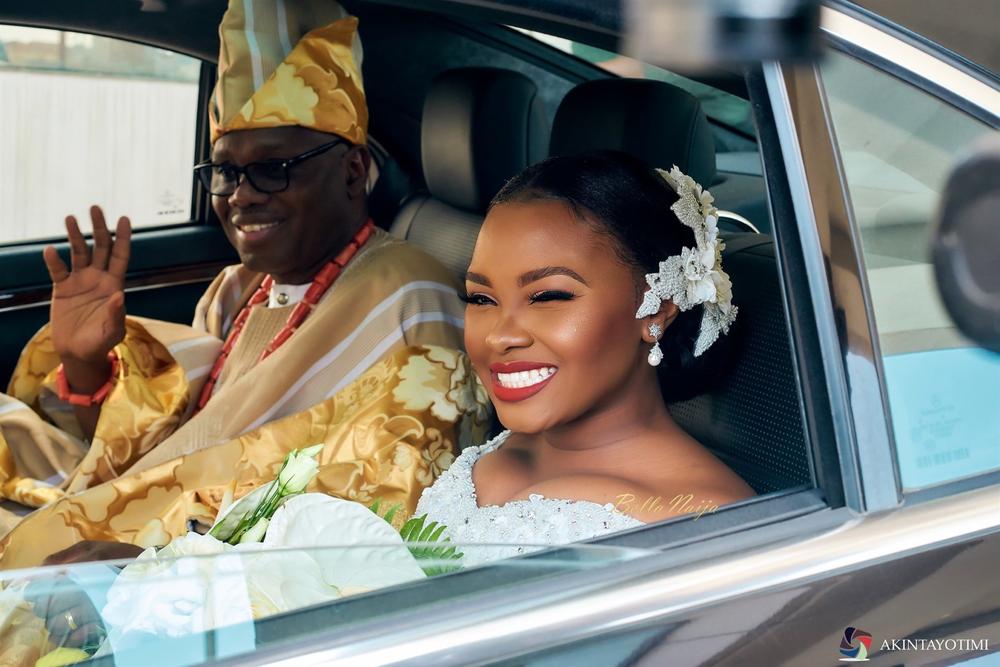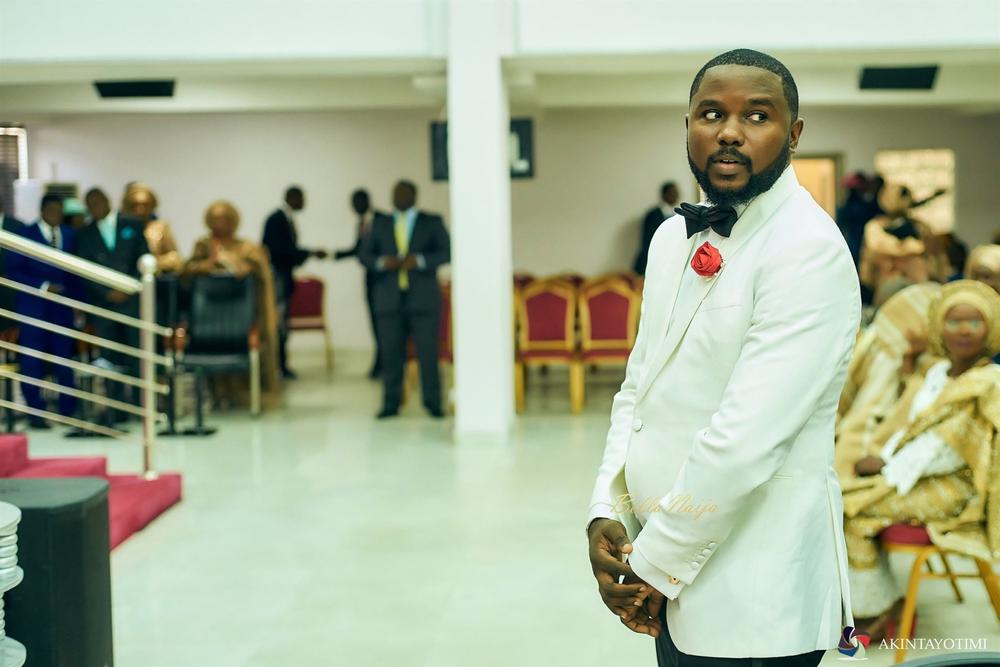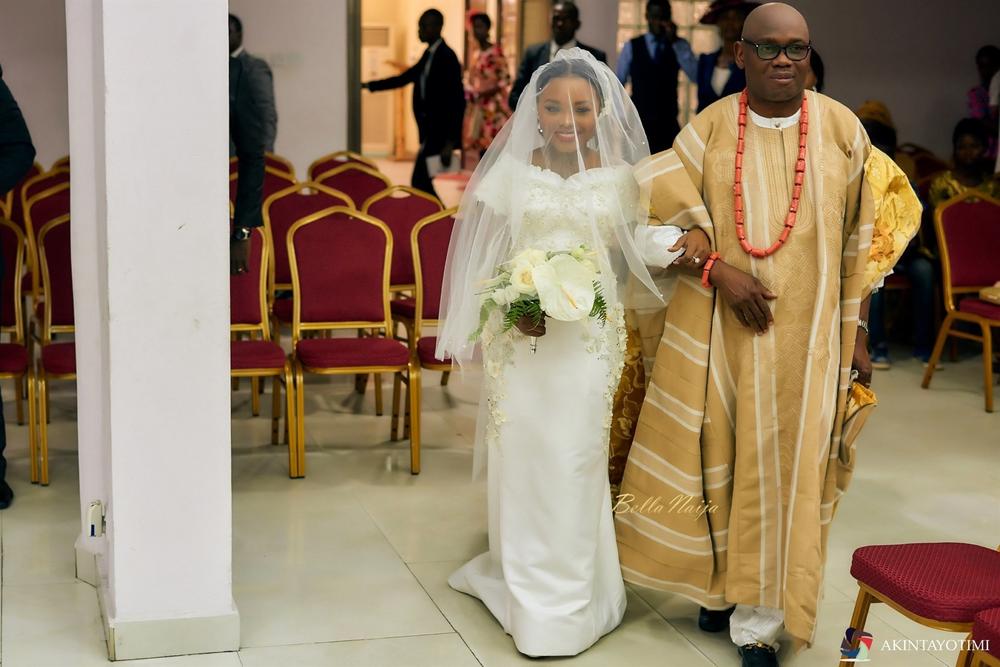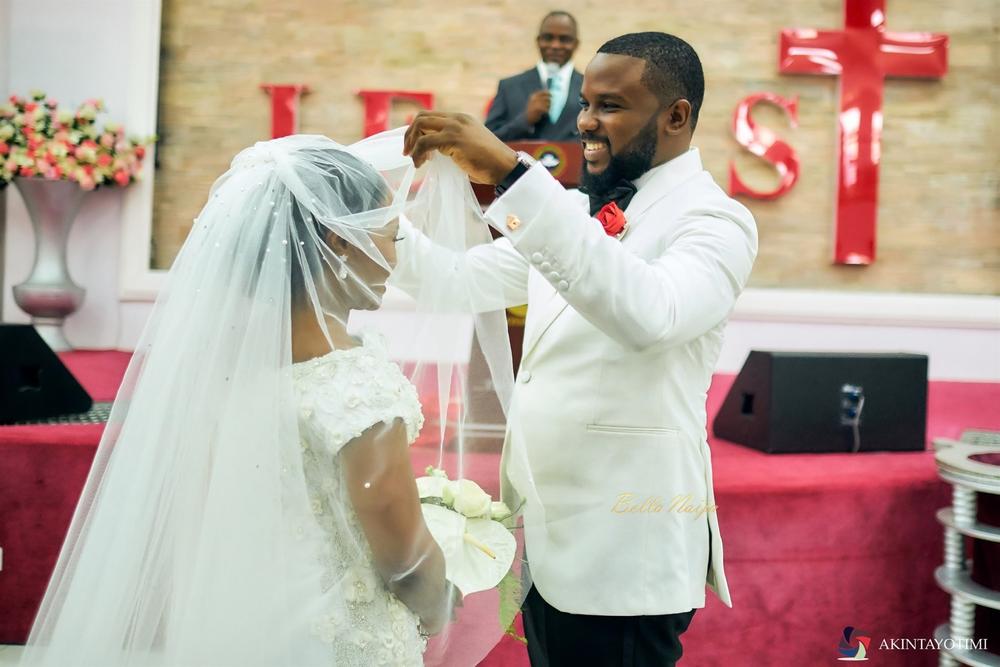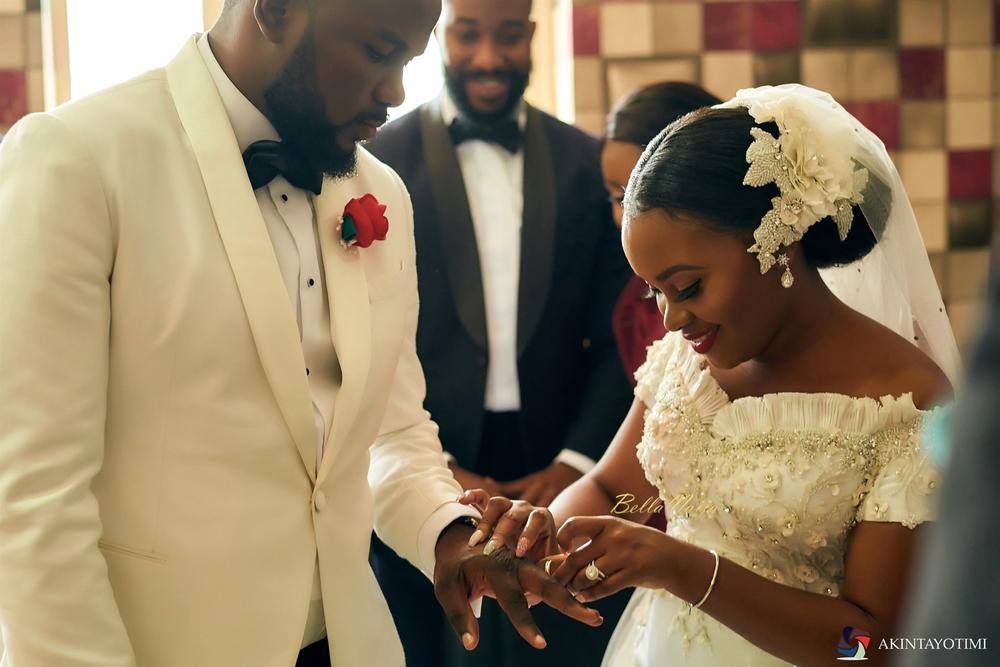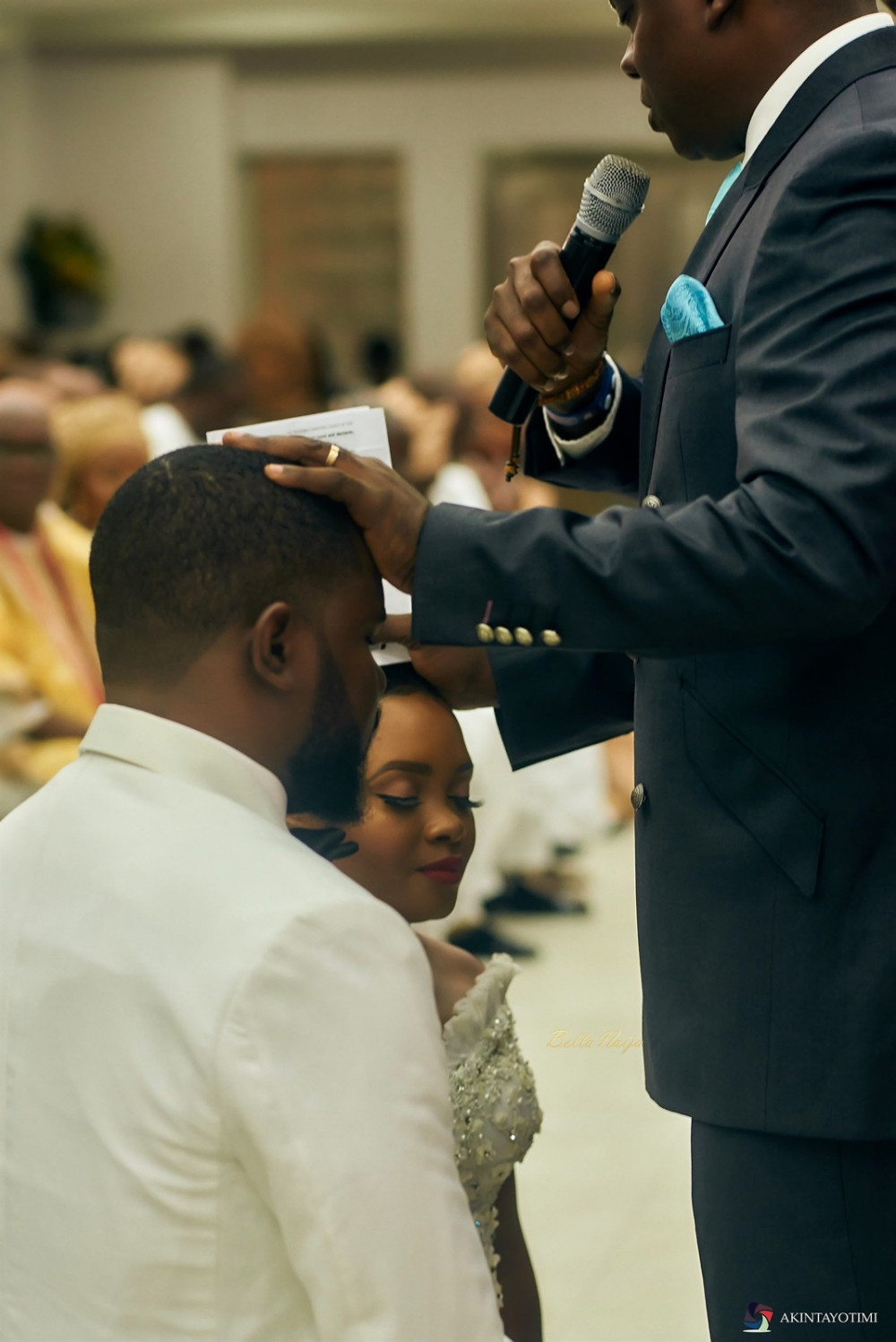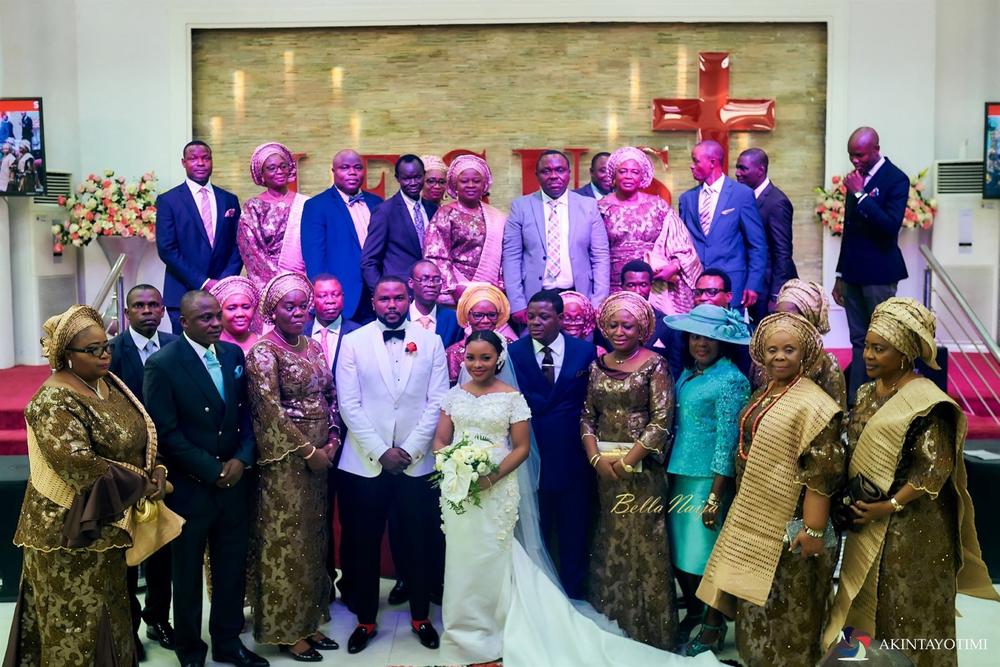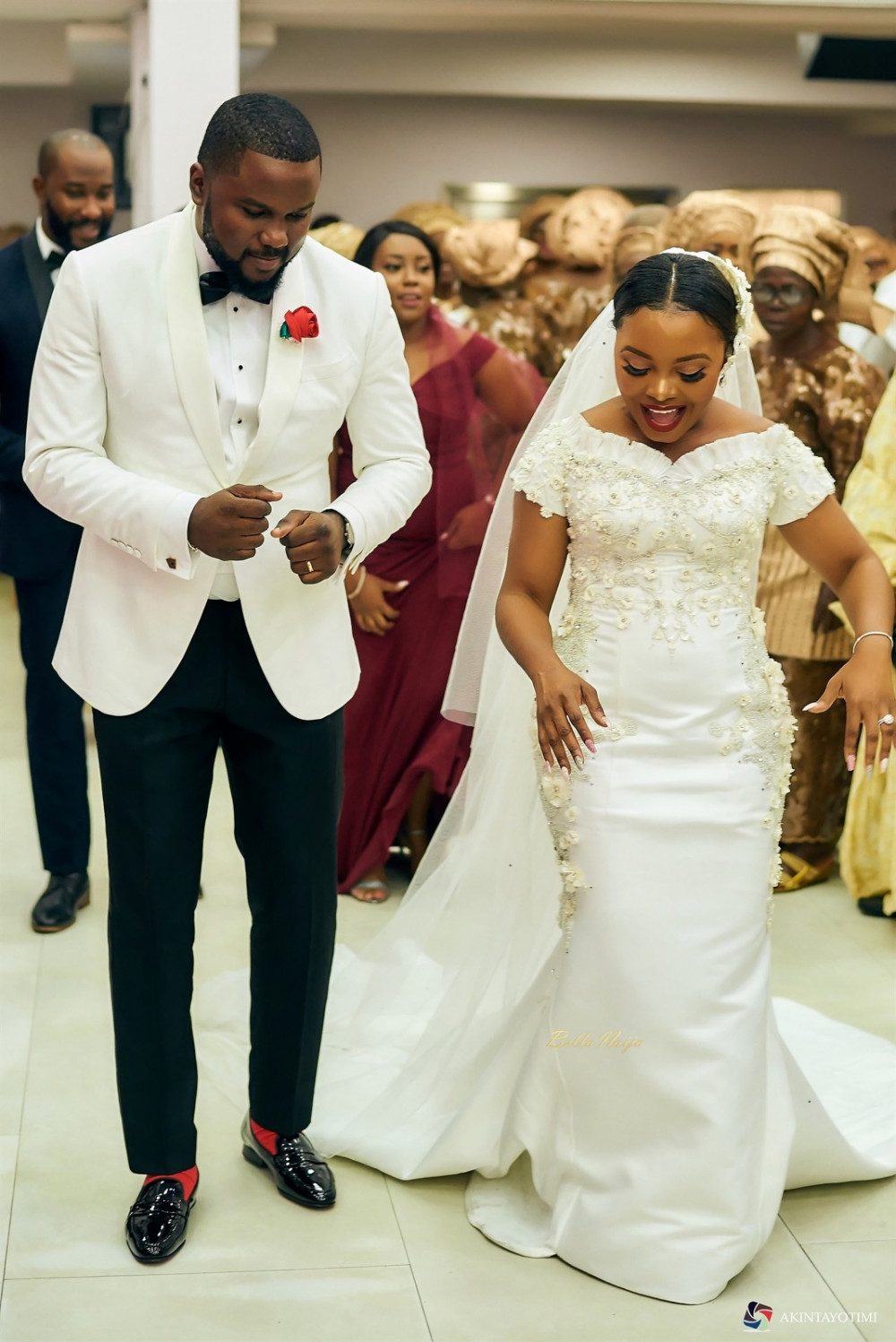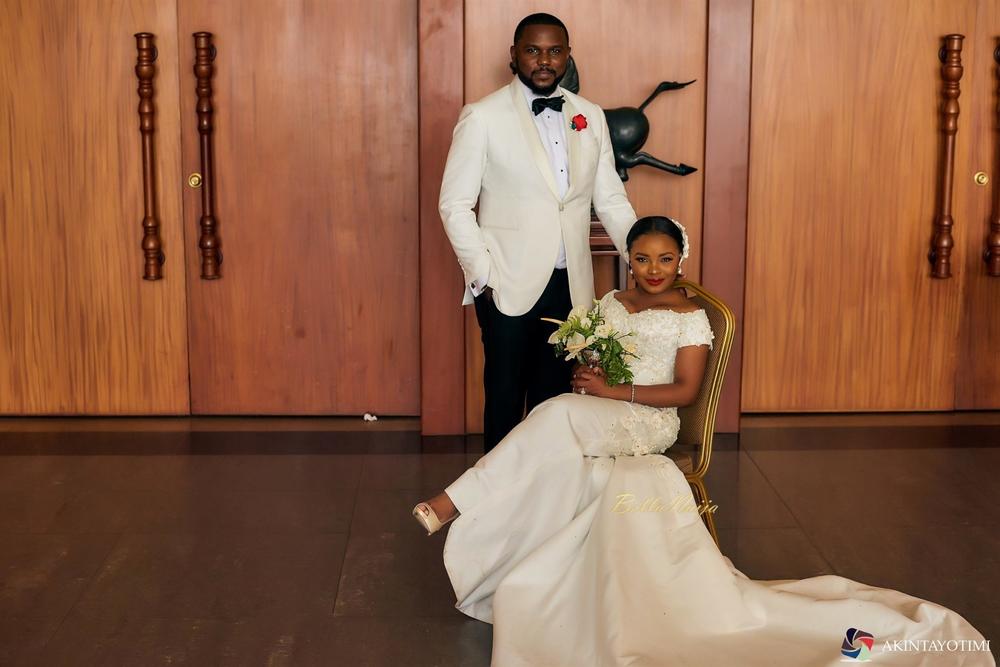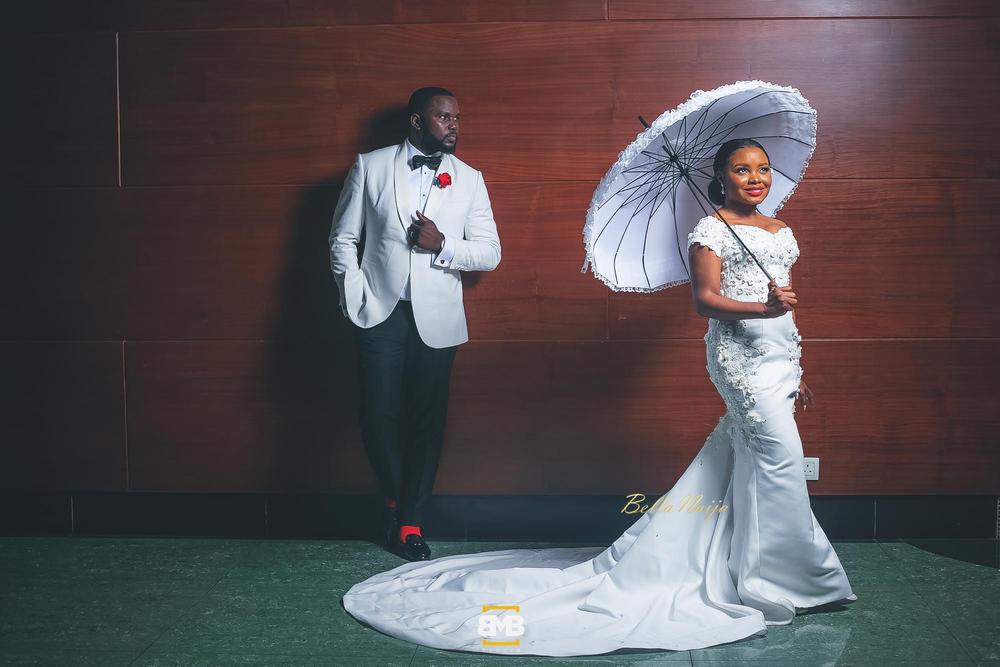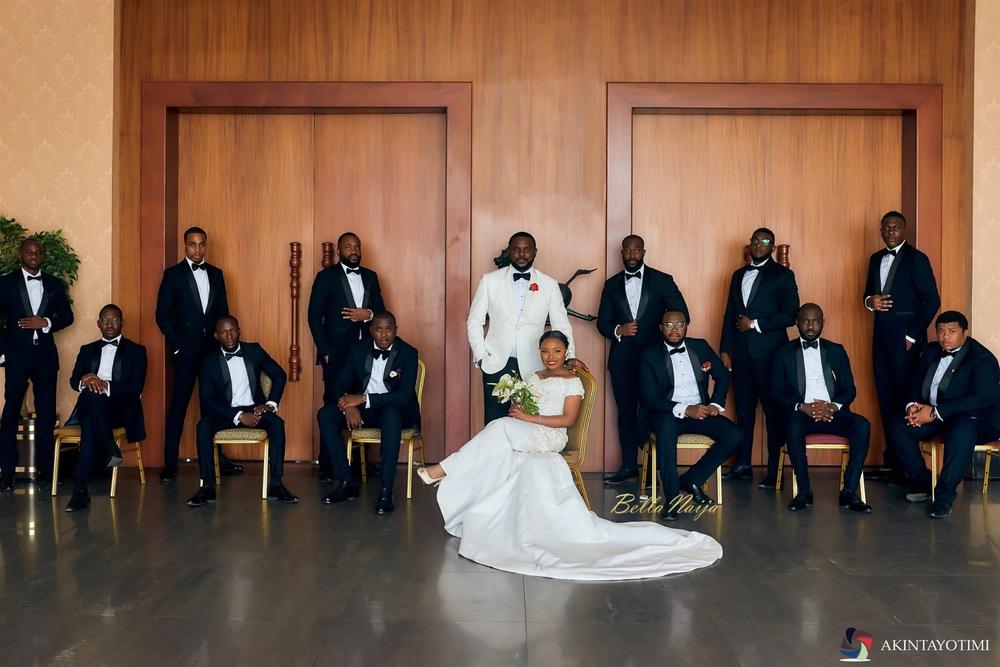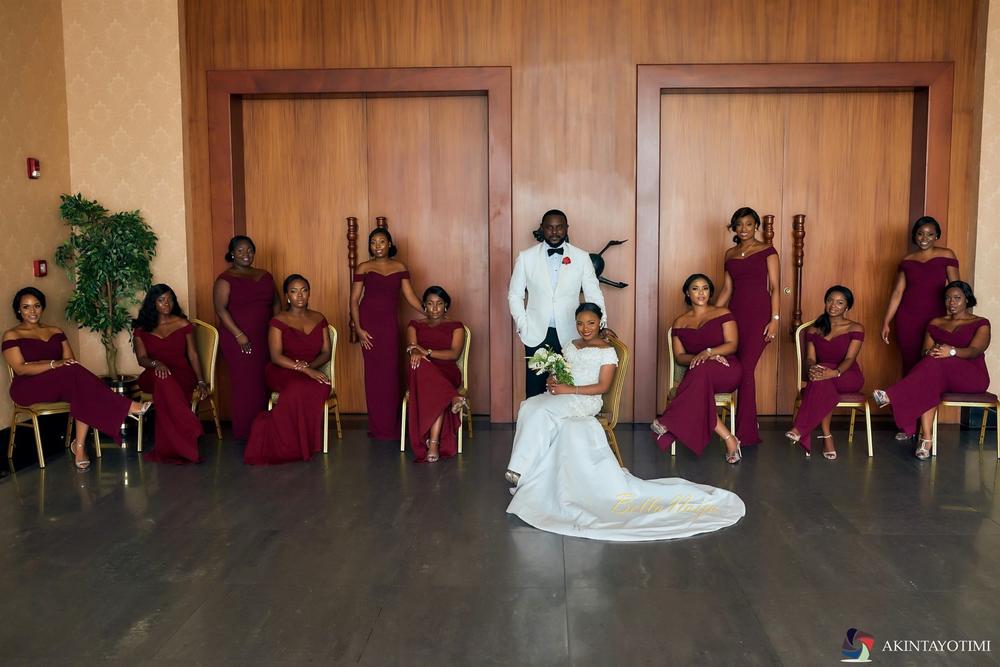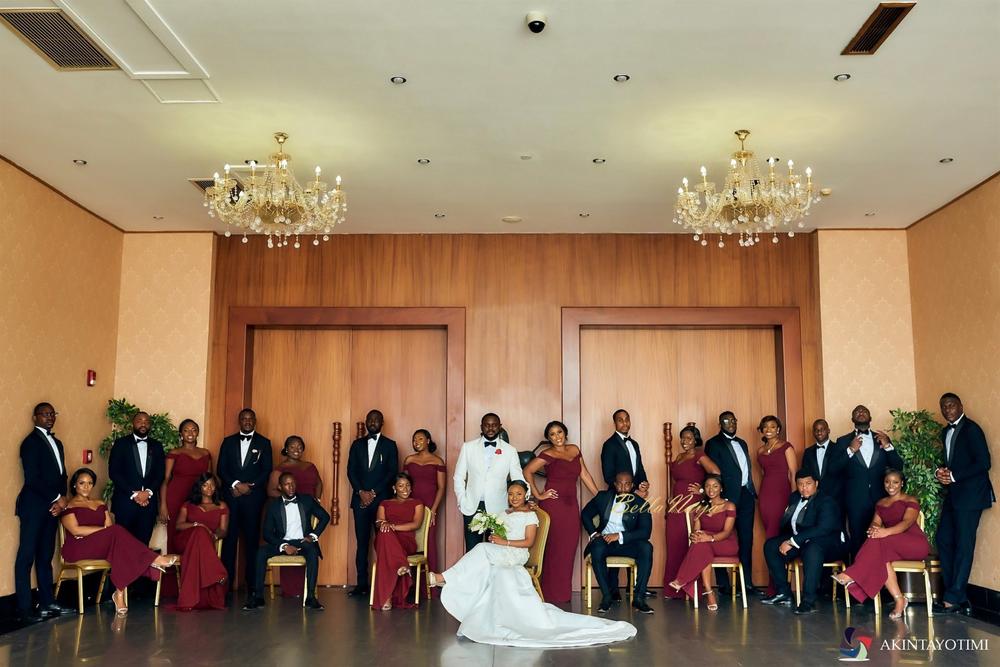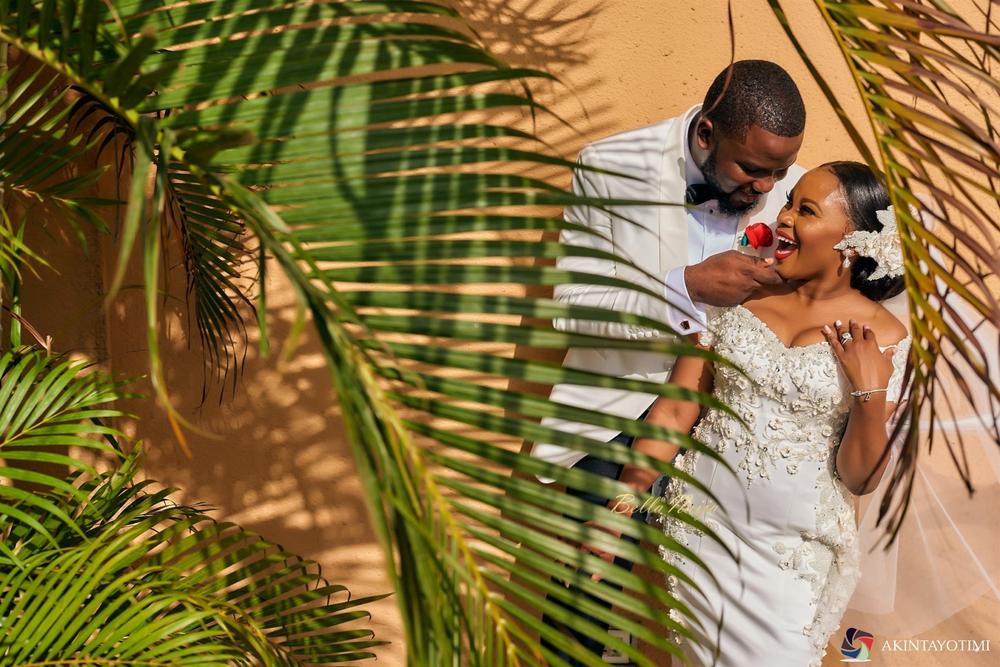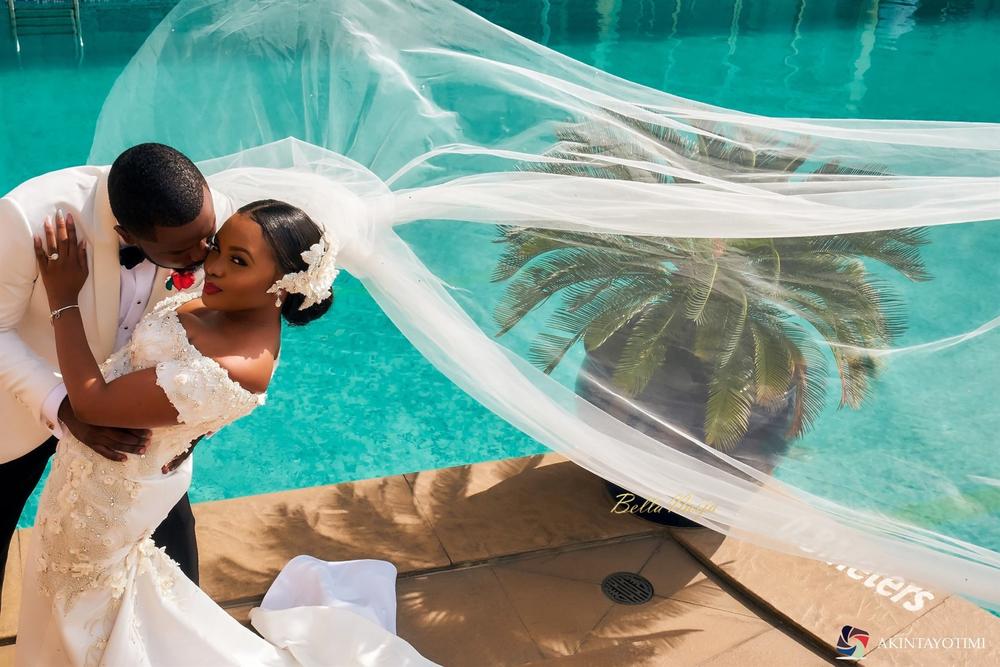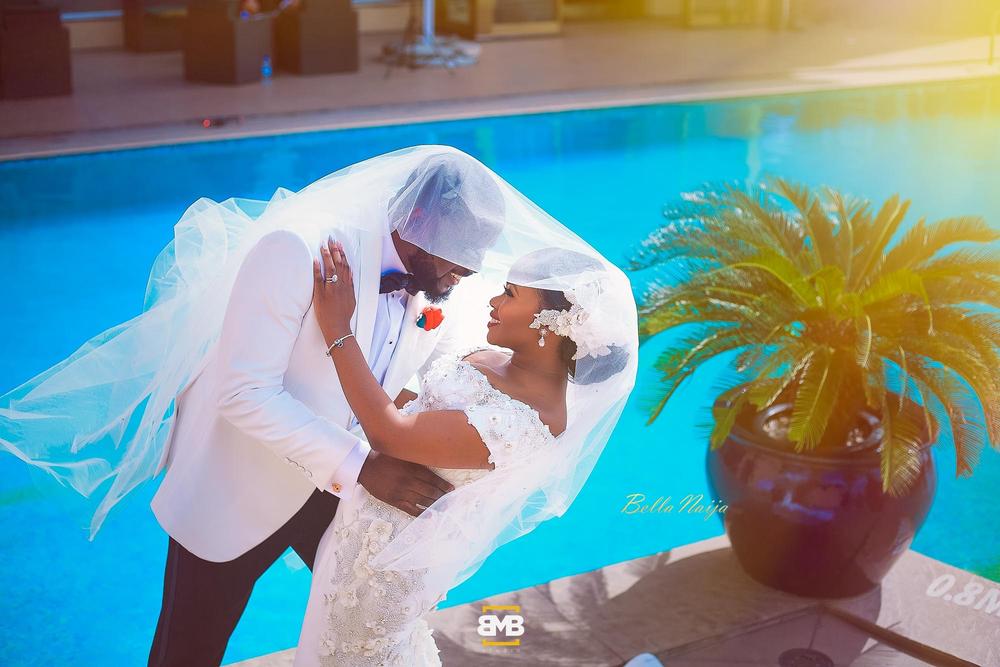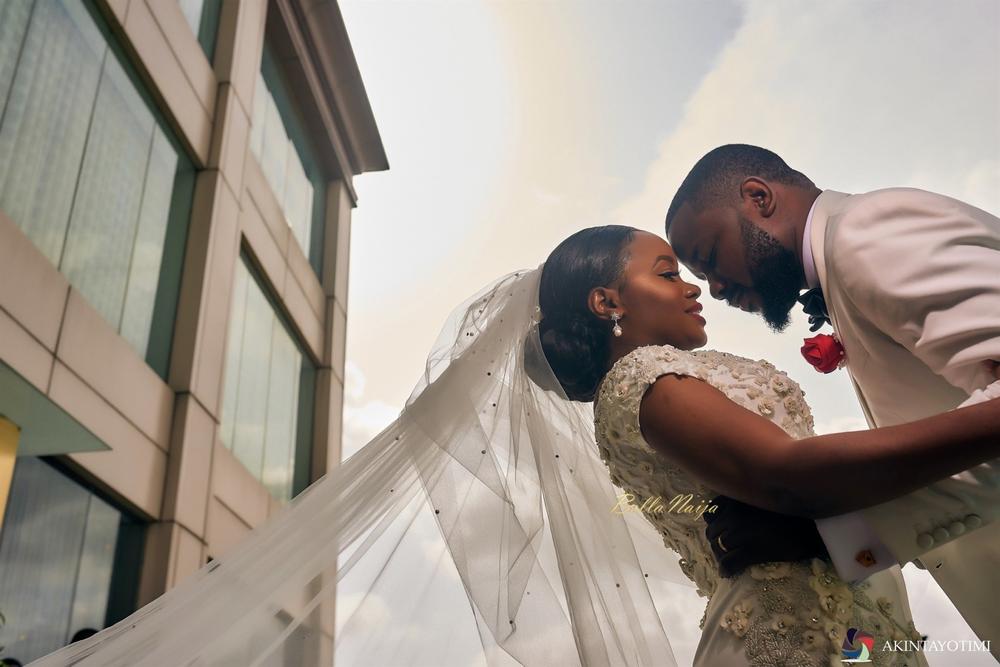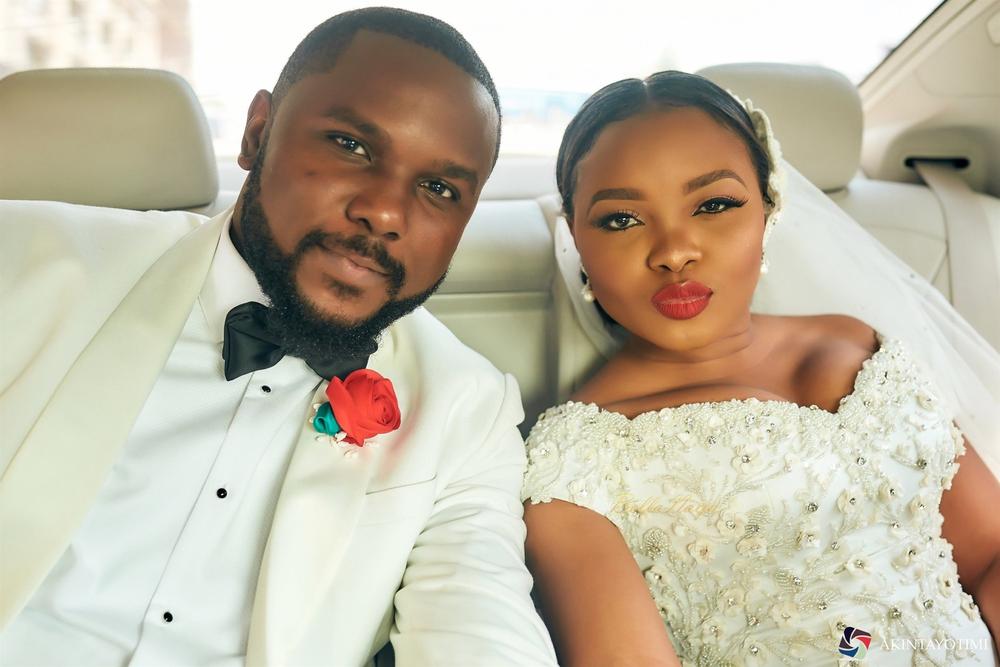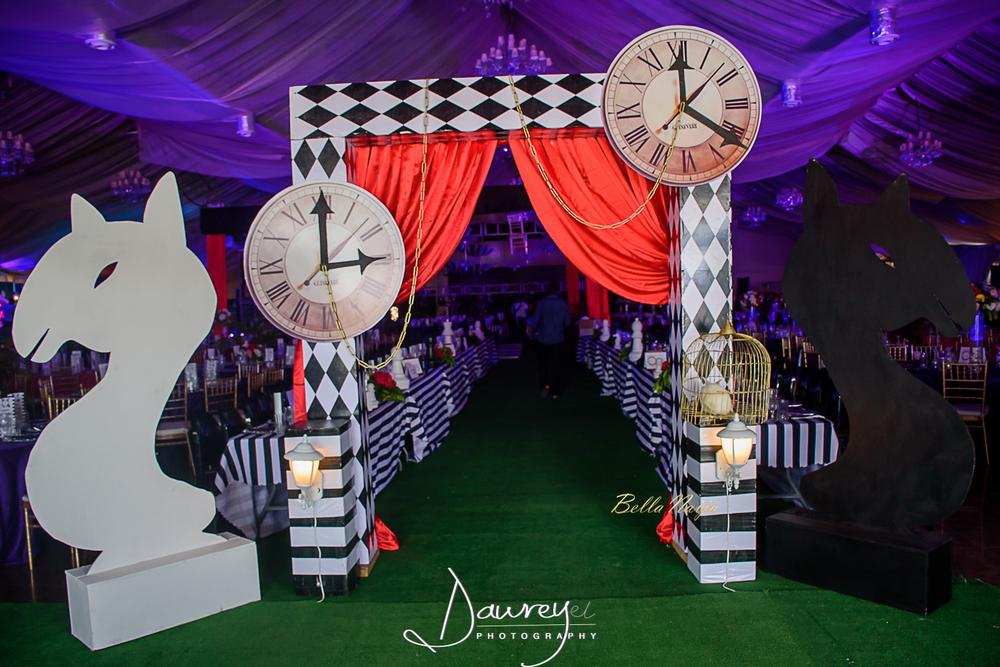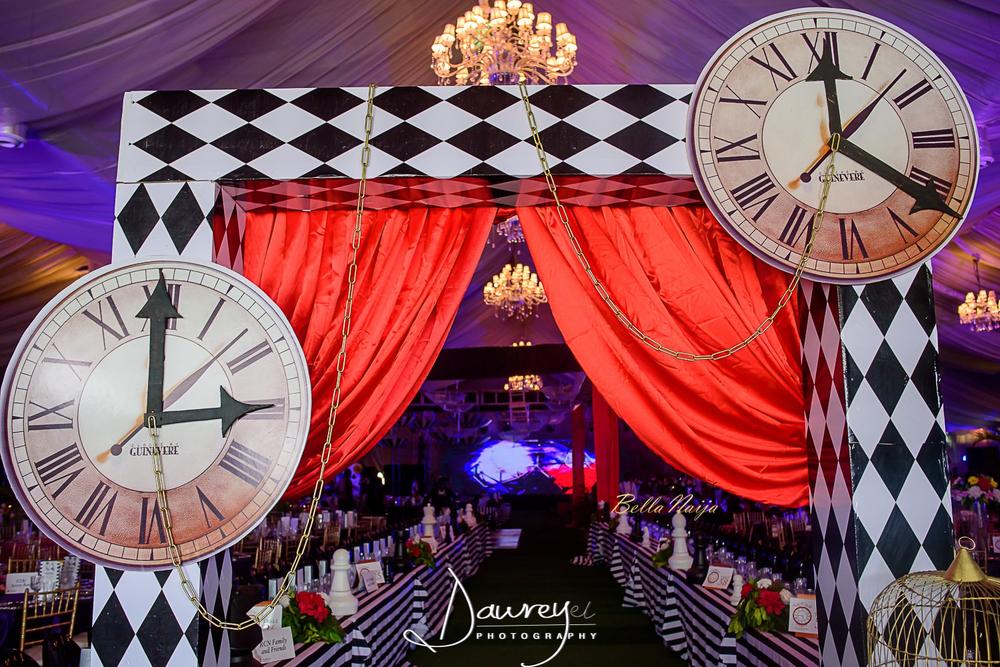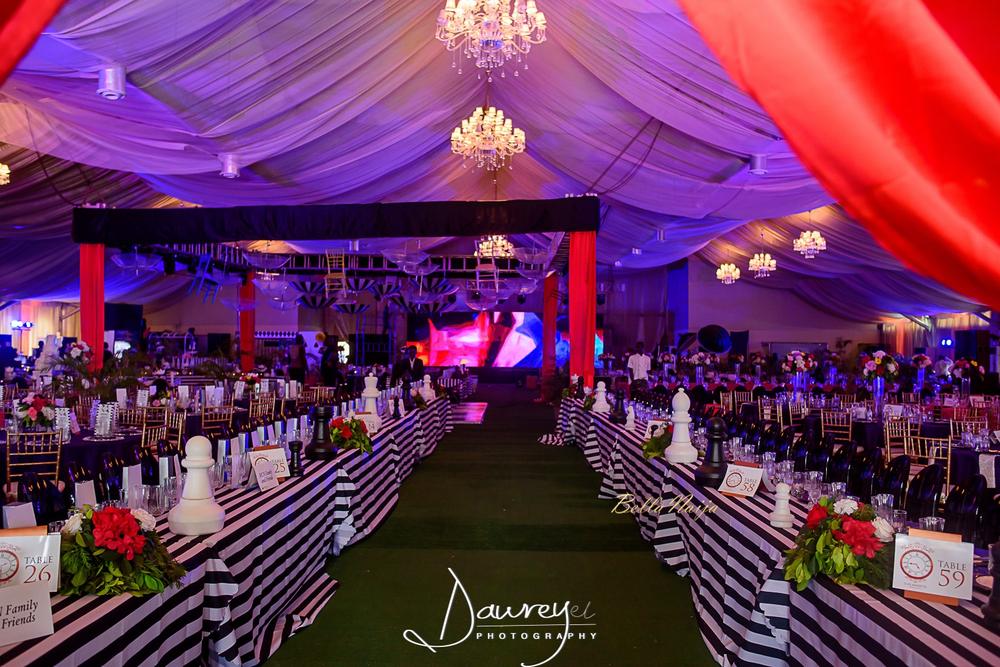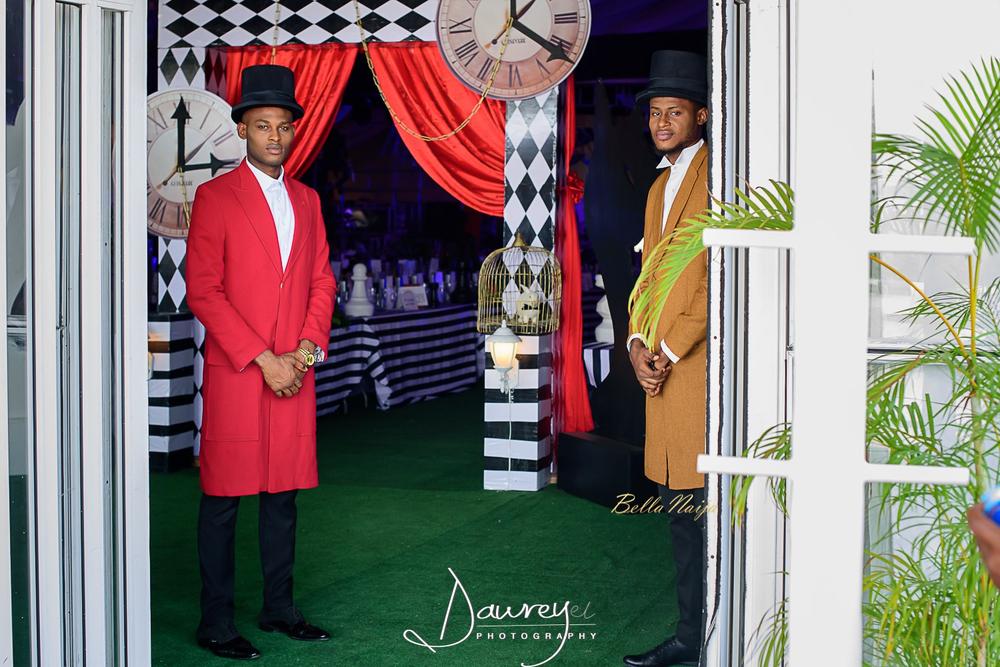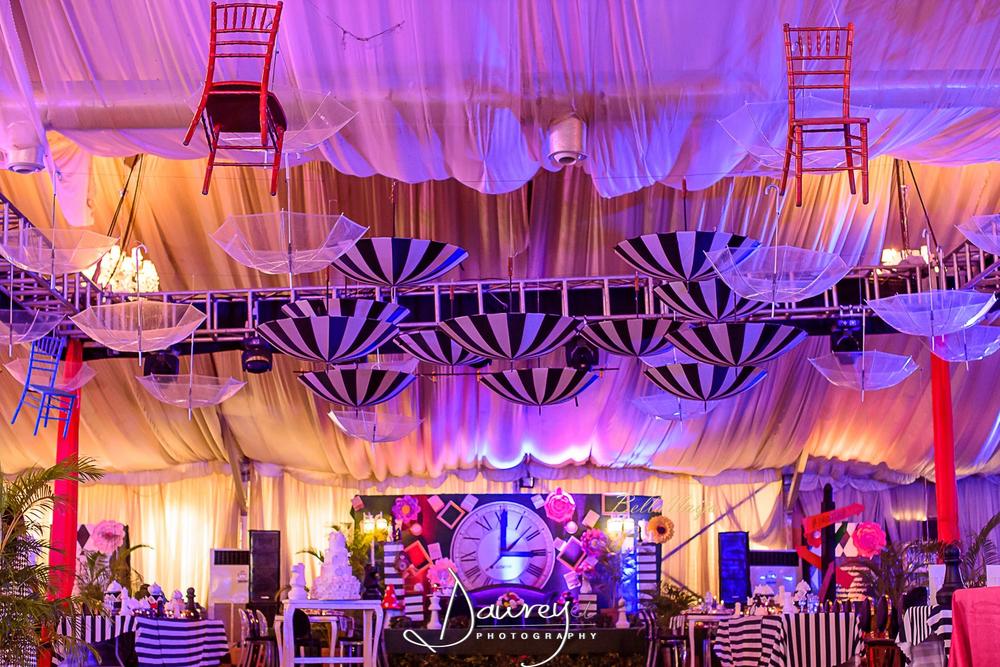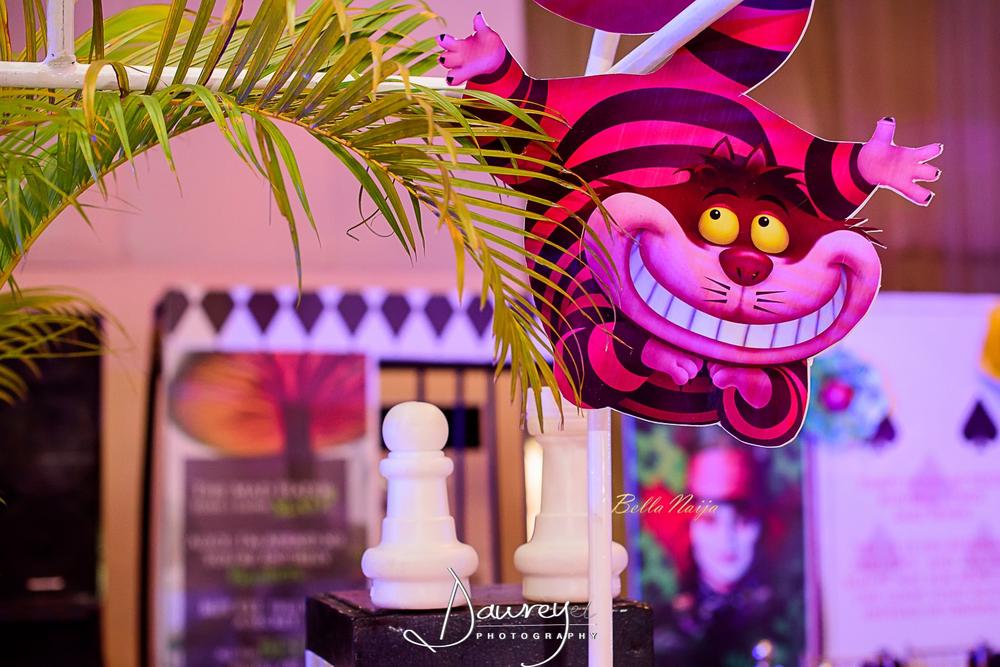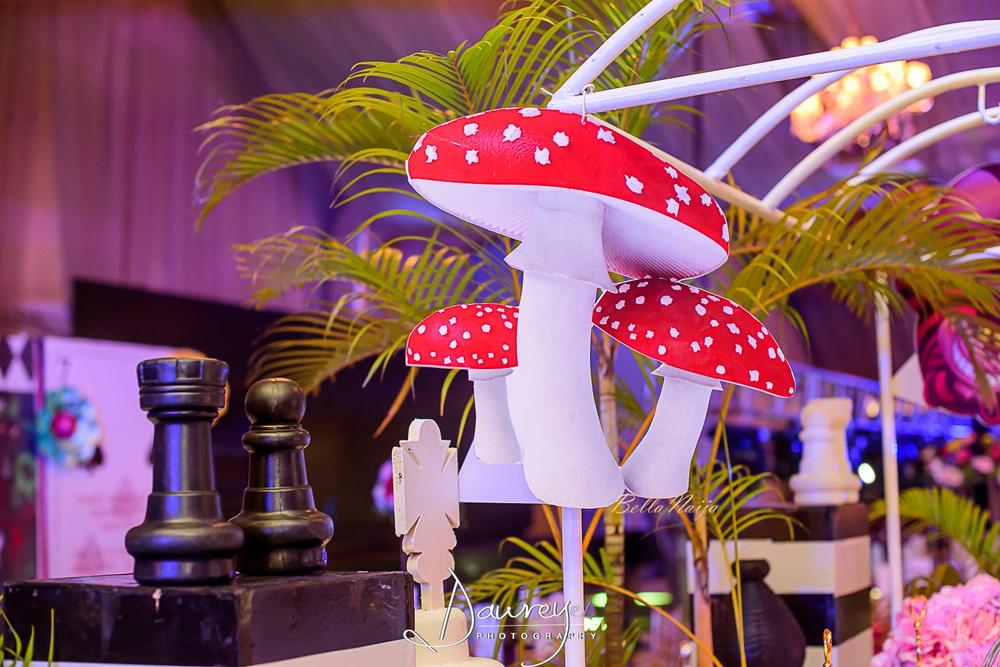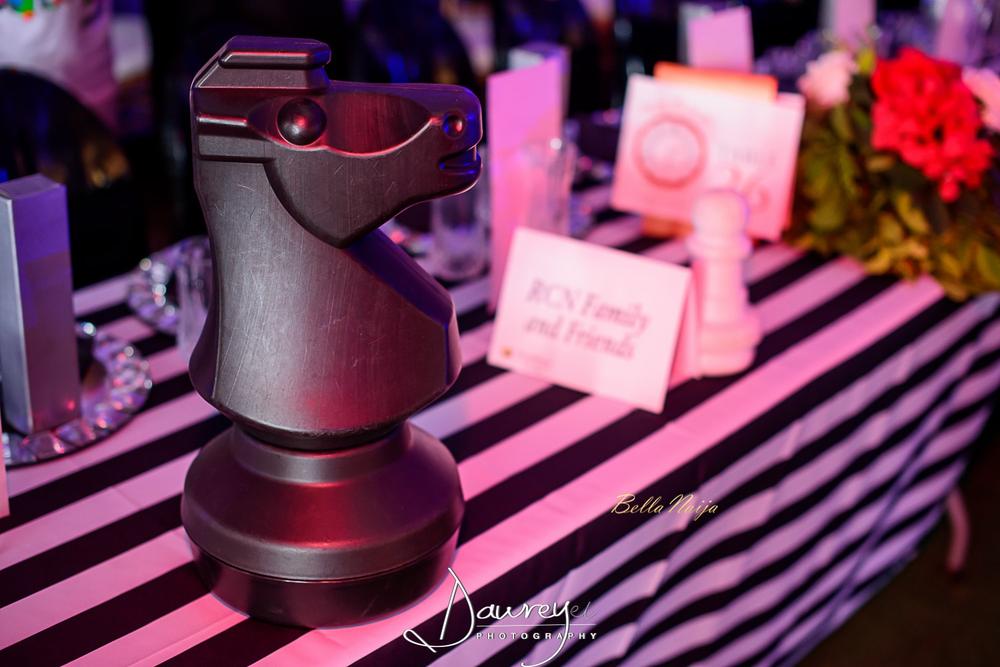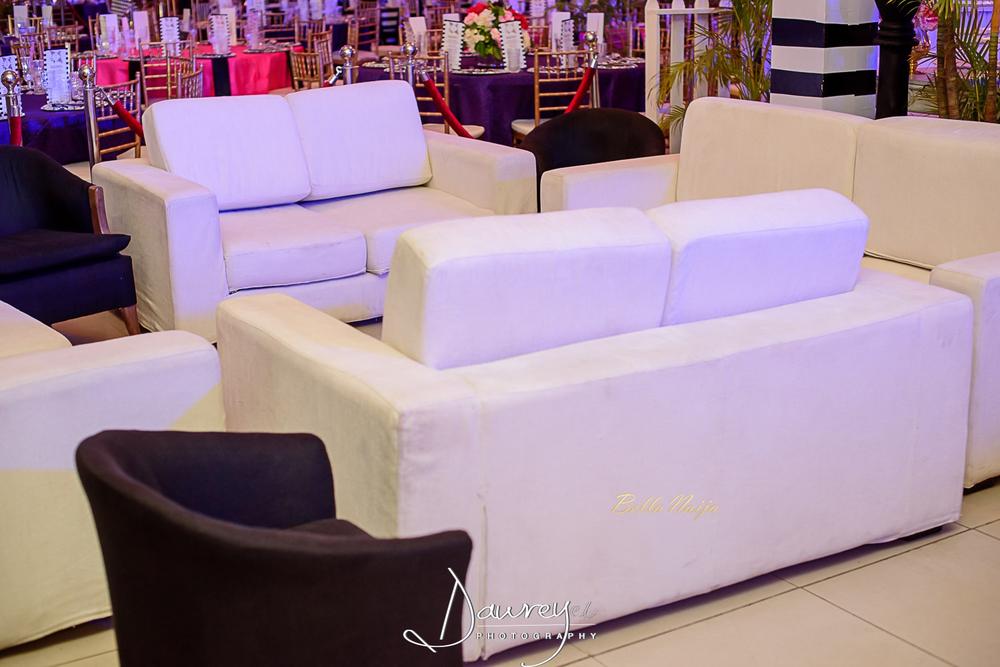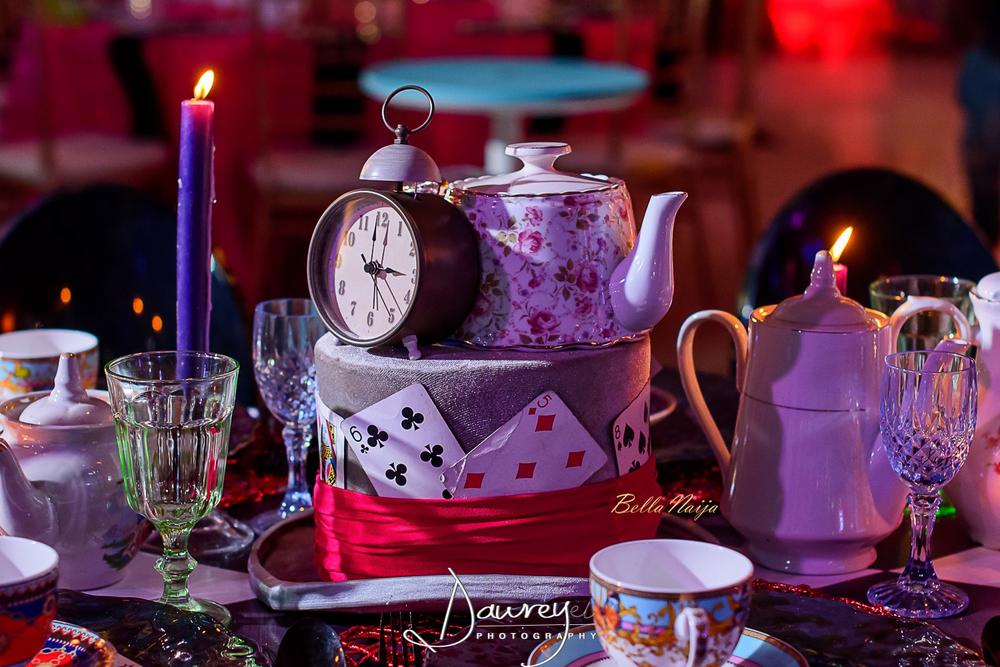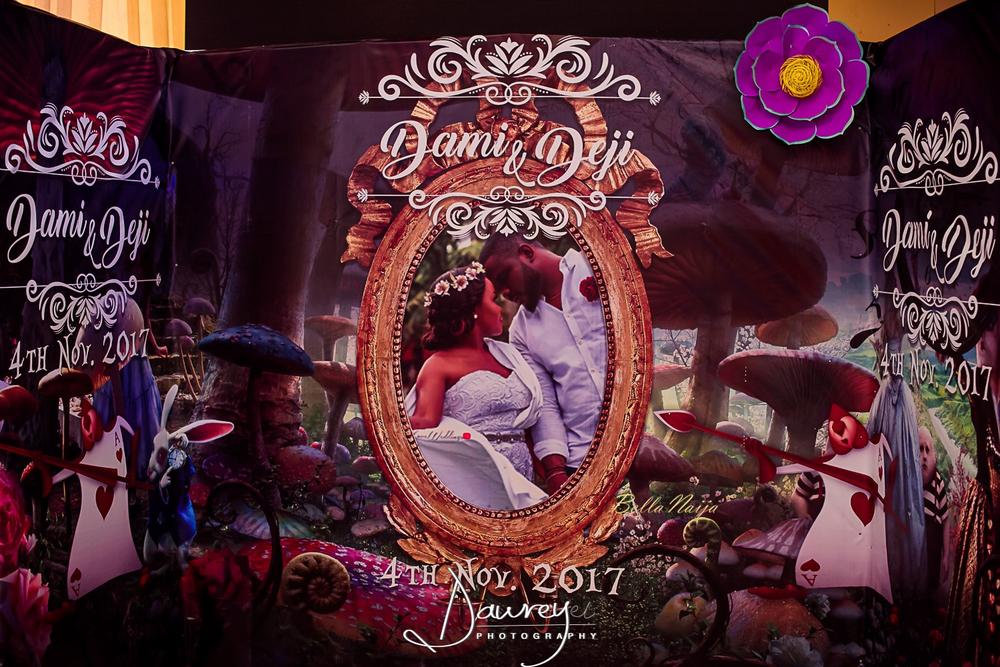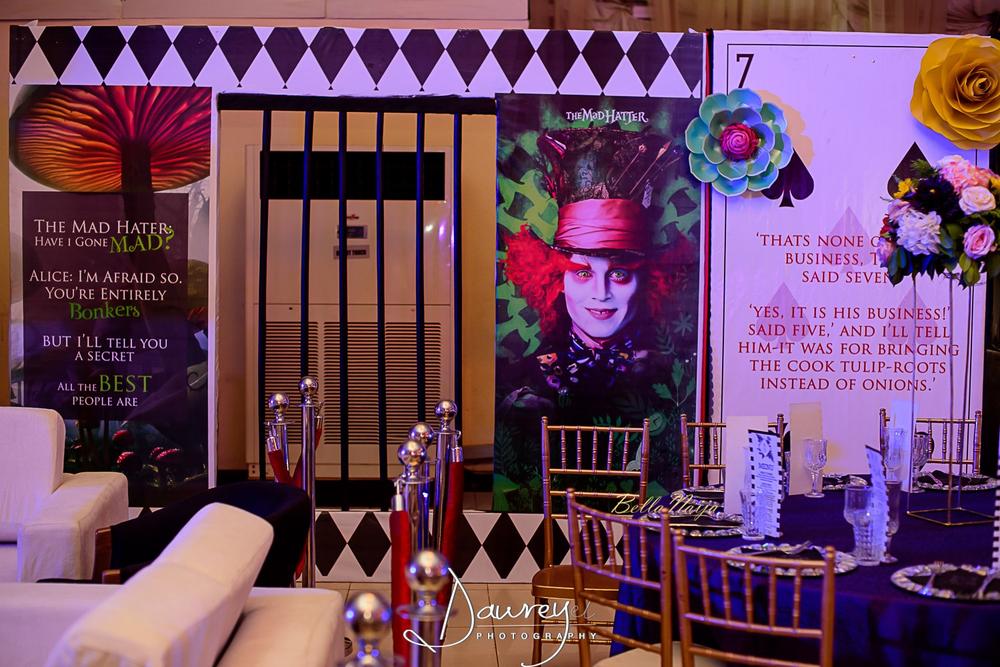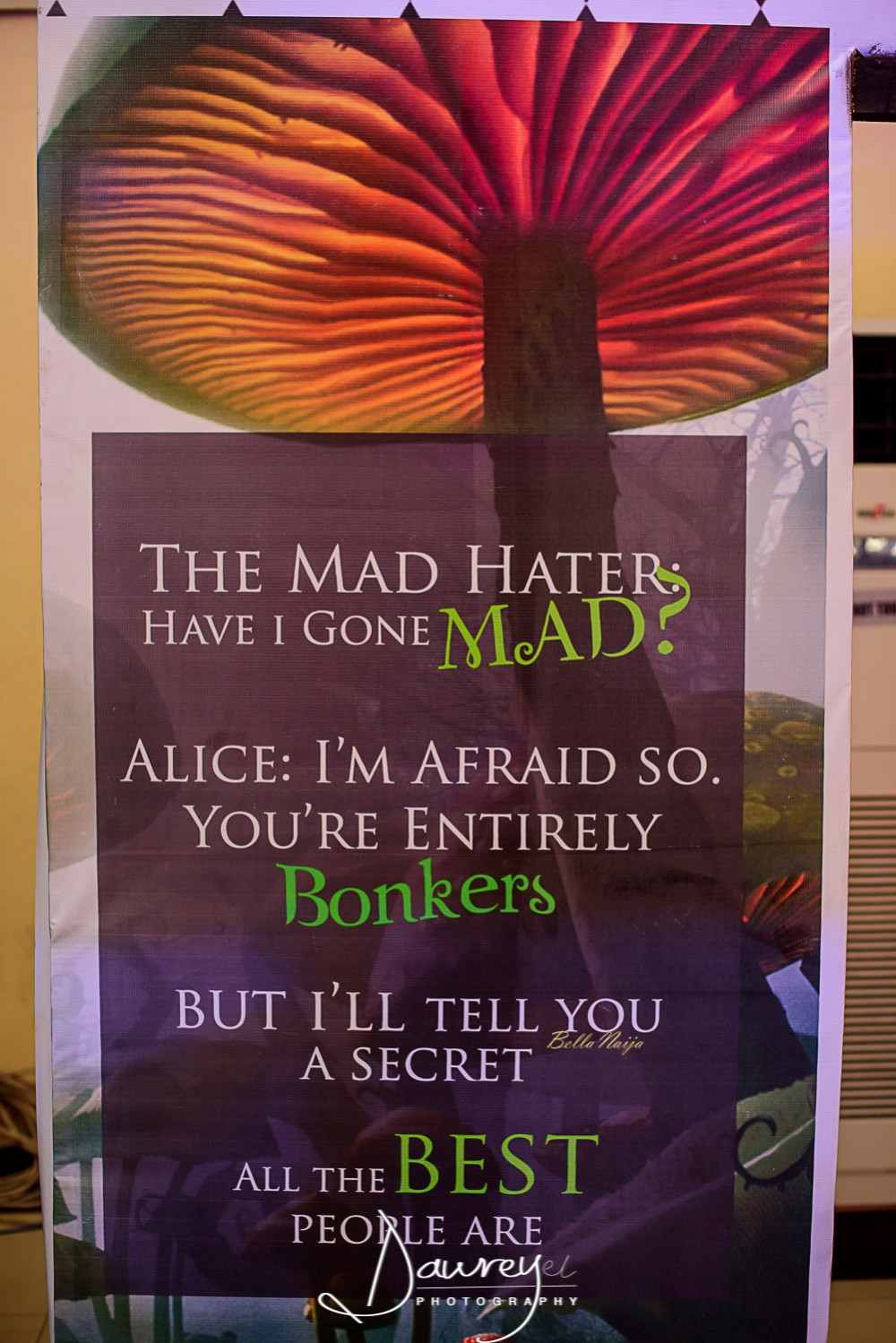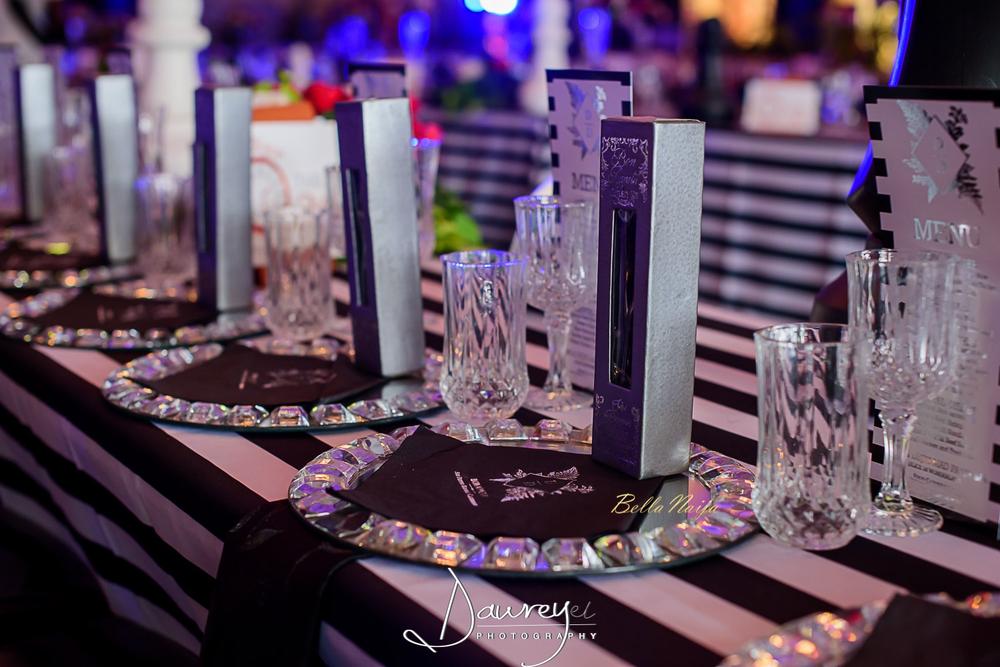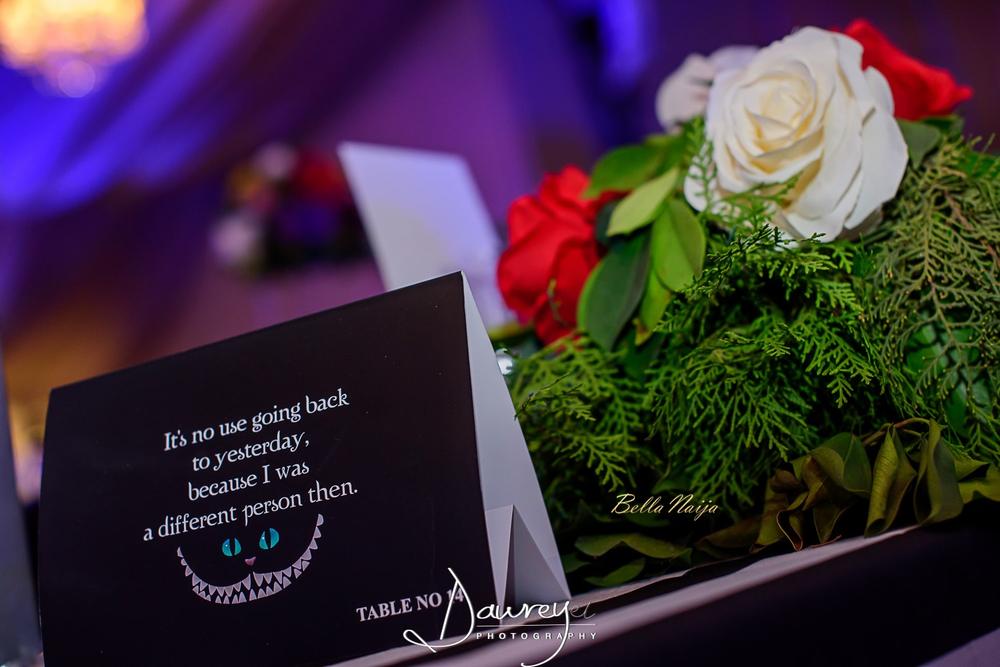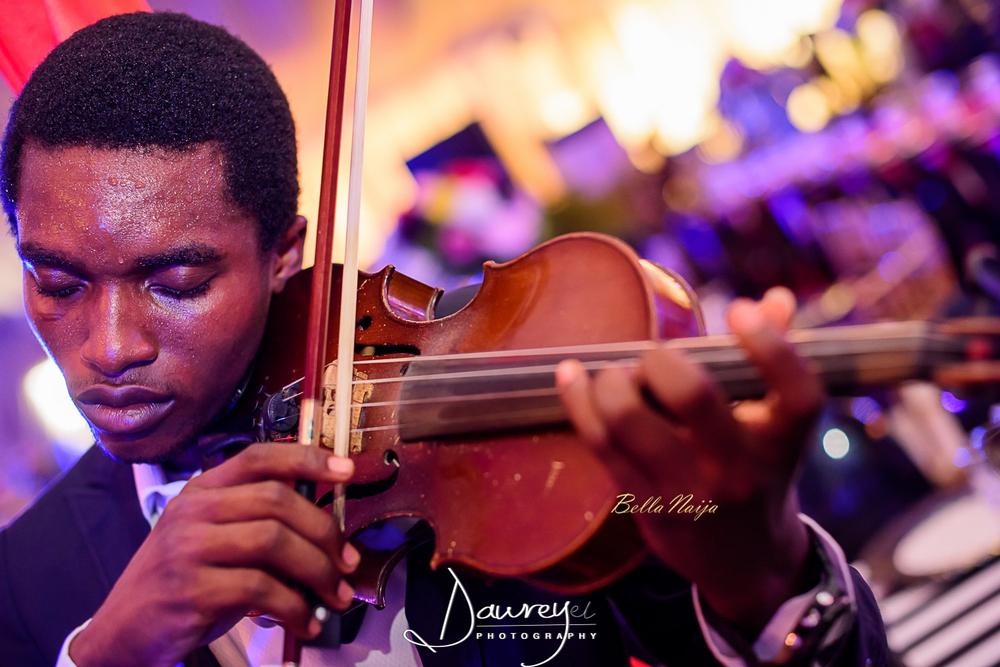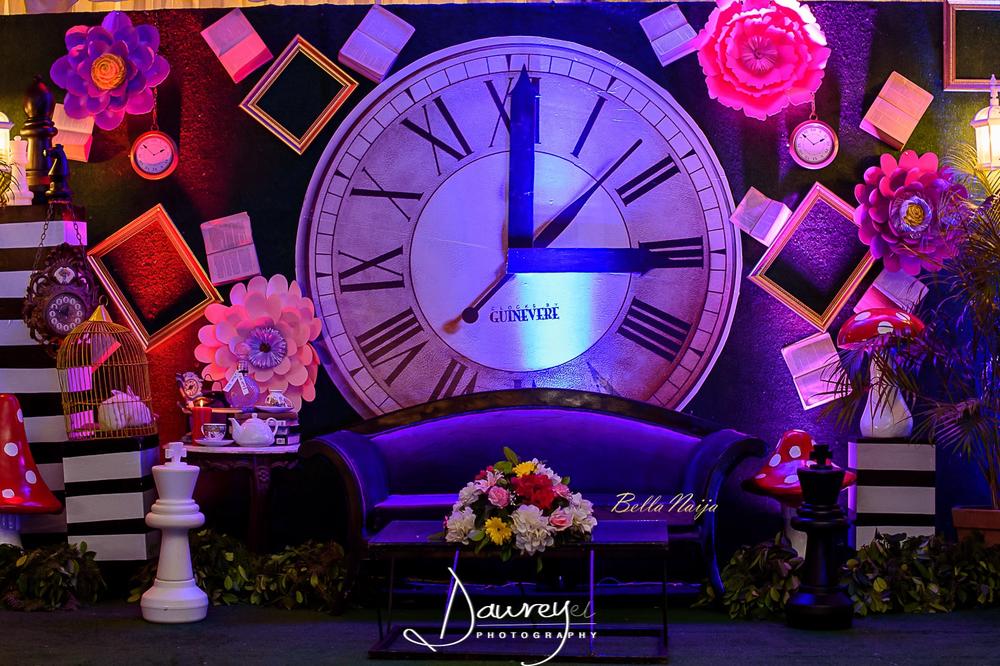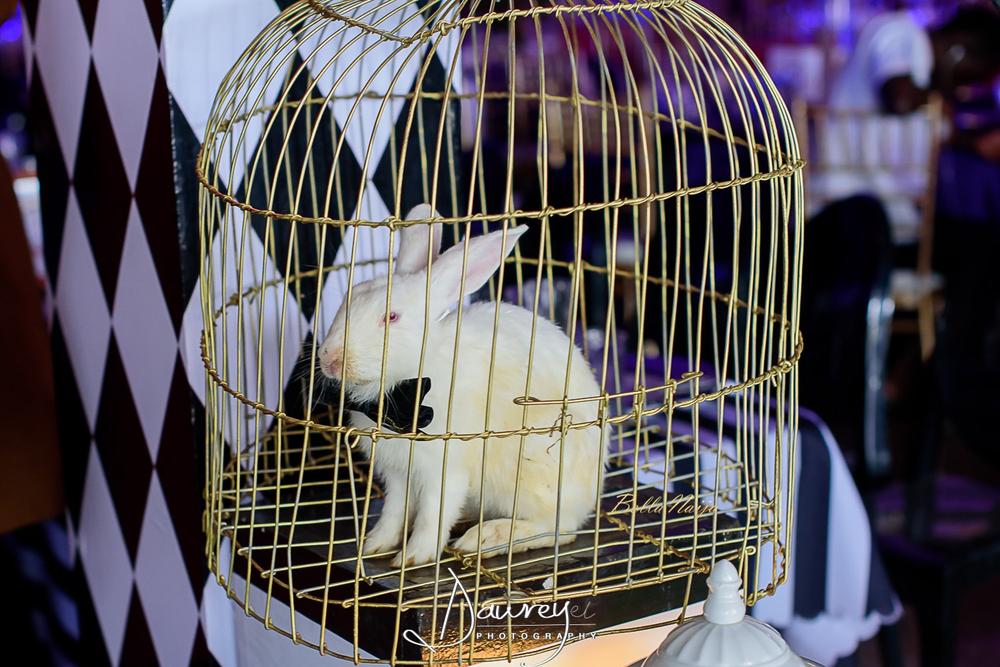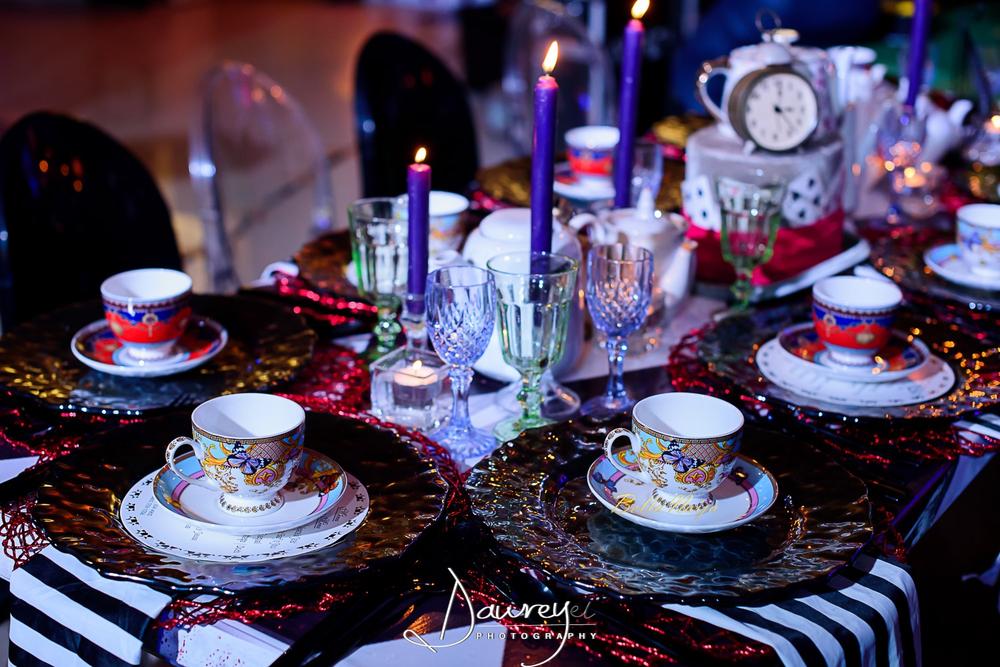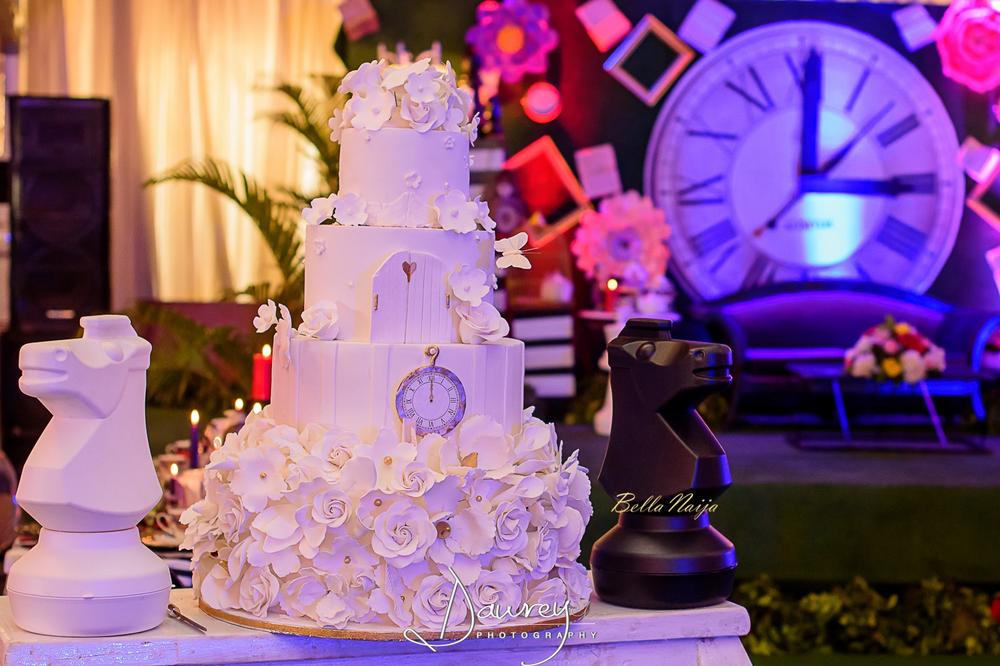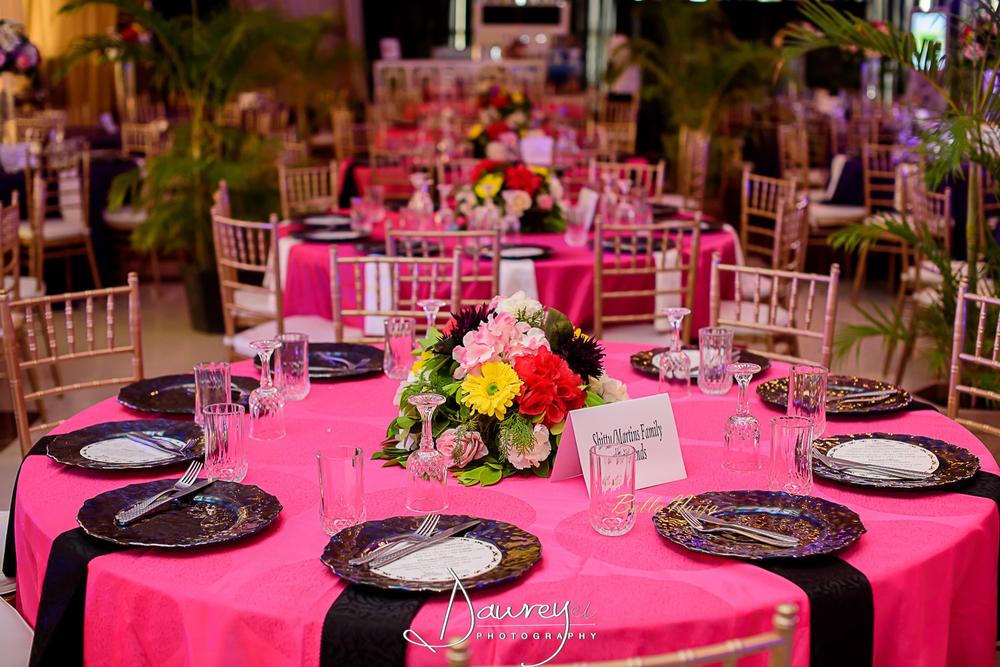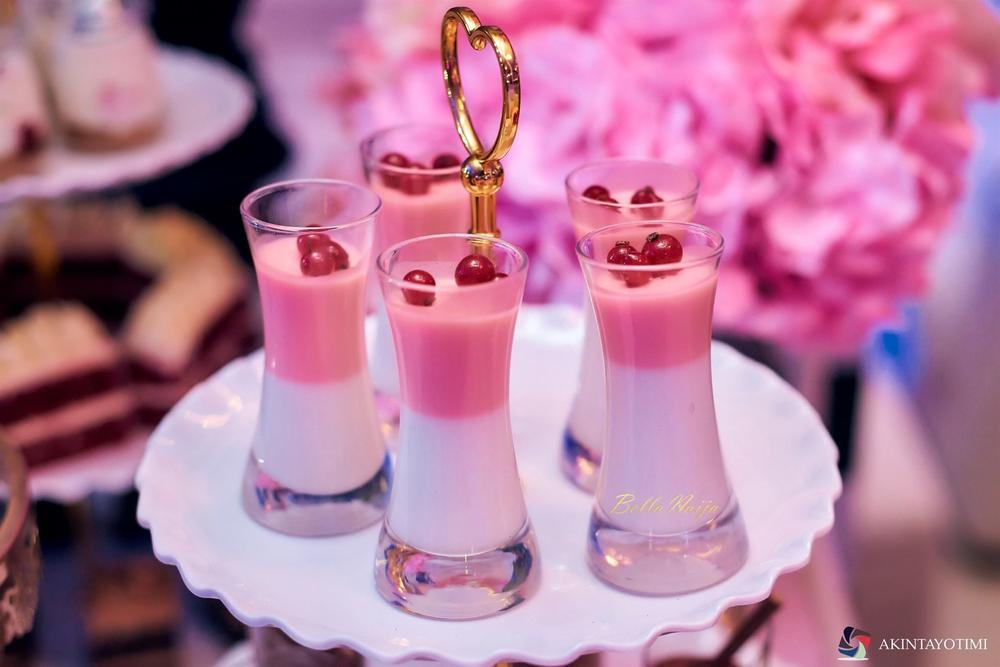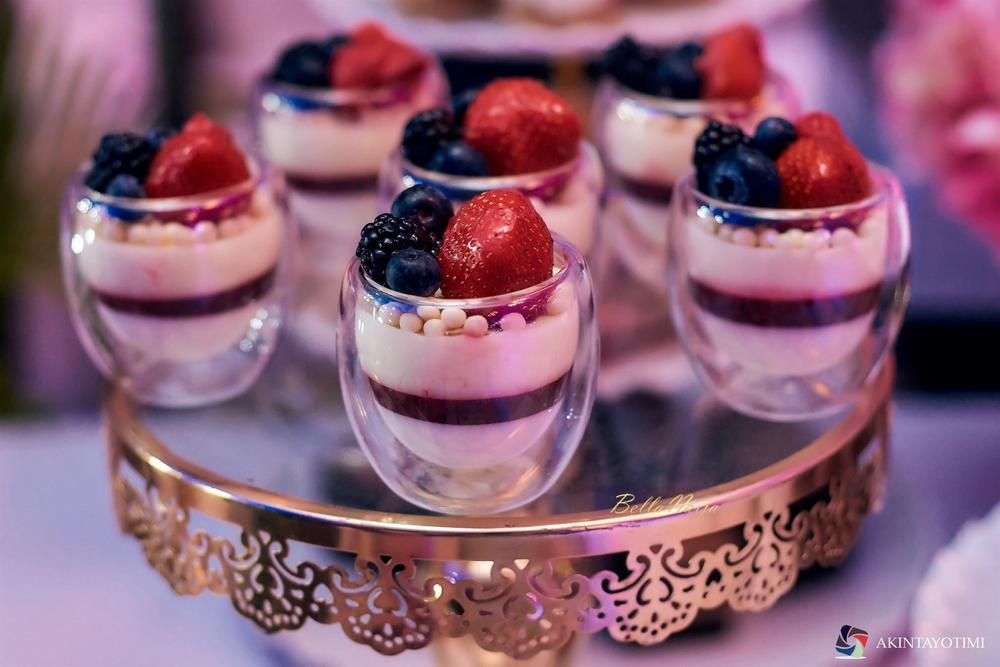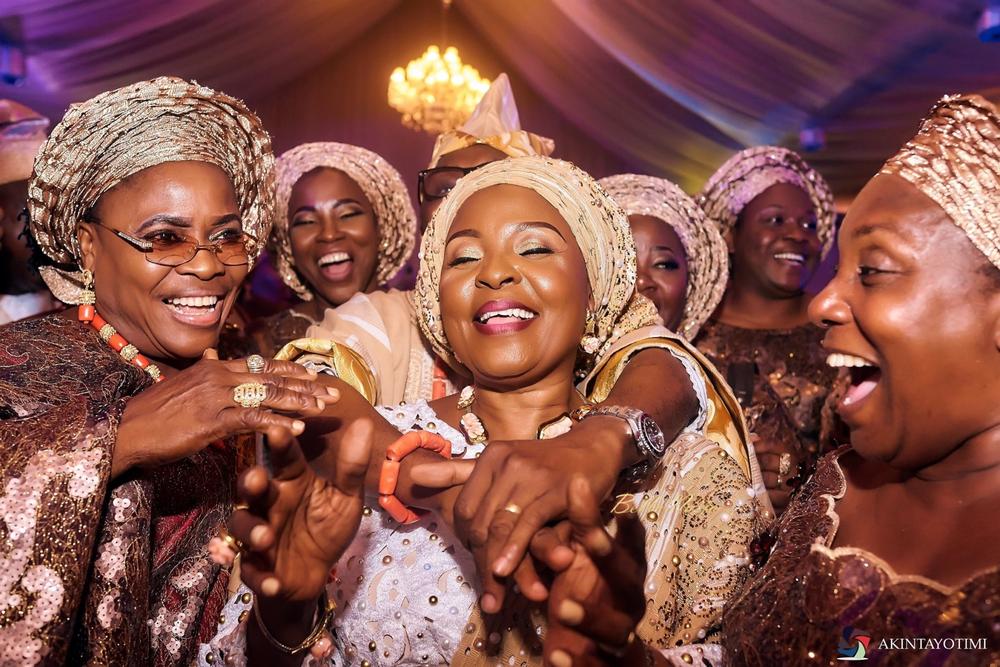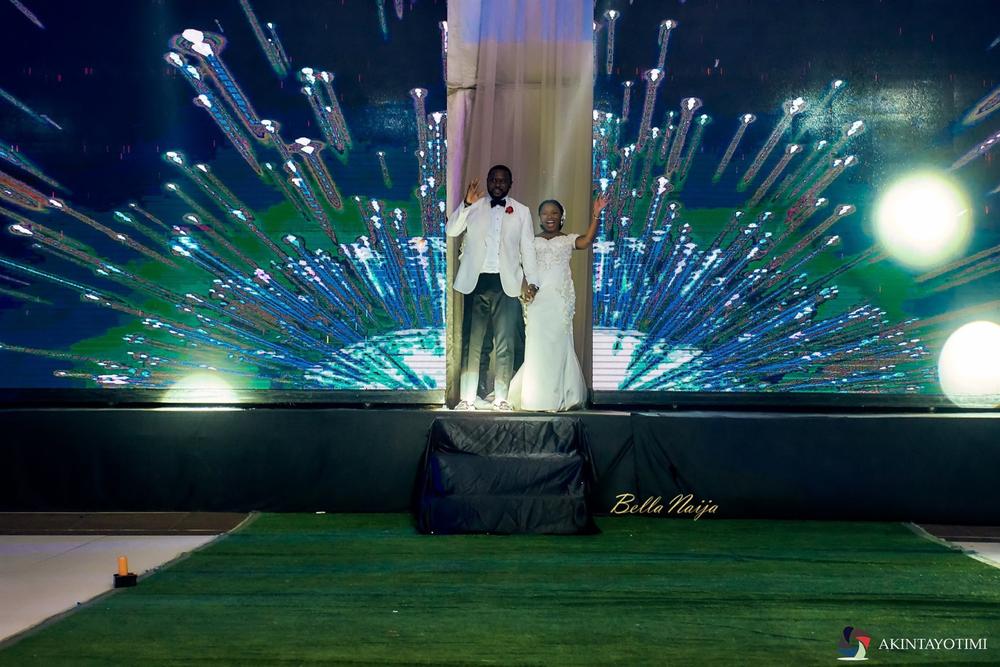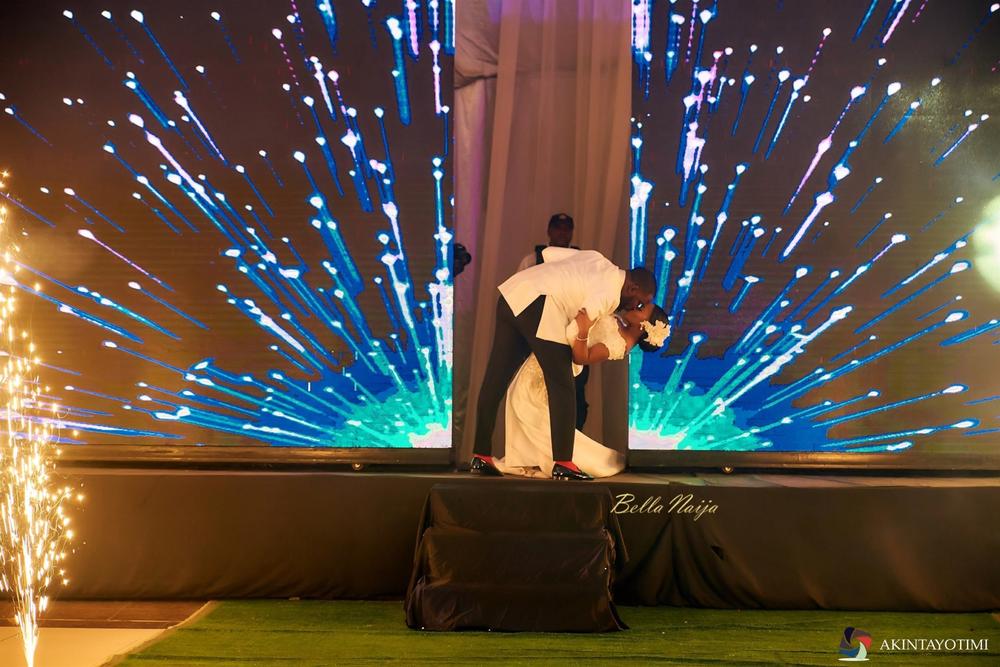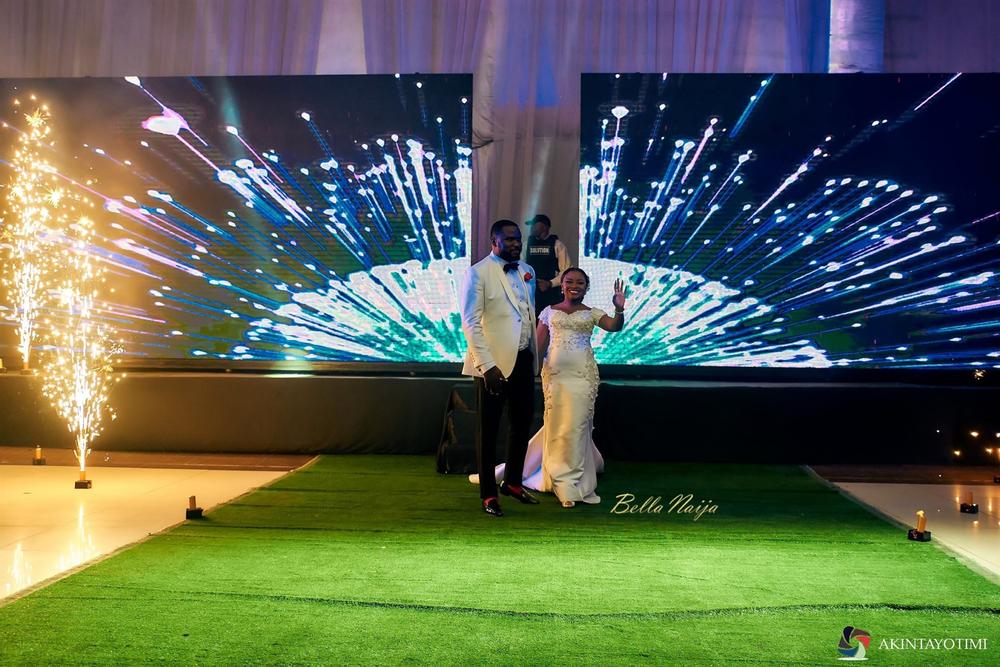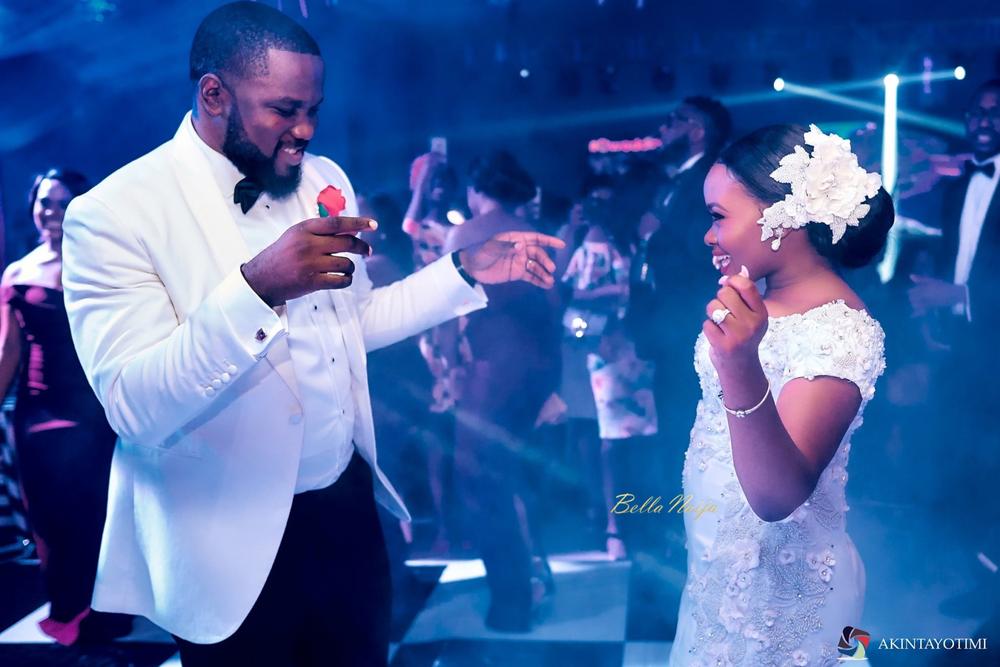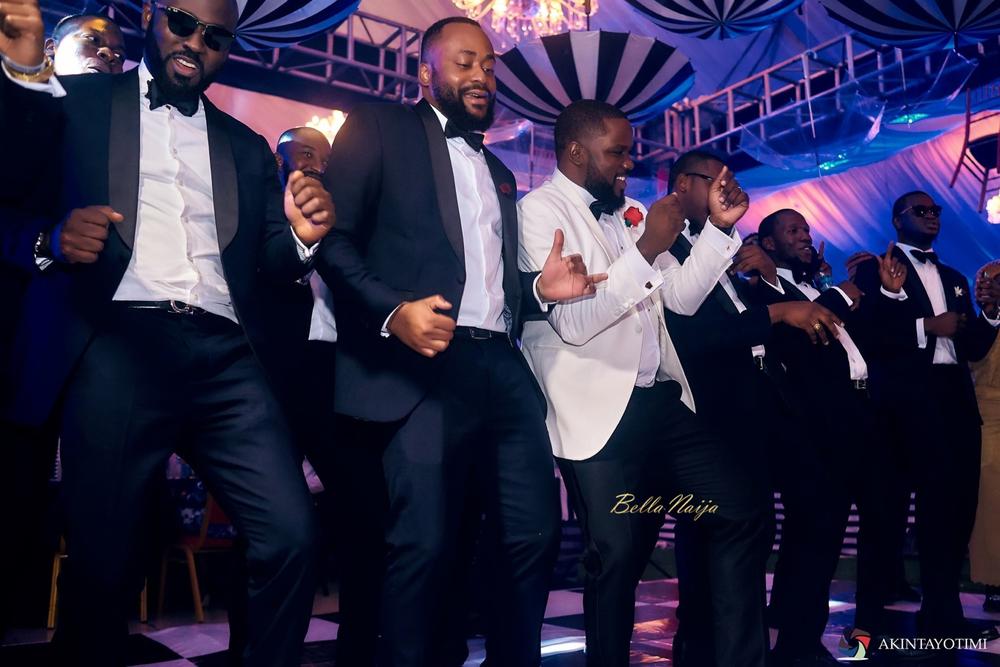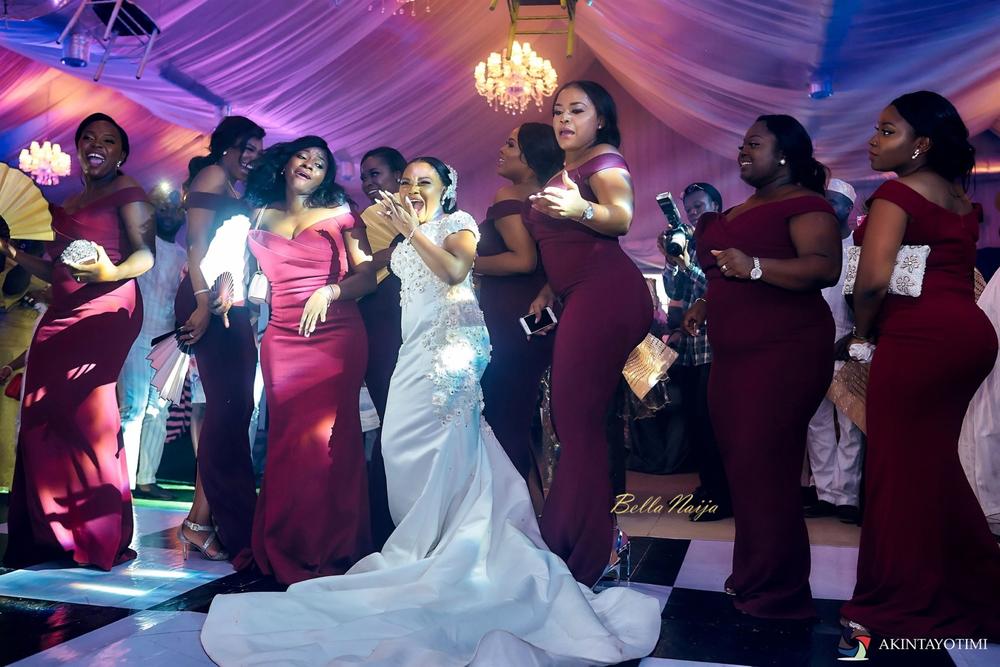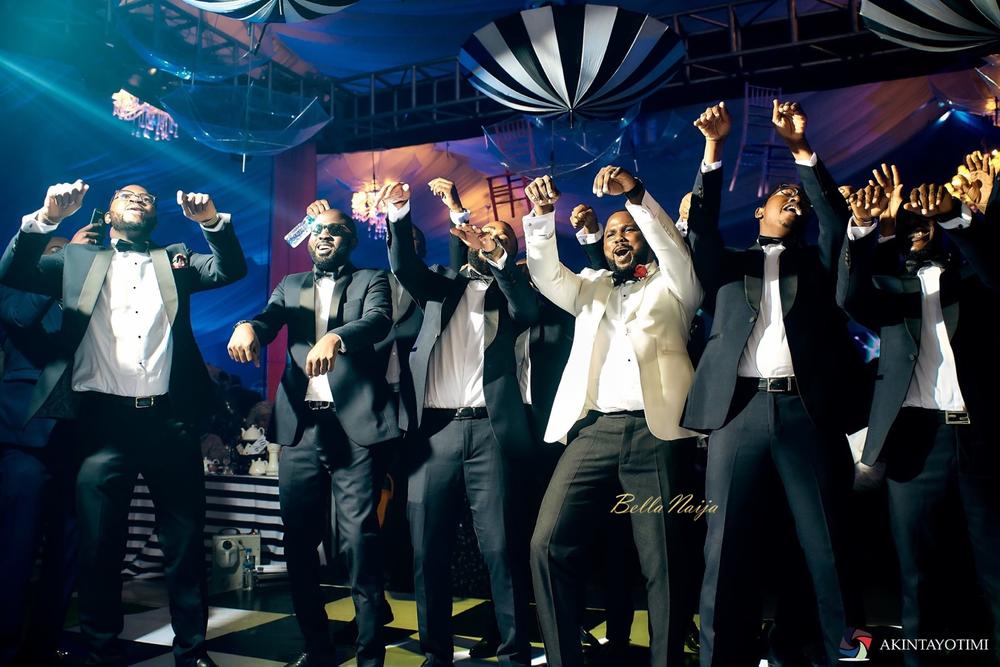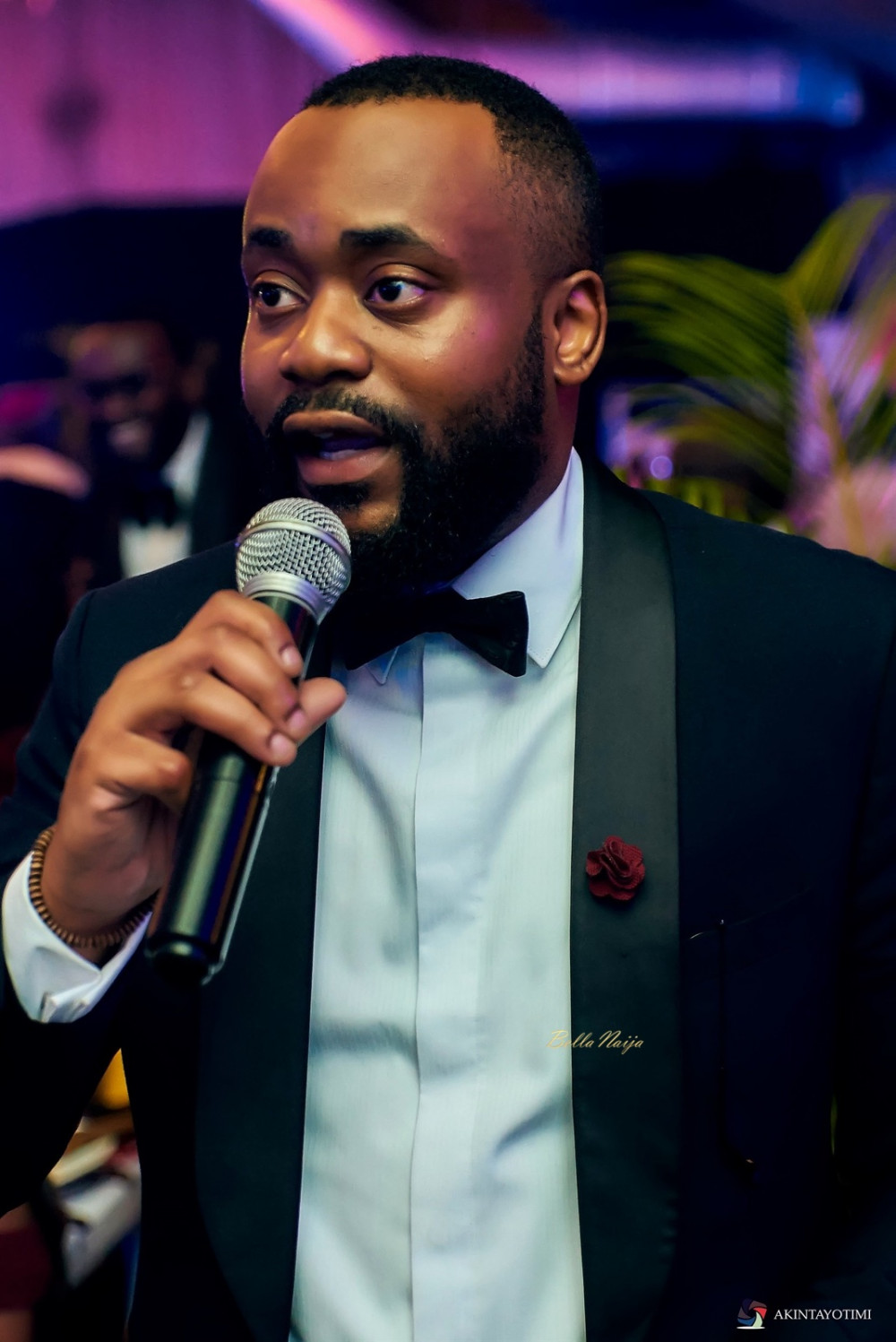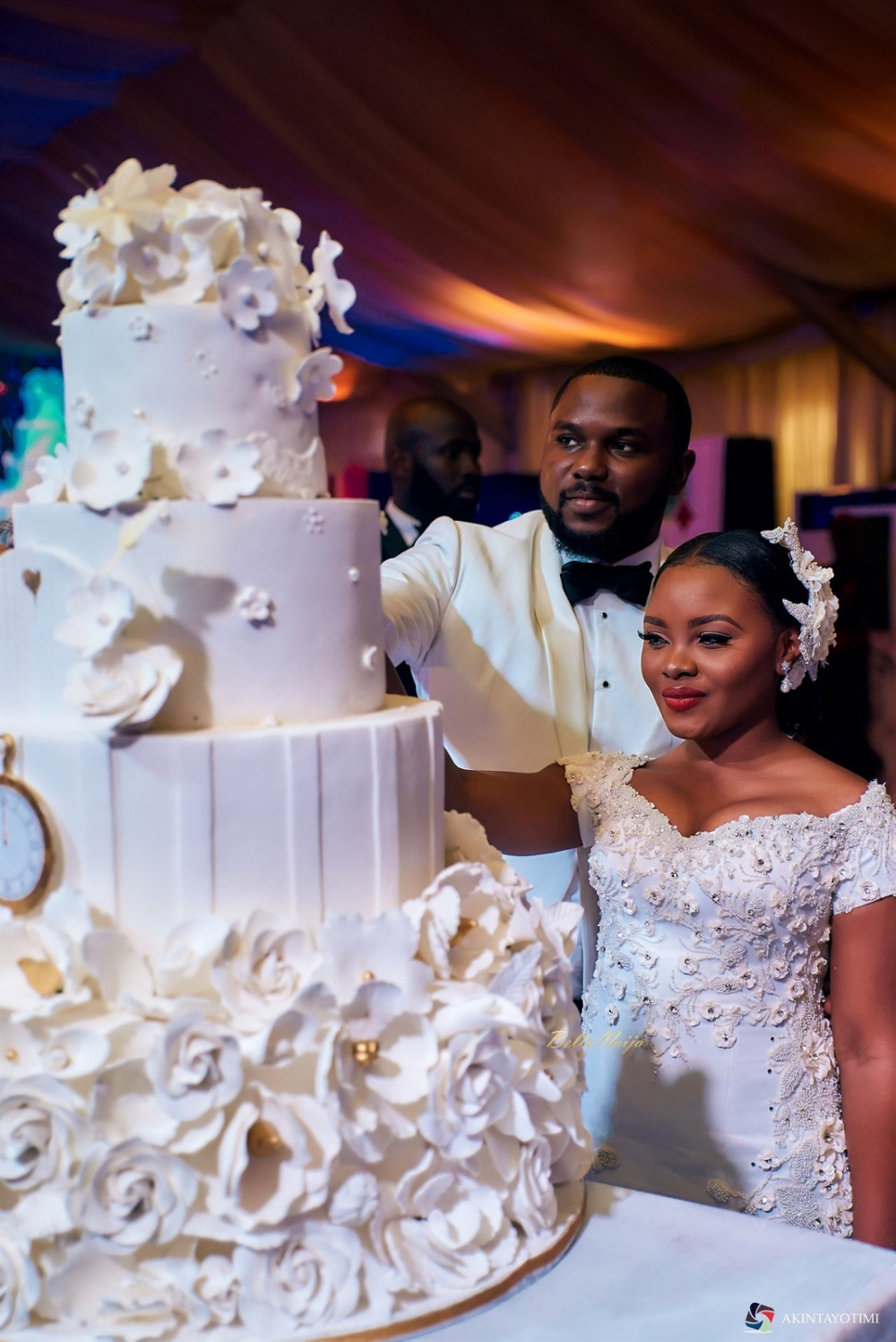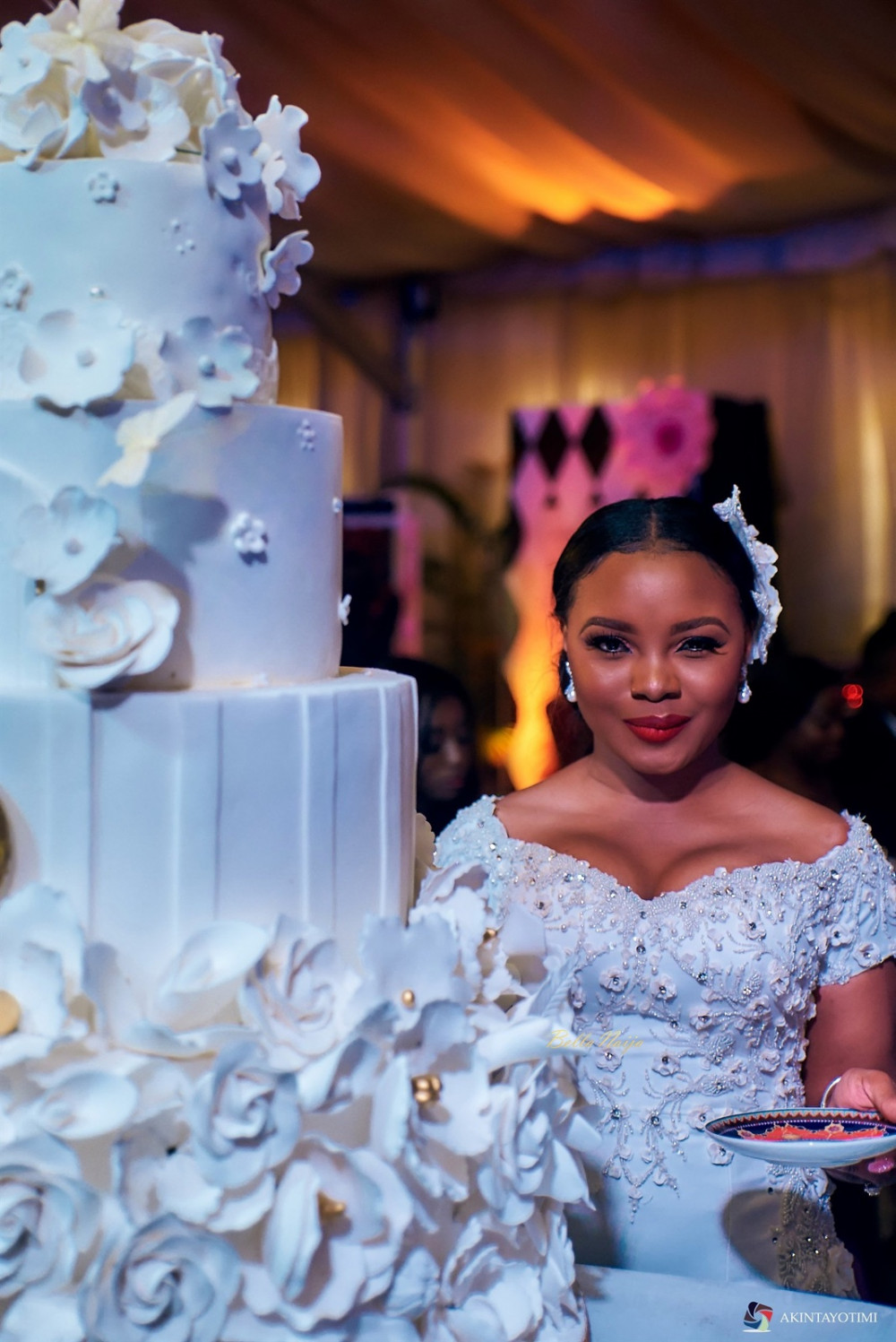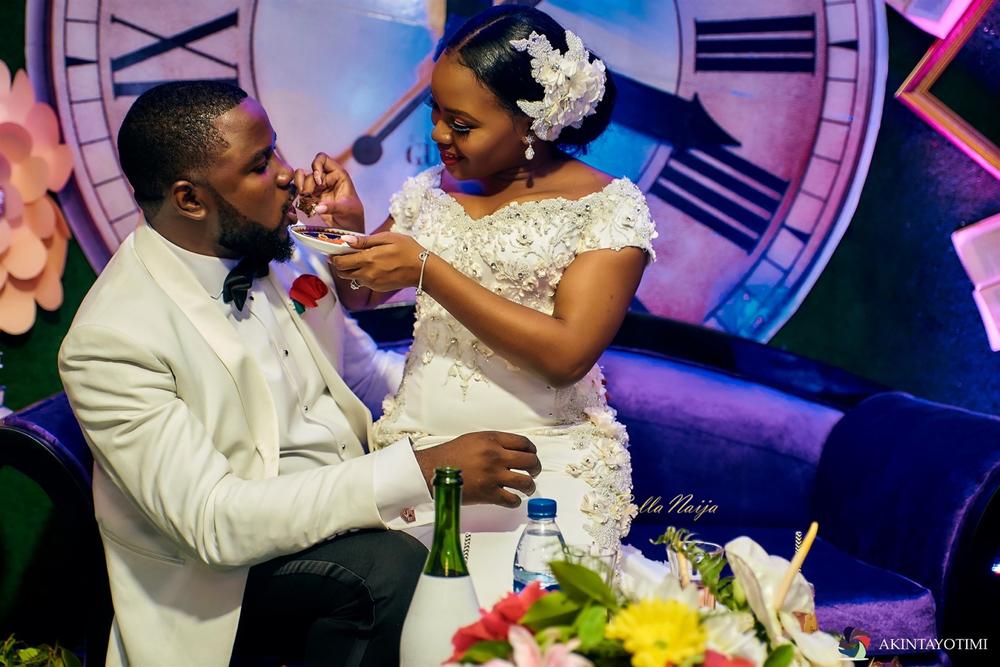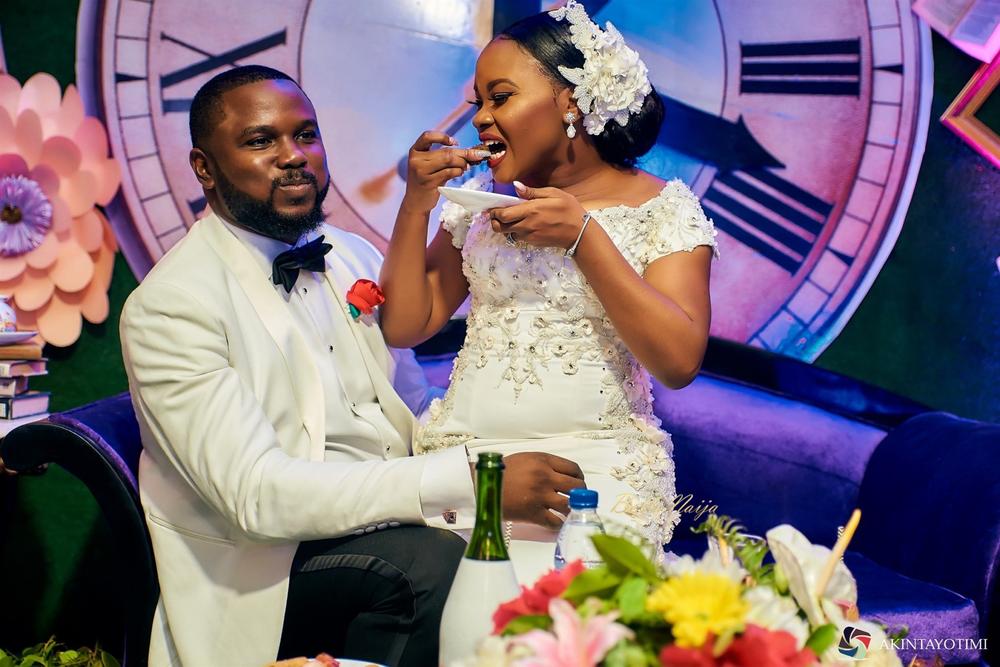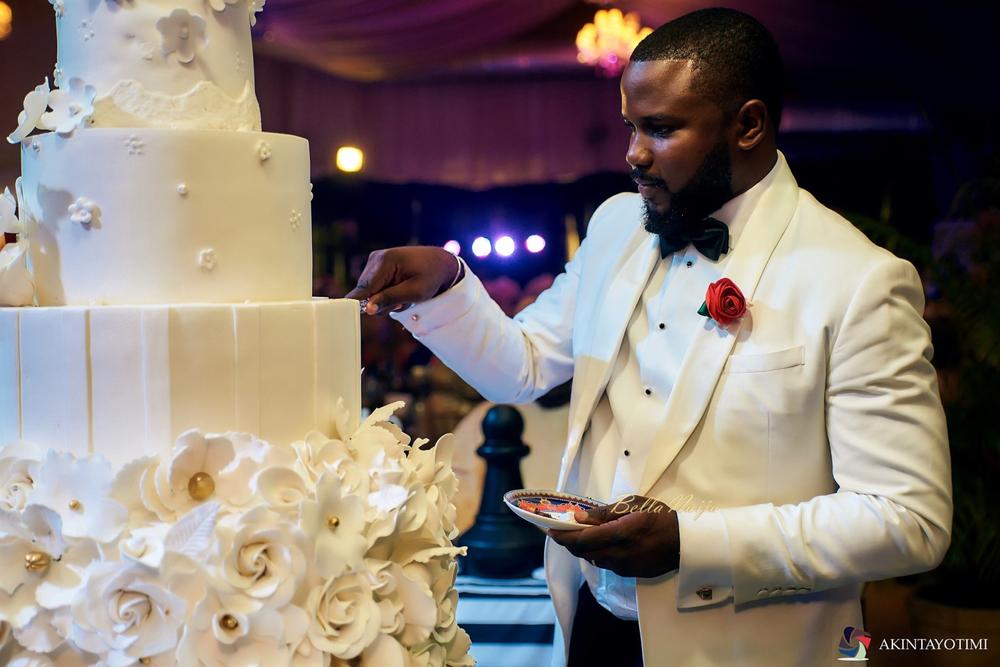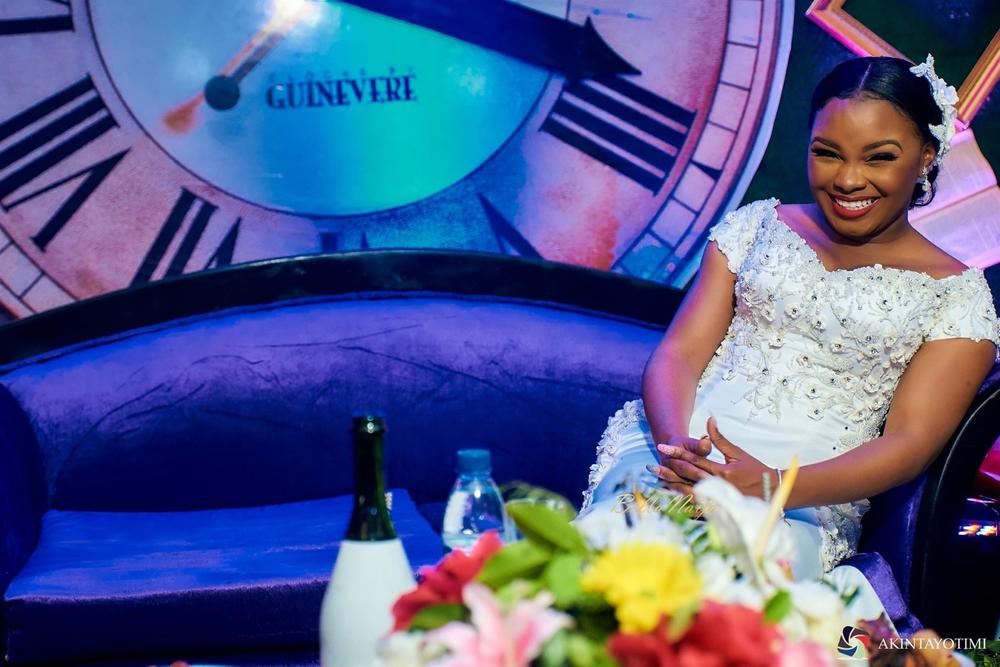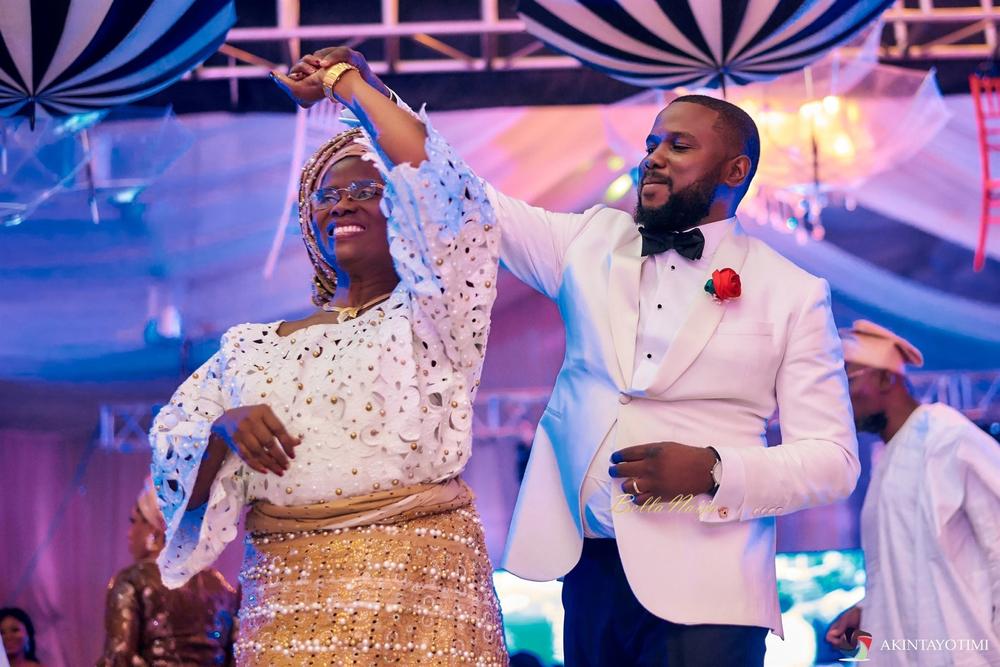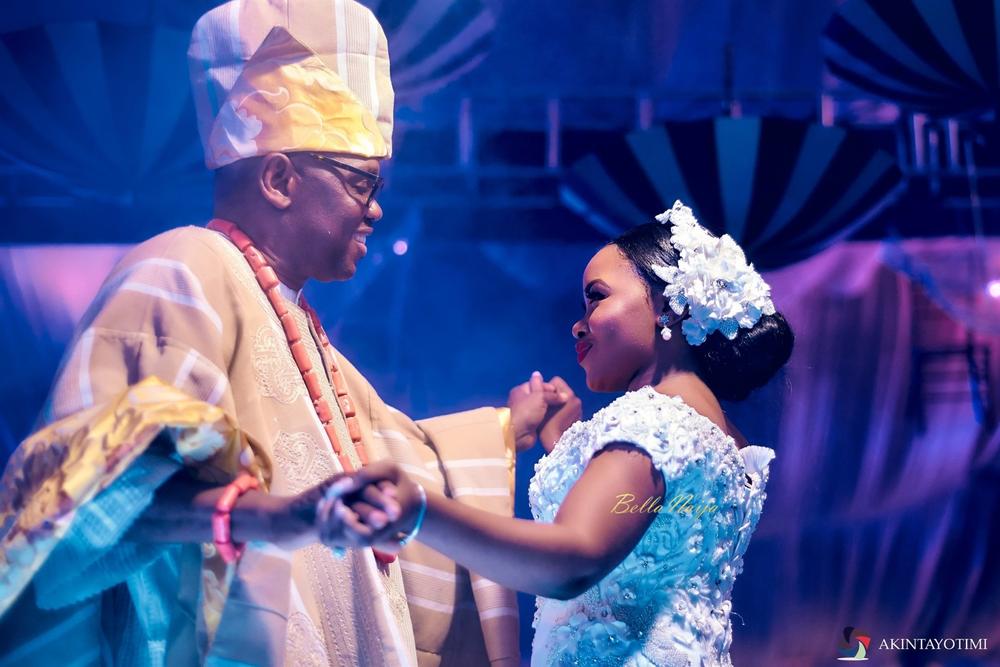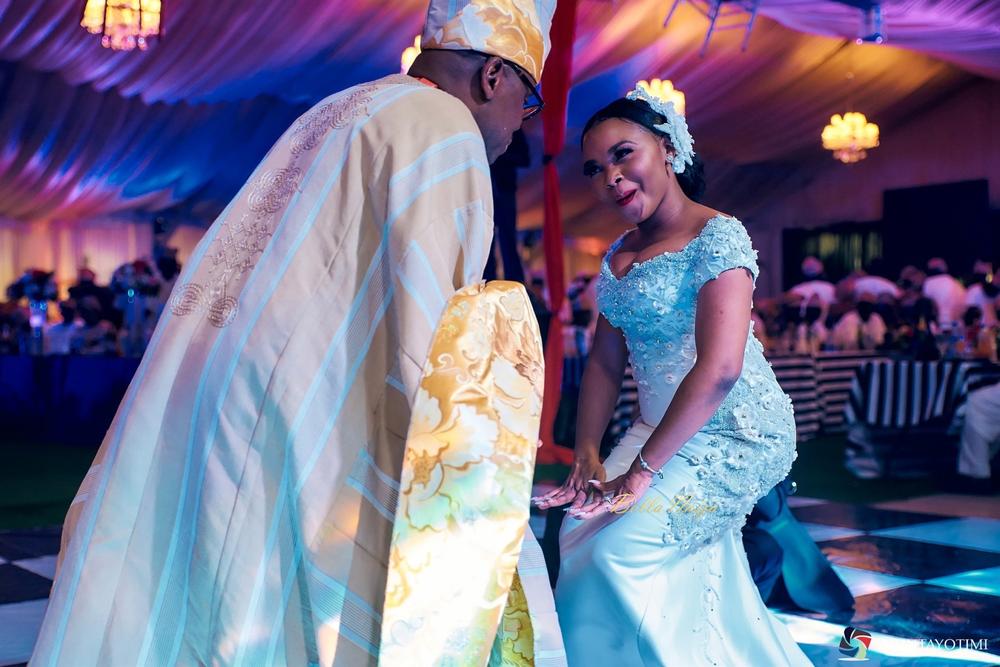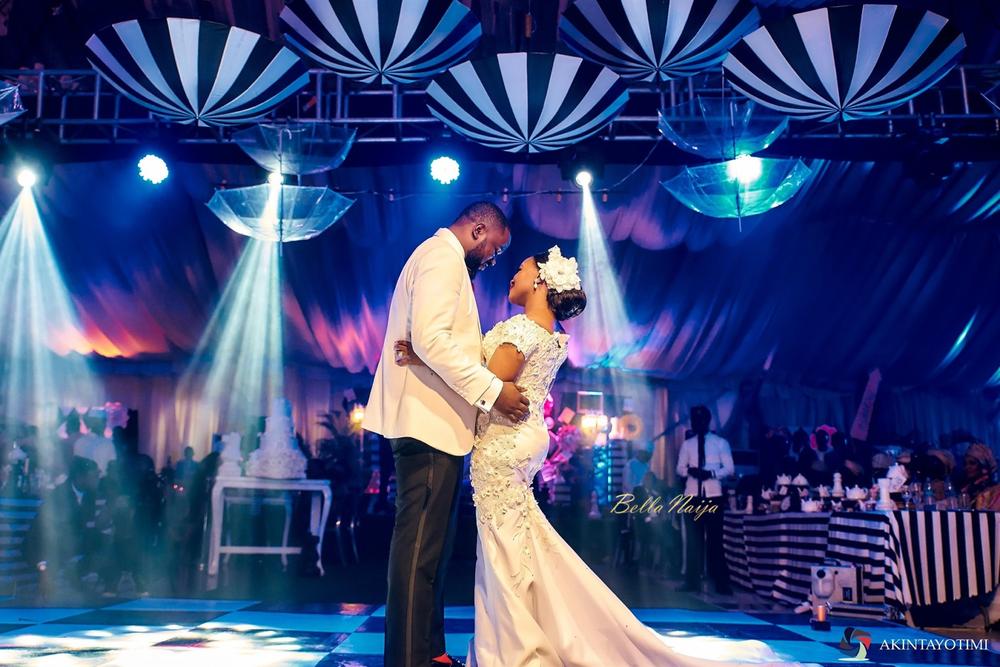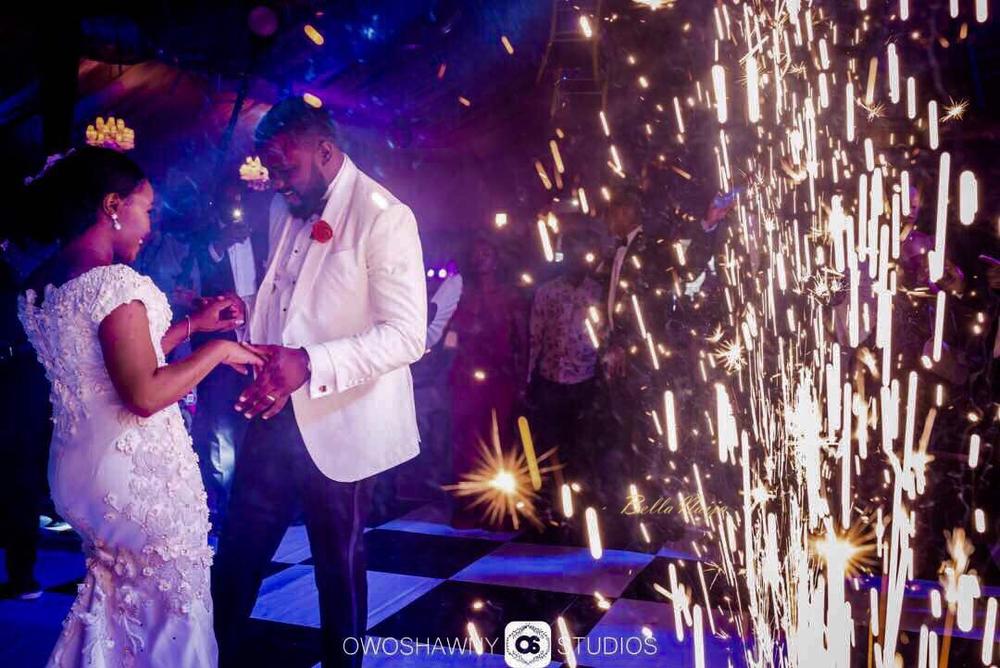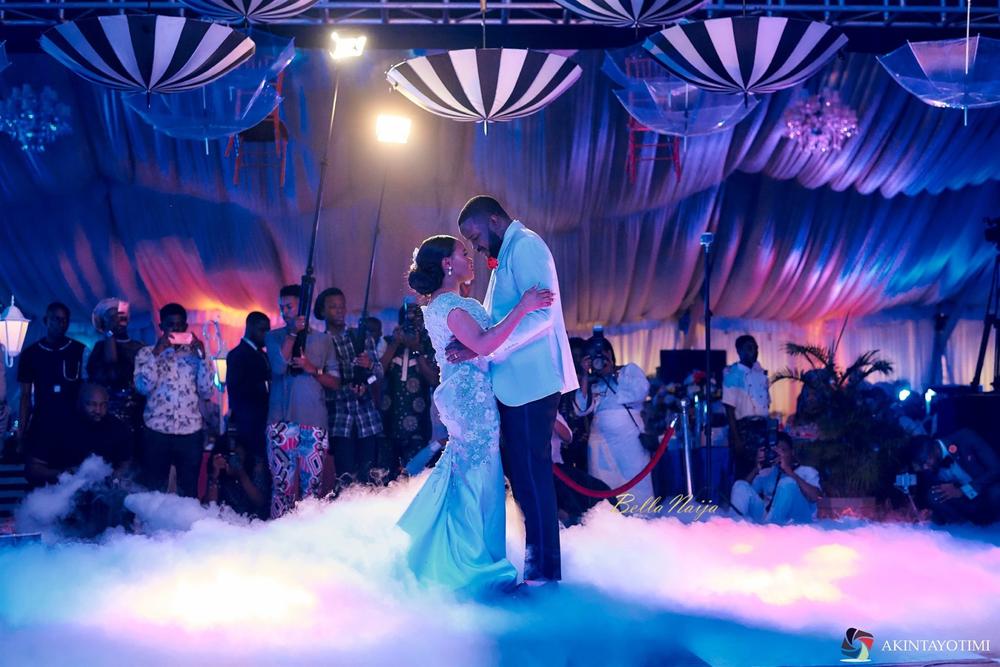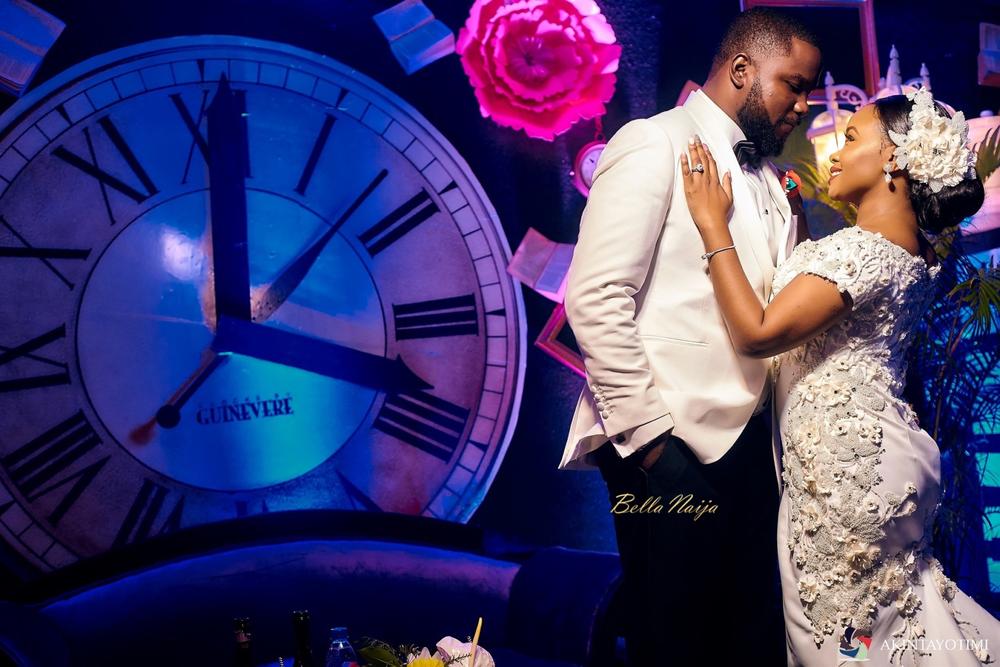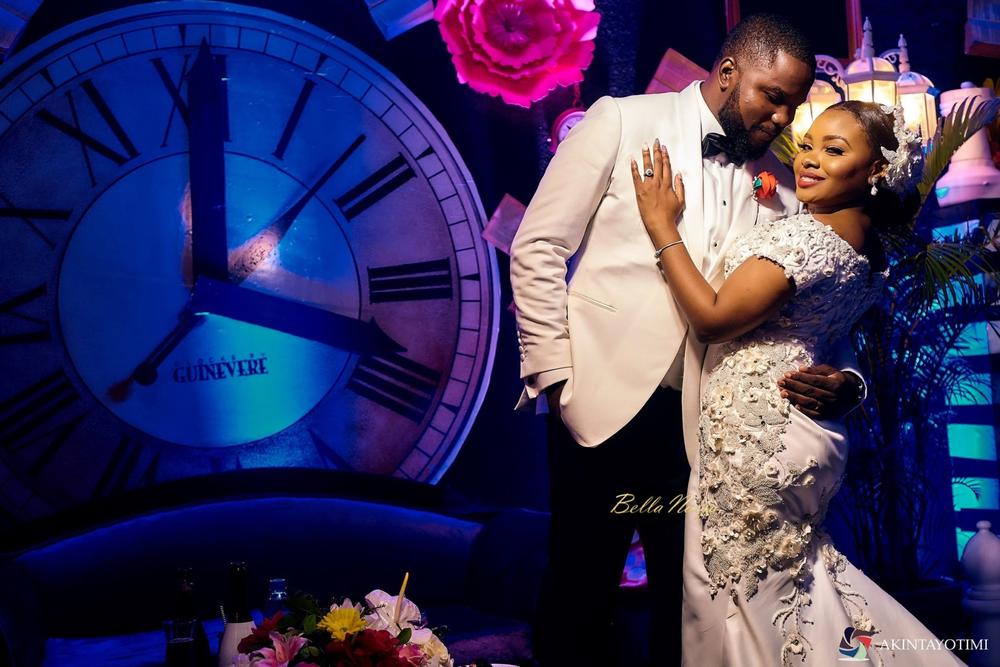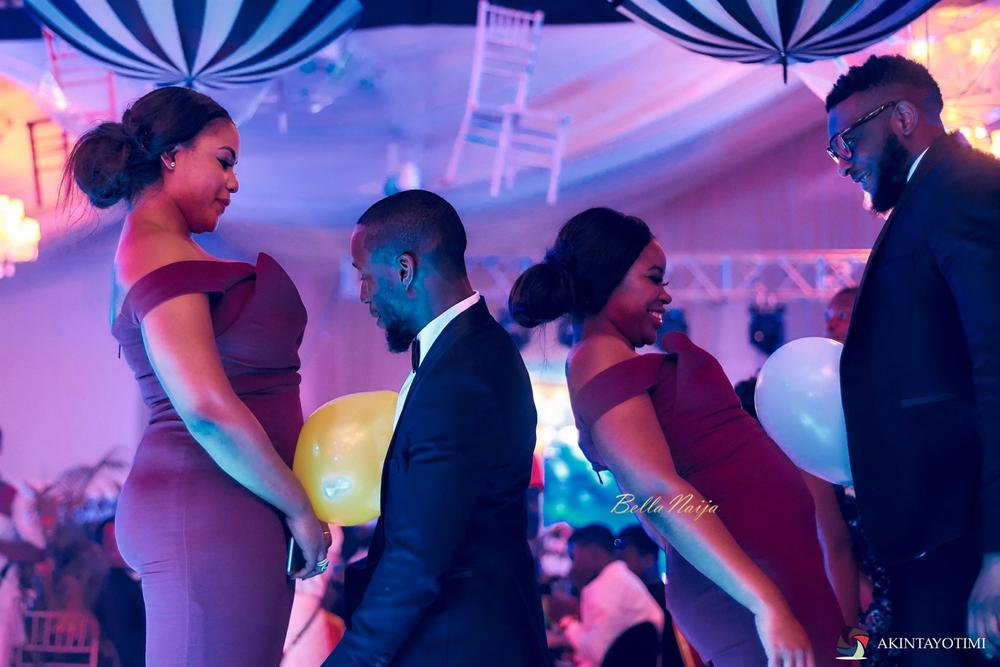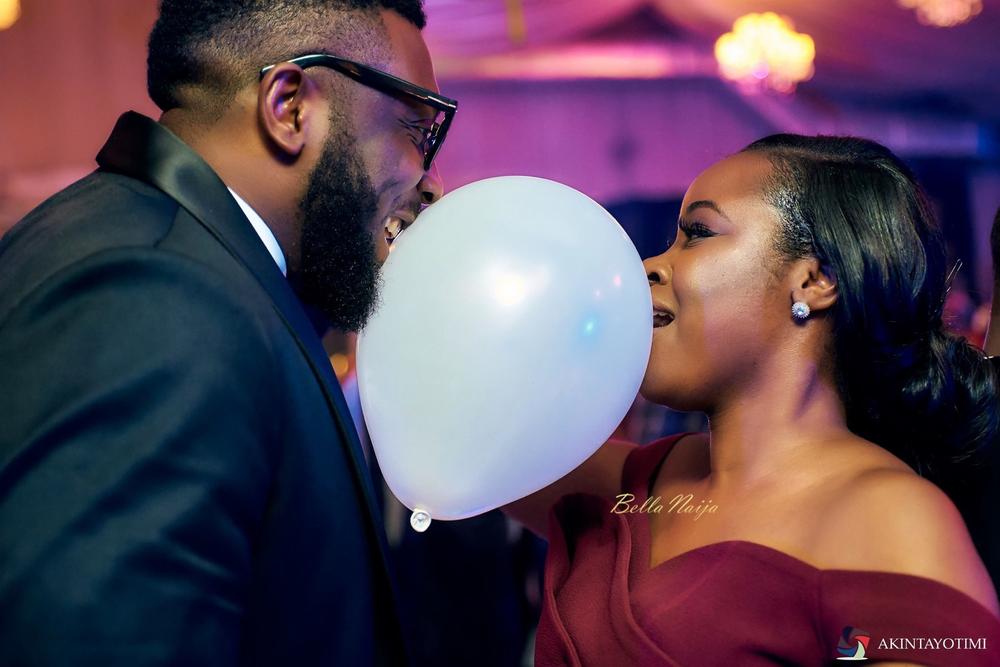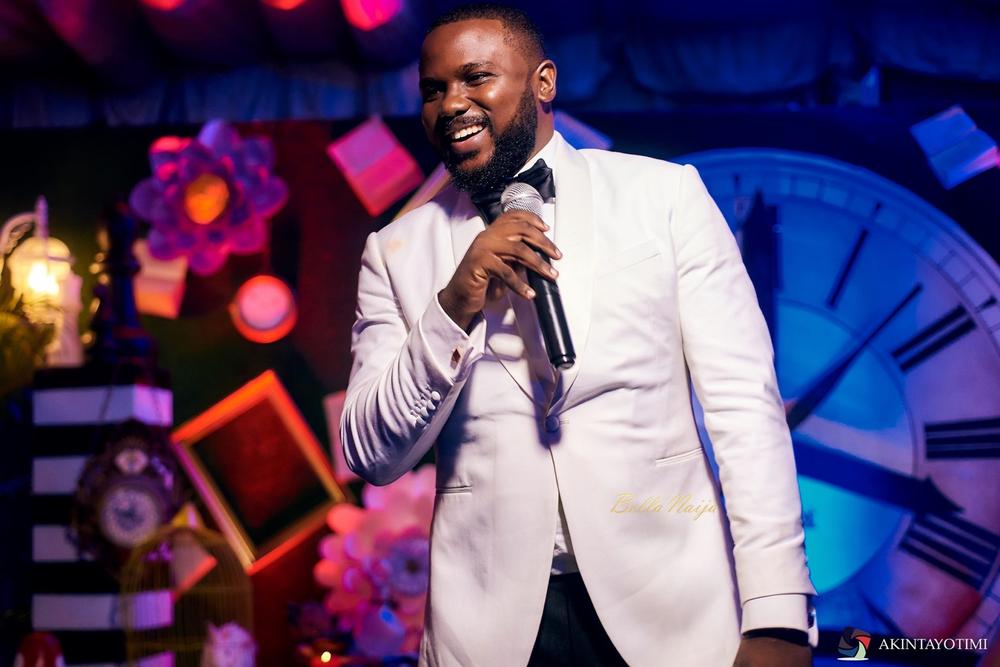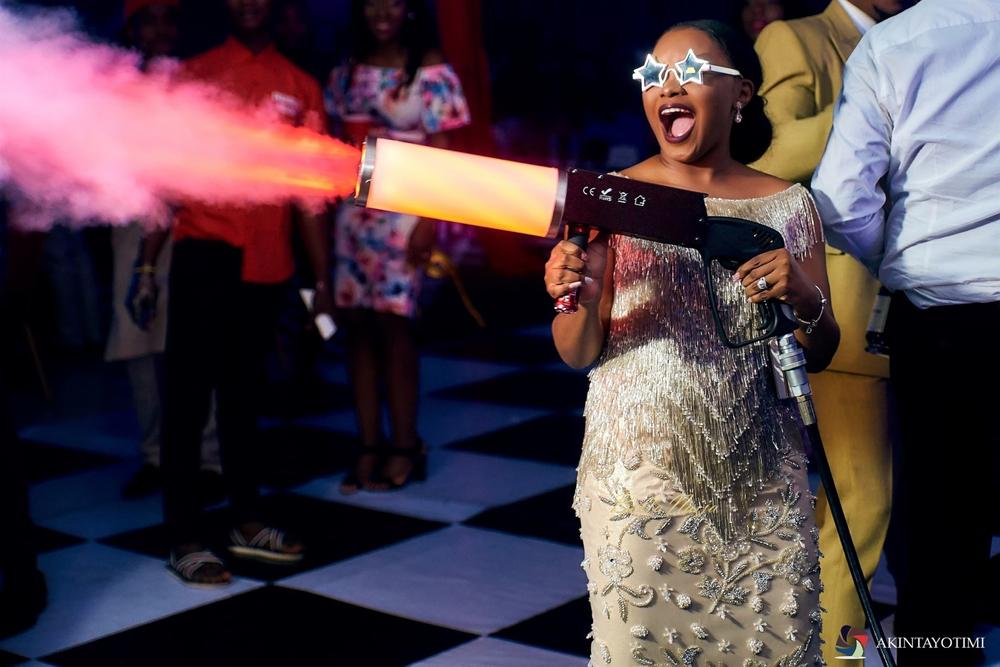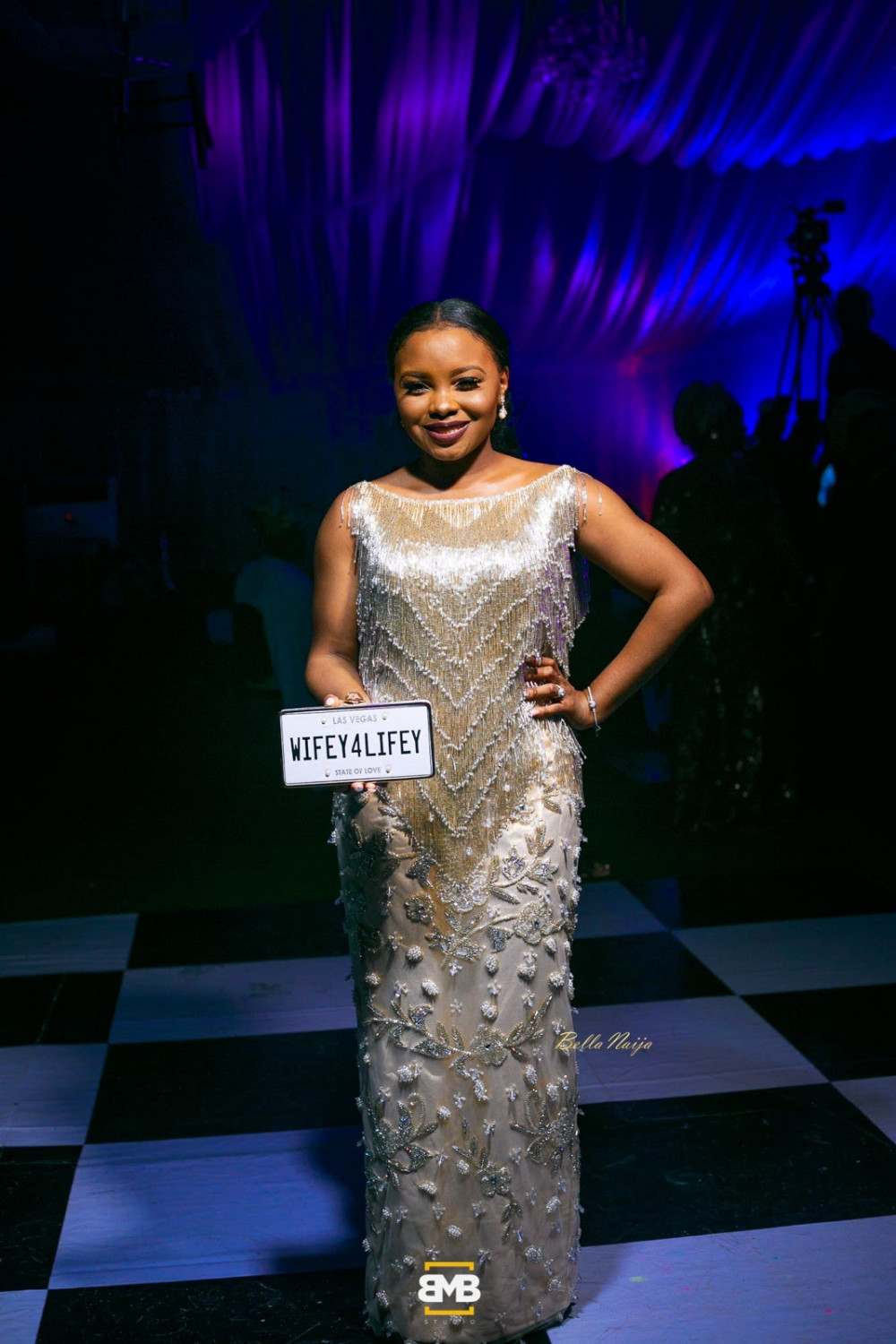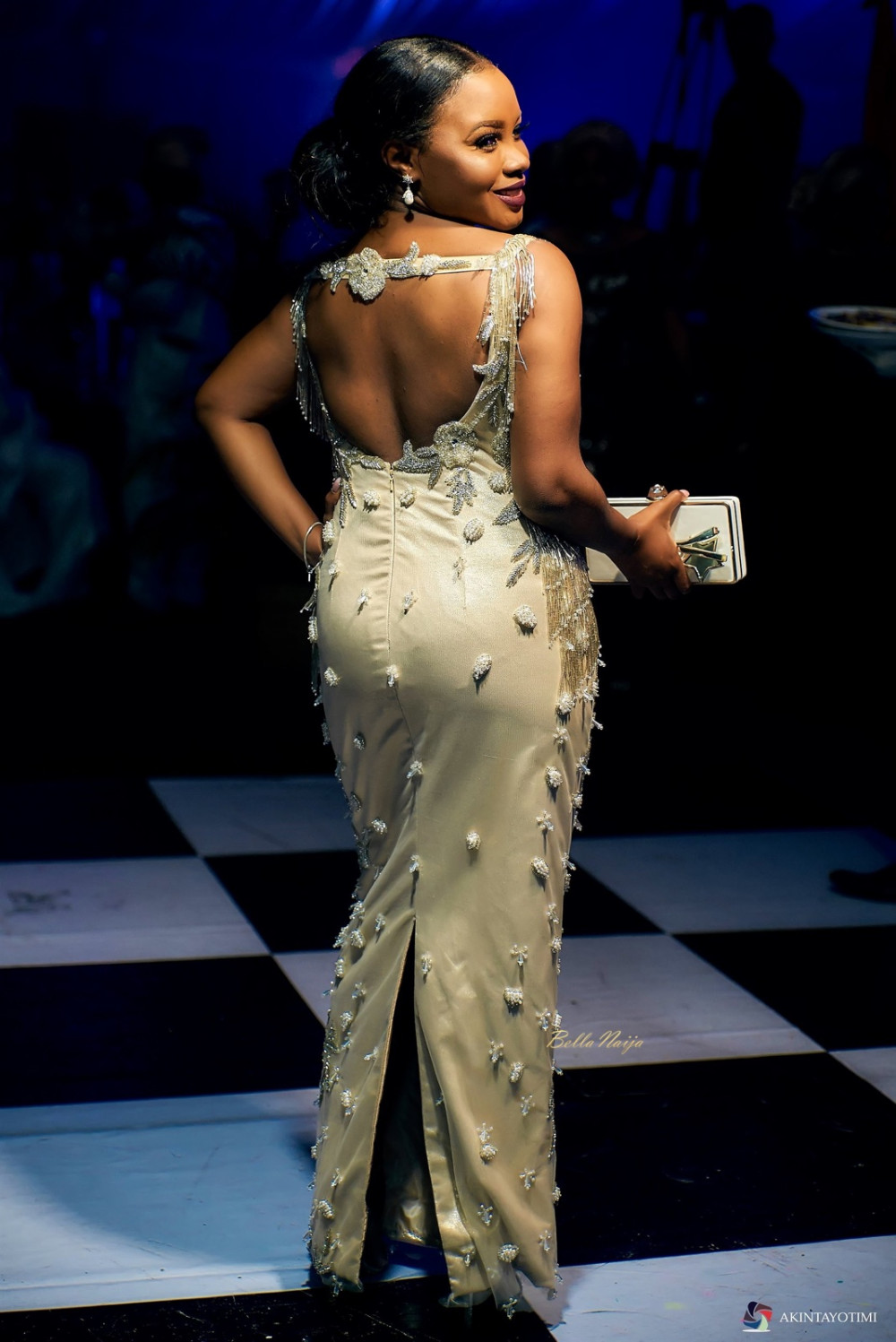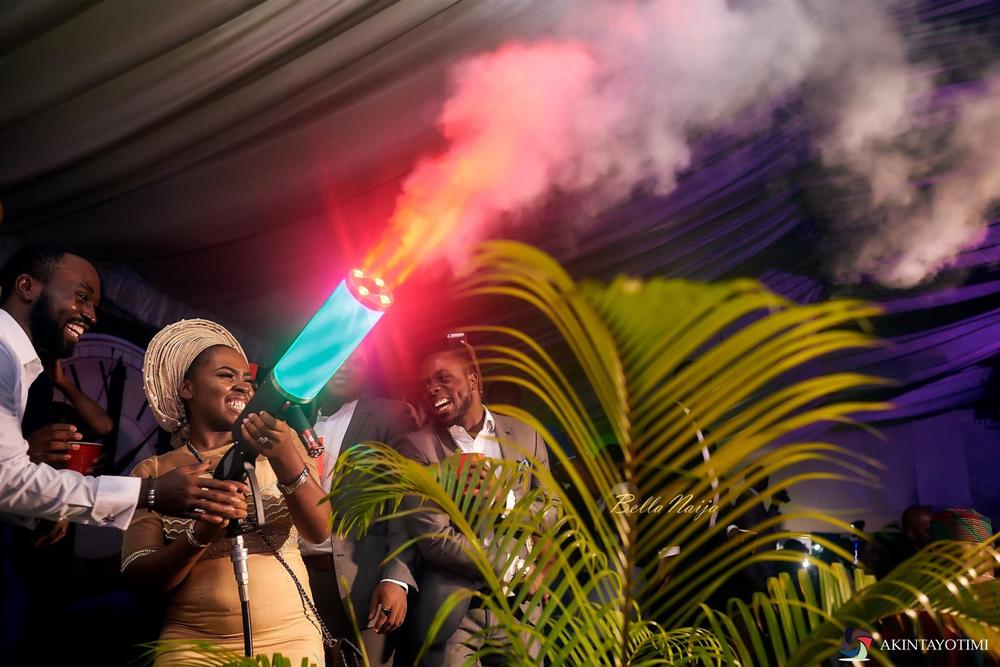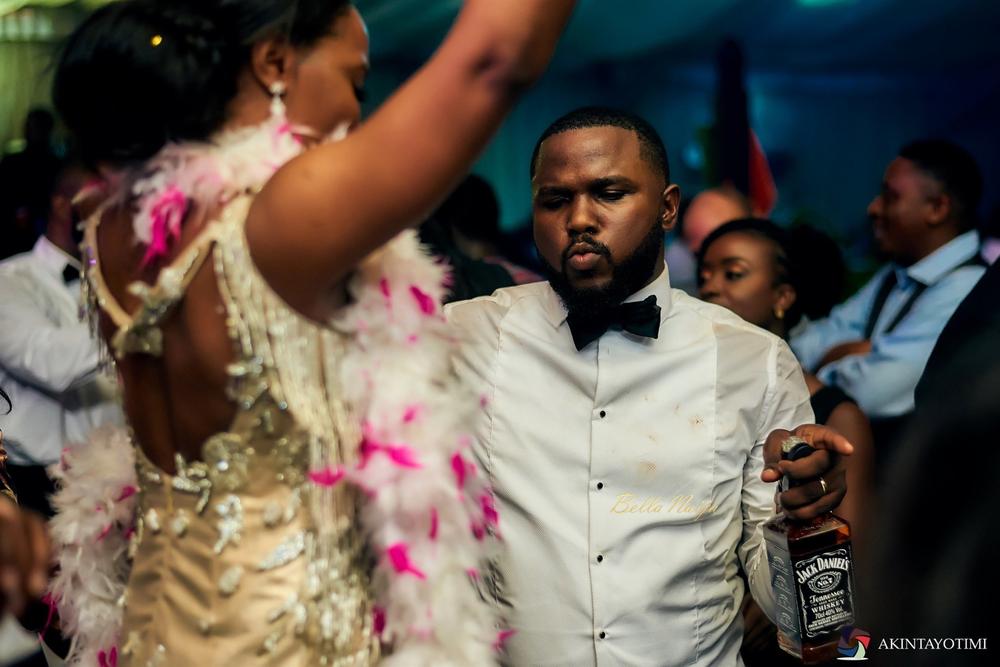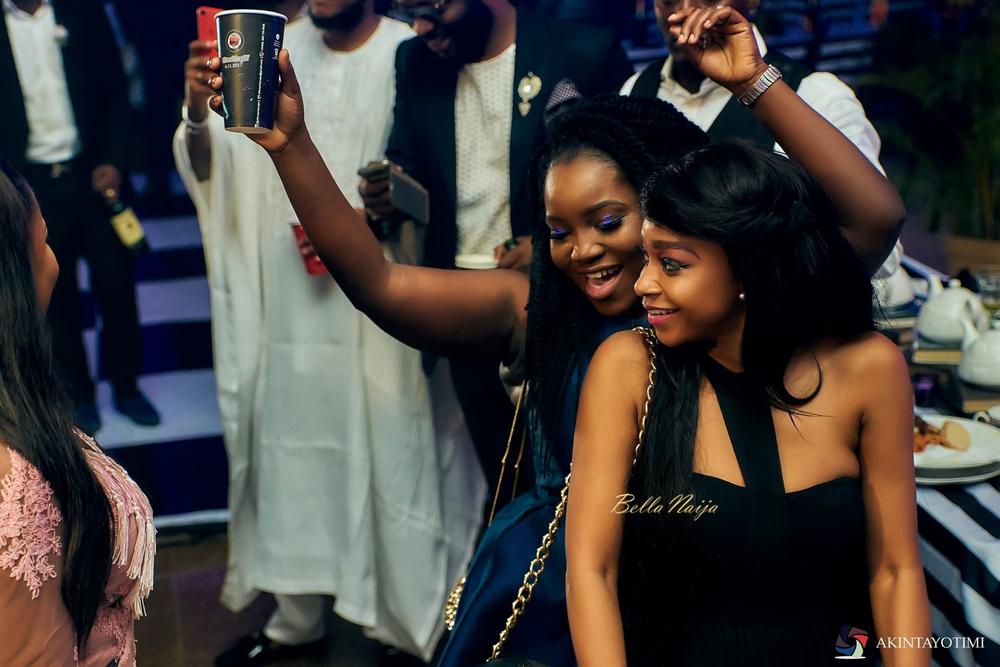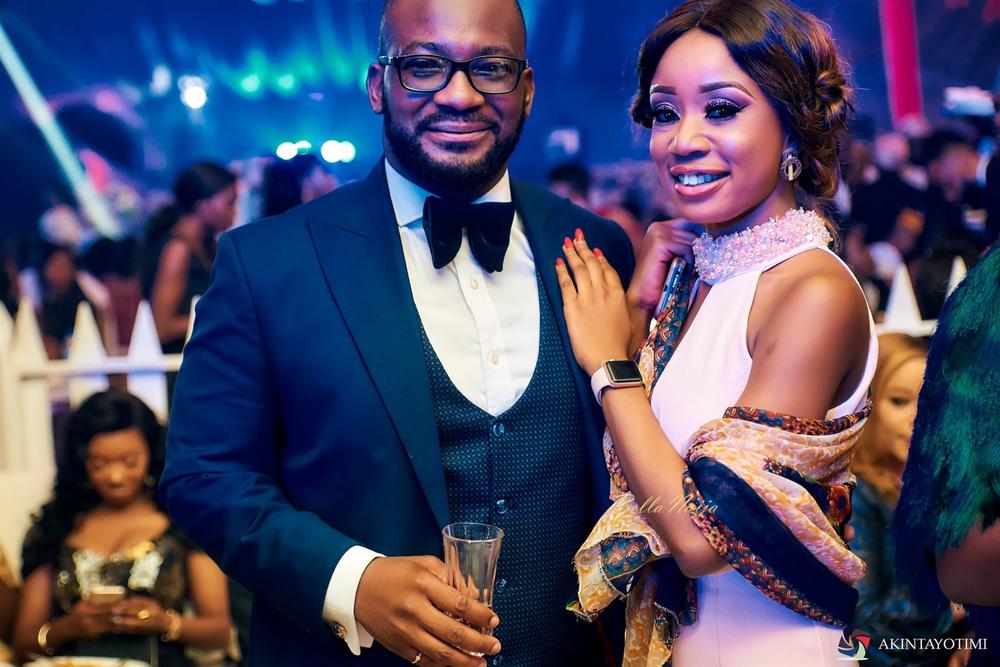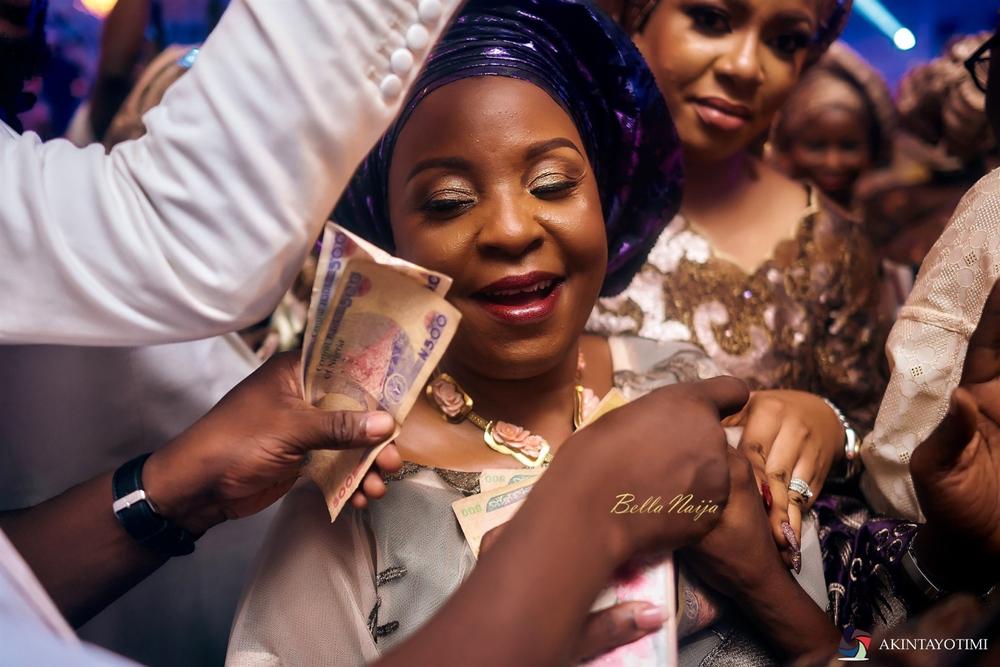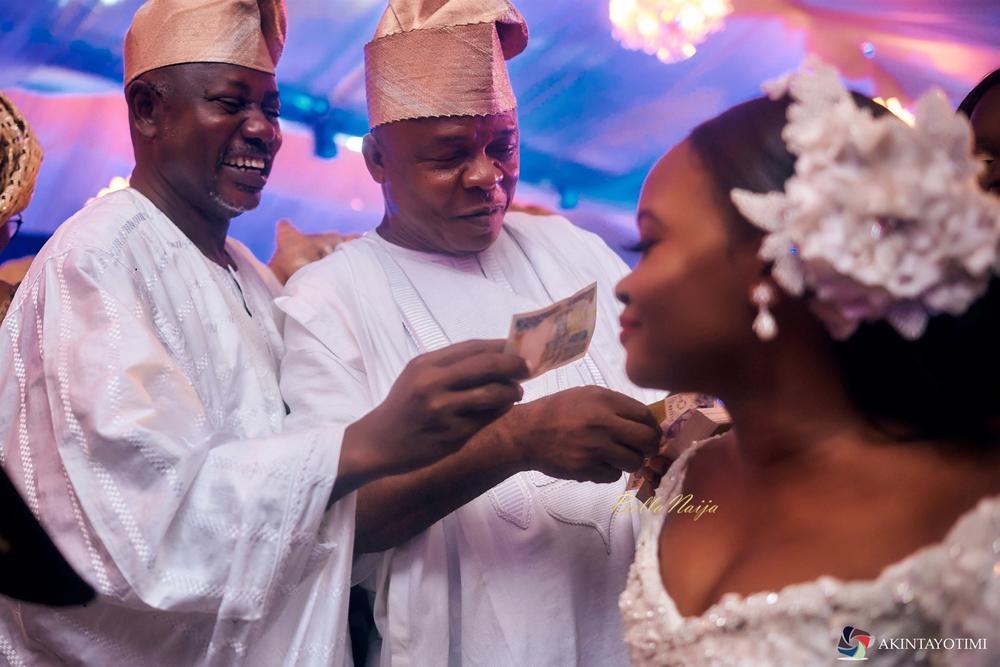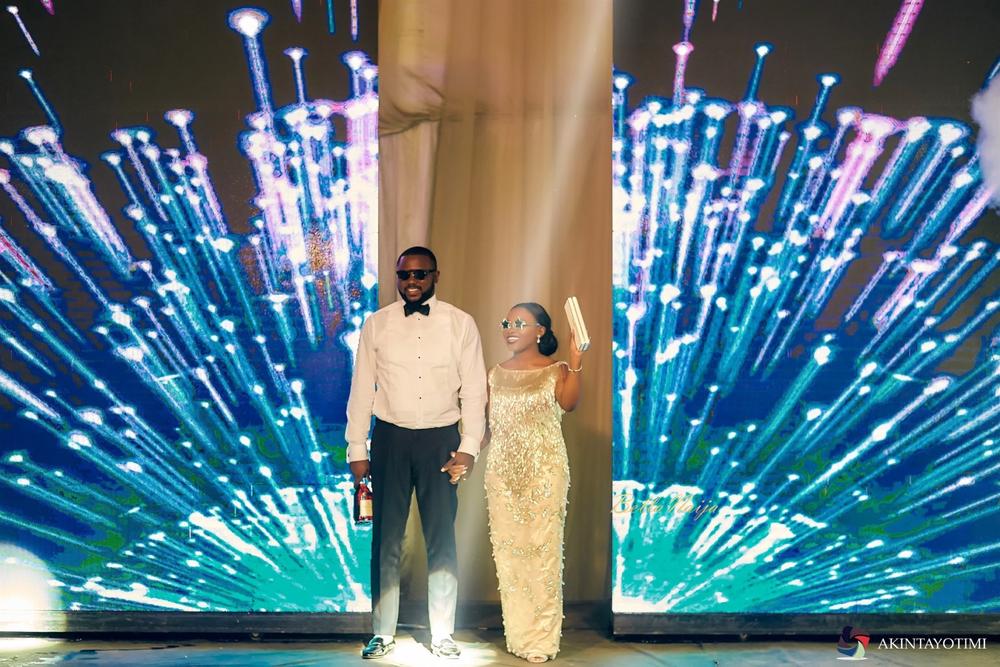 Traditional Engagement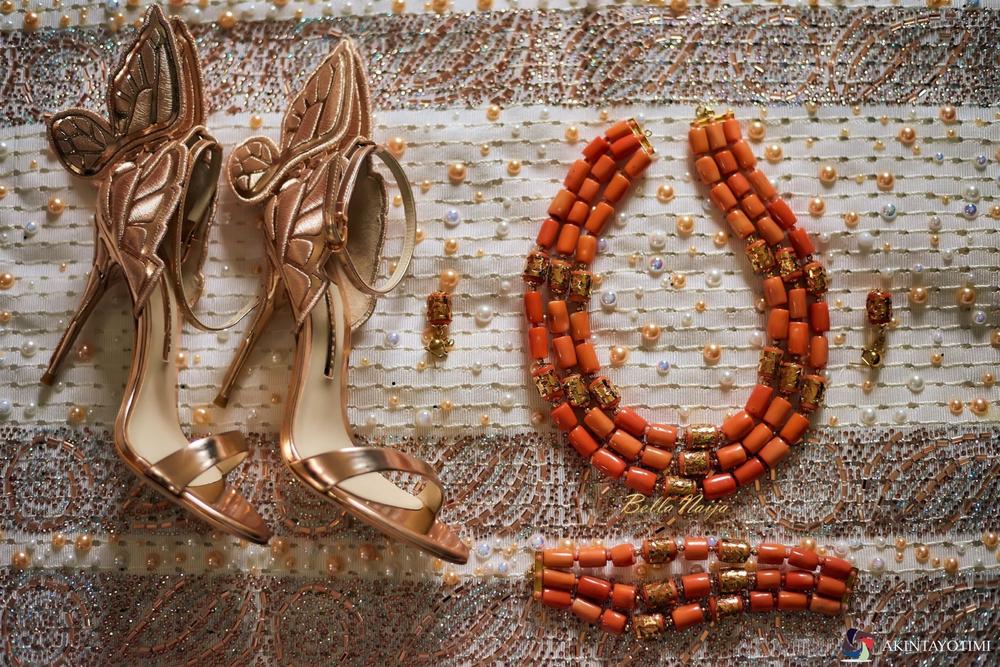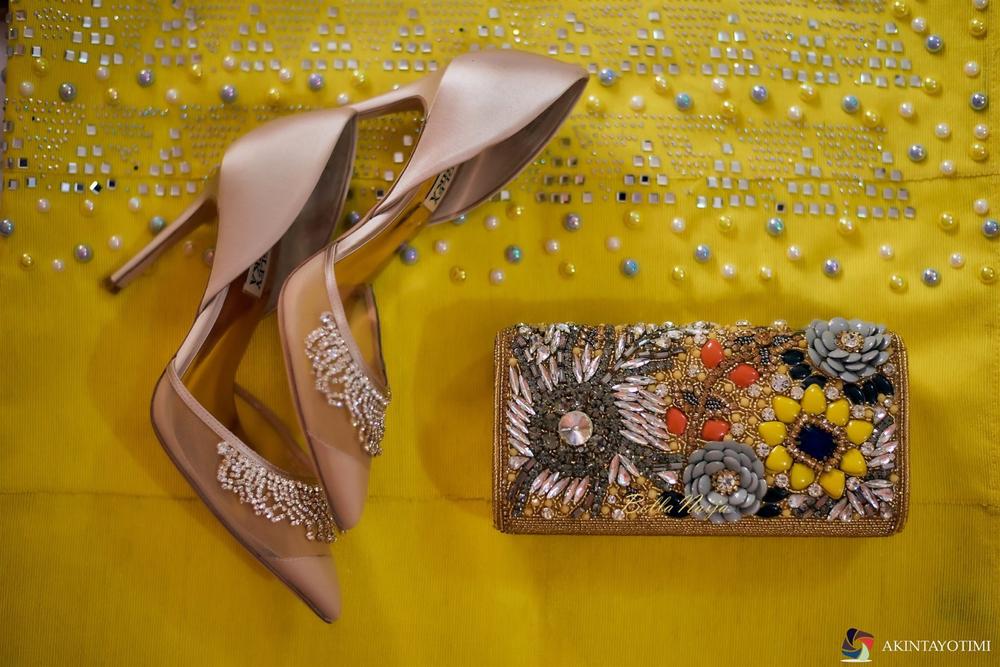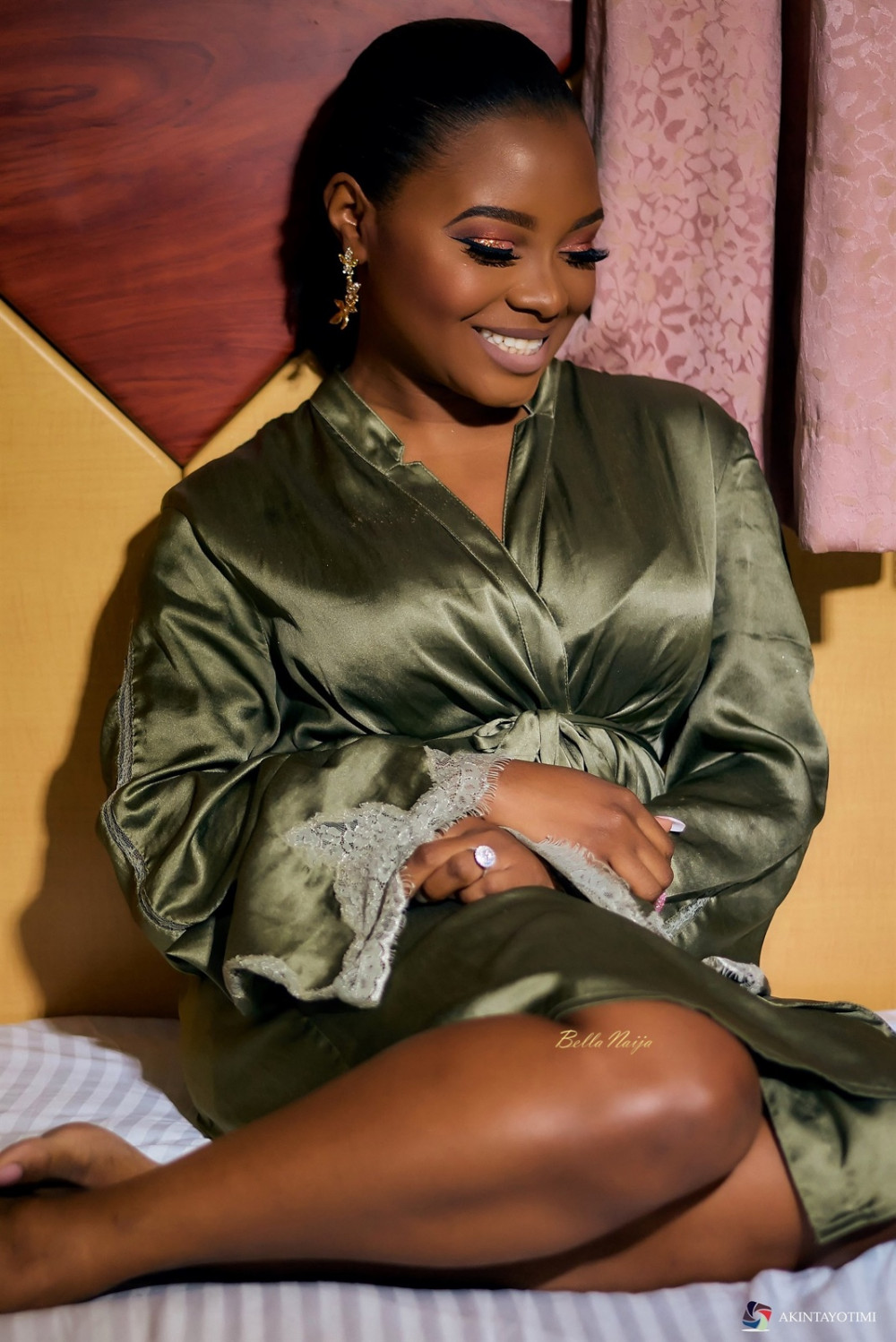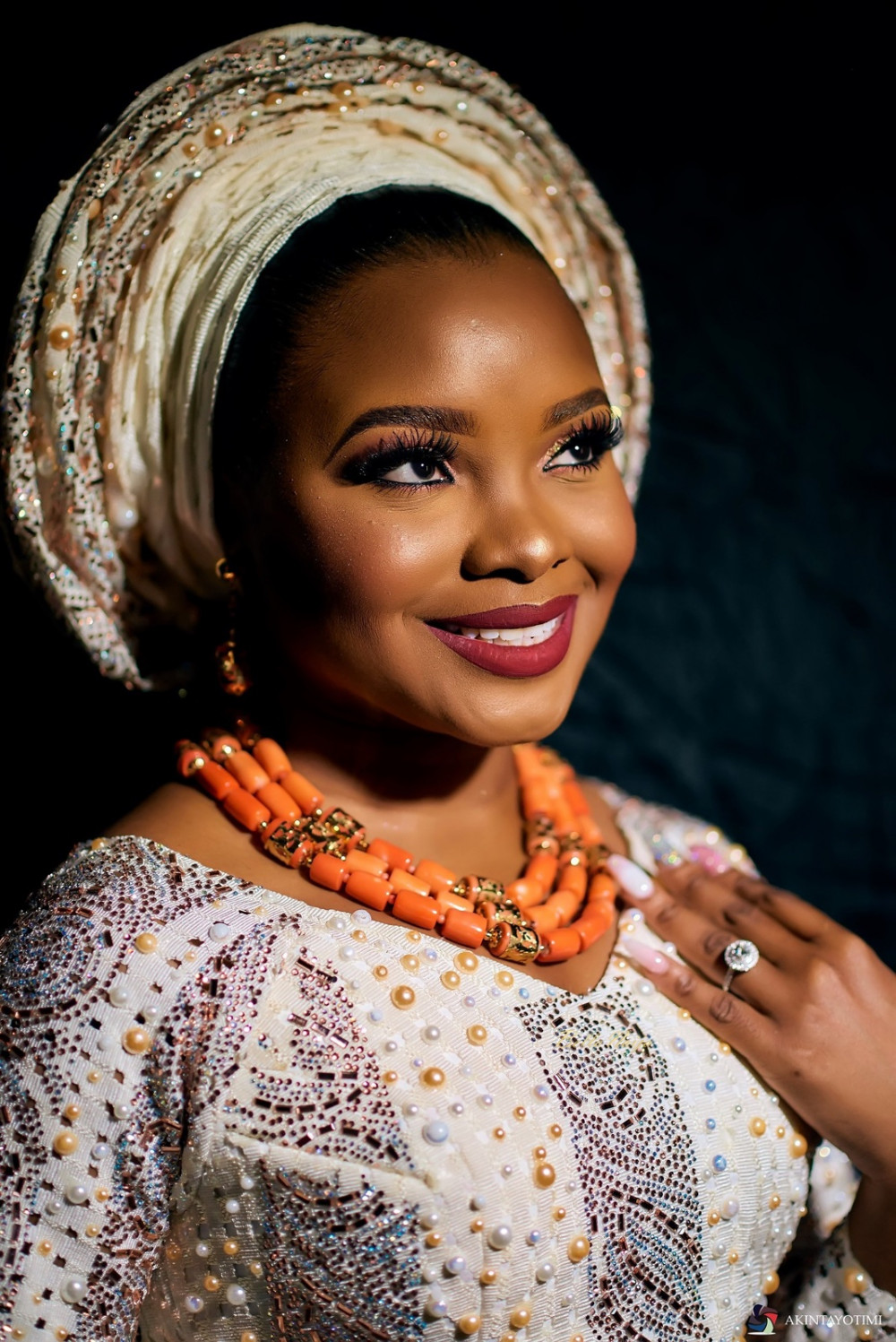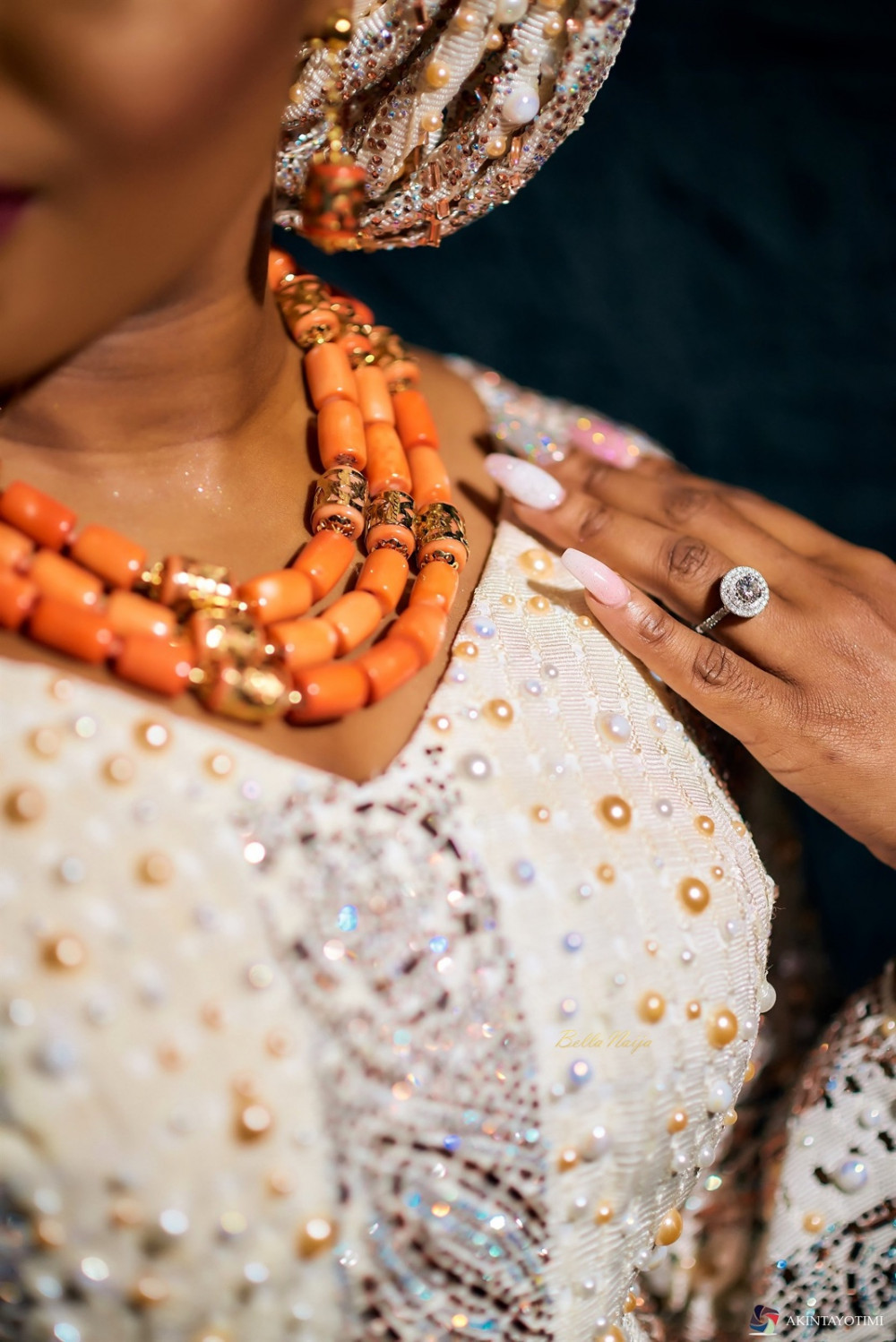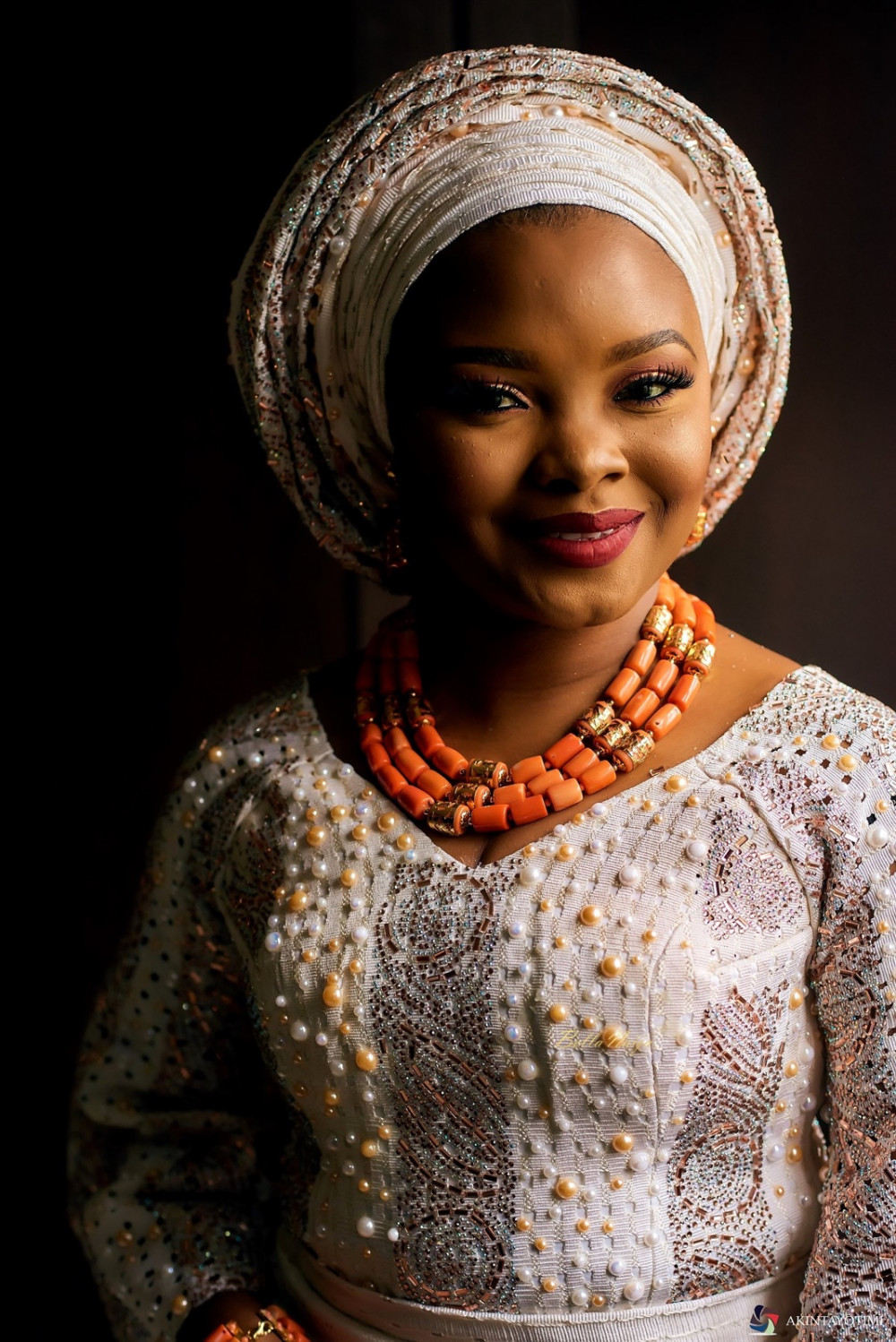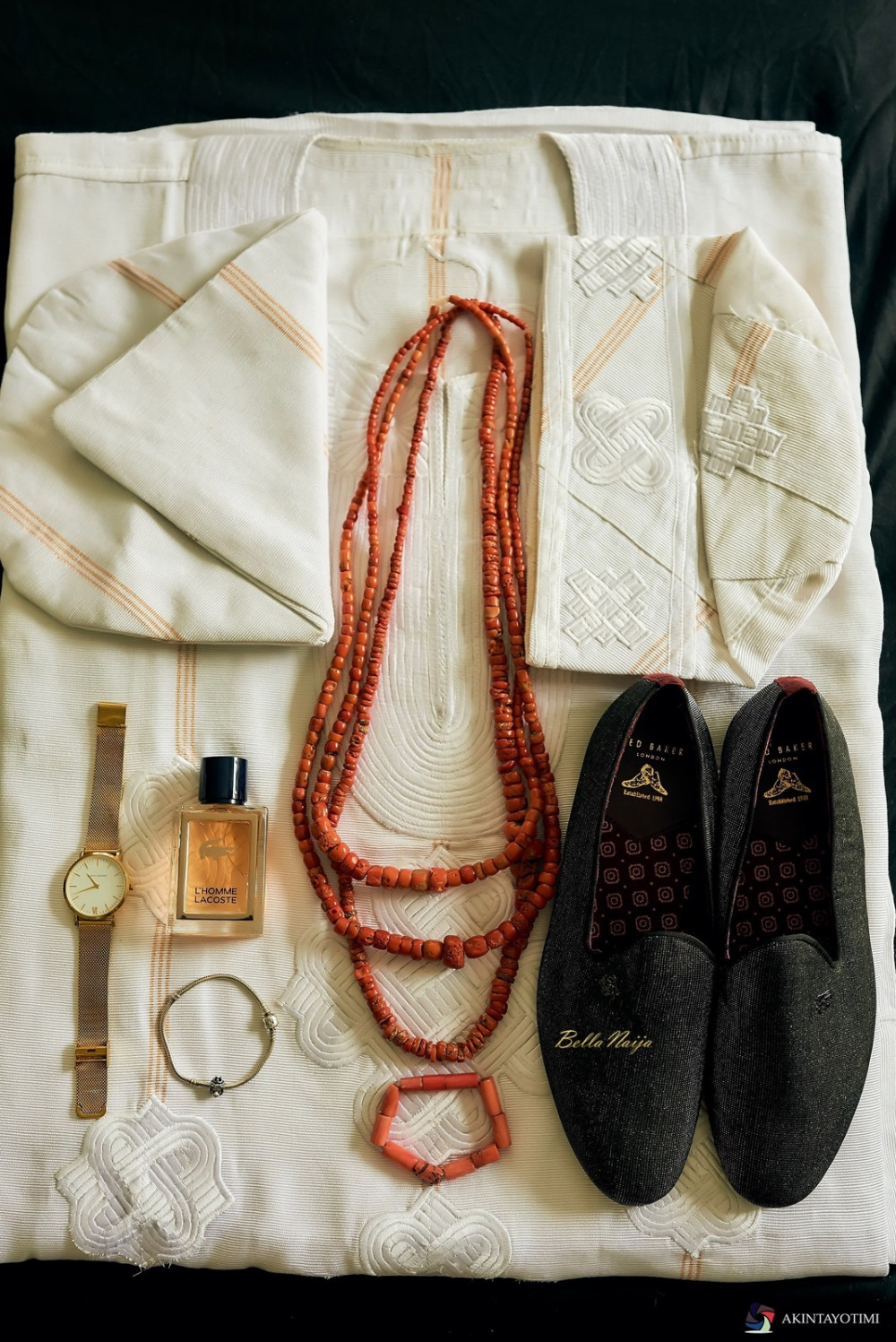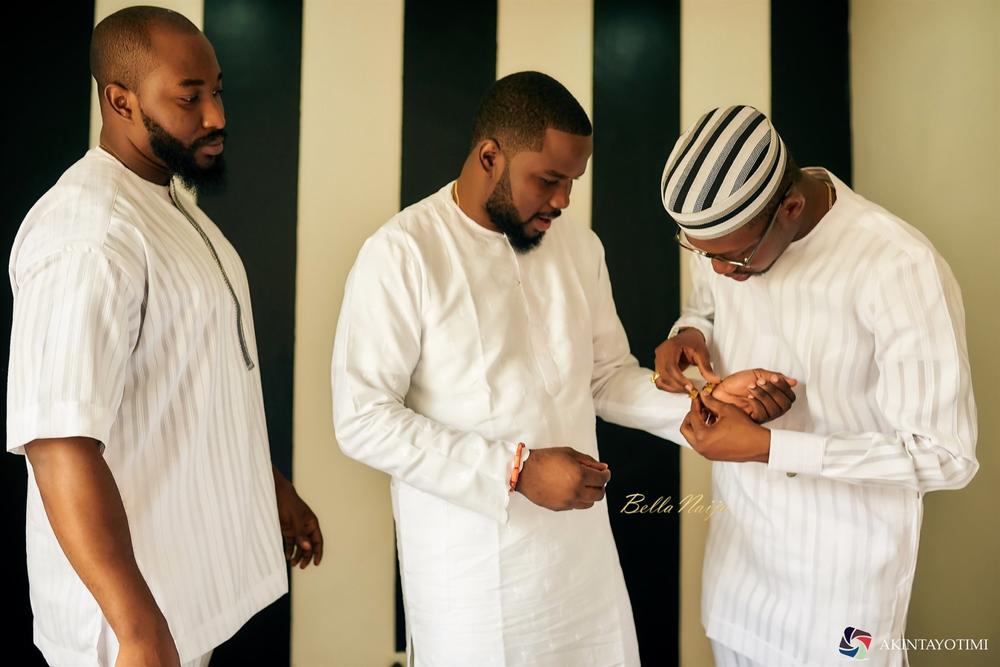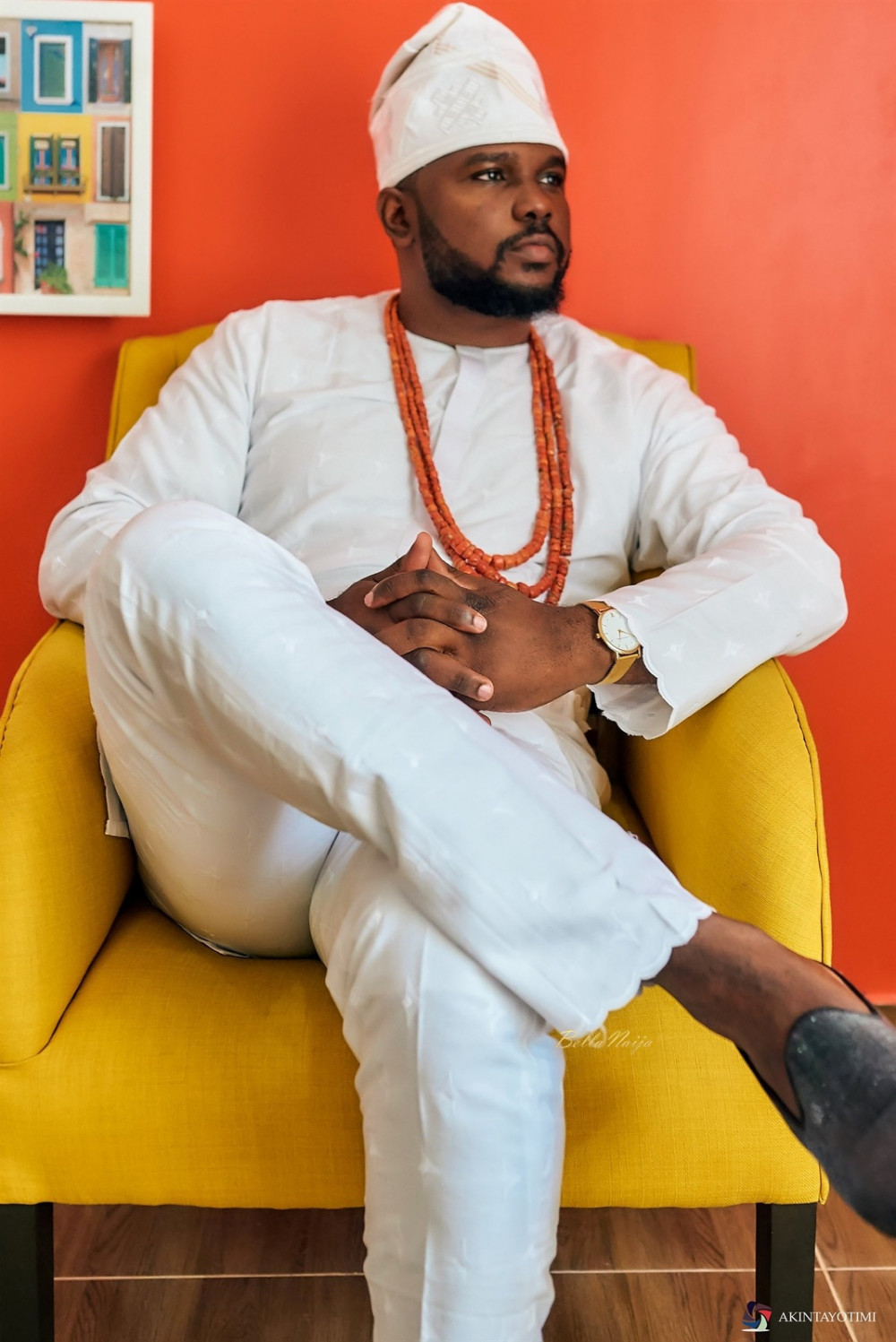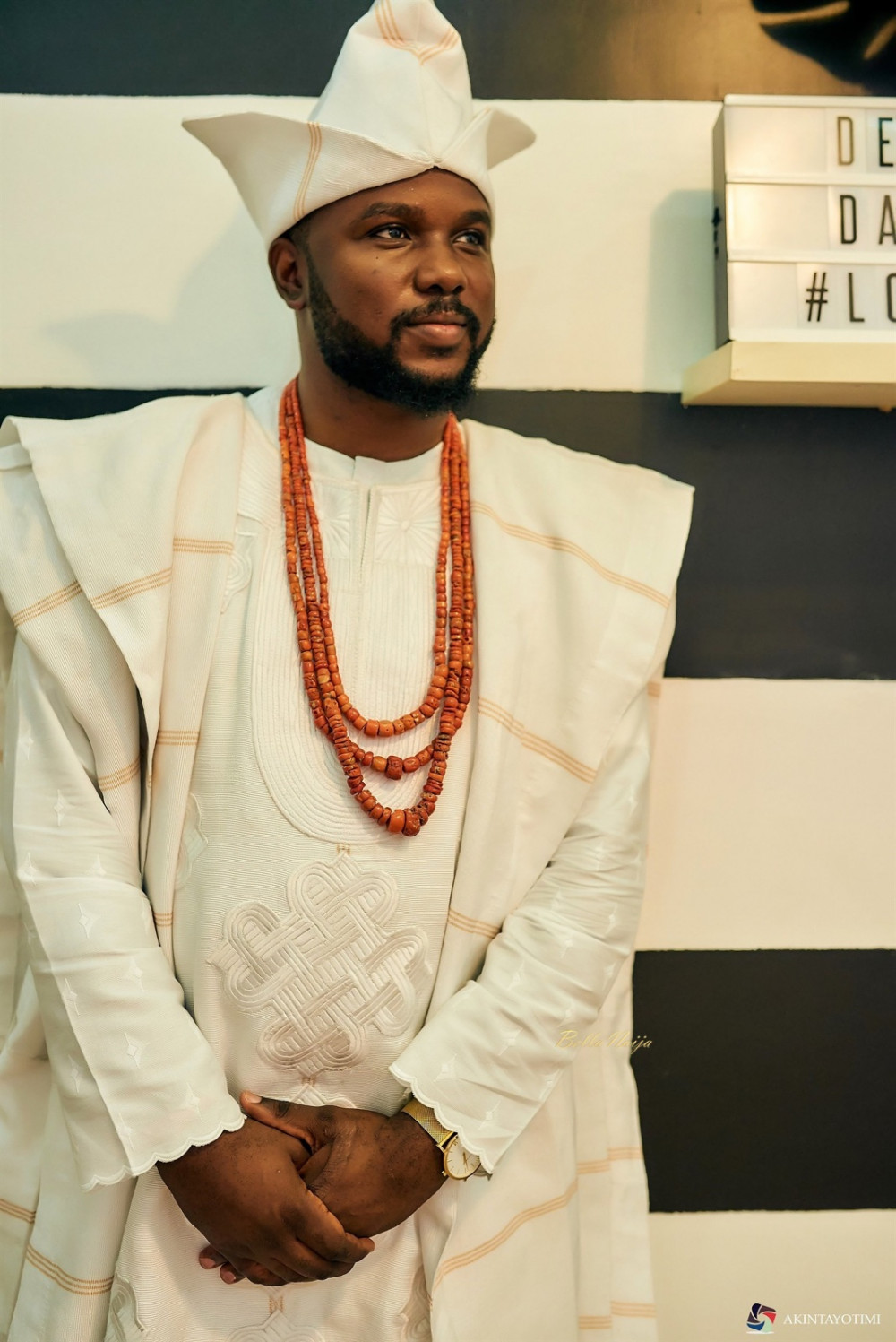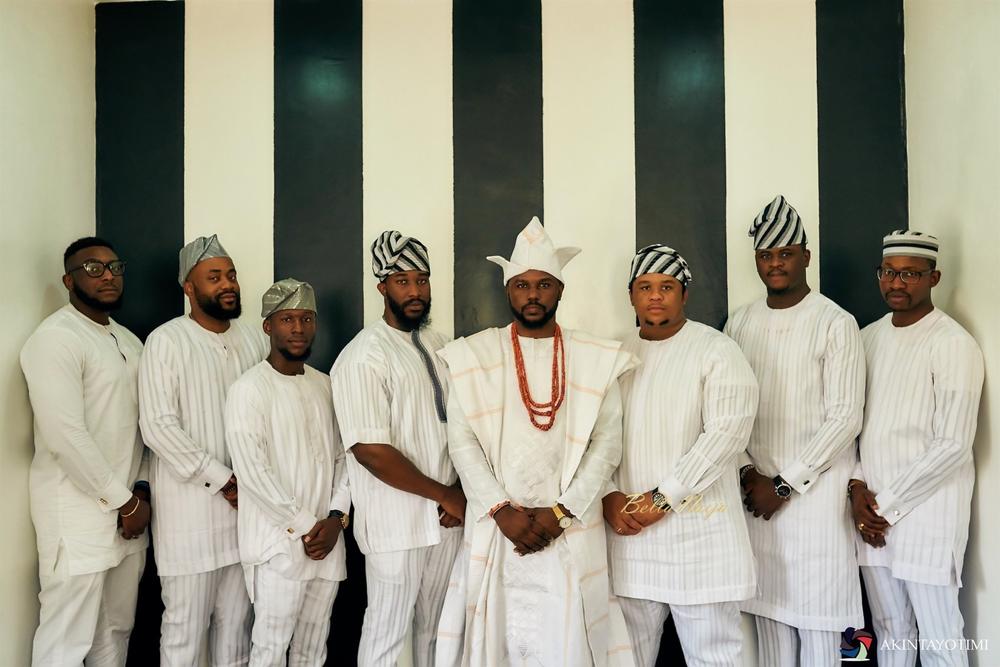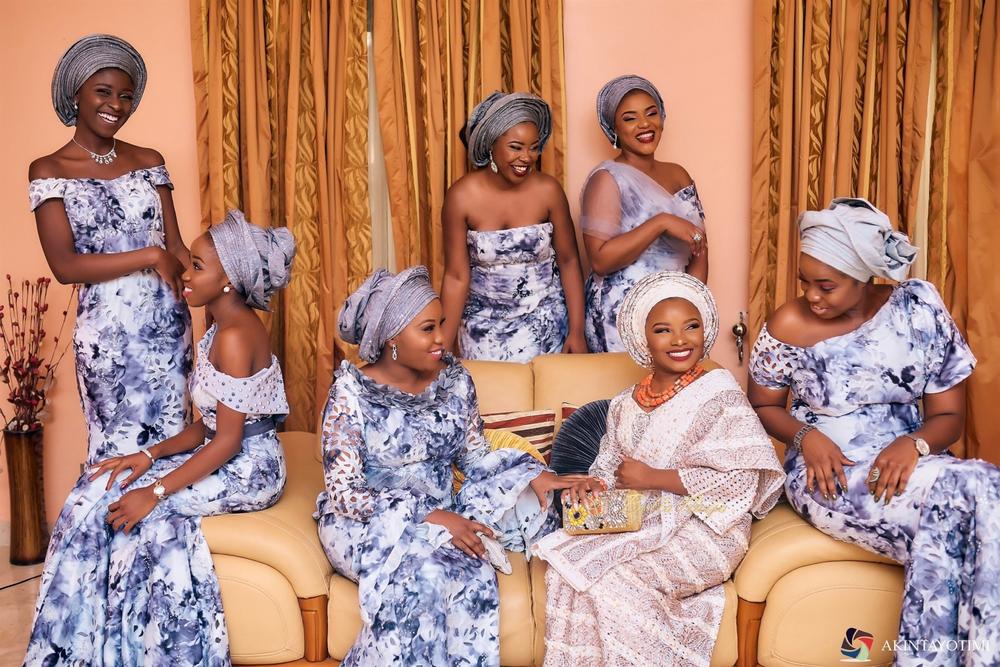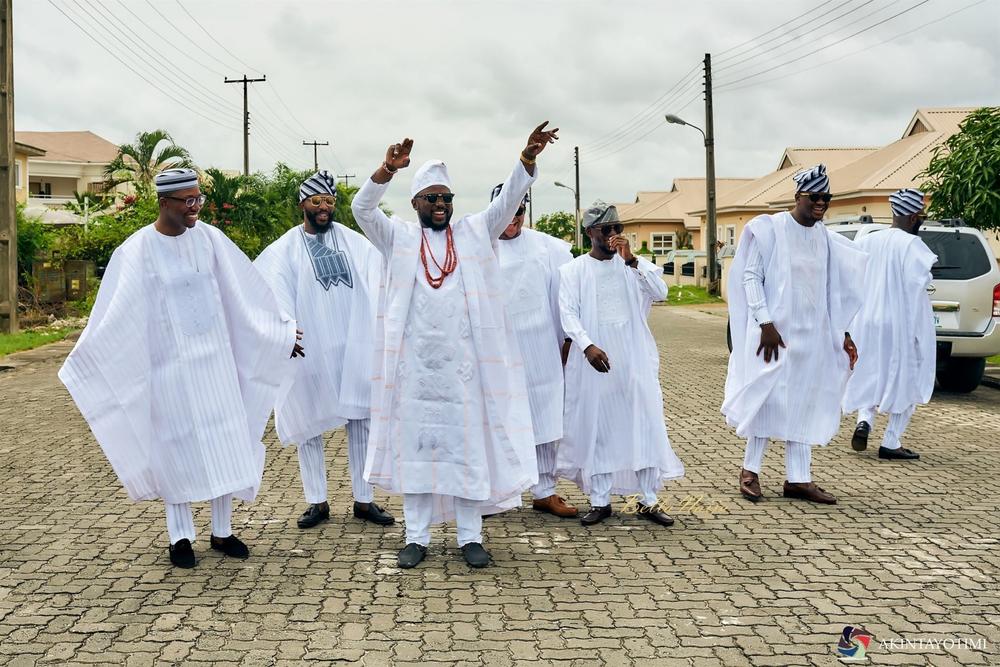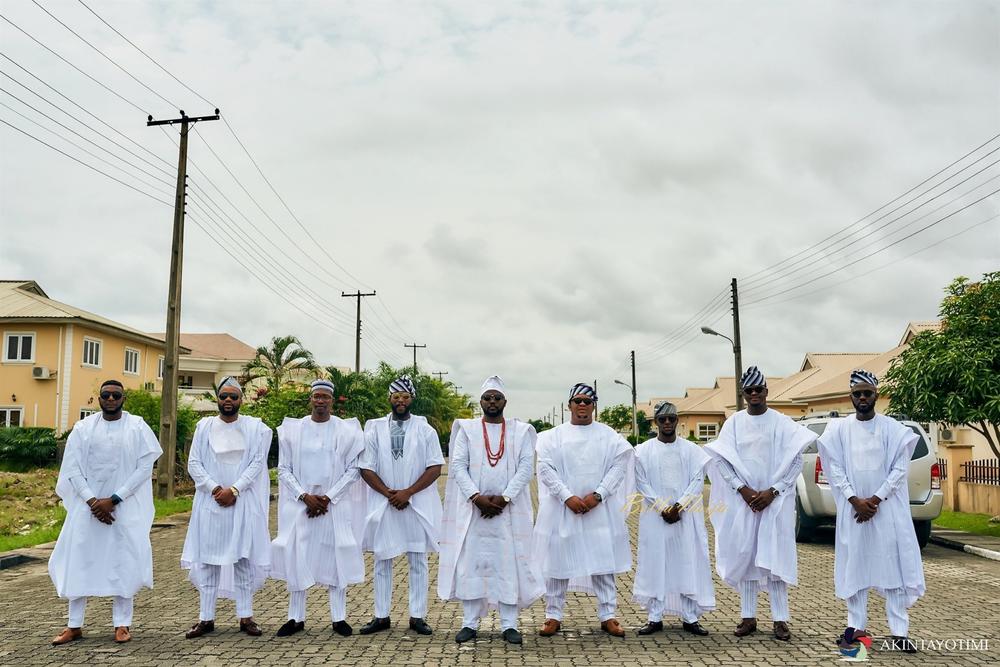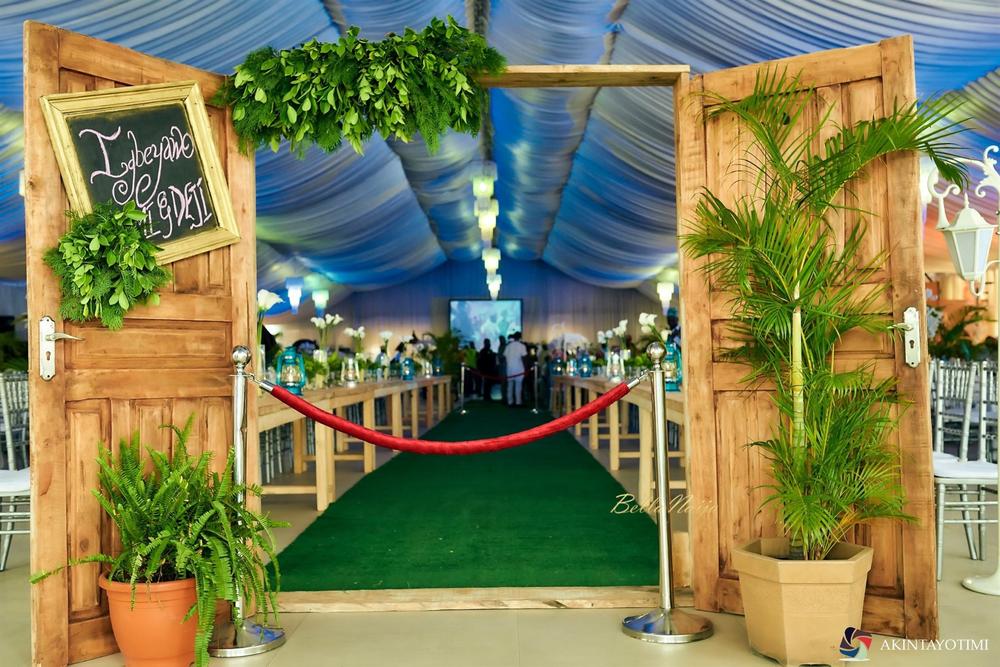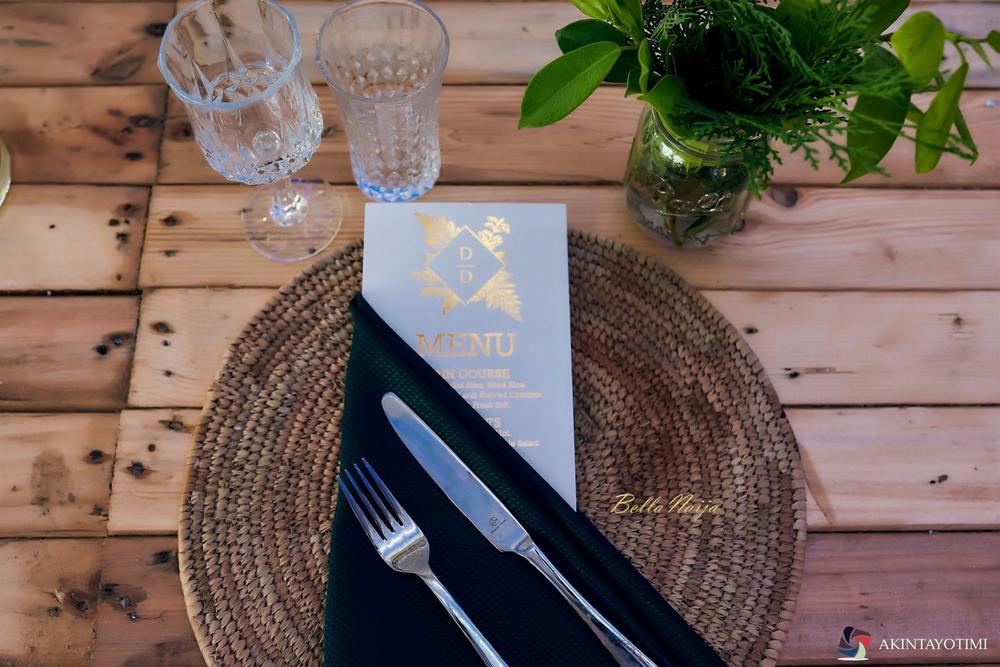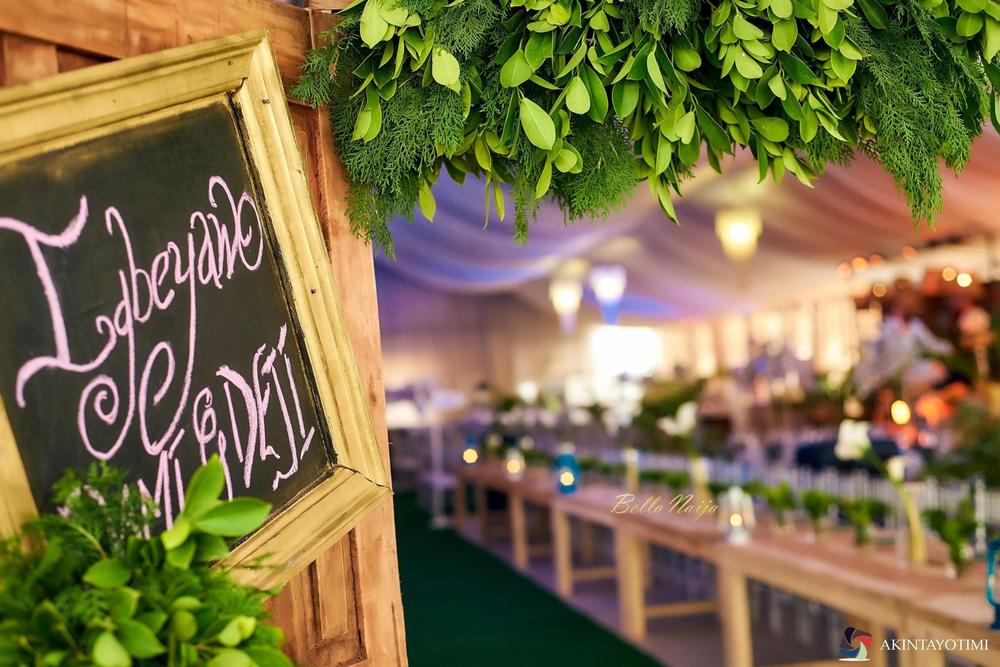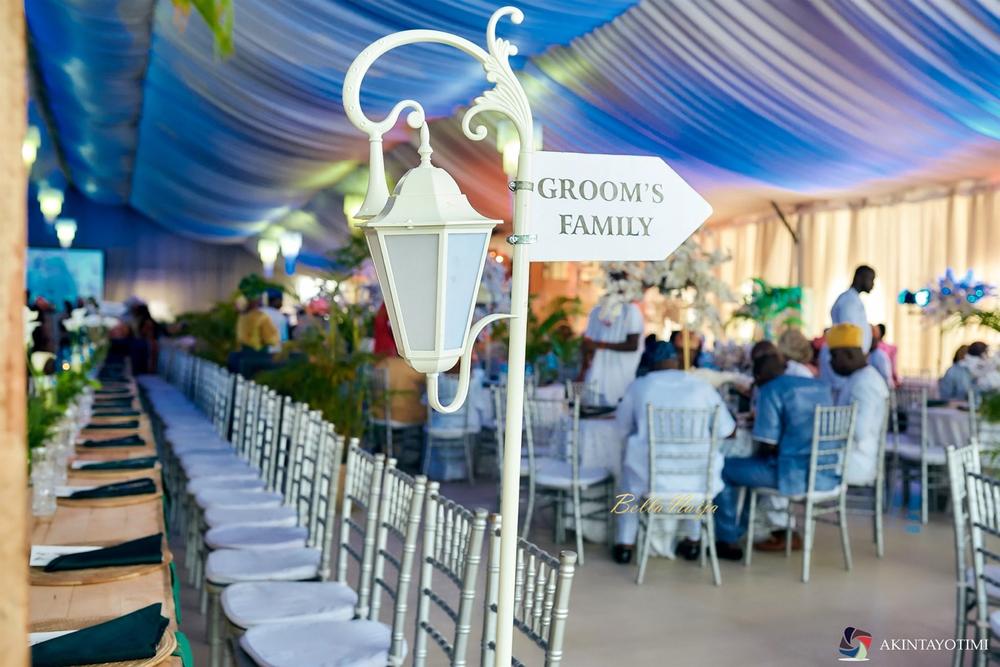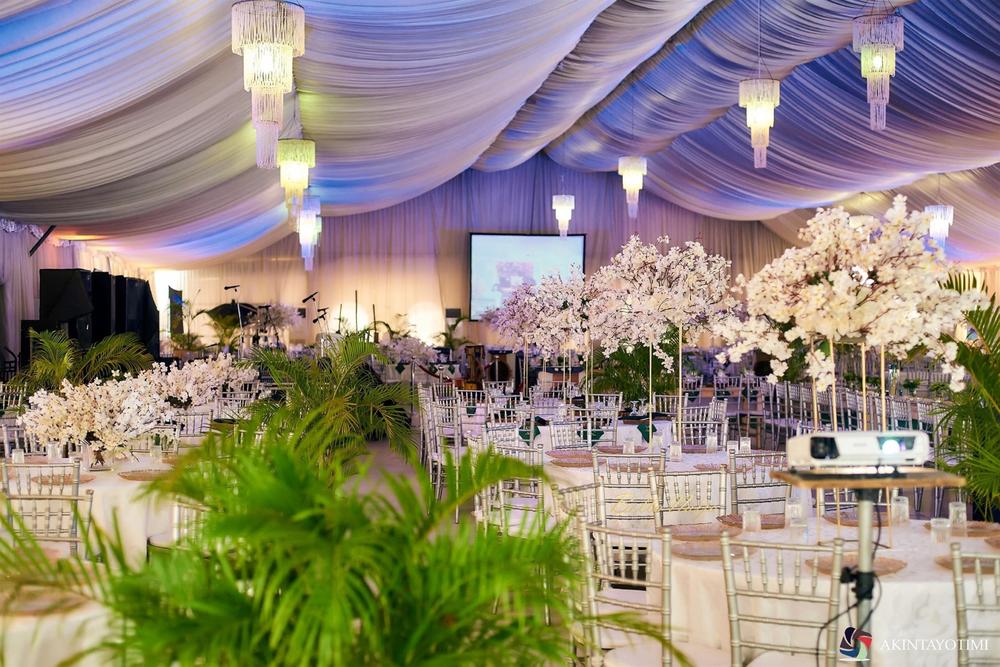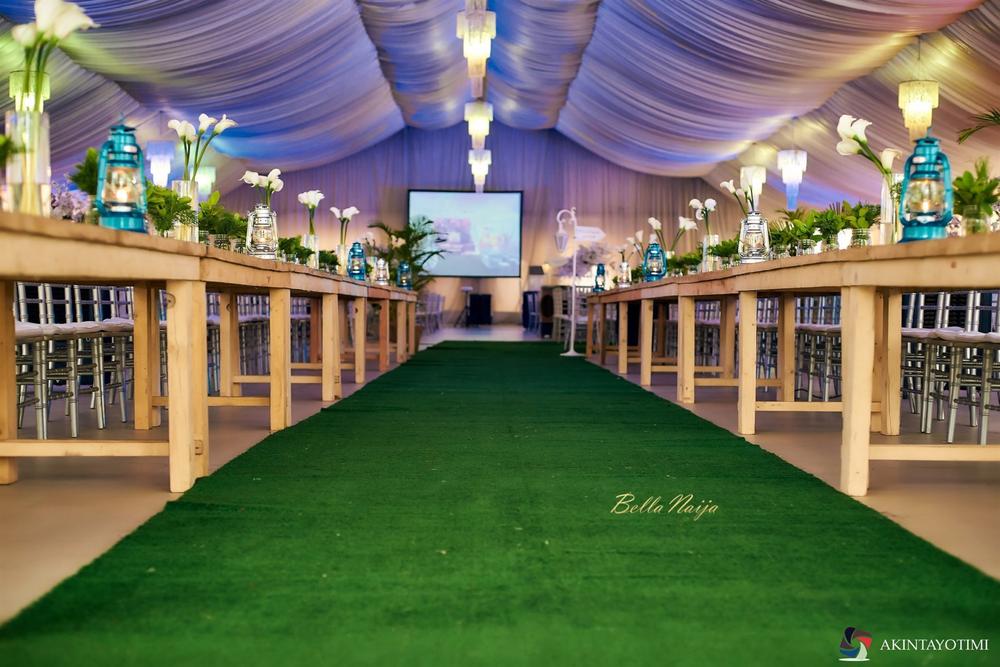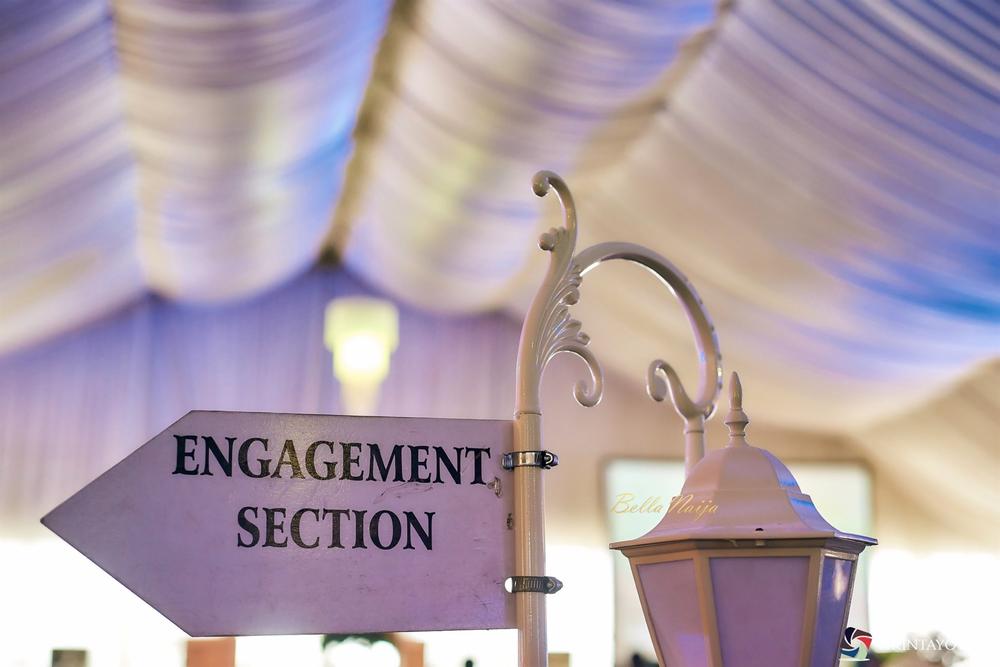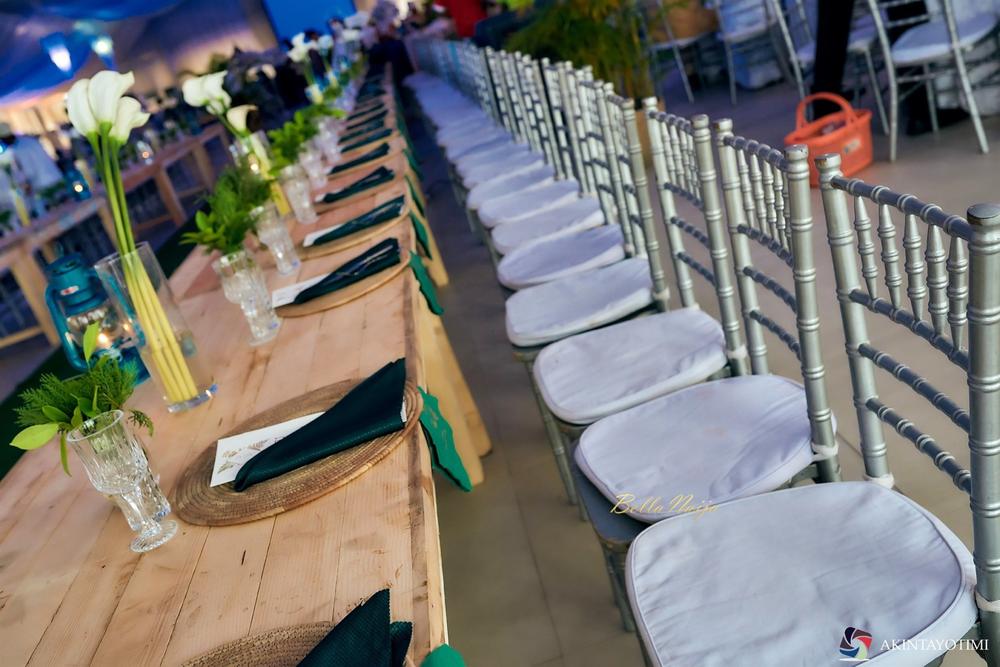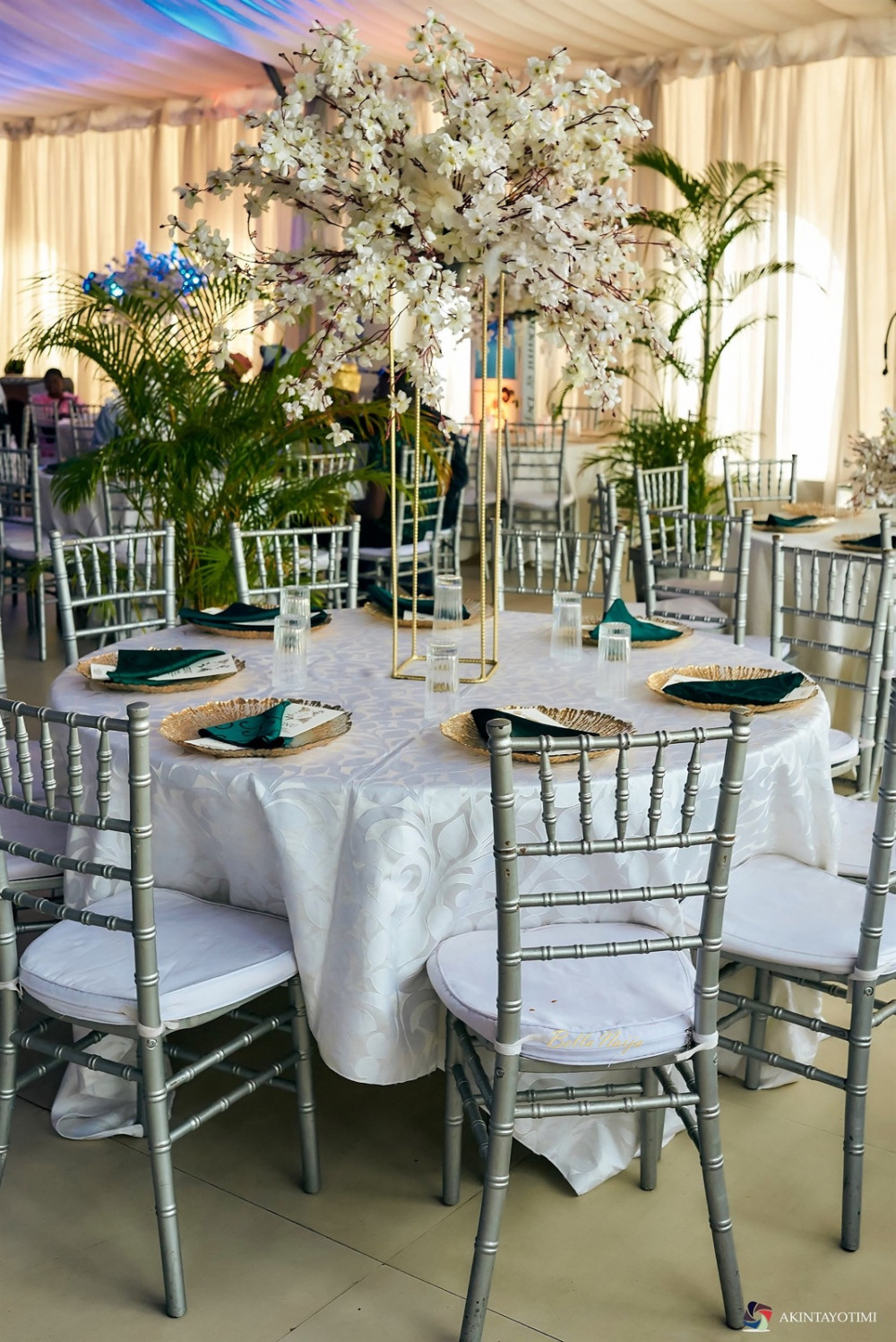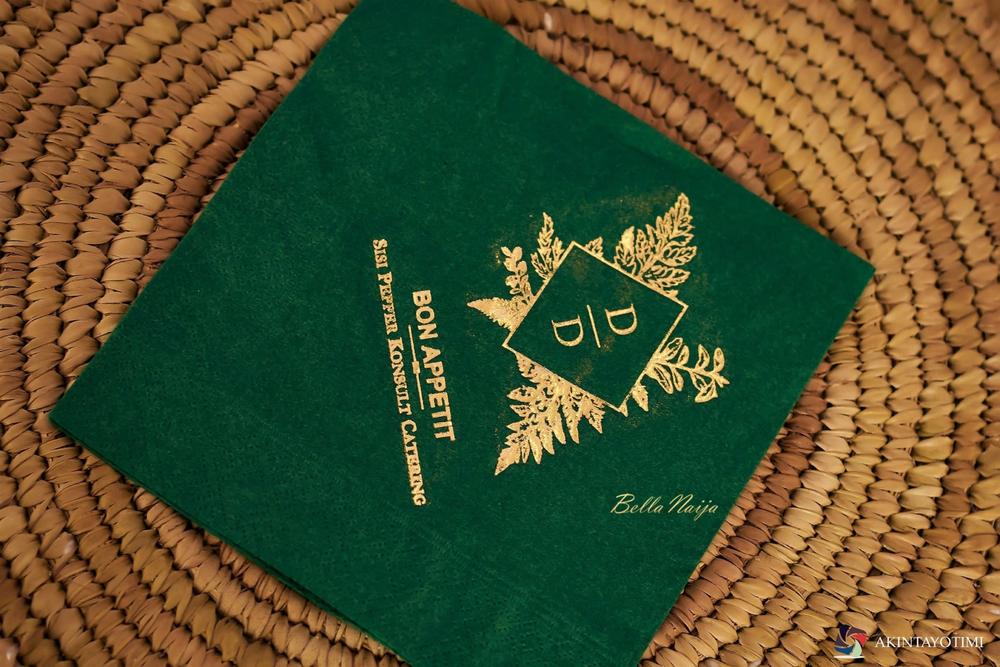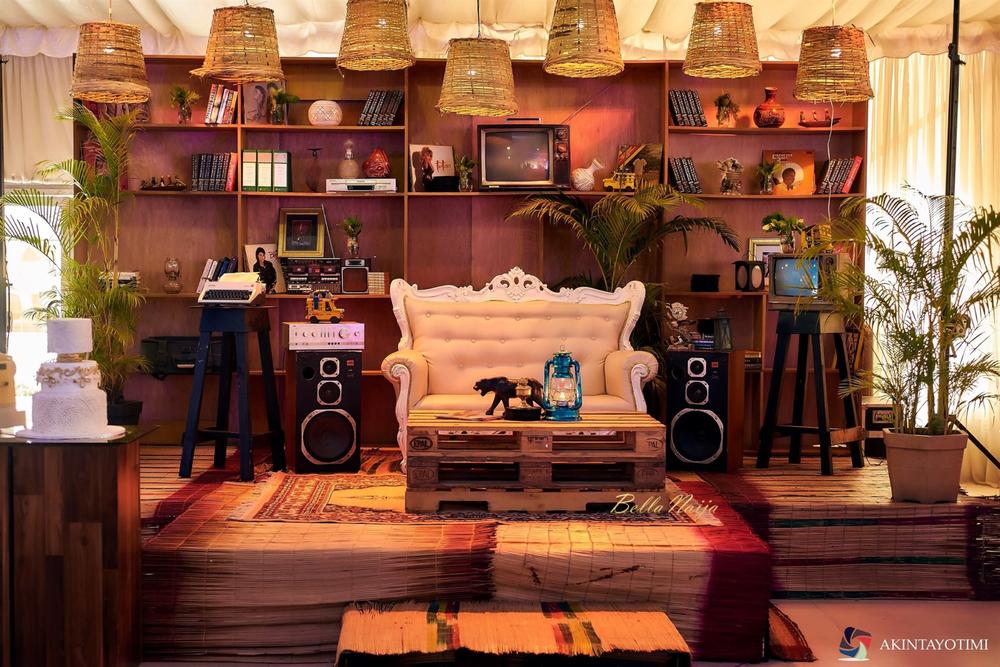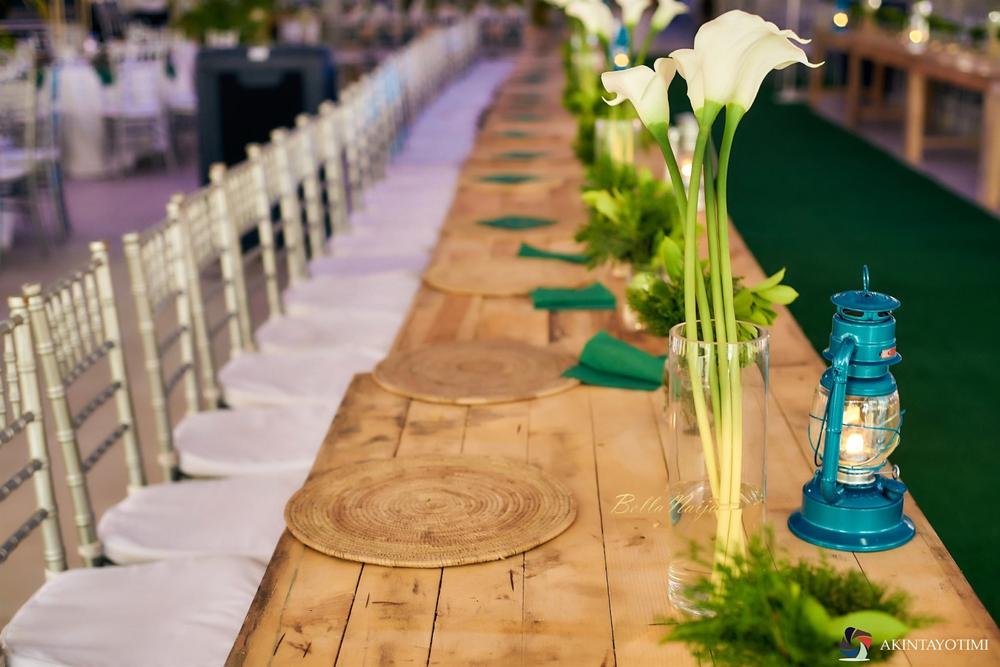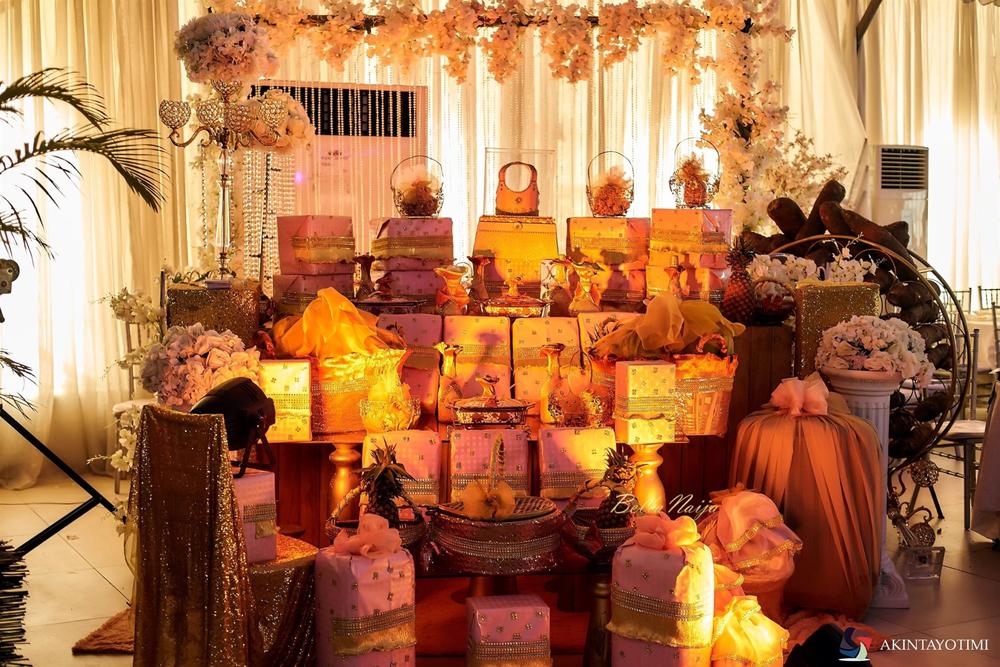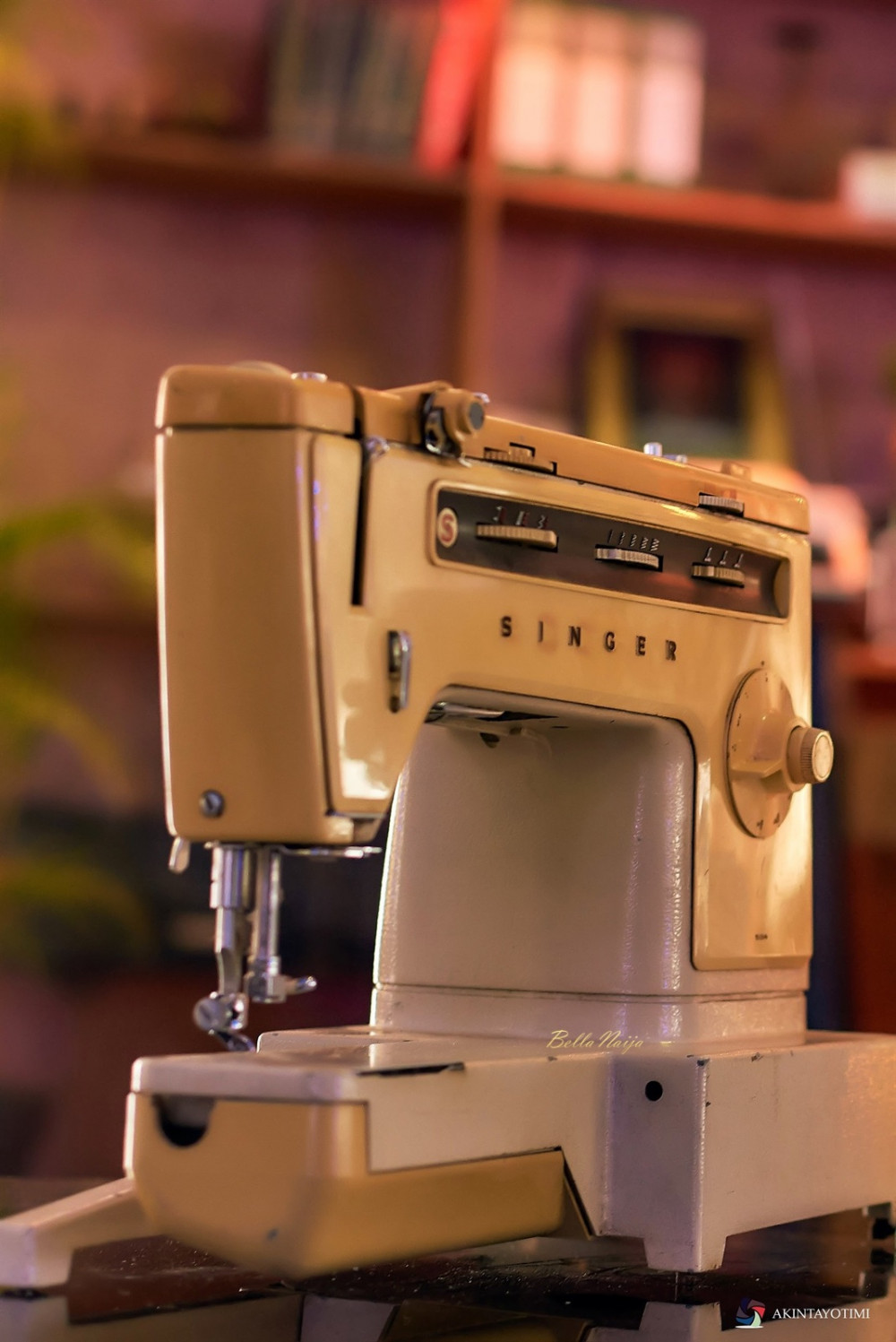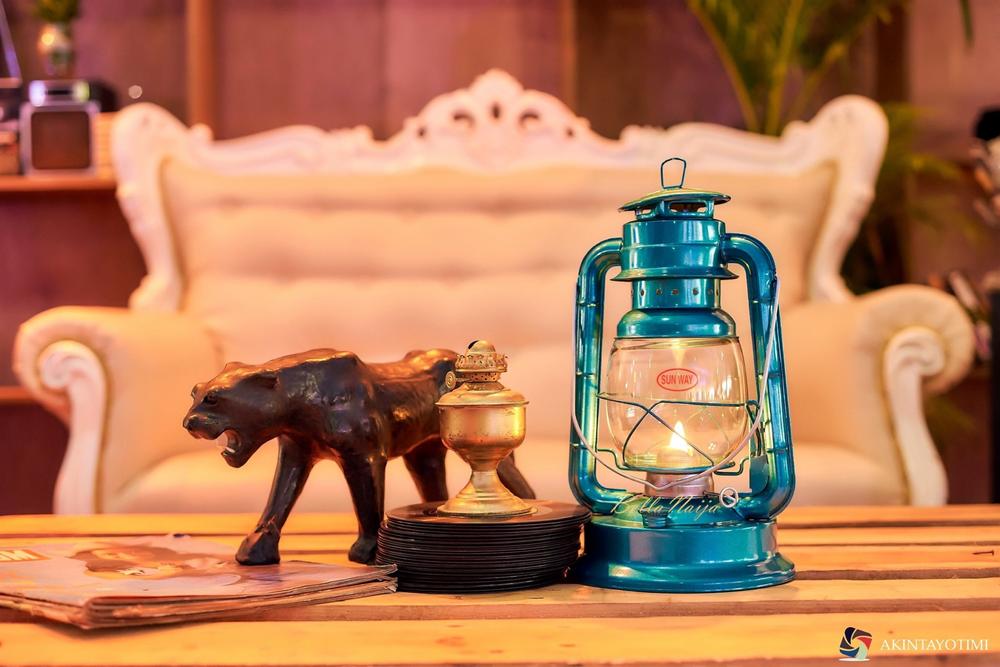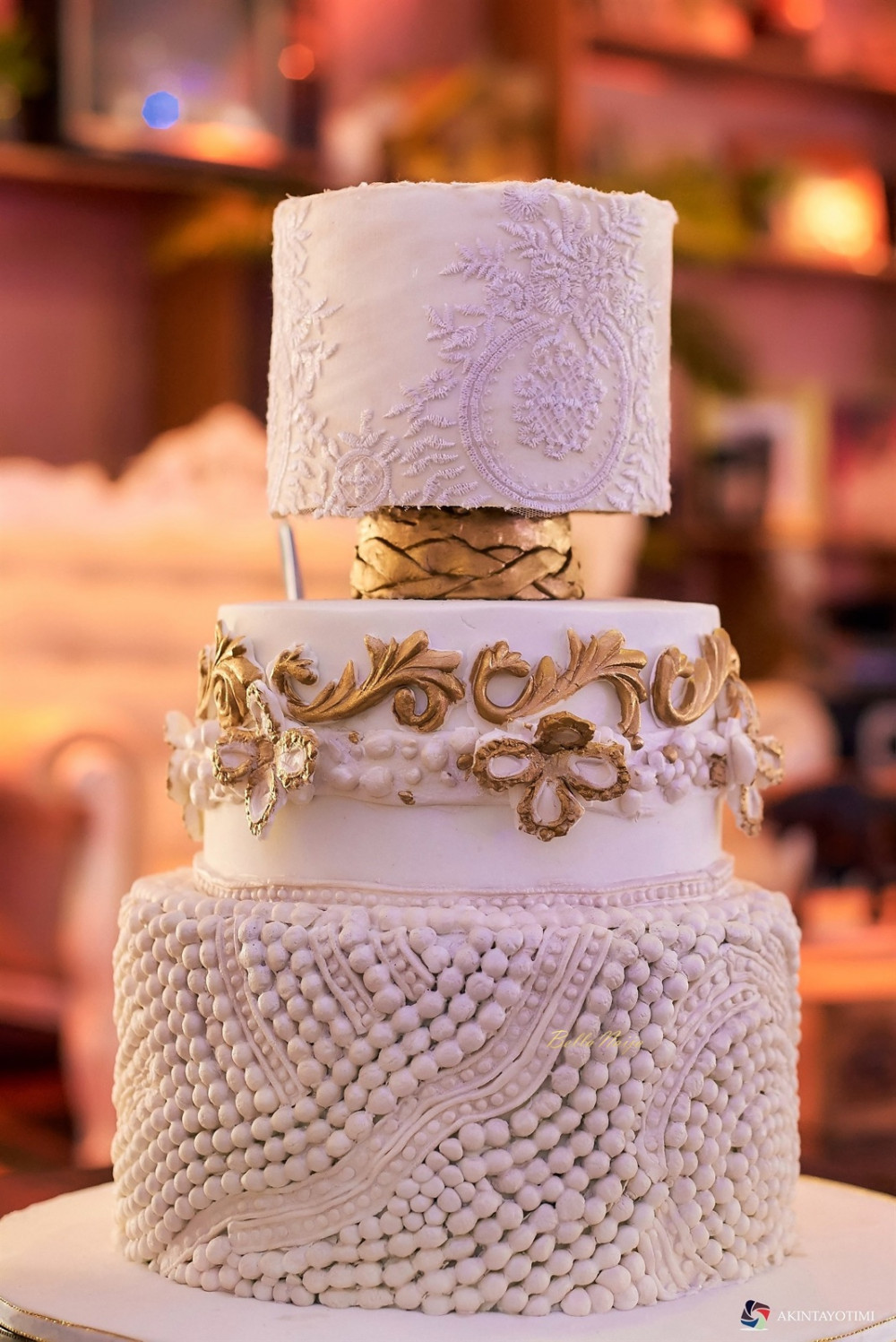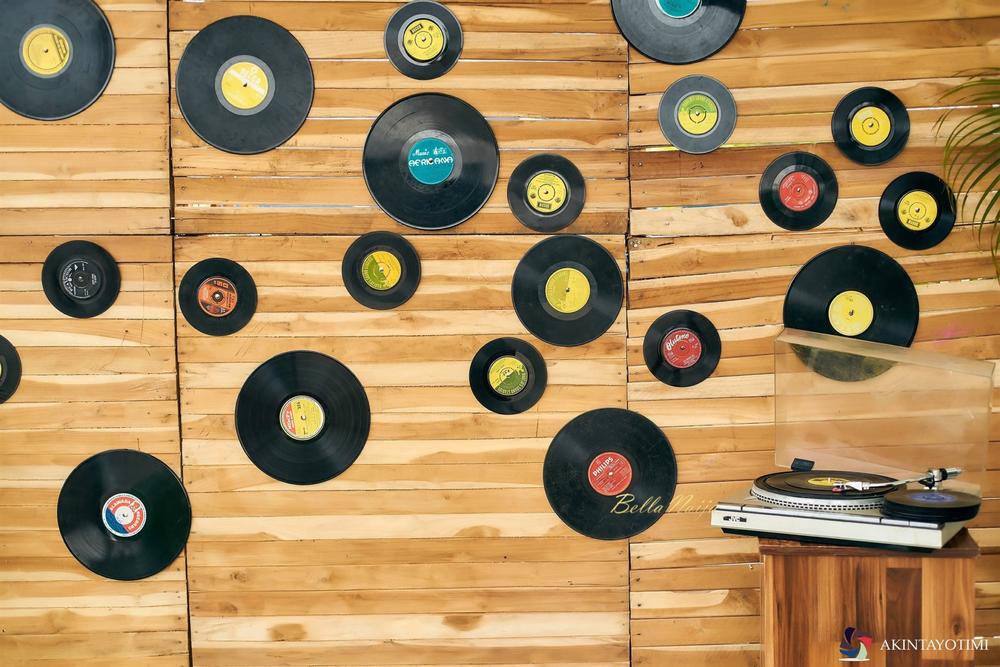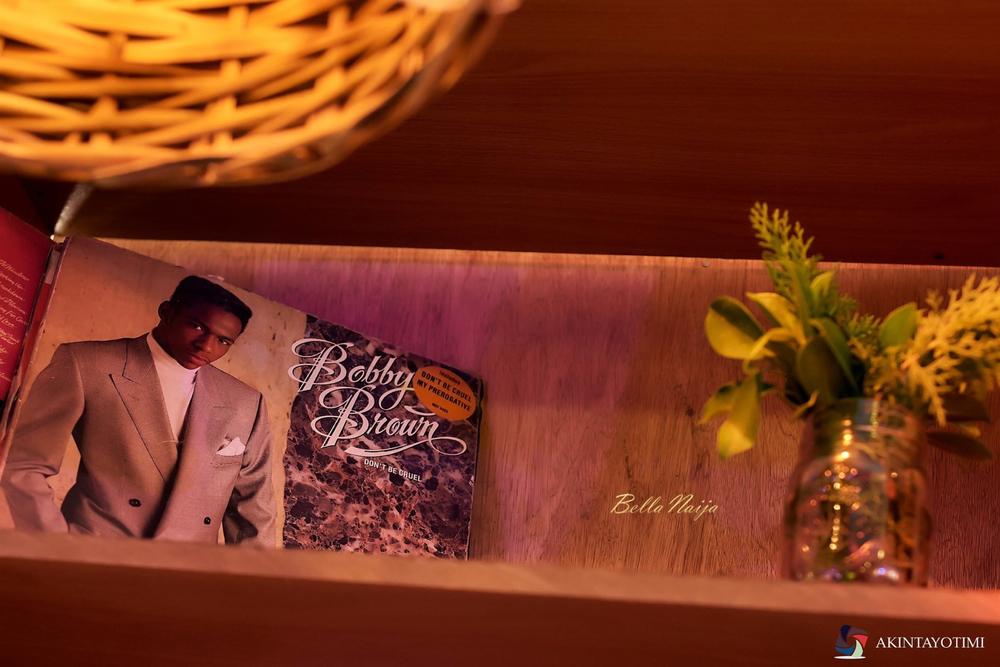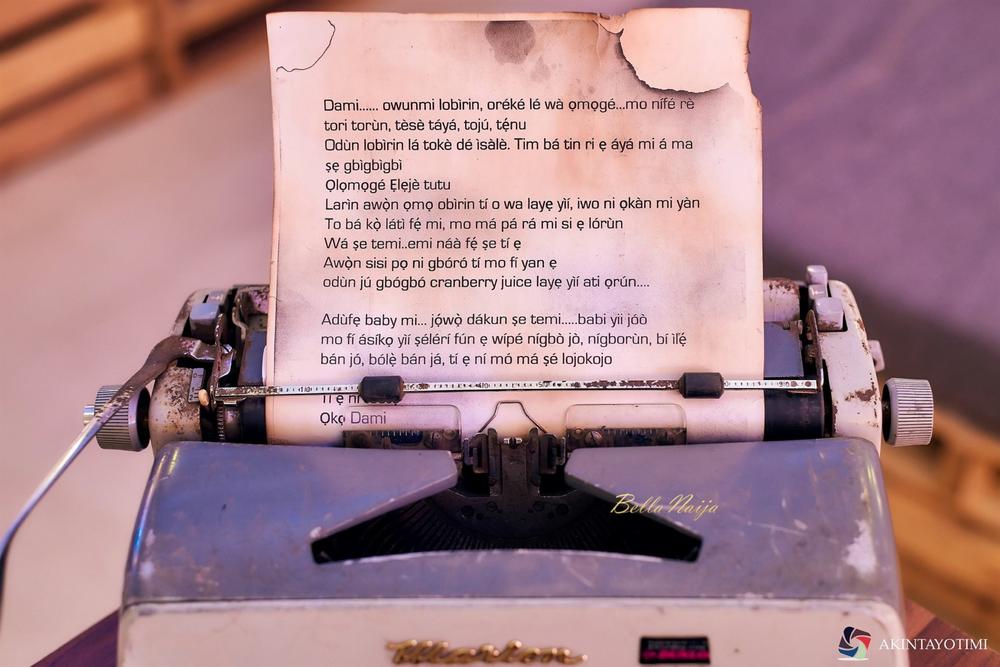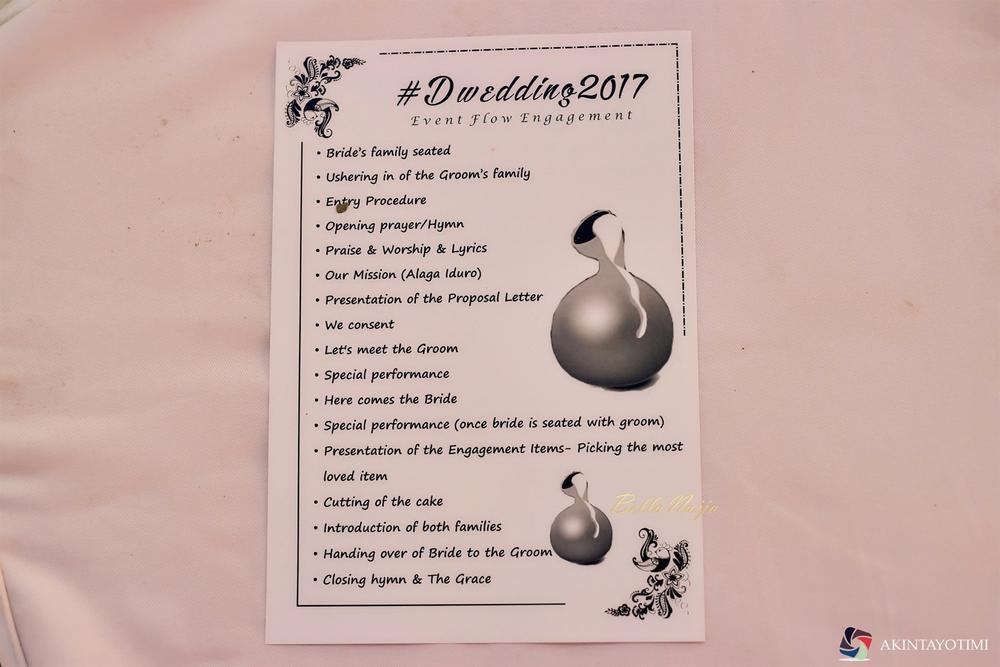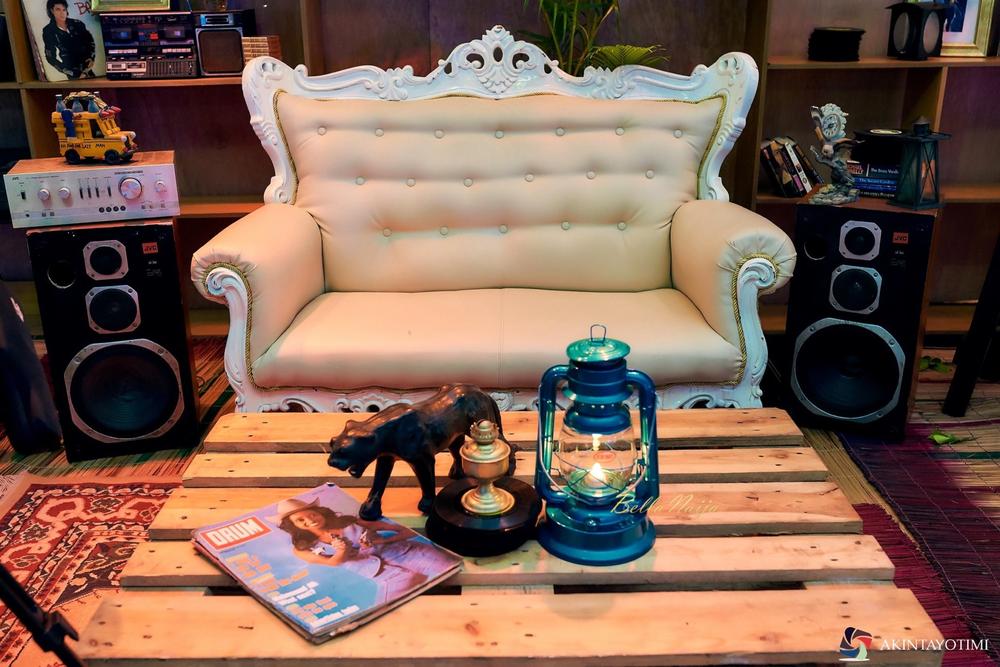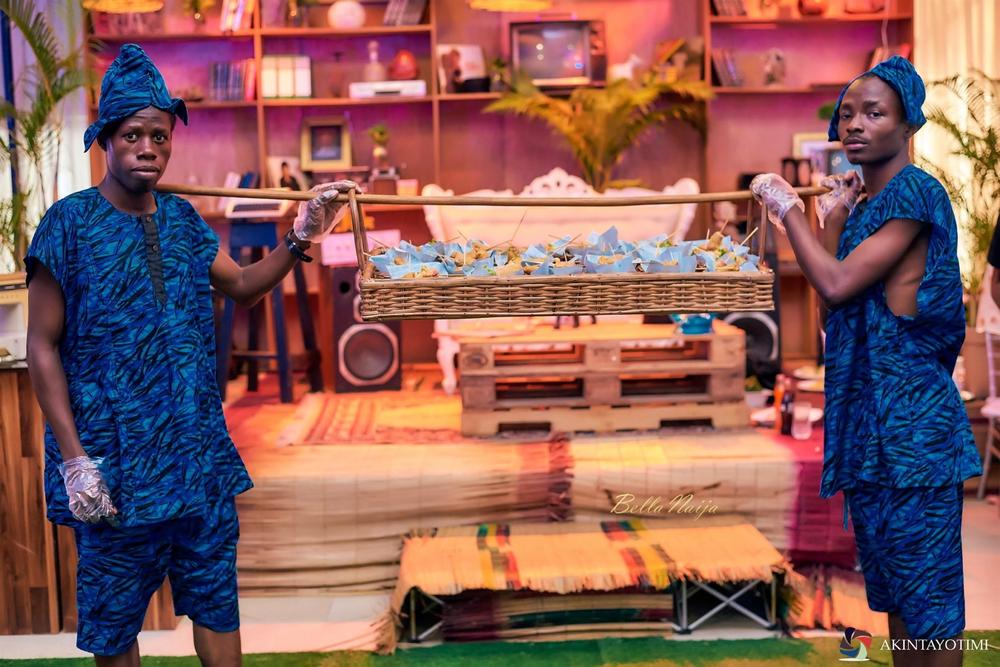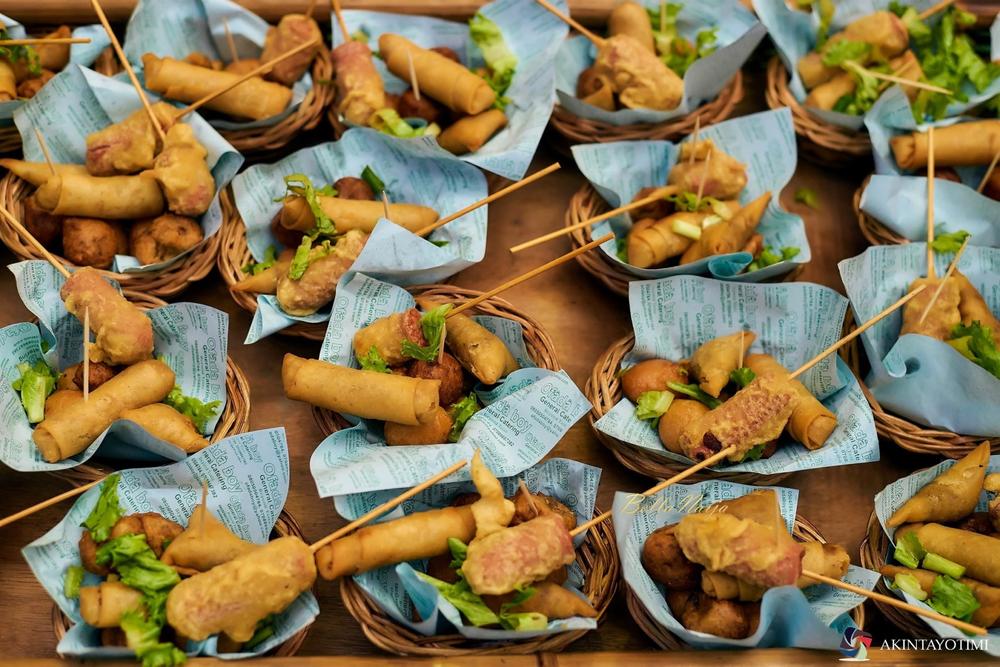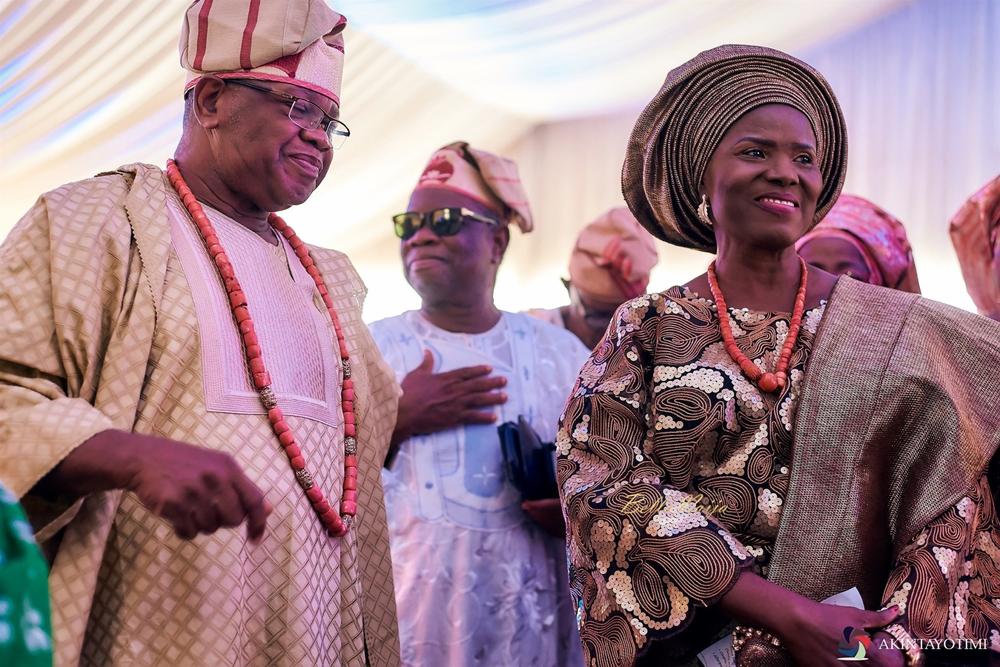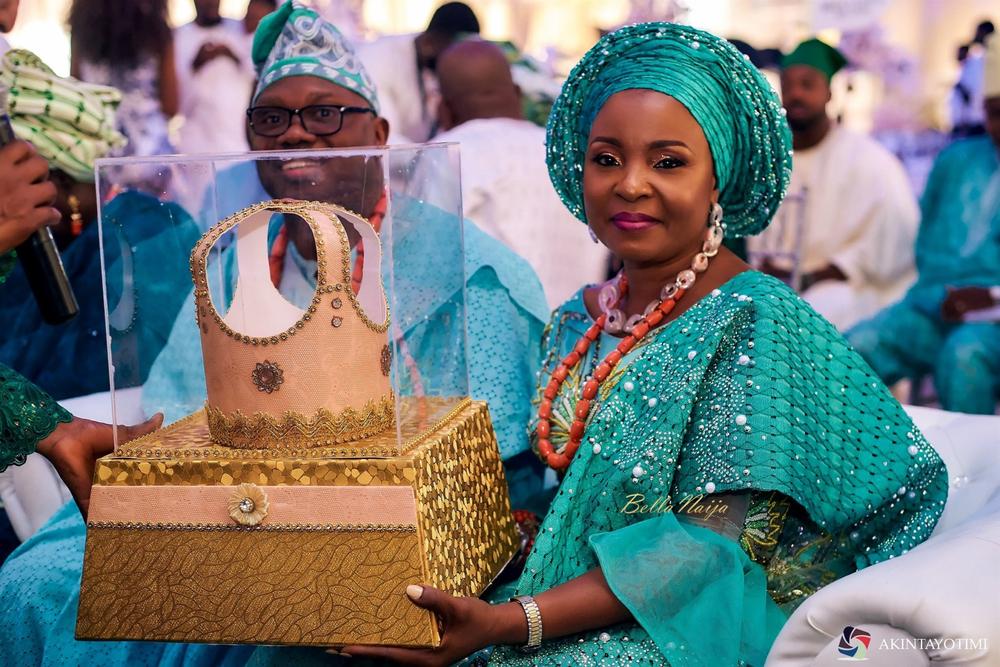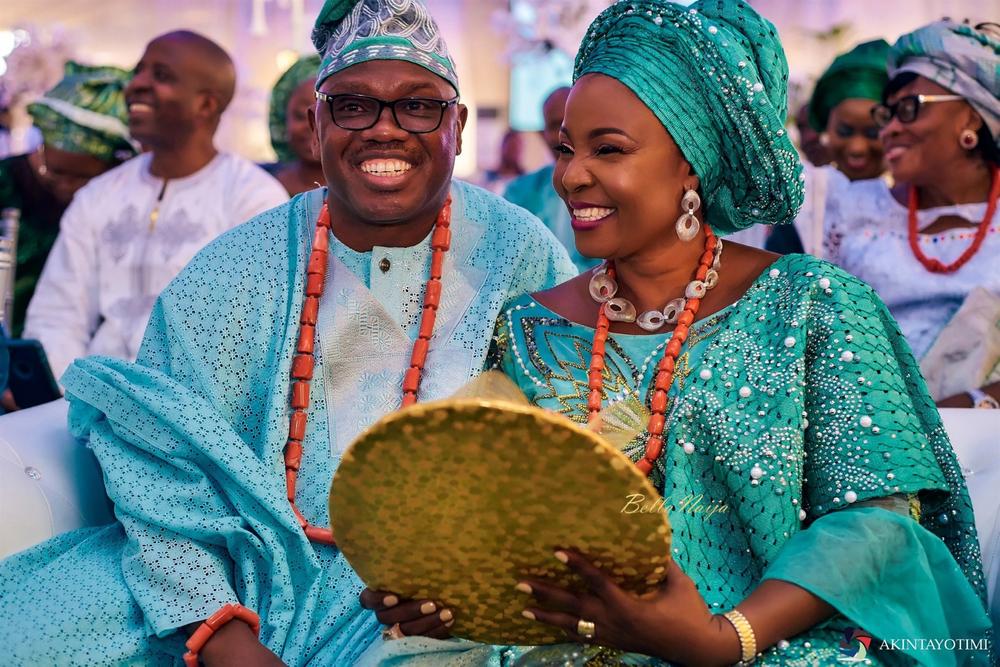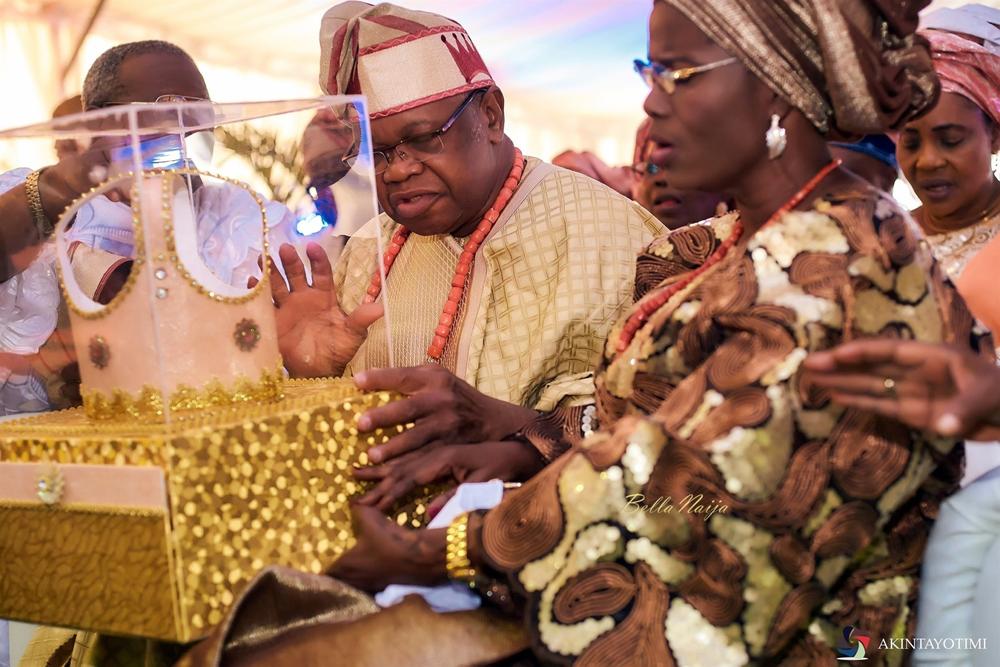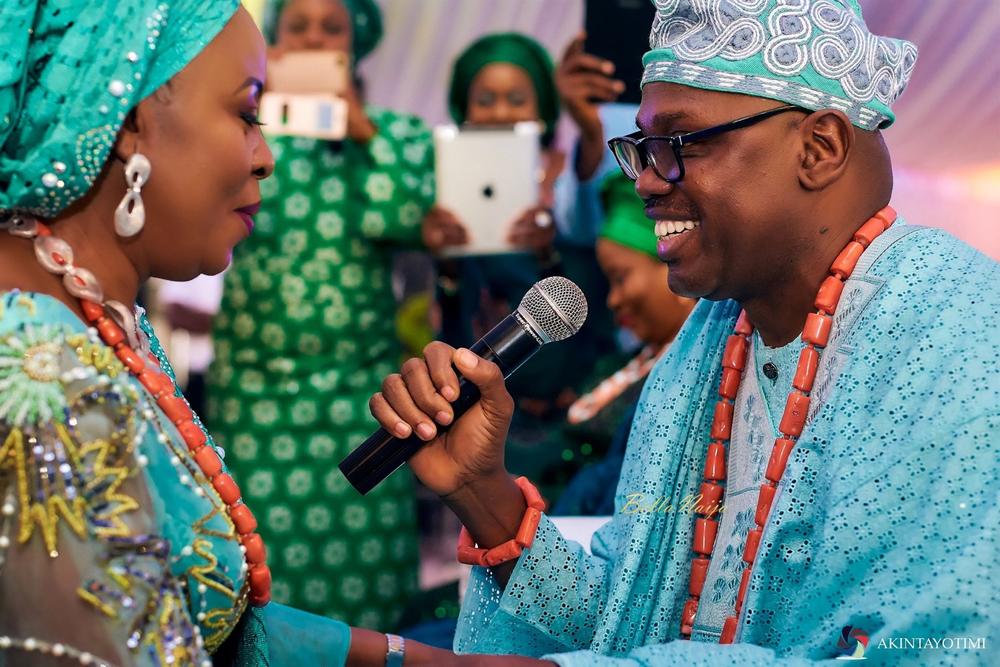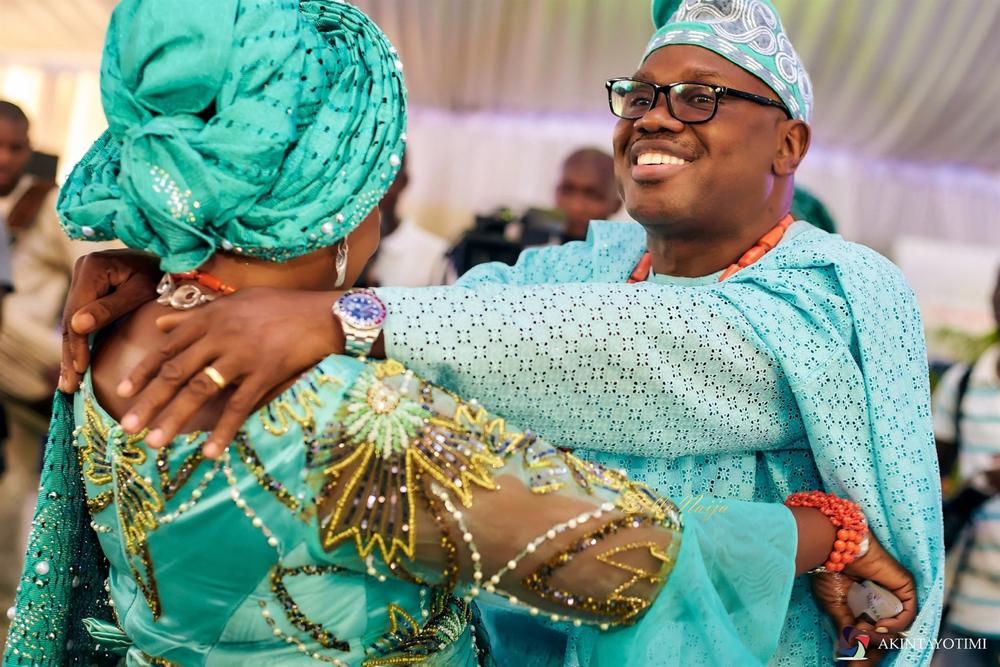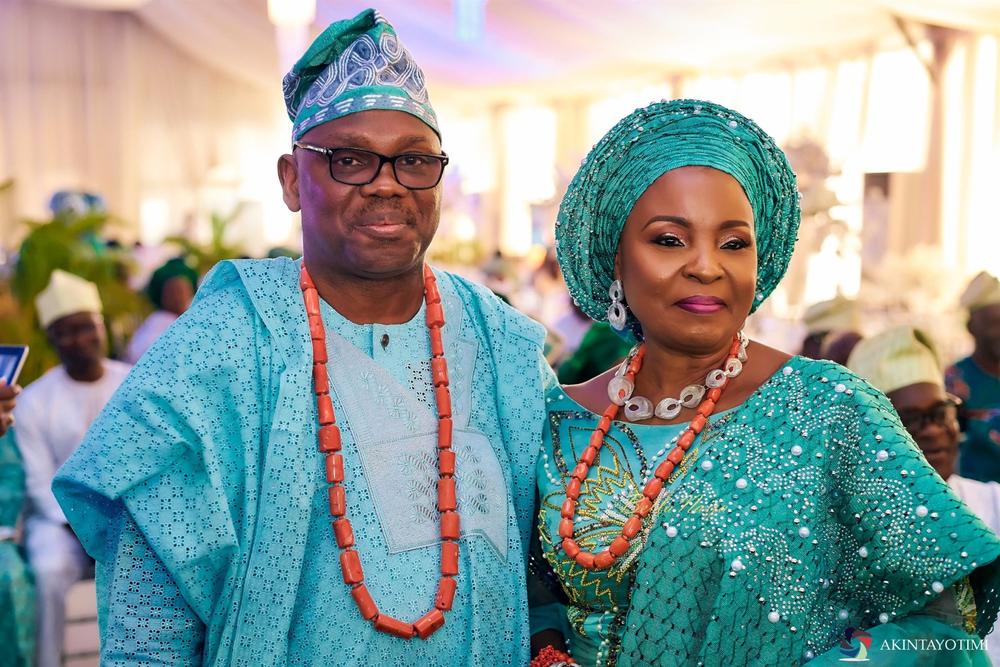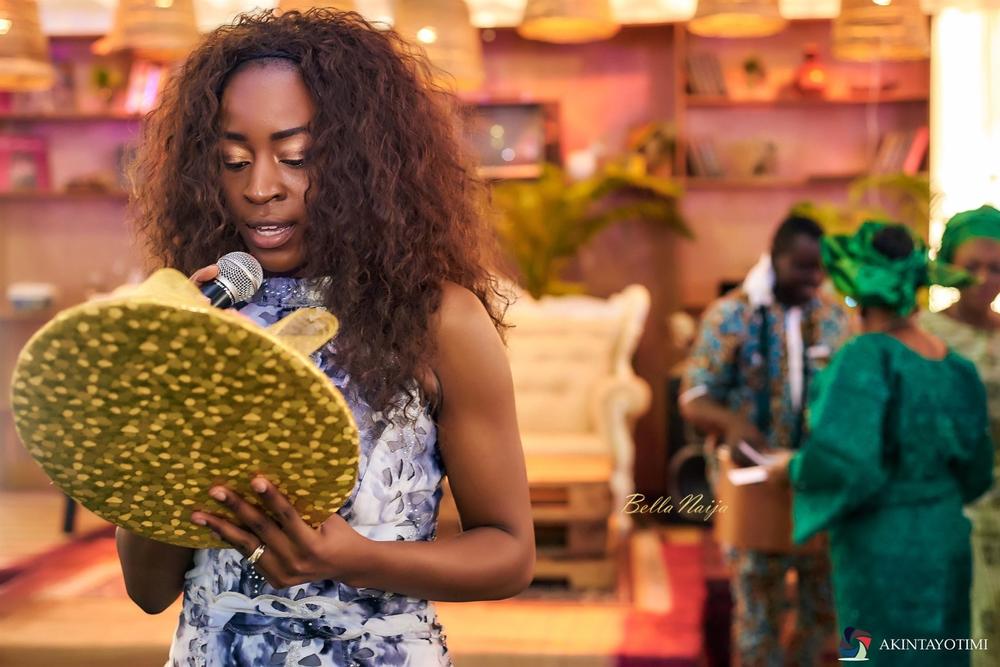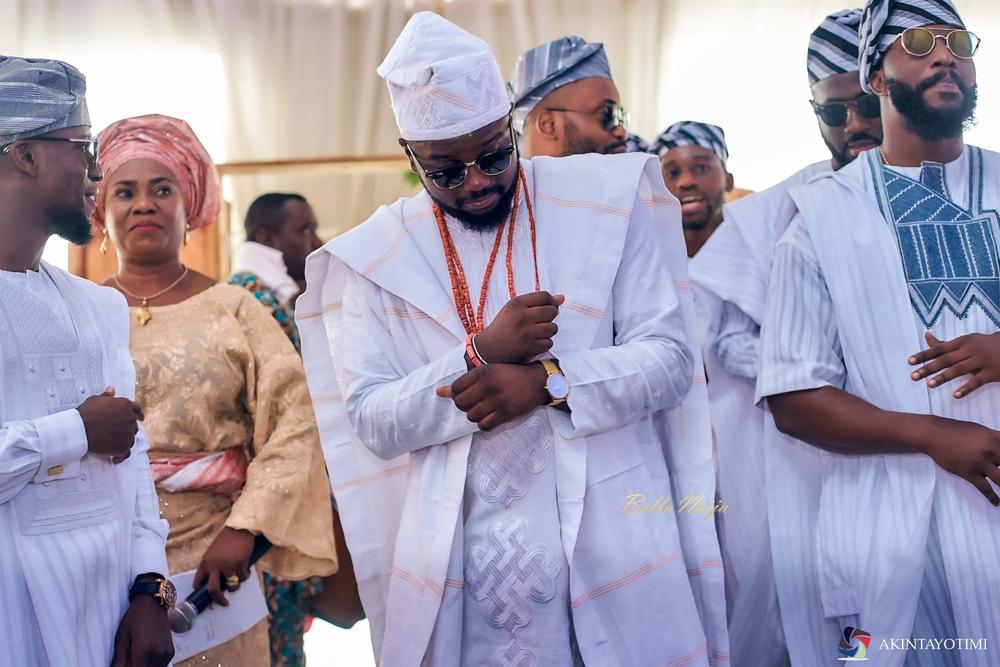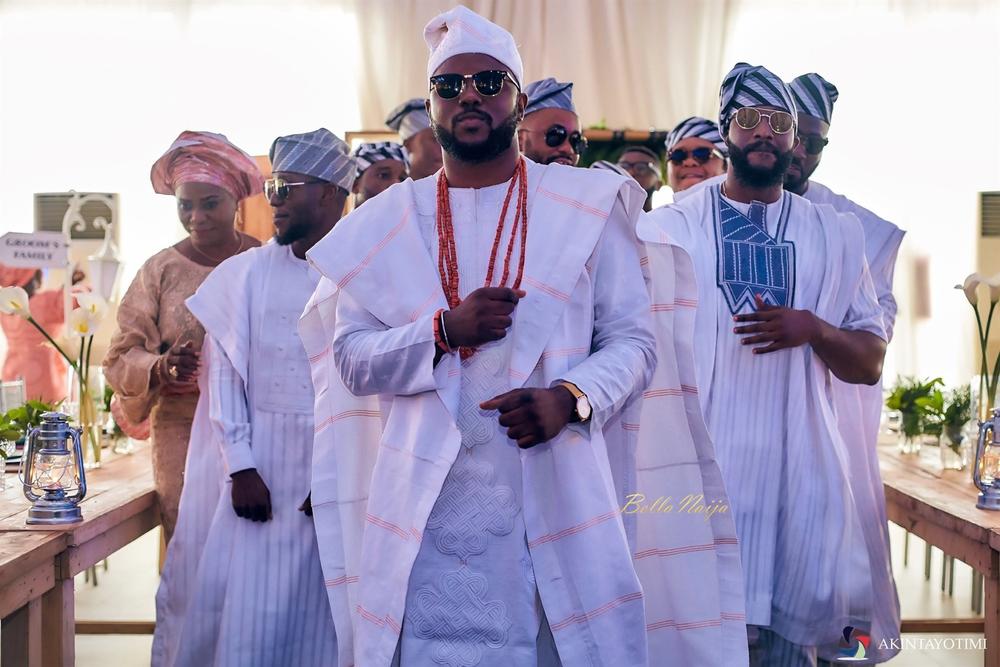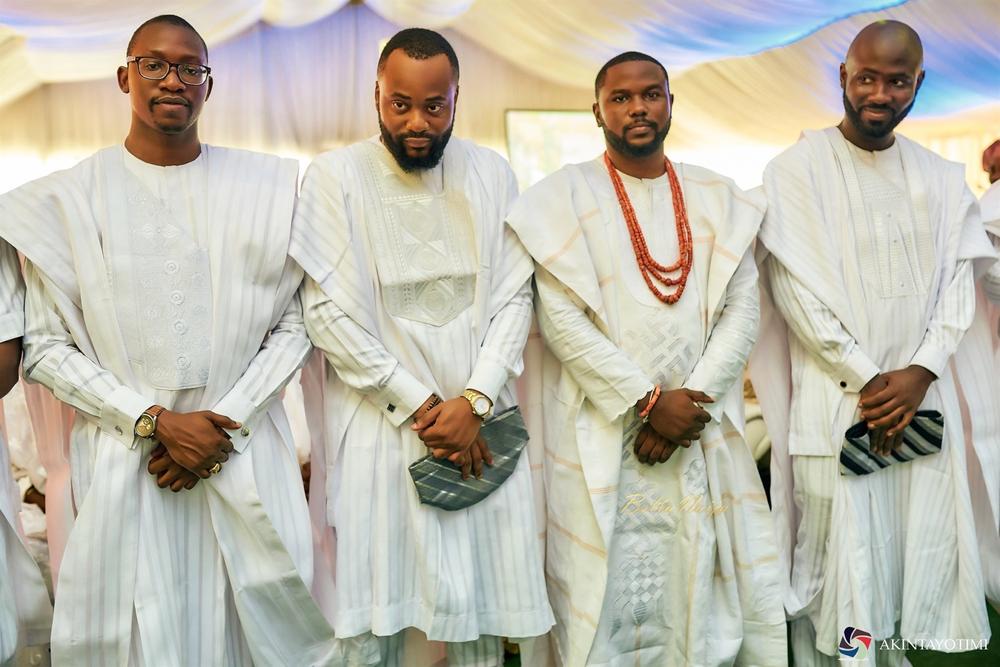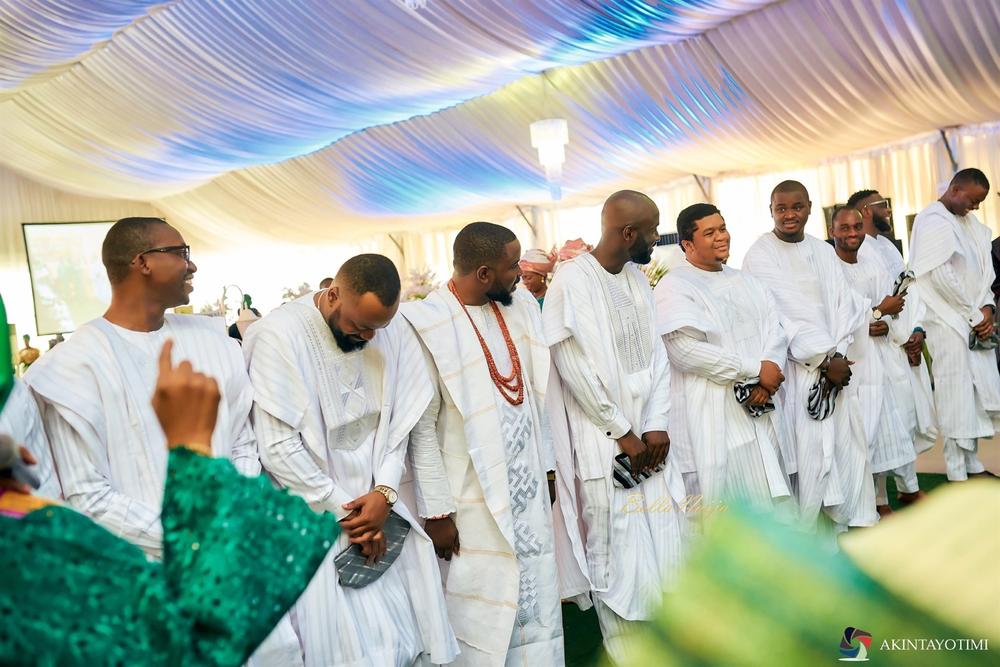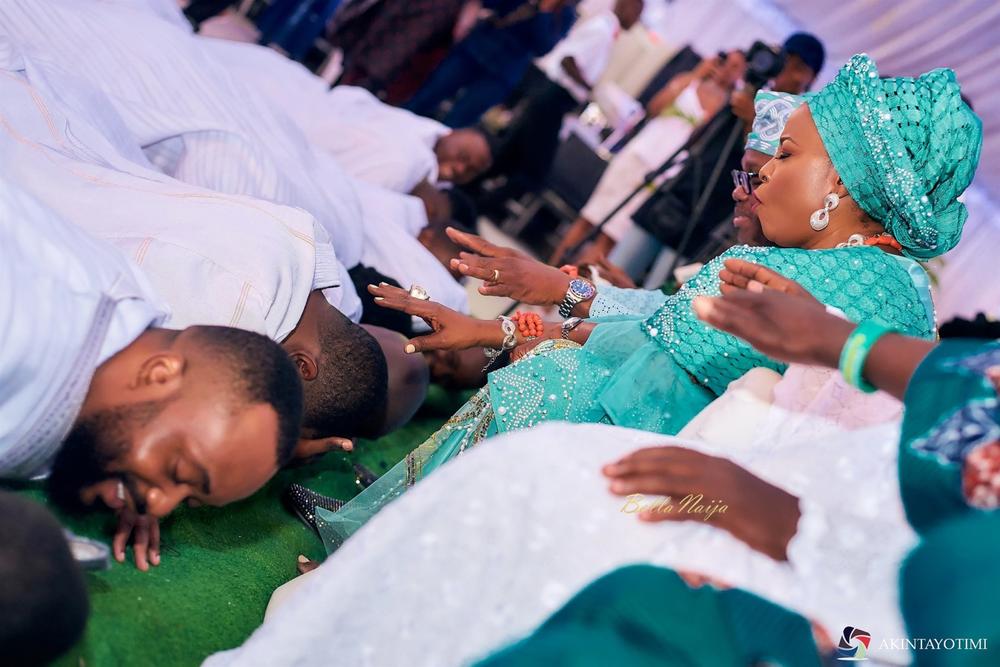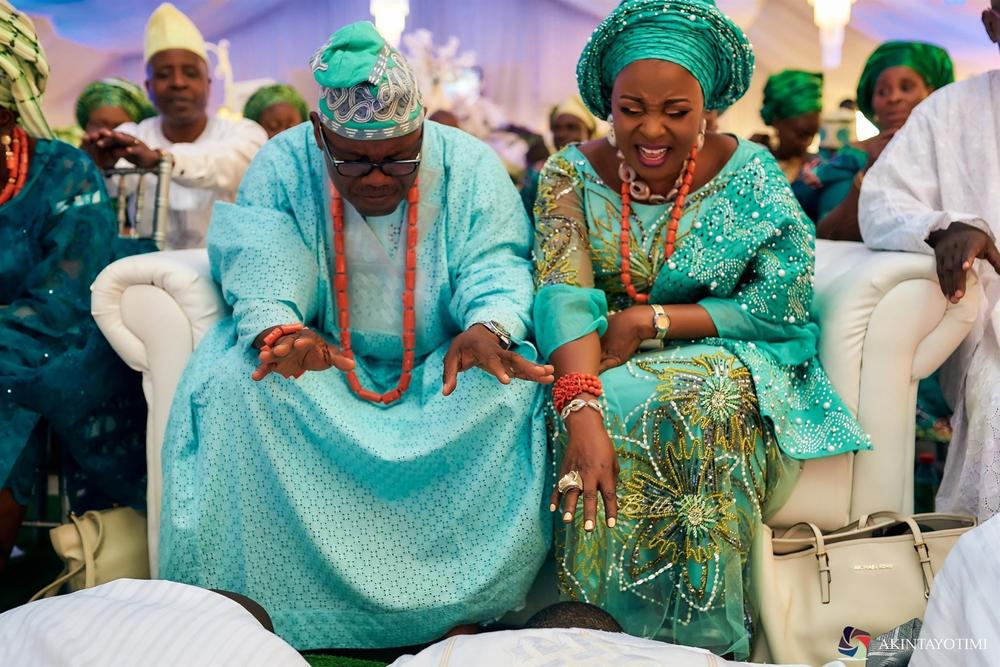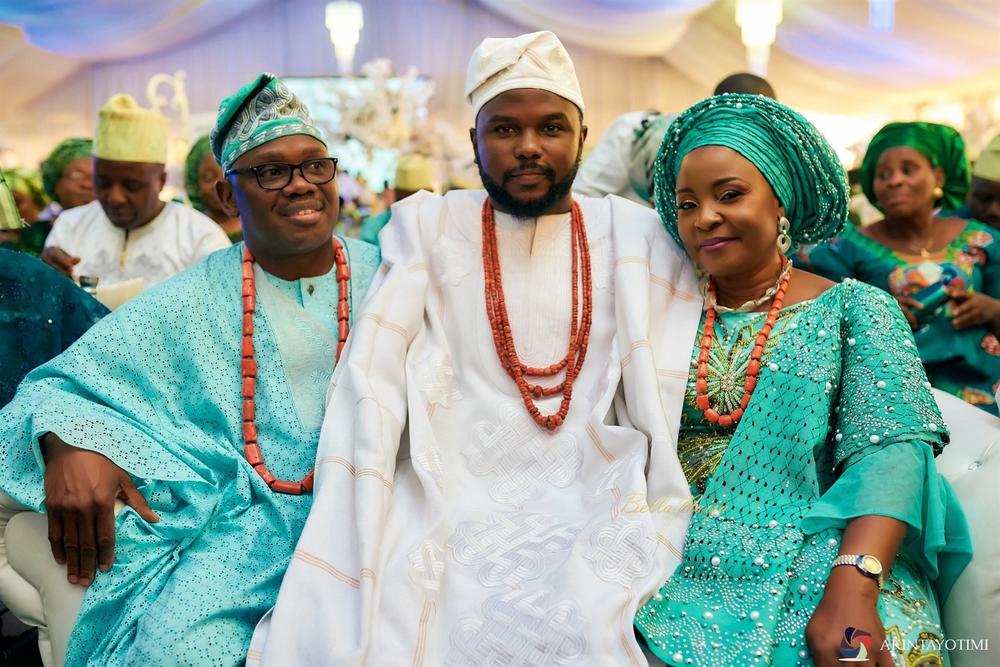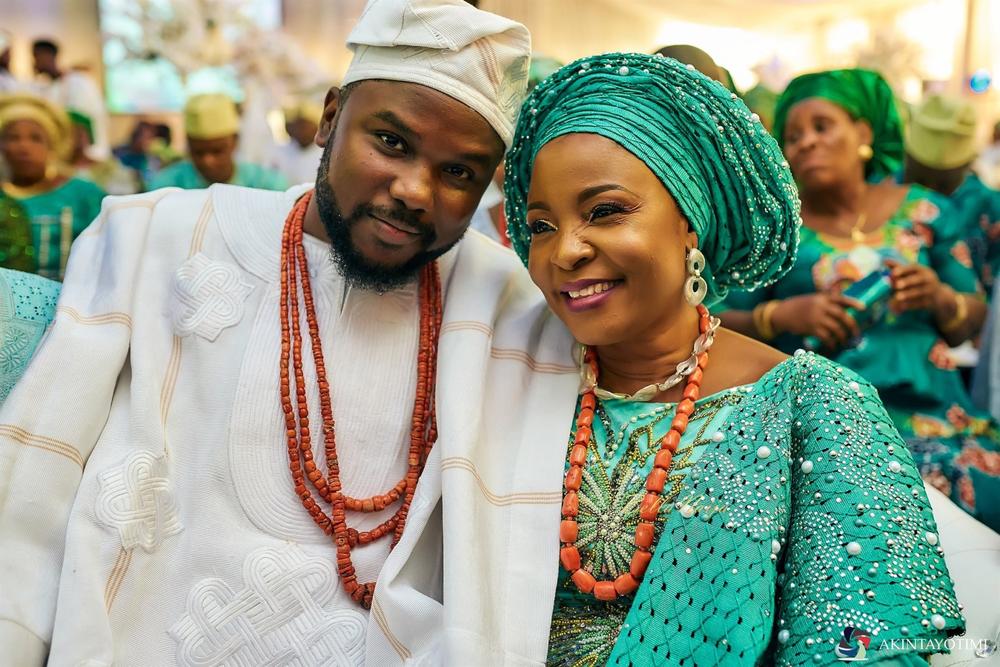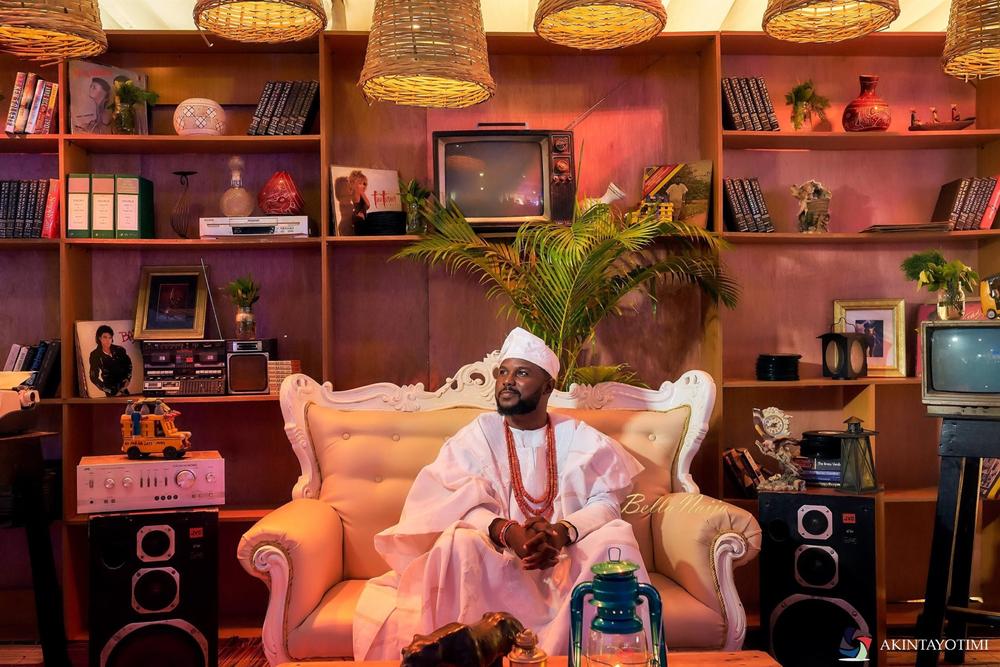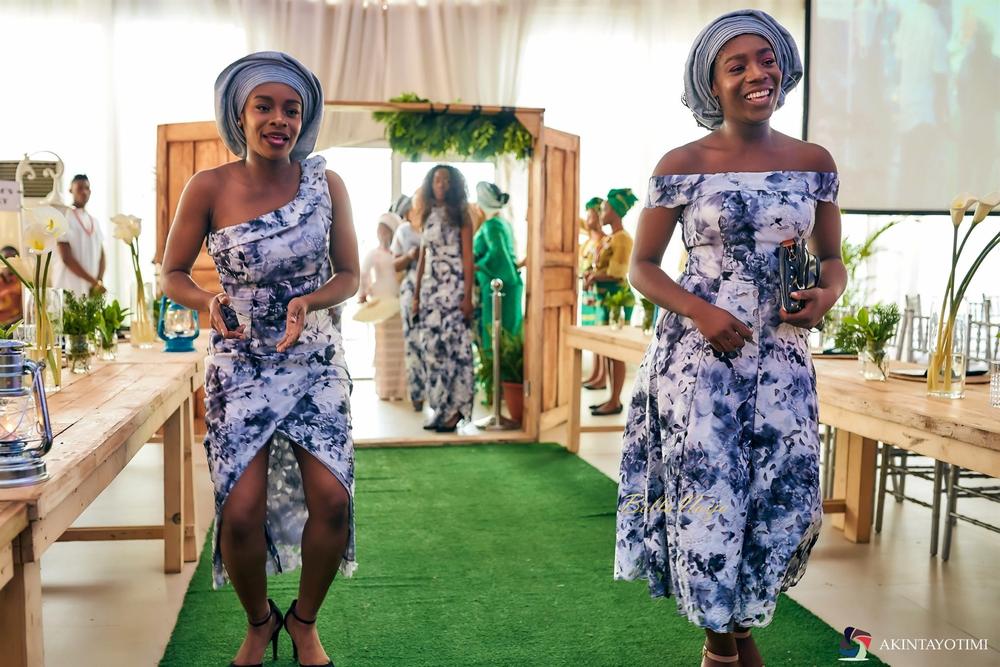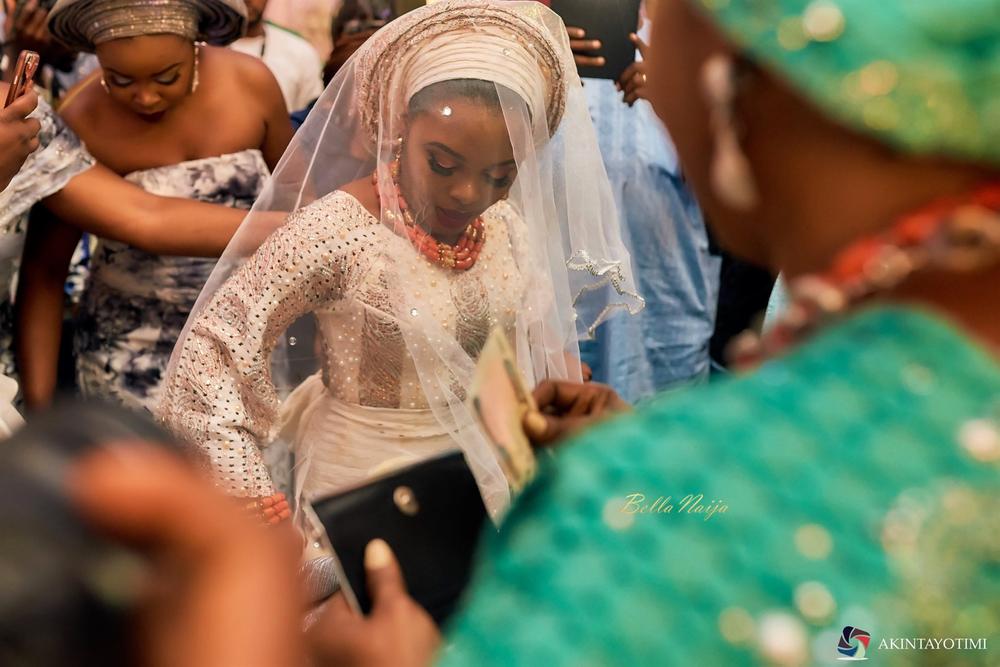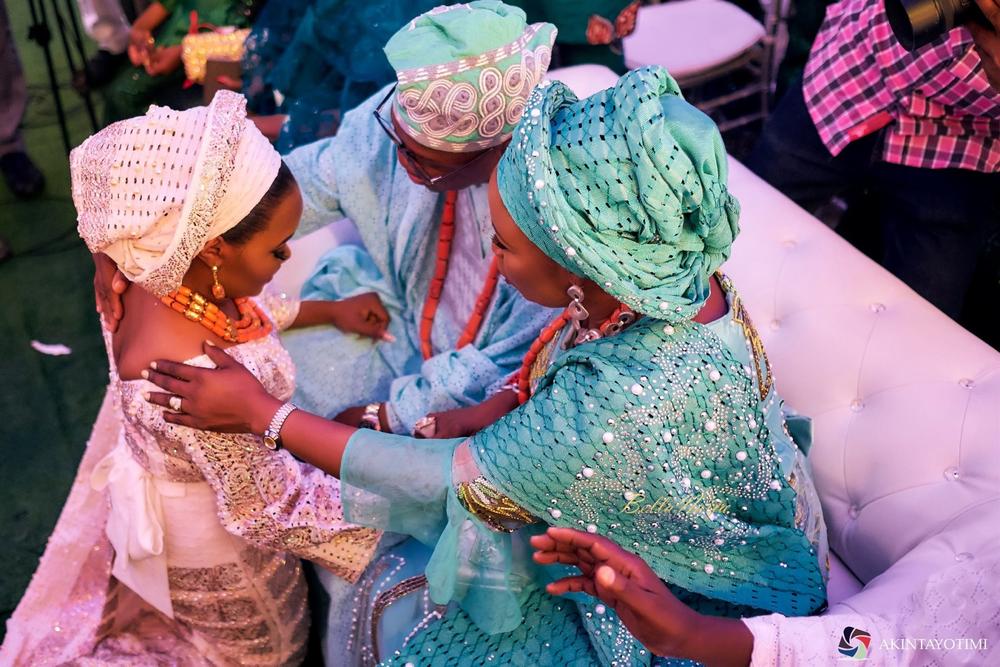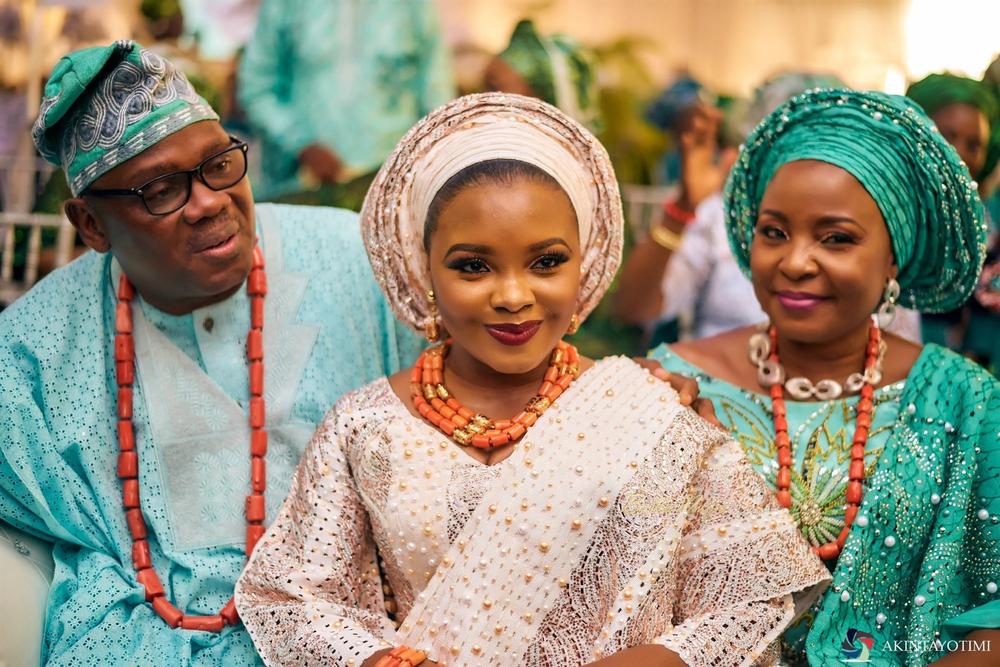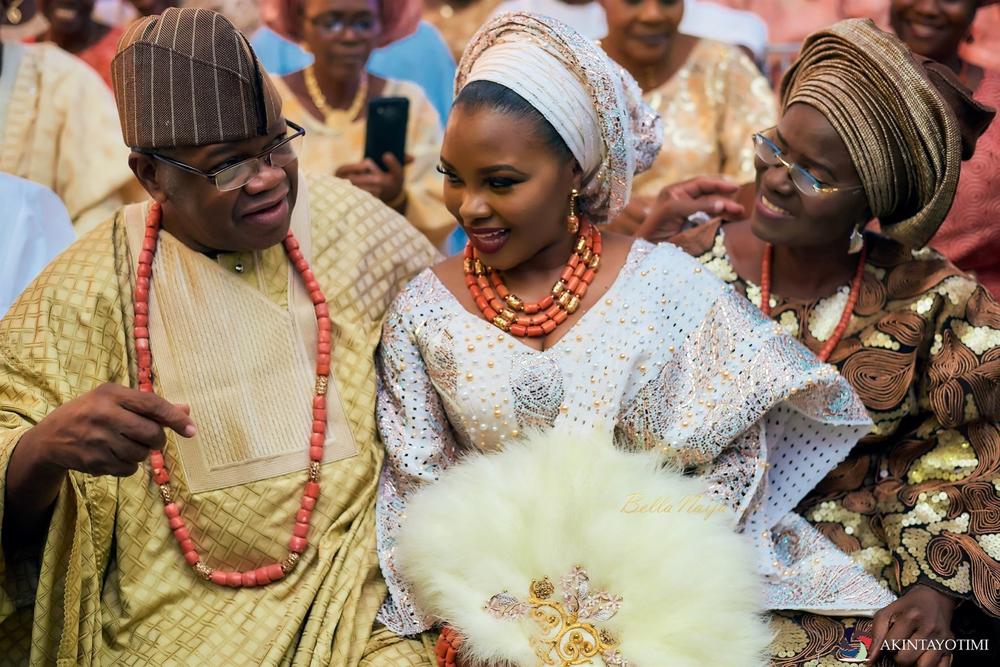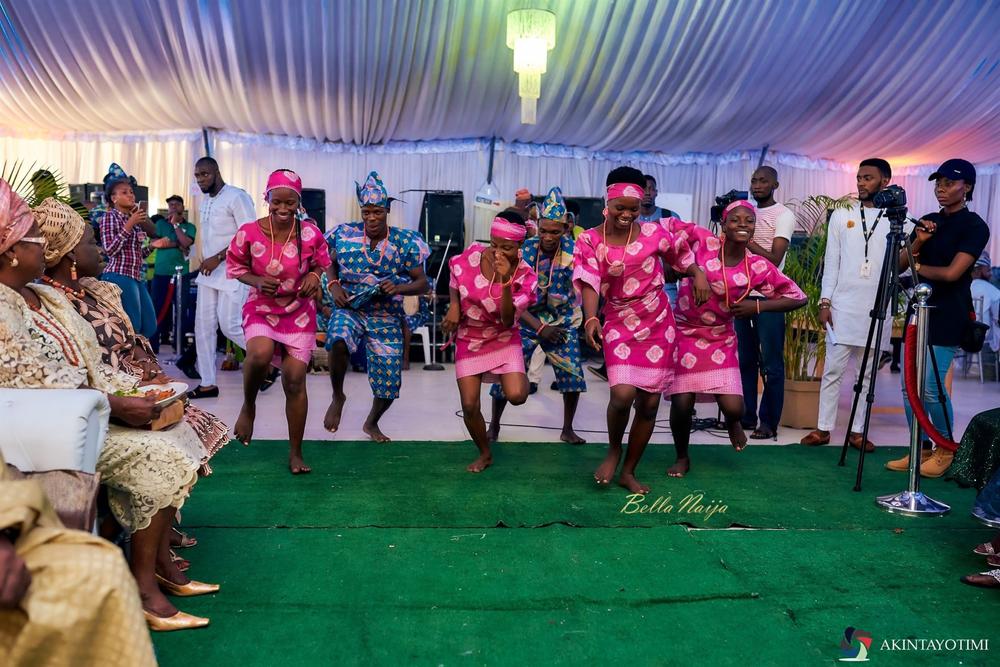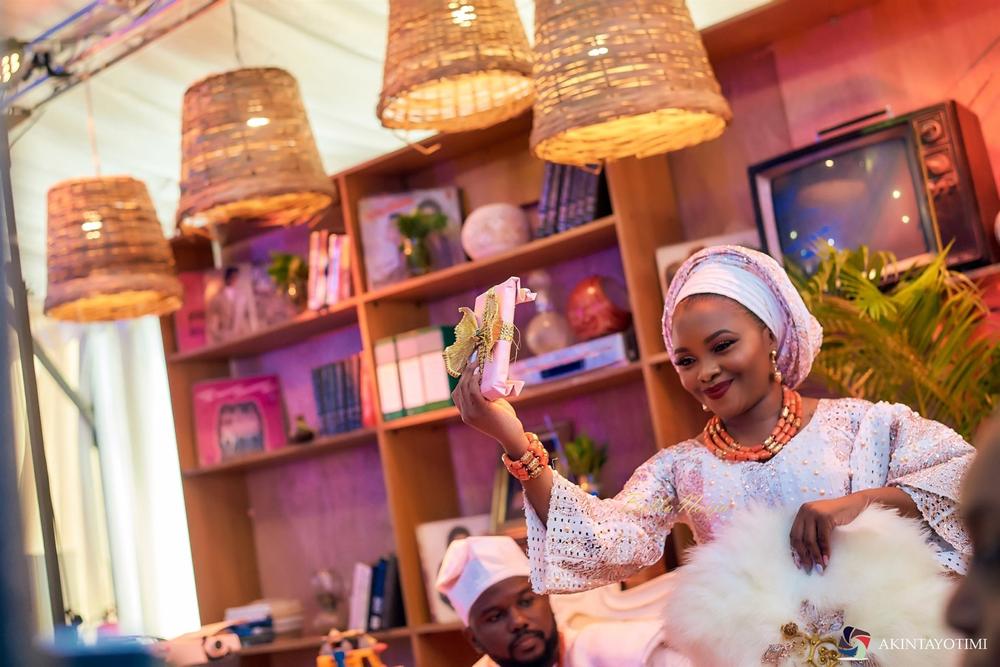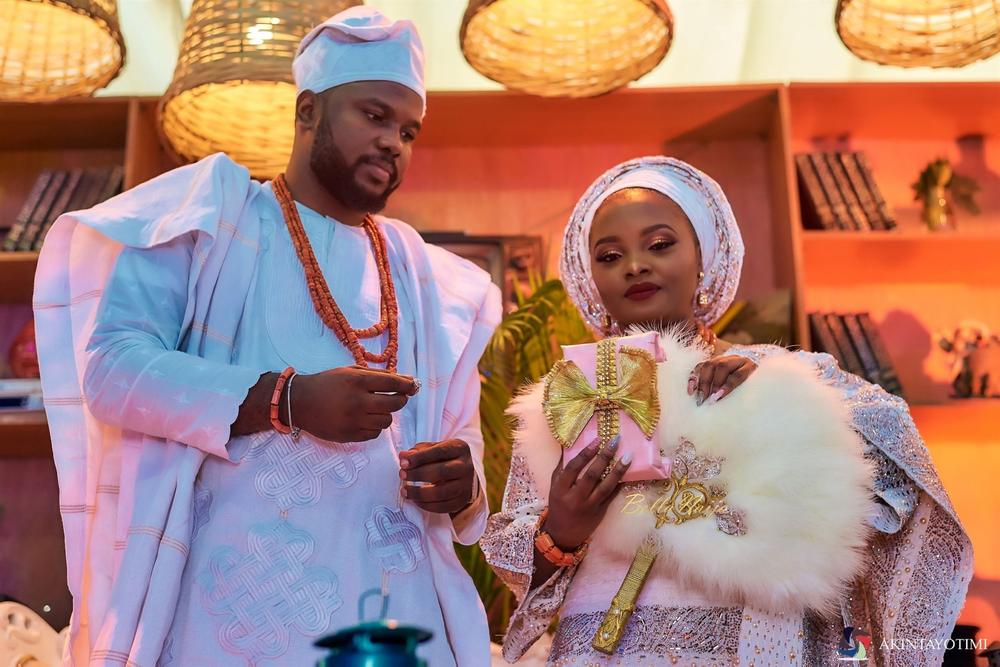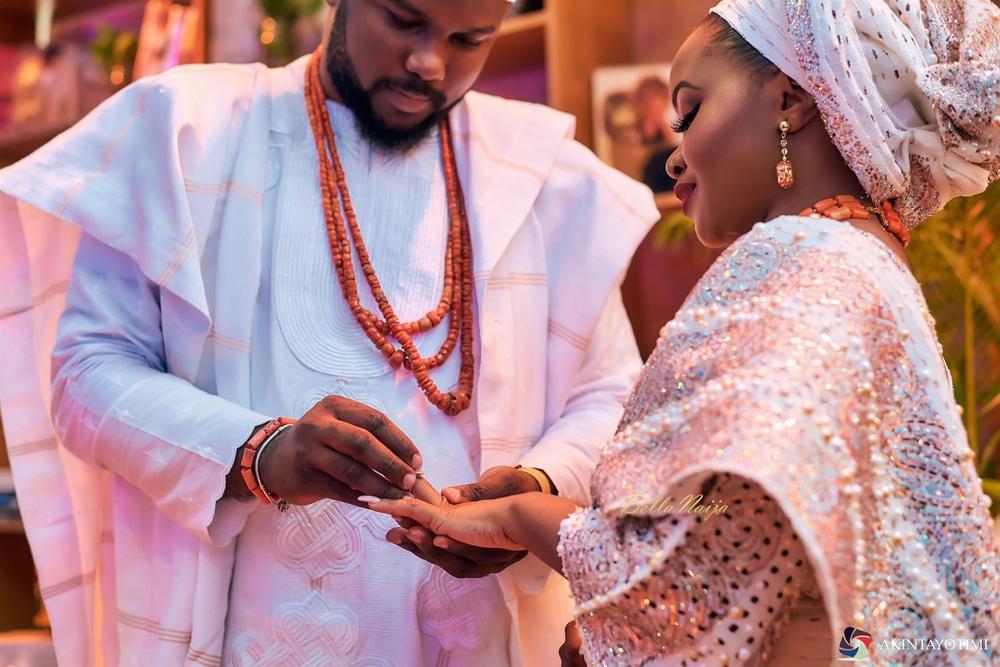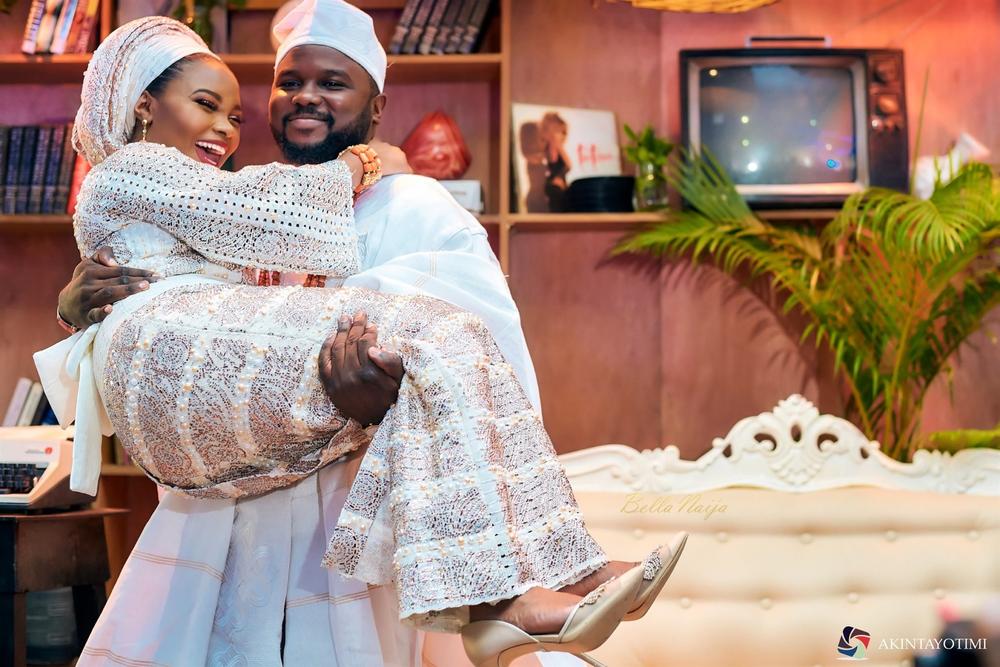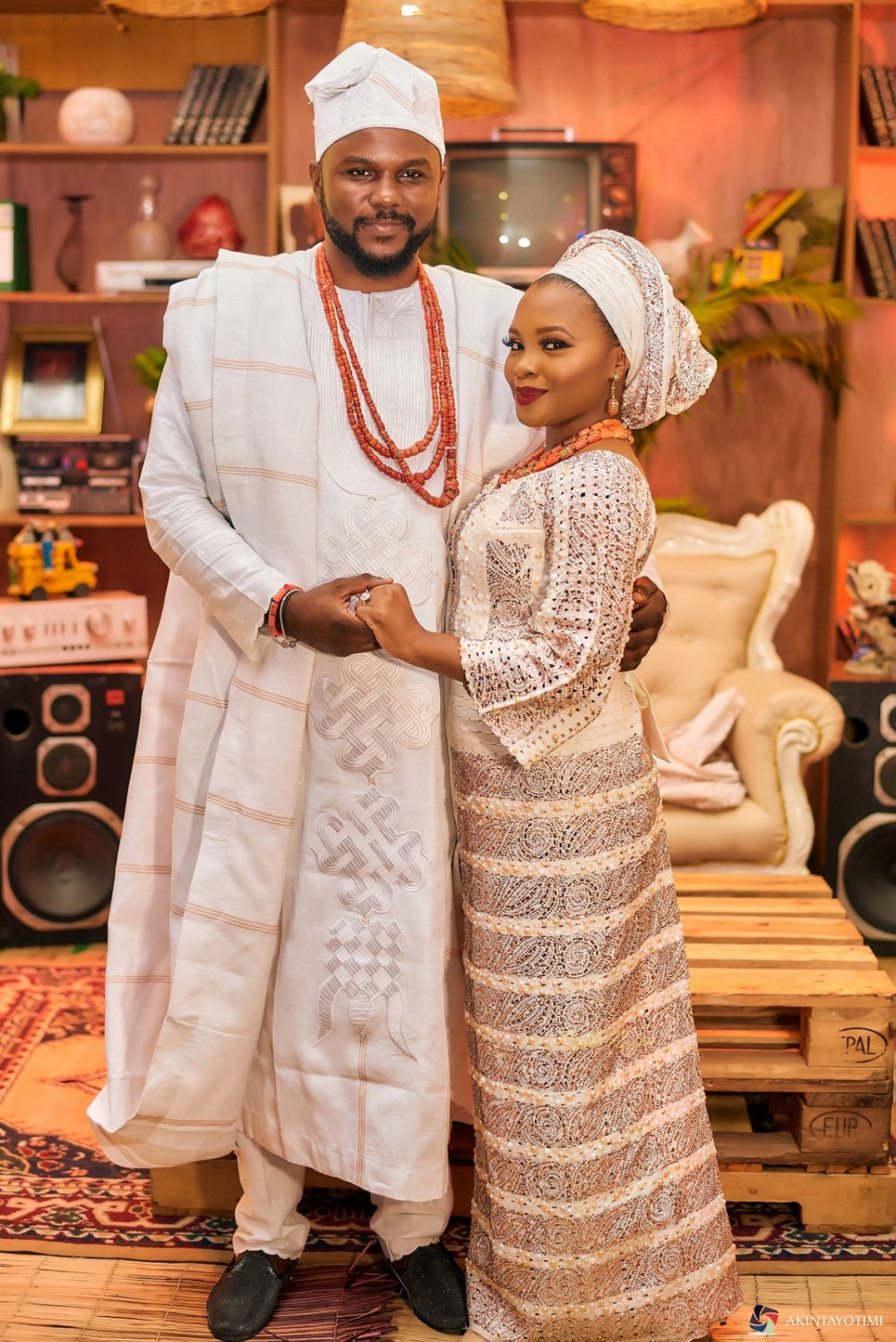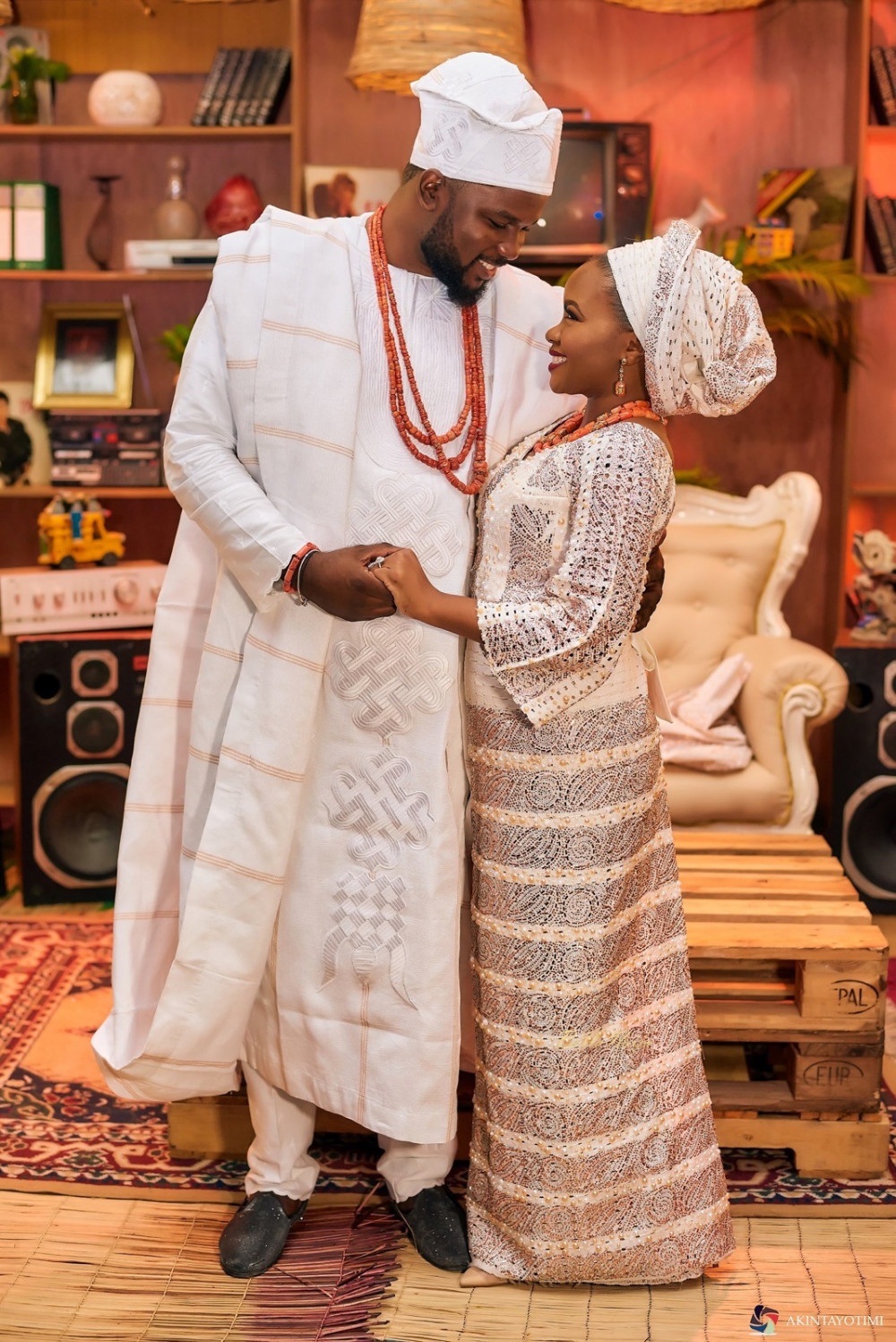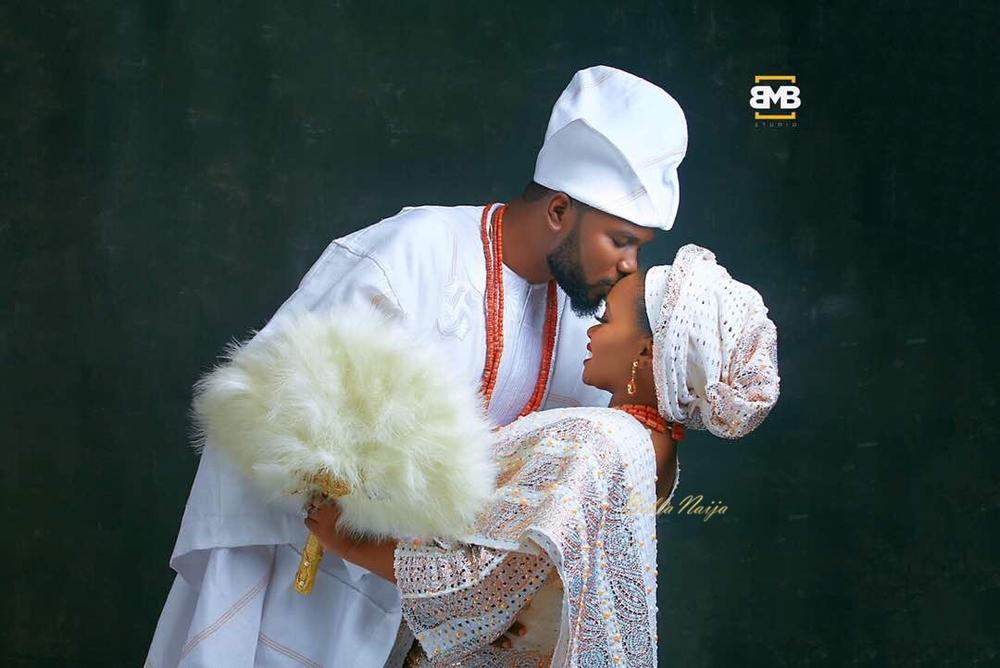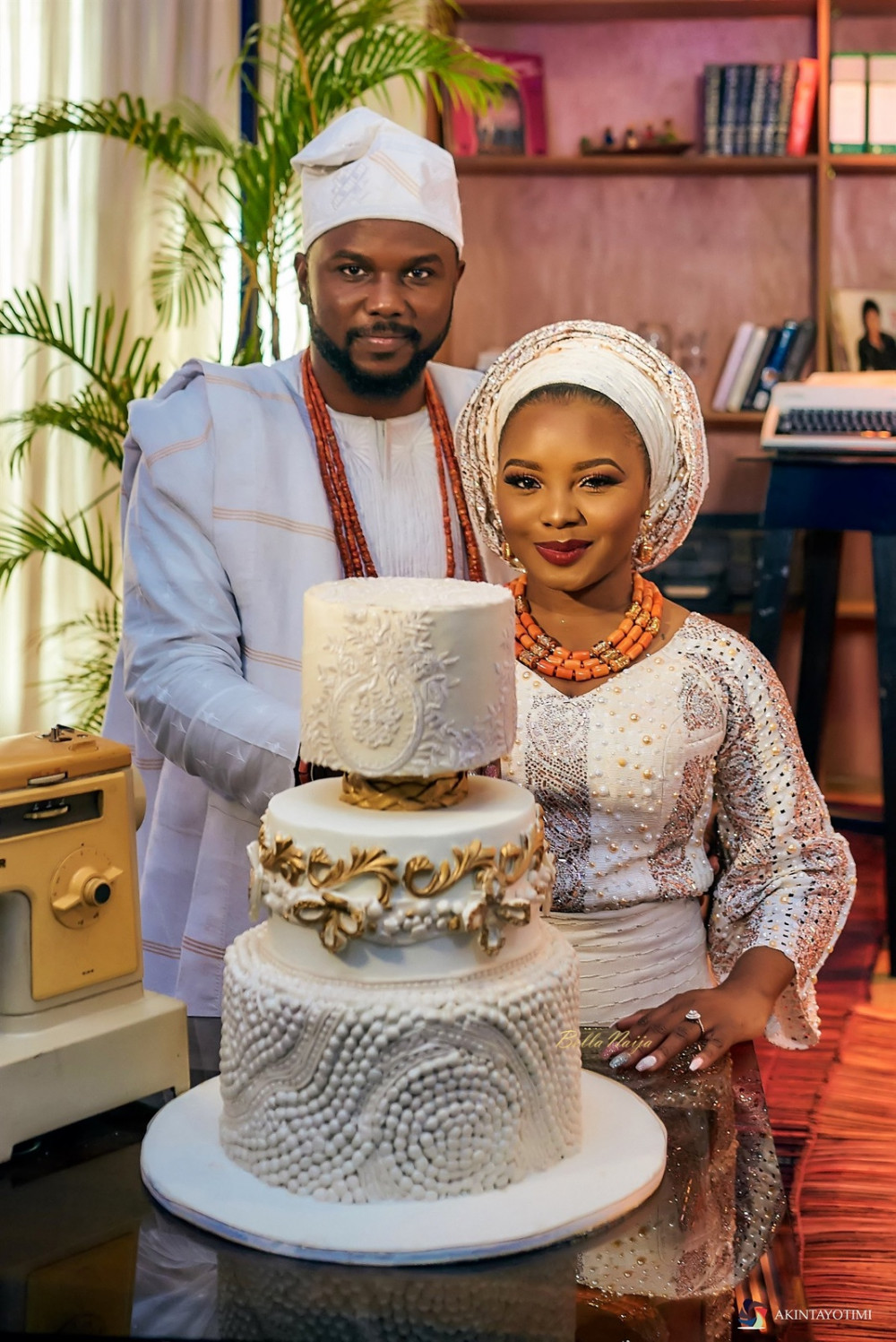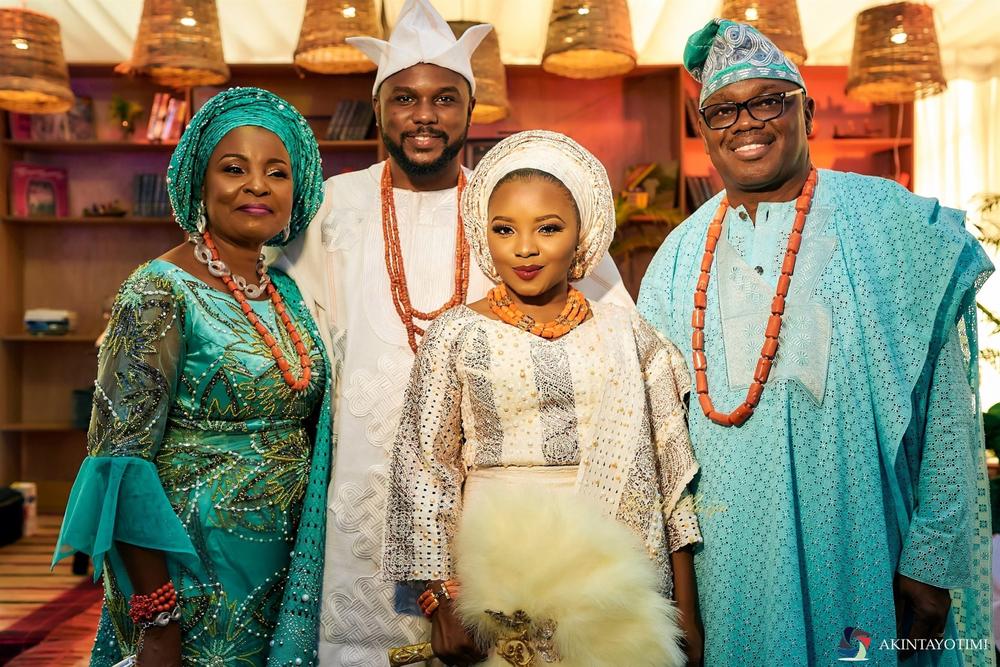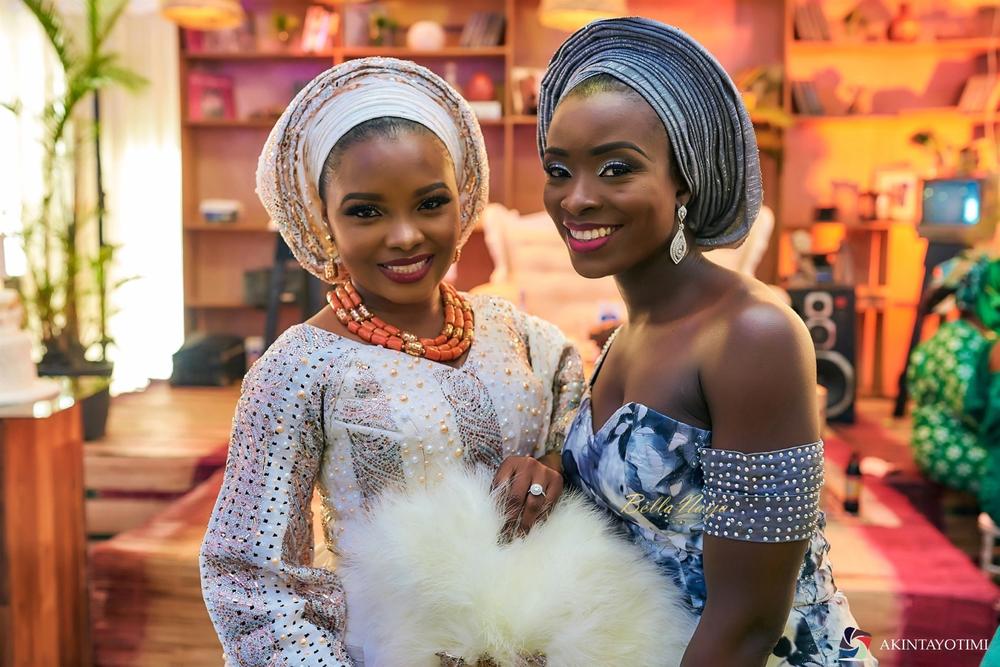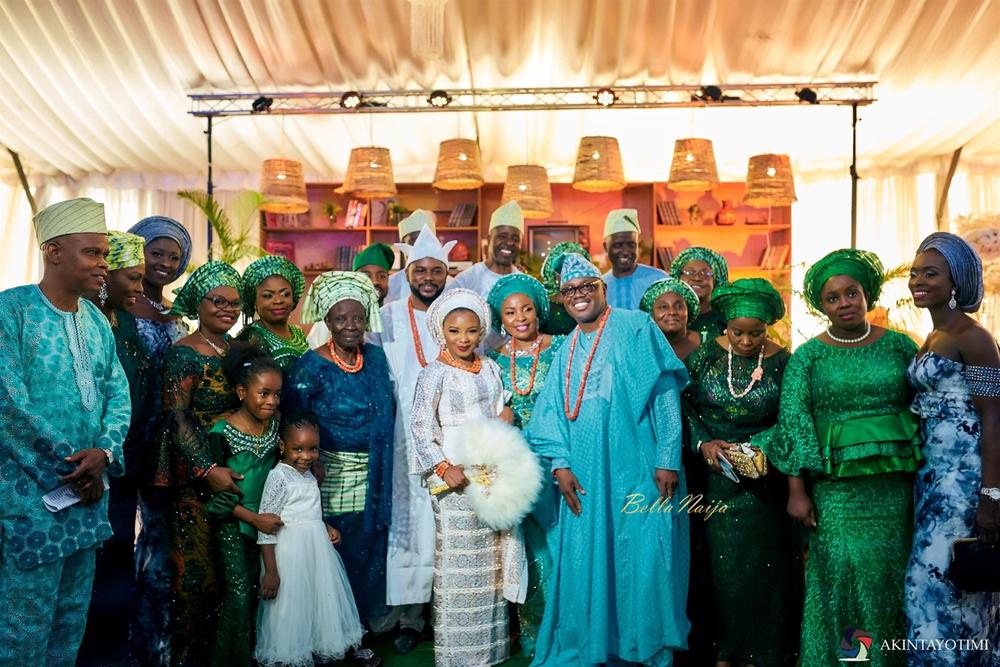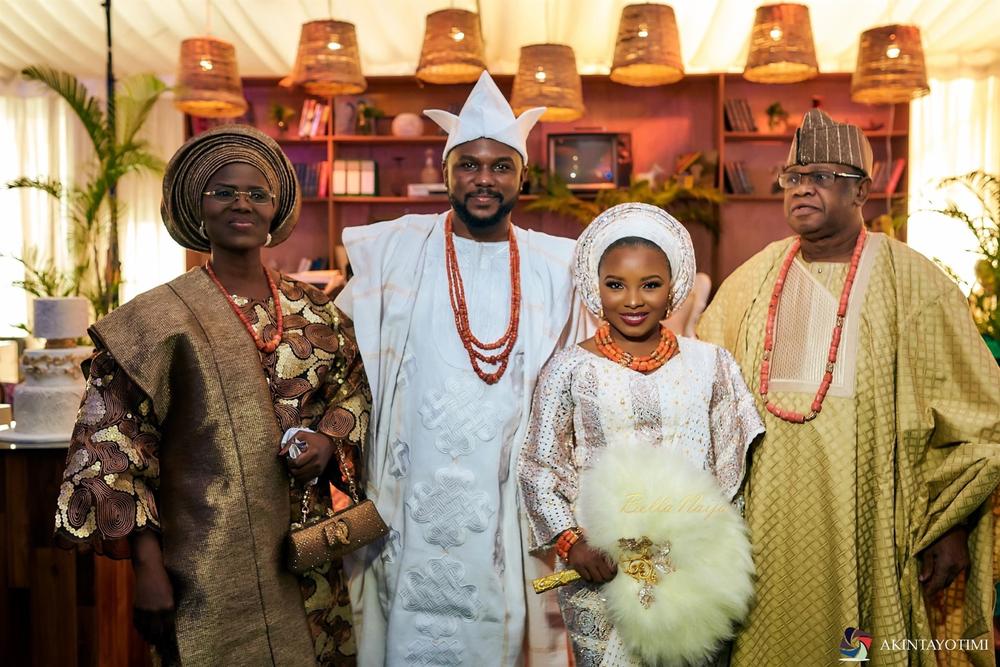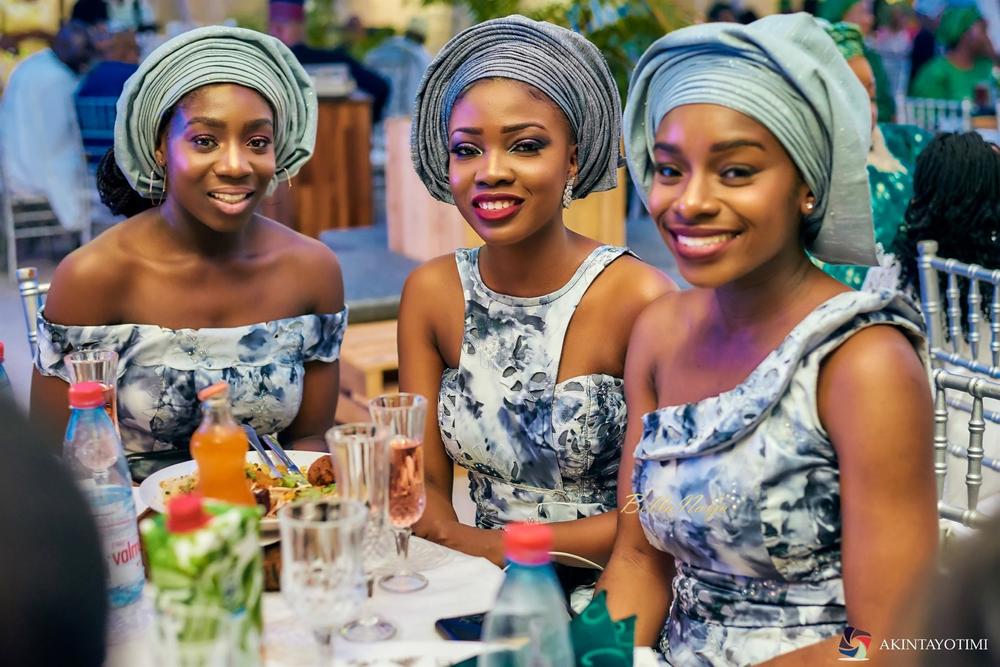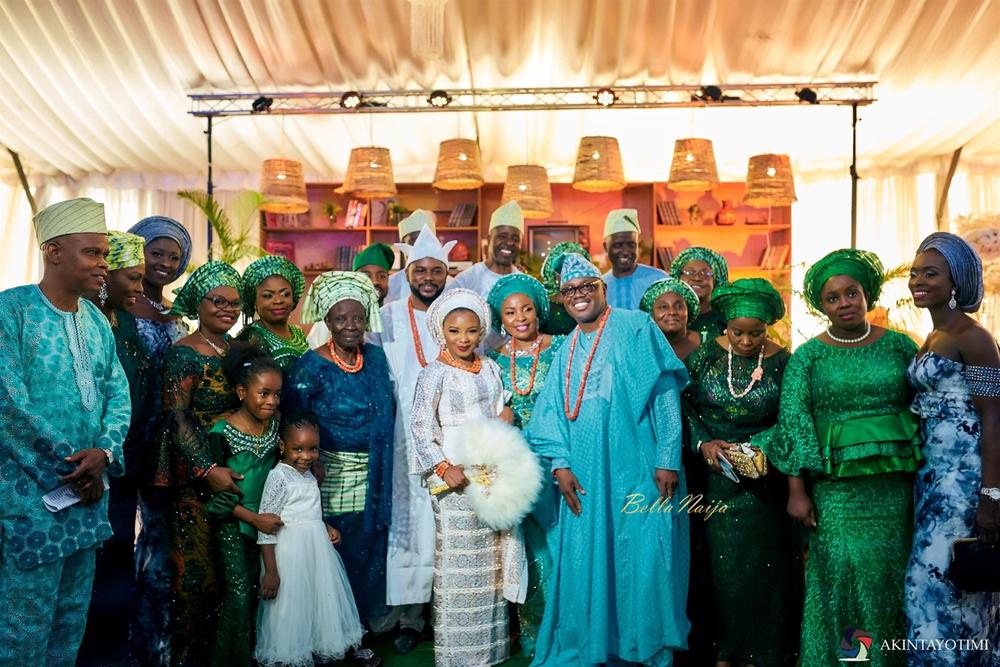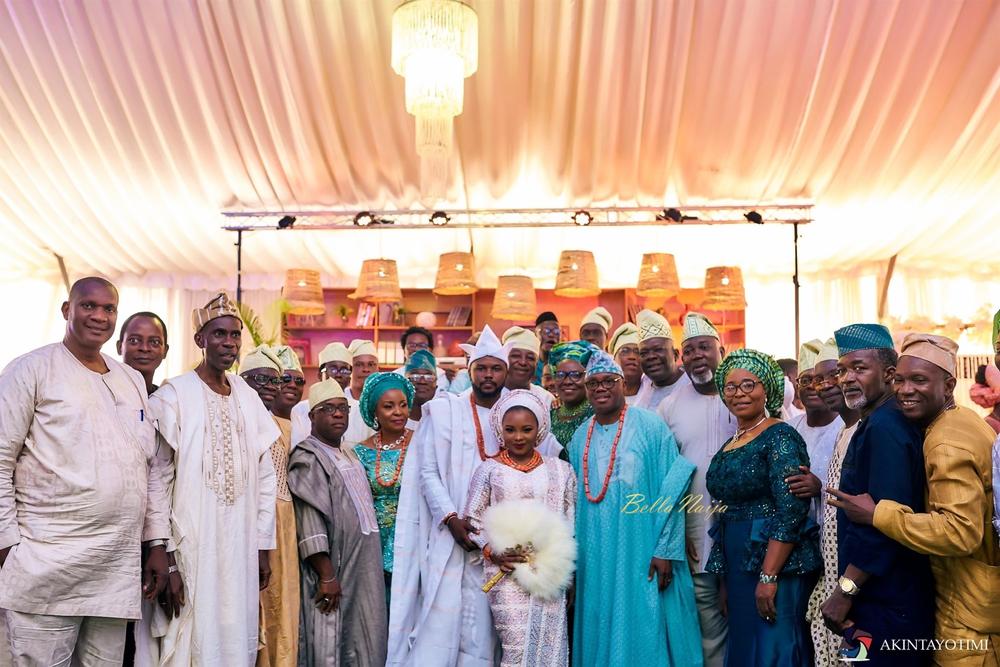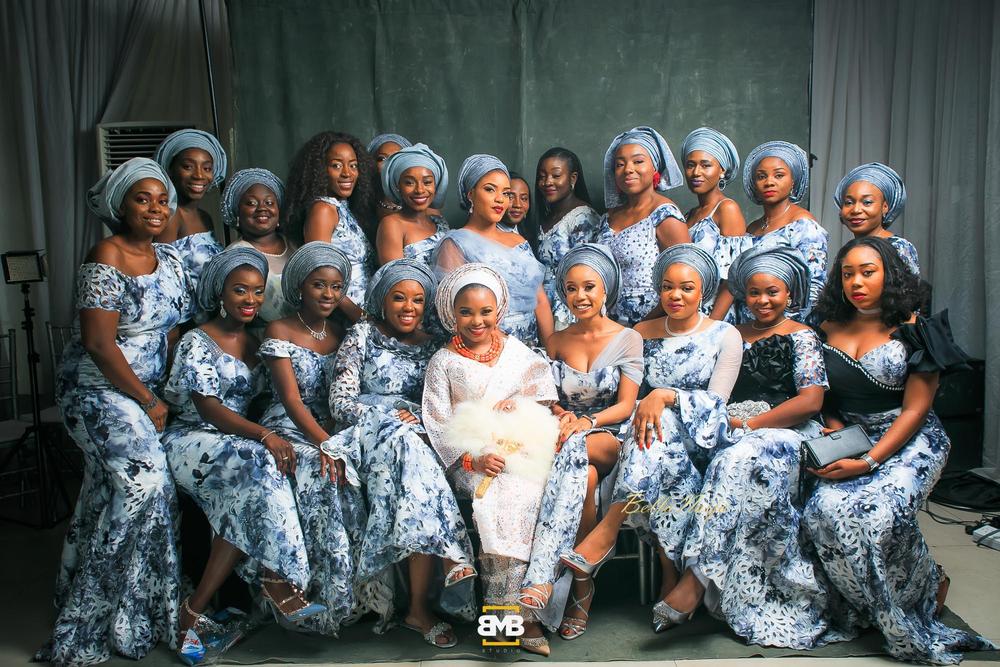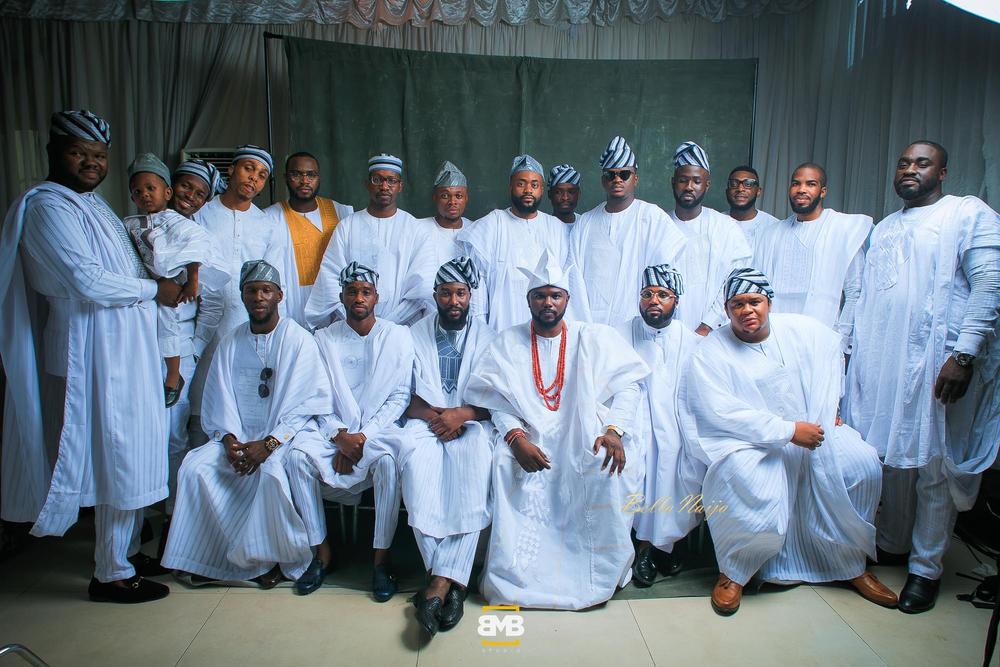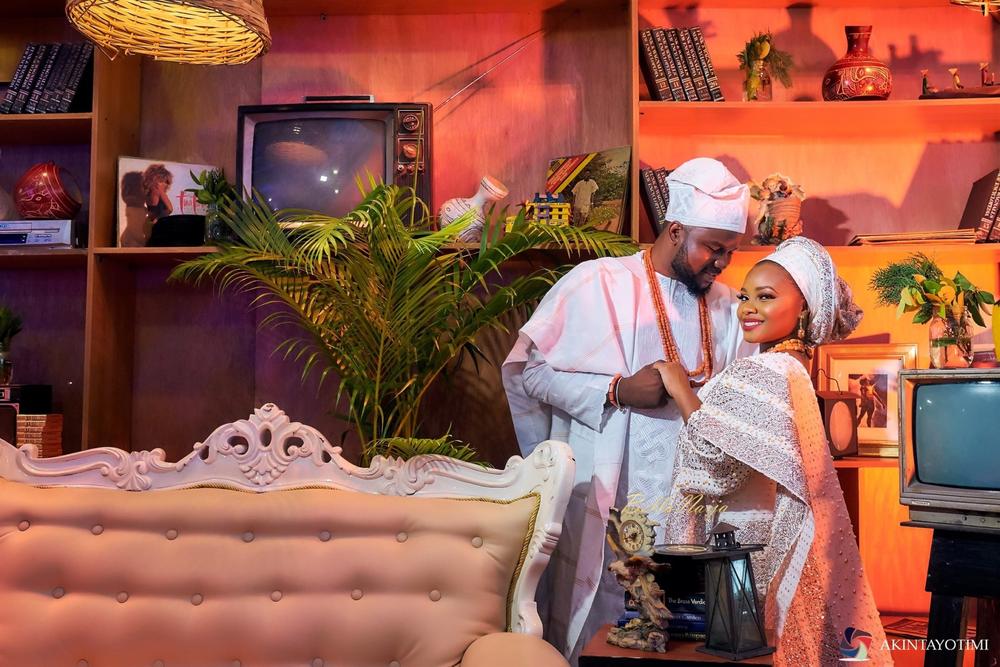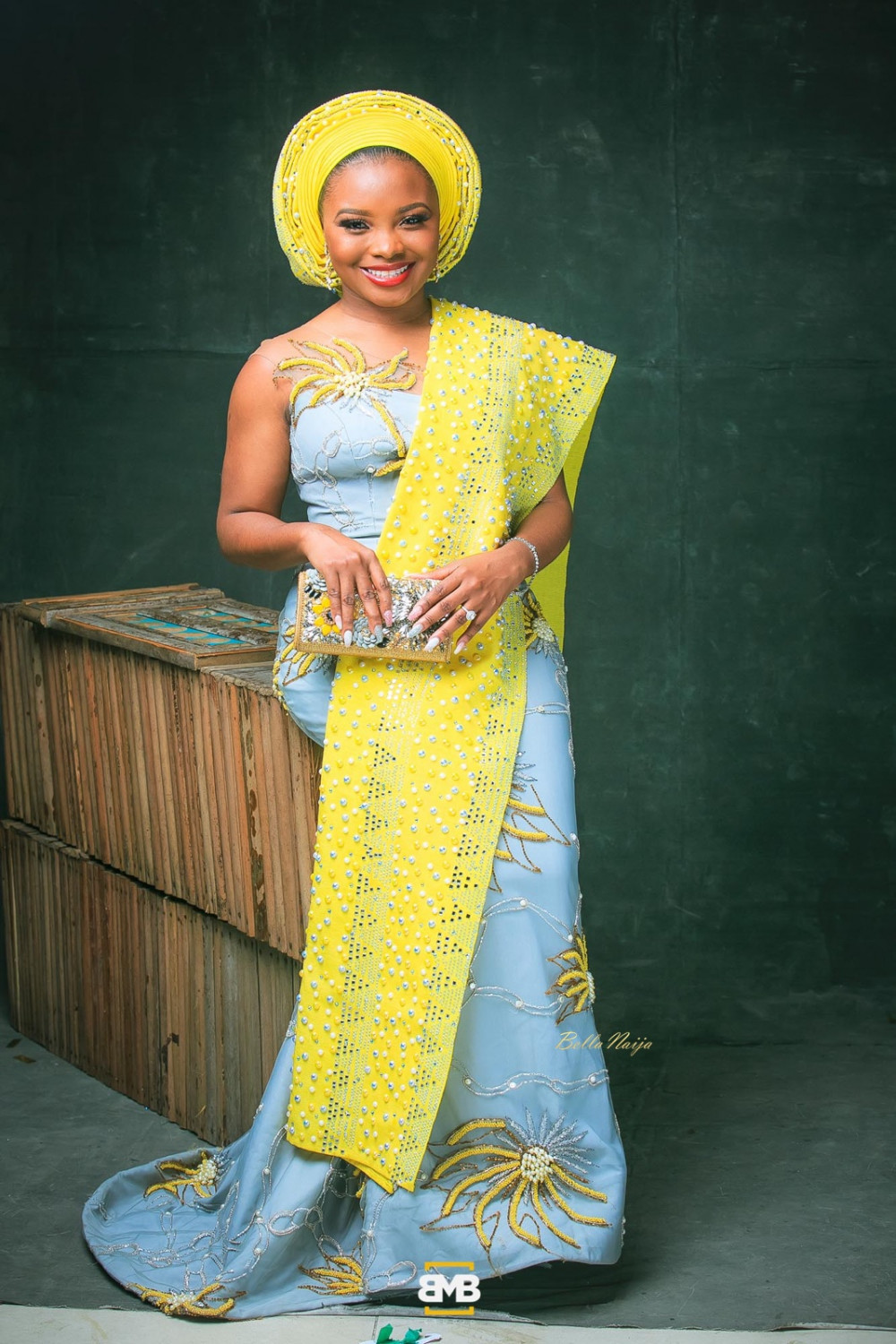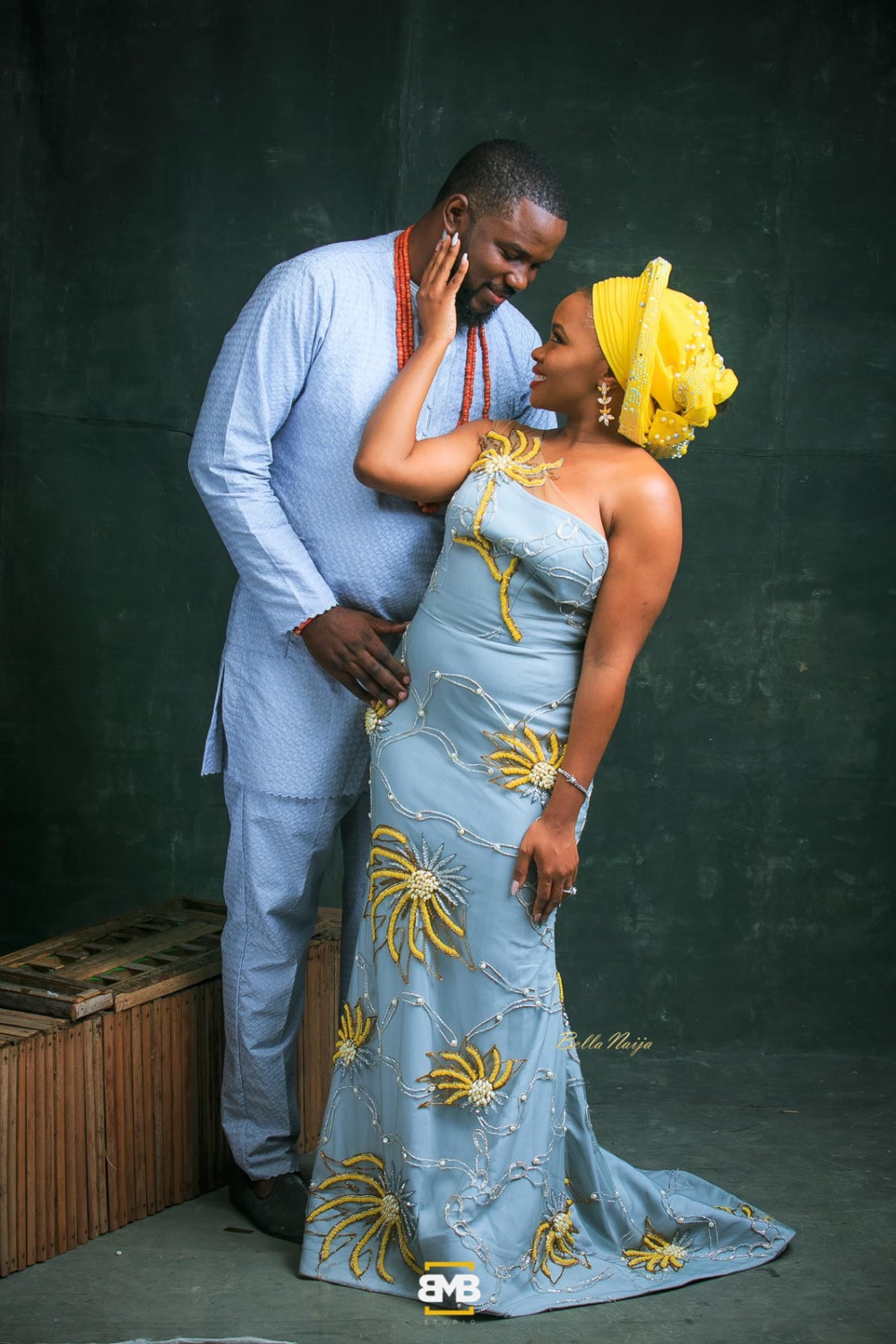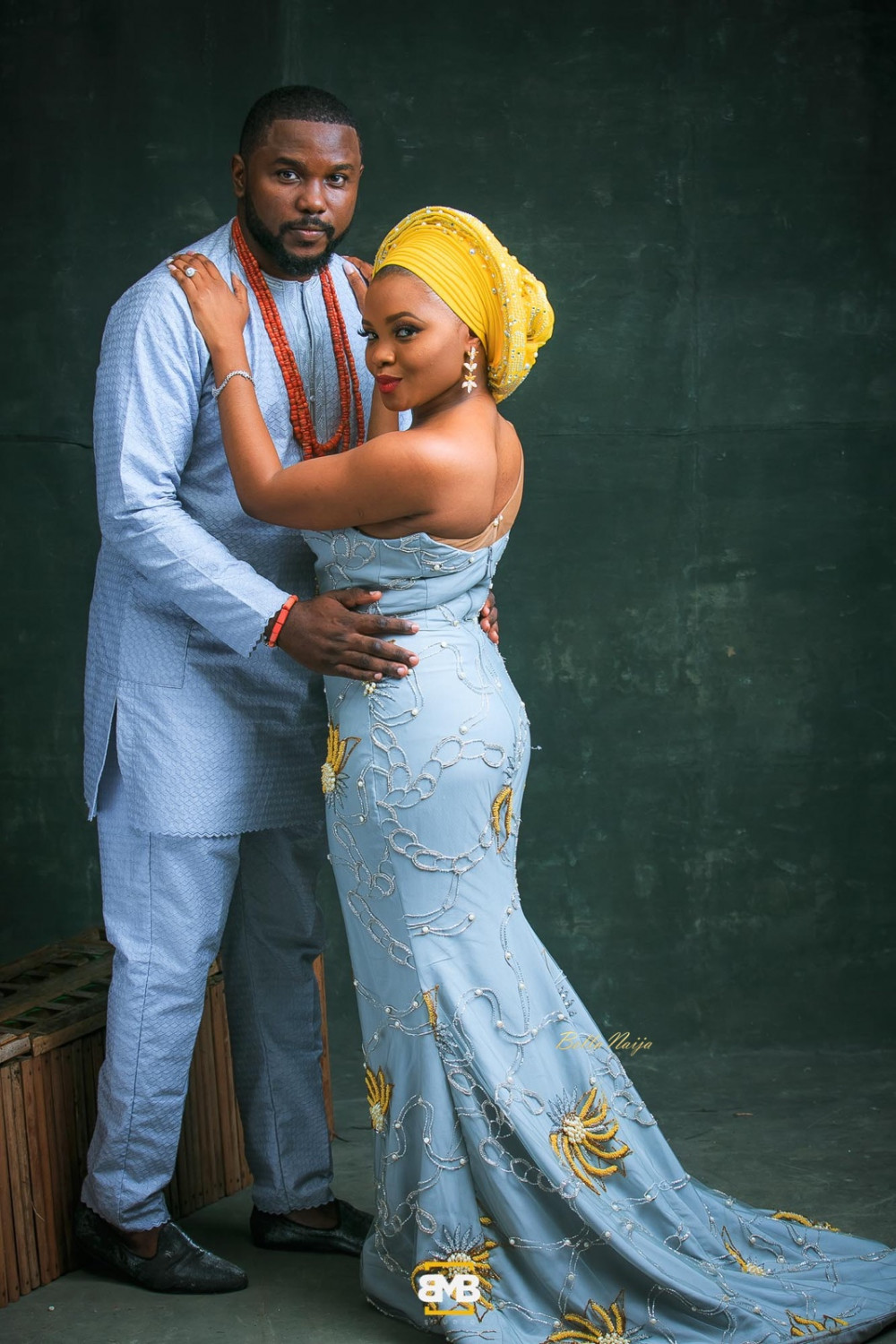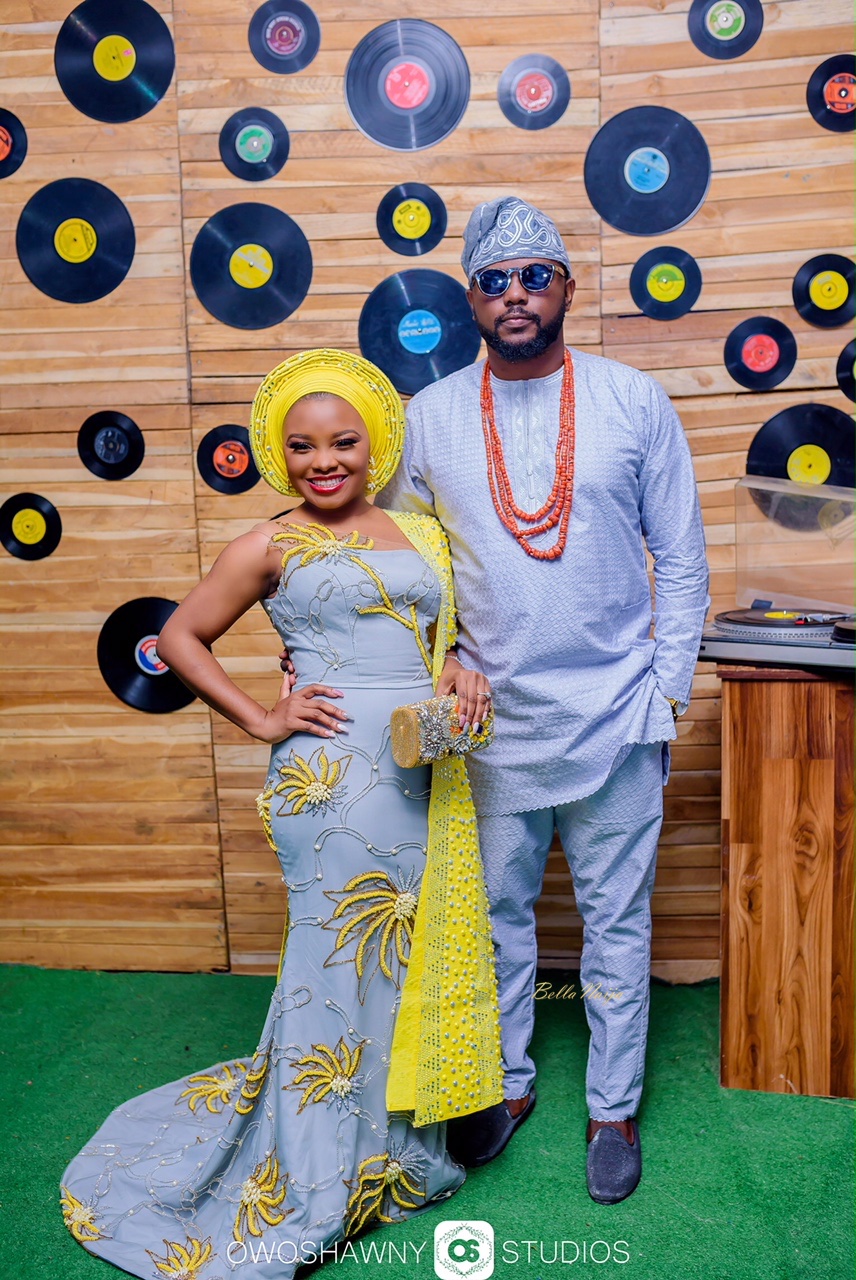 Credits
White Wedding
Bride @cheekylawyer  @accesscardng
Groom @dejitaiwo
Planner @bisolatrendybee @trendybeevents
Makeup @banksbmpro
Videography @cinematicsng
Photography @akintayotimi @dawrelphotography
Special Effects @innovatemedia
Groom's Stylist @nobleigwe
Bride's Stylist @thewardrobemanager
Traditional Engagement