Nollywood star actor and model Kenneth Okolie is getting married to the love of his life Jessica Nwakah on the 16th of December, 2017.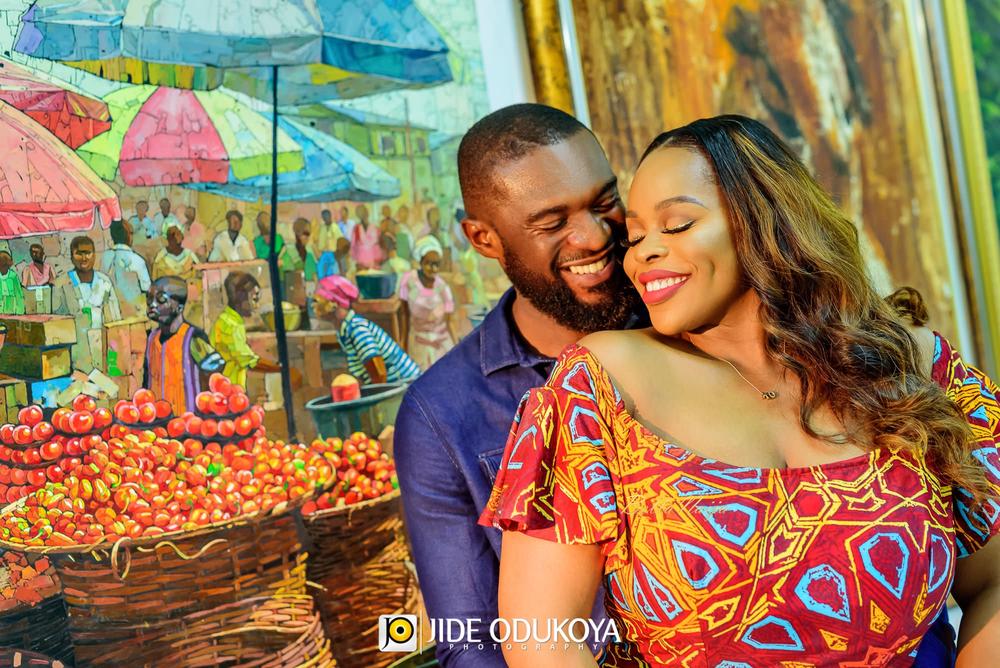 The beautiful couple got engaged in January 2017 and had their traditional wedding on the 15th of April 2017. In preparation for their white wedding, the couple shared their super cute love story with us.
As we count down to #Jessken2017,  we present to you, Kenneth and Jessica's  "Love Meets Art" pre-wedding pictures shot by the talented Jide Odukoya at an Art Gallery.
BellaNaija Weddings wishes the couple a blissful life together.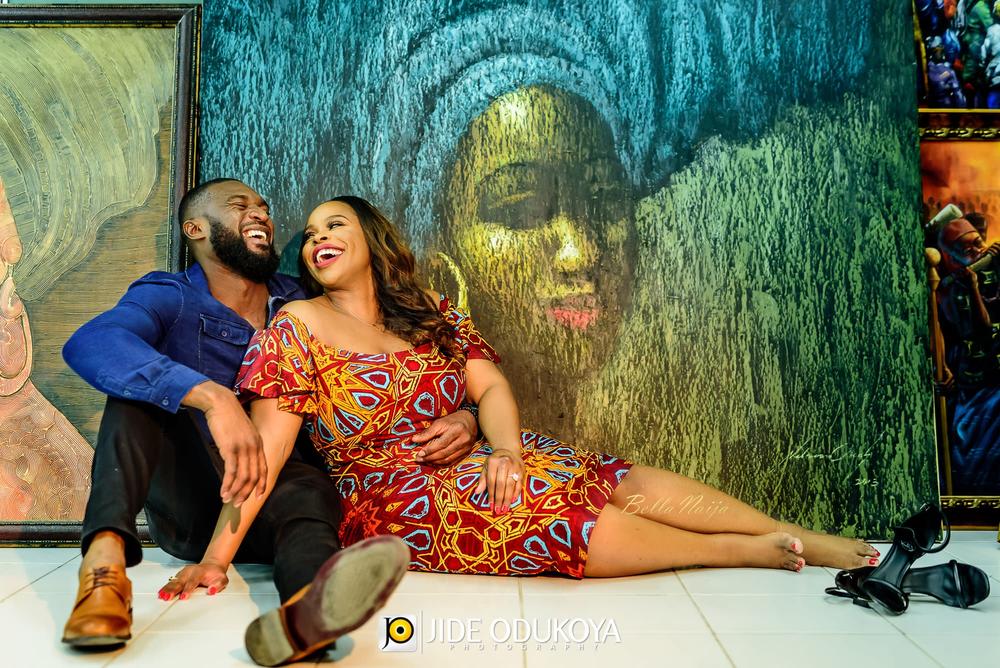 How We Met
By The Bride, Jessica
We met through a mutual friend. We then became friends. At first, I really did not take him seriously. I was trying my best to push him in the friend zone but every day like clockwork, he called me and we spoke for hours. He then decided to come see me and my family in Chicago and it went on from there.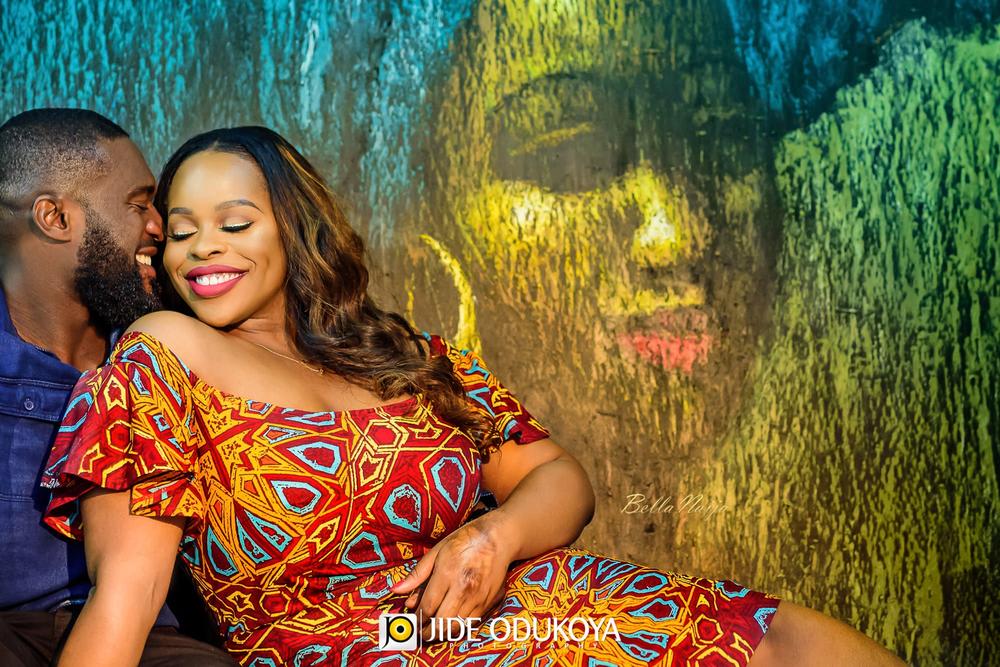 Kenneth's Version of How He Met Jessica
A mutual friend told me about her "really good friend" who was so dear to her and wanted us to hook up. At the time I was going through some stuff but I hit her up anyway. We became friends, got talking, took things slow. Over time we became fond of each other. Calls became longer, gisting got so interesting that I was always looking forward to hearing her voice. Then the feelings came. The deep concern and warm thoughts followed. I prayed about it and asked for God's guidance all through my decisions. Then we began our journey.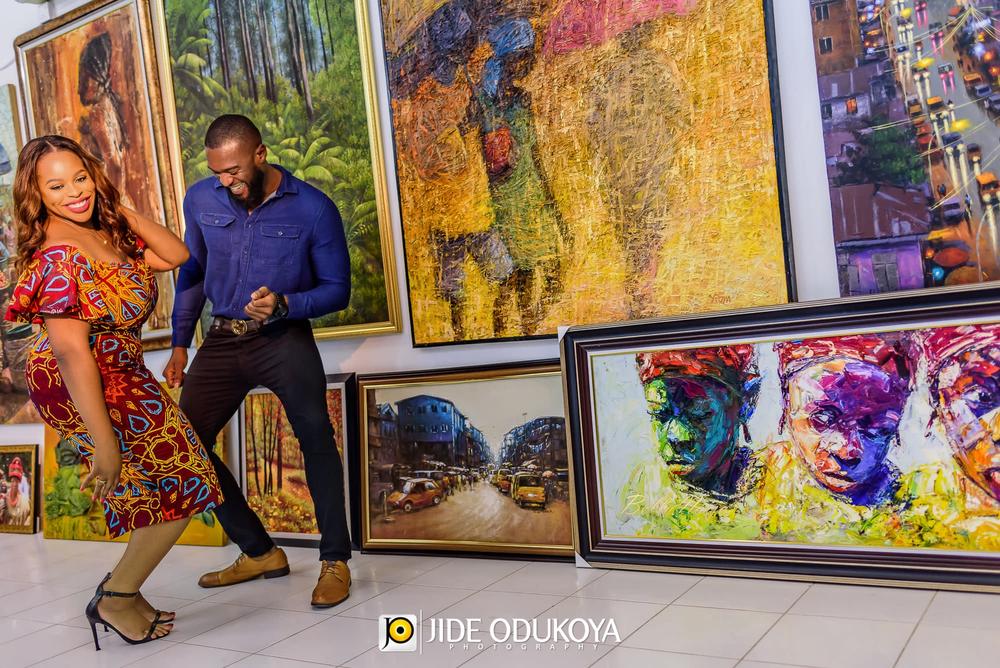 The Proposal
By The Bride, Jessica
The same friend who hooked us up was getting married. So, that evening I planned on going to her surprise bridal shower. I was jet-lagged and told Ken my plan to skip the event and see the couple the next day. He told me to attend because she was my friend and I had to make this a great night for her. Thinking back now… The whole day Ken just had a different demeanour about him. He was quiet and I kept wondering what was wrong with him. He sent a text to me saying he would pick me up later.  I told him to not bother since we were going to see later that night at the club. He said he was on his way early so I agreed. He walked in and just had his eyes on me. I thought he was sitting down but then he got on one knee. Needless to say, I was in complete shock and everyone was yelling and cheering. I was so overwhelmed by what he was saying but when he asked me I, of course, said YES!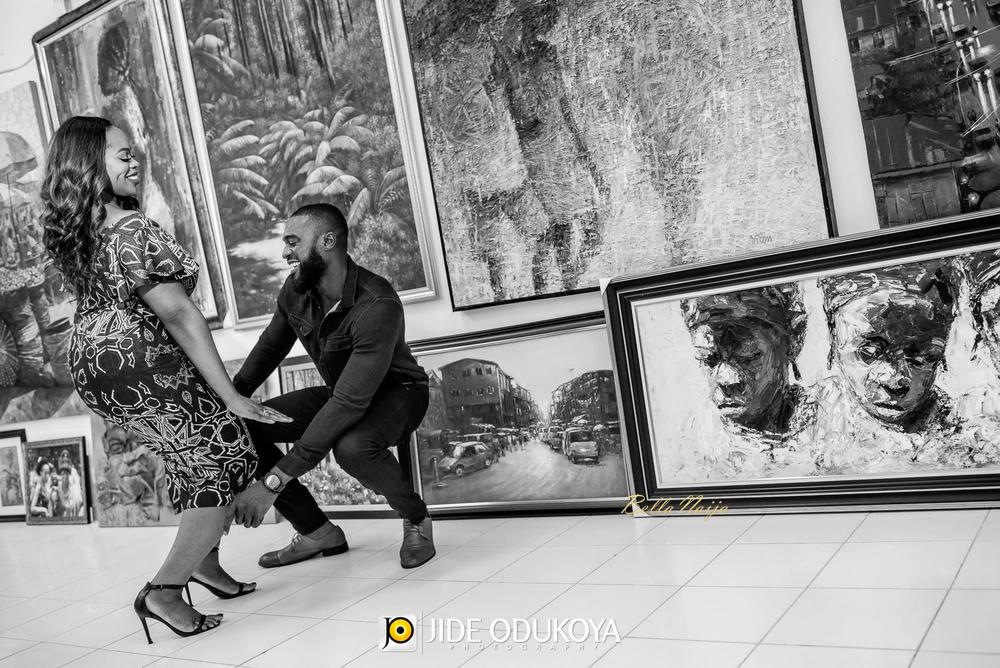 By The Groom, Kenneth
When I came back to Nigeria from my travel, I knew she was the ONE! She met with my parents and they instantly loved her. My friends accepted and welcomed her. All this made me so satisfied.
So I told our mutual friend who hooked us up that I was going to "pop the question" and I had a plan. We agreed on the plan. My friend was unaware that they also had a surprise bridal shower waiting for her on the day I planned to propose.
My plan automatically changed lol! Long story short, they snuck me into a room and I stayed there for the longest 30 minutes of my entire life. Pacing the room from every corner and my fingers were so cold. I was so tense and the butterflies or dragons, in this case, were not making it easier for me.
Finally, I summoned the courage and walked downstairs. I focused my sight straight on her and didn't look at anybody else. I kissed her. Before I could even "bend the knee" the whole place erupted with screams (like ladies why so loud tho? Lol!) And so I asked/ begged her to marry me and she said "Yes!"
Awww…