When Mercy met Edmond, it was not love at first sight. Getting to know him every day made her fall deeply in love with him. From praying to God about choosing the right man to marry to finally saying yes to the love of her life, this couple's love story is just so delightful.
We love their beautiful pre-wedding pictures captured by Bomaone Photography.
Here is a little back story of how they met.
BellaNaija Weddings wishes the couple a beautiful lifetime of love together.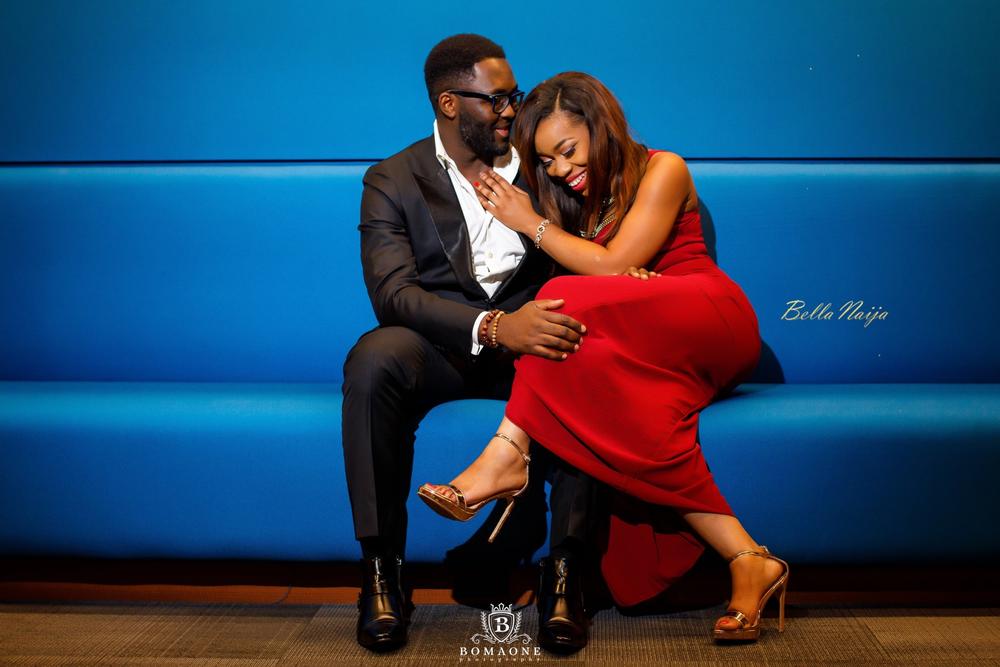 How We Met
By The Bride, Mercy
Edmond and I met about 8 years ago through a mutual friend. I was just starting medical school in Philadelphia and he was in medical school in Baltimore. Our mutual friend had talked to Edmond about me and he decided to ask for my number. We talked every day after his first call till our first " rendezvous". I told him I was coming to Baltimore to visit my friend in two weeks (my main motive for the trip was to meet him. Lol. He doesn't know this ). We agreed to meet. It was definitely not love at first sight. After our first rendezvous, we did not talk much. About a month later, our mutual friend was having a party in Norfolk Virginia, we decided to drive together. I think it was love at second sight for him(hmm… the way he was staring at me..lol). Our rendezvous felt different this time. When we returned from Norfolk, he came to visit me in Philadelphia the next weekend and our journey began.
Edmond is the best man I have known (with the exception of my father). He is such a gentle soul and a kind spirit. The more I got to know him, the more I fell in love with him. He is everything I ever asked God for and more.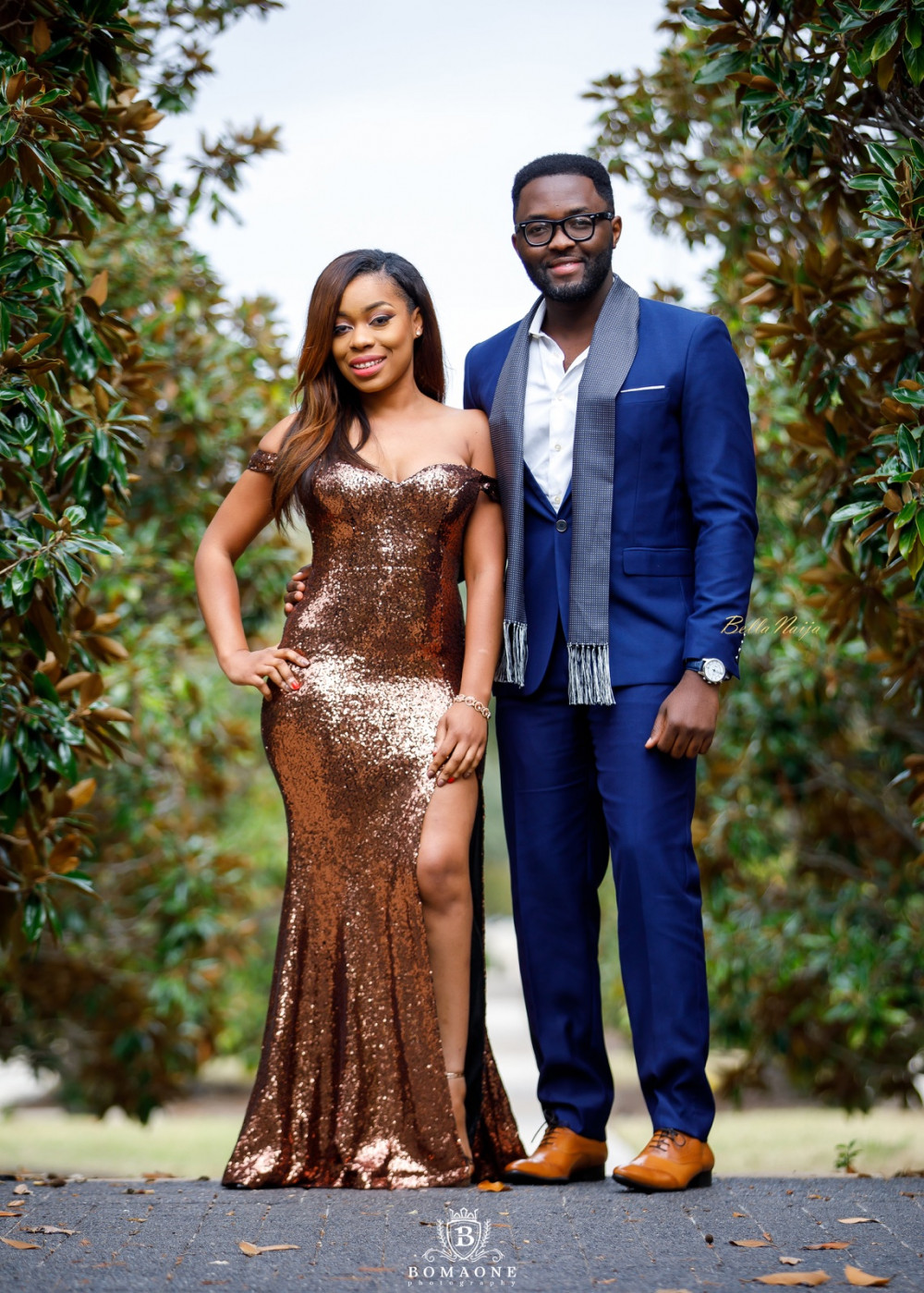 When Edmond finished medical school, he moved to New Orleans for residency, while I was still in medical school in Philadelphia. Our relationship got strained by distance and the stress from our training. We decided to break up and go our separate ways. I kept praying (more like I fasted and fasted and prayed and prayed lol, chai I troubled God with this prayer topic). One day, after praying, I told my friends Suzette and Ada that God had talked to me today. They asked about what? I said God told me, "it is well with me and that Edmond will be my husband". Before I could finish my sentence they all burst into uncontrollable laughter. I got multiple nicknames because of this lol. However, after this day I always knew he was going to be husband.
Edmond would check in every once in a while when we were separated. One day, he flew in to see me and told me he could not live without me. I was so happy. He is the only one I have loved, the only one I have asked God for. He is all I ever wanted. My heart is full.  He proposed on Thanksgiving day. I can't wait to be his wife.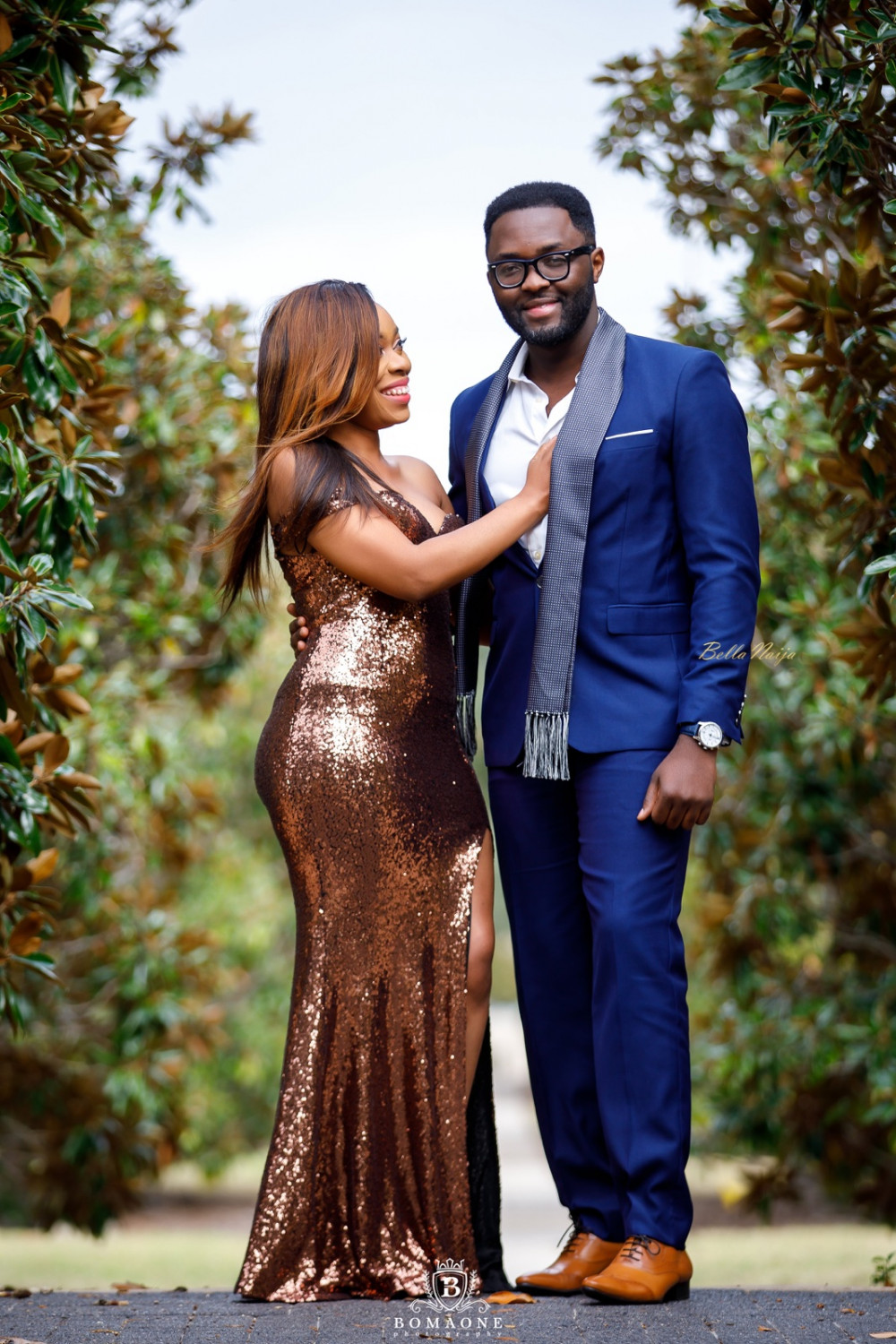 The Proposal
By The Groom, Edmond
I was obviously very nervous about this. Over the course of this year, I came to realize, beyond the shadow of any doubt, that Mercy is the woman that God has ordained for me. We spend many years, maybe even a lifetime, trying to find that "soulmate", and in every sense of that word, Mercy is mine. And so I told myself that it will be important that I keep it a surprise, and try to give her the best proposal I could.
I enlisted a team, obviously lol. Mercy's sister, friends and my siblings as well, and began to plan almost 2 months in advance. I chose to propose on Thanksgiving day because I thought it was a "props", given that Mercy's love for me is the best thing that has ever happened to me, and of all things I have to be thankful for, I am most thankful for her. I also chose to do it in her sister's house, because I understand how much a family oriented person she is, and wanted her to be in the company of her only sister and her family.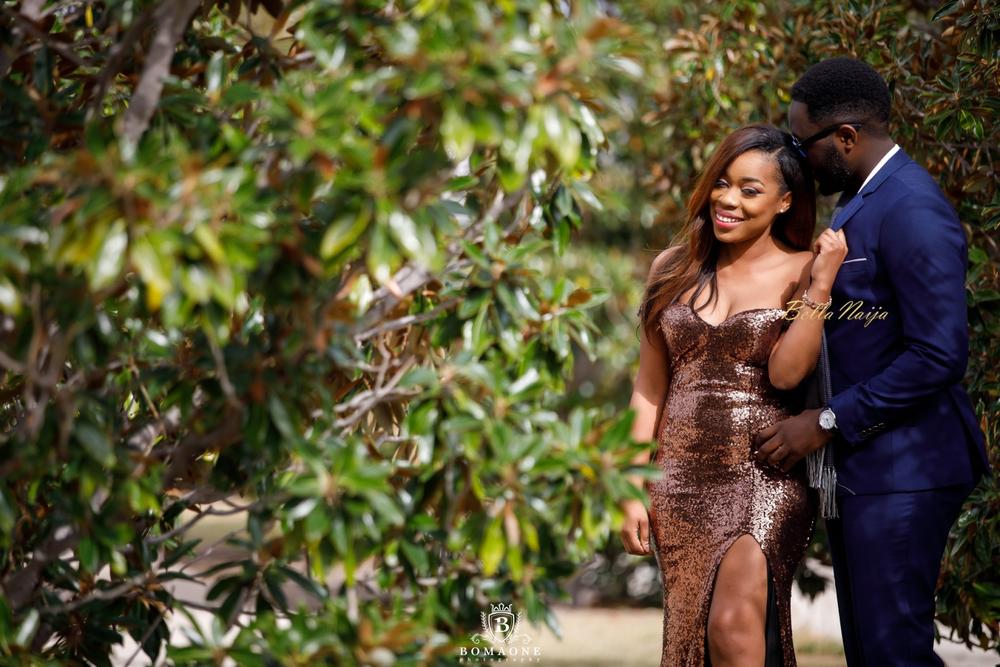 I also kept telling her that a ring was not really needed at this time because we had other important things to worry about, to prevent her from having any suspicion lol. We ordered roses, candles, balloons and decorated the house, had food catered and got the music ready. Several of her close friends flew into town as well. On Thanksgiving day, I told her we would go out to eat, and she was not happy because she couldn't understand why we were not going to join the family. After going to the restaurant, I told her we will be going to my parent's house where we had always planned to spend Thanksgiving.
On the way over to my parent's place, I told her in the car that we should make a brief stop at her sister's house just to say hi, and she still didn't suspect that the entire battalion of people had been there all day, helping to set up everything. When we arrived at the door, "Virtuous Woman" by Flavour was playing and as we entered the house, she saw the roses lining the path and as we walked outside to the back pool area, it began to dawn on her that I was about to propose. I dropped to one knee and asked the love of my life to be my wife. I am not sure if she said yes as she was crying, but I grabbed her hand anyway and put the ring on there quickly in case she decided to change her mind lol.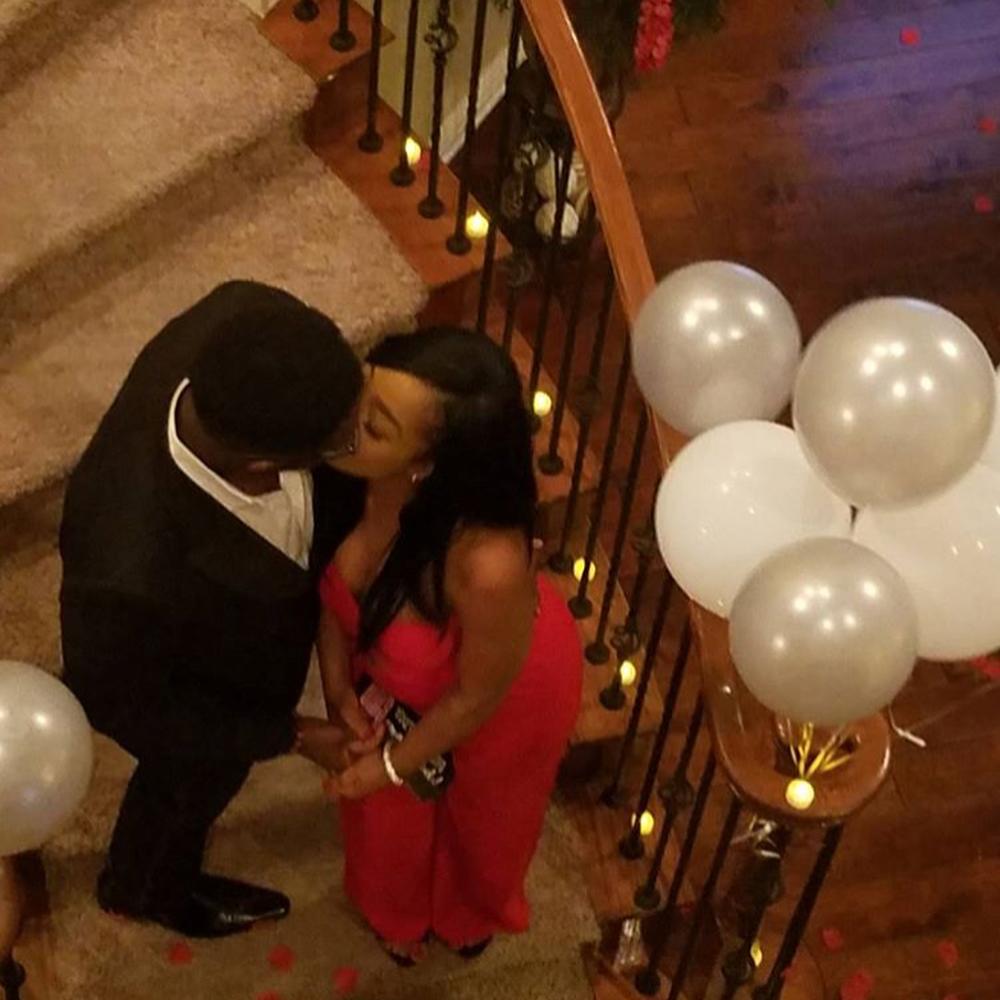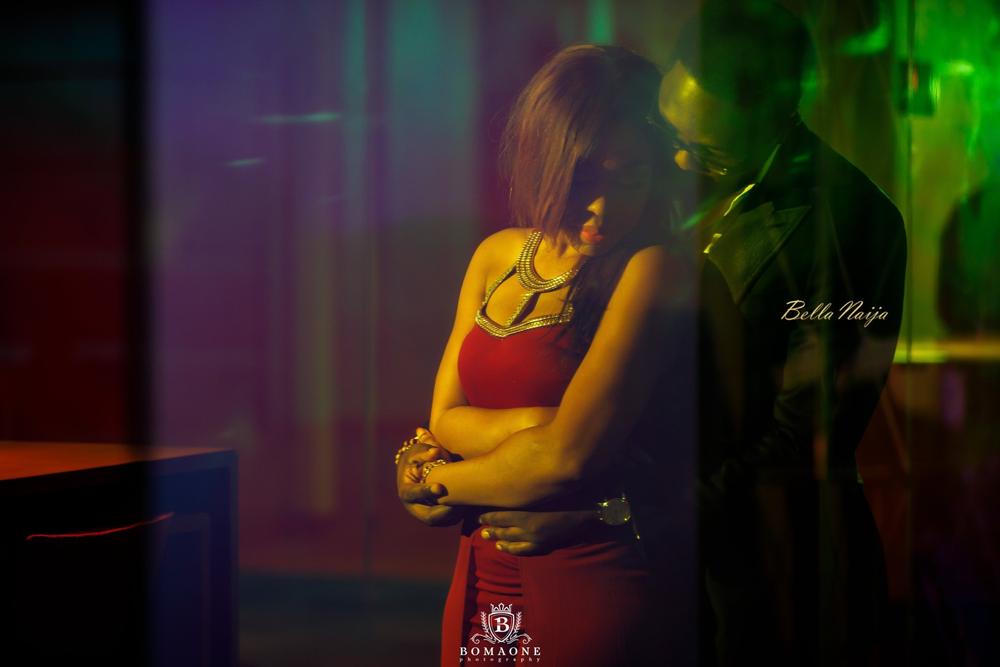 There is truly no other woman like Mercy. Her friends and other women who meet her can attest to this. She is intelligent, God fearing, generous, family oriented, a chef extraordinaire, a virtuous woman, a woman who loves like no other and all of these still doesn't even capture the essence of the woman she is. I am blessed beyond measure, and as I always tell her, I hope to be able to accomplish something in this life that will make me truly worthy of being blessed with the love of an angel.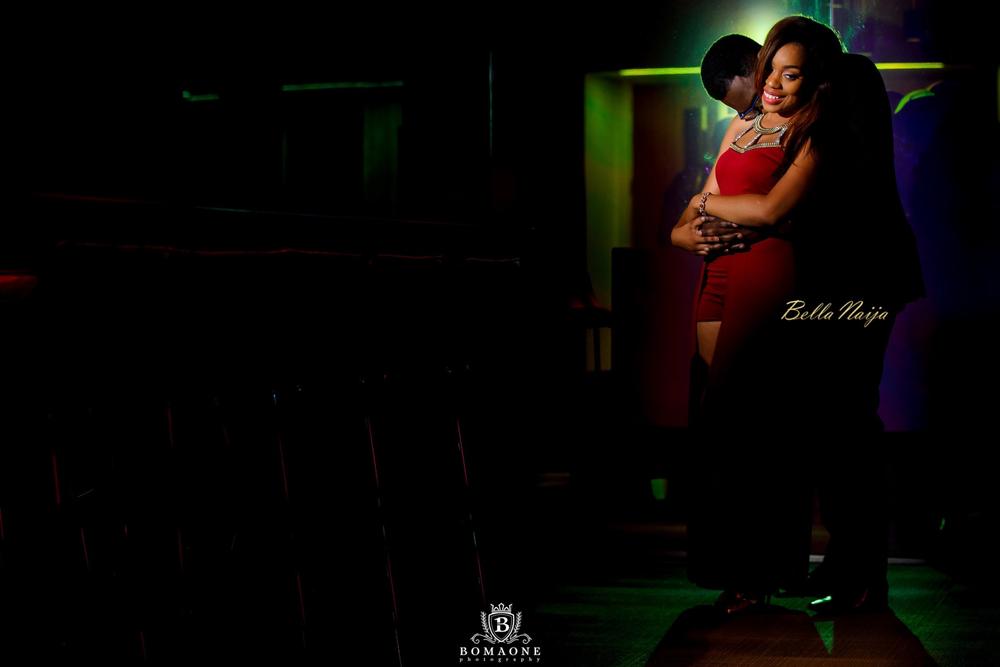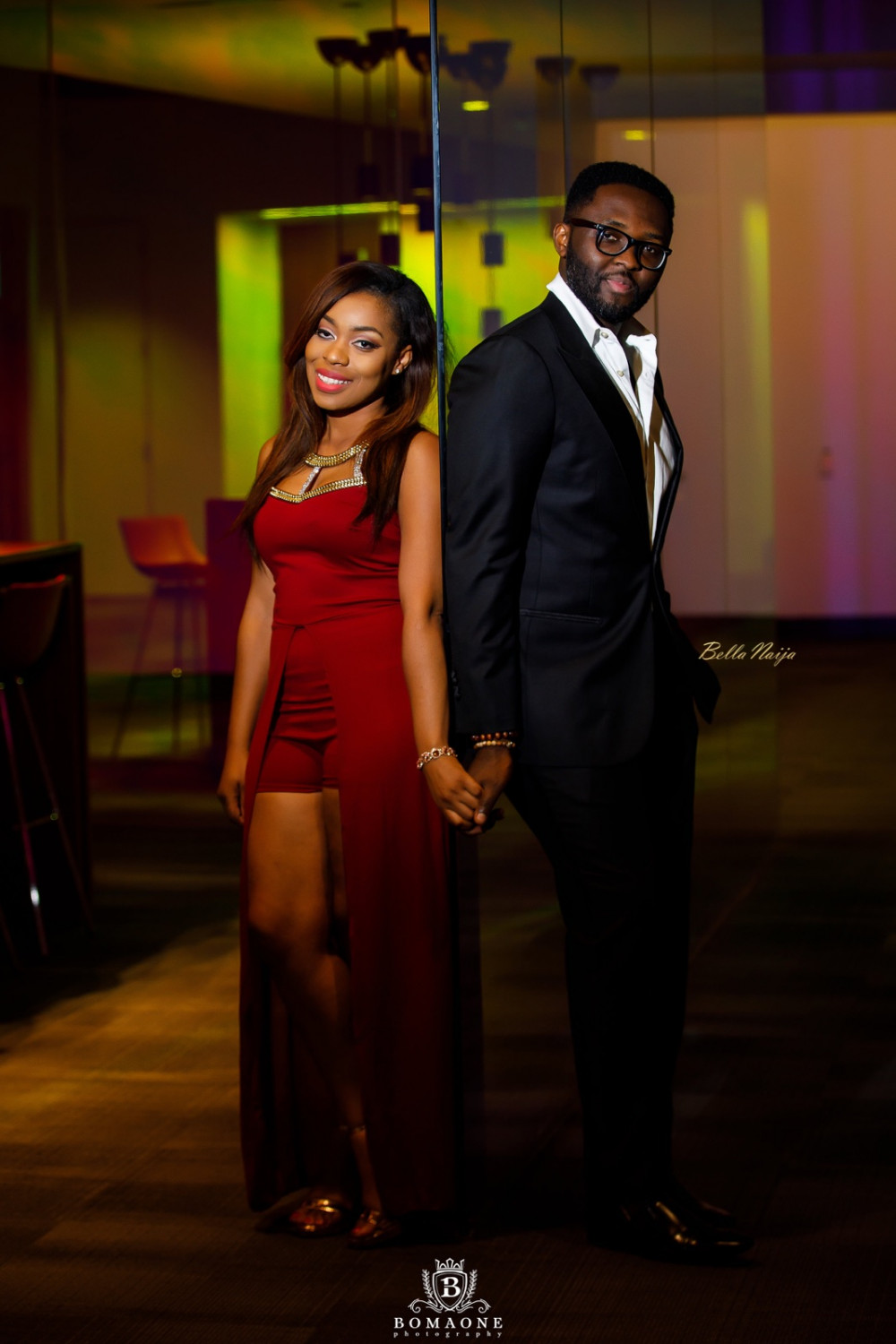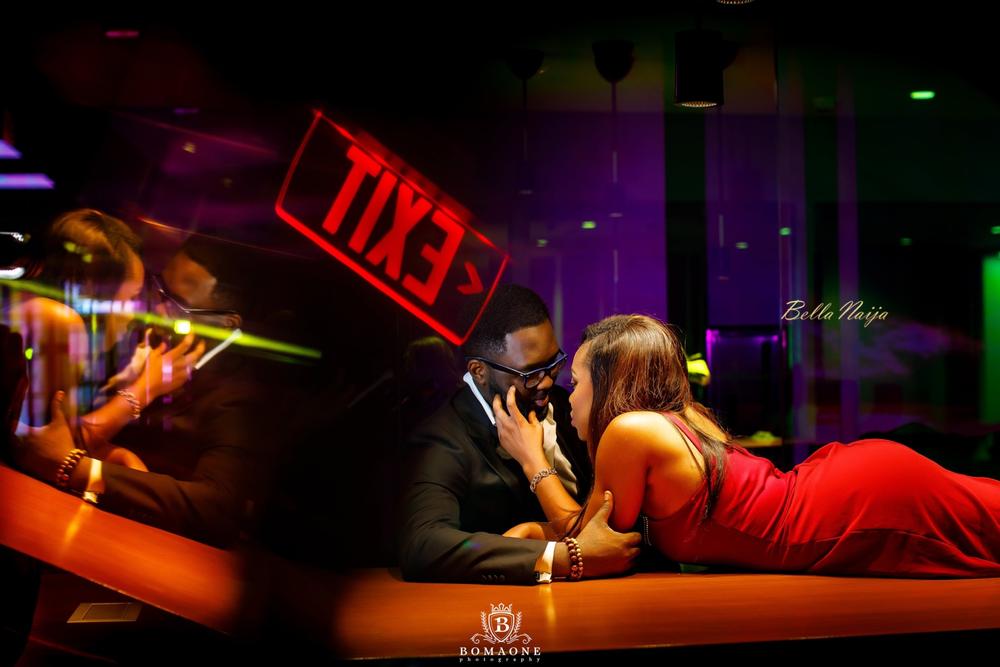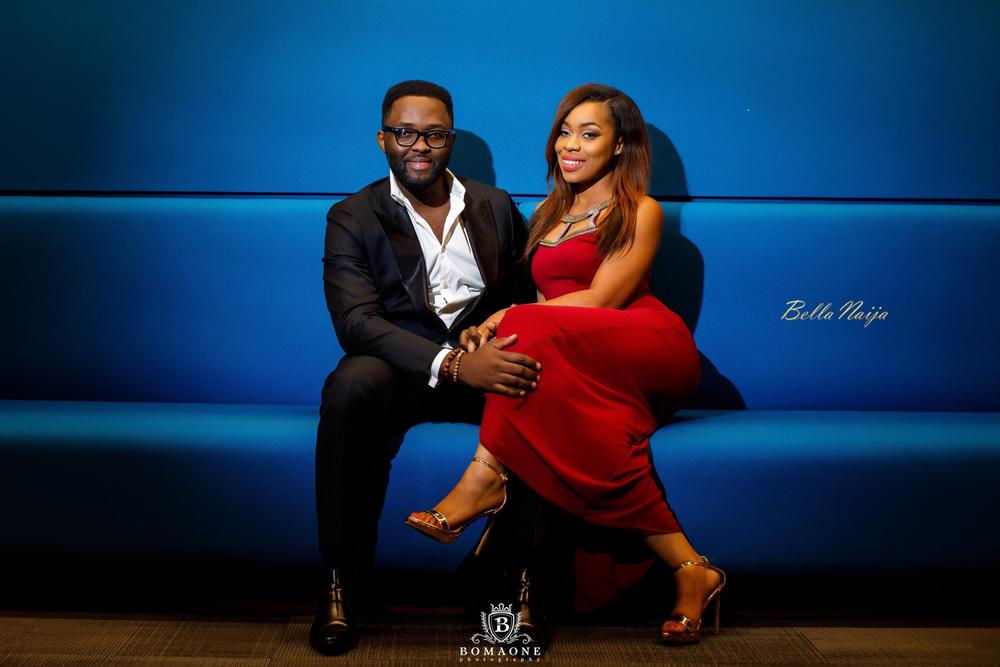 Credits
Bride: @bihfultang
Photography: @bomaonephotography
Makeup: @laurieprisca
Location Richardson, Texas