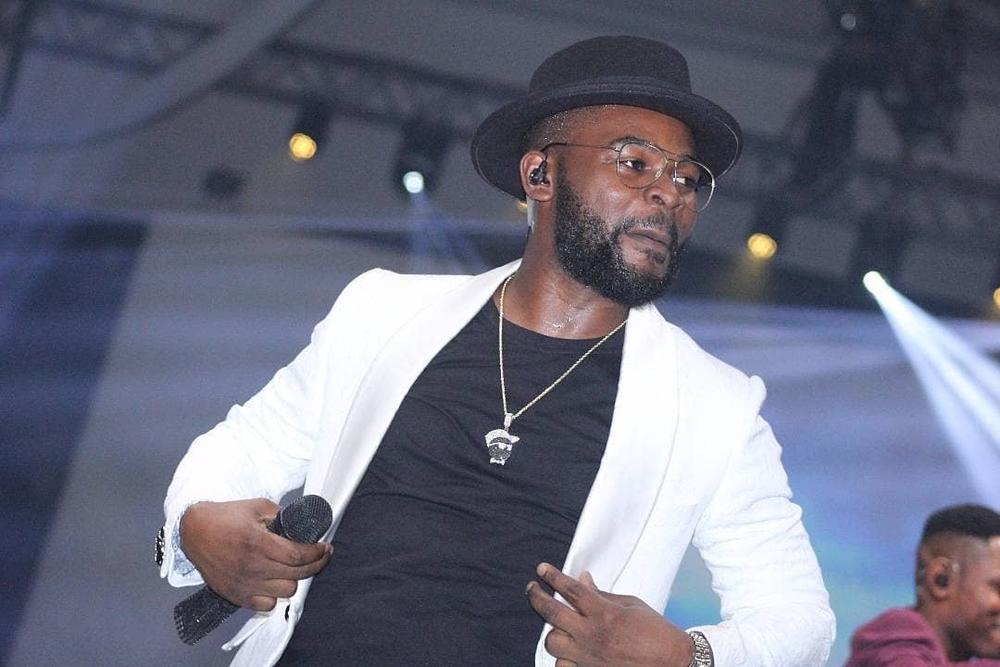 Falz has set himself apart from his contemporaries time and again in terms of quality and panache in his works. "The Falz Experience", his first headline concert was no different from any of his works as he shown once again, why he is so much respected in these parts.
For one, he promised the show will start at the scheduled time and stuck to his words. The seating arrangements were also different from what you get at most shows. The tables were pushed to the back to allow those who really wanted to stand and party do their thing in the front.
Tables at the back , the real fans who will jump up are in front . This is how it should be done ! #TheFalzExperience

— Gbemi O-O (@GbemiOO) December 20, 2017
Let me talk! So the first event ever in Nigeria where table seats are at the back. You know those Superfans who really wanna jump and scream? Got seats in Front. Event in Nigeria is about to Change. What an event! FALZ really did wonders. #TheFalzExperience

— U.U (@UCHEUGO) December 21, 2017
What's more, the show was a rich blend of music and comedy, just as is expected of a Falz event. Falz' entrance was easily everyone's favorite part of the show as he descended from the the rafters commando-style via a duex-ex-machina.
.@falzthebahdguy's grand entrance at #TheFalzExperience is no doubt the best ever! Man's just reset the standard of music concerts in Nigeria! ??? pic.twitter.com/8eJVUp3Auy

— ID Africa (@ID_Africa) December 21, 2017
The show was for Falz and about Falz all through as all the performers were artists he had worked with and they shared the stage with him performing their collaborations together
Falz x Ycee
Falz x Reminisce
Falz x Yemi Alade
Falz x Simi
Falz x Davido
All in all, the show was one-of-a-kind and the attendees had the time of their lives as evidenced by their rave reviews on social media:
So, everyone is saying #TheFalzExperience was lit. I'm not surprised. Falz always gives his all when performing. Back-up dancers, costumes n all. The guy puts on a show.

— Övie (@OvieO) December 21, 2017
I have been to many shows both home and abroad and I can confidently say @falzthebahdguy and his team put up the best show ever. History has been made, a new standard has been created, he defied the stupid saying that "it cannot be done in Nigeria"

— Kevin Okoli (@OzoOkoli) December 21, 2017
@falzthebahdguy thank you for such an amazing concert. the timing, the hospitality , the vibes … just perfect #TheFalzExp #TheFalzExperience

— s. (@Tinuade_O) December 20, 2017
shout out to that hype man too !!
all hands for falz and his management team . loved the movie clip.
the whole thing was too smooth. it definitely showed some thought and planning was put into the concert. #TheFalzExperience #TheFalzExp

— s. (@Tinuade_O) December 21, 2017
The swith between performances….
You go know person wey rehearse#TheFalzExperience

— tayo odunowo (@tayo1004) December 20, 2017
#TheFalzExperience was EASILY the best Nigerian concert I've ever been to. SHEESH!!!
Congratulations @falzthebahdguy! Job VERY well done.

— Tiste Azathanai (@MallamSawyerr) December 20, 2017
#TheFalzExperience is actually fucking gorgeous and epic and gorgeous and epic and gorgeous and epic. I've not stopped smiling since it kicked off.

Too proud of you brother. All your hardwork is coming together. @falzthebahdguy

— L (@Tunji_O) December 20, 2017
I don't think there'll be a better show than #thefalzexperience in this Lagos this year. Every single thing was thought through.

— Scum (@Omon_) December 20, 2017
Nah! Falz is hands down the most intelligent artiste of our time. ??? #TheFalzExperience

— Tej Wej (@TJOKaro) December 20, 2017
@falzthebahdguy shut it down effortlessly. ???? #TheFalzExperience

— KING AG (@adekunleGOLD) December 20, 2017
Big ups to @falzthebahdguy and his team, and @darey & @deolaartalade and the Live Spot 360 squad. #TheFalzExperience was one of the best productions I have ever seen in my life. Amazing work. ????????????

— Banky Wellington (@BankyW) December 21, 2017
Photo Credit: Instagram – #TheFalzExperience