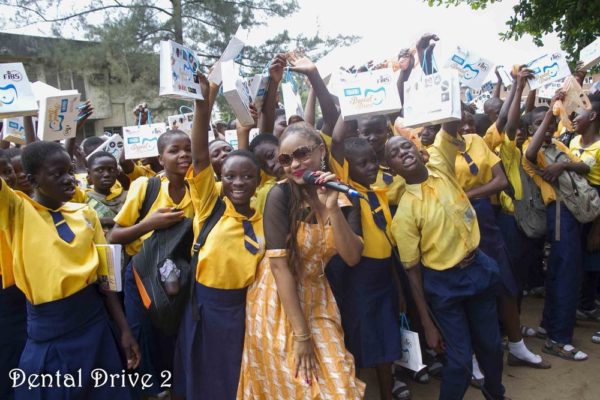 @Tomi_pearl – I used to live my life paralyzed by the fear of what people would say and the fear of failure but gradually, I was able to get past those feelings to the point of: "Do it afraid! Do it anyway!" I am still a work in progress but I sure am better than before…
I started my foundation @theaurorafoundation on my birthday, March 15th, 2013 with a fearful feeling in my tummy…so many doubts: 'You're in Nigeria – what if you don't get any support?' 'What if your projects don't make any impact?' Well, I'm here to tell you that with God's help and without any International Grant/Support, we have so far successfully reached out to over 17, 000 Nigerian children in various states via our Kits For Kids Africa & Dental Drive Initiatives – now how's that for IMPACT??
I hope I am able to inspire someone today to Step Out and Do It Afraid! I still have my moments of trepidation and yes, we face challenges but with God, all things work together for good. Thanks to everyone who has supported this noble cause thus far #LetsDoMore
We are Blessed to be a Blessing! @tomi_pearl @theaurorafoundation
#Aurora #MakingADifference #TouchingLives #Charity #KitsForKids #DentalDrive #Goals #Health #Humanitarian #Love #Instagood #Doctors #Dentists #Kids #Africa #Education #Lagos #Nigeria #Courage #Strength #Volunteer #TomiSalami #ItCanOnlyGetBetter
——————————————————————————————————————————–
This content has been published for free as part of BellaNaija.com's commitment to youth, education, healthcare and community development as part of our corporate social responsibility programme.