#BBNaija – Day 1: New HoH Emerges, Pairing Up, Welcome to the Diary Room & More Exciting Highlights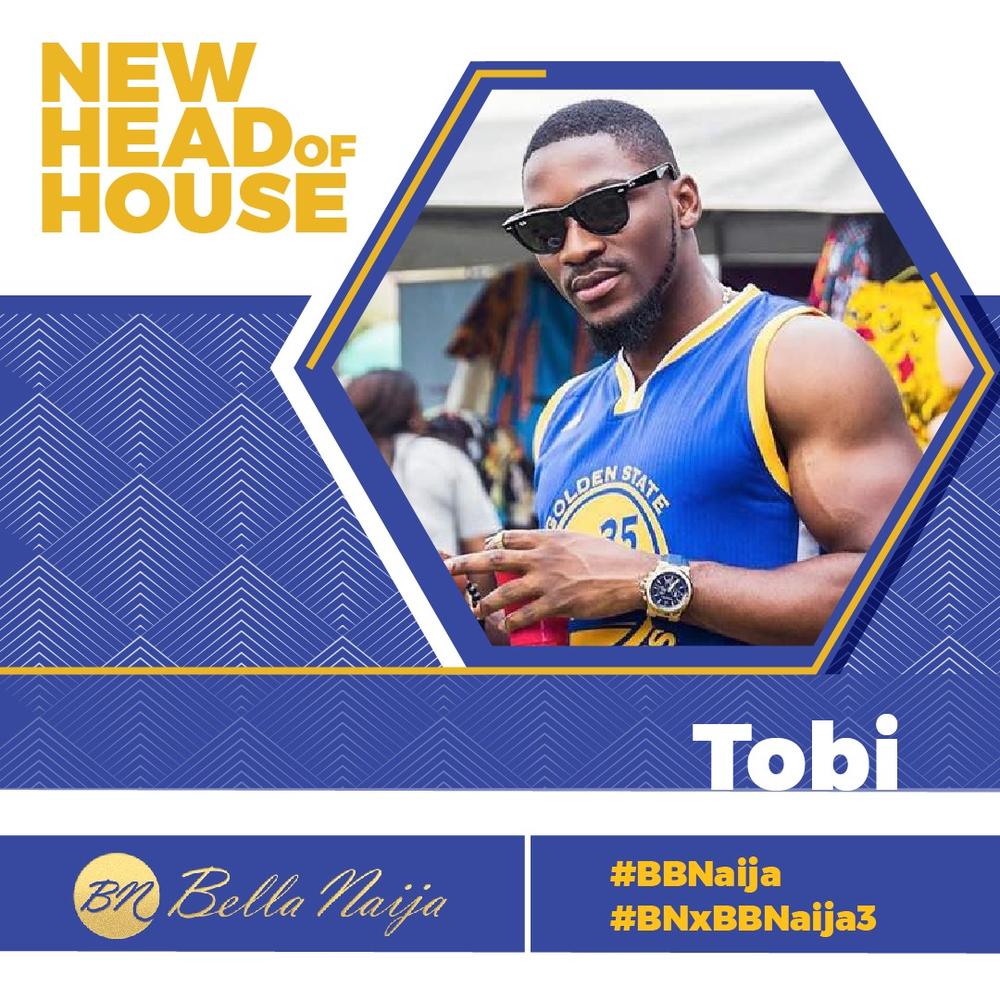 Did you watch day 1 of the Big Brother Naija reality show?
If you missed it, we've got the highlights for you!
..
Whose game is stronger?
With the new season of Double Wahala upon us, whose game is stronger? With Head of House Tobi flexing his wares and Angel playing his guitar while all the women dance around him. Meanwhile, Bitto snuck into Princess' bed while she was trying to sleep but, she was cool with it after telling him first that she was trying to sleep as it was a cold and rainy day.
With everyone trying to establish themselves in the House, it is extremely noisy. With Bitto being especially noisy, some of the Housemates have even teased him about his proclivity for constant chatter.  Tobi seems to be popular among both the men and the women in the House and seems to be a popular Head of House as most said he was calm and efficient. It doesn't harm his chances that he is also good to look at as he spent much of the evening in and around the Jacuzzi lounging around sexily in his shorts entertaining the likes of Khloe and others with his wit while lazily flexing his muscles. Sexy and smart! Is this his game, to dazzle everyone with his intellect and smoking hot looks? The ladies don't seem to mind.
Angel had his own audience inside as the weather kept everyone inside, he strummed his guitar and had Alex, Bambam, Anto, Nina dancing to his funky chops while the guys watched on. How will they react to his obvious way with women, will they gang up on him or will this help secure Alex's future deep into the game.
Bitto had a more direct approach when he snuck into Princess' bed while she was trying to sleep. She was initially put out but soon was sharing small talk with him. How will his direct nature help him in the game or will it rub his fellow Housemates up the wrong way? Only time will tell.
It is going to be interesting to see who has the best strategy and who has the strongest game with N45M up for grabs and a SUV, will Tobi be able to rely on his good looks or will he also need his brain and will Angel's sweet soothing music lull Nigeria into voting for him or will a more direct approach be needed as Bitto showed by brazenly slipping into Princess' bed?
Pairing up is the game
With Big Brother Double Wahala This season, Biggie is going to pair up the Housemates in strategic partnerships and they are going to live and die by that pairing. This has huge implications as everything is at stake. Not only can they win and lose Tasks together but they will also be Nominated and Evicted together.
How will Biggie decide who will be paired with who, will Biggie pit the girls against the guys  or will they be evenly split along the gendeer lines, we don't know as Biggie is keeping his cards close to his chest. With this Twist, the Housemates live and die by who they are paired with. They might get paired with someone they cannot work with or don't like. This could really bring out the best or the worst in all of the Housemates as it will be challenging for some to work with others so, teamwork will be important in this season.
With prizes to the value of N45M up for grabs, the competition couldn't be tougher and the Housemates are going to have to check how relevant their current strategies are, as they naturally anticipate playing the game as individuals. One thing is for sure, we are in for an interesting ride with so many intelligent, unique and the self confident Housemates. Each of the Housemates believe that they can win Big Brother Double Wahala.
Welcome back to the Diary Room
One by one, Biggie called the new Housemates into the Diary Room where they got to taste what it is like to be in the spotlight with Biggie's thoughtful and searching questions. Biggie wanted to know how everyone was feeling, how they felt about the Head of House challenge and who they would like to be paired up with in a strategic alliance. He also wanted to know who was vibing with who and also what they thought about last night's Fake Evictions of the six unlucky Housemates who didn't have beds.
Most of the Housemates were happy with Tobi winning the Head of House challenge and said that he was really "chilled" as Head of House but, some were eyeing him jealously as they wanted to taste the same privileges that comes with being the Head of House. Everybody seemed confident that they can go far in the game, some going so far as to say that they can win it. Most of the Housemates said that they were still observing everyone before deciding on who to befriend and who to align themselves with as at the moment, it is all just a "talking competition" with everyone trying to establish themselves. All in all, everyone seems happy with Biggie's choice of Housemates as everyone said how smart everyone is.
Some of the Housemates did single out who they would take into a strategic partnership with Dee-One singling out Rico Swavey as a good potential ally as he "has a good sense of humour". Vandora singled out Dee-One as her pick for an ally as "he is smart and he likes me." Let us see how they react when they are actually paired up with someone and it's not the person they wanted.
Dee-One told Biggie that he thought that Teddy A and Angel were bonding and forming an alliance over their shared taste in music. Nina felt that she was already forming a strong bond with Bitto as well as with Angel. Meanwhile, Princess told Biggie that she wanted to be in a strategic alliance with Bitto as he is "a deep, calculated thinker." It is interesting to see all the new relationships forming and we will watch with interest to see which ones last and which ones don't.
***
Have you been watching? What did you think of the Day 1 activities?