How Indomie thrilled Shoppers with 'Make A Difference' Campaign during the Yuletide season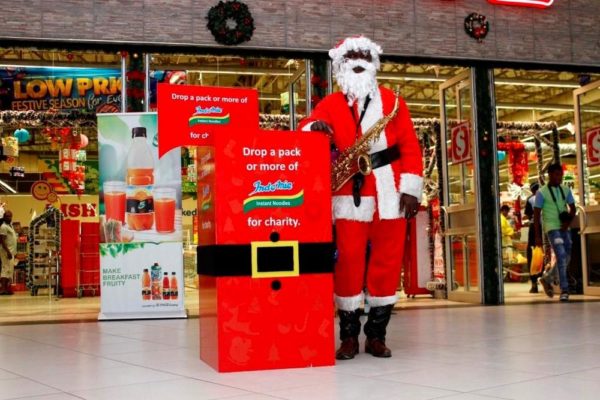 Loving goes with giving and at the end of every year, it's not strange to see gifts and hamper packs exchange hands. Some from and for those we know who have been there for us all through the year but what strangers care about others?
While the bells were jingling at the end of the year, shoppers at Festival Mall, Festac and Novare Mall, Sangotedo, Ajah were treated to a more up-close musical experience during the yuletide season with a live performance of a 60 man strong choir of youth. This came with a blend of surprises for anyone who dropped one or more pack of Indomie instant noodles in a box marked for charity at the malls.
The choir appeared in a flash mob manner for the 'Indomie Make A Difference' campaign with emotional and inspiring Christmas season carol renditions.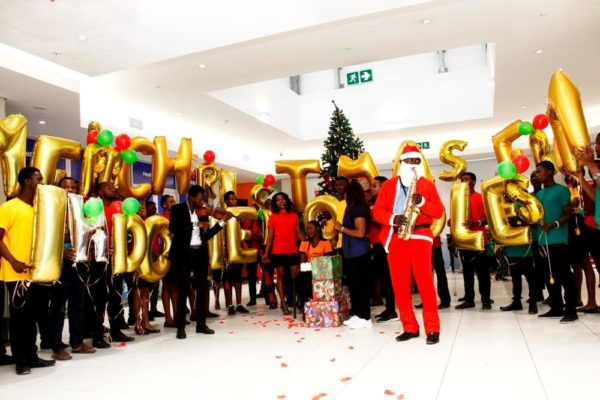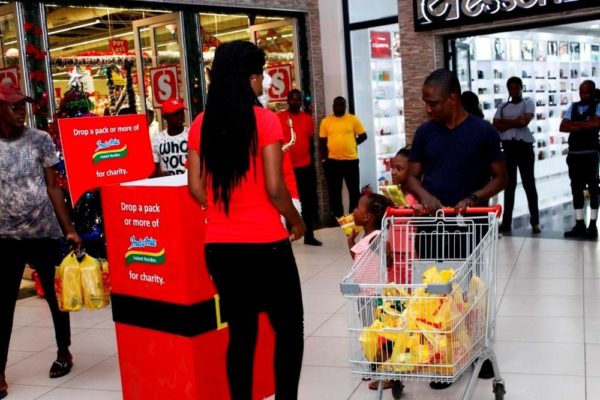 The cast of over 60 members was made up of a principal, saxophonist, pianist, soloist, violinist and a choir. The troupe came dressed as shoppers and waited until an unsuspecting member of the public who had purchased a pack or more of Indomie dropped it in a marked Indomie box for charity with a sign reading "DROP A PACK OR MORE OF INDOMIE FOR CHARITY".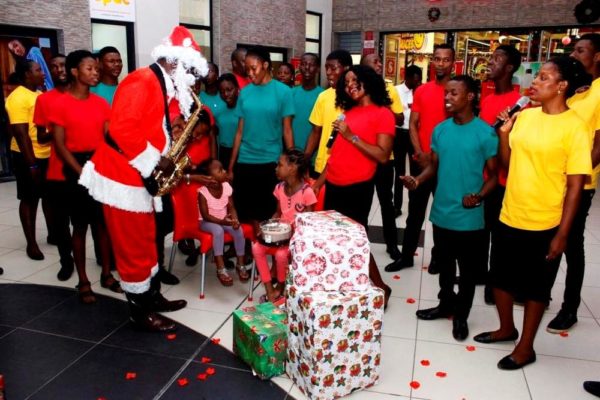 The performance commenced with a single musician emerging and gradually built up a vibrant crescendo from the full cast, all done to appreciate the giver who was also rewarded with Christmas gifts worth thousands of naira.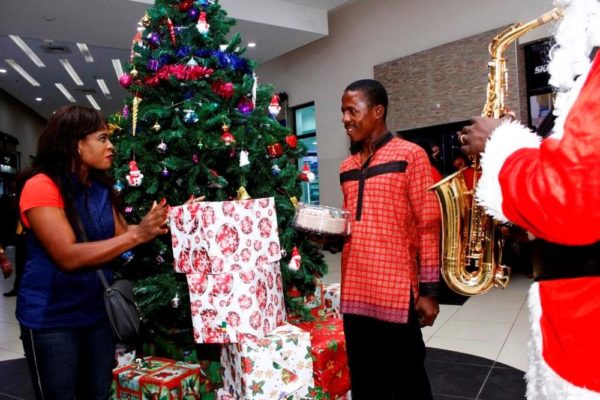 One of the givers, Kunle Adeyanju, a father of two who was filled with fulfillment for giving to charity said: "I feel a sense of achievement giving to charity and that was what pushed me to drop some packs into the box but the greatest surprise was seeing members of the choir come out from all angles singing various carols to me for just a small gesture of charity. I am elevated. The greatest sensational eruption of all for me, was getting so many gifts worth over a hundred thousand naira for something so small done out of love. It is truly amazing and a very big thumbs up to Indomie."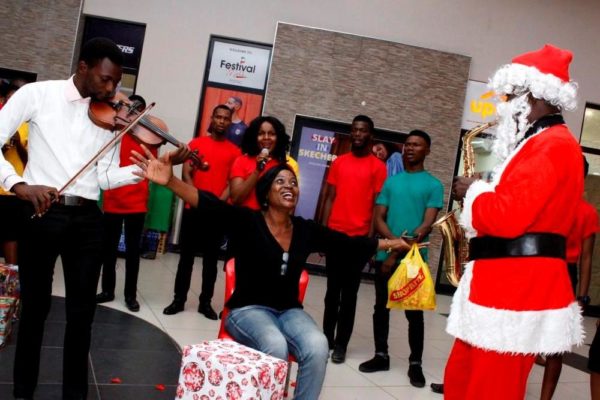 "We are all really delighted with how it went and especially as it was a surprise for the givers!" Co-coordinator and Brand Manager Indomie, Maryam Adeyemi said. "The reaction from the public was great too with the surprise choir springing up and coming together in a flash mob singing various Christmas carols."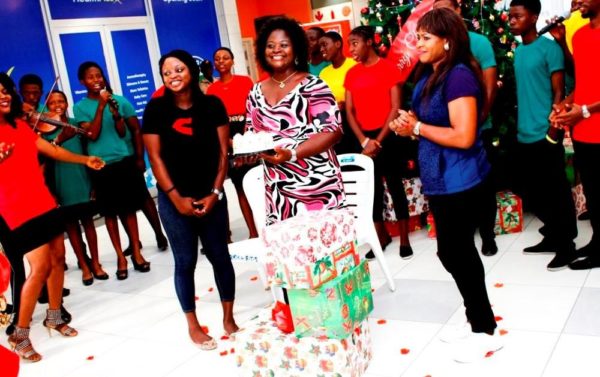 "The idea is to bring the joy of the season out to our consumers. We felt gratified and greatly astonished to see how many members of the public had congregated around us to watch the spectacle unfolding, many of them filming with their mobile phones."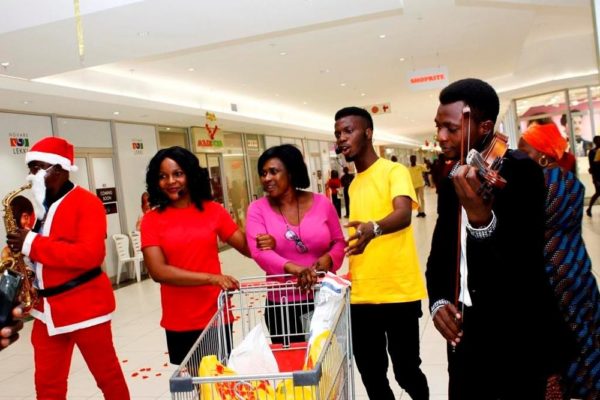 "The idea originated when we were trying to think up creative ways to raise funds for charity and at the same time do something that was fun for the consumers," Mariam said.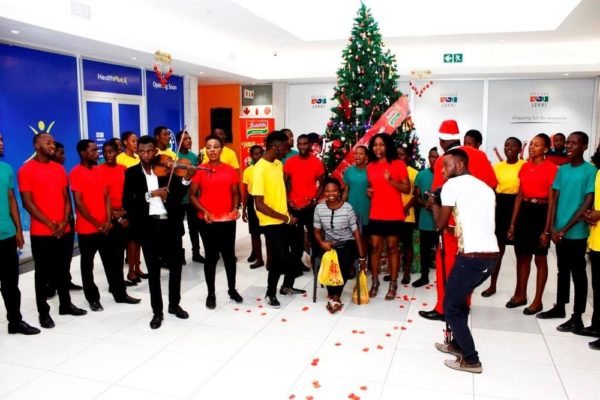 Eventually, hundreds of people gathered around the malls waiting for the next shopper to spark off the next flash mob performance bringing life to the festive songs and as it happened. So when next you have the privilege of giving to charity, seize it!!! A surprise might just be waiting for you around the corner.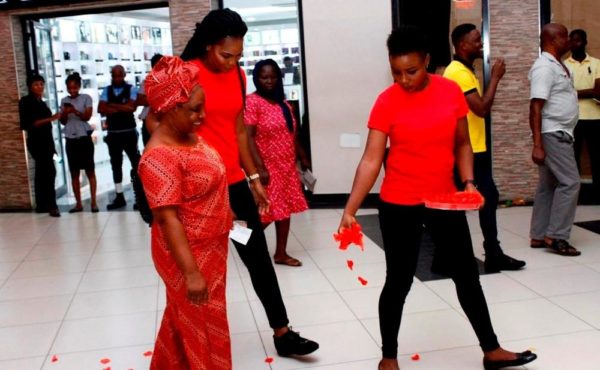 See more pictures from the lit experience below…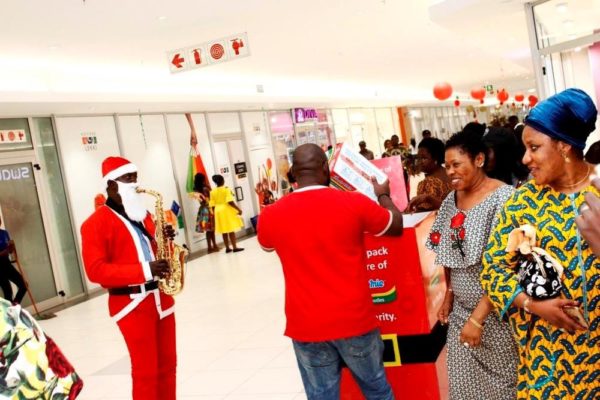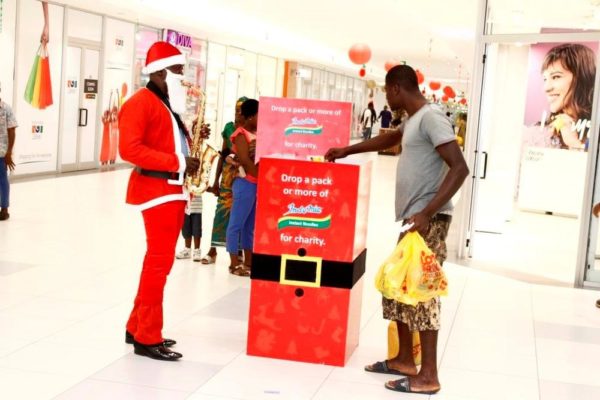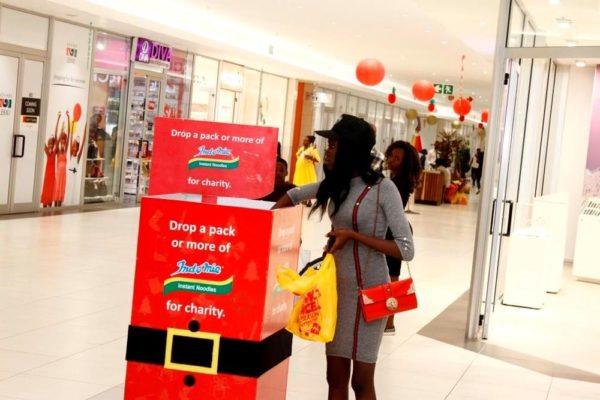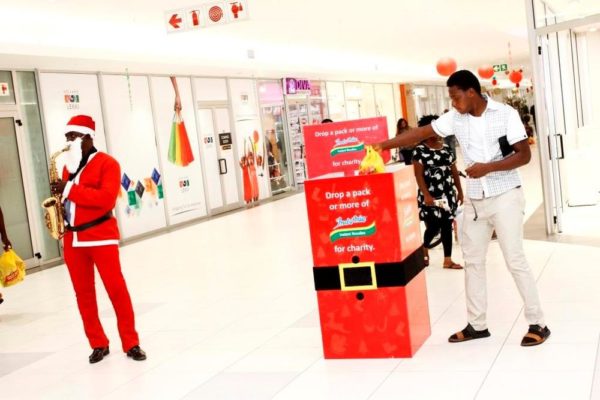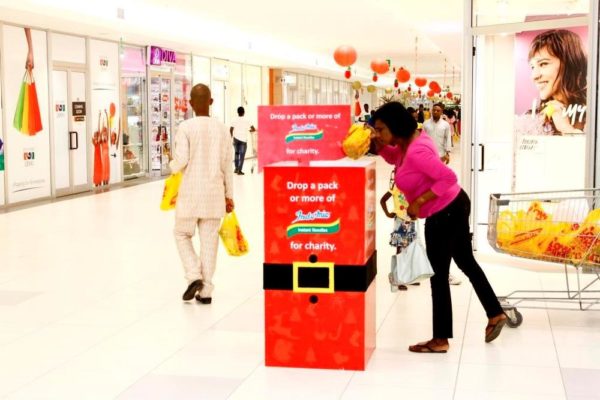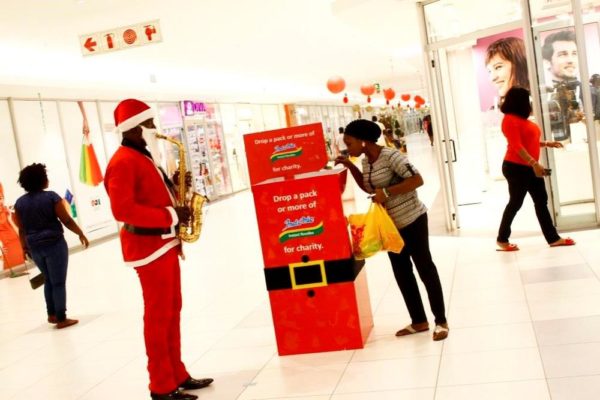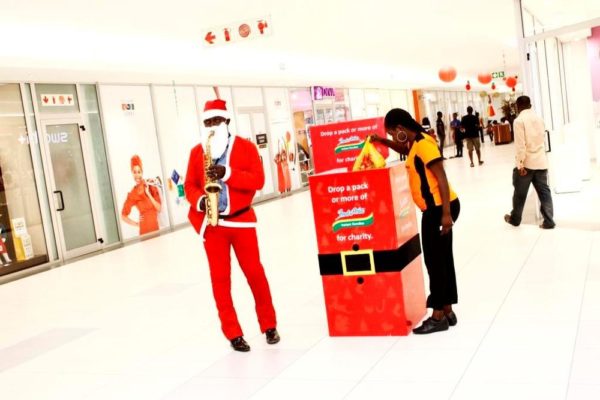 ———————————————————————————————————————————————–
Sponsored Content