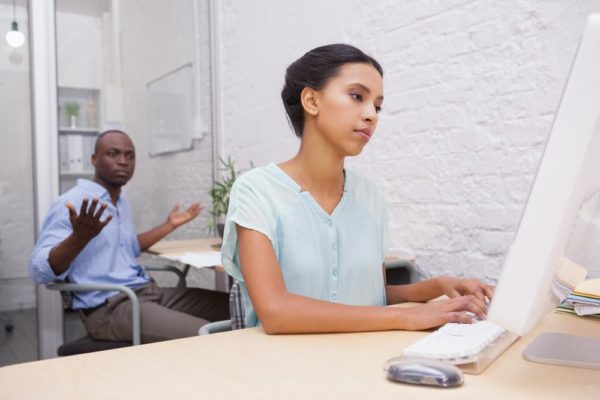 "You are sick!"
"Bastard from the street!"
It's been almost a week since my meeting with Mr. A, the Head of Legal, company M, and I am still traumatized by the verbal abuse I received.
Let's rewind a little.
Company M recently opened in Nigeria. I was excited to work with them for sentimental reasons and suggested an idea to the company.
My initial contact at the company was really excited about the idea and asked me to send a detailed plan of the idea and execution.
I asked the contact to sign an agreement not to use my idea without my permission. They promised to sign an agreement and promised not to "steal my idea".
I was asked to draw up an MOU (Memorandum of Understanding) and send along with the detailed idea execution, which I did.
I was told MOU wouldn't work at that stage and asked to do an NDA (Non Disclosure Agreement). I sent one.
I was told to send a Microsoft Word version of the NDA; I complied.
Then I received an email that the company would not sign an agreement until the business terms of the actual project had been agreed on.
?!!$$$***?????
HUH? Isn't an NDA signed to protect the idea BEFORE discussing the proposed project in-depth?
I started feeling I had entered one-chance and was determined to protect my idea, so I asked for a meeting.
Fast forward to present.
At the meeting with Mr. A, each time I tried to restate my position on taking legal action if the company used the information provided without my permission, Mr. A would use a different tactic. From calling me learned and well read, to accusing me of libel, to putting words in my mouth, Mr. A really tried to catch me off guard. I had a comeback:
Mr. A: Tell me this about this idea. Nobody has discussed it with me
Me: I'm sorry. I really can't give you that information. I've already sent it to Mrs XXX
Mr. A: I will sue for libel
Me: Then I will sue for counter libel, because a libel is a false accusation and I have said no0thing false.
Mr. A: You are threatening me.
Me: No sir. I believe I am within the law to take legal action if your company uses this idea without my approval.
…Skip all the approaches.
Then the insults started:
• You are sick
• You need to be taught a lesson
• You are playing a dangerous game
• You are sick
• Riff Raff (so much for being learned)
• You are lucky you are not a man
• I Googled you and nothing came up. You are nothing. Bastard on the street.
• You are sick (four more times)
Is your mouth hanging? I was DUMBFOUNDED. On top NDA??? I had to take a note of all the insults and point out to Mr. A that he was highly unprofessional.
A year ago, I probably would have run out way before the insults, not because I was unaware of the law, but because I had not developed the mental reserves to tackle such people. But, after several people pretend to help you and steal (then execute) your idea after you give it to them in detail, I decided, enough was enough.
I left after a staff came in (Mr. A had cleverly prevented anyone from joining and I went alone) and I restated everything.
So many thoughts were racing through my mind, but the clearest was:
ENTREPRENEURS NEED TO BE AWARE OF THEIR RIGHTS AND STAND UP TO INTIMIDATION.
My fellow entrepreneurs:
1) Educate yourselves about the law. Know legal terms and read so you can call anyone's bluff
2) Stand for what you believe is true
3) Do NOT give details of an idea until an NDA has been signed. There is no FRIENDSHIP in business
4) Have a lawyer draw a foolproof NDA
5) Do NOT attend meetings alone. If you are compelled to attend alone, ensure you record any conversations
6) Do not let intimidation or age (because in Nigeria, older people are always right, even when they are wrong) prevent you from protecting your idea.
Will keep you updated on how this issue is resolved – unless Mr. A makes good on his threat to deal with me.
Peace and love y'all!
Photo Credit: Wavebreakmedia Ltd | Dreamstime.com