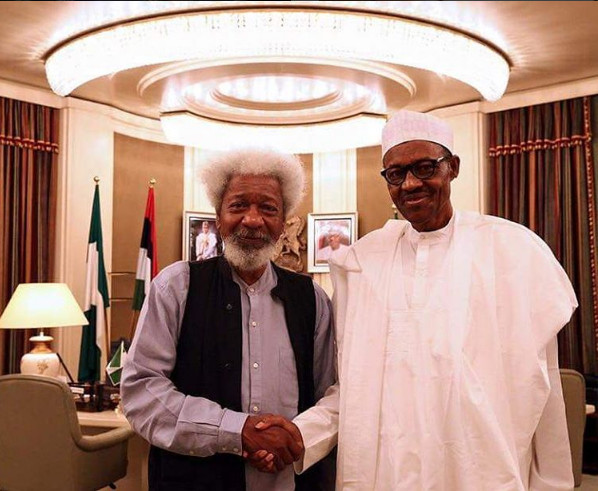 Nobel laureate Wole Soyinka has, in a hot take for Sahara Reporters, urged the Federal Government to take actions to stop the Fulani herdsmen killings.
In the essay titled "Impunity Rides Again Through Killer Herdsmen," Soyinka compared the inactions of the Buhari-led administration on the herdsmen killings to that of former president Goodluck Jonathan at the beginning of the Boko Haram insurgency.
"It is happening all over again," Soyinka began, before going forward to criticize the various explanations given for the killings by politicians. He wrote:
We have been here before – now, 'before' is back with a vengeance. President Goodluck Jonathan refused to accept that marauders had carried off the nation's daughters; President Muhammed Buhari and his government – including his Inspector-General of Police – in near identical denial, appear to believe those killer herdsmen who strike again and again at will from one corner of the nation to the other, are merely hot-tempered citizens whose scraps occasionally degenerate into "communal clashes" – I believe I have summarized him accurately. The marauders are naughty children who can be admonished, paternalistically, into good neighbourly conduct. Sometimes of course, the killers were also said be non-Nigerians after all. The contradictions are mind-boggling.
We are reaping the consequences of tolerating the intolerable, he wrote, giving an example of a peace meeting called in 2016 after a couple of herdsmen killings.
The herdsmen had attended the meeting, Soyinka wrote, with AK47s and other weapons visible under their clothing, admitting to the killings and blaming it on their cattle being stolen.
"When is it terror?" Soyinka asked. He compared the killings by the Fulani Herdsmen to the agitation for a free state by IPOB, asking if that came close to this "homicidal propensity."
Wole Soyinka concluded by urging the Federal Government to take proper actions and quit appealing to the victims to avoid "hate language."
"Yes, Jonathan only saw 'ghosts' when Boko Haram was already excising swathes of territory from the nation space and abducting school pupils. The ghosts of Jonathan seem poised to haunt the tenure of Mohammed Buhari," he wrote.
Read the full essay on Sahara Reporters.