#BBNaija: CeeC, Lolu, Leo, Ifu Ennada, Angel & Ahnneka NOMINATED for Possible Eviction! Who do You think will Leave on Sunday?
The Big Brother Naija live nomination show just ended and the Housemates up for possible eviction have been revealed.
This season, the housemates are playing in pairs so each pair had to nominate two pairs for possible eviction.
Here's how the housemates voted:
ToLex – BamCo & GelAh
GelAh – MiTo & LeIfu
BamCo – CeLo & LeIfu
LeIfu – MiTo & BamCo
TeNa – LeIfu & GelAh
CeLo – GelAh & LeIfu
MiTo – LeIfu & BamCo
The nomination result is as follows:
BamCo (3)
CeLo (1)
GelAh (3)
LeIfu (5)
MiTo (1)
ToLex (0)
TeNa (0)
As Head of House, Tobi got the difficult task of saving one pair. He saved the pair of BamBam and Rico and replaced with CeeC and Lolu.
These are the final nominated housemates: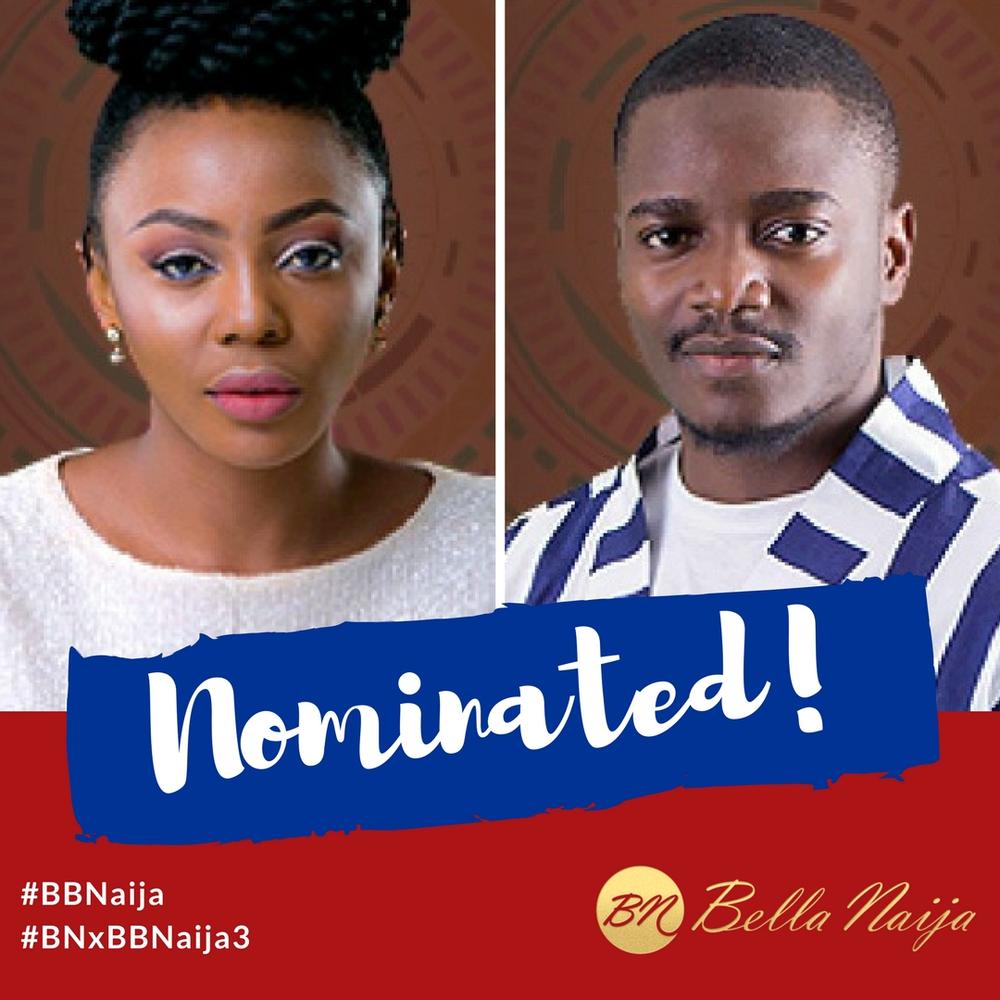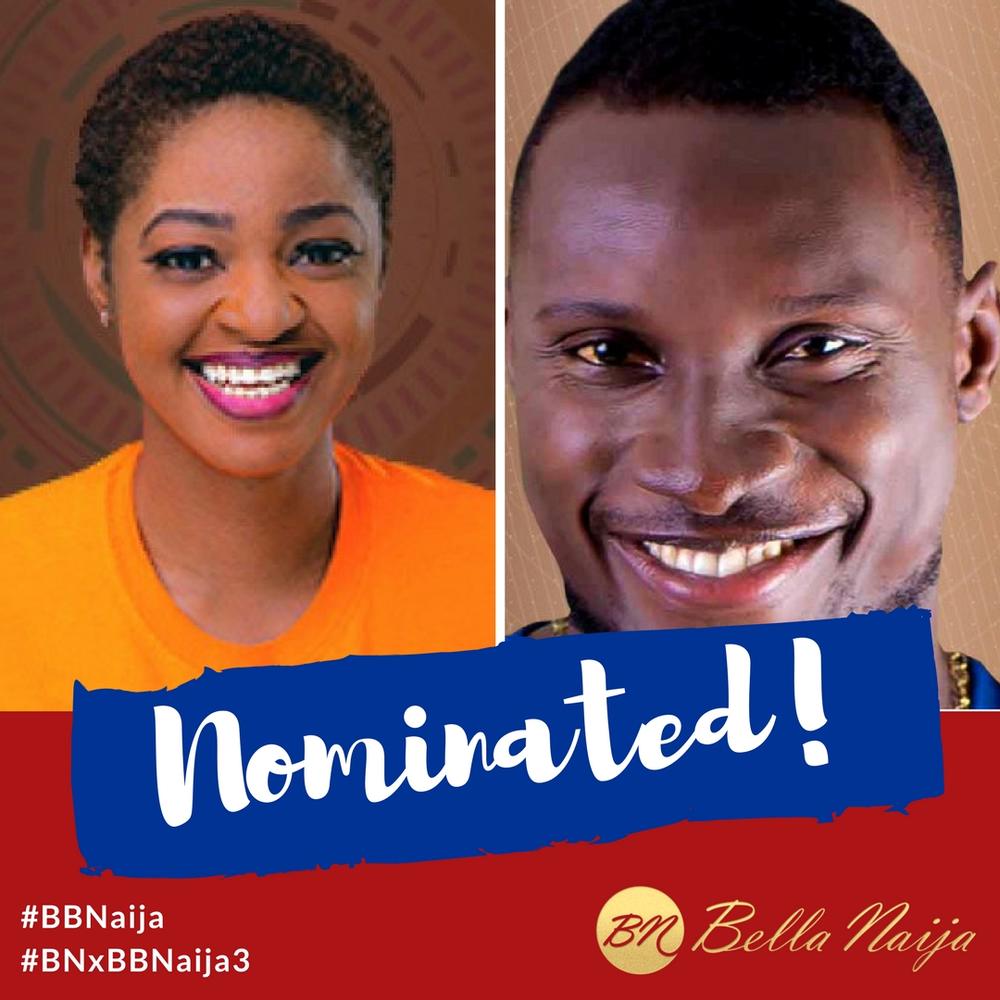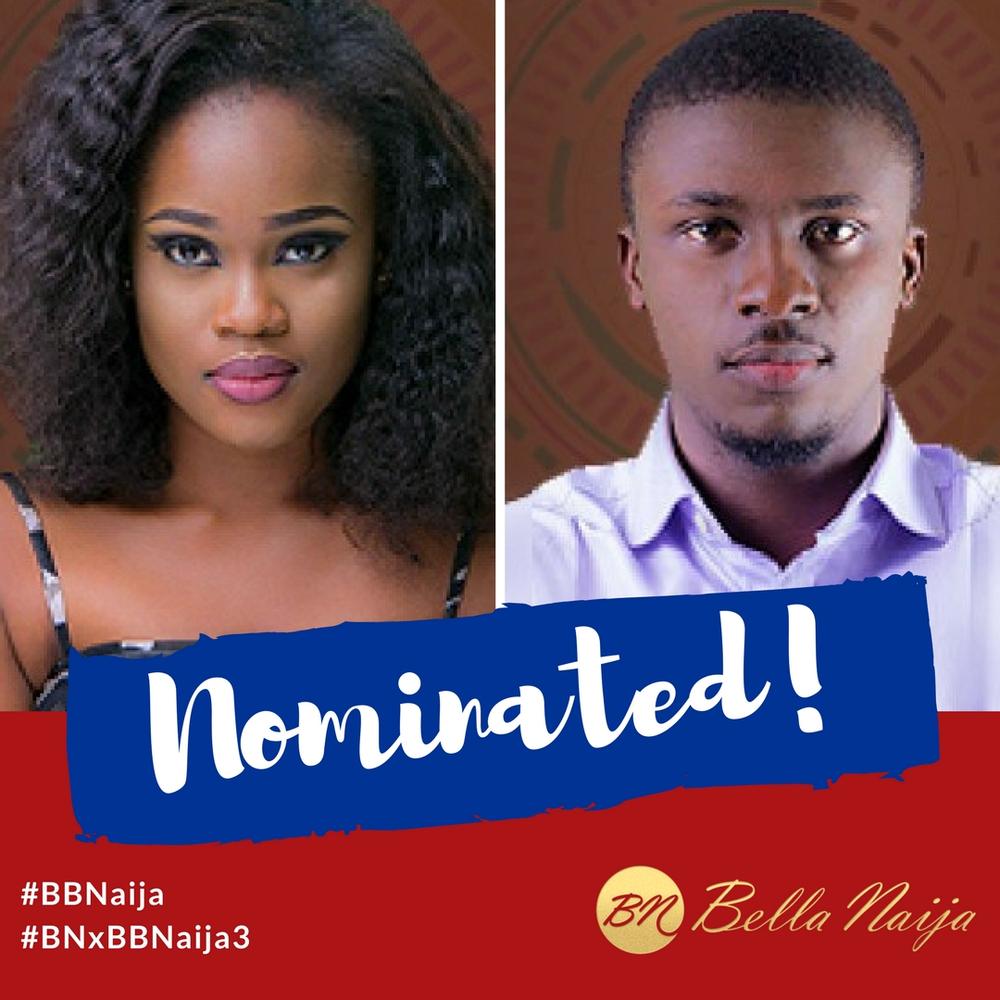 Do you think two or four housemates will be evicted?
Who do you think will leave the #BBNaija house this Sunday?
These are the pairs in the house:
ToLex – Tobi/Alex
GelAh – Angel/Ahnneka
MiTo – Mina/Anto
LeIfu – Leo/Ifu Ennada
BamCo – BamBam/Rico
CeLo – CeeC/Lolu
TeNa – Teddy A/Nina