#BBNaija – Day 11: House of Losers, Hornet's Nest & More Highlights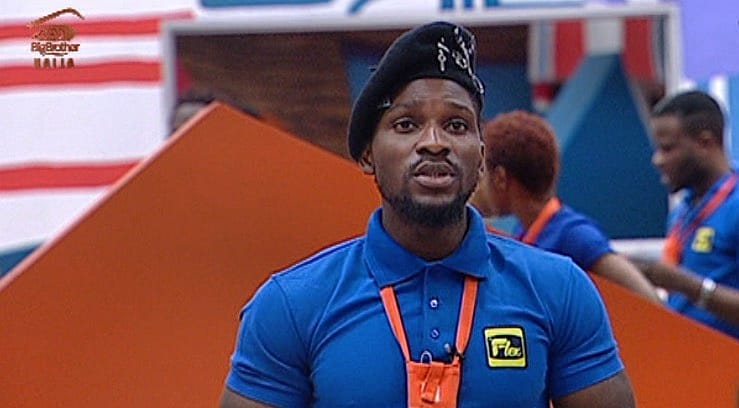 Did you watch day 11 of the Big Brother Naija 3 reality show?
If you missed it, we've got the highlights for you!
..
Beef, Brawls & Conspiracy Theories
As always, days in the Big Brother House are always eventful and if we're lucky, filled with loads of drama enough to last us a minute. Yesterday was wild.
Revelations 
From body talks to sorry-less apologies, the day was messy. Especially since the queen of the House, Miss Cee-C, was involved in the brewing brawls. A lot was said and done, dust collected and swept under the carpet. Ahneeka and Rico Swavey were unusually vocal about their strategy. She came out on top though when she revealed her rather neutral strategy. Talking about how it would be more beneficial to nominate those that make one's stay in the House. She also mentioned how she was not interested in fruitless feuds that eventually follow them outside the House. Late night conversations between Angel, Princess and Dee-One theorised that Teddy A, Khloe and Cee-C are actually Fake Housemates, their reasoning lay in the fact that Teddy A is "way too smart" and Khloe is causing too many fights in the House. They also said that they think Bitto is a threat because he is "crazy".
The Tasks
At first, the Housemates displayed very little interest in their choreography Task. After being introduced to the routine, they went on with their day and showed almost no concern but some of them shook it up while the rest echoed some Nigerian melodies. They are really taking the 'Sexual Consent' Task seriously as they later gathered in the lounge and went technical about the pantomime and radio drama with Ifu Ennada, Angel and Teddy A taking the lead. They sure seem tired of Biggie's L's.
Niceties
Miracle and Princess seemed too cosy for comfort. She told him that she and Rico Swavey weren't an item because Rico Swavey's wasn't her body type. In fact, she made it clear that none of the guys in the House were her type; asking Miracle if he took their smooch personal, to which he responded no. It was just a game to him. Seems like for Miracle, the grass isn't always greener on the other side.
If drama was egged, it most definitely is hatching because temperature da dey rise small small.
With all of this said, what do you think the vibe will be like in the House today? How will all this drama affect the Task presentation as the Housemates really need to win their Wager?
How Will They Win the Wager
The reality is that team work makes for dream work in the Big Brother Naija House, especially at this stage of the game. This week's theme is "be humble and learn" but this has not been the case for many of the Housemates.
The Problem
Today is the big Task presentation that will dictate whether or not the Housemates win their Wager for the week. This obviously requires team work, coordination and synchronicity, something that the Housemates have been severely lacking in of late. The House has not been kept clean, there has been constant bickering and strategizing as well as a lack of enthusiasm toward their chores and Tasks. How will the Housemates pull off a pantomime and a retentive Task if they can't even get it together to clean up the House? The fact that Biggie has to request that all of them clean the windows is a huge red flag in itself. The Fake Nominations however was the real catalyst for all of the disarray and lack of harmony between all the Housemates.
The Culprits
There are a few Housemates that have really been at the centre of all the House controversy. Princess and Cee-C have been at each other's throats this week with their feuds and obvious rivalry. Lolu has also thrown a spanner in the works with his secret Task, getting many of the Housemates paranoid and also messing with the pair dynamic. Bitto has been pulling moves to work in his favour which has caused Angel, Dee-One and Princess to form wild theories about him and a few others. The three conspiracy theorists are convinced that Khloe, Cee-C and Teddy A are plants. Tobi has also come up short in his HoH duties as a good HoH would of made sure the Housemates focus on the Tasks and chores, he also should have been more proactive in sorting out the quarrels that have arisen this week.
The Outcome
With all of this drama and disconnection the Housemates will have to go on pure faith if they plan on acing the Tasks and winning their Wager. The "Sexual Consent" pantomime is sure to go well as many fancy themselves as actors or industry professionals but with regards to the retentive task and the choreography we can only hope they have a last minute spark of harmonic inspiration otherwise they will face another loss and let's face it, they really need a win this week. This morning some Housemates were practicing for the Tasks as well as some music making but as usual not all the Housemates were involved and Tobi did nothing about this.
Biggie is doing everything possible to try and promote bonding and humility but with all the clashing egos, do you think the Housemates will humble themselves and learn to work together?
All is not Lost
K.Brule has made no secret about the fact that he is an emotional guy. From Day one he has been open about his feelings even mentioning in his profile video that he "loves love". This week has been hard for the sensitive Housemate, however, all is not lost.
Bumps in the Road
K.Brule's dip occurred on Sunday when Biggie gave him a well-deserved Strike for his superman stunt, it was evident that he did not take it well through his visible moping and endless sleeping. Things became significantly worse when Khloe kicked him out of their room. The next bash to his ego came from Anto as she confronted him fiercely over the fact that he wouldn't kiss her during a game. After he confessed that he likes her she immediately shut him down and made it clear that she would never develop feelings for anyone in the House. All hope seemed to drift away yesterday when Khloe kicked him out again after the huge House fight about food. It truly seemed like K.Brule just could not catch a break.
Rising Above
After he could be seen sleeping while others were gisting and listening to music, staring into space attending House meetings with downcast eyes, today seemed to be a lighthouse in K.Brule's raging sea of feelings. During practice for the pantomime on "sexual consent"  K.Brule looked over to Khloe and silently signalled to her, asking if she was okay, she graciously said yes and he returned her gesture with a positive smile. It appeared that this was the moment he realized that all was not lost for him.
Reasoning
With his passion for making music and his love of the fairer sex K.Brule's low energy probably stems from the fact that he is easy to catch feelings. Many of the other Housemate's have made a point out of the fact that they did not come into the House to get attached to anyone while K.Brule does not fight his feelings at all and clearly has an interest in getting into some kind of romance.
It is a joy to see that the resident romance lover has experienced some redemption but how do you think his actions will evolve over the next few days? Will he become a bit harder or will he continue to wear his heart on his sleeve?
Kicking the Hornet's Nest
Forever the master of the game, Biggie gathered Housemates in the living room and gave them the formidable Task of naming one thing they didn't like about each other.
Flabbergasted, Housemates did not get a full sense of what they were engaging into, and after some rumble, conceded to start the Task.
At first, Head of House Tobi had some difficulty bringing the noise levels down for Housemates were only half-listening, chuckling and whispering until he raised his voice and demanded that everybody be quiet.
Tobi asked partners to seat separately and then the game began. He joked that "by popular vote" he would start and was the first to unleash the deluge of bitterness that drowned Housemates.
The Head of House opened the hostilities against Nina whom he called 'generally annoying', Khloe whom he described as 'an a** and a troublemaker' and said he didn't trust Anto 'who kissed two boys in one night'.
One by one, in a clockwise movement, Housemates rose to the challenge and kept the torrent of unpleasant, sarcastic and mean attacks flowing like a river.
Leo led a fully frontal attack calling K.Brule a 'party-pooper', mocking Alex for her 'short attention span' while Dee-One warned Tobi that his 'days were numbered'.
It takes a strong wo-man to come out without a scratch from such mind games, and it was clear for all to see that Housemates were shattered, some biting their nails, others silently wiping tears, and most keeping their eyes shut at the first interruption as if to isolate themselves.
But Khloe and Alex took the centre stage with their sharp tongues. 'I thought I was annoying until I met you' said Khloe to her partner K.Brule, and she fired at Bitto that he made her cry and had yet to pay for it.
Although this group talk was designed to root out all bad beef, having to soaking in all these acid words caused quite a shock to Housemates. Dynamics inside the House have almost instantly changed and cracks between Miracle and Nina, the first couple and first kiss, evident.
If Biggie's intent was on giving Housemates another lesson, well the objective seemed to have succeeded.
House of Losers
Despite the amazing theatre performance that Housemates put together on Sexual Consent, and their outstanding score at the memory game, it seems that Biggie was not impressed.
Ifu Ennada and  Miracle undeniably put up a stunning act, supported by their fellow Housemates drumming and singing backstage.
Earlier Biggie had warned Housemates against the constant buzz in the House, the foot-dragging and breaking of rules: he even scorned an ill-at-ease Anto for discussing the content of her Diary Room session.
Biggie also expressed concern about Housemates not bringing their A-game onscreen, and used quite harsh words to prompt them into getting their act together.
Yet Housemates did not get the message and Biggie decided to pounce them harder. After admonishing the group, Biggie informed them they had lost their Wager which will increase the price of groceries articles.
Khloe rolled her eyes of anger while Angel burried his head in his hands. What a blow Biggie inflicted upon the House as this is the second time in two weeks they miss the target.
It is Head of House Tobi who took it the hardest, and perhaps rightly for the Housemates failure are his failure as it spoke directly to his leadership skills.
Tobi stayed behind the group and when he finally left the arena he walked straight to his bedroom.
***
Have you been watching? What did you think of the Day 11 activities?