#BBNaija – Day 13: Ahneeka throwing Flames, Bittersweet Symphony & More Highlights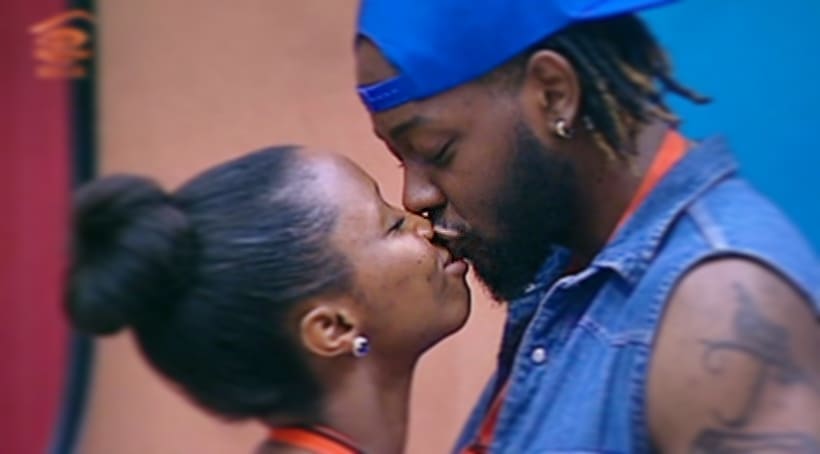 Did you watch day 13 of the Big Brother Naija 3 reality show?
If you missed it, we've got the highlights for you!
..
Ahneeka's Throwing Flames
Maybe it was the cabin fever or the fact that they are both sore losers but Teddy A and Ahneeka  had a raging argument late last night that was nothing short of explosive.
Dropping Bombs
Everyone seemed extremely riled up after the Arena Games, the energy was flowing high and Biggie even came to aid by providing some beer for the Housemates. Before the first sip had been taken, voices were raised in the House and it was evident that a social bomb had gone off. Ahneeka and Teddy A began exchanging nasty words, then shouting and swearing at each other in front of everyone. Everyone was perplexed as to what caused this outrage and Angel, who was obviously still high off of his Arena Game victory, gently took Ahneeka outside to address the issue.
Actions and Consequences
The cause of the argument was due to the fact that Biggie had called Ahneeka "cocky" during the Arena Games. When she mentioned it to Teddy A, he proclaimed that she had called him "cocky" before. He then asked her for her definition of the insult and things just spiraled out of control. After Teddy A told Ahneeka she was being "silly", it was as if he had pinched her most sensitive nerve, the visibly upset Housemate was frazzled and after a few hotly exchanged swear words they quickly went their separate ways to cool off.
Scattered Opinions
After the two hot headed Housemates parted ways, Angel began his counselling session with Ahneeka, her claims were that he did not know how to treat women and she disliked the way he treated BamBam. Angel agreed but also tried to calm her down by saying that everyone was entitled to their opinions. Rico Swavey then went to his partner's aid and with his deep, calm voice, he began to tell her that even though Teddy A was out of line, she should not have lost her cool so intensely. Ahneeka explained that she just wanted to win for both of them.
Was it possibly her own ego that was bruised by not completing the games or did his actions warrant her outburst?
Never have I ever
Who's the Baddest?
In the bedroom, K.Brule has proven that there was more to him than a bruised soul: meandering with a bottle in hand, he prompted Housemates into daring to answer risqué questions about very intimate details or take a sip of water as a silent confession. That K.Brule could be as wily as a fox came quite as an eye-opener.
The More the Merrier
The high-spirited Ifu Ennada, Princess and Khloe were the first Housemates to get into the charade.
They were giggling all over the place, jumping from one bed to another while feigning shock at the crude questions that were thrown at them. Soon after Ahneeka, Anto and Lolu were sucked into the game as they walked to their beds.
By then, the stakes had escalated into off-limits questions.Even Rico Swavey was smashed on all four as a hyper Bitto dashed in and out of what had become a mad room.
When K.Brule poked 'Have You Ever Been Genuinely in Love', the rapid succession of "I'll drink to that" that poured into the room were the most revealing declarations of guilt. Really? Not even since kindergarten? No high-school fling? Come on Housemates…
Smelling like Double Wahala
As the game became naughtier, Ifu Ennada sneaked out to the kitchen to eat and cool off from the feverish, borderline vicious chat that was threatening to degenerate into a full-blown debauchery.
In the living room, Princess slept on the couch hugging a pillow and across her was Vandora rolling on the sofa's narrow space, while Bitto had elected to sleep outside altogether on the hammock to shield himself from unsustainable female attention.
Perhaps Housemates were not as boozed-up as they appeared and it would not make sense to pin their raw truths to alcohol.
Bittersweet Symphony
Remember When
Earlier this week, Biggie opened wide the gates to nastiness when he granted Housemates the right to publicly backstab each other and name one thing they didn't like about one another. Instead of focusing on one aspect, Housemates then lanced the boils at length, humiliating and maliciously rubbing it in their fellows face. Suffice to say that it has left some visible scars in the House as behaviors switched overnight: cracks started appearing in Cebi and Mina's couple and Ahneeka's once bottled-up anger blew up out of nowhere.
I Beg
To make up with Housemates and warm their hearts up, Biggie tasked them to name one thing they liked about each other. Having slid into the cheerful Friday night mood, and with the help of a few drinks, Housemates were all gutty and conceivably also still sore from the previous day smacks. Arena winner Angel first took the floor revealing a major bromance with Leo and an admiration for Vandora's teaching skills. He couldn't help but let slip that he didn't like Bitto and that Alex had "a beautiful face but fake eyes". Housemates tried as hard as they could to follow the one rule to say something nice, yet the words they had to offer were more bitter than sweet. Princess, who can never get enough of all the compliments thrown at her, almost flew off the sofa when Leo said that she was wife material. Lolu's oratory gift has been obvious to all, yet it is with the same double-edged sword that he declared that "every person looking for a husband should walk up to Leo". Did he just step into Angel's bromance territory?
Back-to-Basics
When it was time for Alex to speak, Head of House Tobi interrupted her to hold a vote on whether to continue the circle of love as time was running.  Tobi had to keep Housemates in Biggie's good books. But the House started arguing with eleven hands against nine in favour of extending the Task. Fed up of all the noise, Tobi had to put his foot down and declare that 'by popular consent" he would round up the session.It was clear for all to see that Housemates didn't take this entire kissing up to each other casually. Like the fine strategists they are, they just wanted to smooth the personal rough edges before the next stabbing.
Time is ticking. Can you see the knives being sharpened?
***
Have you been watching? What did you think of the Day 13 activities?