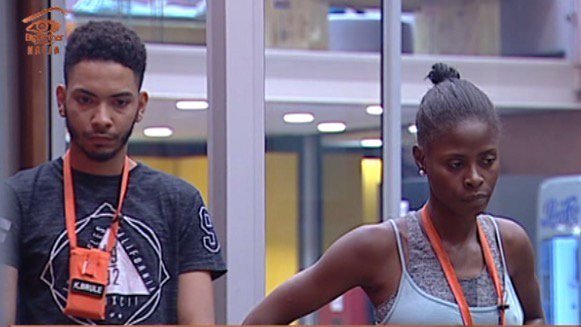 The worst happened on #BBNaija today: 2 housemates – 1 pair – Khloe and K. Brule (KSquared), were disqualified after earning 3 strikes.
No one was expecting it.
K. Brule had previously earned one strike when, after the first party in the house he jumped from the bedroom upstairs.
And when you earn one strike, so does your partner.
It was after another party, this time yesterday, when K. Brule and Khloe got into a fight.
For insulting his mother, Khloe earned one strike.
That's 2 for KSquared.
K. Brule, who had to be restrained by Angel from attacking DeeOne, was also issued one strike.
And that's 3!
As expected, people have something to say about the disqualification.
Some think the punishment was too harsh. Some think it was unfair, compared to other punishments meted out to other housemates. Others are just really upset with Khloe or K. Brule or both.
See the Twitter reactions below, and let us know what you think: