"I believe my father" – Ivanka Trump says after being questioned about U.S President's Sexual Misconduct Accusations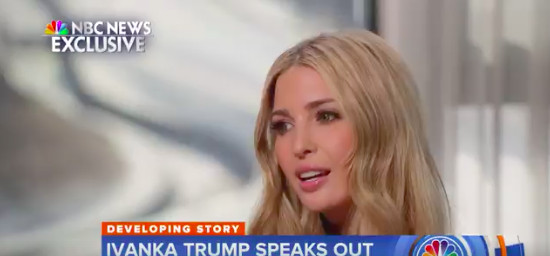 Ivanka Trump, daughter of the U.S. President Donald Trump was in an interview on the Today Show asked if she believed those who have accused her father of sexual misconduct.
Several women have accused Trump of sexual misconduct, from the time he was running for office to after he was elected president.
Ivanka, on the Today Show, was asked if she believed the claims, which her father has repeatedly denied.
She wasn't happy with the question, and made it quite clear, saying:
I think it's a pretty inappropriate question to ask a daughter if she believes the accusers of her father when he's affirmatively stated there's no truth to it.
She went on to say she believes her father. "I know my father," she said.
See a portion of the interview below:
https://twitter.com/i/web/status/968103581944606720