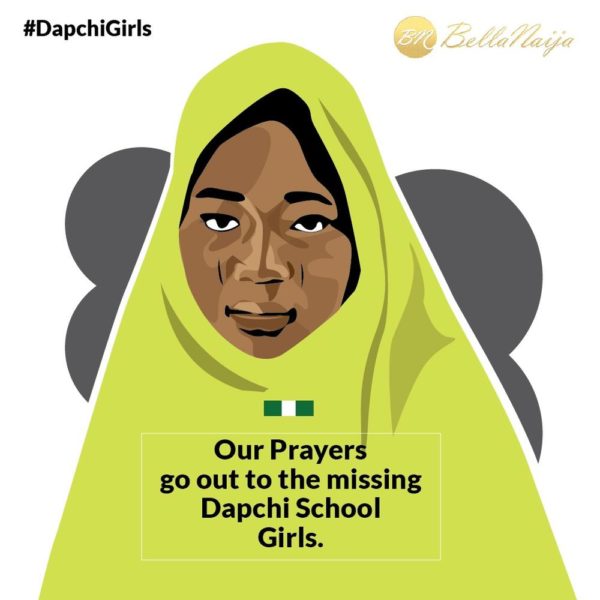 Some of the girls who survived the Boko Haram attack on Girls Government Technical College, Dapchi, have in an interview with The Cable shared the events of the day of the attack.
The had been eating dinner that evening, they said, when they began hearing gunshots.
They ran to the school gate, the girls said, and found men in military uniforms standing beside 3 trucks painted in army colours.
We heard gunshots. We were in the mosque. At first, we thought it was an explosion from the transformer. But the shooting continued, so all of us left the mosque and moved towards the school gate.
The men had told them: "Come, come, we are here to rescue you." Boko Haram insurgents were attacking the town, the men told them, and they were there to help.
While some of their friends and classmates made their way into the trucks, the lucky ones said they felt something was amiss.
The men had "Allahu Akbar" written on the trucks, they said. They were also missing military boots, and their trousers did not reach down to their ankle.
They were wearing soldier's uniform and they said 'Come, come, we are here to rescue you'. I even stepped my leg into the car, but my elder sister called and said don't you see that there is Allahu Akbar is written on their car, that was how I ran out.

They deceived us. They came with three vans in army colours and they had army uniform, but they didn't have army boots, that is how some of us identified them – through the slippers and their military trouser which did not reach the ground — three-quarter length.
Their principal was crying, the girls said. She told them they were not safe, and guided them away to the school fence, together with their teachers, who helped them jump over.
Read the full story on The Cable.