This BN Bling story is so so interesting and detailed that we would leave the narrating to the couple Dayo and Ayo. it was also beautifully captured by Quadosh Photography.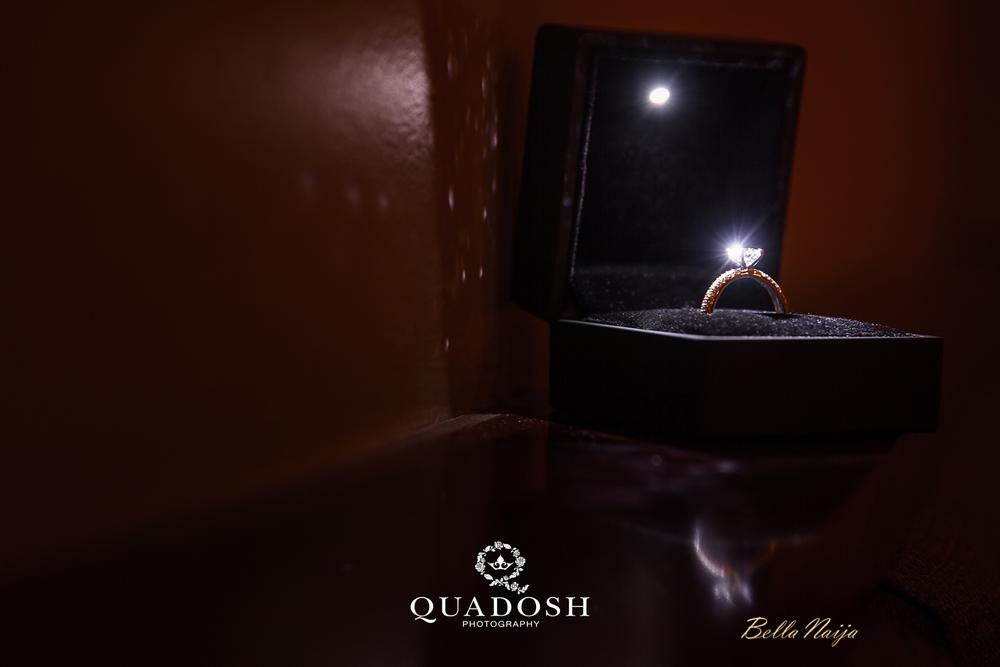 Enjoy!
Our Proposal Story
Ayo: It was a random Thursday, we'd celebrated our 2-year "anniversary" the weekend before but there's no way I'd have done it then. That would be too obvious. Also, Doyin had always said if I ever proposed in a restaurant or in front of a huge crowd of friends, she'd probably say NO!
Doyin: I was happy he didn't propose on anniversary weekend, as it would have been too predictable and I like random surprises. I was ready for a solid day of work and my nails looked amazing as Ayo had generously treated me to a manicure at the weekend.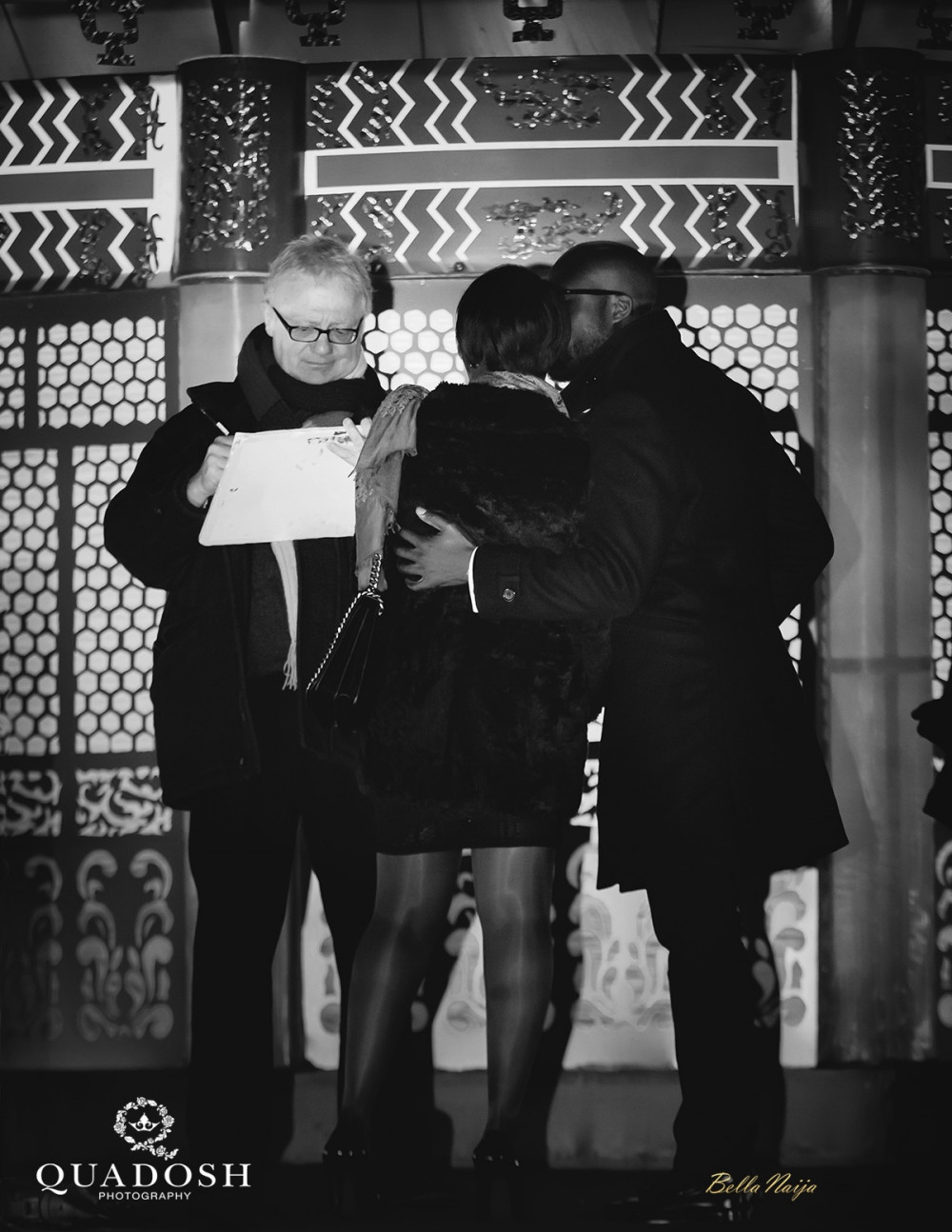 Ayo: I'd contacted Doyin's boss and asked if she could have half the day off, she was so cool about it. On the day I sent a sealed envelope and asked her to hand it to Doyin at 3 pm prompt.
Doyin: Halfway through my day at work, my boss started smiling loads and gave me a note. My first words were "am I in trouble"? To which she smiled and said, "no, just open the note". I opened it to see Ayo's distinctive handwriting saying "if you thought the fun ended at the weekend, then you were wrong". I knew the proposal was imminent and I think I was slightly more excited about getting to leave work early 😉 (joking Ayo).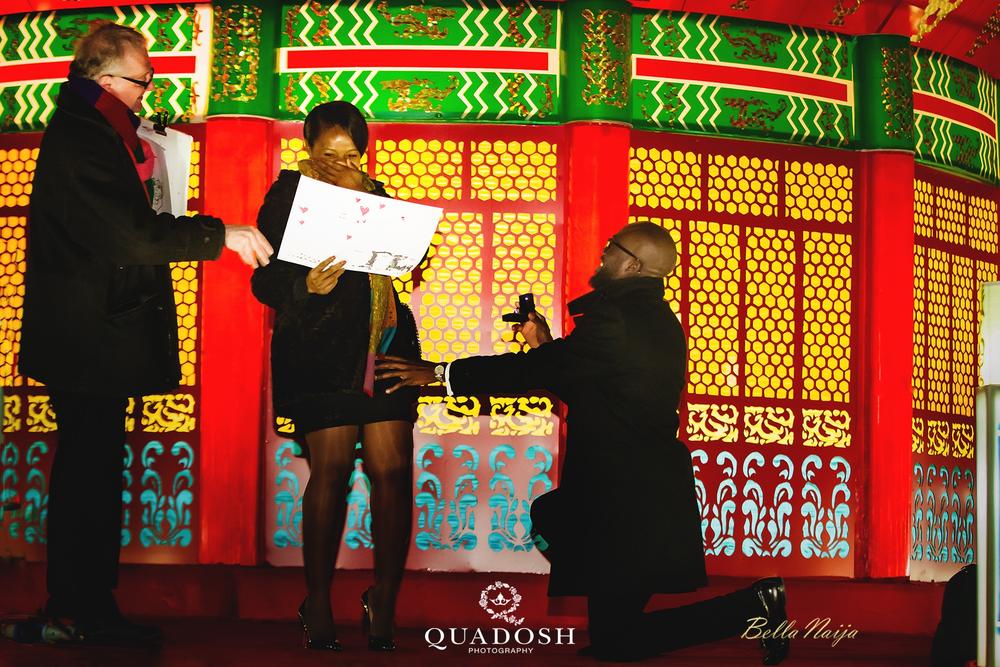 Ayo: The plan was, a taxi would pick her up from work and was given strict instructions not to tell her the destination.
Doyin: I jumped into the taxi and my first question was "where am I going?". Ayo knowing how skeptical I can be, sent me all the taxi license plates as he knew I wouldn't step foot near it without them. I was awaiting a glass of champagne to be passed to me, but unfortunately Uber don't do this…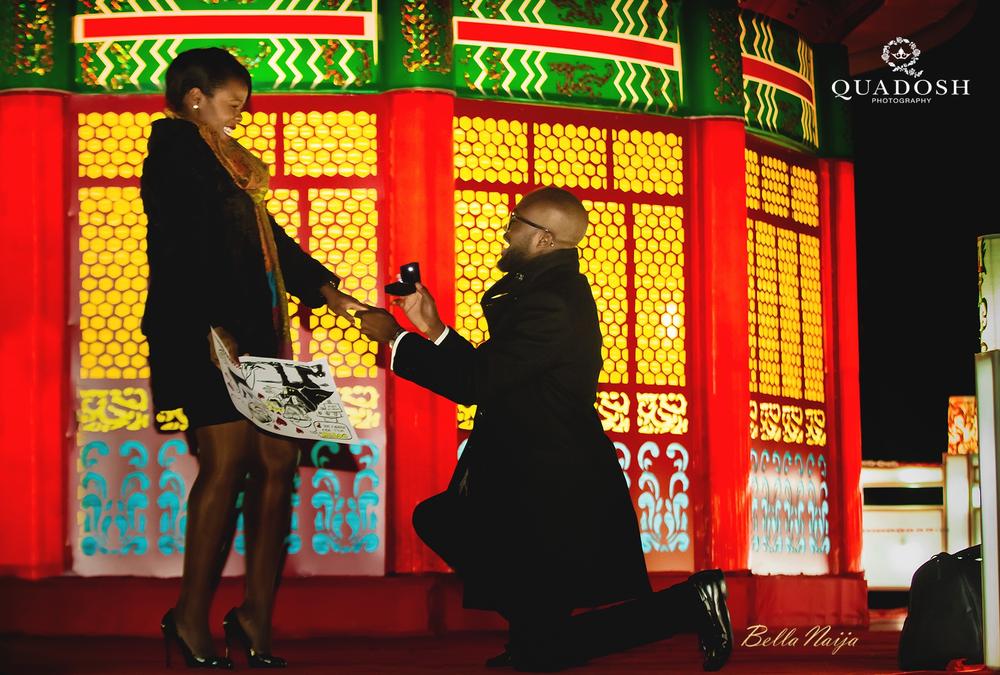 Ayo: Whilst she was at work, I went to Doyin's flat and picked out an entire outfit for her to wear. I had a little panic so I had to call Yewande, her sister, to confirm I'd made good choices.
So the taxi took her home, where she found the outfit and a note laid out on her bed. With instructions to be ready by 6 pm.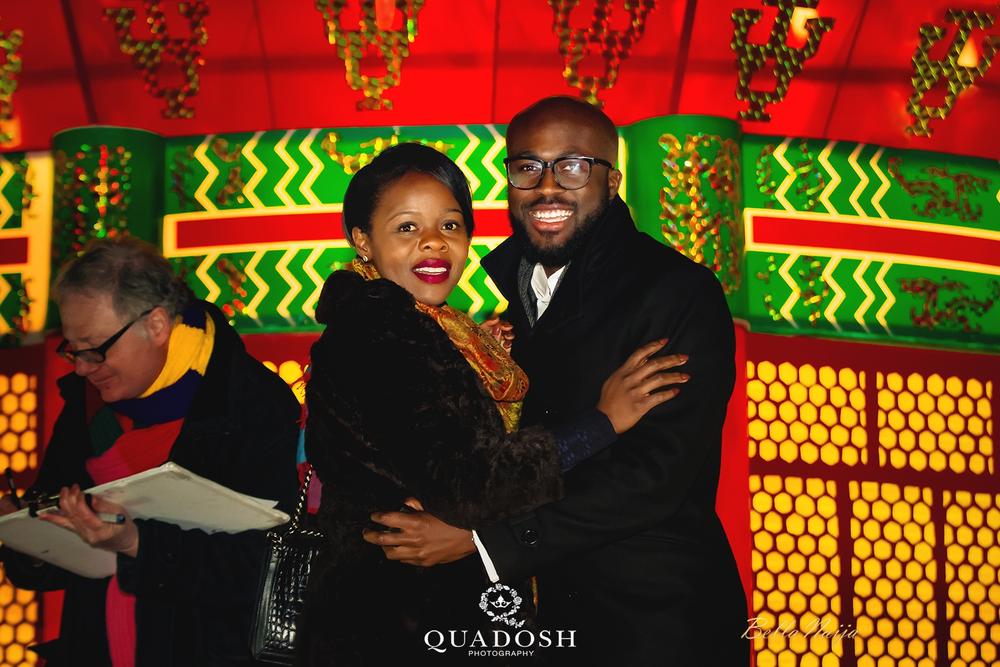 Doyin: My first thought was "please God don't make the proposal be in my flat…I need good selfies to capture the moment" and my flat wouldn't be my first choice location. Ayo knowing me too well made the stop off in my flat a decoy and had laid out one of my favourite dress, a rose and another note. He's so thoughtful and even put out my favourite scarf as he knows I'm always chilly.
Ayo: A second taxi picked her up, again with strict instructions not to disclose the destination and took her to the restaurant where we had our very first date.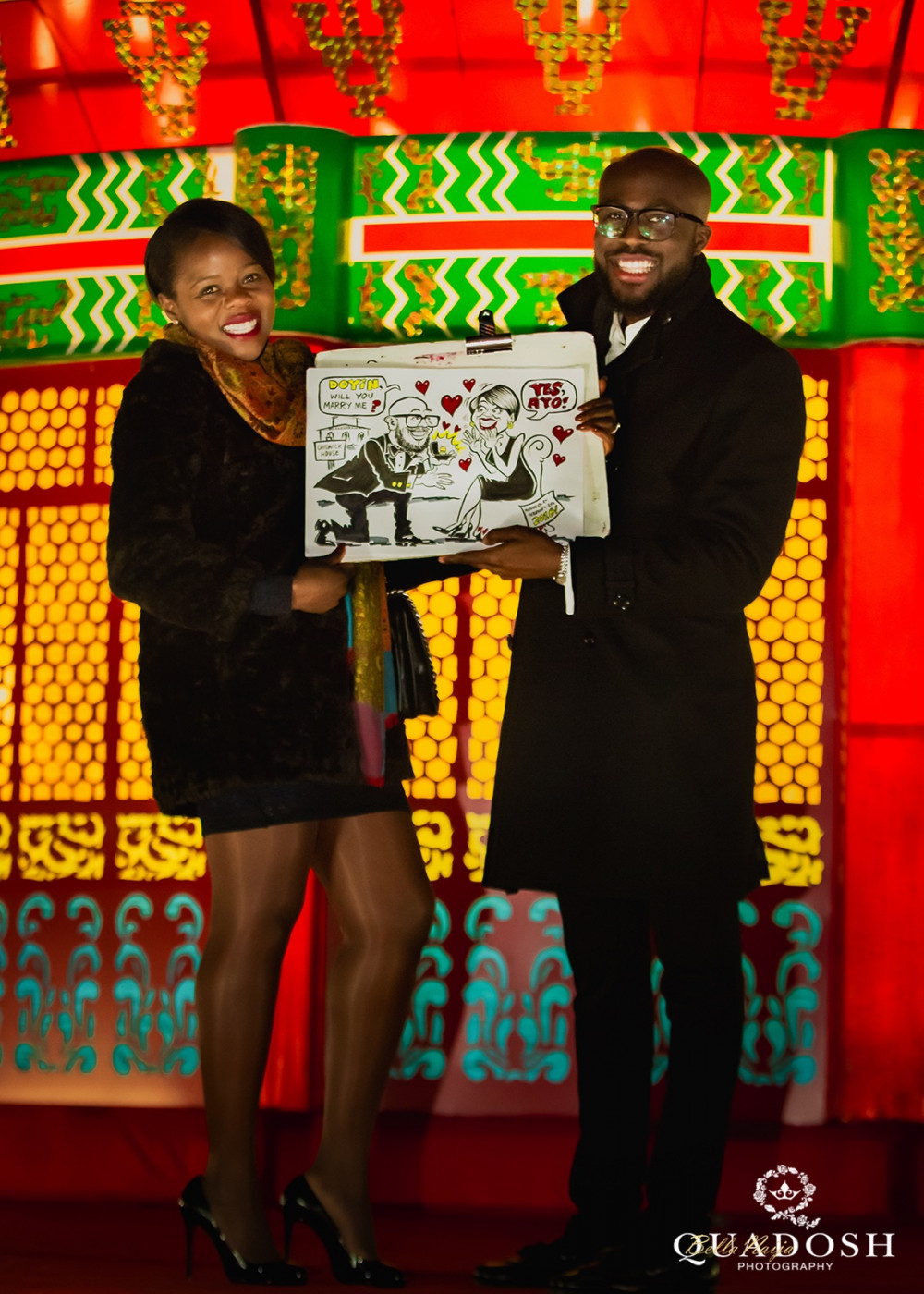 Doyin: I tried multiple times to map out the route the driver was taking to guess where we were going but kept getting it wrong so gave up and awaited our destination.
Ayo: During the meal, I was so nervous I couldn't even eat my dinner! To be honest it wasn't the fear that she'd say no, I just wanted it to be perfect.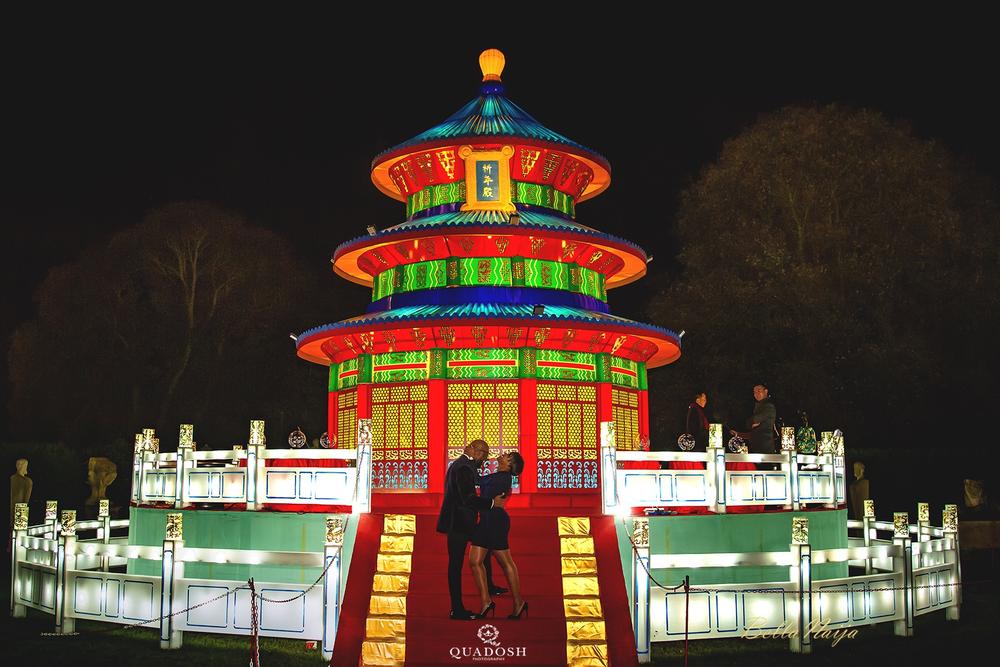 Doyin: We arrived at Hawksmoor in Knightsbridge and I was starving. Ayo walked down the stairs, looking very handsome, in a velvet blazer, a lapel pin and his beard trimmed to perfection. I had never seen him so nervous, but I loved it and kept laughing inside me. He couldn't even finish his steak which was a rarity.
Ayo: At the end of the meal, the waiter delivered the third envelope to Doyin, she opened it, laughed and said "you didn't need a note for that, I'm right in front of you so you could have just told me" #KillJoy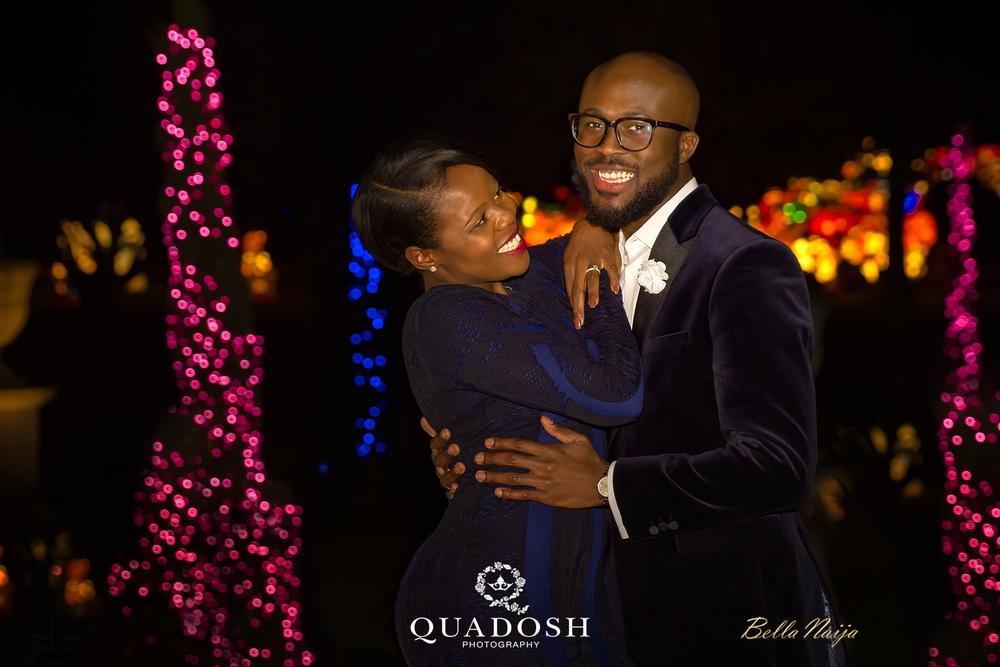 Doyin: The bill came with another note. I thought, hmmm will my ring be in the desert, but once again Ayo knows me too well. He knows I would probably eat my dessert too fast and potentially choke on the ring, so he decided to leave me in even more suspense.
Ayo: The note told her that there was one more location to visit before the night was over… and we jumped in another taxi.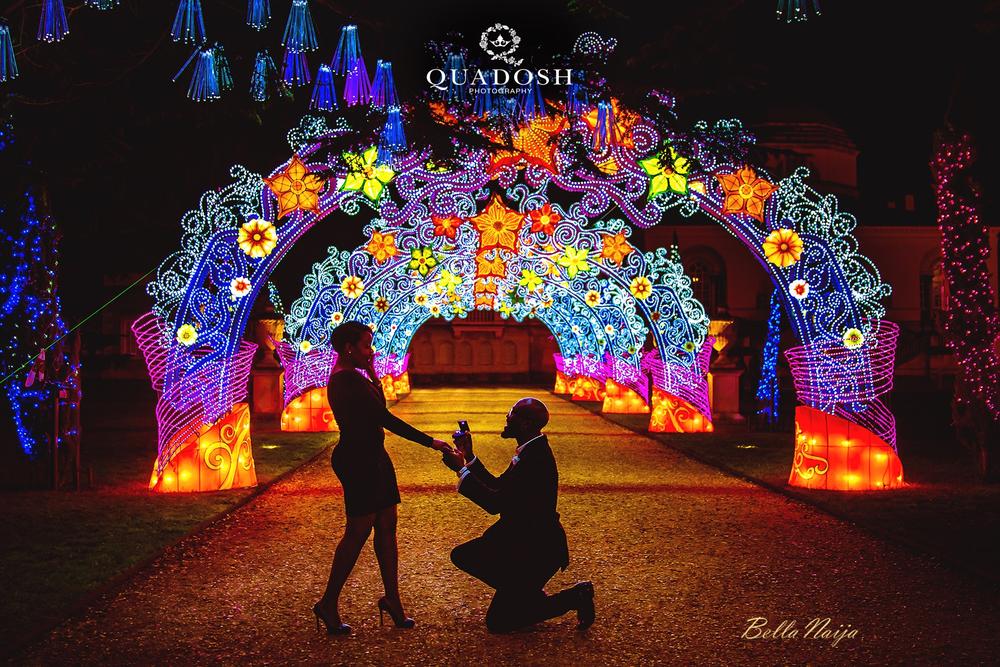 Doyin: Another taxi appeared…I thought it might be a limousine, but the shiny Uber was still comfortable.
Ayo: I'd contacted the organisers of an event called the Magical Lantern Festival in Chiswick House Gardens. I'd seen a picture of a beautifully illuminated bandstand and knew immediately that's where I wanted to get on one knee.  I asked if I could propose in that exact location and if they could give me exclusive access and they actually said yes!
In the taxi, Doyin saw signs to Heathrow airport and said, "Ayo we'd better not be leaving the country because I have an important event tomorrow!"
Most girls would be excited at the possibility of a surprise trip abroad, but clearly not Doyin. Thankfully Heathrow wasn't our destination.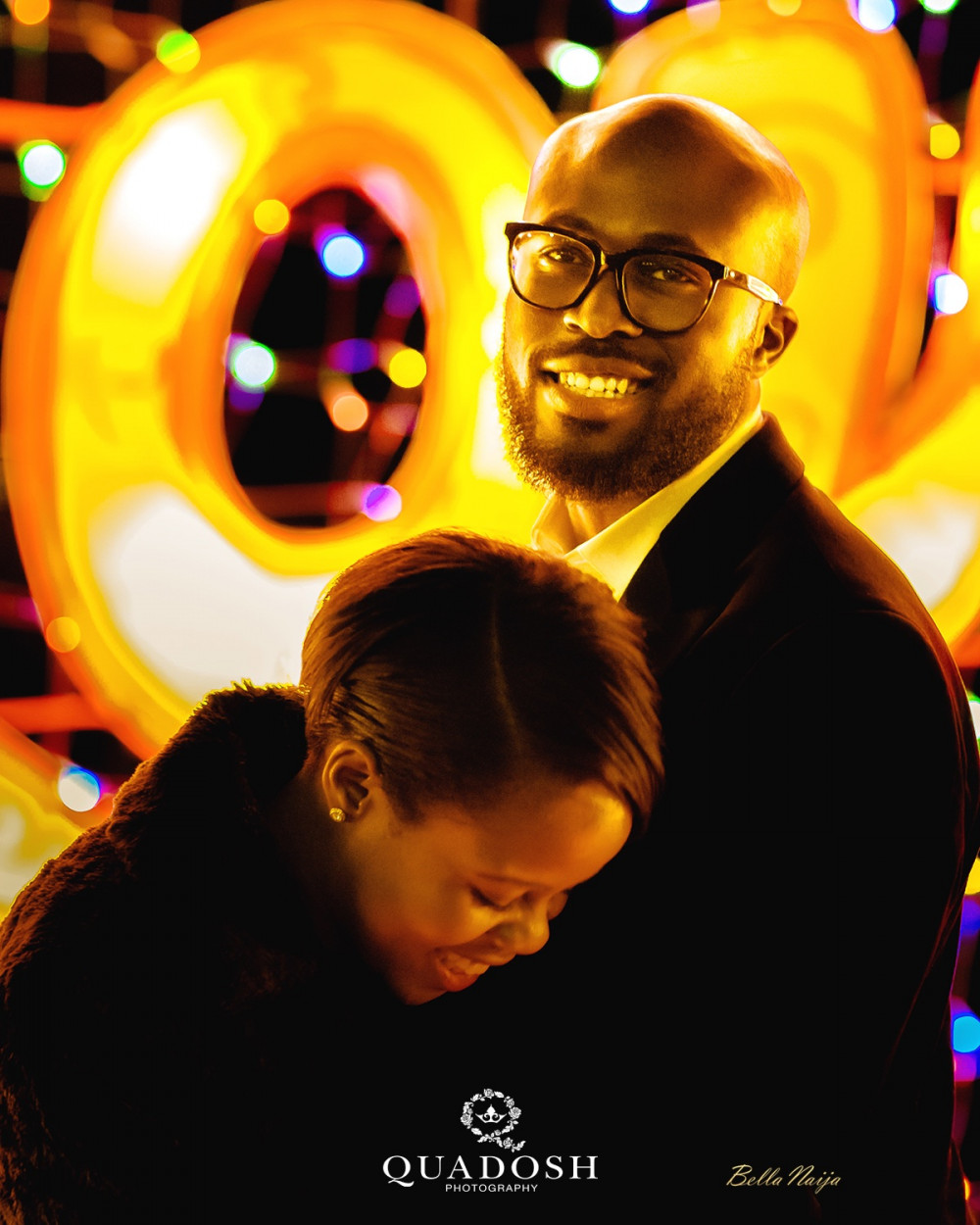 Doyin: I didn't want to seem ungrateful but I had a massive event the following day at work and was a bit concerned this taxi was driving to Heathrow. I'm a massive planner and I knew Ayo wouldn't let me travel without my special travelling packing template.
Ayo: Trying to act casual, I started frantically texting my friend Dayo (Quadosh photography) to make sure he was in place. We arrived at the gardens and we casually walked through admiring the night-time displays. I walked her to the bandstand and standing there was a man who introduced himself as a caricature artist and he offered to draw us.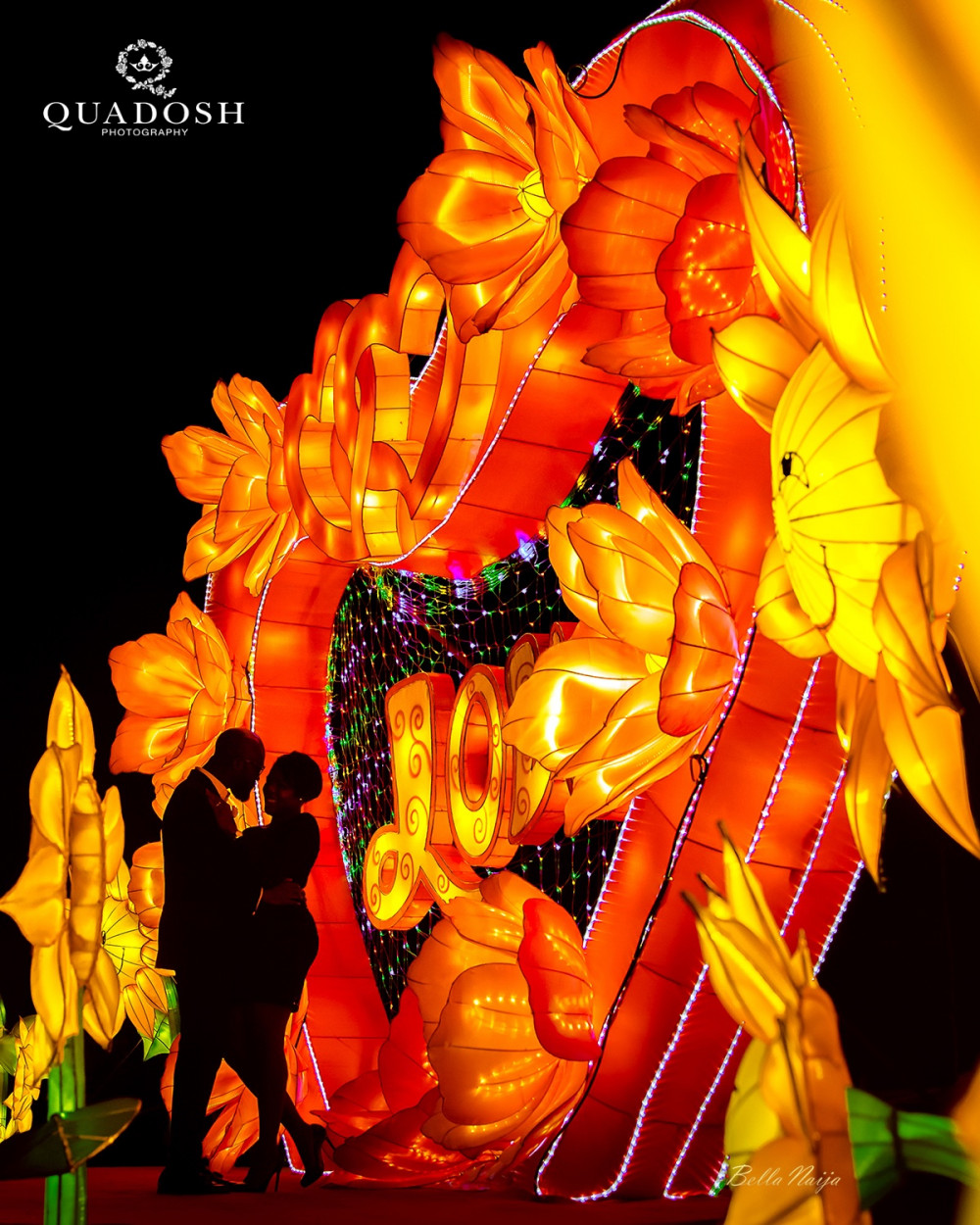 Doyin: I was thinking when on earth will Ayo actually propose. I thought maybe this was all a trick and today wouldn't be the day. I had no clue Dayo was hiding, blacked out, in the bushes taking pictures.
Ayo: I was thinking Doyin hadn't realised that he's an artist I'd paid to be there especially for the proposal.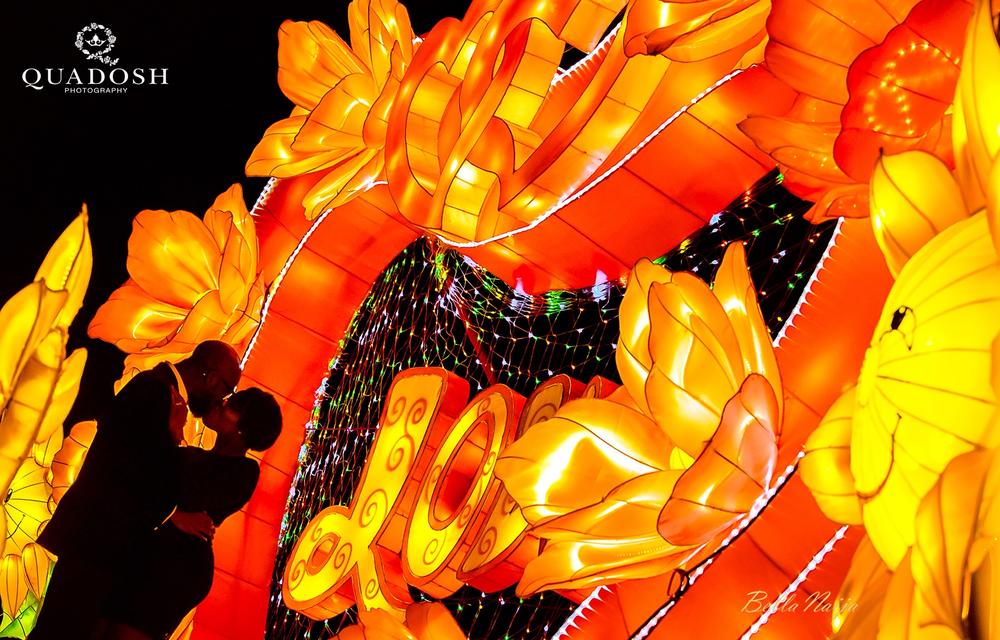 Doyin: When I saw the caricature artist, I thought yay today is the day (lol)! Ayo being the amazing listener he is, knew I always wanted my caricature drawn and added this special addition to the evening which was a lovely touch.
Ayo: The artist pretends to draw and after a bit of chat he revealed a fantastic drawing of me on one knee asking Doyin to marry me. As she turns around surprised I was knelt behind her holding out the ring.
I said some words (none of which Doyin actually remembers) she wiped the tears from her eyes and she said yes! – She won't admit it but she definitely cried!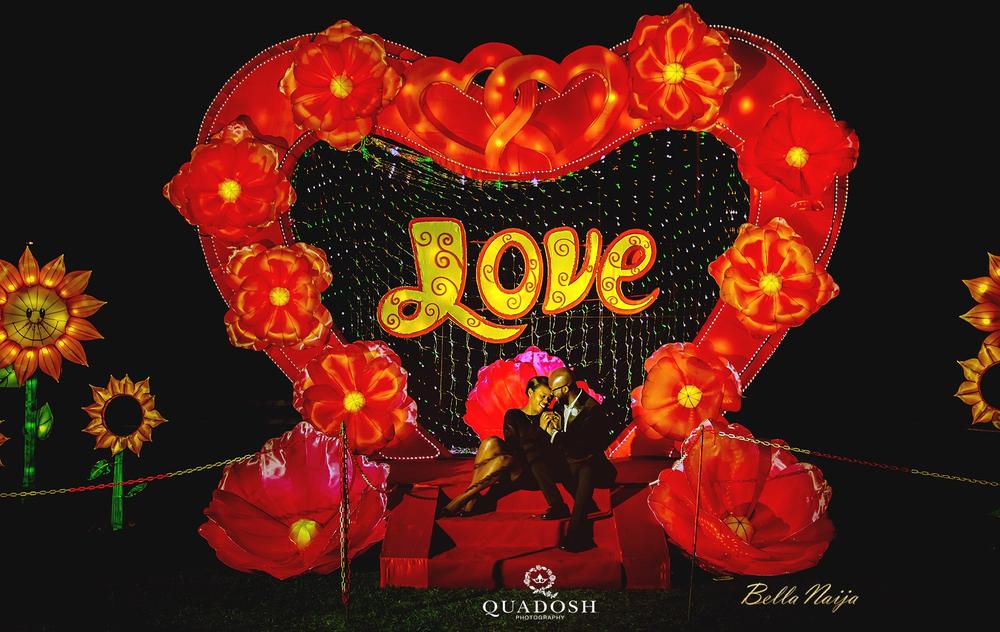 Doyin: Ayo finally gets on one knee which for some reason I find hilarious and start laughing. He says a lot of words which I honestly cannot remember (I even told him a few weeks ago to remind me what he actually said). I see the ring and see my best friend on one knee. The ring was perfect! He'd clearly paid attention to all the screenshots of my ideal ring I'd sent him.
Doyin: Dayo is one of the most FUN photographers we know! Not only is he incredibly talented, working with him is always an easy, enjoyable and entertaining process! Having him shoot our proposal was a decision we will never regret. Even though it was such an intimate proposal, Dayo put all his efforts into being as discreet as possible that Doyin (the bride) had no clue he was capturing every single moment. It's as if he was '007 the photographer edition' (haha)! From being kitted out in all black to blend in with the dark knight it was, to hiding in bushes in the freezing cold, this wasn't about just taking pictures, it was about him taking his job so seriously on the day that that attention wouldn't be drawn away from the proposal to him. Dayo had great instructions and vision when it came to directing us and making us try out different poses. No pose was a bad pose, resulting in a massive selection of proposal pictures for us! It was freezing on the night, yet Dayo's jokes and light-hearted personality had us laughing all night which made the time fly! What we were most impressed with was the fast turnaround time for our pictures. We didn't have to chase him for them, he sent them to us without us having to prompt him! Any couple planning a wedding will know this quality in a vendor is such a breath of fresh air! We always recommend Dayo to friends looking for photographers for all occasions because of his versatility. When the time is right, he will definitely be on speed dial for our maternity shoot which we know will be amazing and an entertaining experience if he has anything to do with it! We love you Dayo!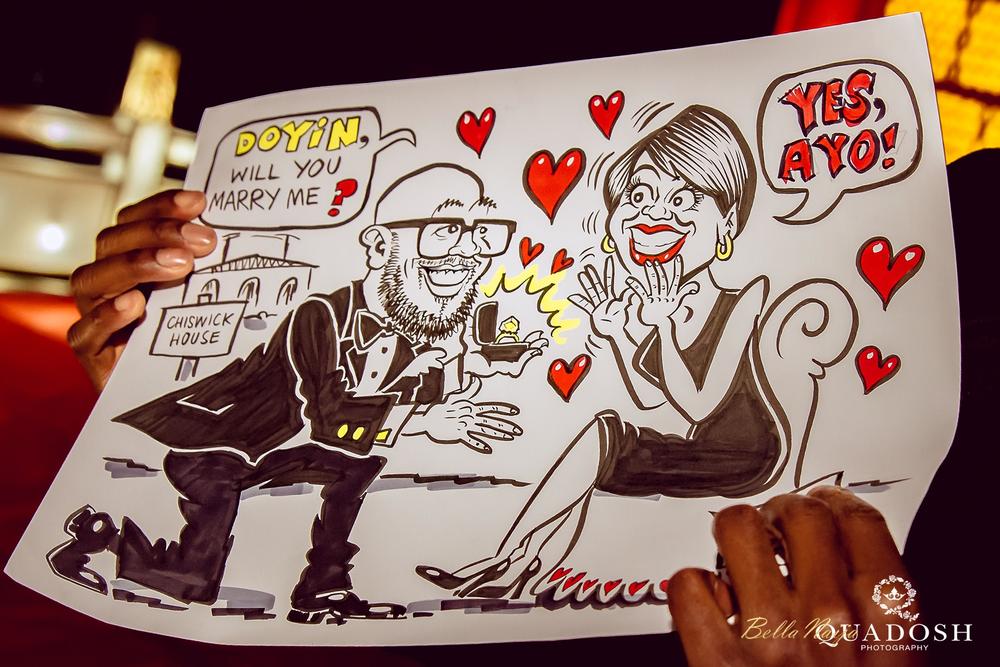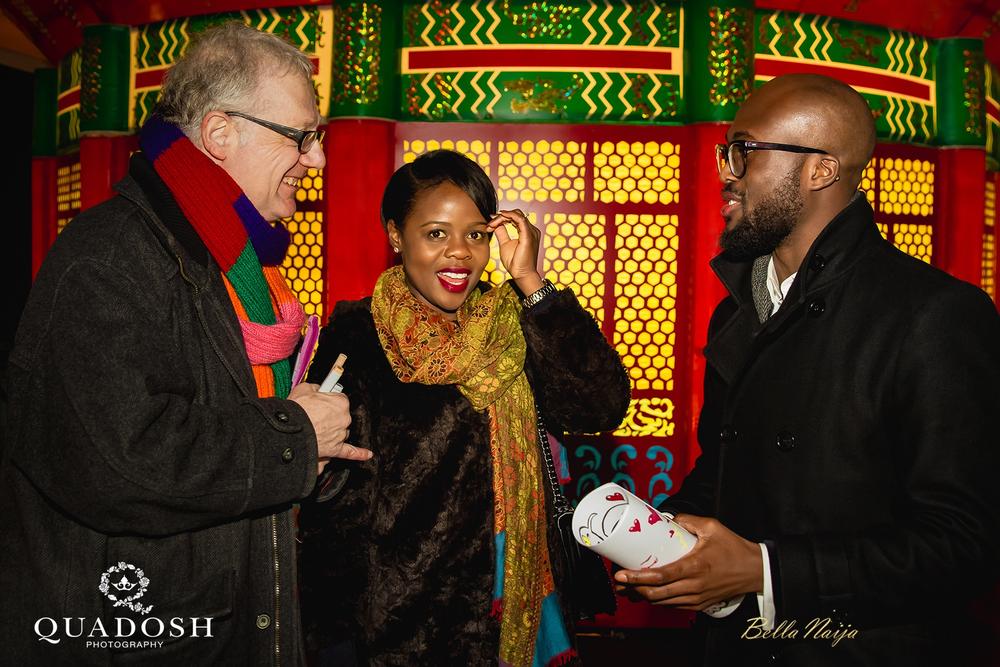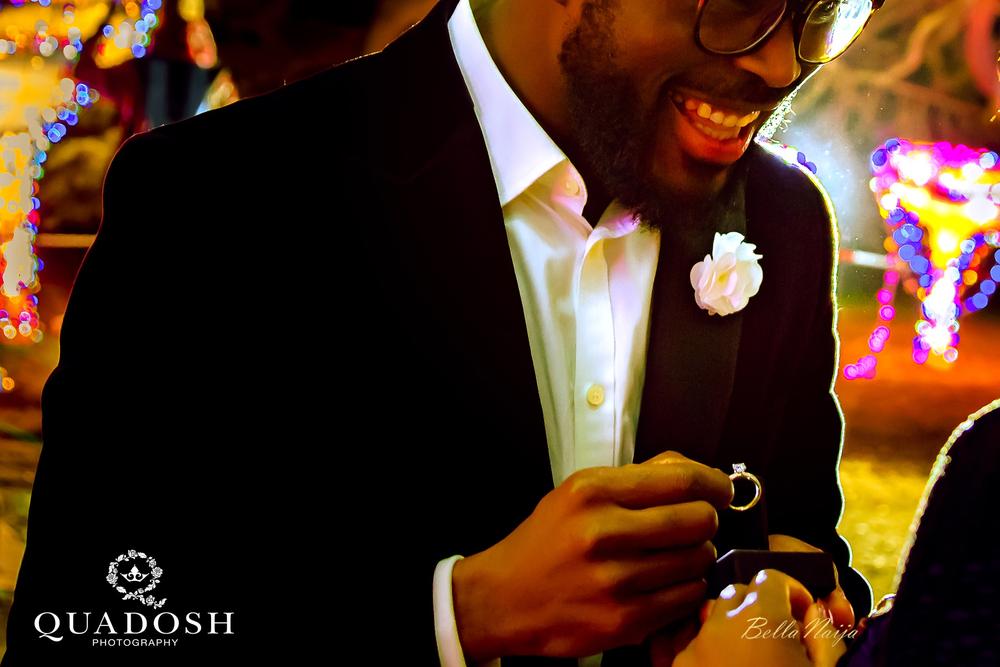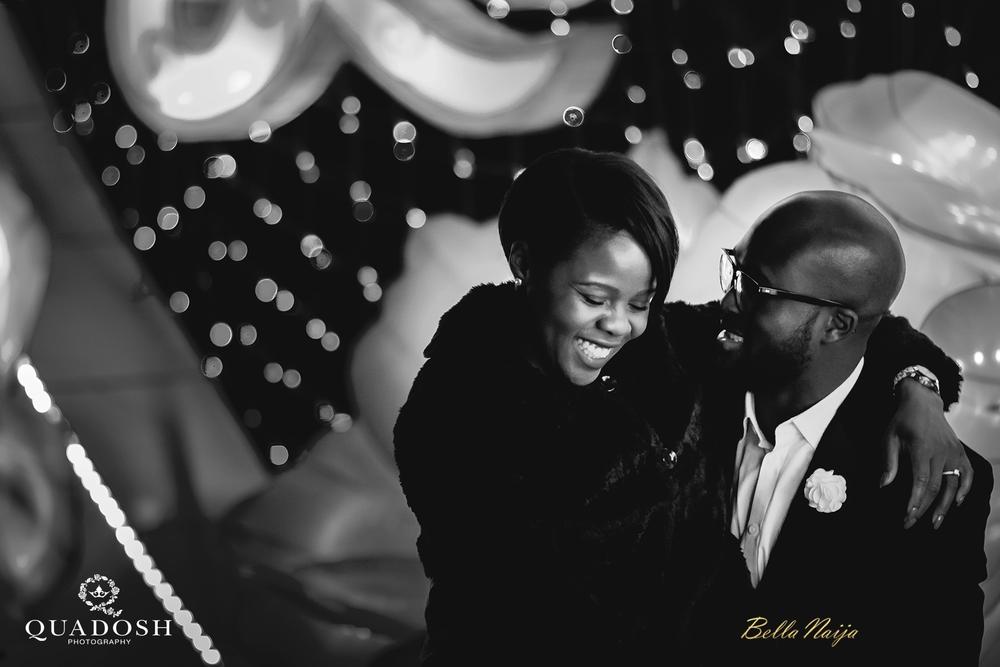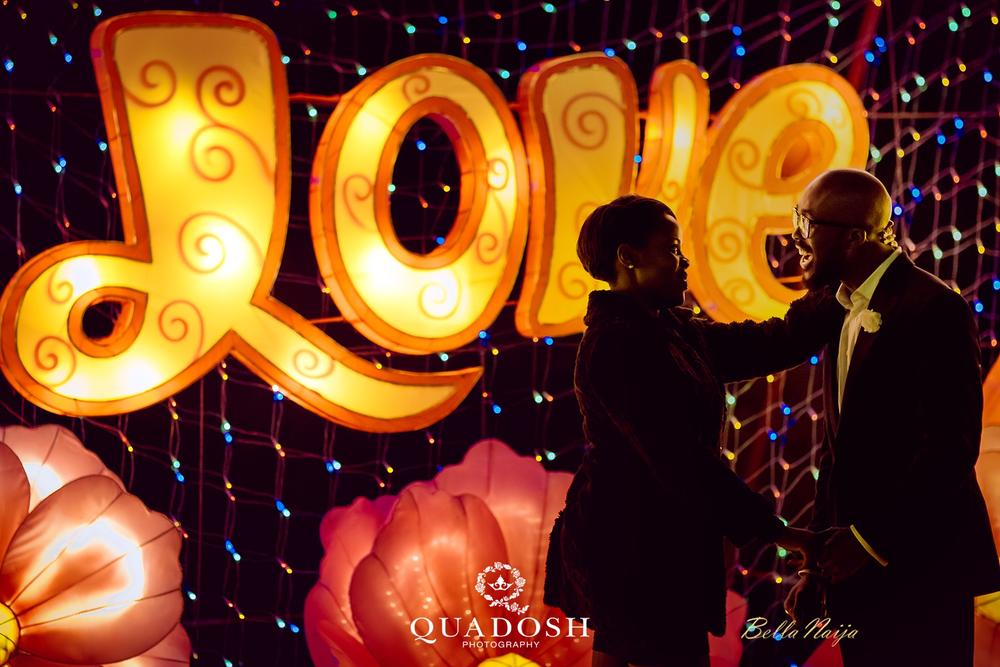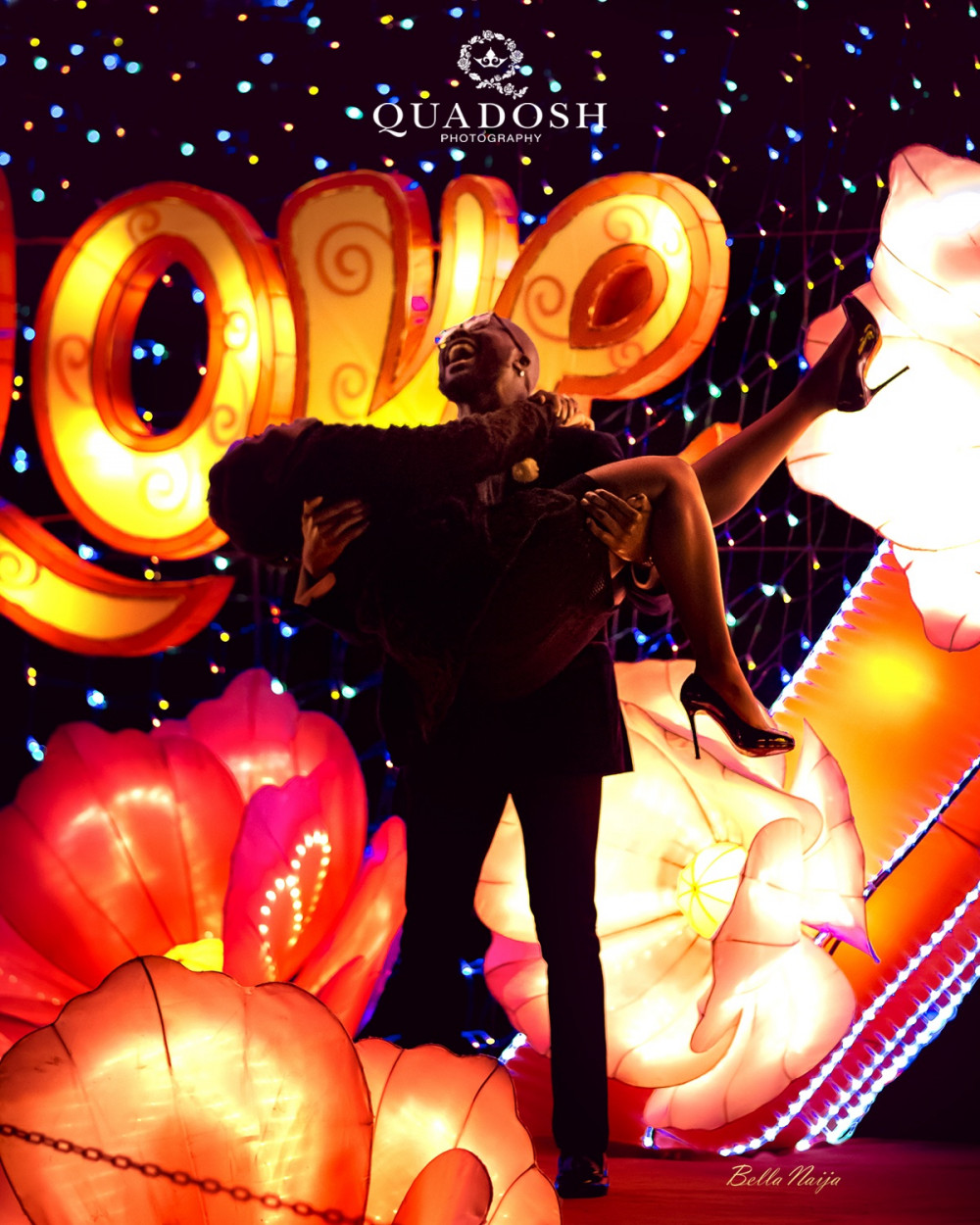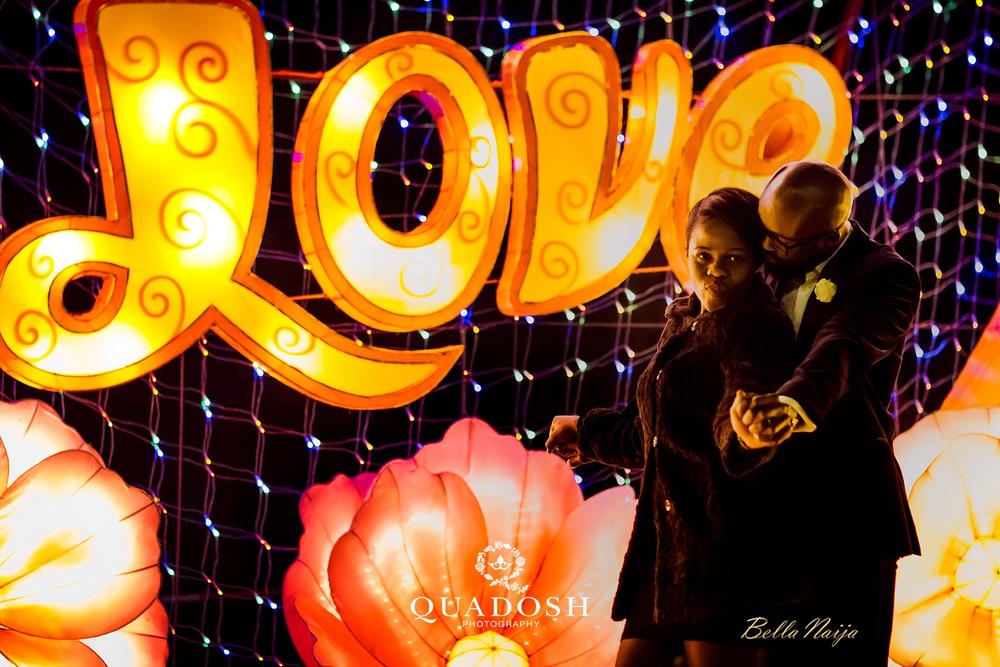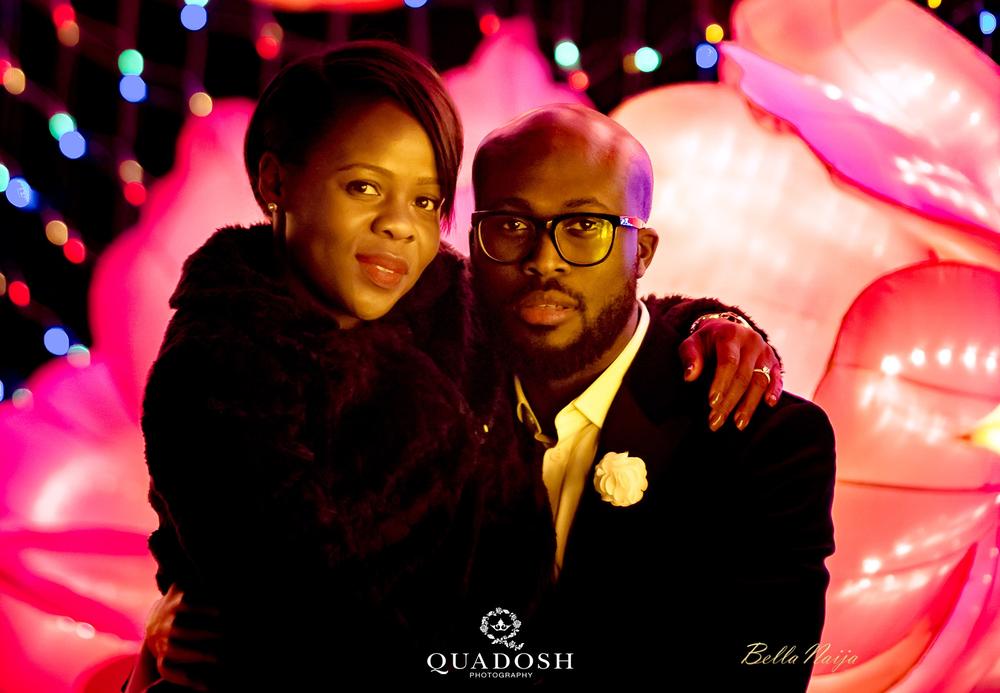 Credits
Photography: @quadoshphoto