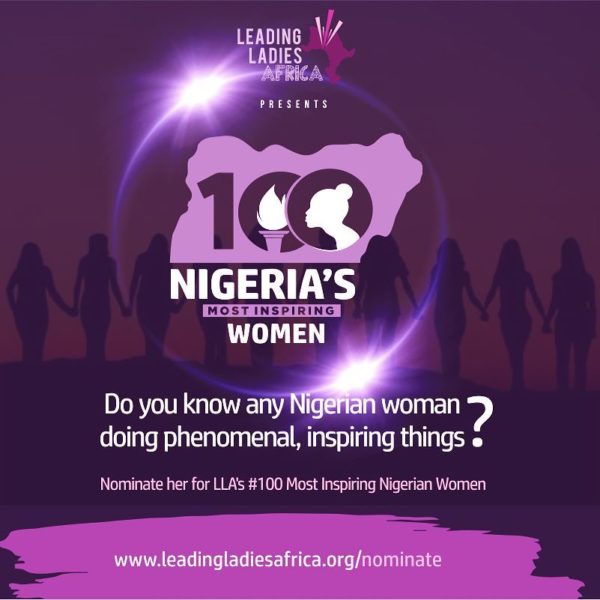 There are women all around us doing phenomenal, mind-blowing things.
Do you know any one of them? Yes?
Then you should nominate her for the Leading Ladies Africa/YNaija #100 Most Inspiring Nigerian Women.
If you believe there is one woman who is unrecognised, underrated, or unappreciated, here's your chance to bring her to the forefront of public knowledge.
Head over to leadingladiesafrica.org/nominate to nominate your favourite woman.