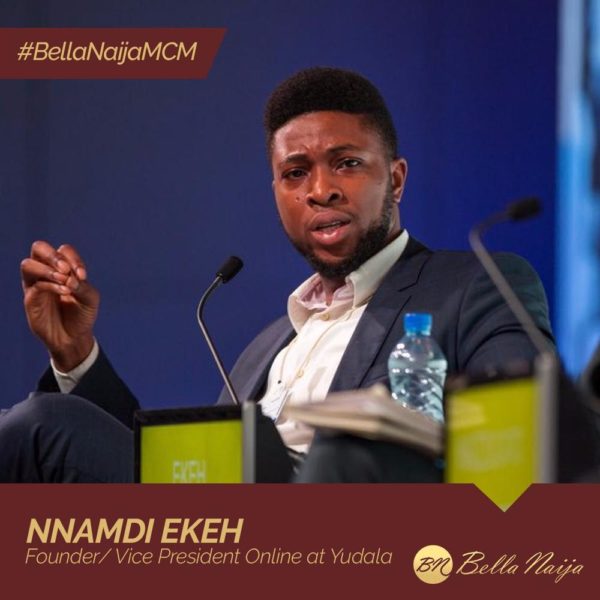 Ideas are a dime a dozen; the more challenging work is implementation as no dream can come to pass when the dreamer is still asleep.
Our BellaNaijaMCM today Nnamdi Ekeh, who turned an idea into a growing and widely accepted business – Yudala.
Yudala is an online and offline retail platform that began with electronics and gadgetry in 2015, but later added goods, consumables, winery and staples to its list of products.
This was not Nnamdi's first idea however, before his university education, him and his cousin started a small food delivery company called Beleful. The company never really kicked off owing to factors like low internet penetration in Nigeria, lack of POS, and the general skepticism for something new.
After graduating from university, Nnamdi decided to pursue his interest in retail/eCommerce and had to turn down an internship opportunity as a data analyst. He found a way to convince his family to invest in the idea and 3 years later, the business is booming with several offline stores across the country and a growing staff strength.
One would have thought a platform like Yudala would be lost in the midst of other eCommerce giants already operating in the country at the time it came on board, but Nnamdi and his team have found a way to remain relevant to date.
Nnamdi projects that by 2020, the company will become Africa's first profitable eCommerce platform.
"At Yudala, our strategy is clear and distinct from anything else on offer in the market today. Our fusion of online and offline is not only futuristic, but one that has been copied by other global eCommerce giants. On the back of this, we have seen a consistent growth trajectory that will see Yudala emerge as the first profitable Nigerian eCommerce company by 2020," he told Guardian Nigeria in January.
Nnamdi was a nominee in the 2017 edition of The Future Awards Africa (TFAA) in the Prize for Business category.
Yudala aims to have a store in every local government headquarters in Nigeria and we're rooting for its success.