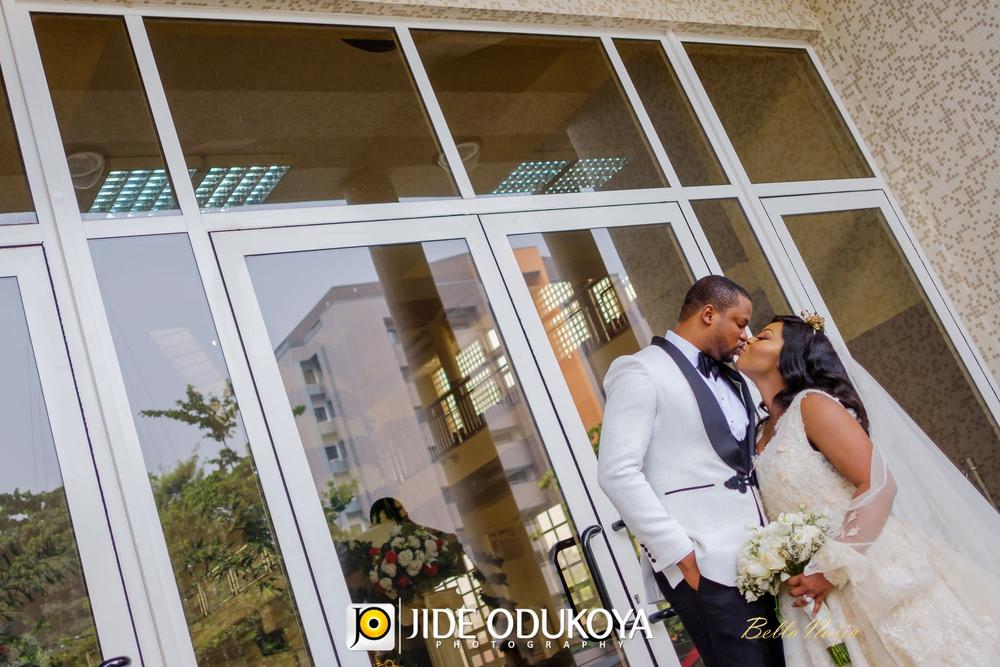 Shola and Kingsley's love story is the perfect example of being at the right place at the right time. The beautiful couple met when Shola went visiting her friends in school. They bonded instantly. From the first time Kingsley met Shola, he knew he loved her and wanted to be with her forever. He actually told her his intentions from that day which intrigued Shola. They became friends and later went into a relationship which then blossomed into their beautiful forever journey.
The proposal story told by the bride is so interesting and her pre-wedding advice to brides-to-be and grooms-to-be is apt. Their full feature which includes their white wedding and traditional wedding ceremony will take you on their love journey together.
BellaNaija Weddings wishes the couple a blissful life of love together.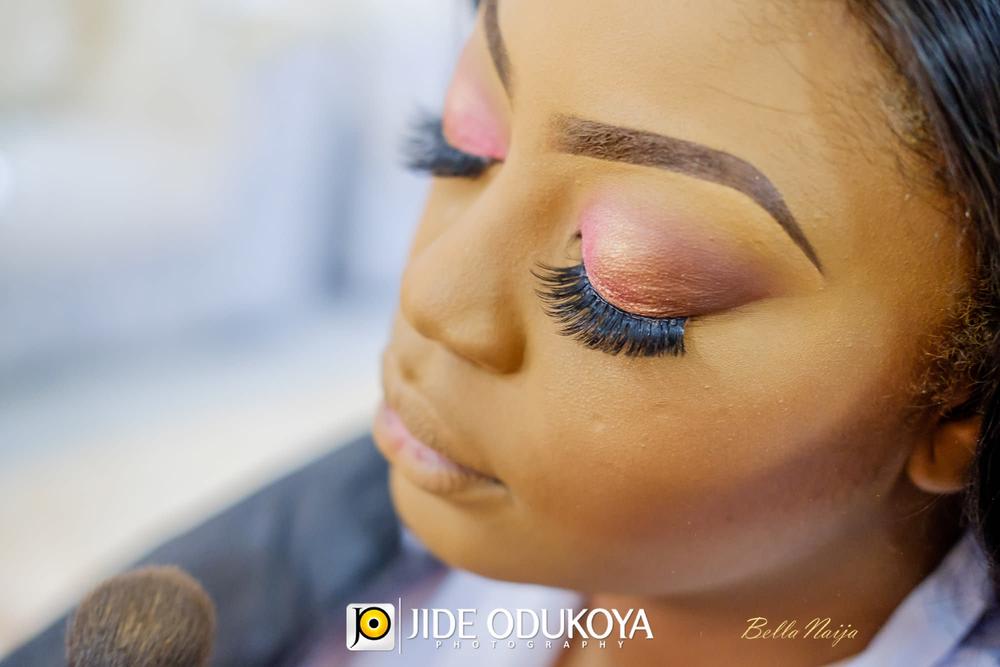 How We Met
By The Bride, Shola
I met KayC in 2006 when visiting friends at his university for a girl's weekend. We quickly got talking about our summer holidays, my trip to Singapore and his trip around Europe. He dropped me off with my friends and I politely thanked him. Later in the evening, our whole group was having dinner and one of my friends pulled me aside to tell me she noticed KayC checking me out. I laughed and continued with my dinner.
After dinner, we were playing games and just chilling, when KayC decided to sit beside me. He asked if I was okay and having fun. I replied I was having a good time. After a few minutes, he asked if I wanted to go for a walk, I agreed. During our walk, we talked for a few hours and towards the end of the night, he said, "I know it's too early but I love you and I am going to be with you forever". I thought he was joking at first. I was shocked and burst out laughing. I told him, "I am sorry, I just met you and how can you be sure you love me!" He said he will prove his love. I went back at the end of the weekend and we kept in touch. I remember waking up every morning to messages from him and speaking to him almost daily. He was persistent and after a few months, I decided to give him a chance. We have been together ever since and survived many moves and time zones and kept our relationship going through the years with lots of Skype calls and travelling.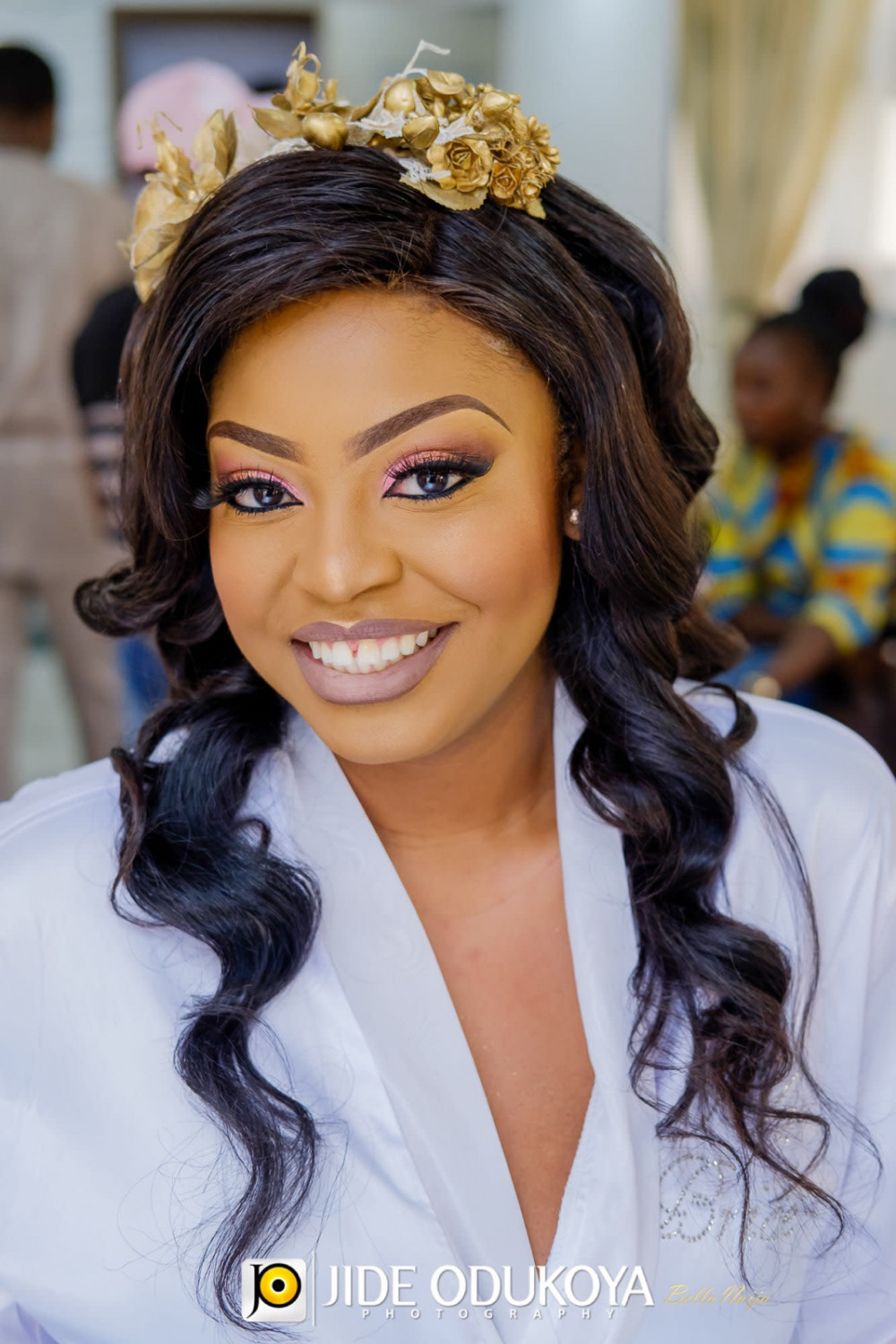 Kingsley's Version
I met Shola when she came to visit our mutual friends at the University of Nottingham. After being introduced, we had a lot of interesting conversations and it was obvious that although we had different characters and personality traits, we shared much more in common. Friendship, our faith in God and the need to strive for success were important factors for us. I felt our hearts were in agreement and she epitomised the woman of my dreams. Our story is not complete without giving all thanks and glory to God for keeping and seeing us through this journey. Our special thanks also go to our family and friends that have played an integral role in our lives.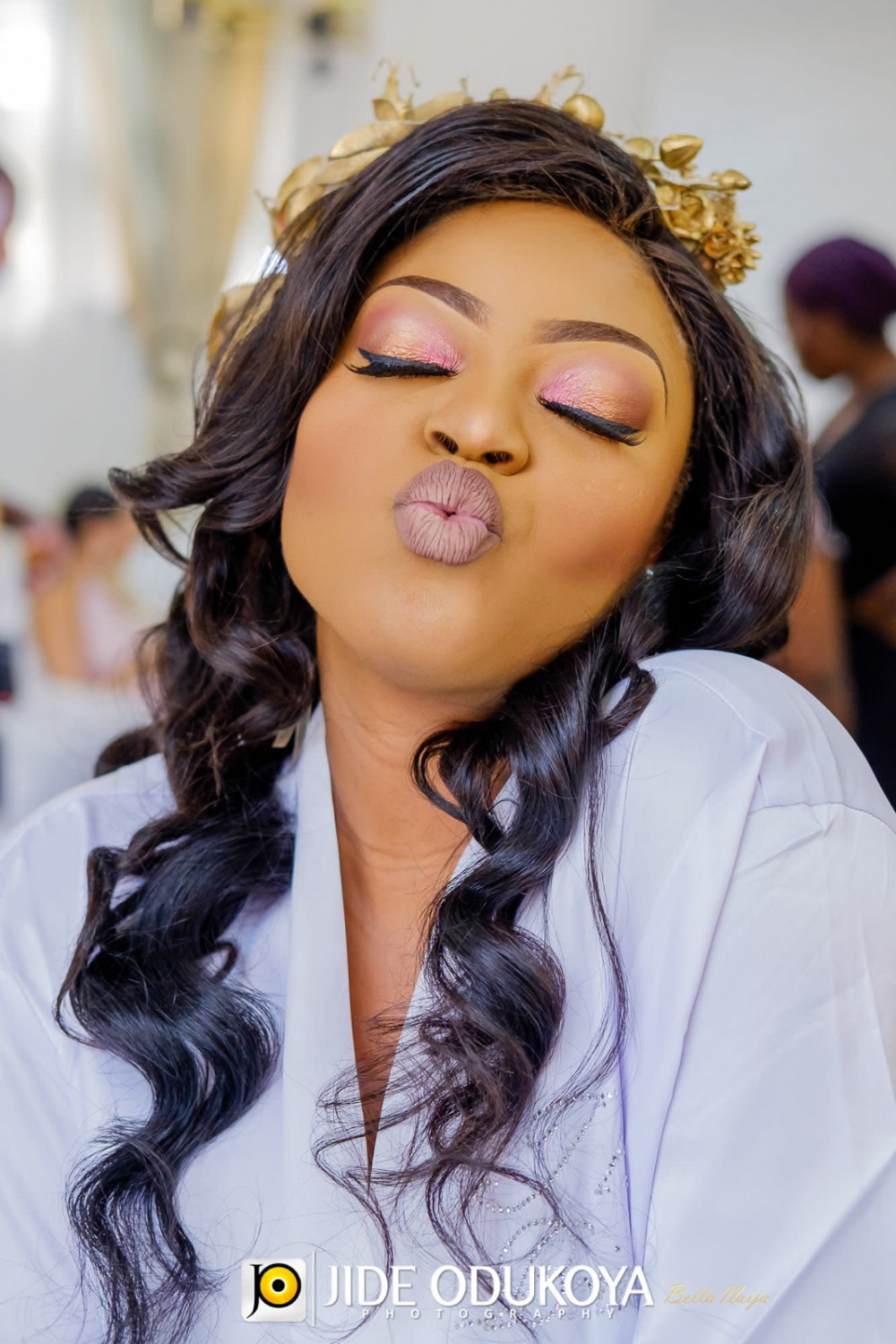 Our Proposal
KayC had travelled to Toronto to ask for my dad's blessing in September 2015. So I was excitedly expecting the engagement soon after the trip. I thought he was going to propose on our anniversary in October but that didn't happen. The next event was his PhD graduation and I thought he was going to propose right after and he still didn't so I just gave up. One of the things we have in common is our love of travelling and adventure. We always plan and agree on our trips. One of the places on our list was Rome. I was surprised when KayC called me late one afternoon in June to tell me he had booked a trip for us to Rome for the next day and he was coming to pick me up first thing in the morning.
I knew this was probably the proposal so I asked him if we could move the trip by a day so you know I could organise. He said it was not possible and I just had to get ready. I had to quickly call my sister Temi to help me. She was unusually nice and helpful. She was our drama queen and was overly nice. I later got to know KayC had informed her of his intention. KayC was at my door at 5 am as our flight was by 7 am. We went to Rome and had a fantastic time. On our last night, I knew that was the night so I wore the outfit my sister had picked for me. I was expecting the proposal at dinner or after dinner. He made me get ready for dinner two hours before as I am always late.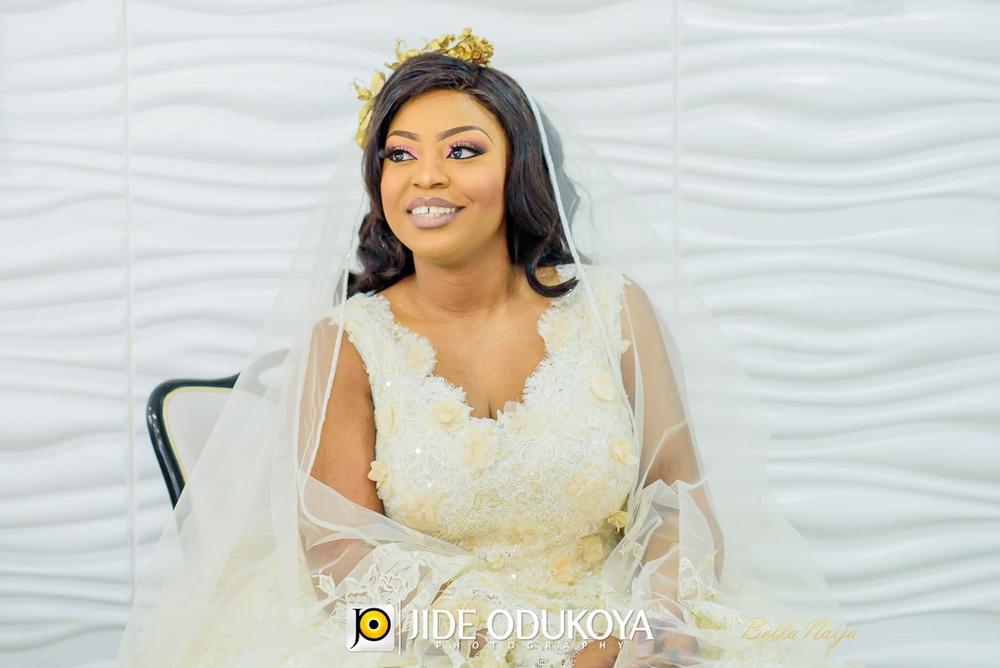 We had dinner, there was no proposal, no ring in my dessert or drink. In my mind, I was like what's the meaning of this after all this stress. We were making after dinner plans and one of the things we did the night before was to go out on a tour of the city. We were planning to do the rest that night and I told him that I could not do the tour wearing heels as I wanted to change into flats since dinner was over and no proposal.
I was on my way to change my shoes and he decided to follow me saying he wanted to change as well before we embarked on the tour. We both got up to our room quietly not saying a word to each other and upon entering our room, it was filled with roses and an Italian man singing. KayC got on one knee and was saying some things I can't remember. I was so shocked that I couldn't speak and if you know me, you will know I talk a lot. The people in the room were like it's a yes right, I was like it's a yes. I couldn't do all the jumping and running drama I had planned in my head as I was completely caught off guard. It was beautiful and thinking about it still makes me shiver.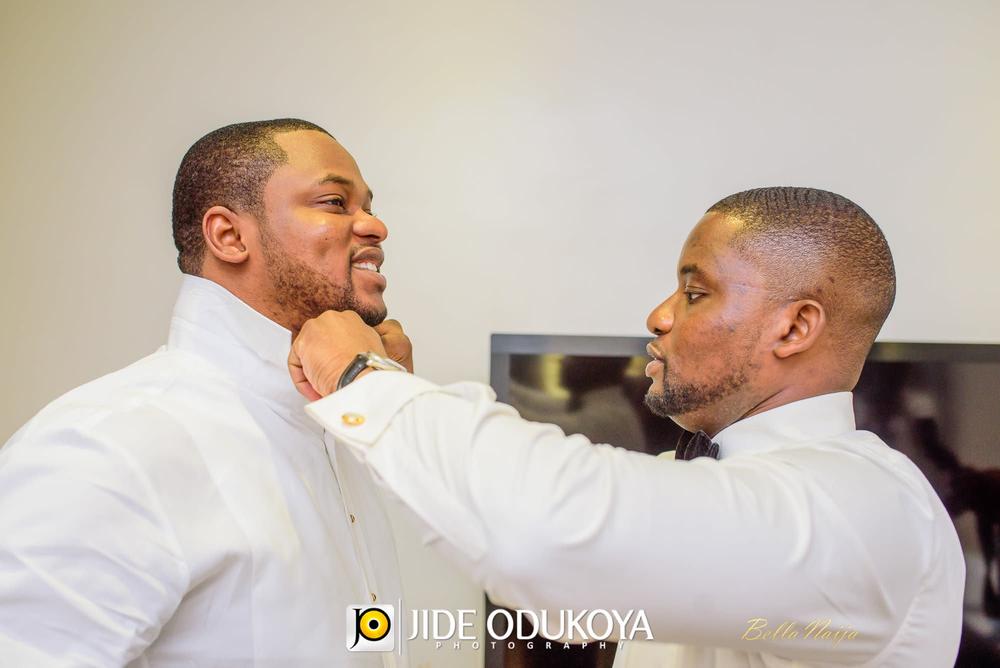 Some Pre-Wedding Planning Tips That Helped Me
Start early! Get your shoes, accessories dresses etc. as early as you can. You are the guest of honour so why not. My mum started shopping for fabrics before we even picked colours. For my introduction, I had a choice of fabrics to choose from and I didn't have to start shopping. It saves you a lot of stress and last minute rush. As towards the end, a lot of things require money and some are even unplanned so it's always better to start early!
Don't lose touch with your partner during the planning process. Make sure you carve out time to spend together and actually date not just wedding talk every time. This was important for us as coming from two different cultures, he is from Rivers and I am Yoruba. we had to make sure we were solid as a unit as sometimes your families and in-laws can add to your stress level. Also keeping your partner in the loop will save you a lot of arguments and always be ready for a compromise.
Plan a trip with your partner before the wedding if you can. We did and it was the best thing.
Pray, pray, pray! Prayer makes the impossible happen and also sets the foundation for a good home.
Finally get a good planner! Do your research while shopping for a planner. I spoke with different planners and I connected with  Deola of 2706Events almost immediately. She is like my sister now. I was not in the country and she looked at halls for us by herself before we even signed her on. A good planner will save you a lot of stress.
First of All, Introduction
White Wedding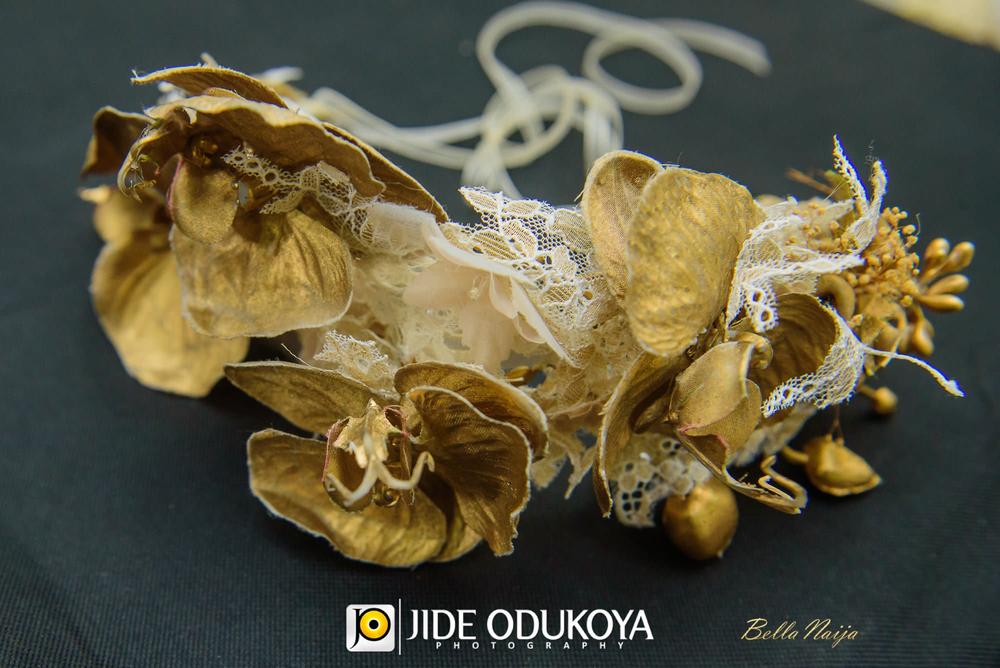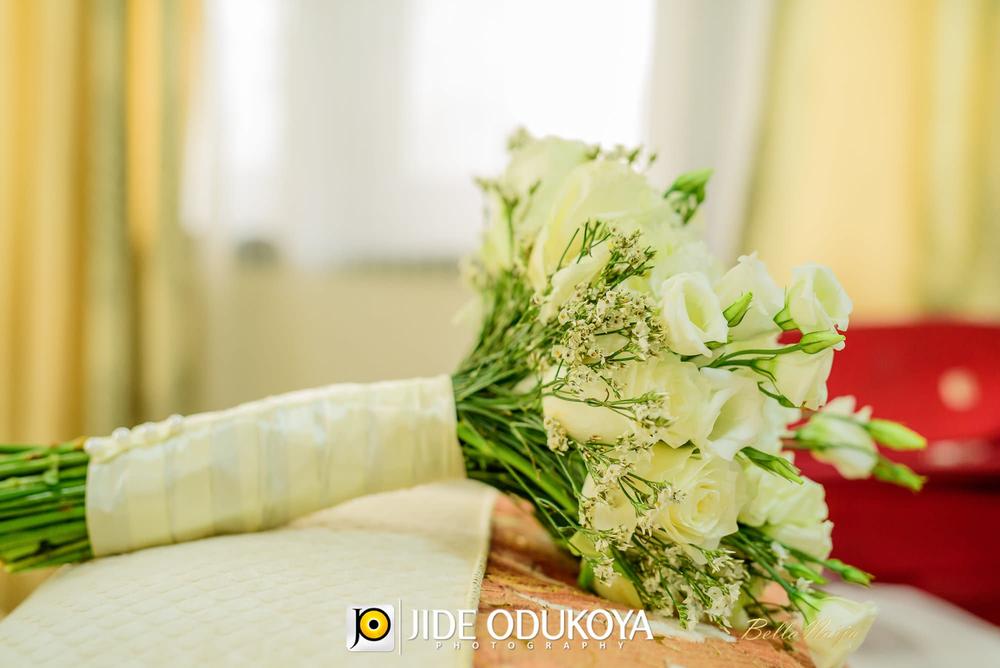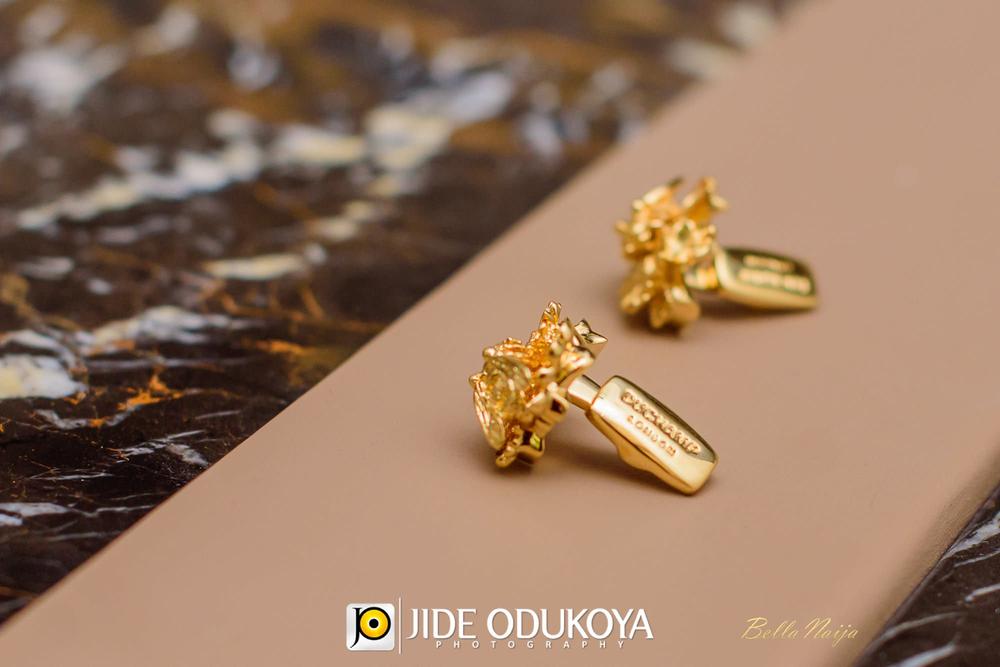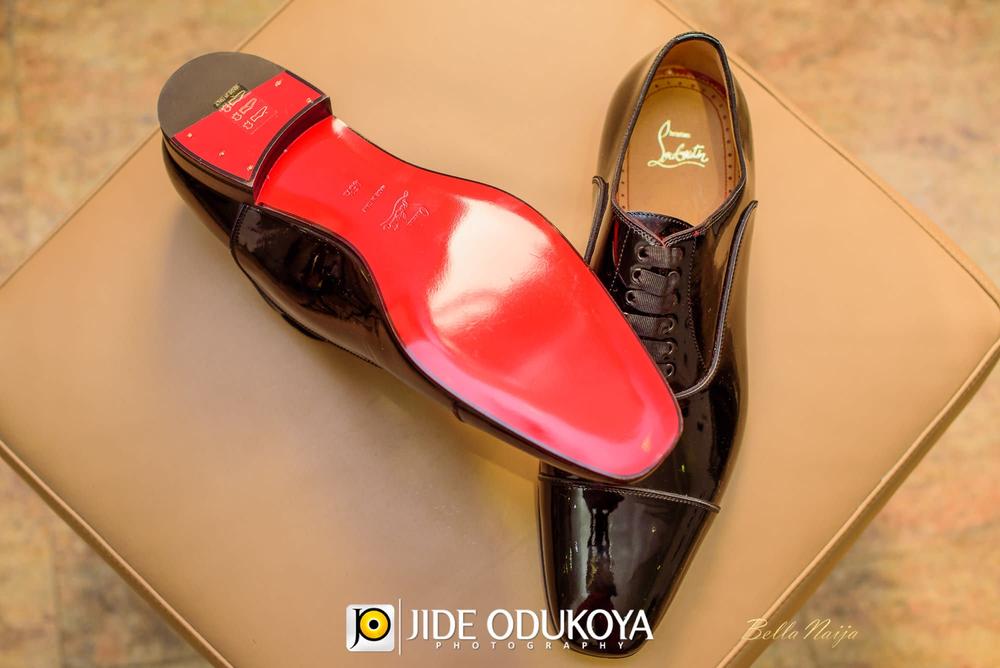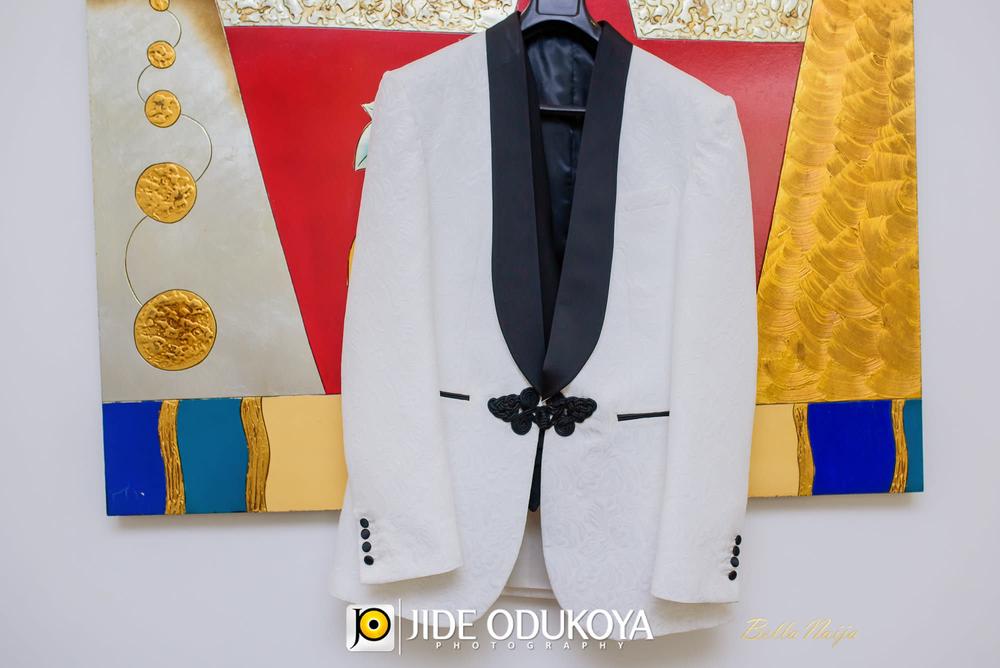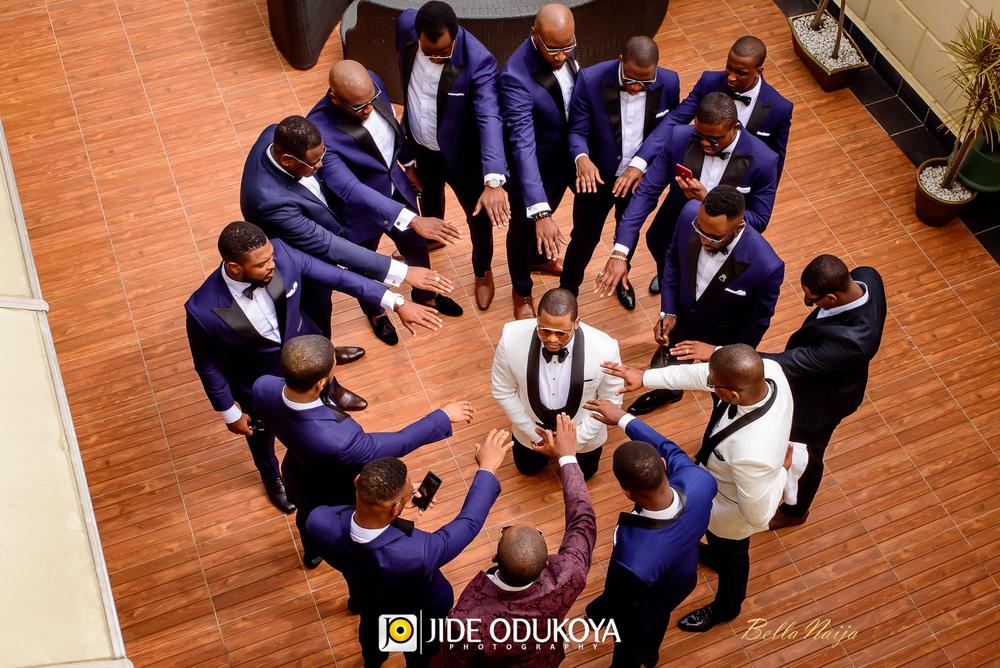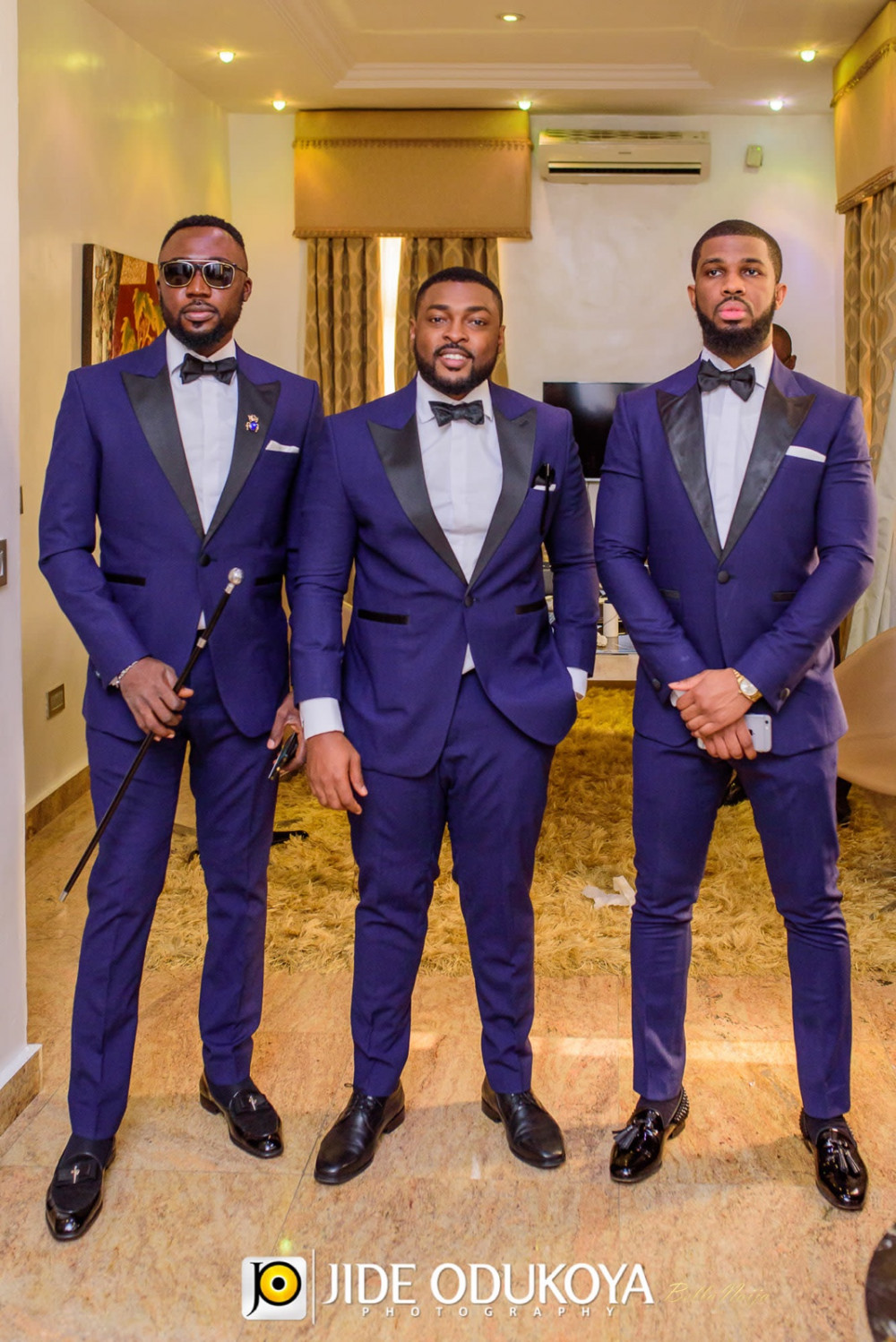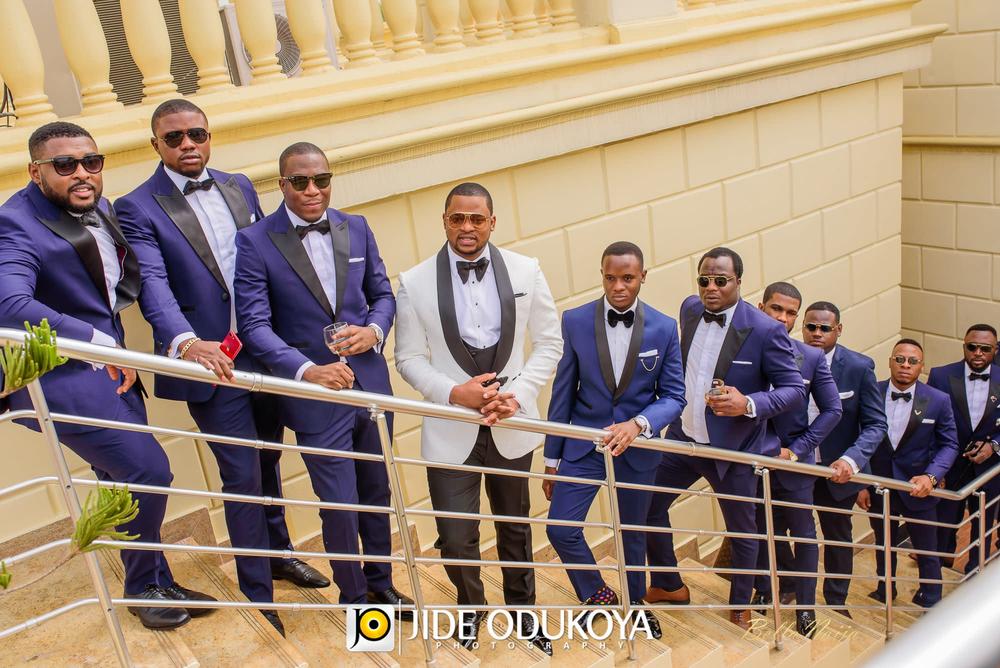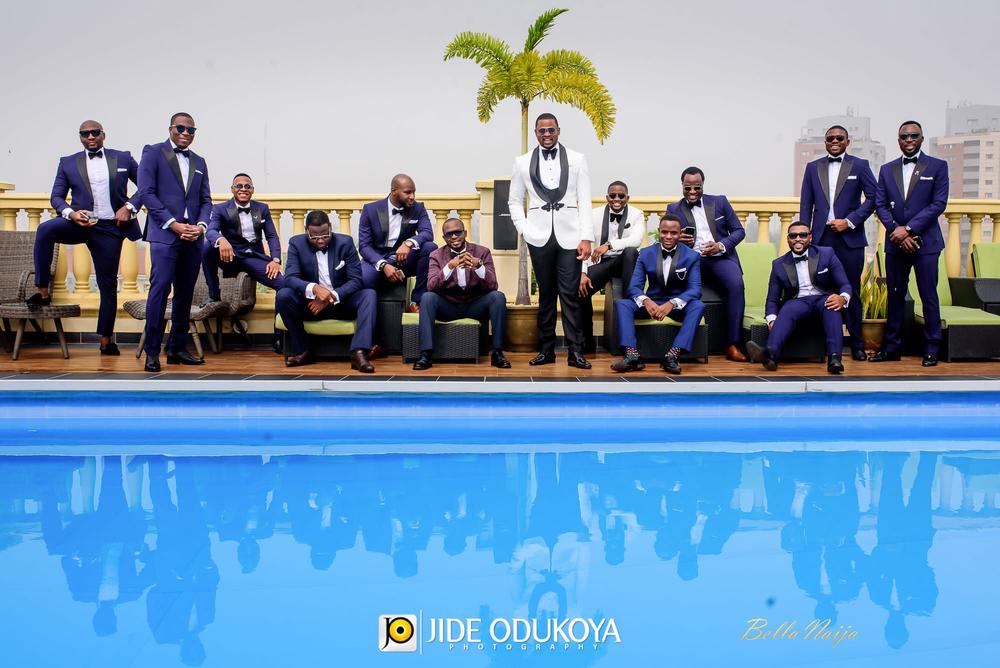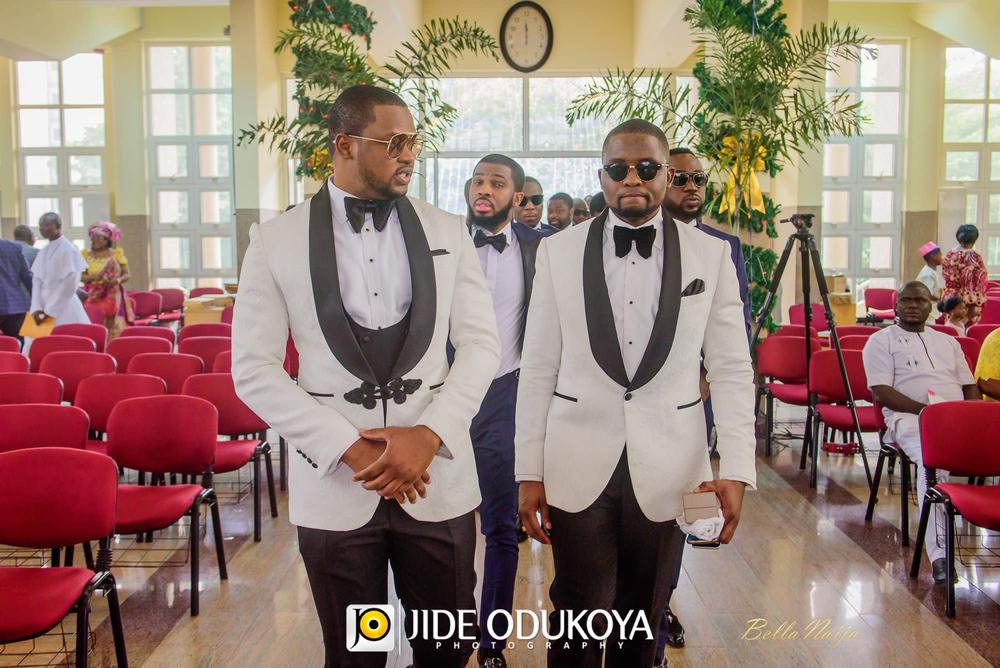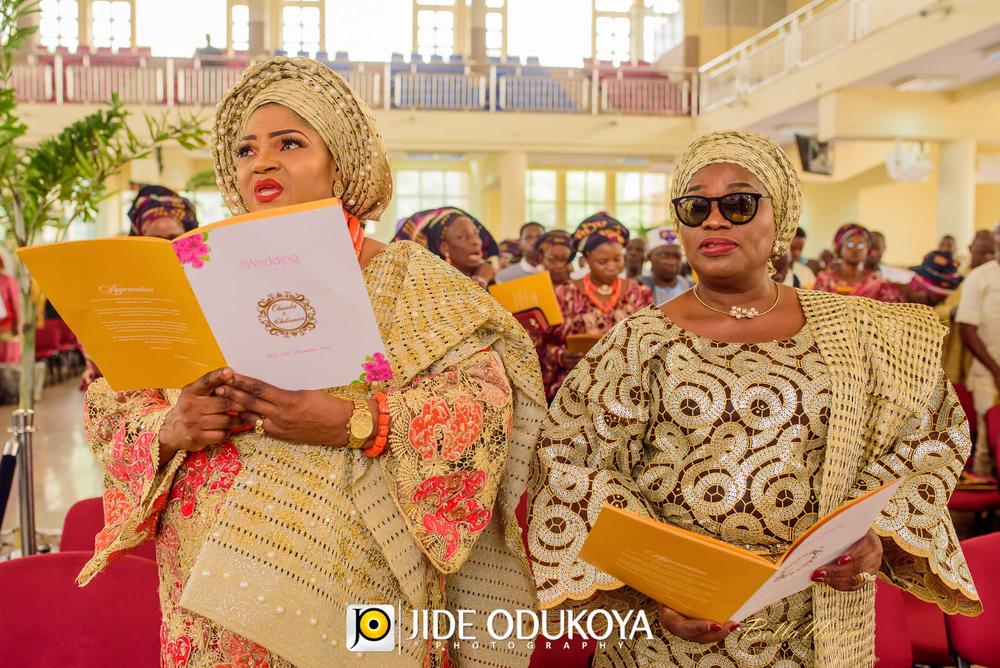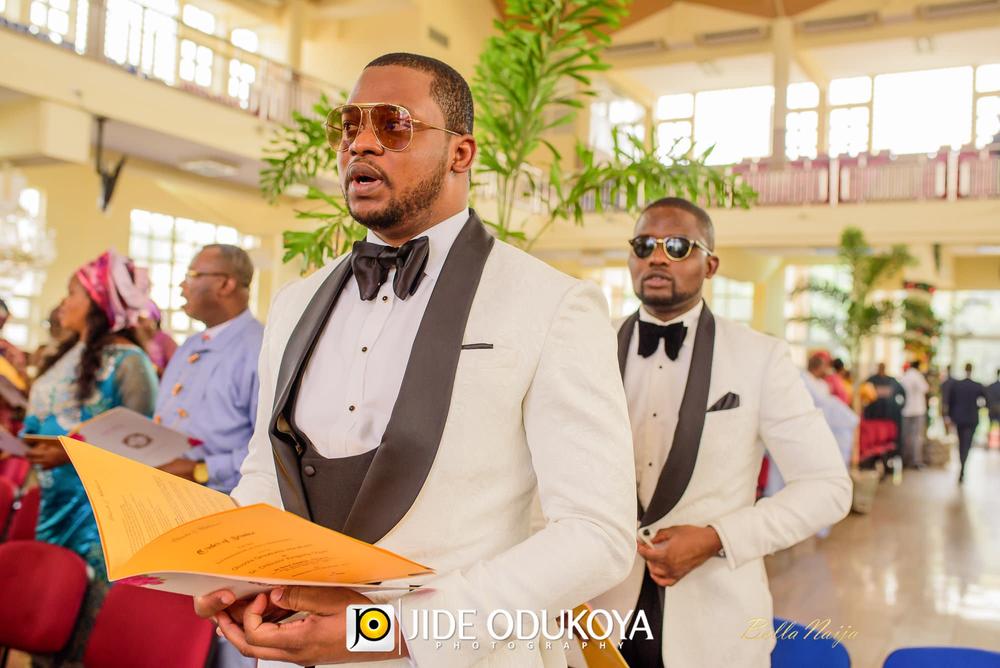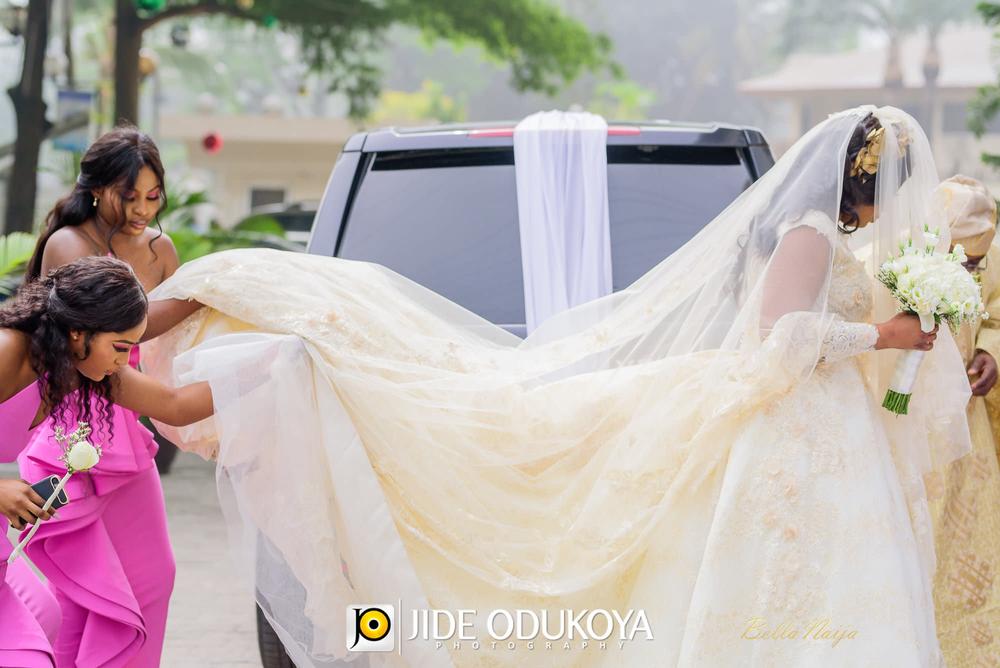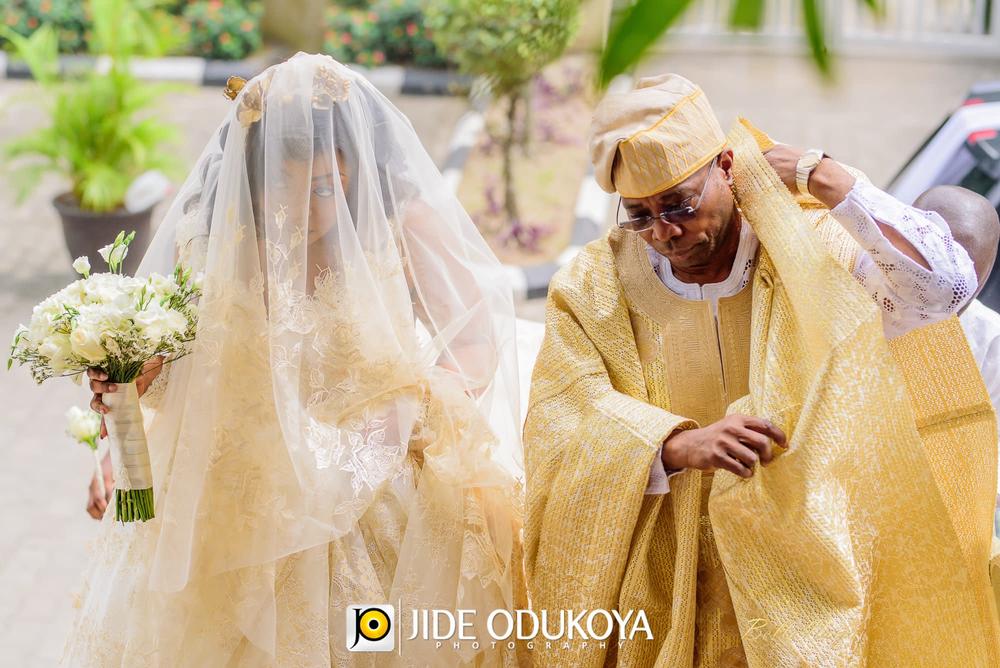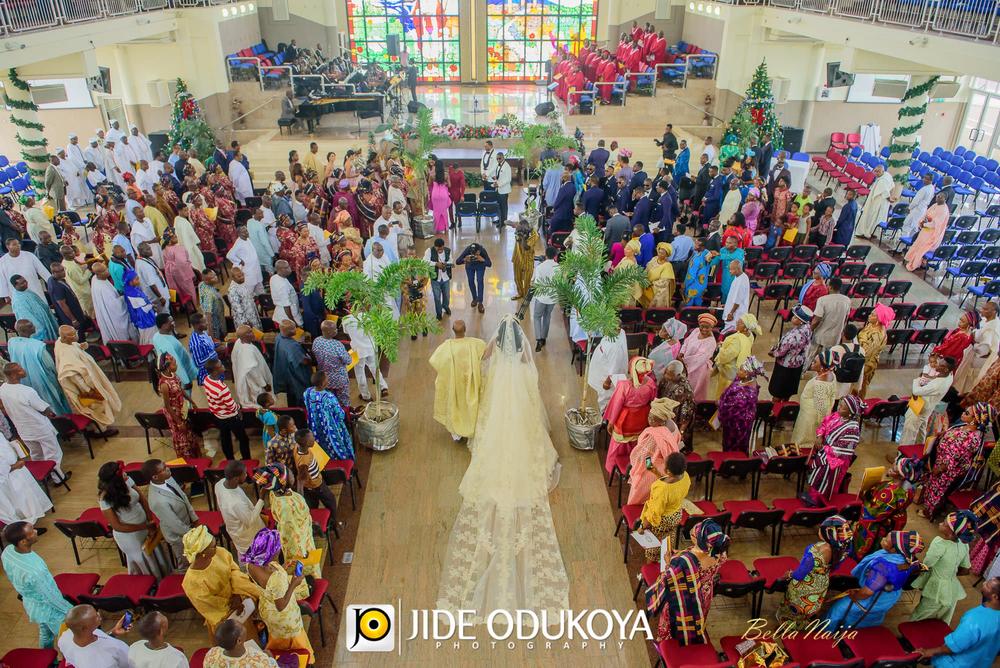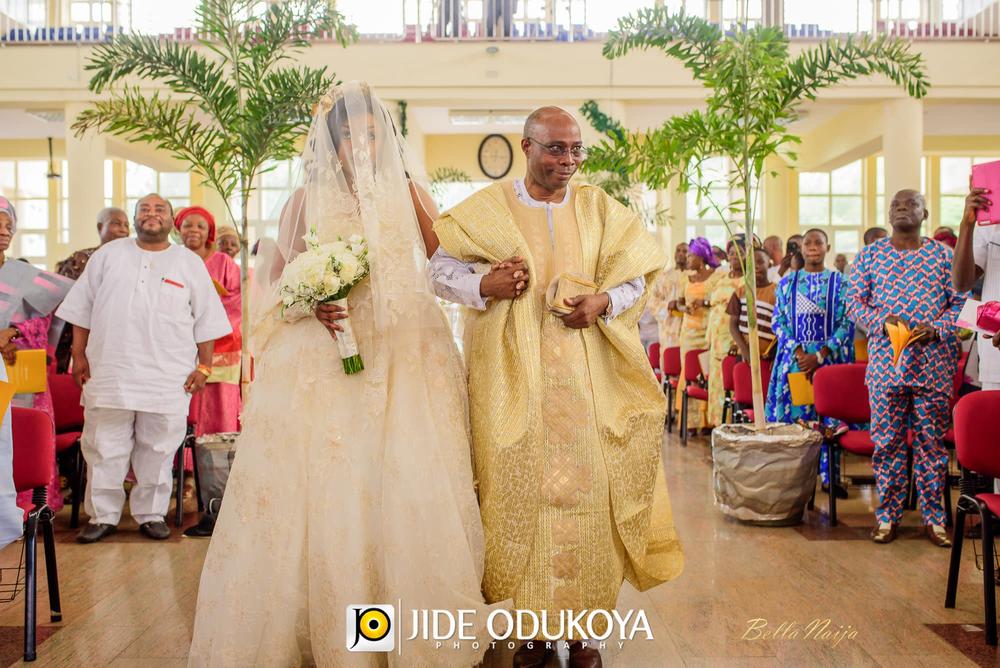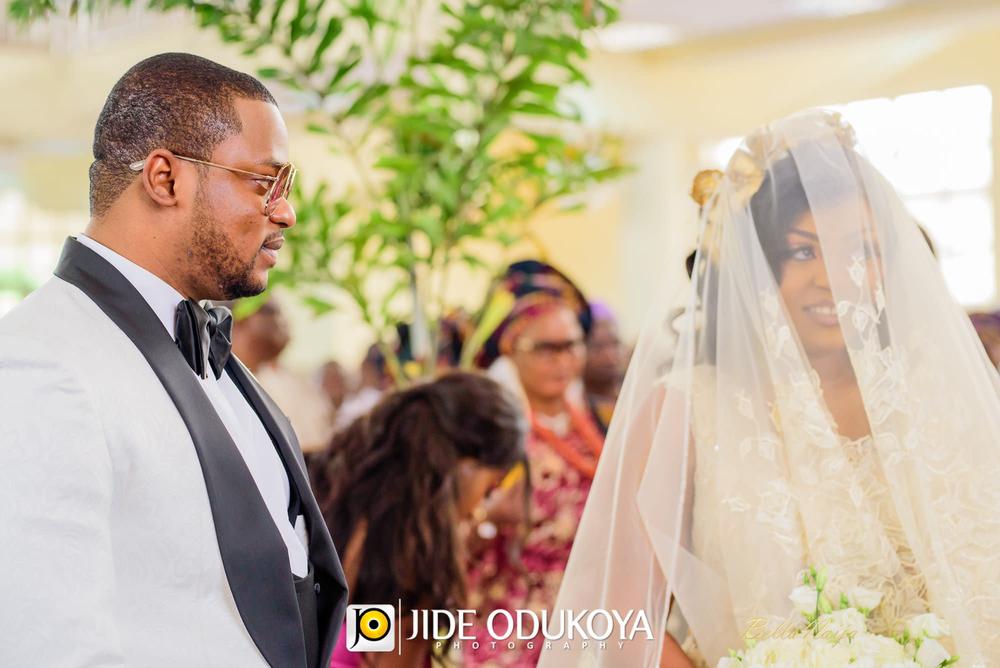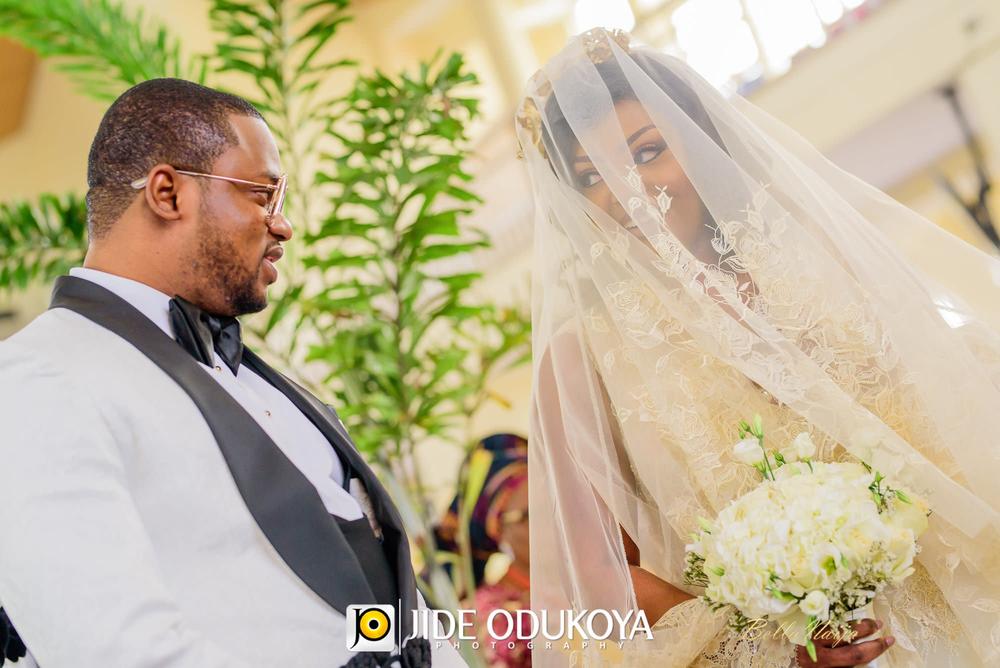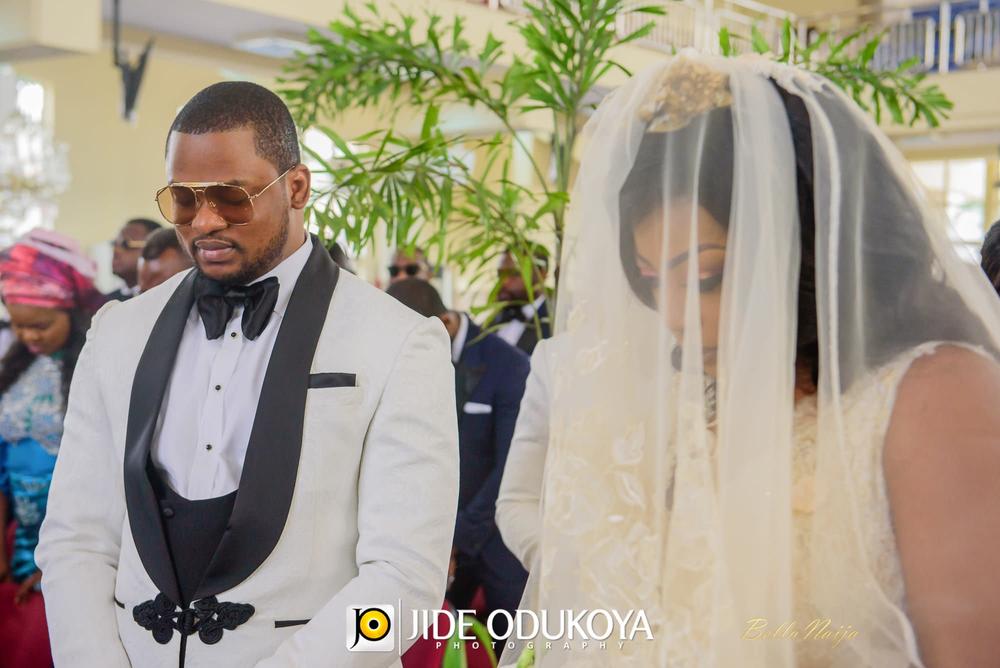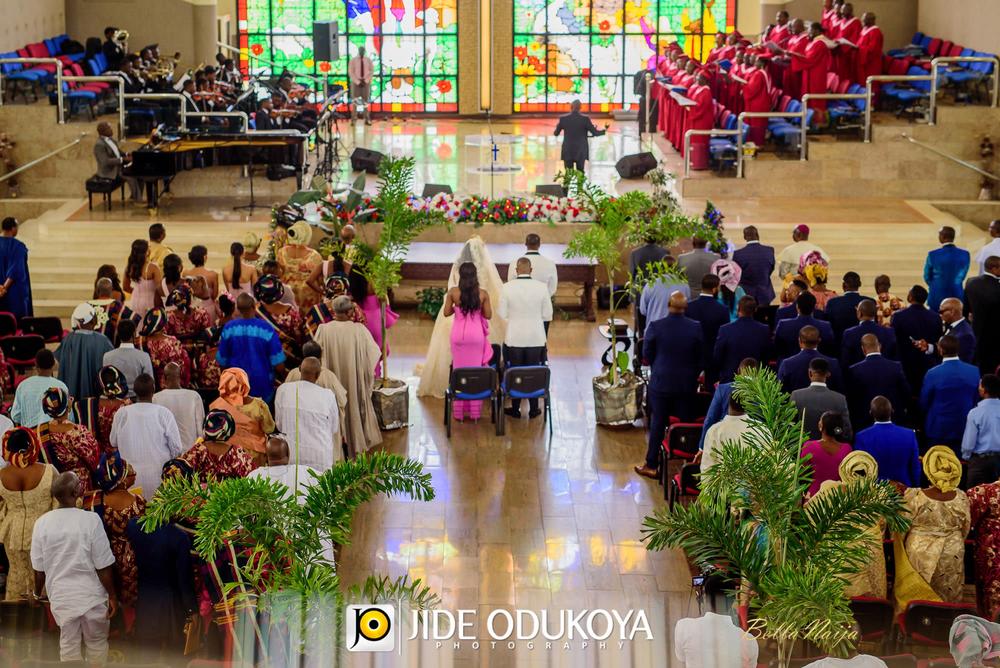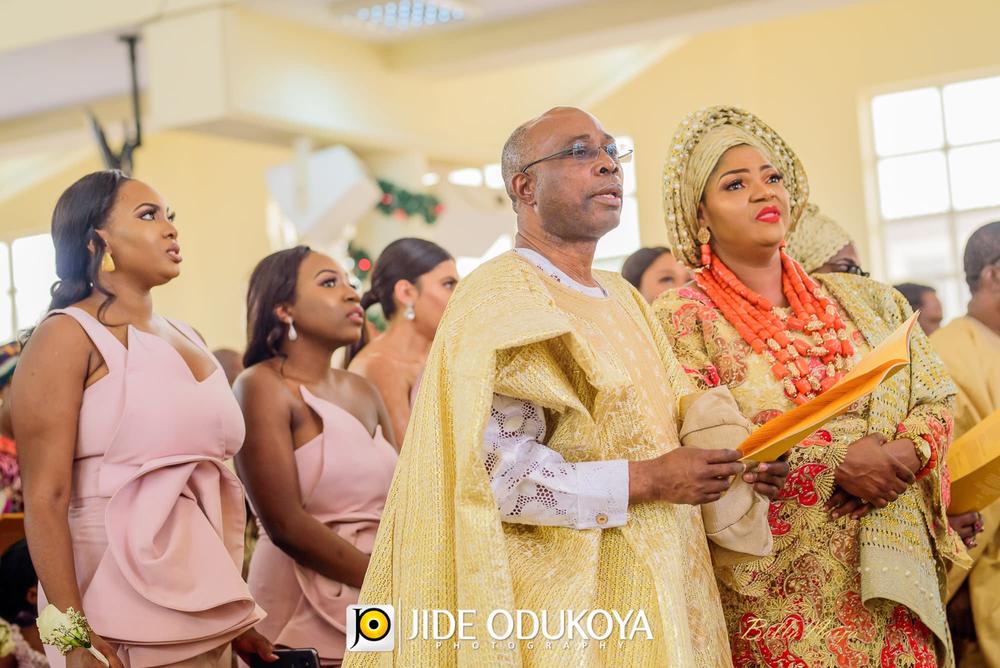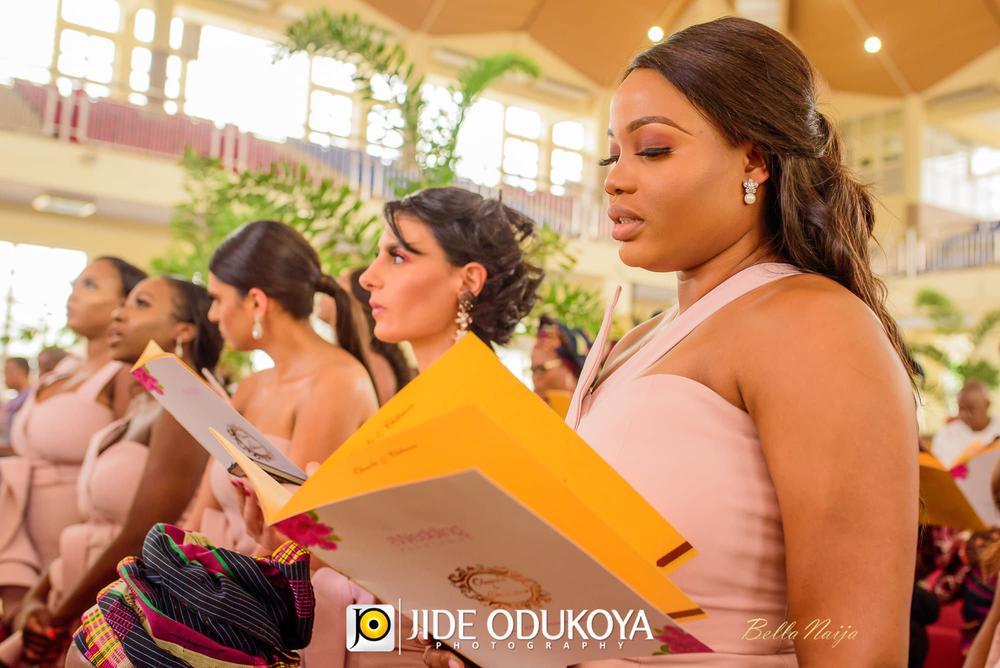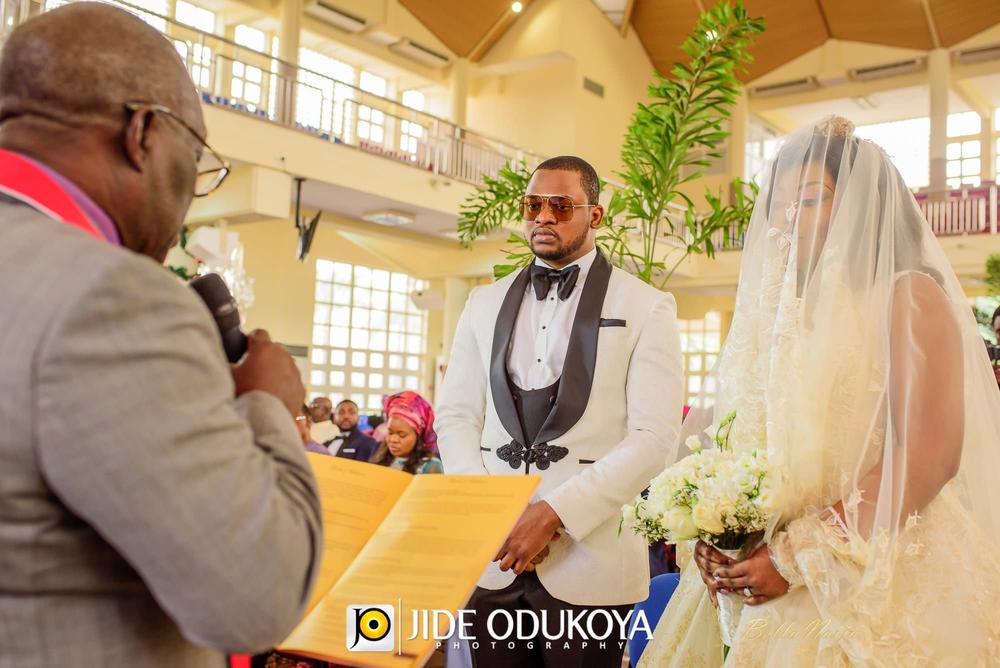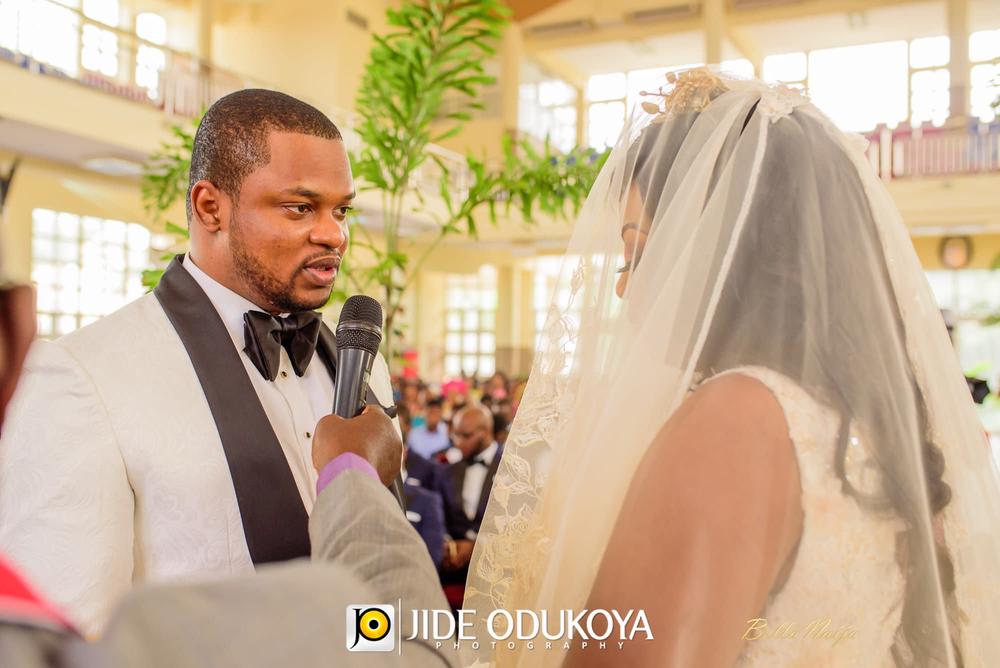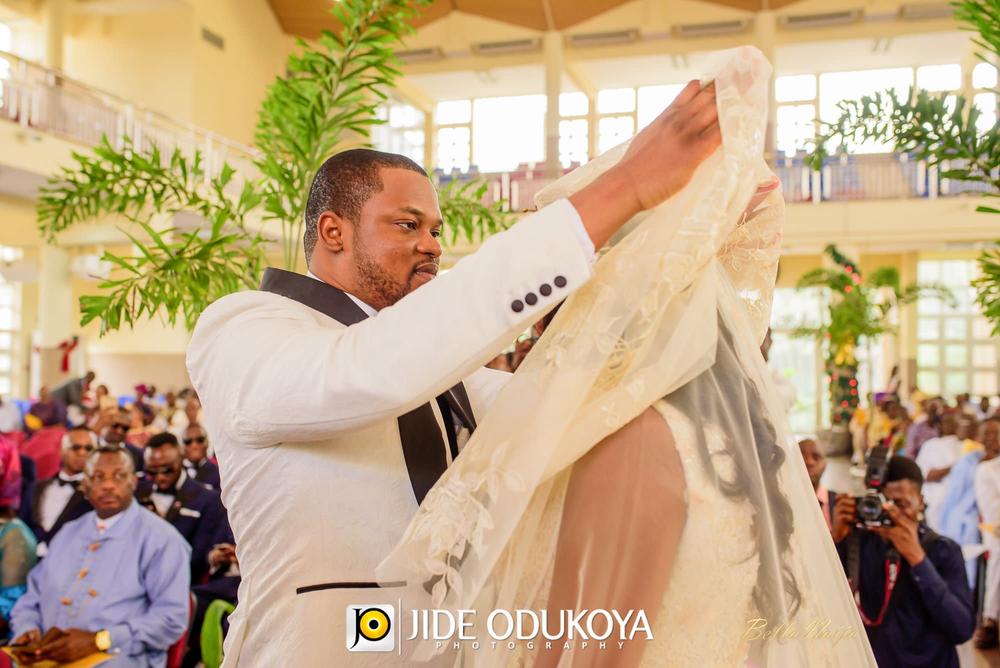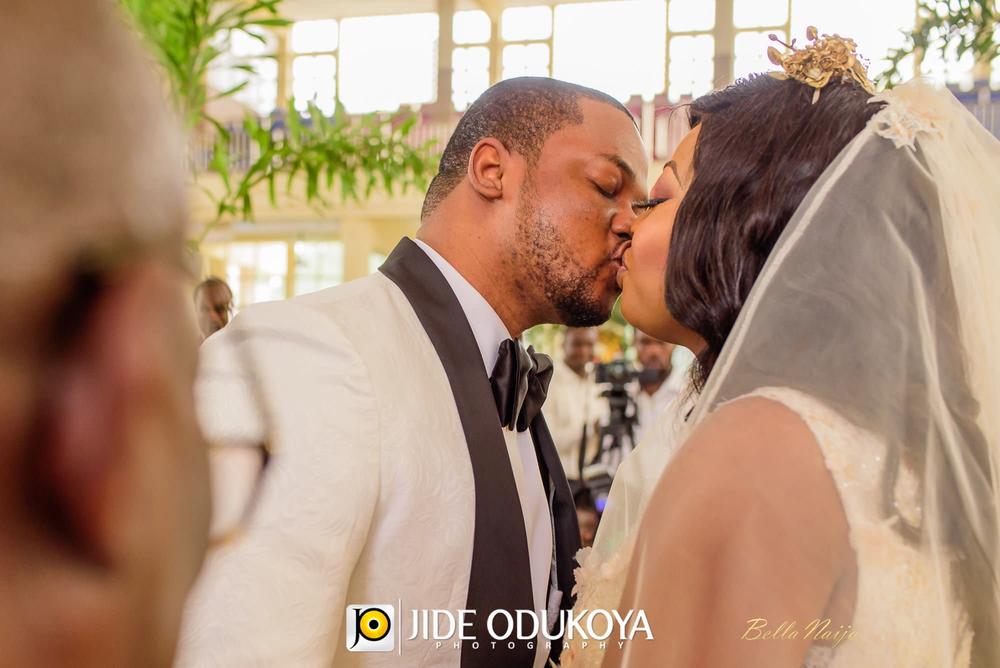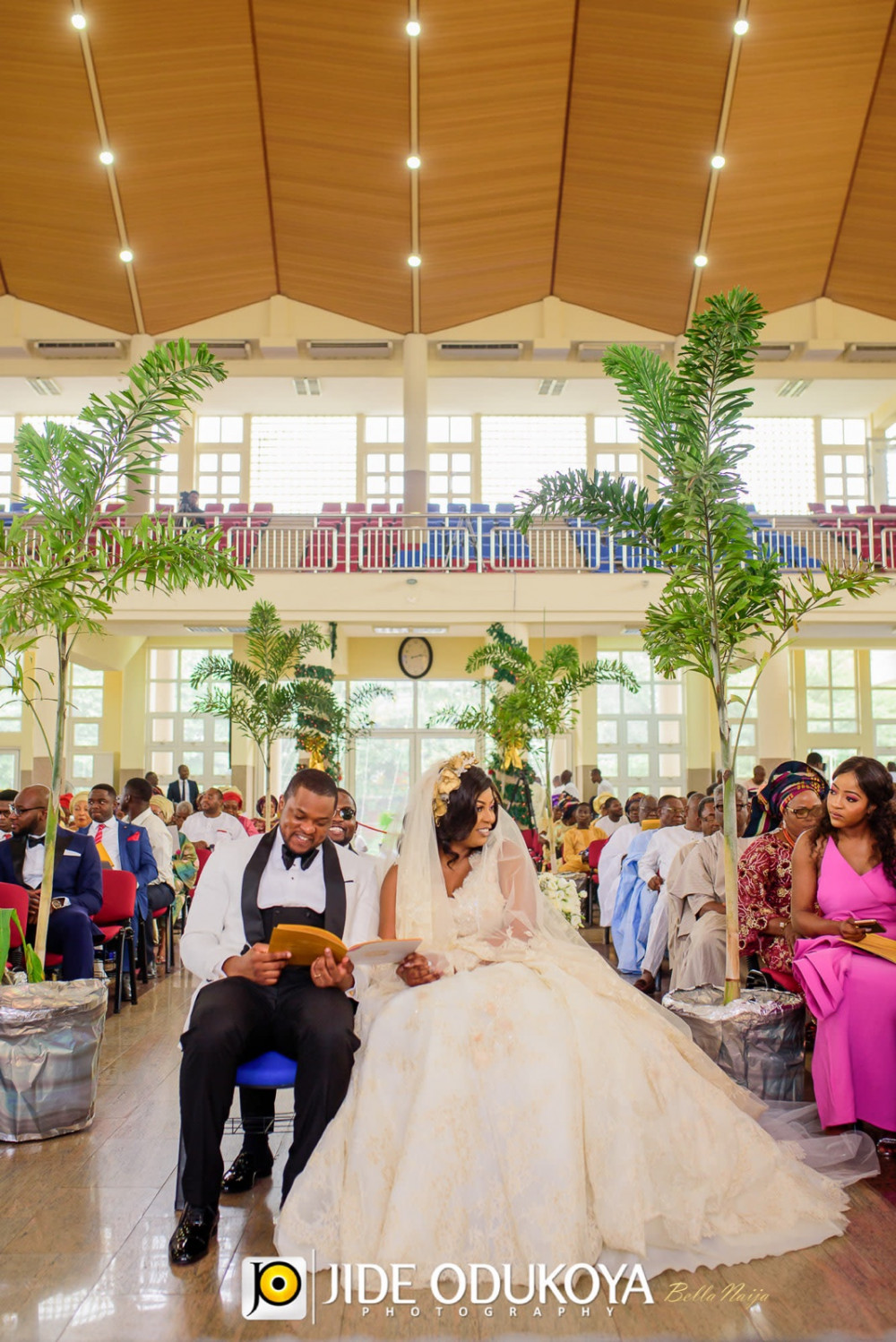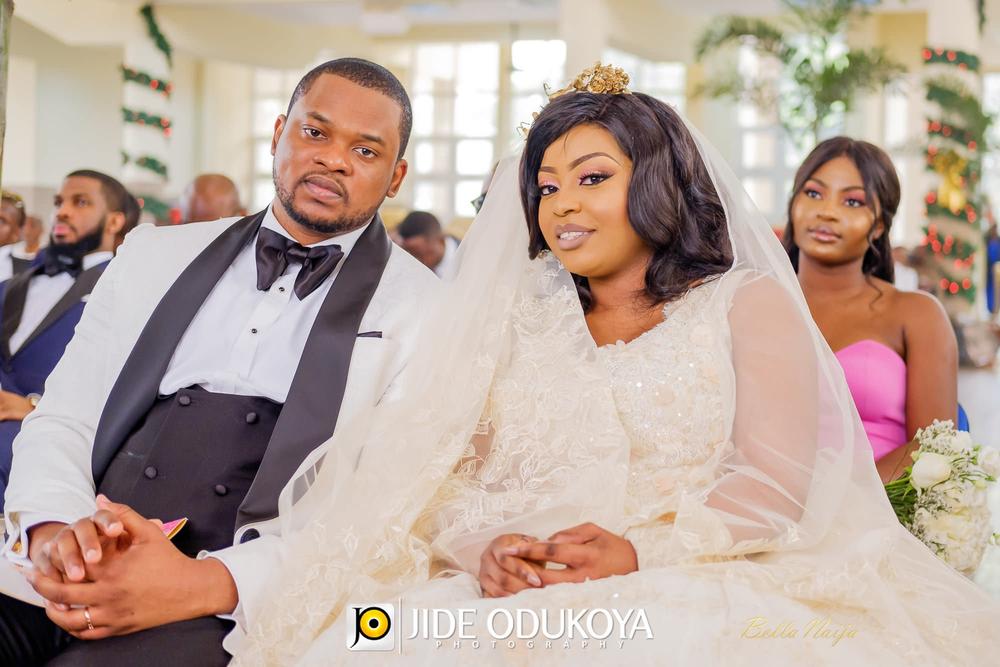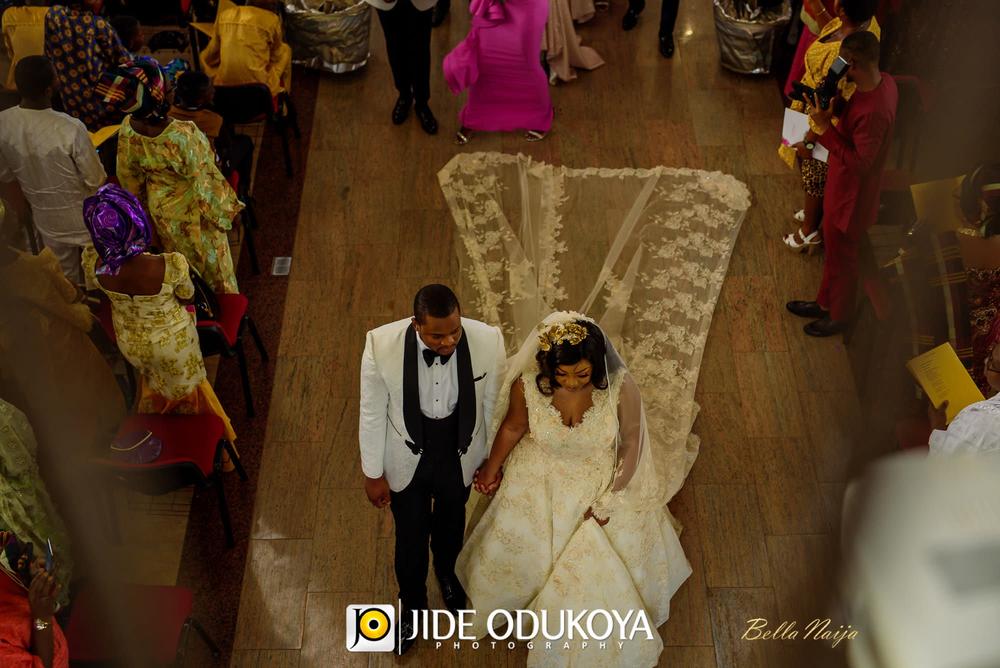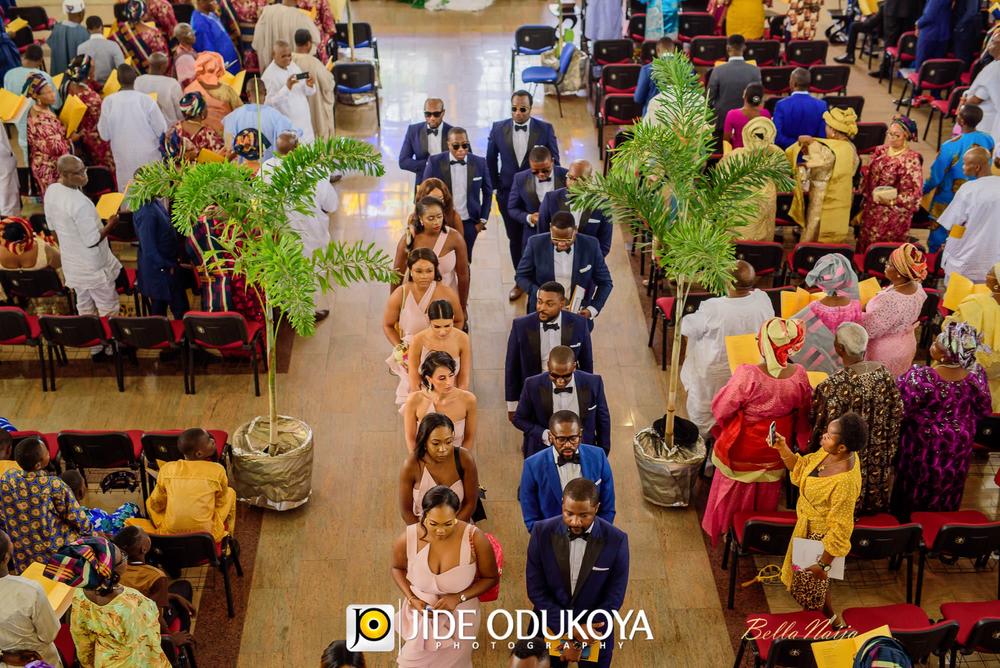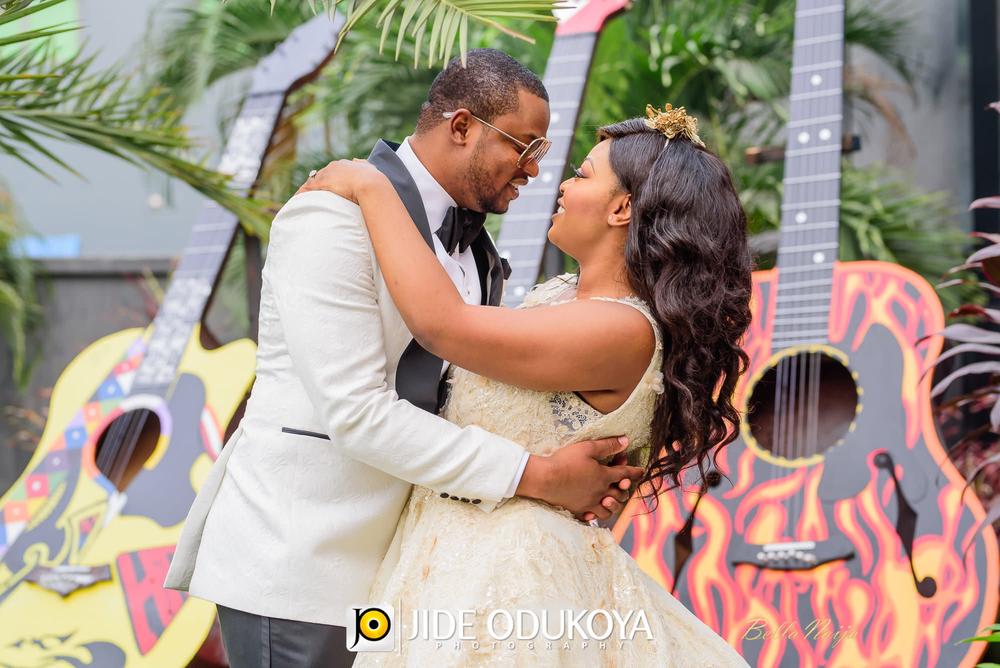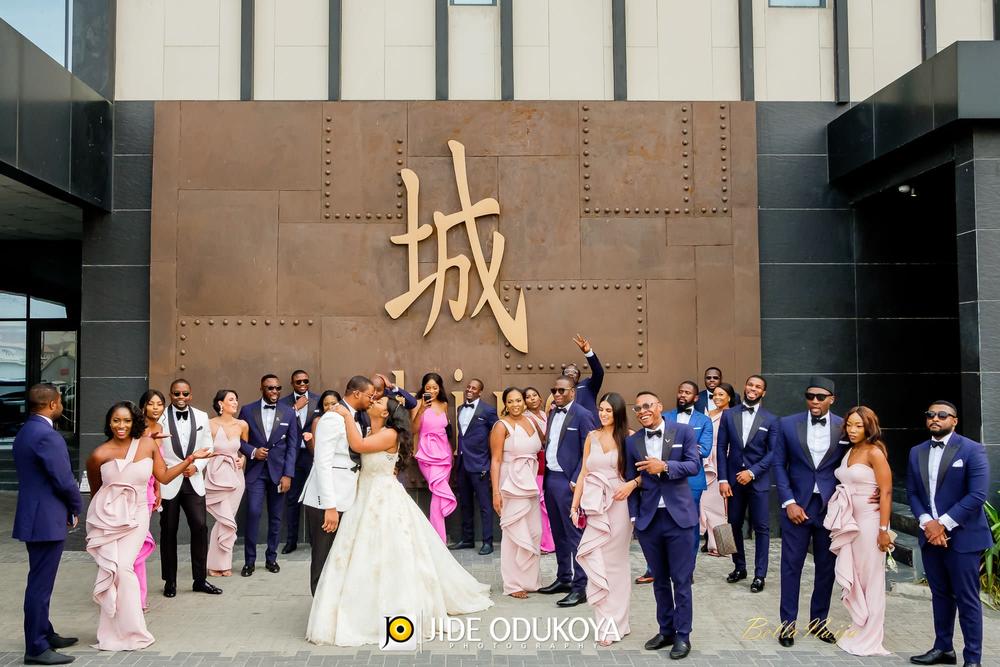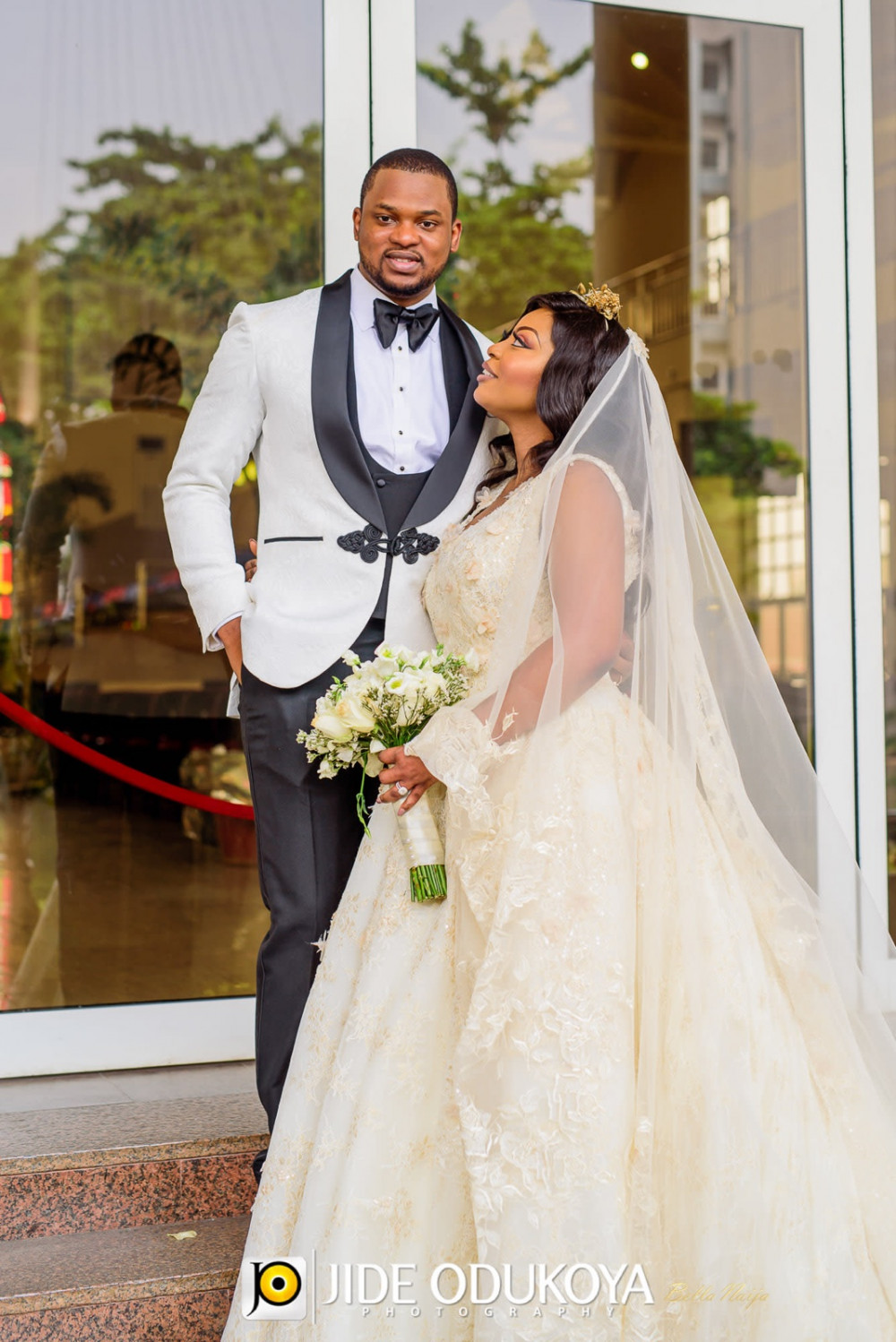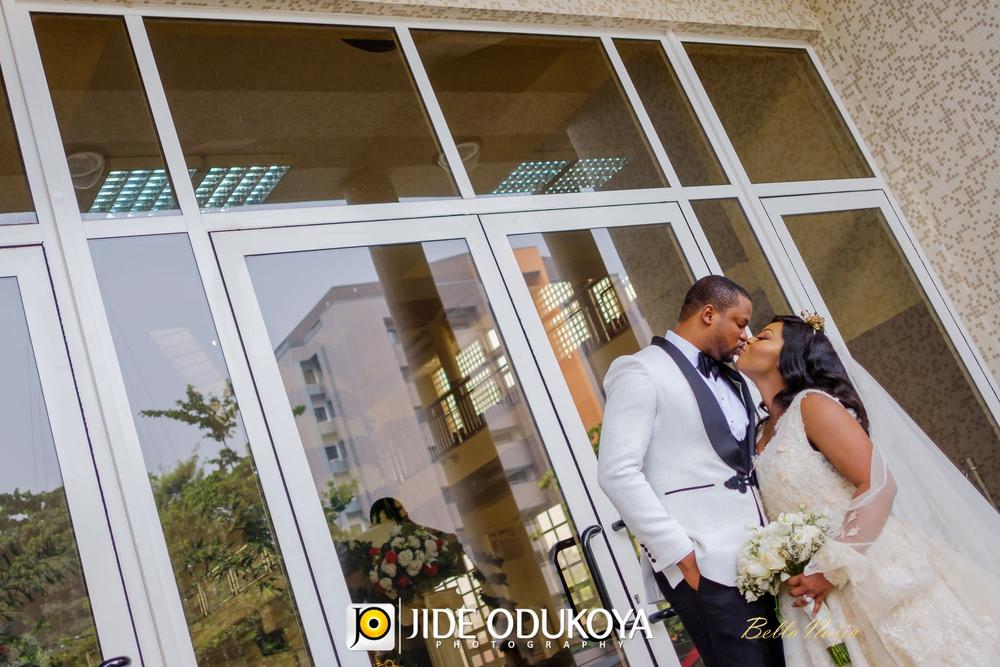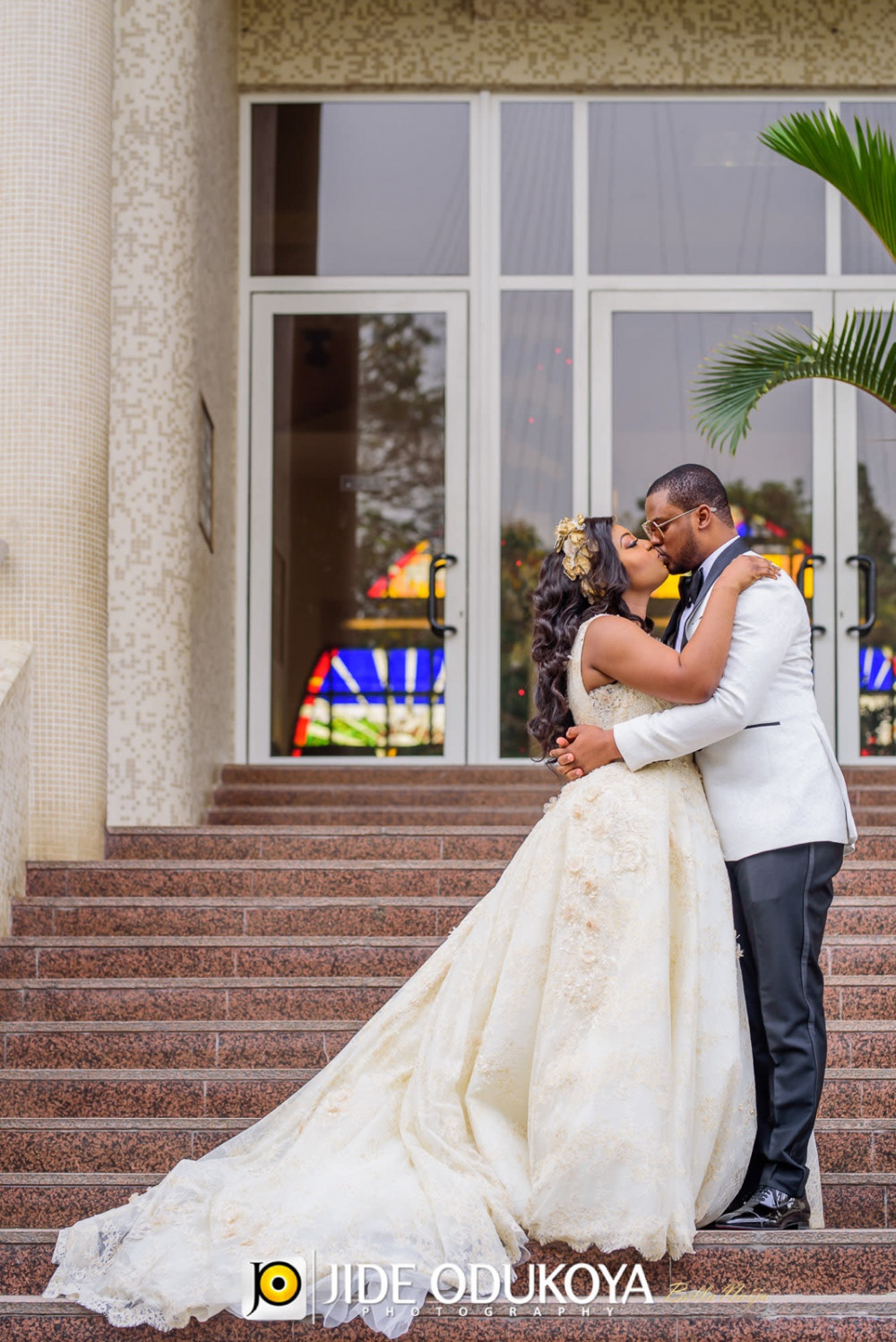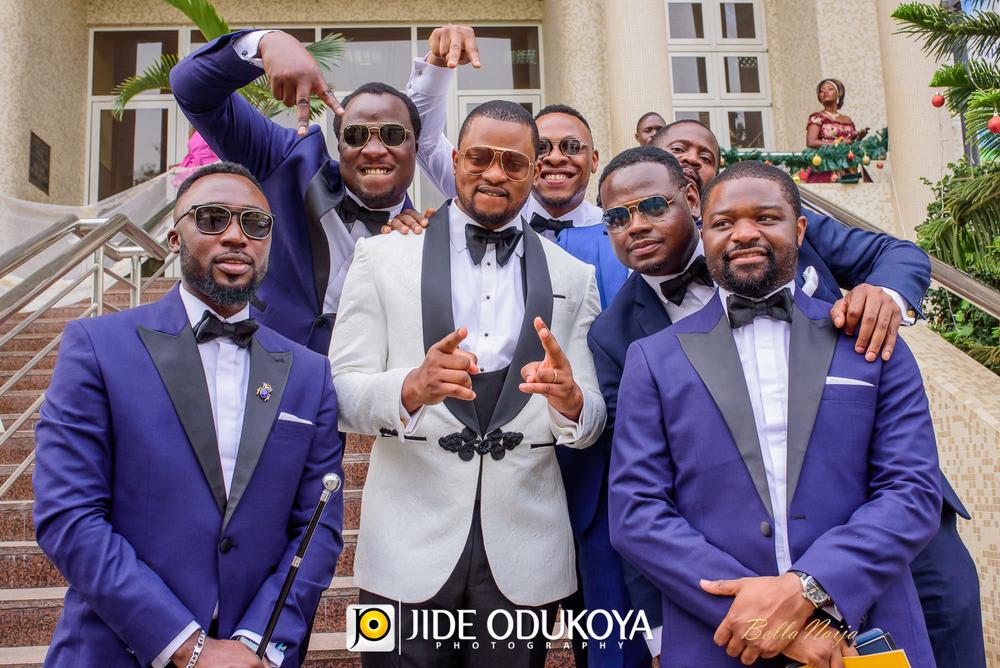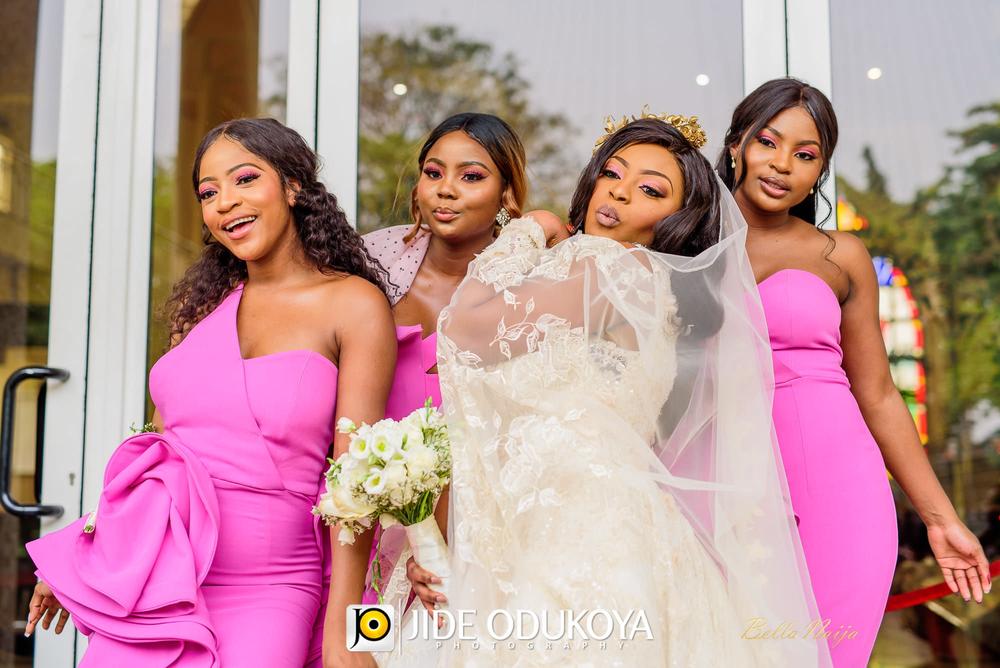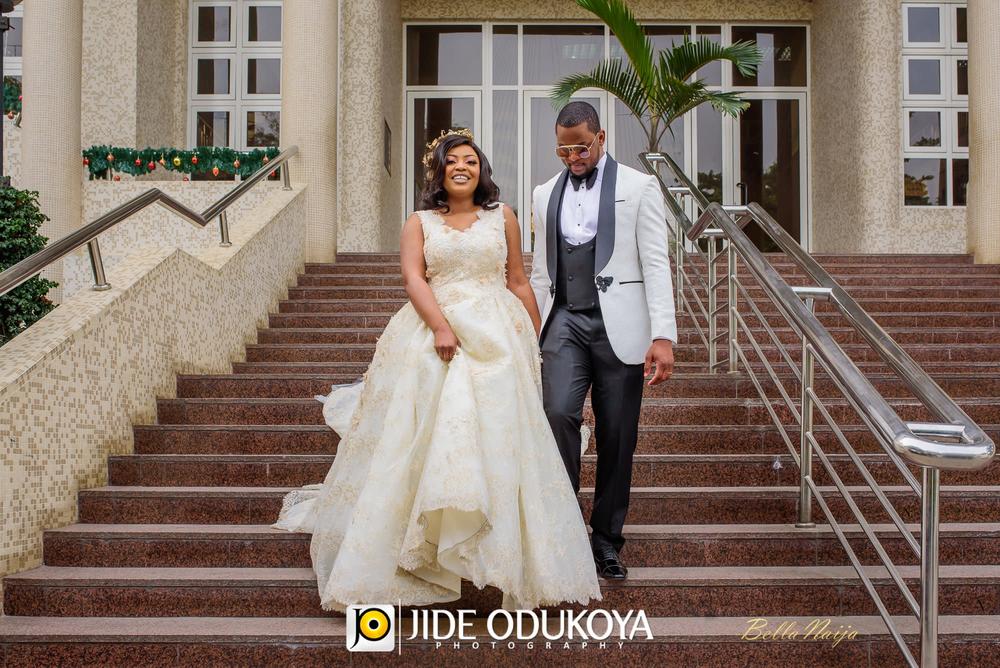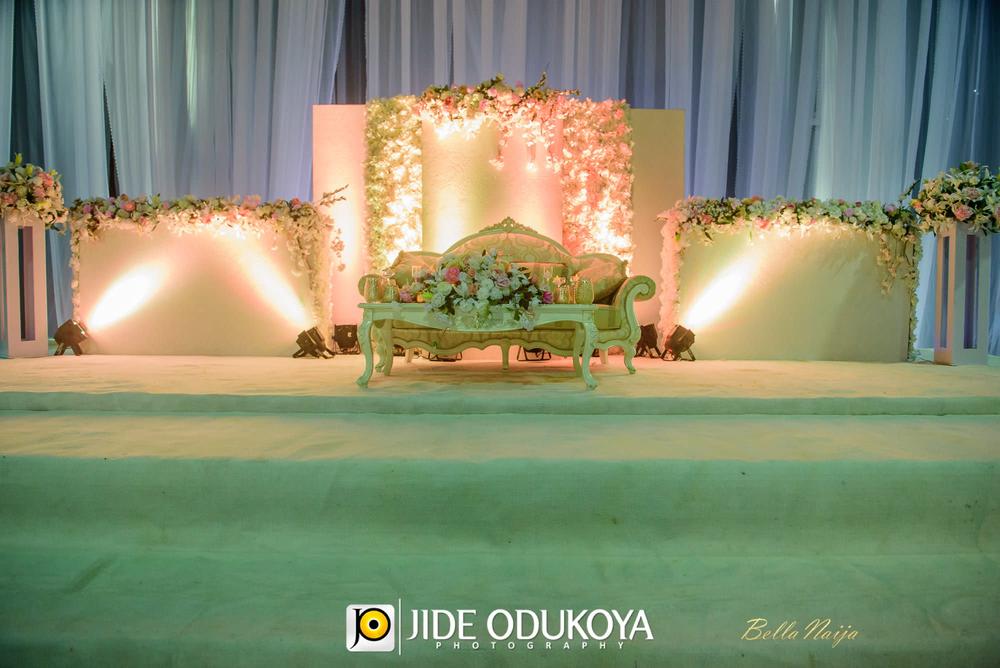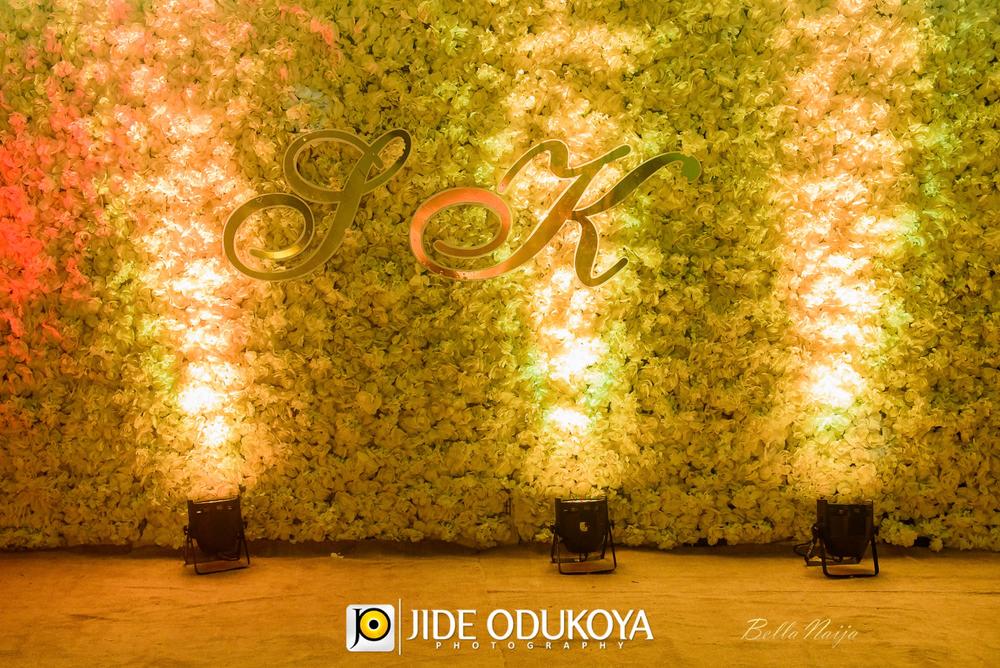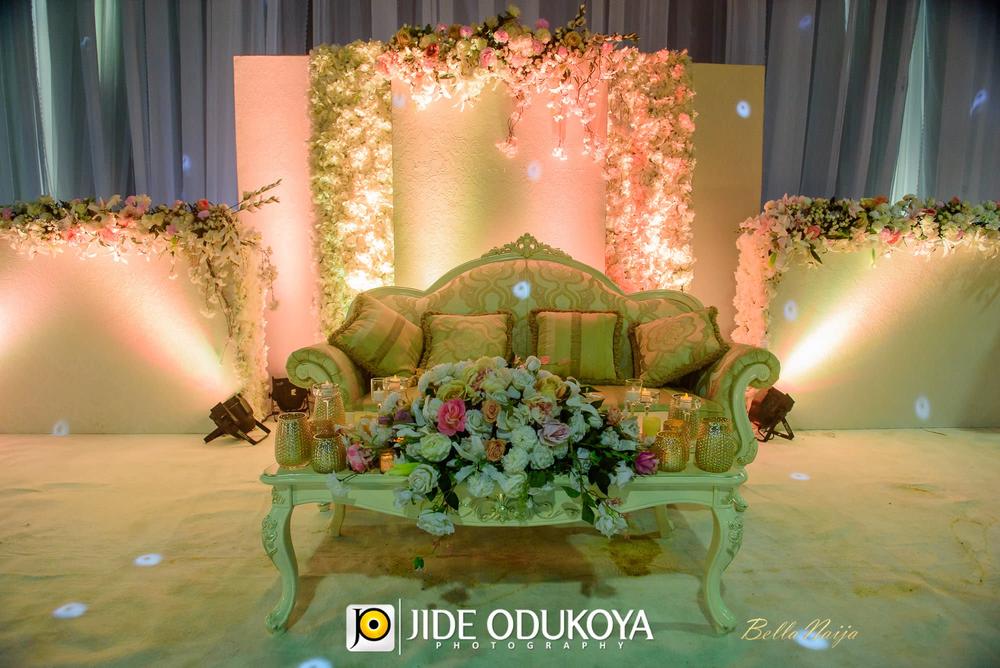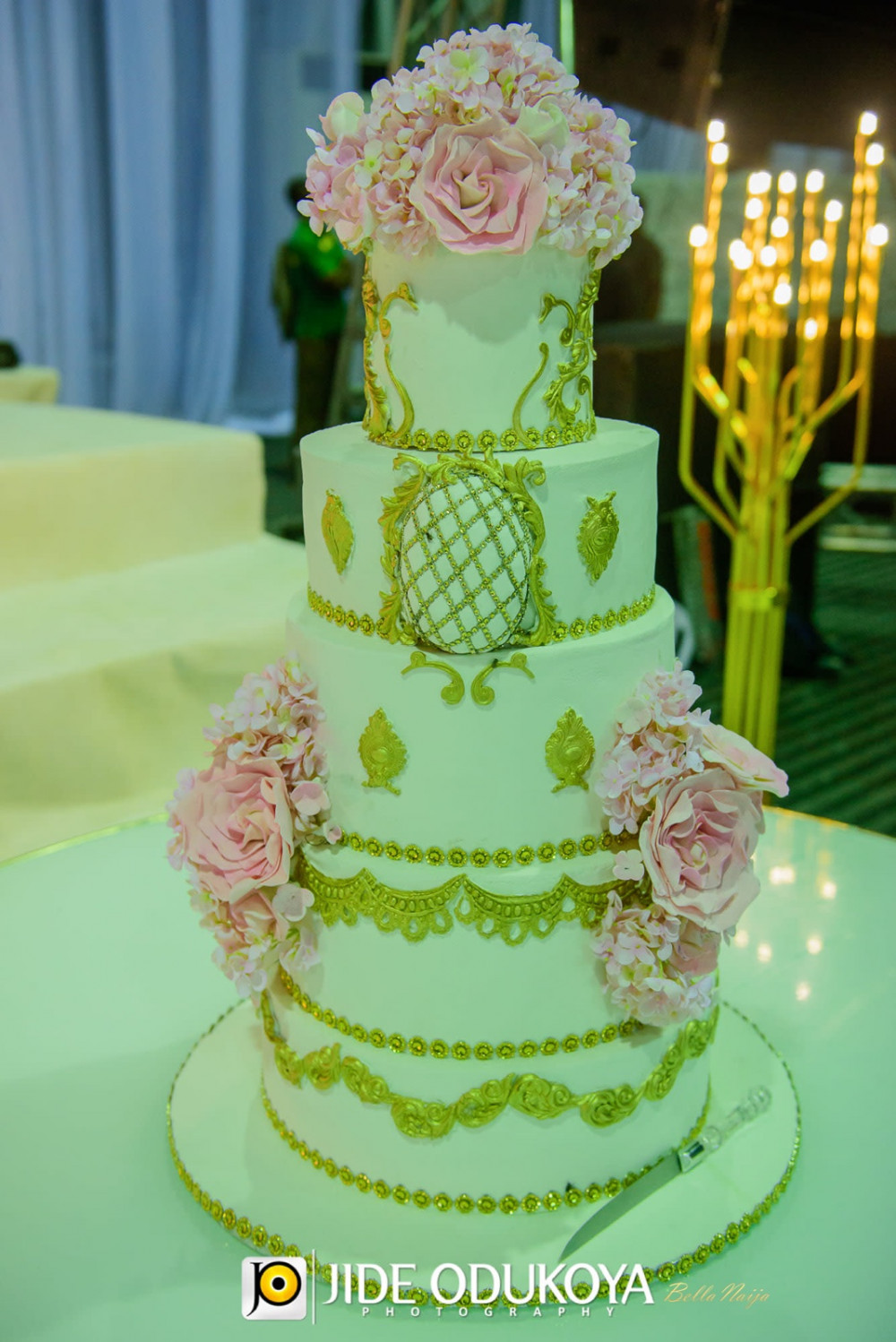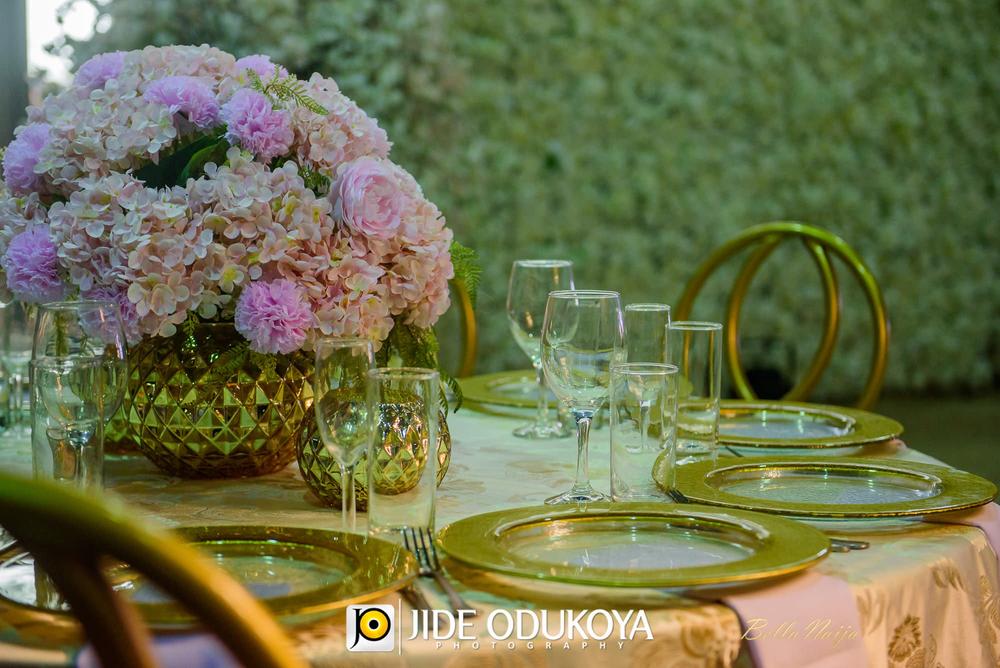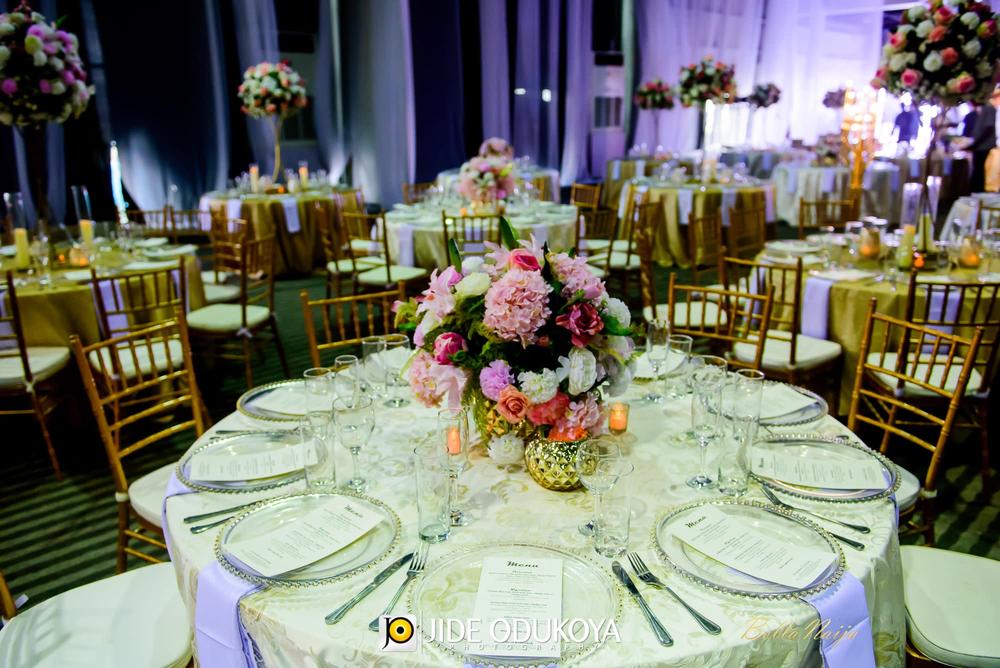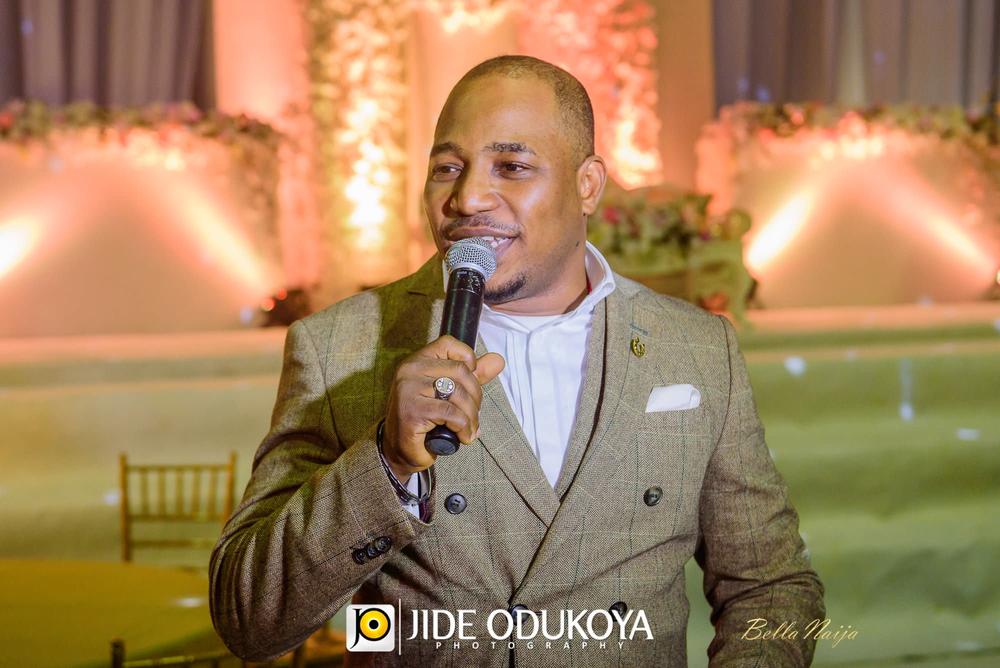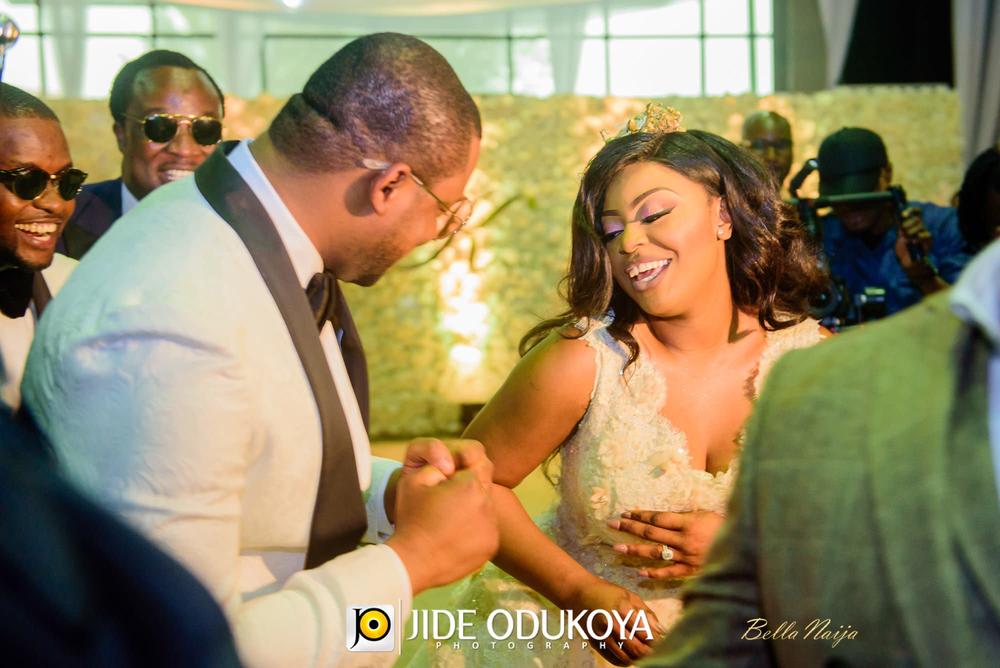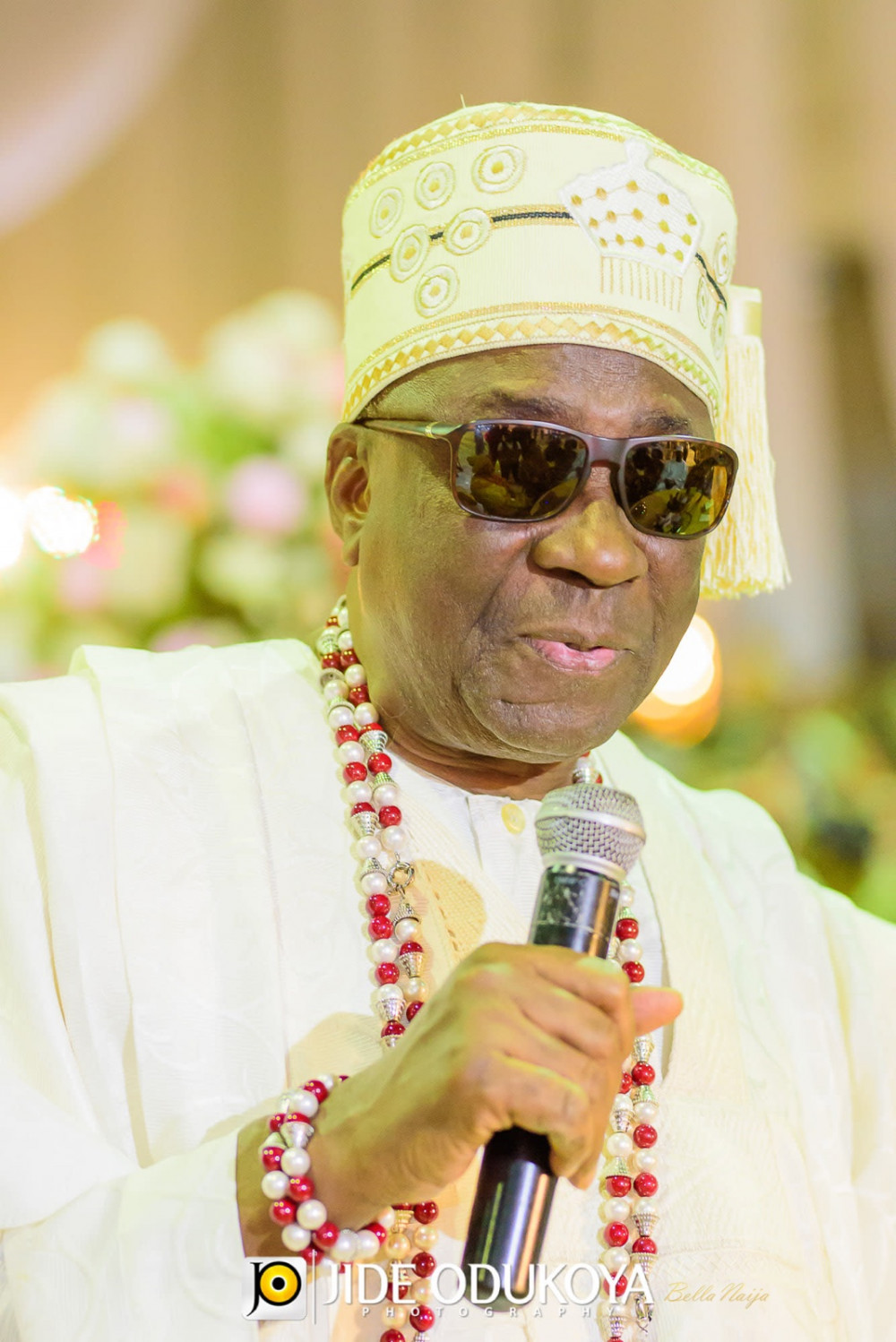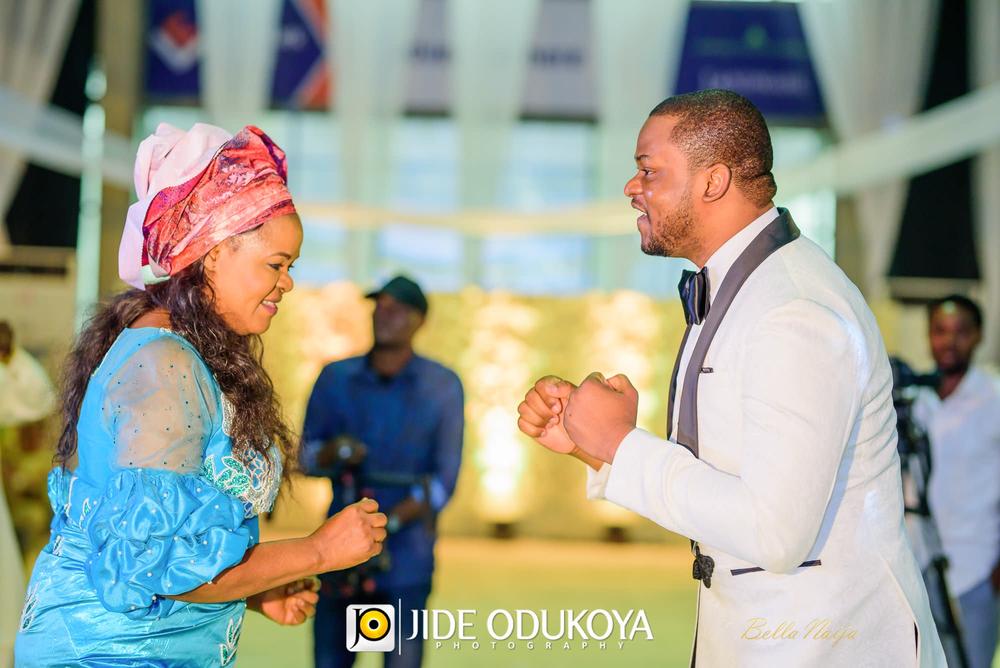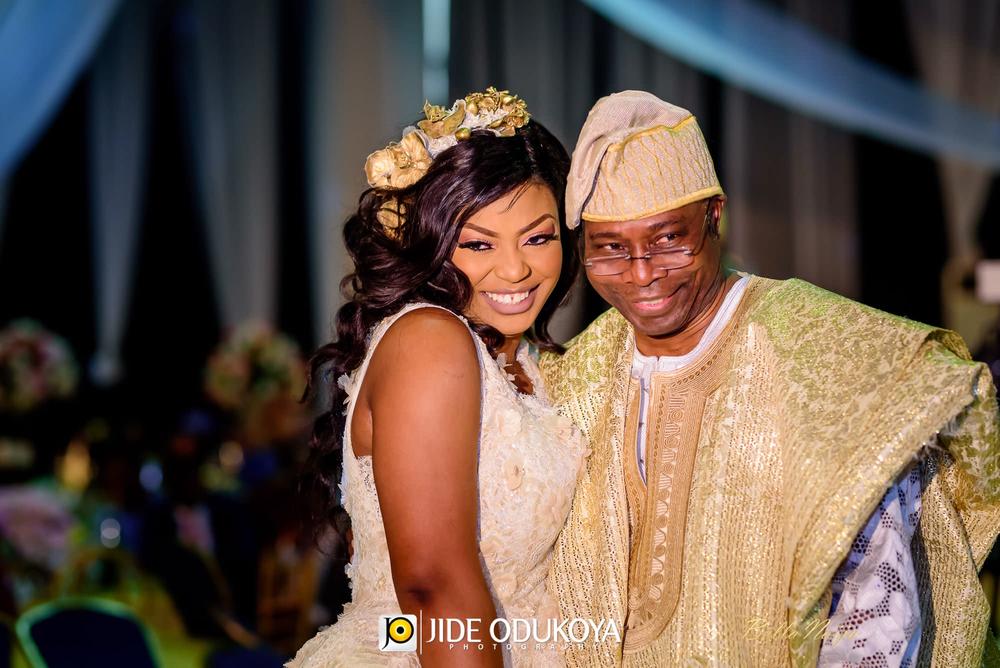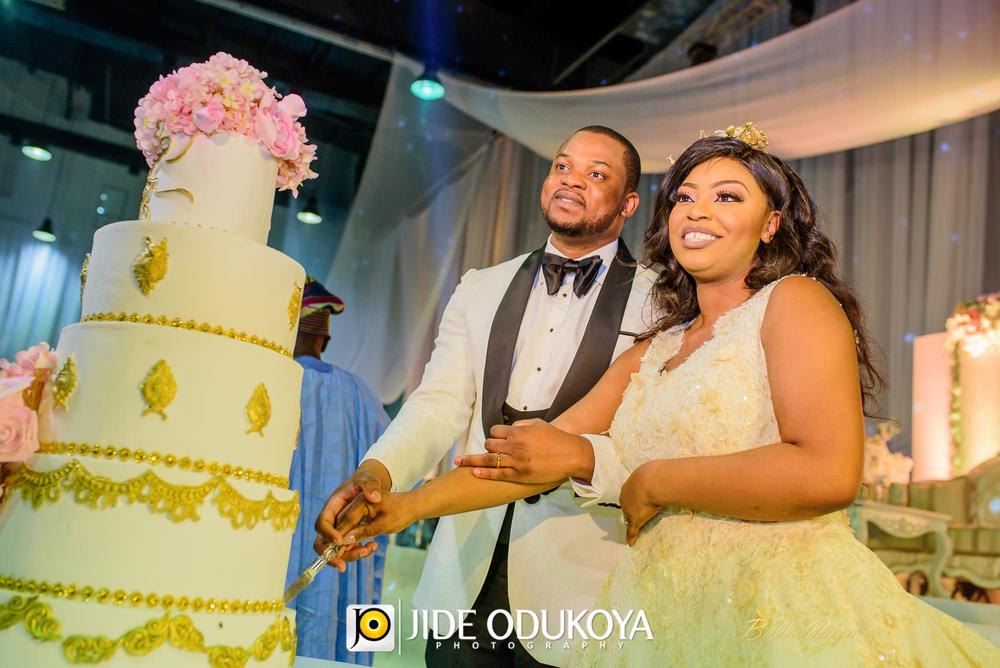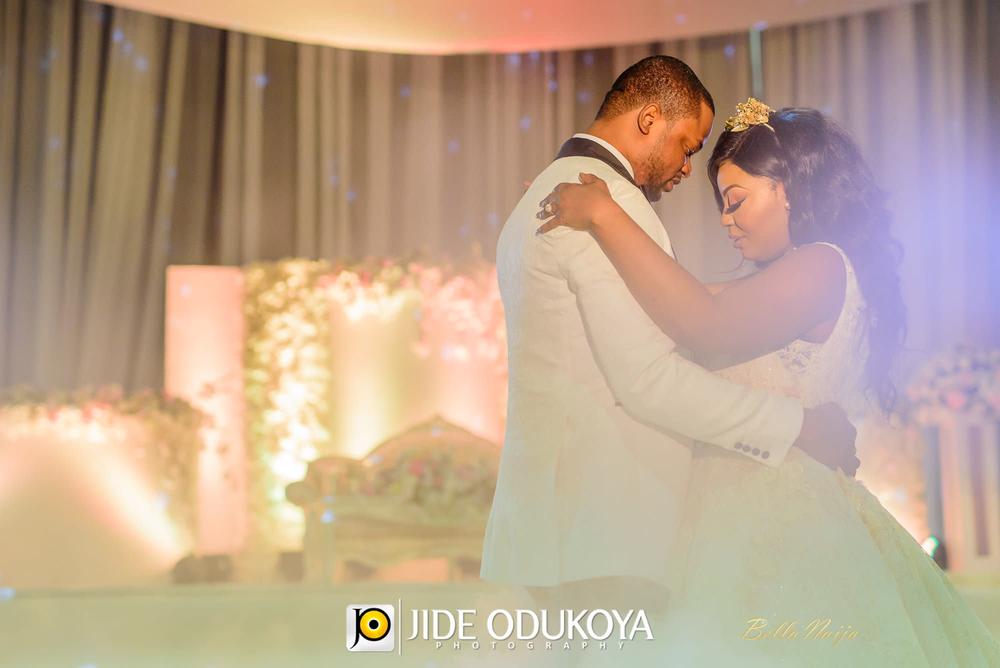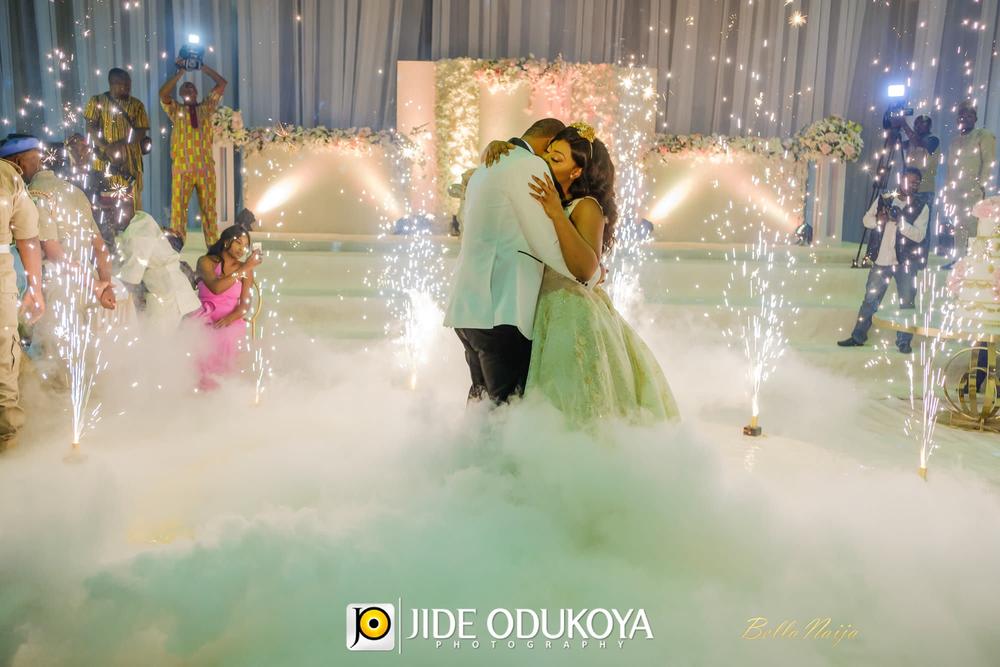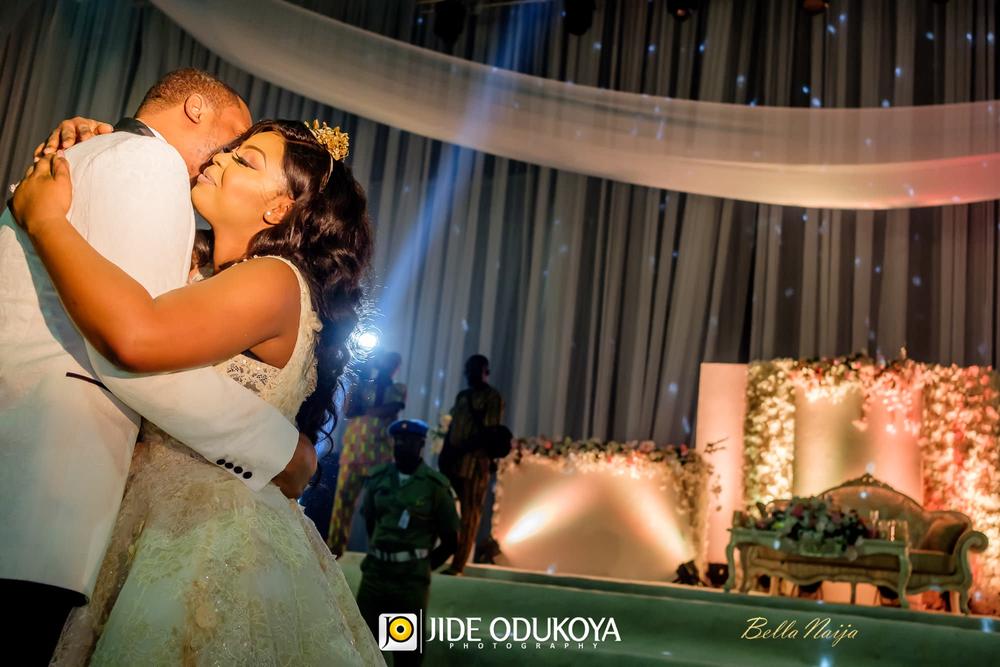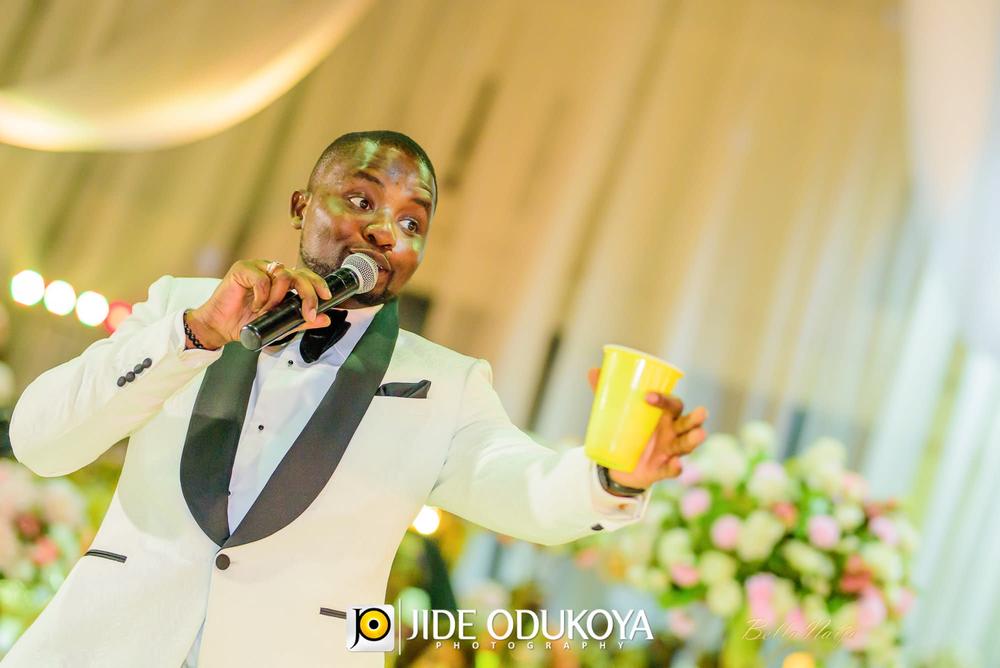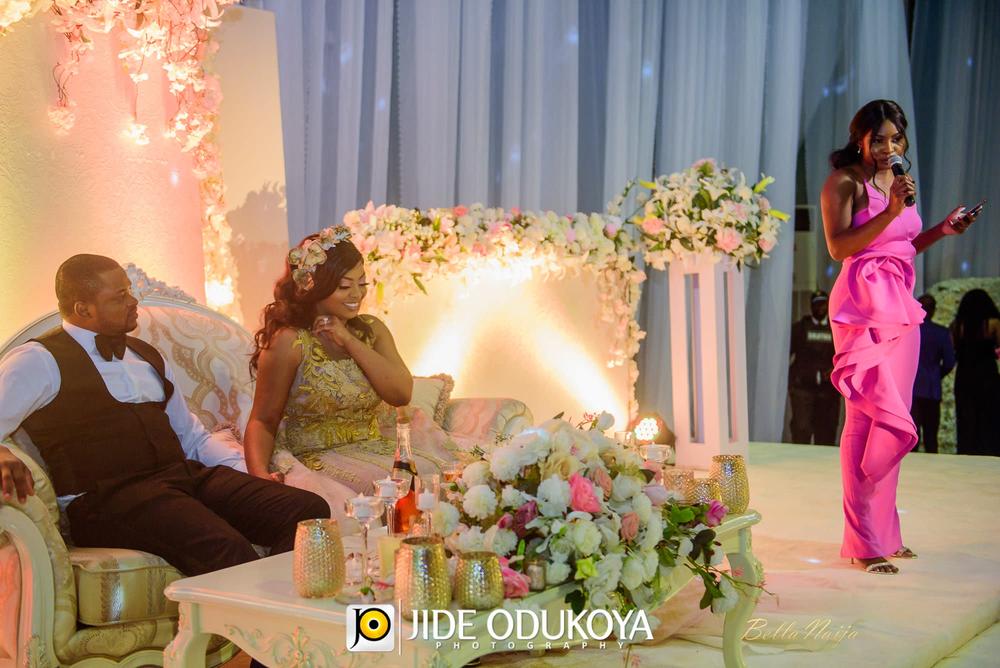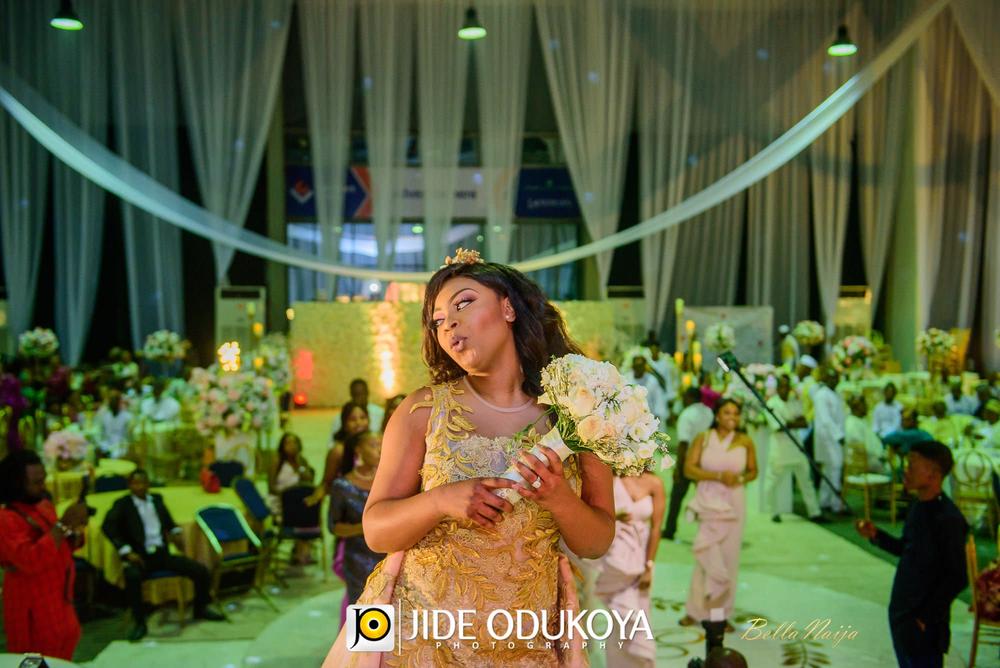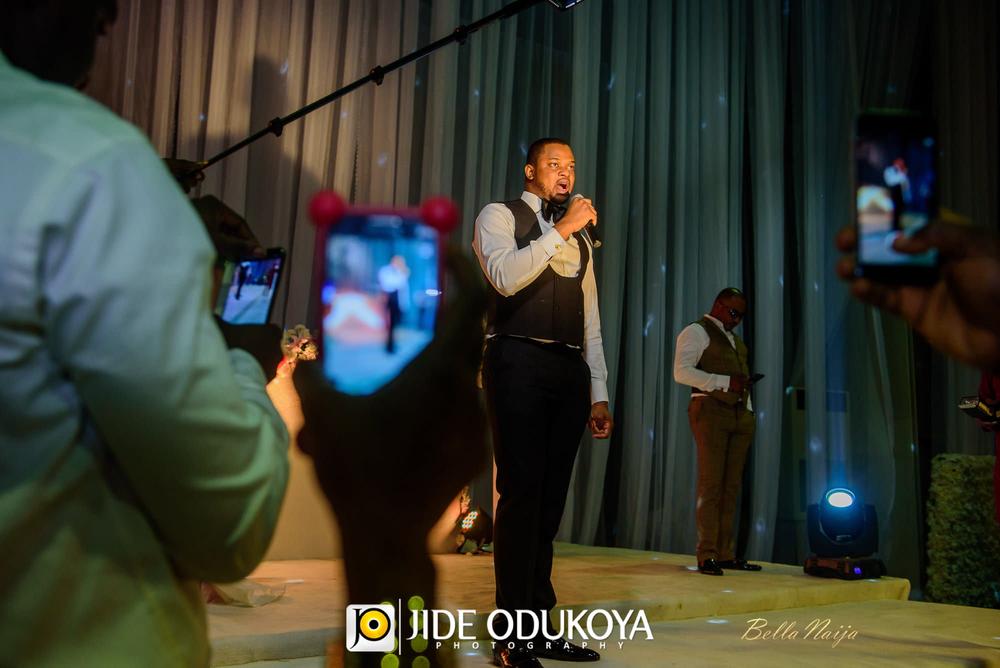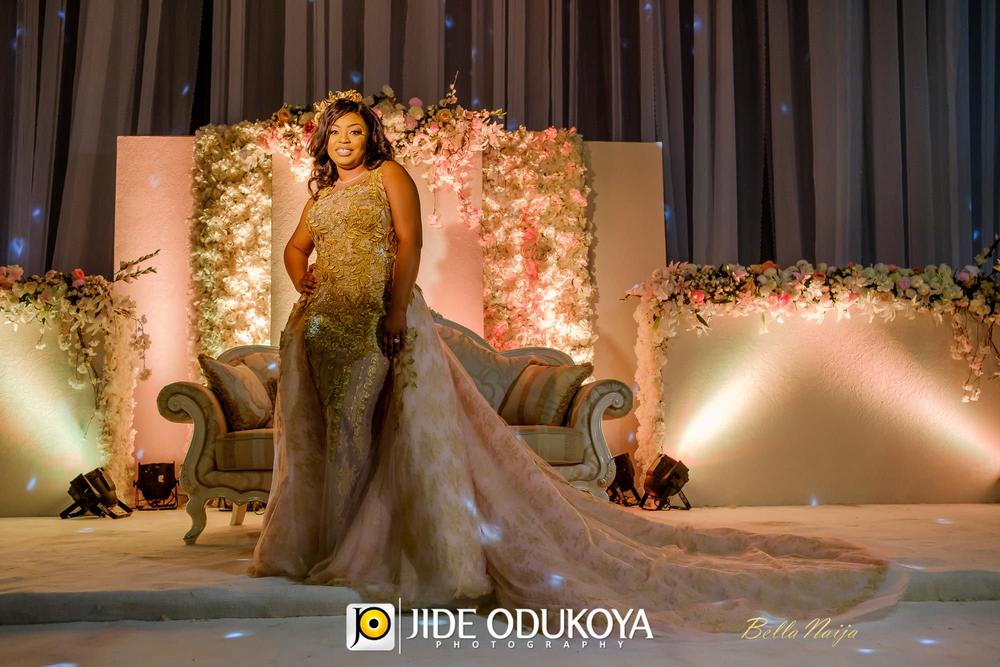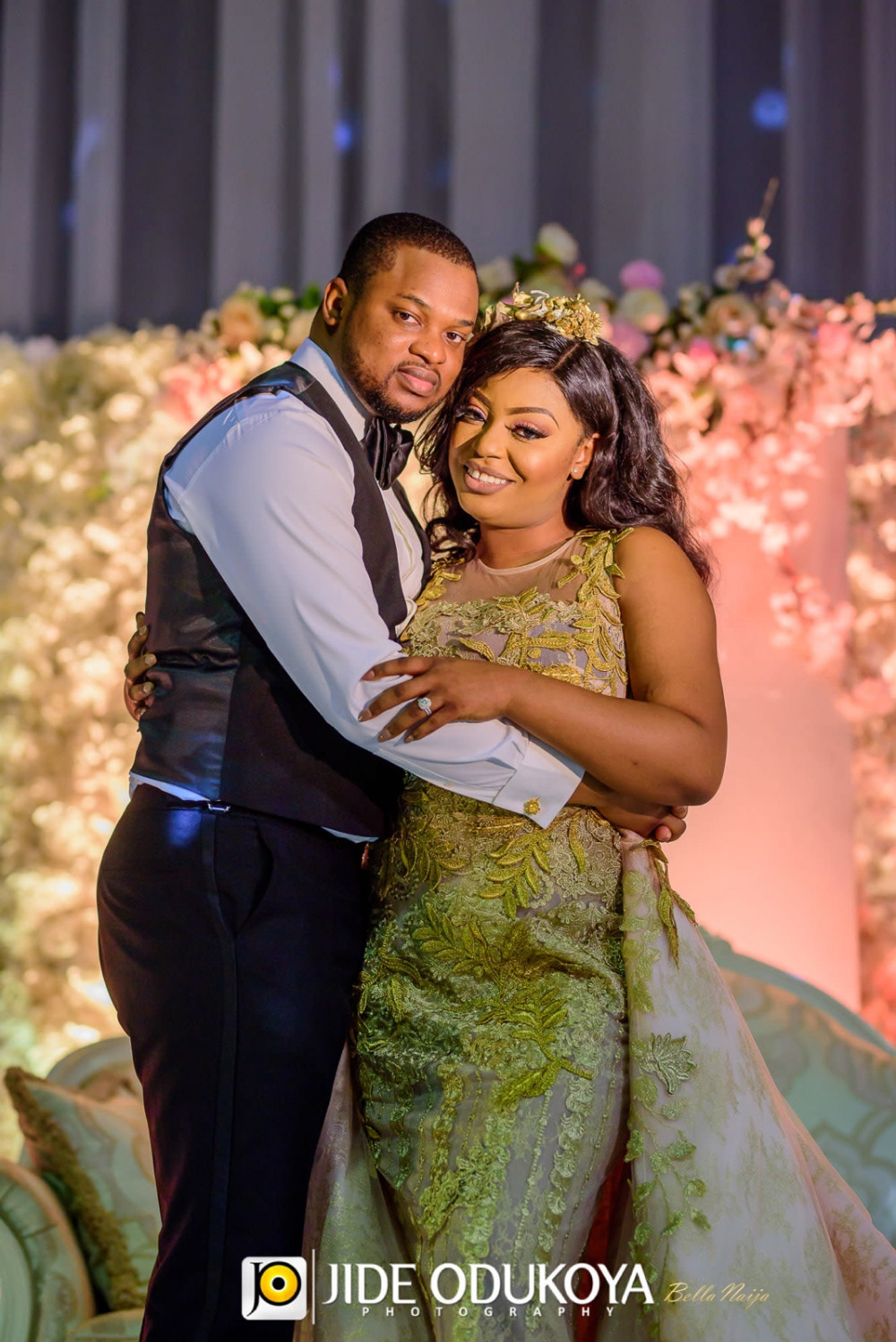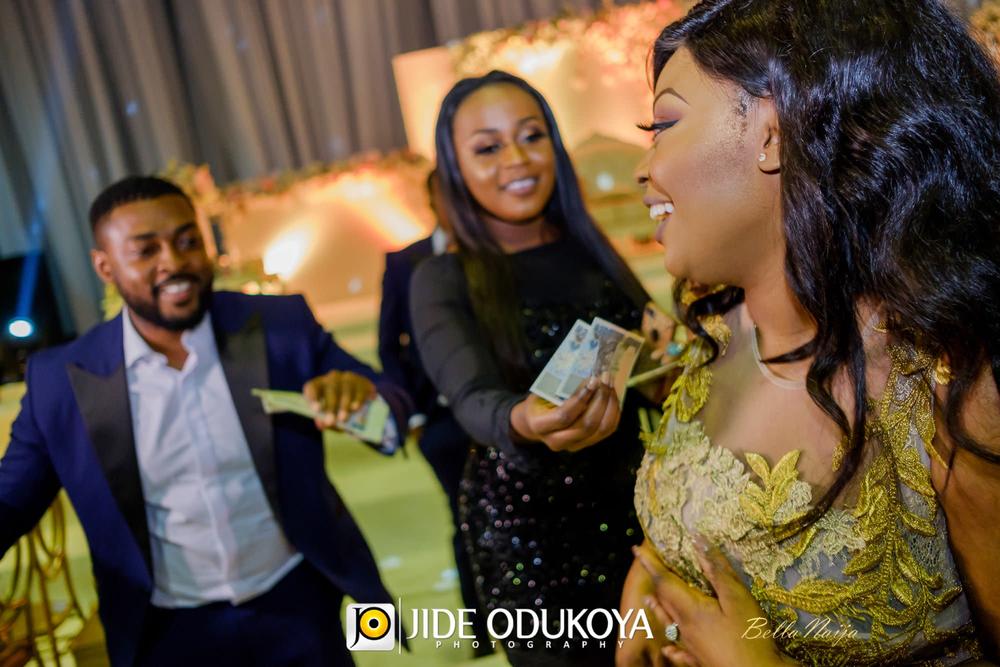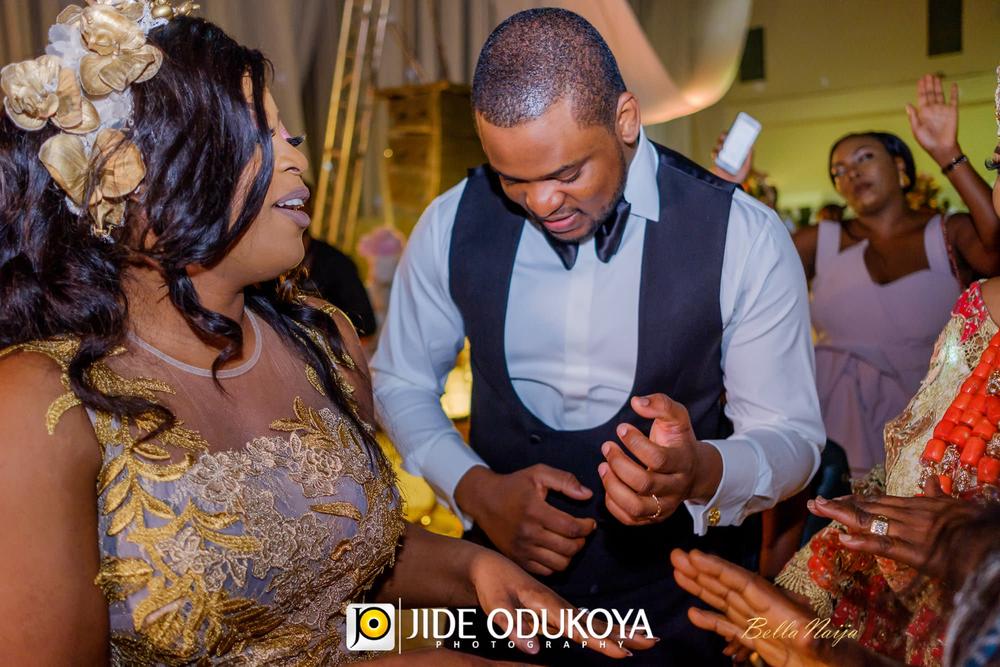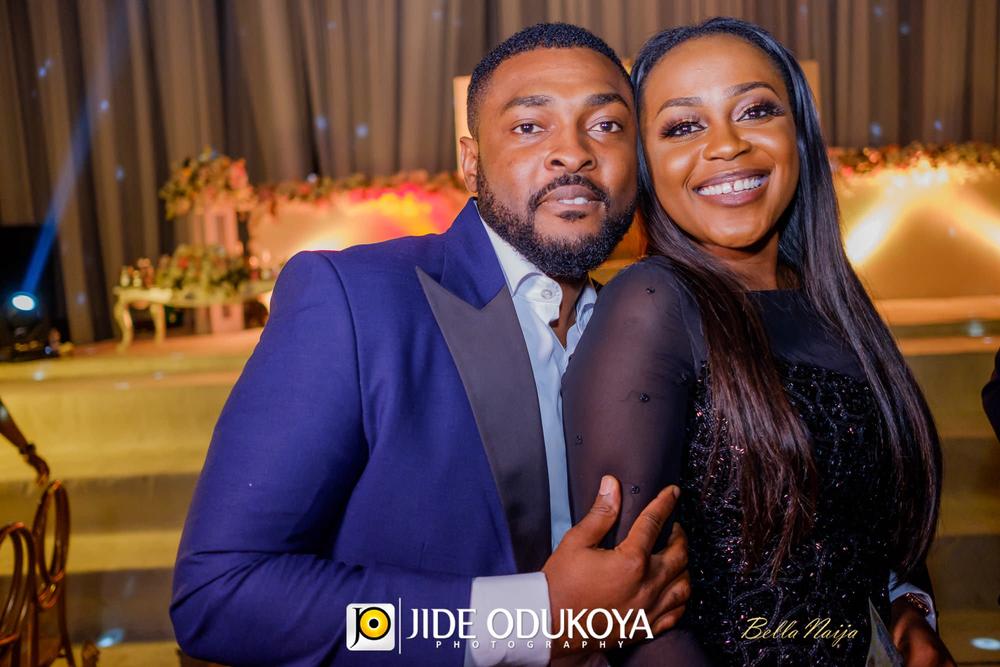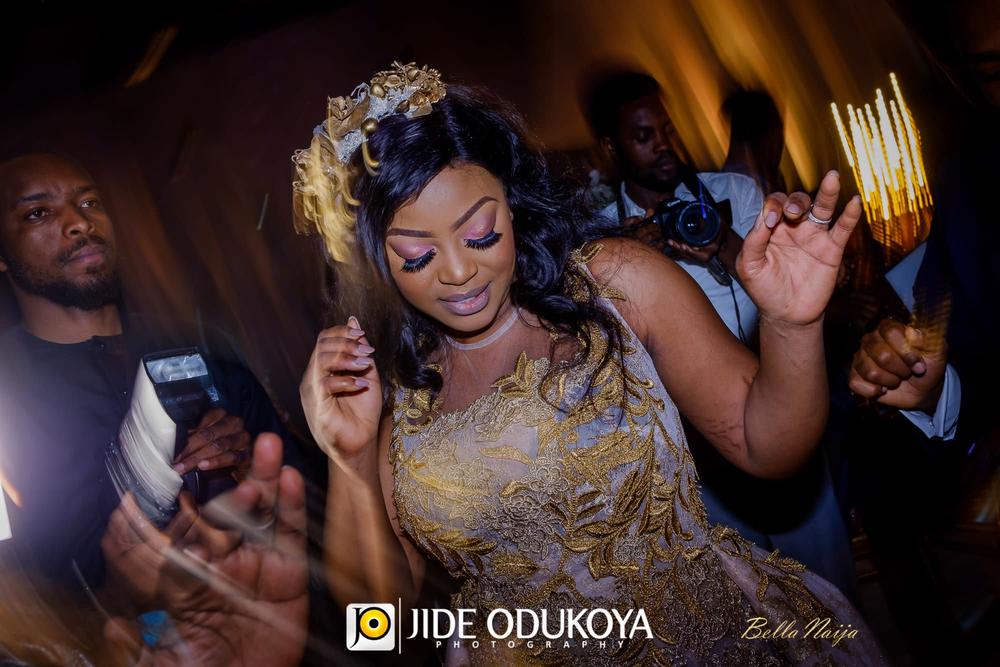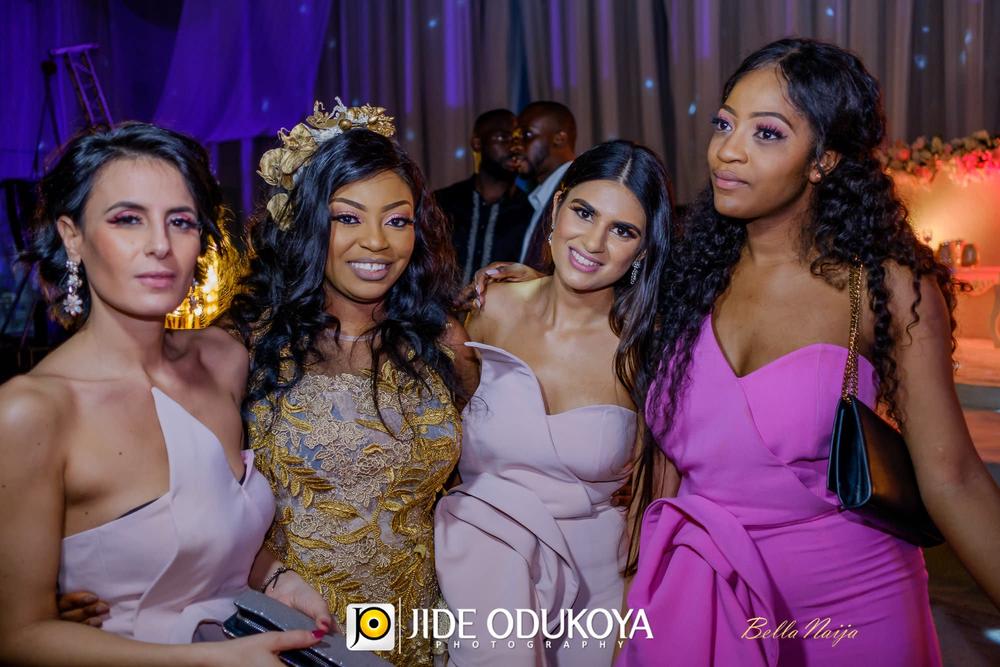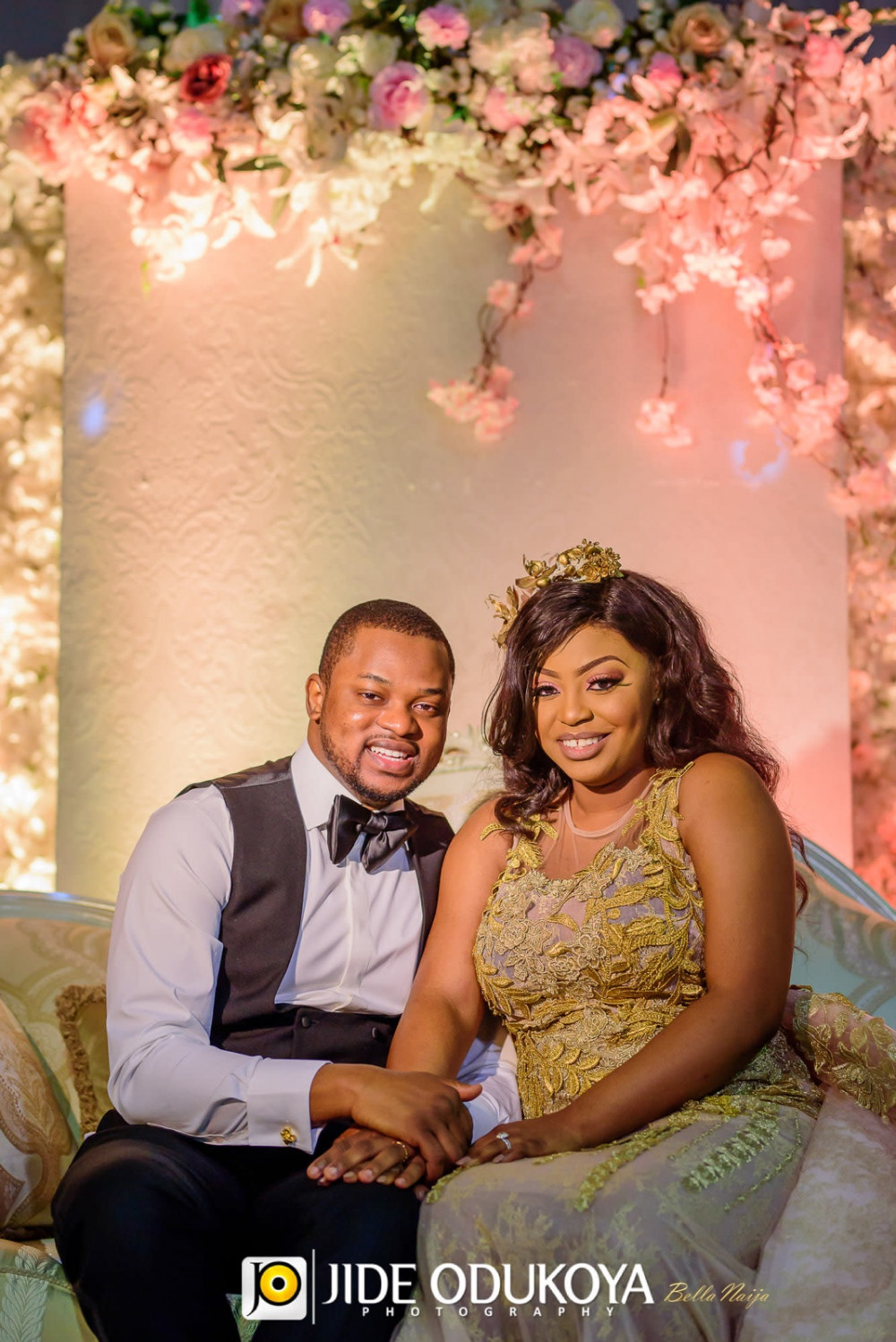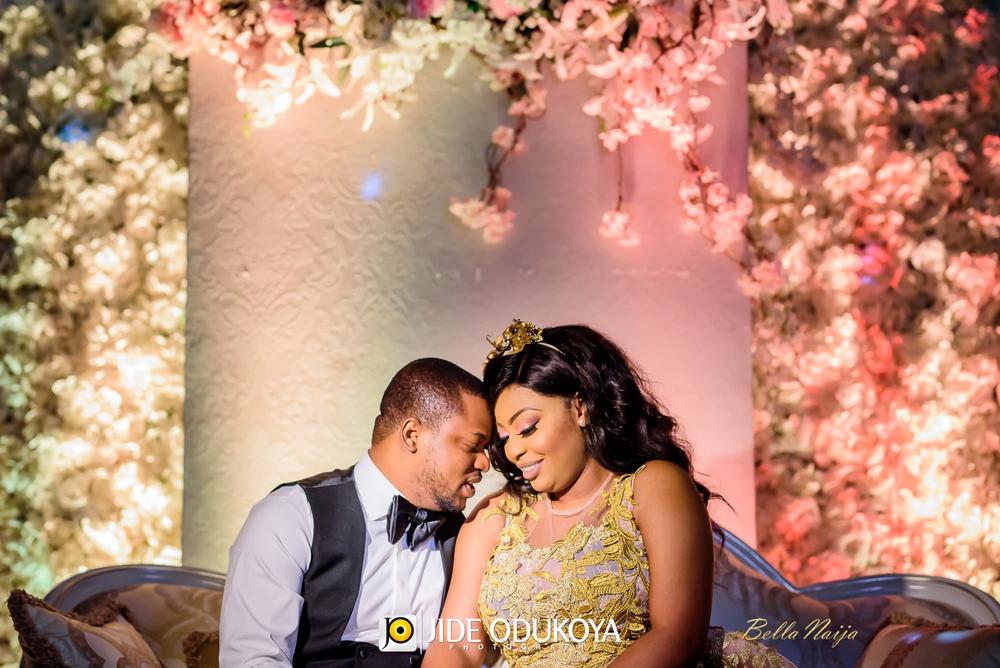 Traditional Wedding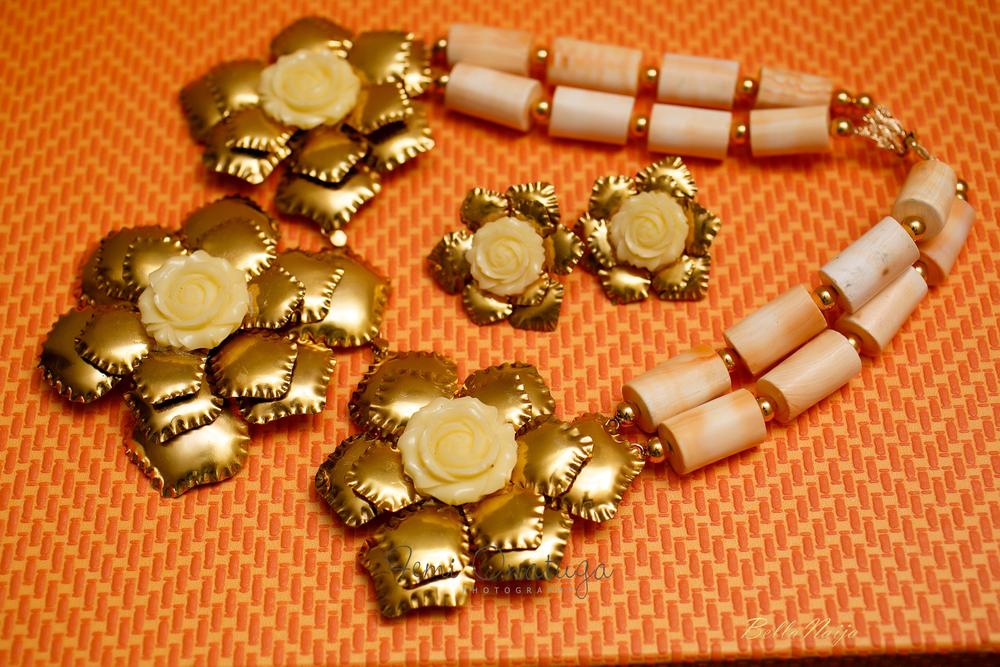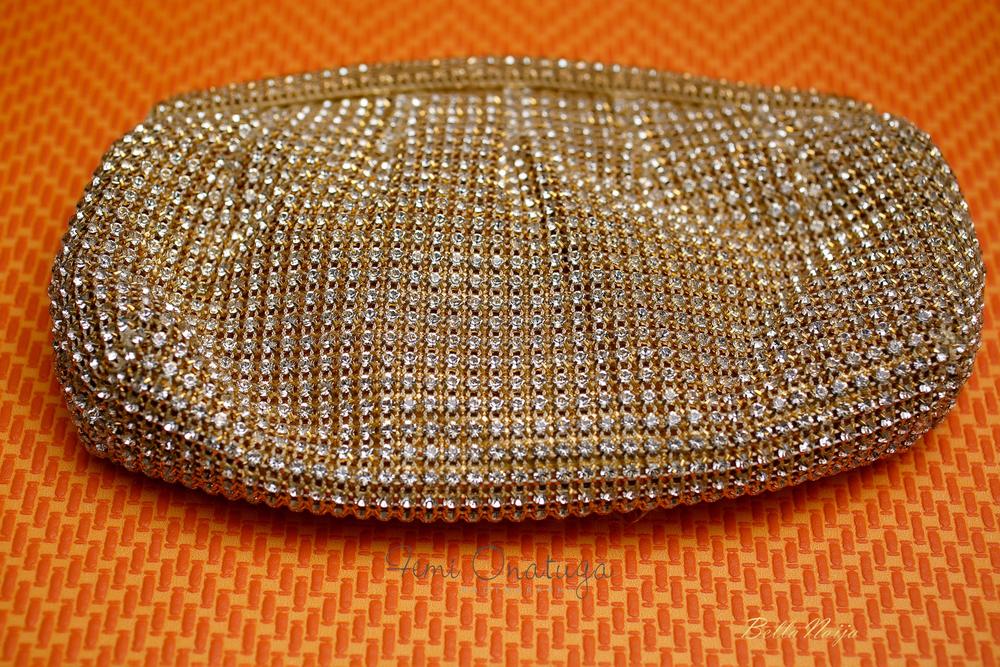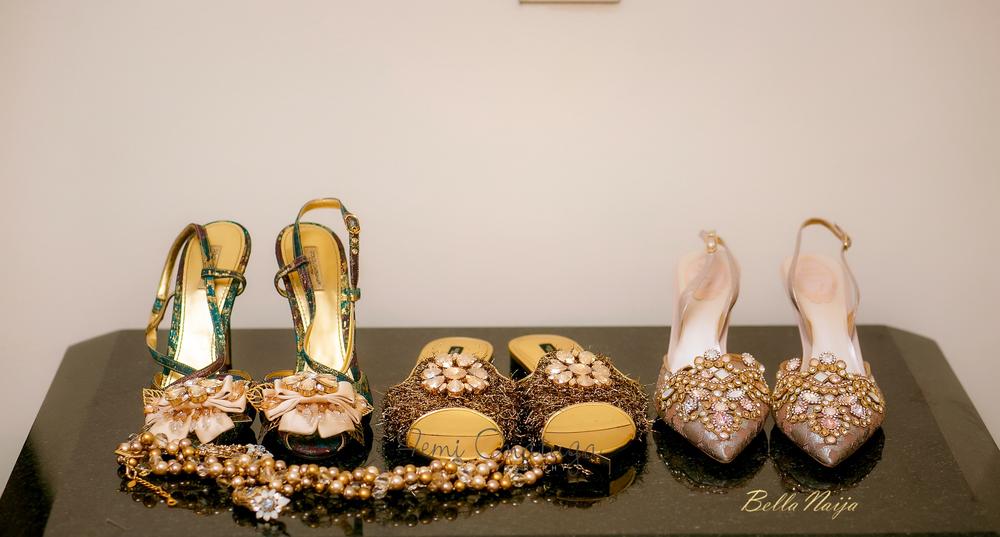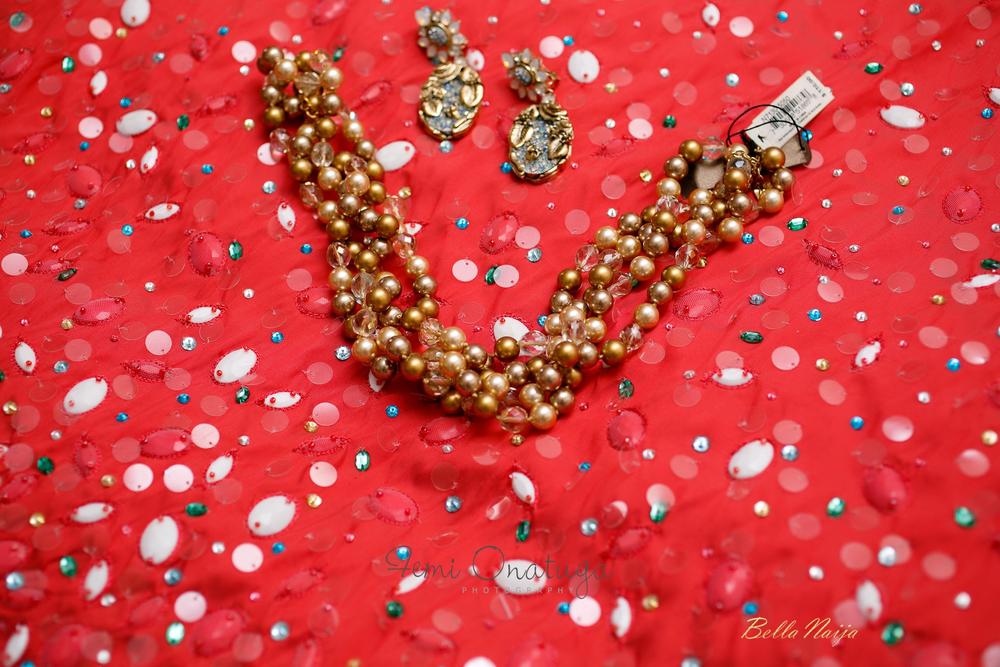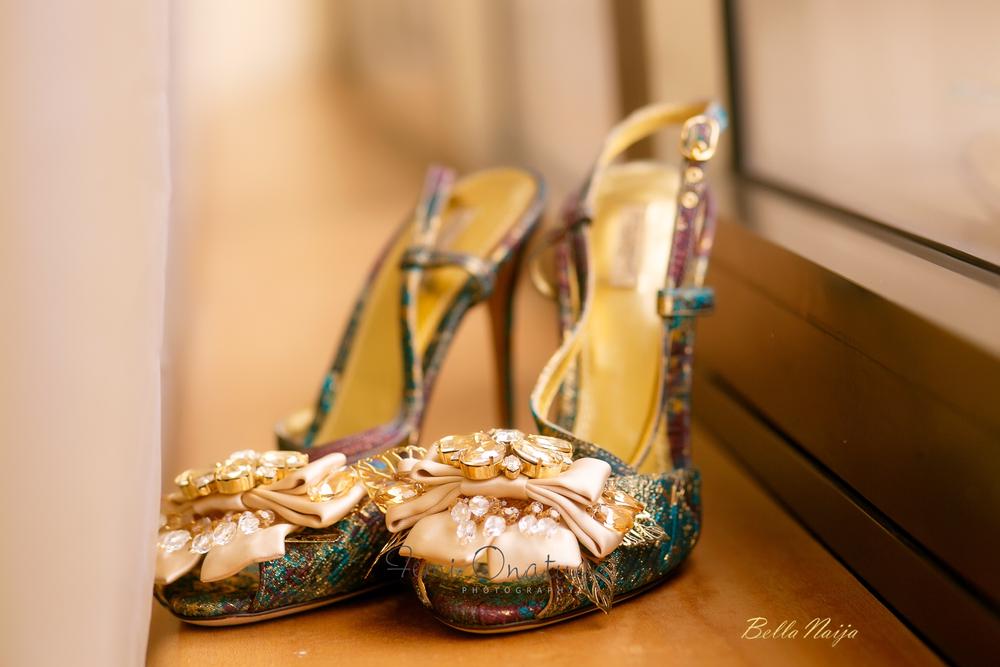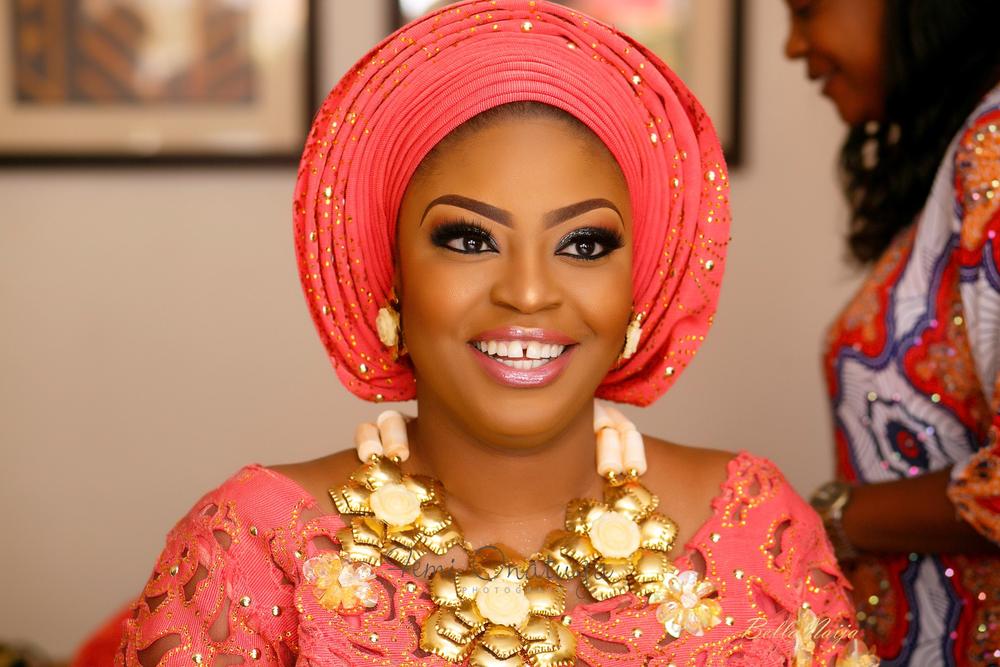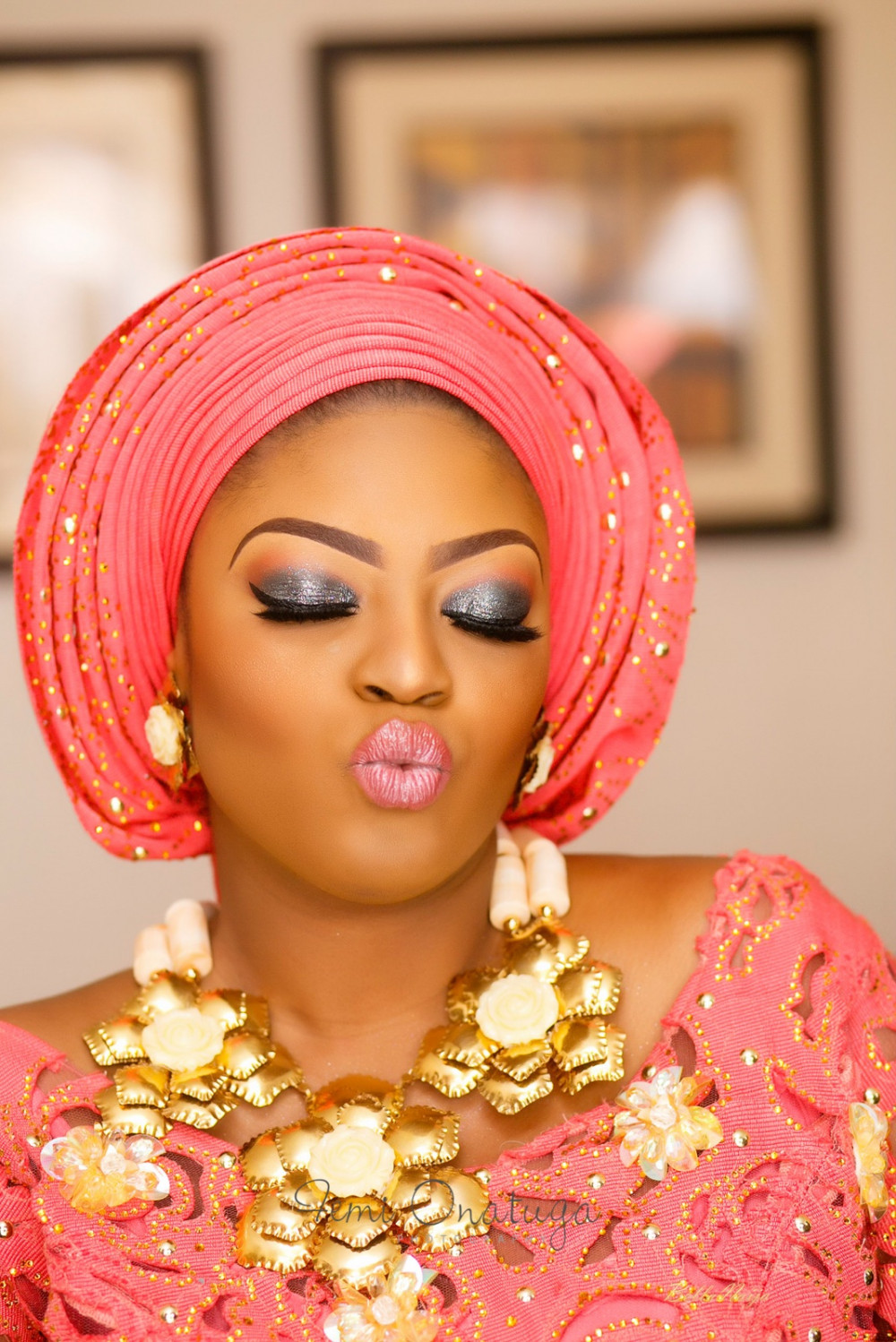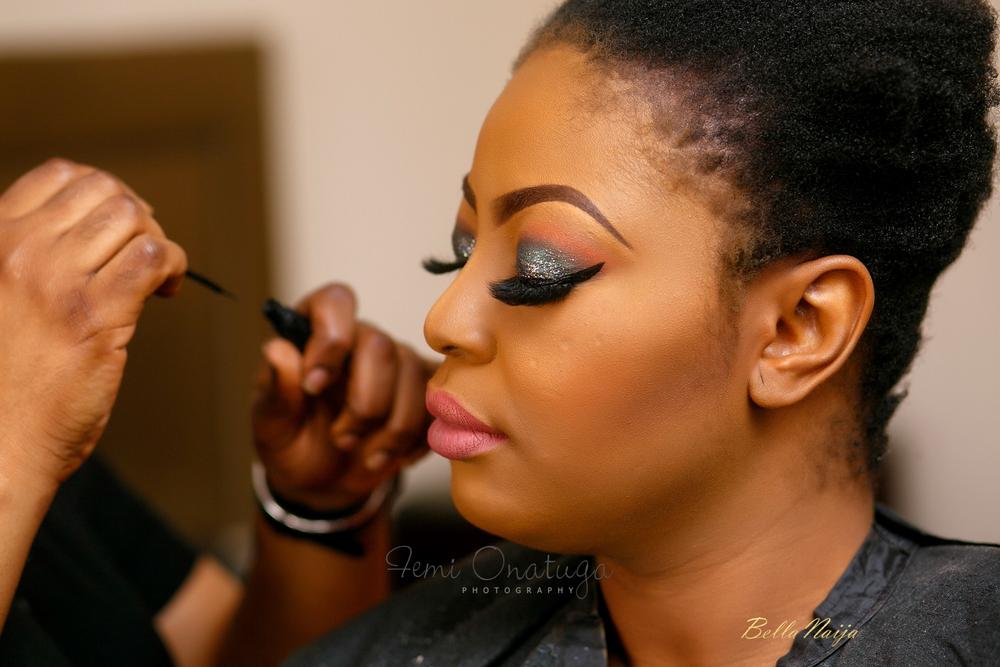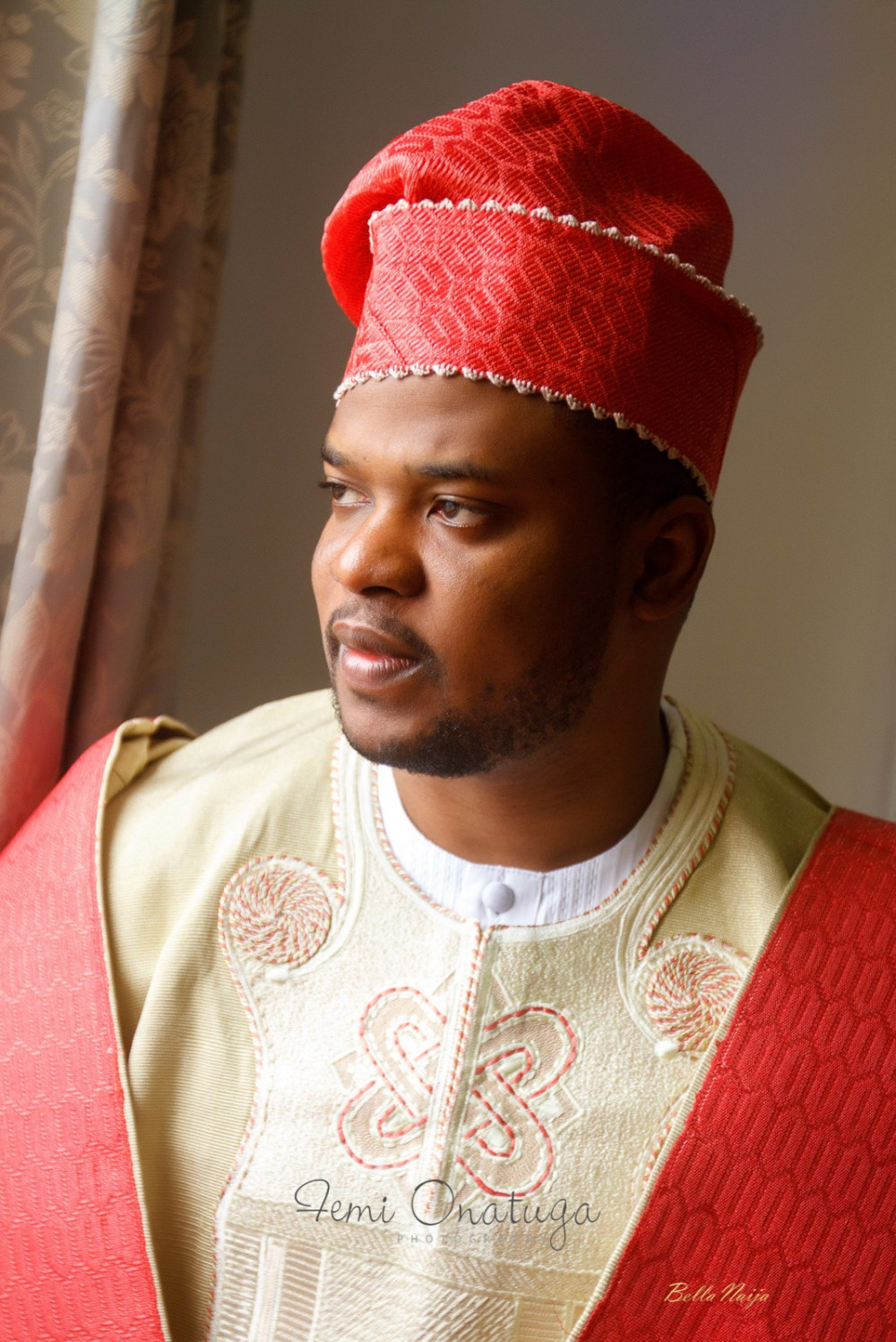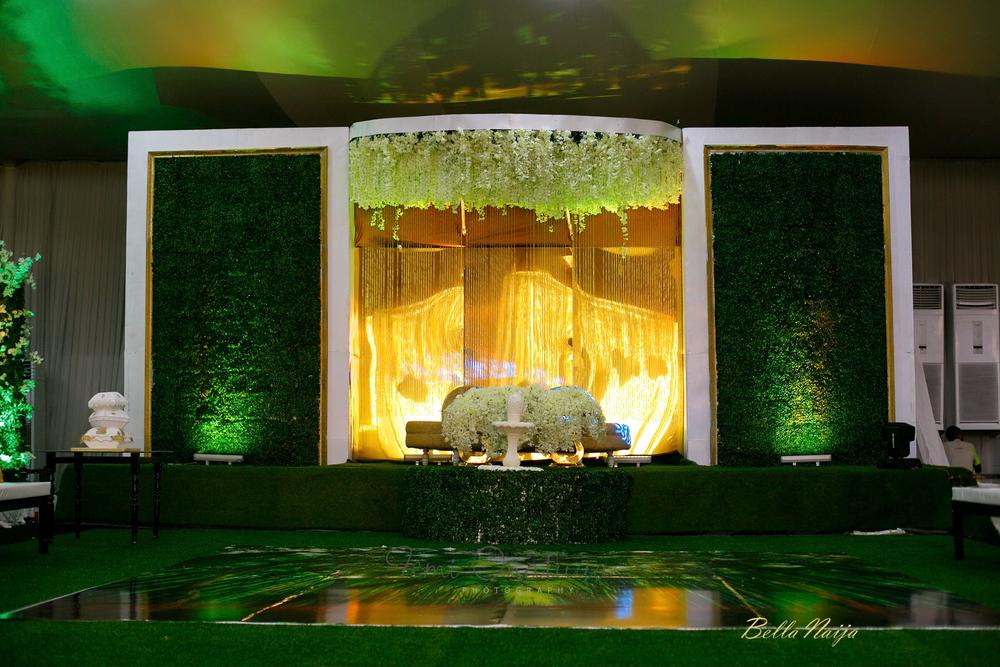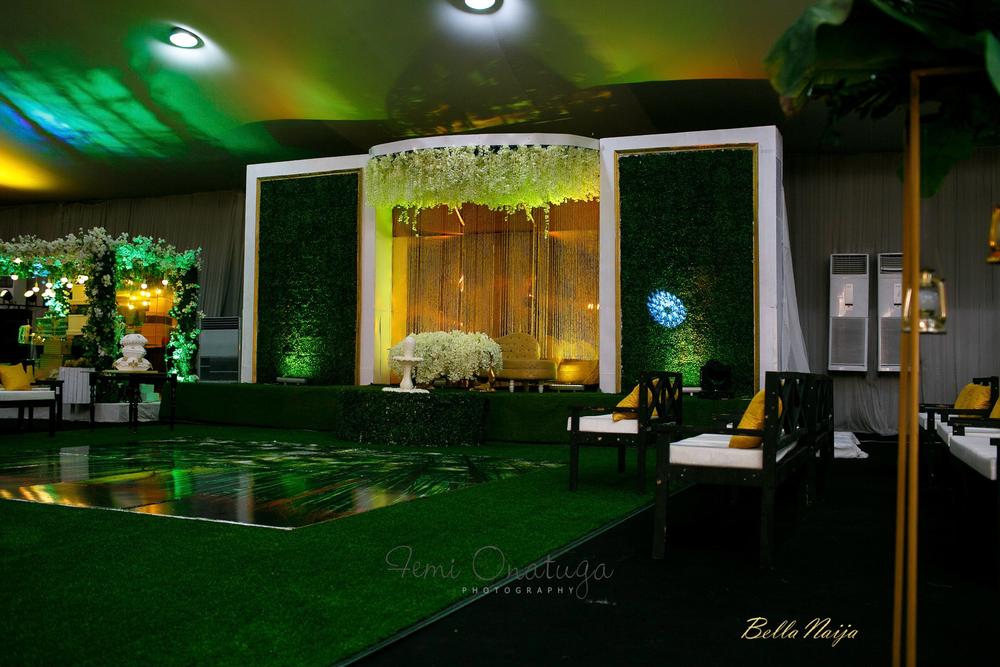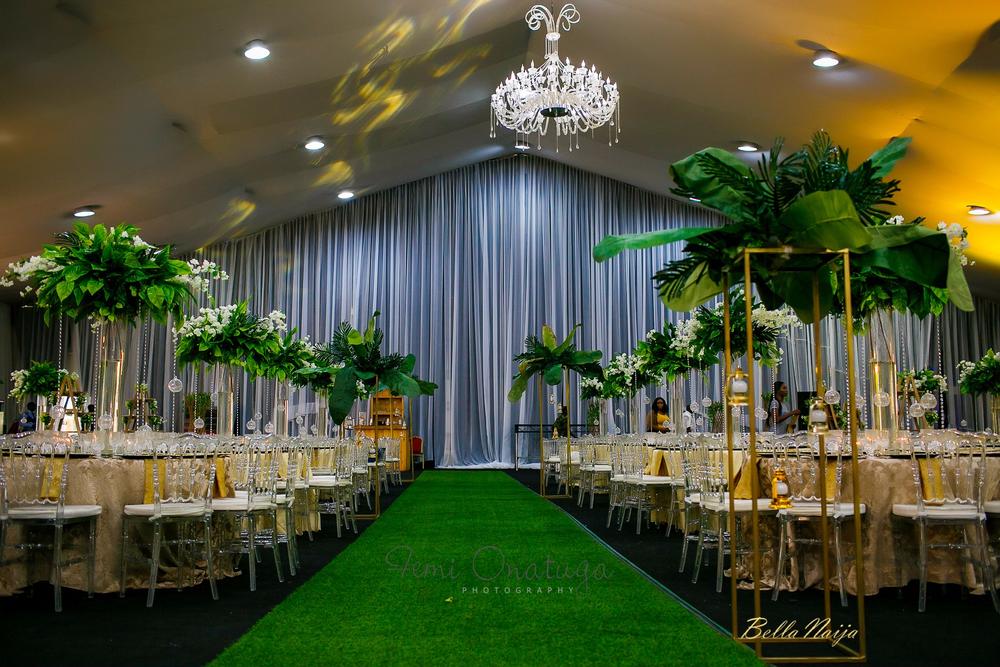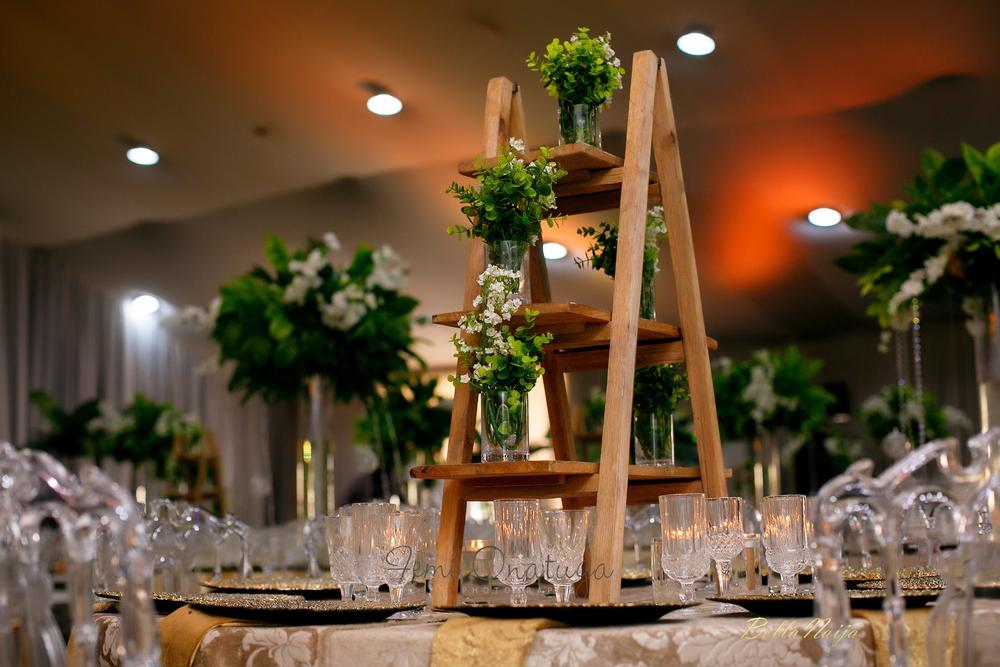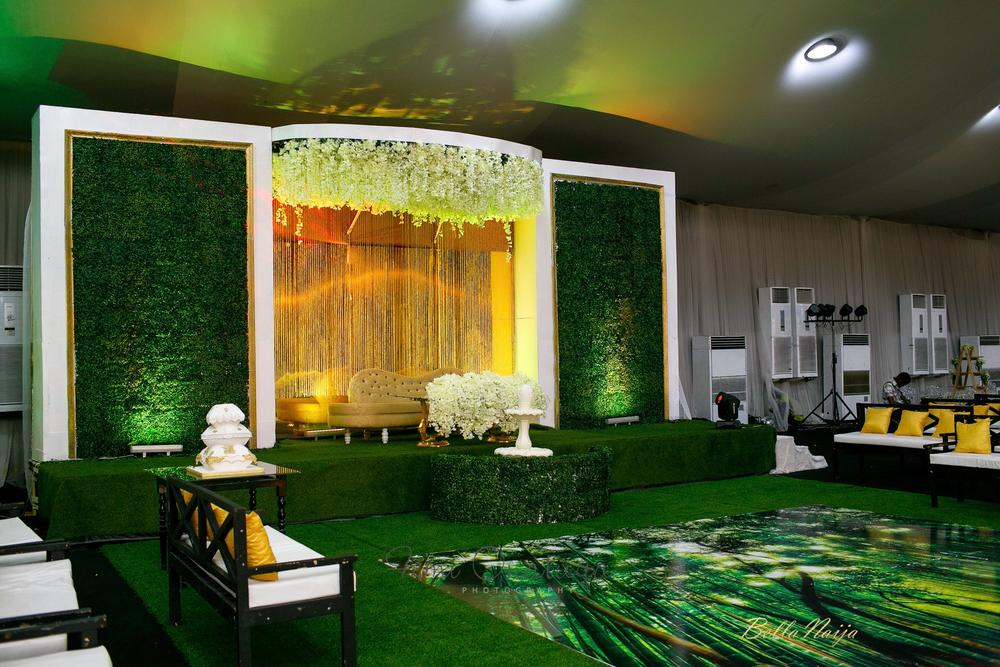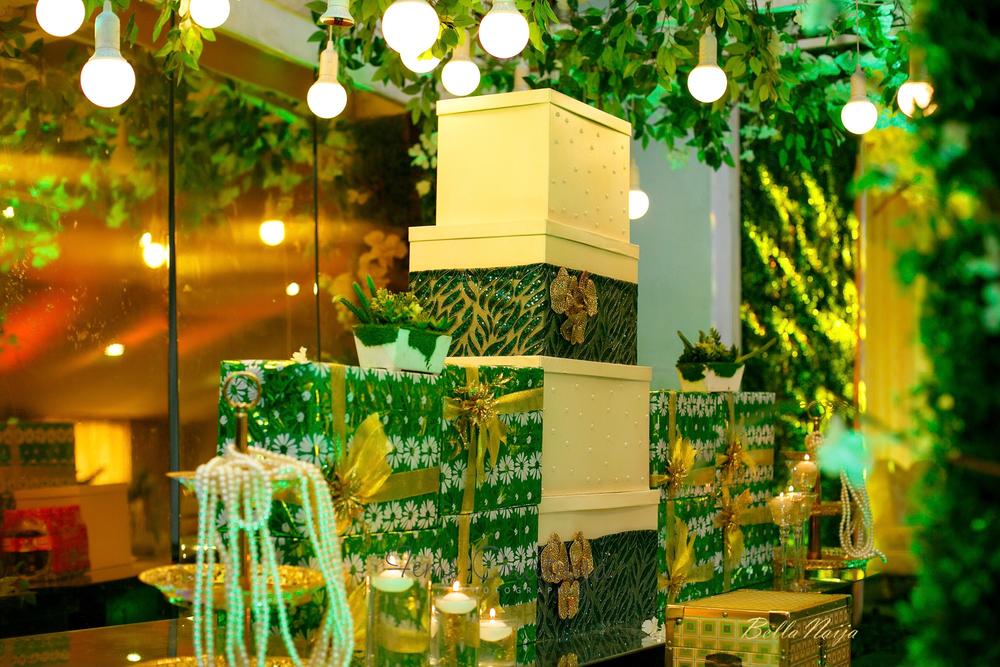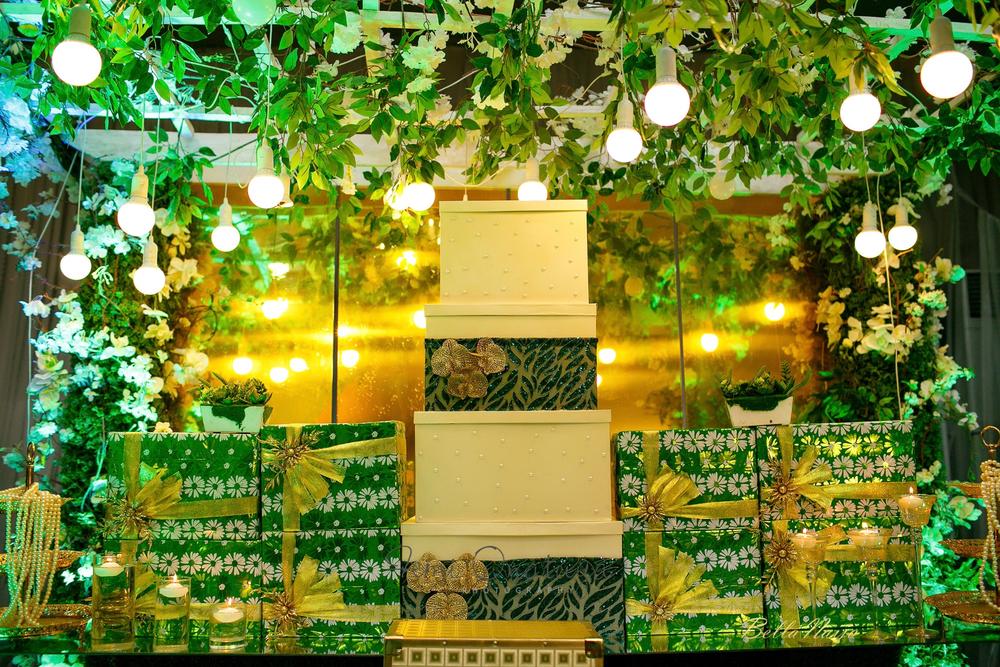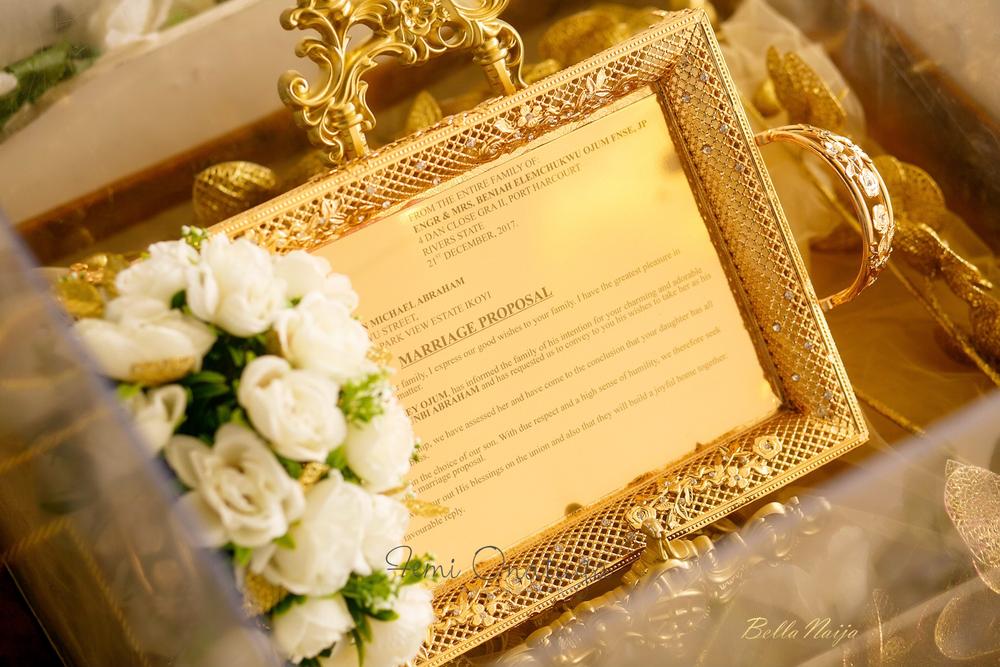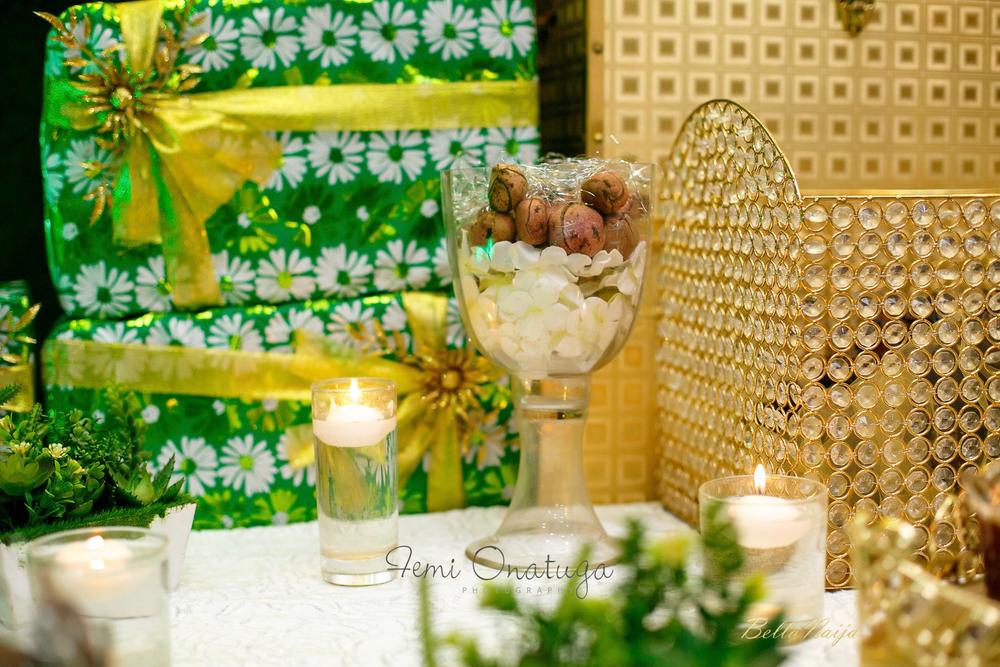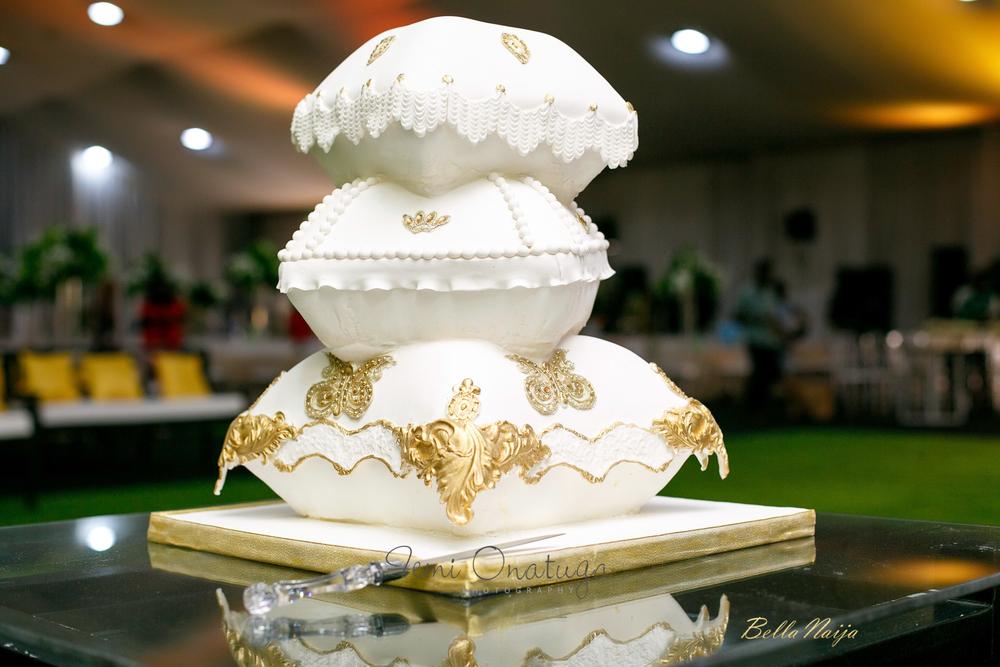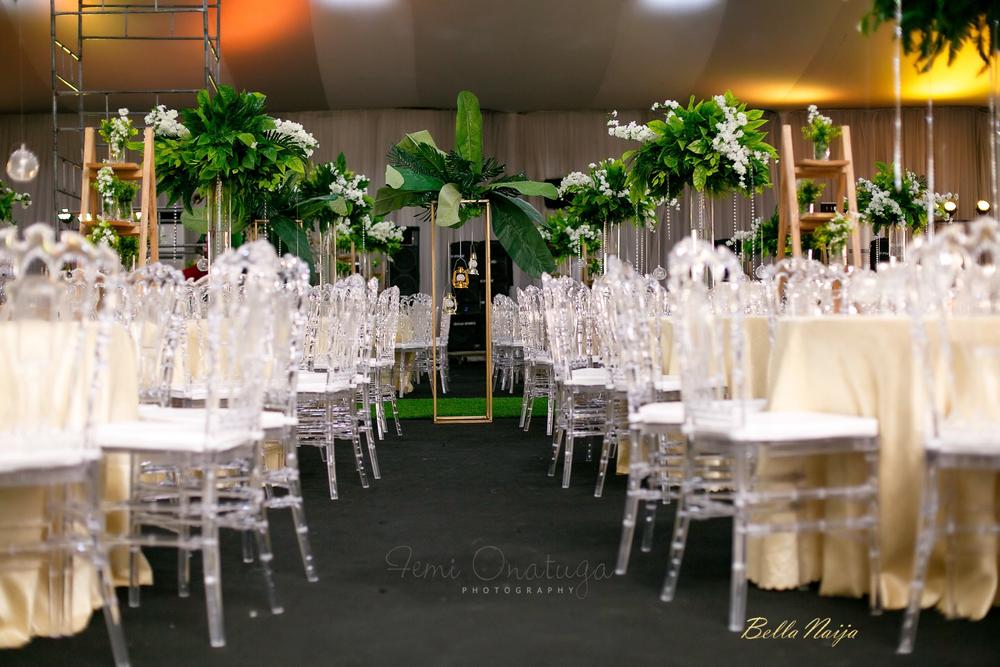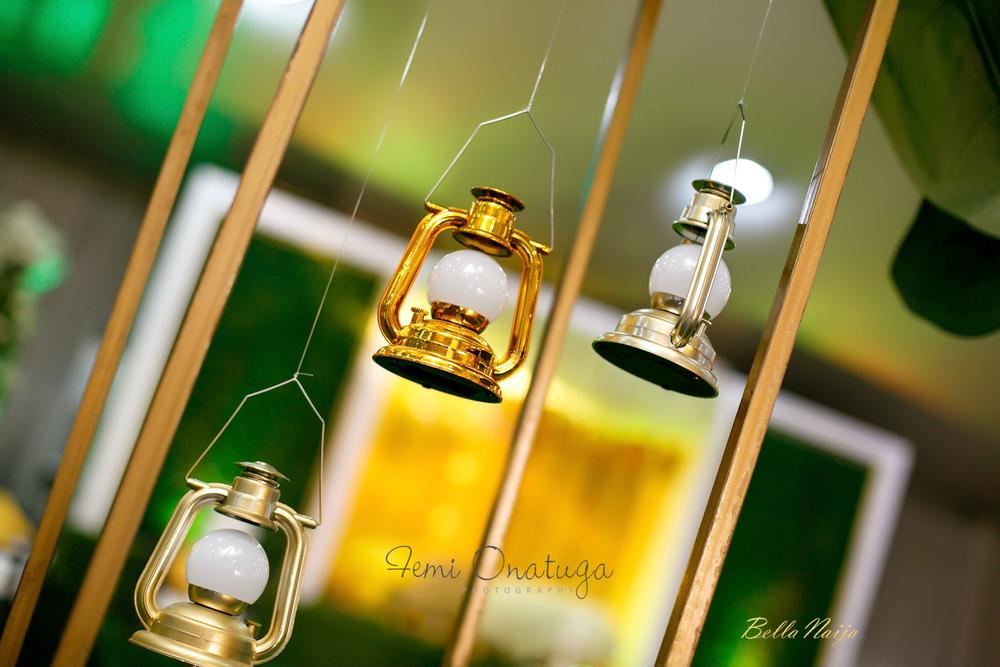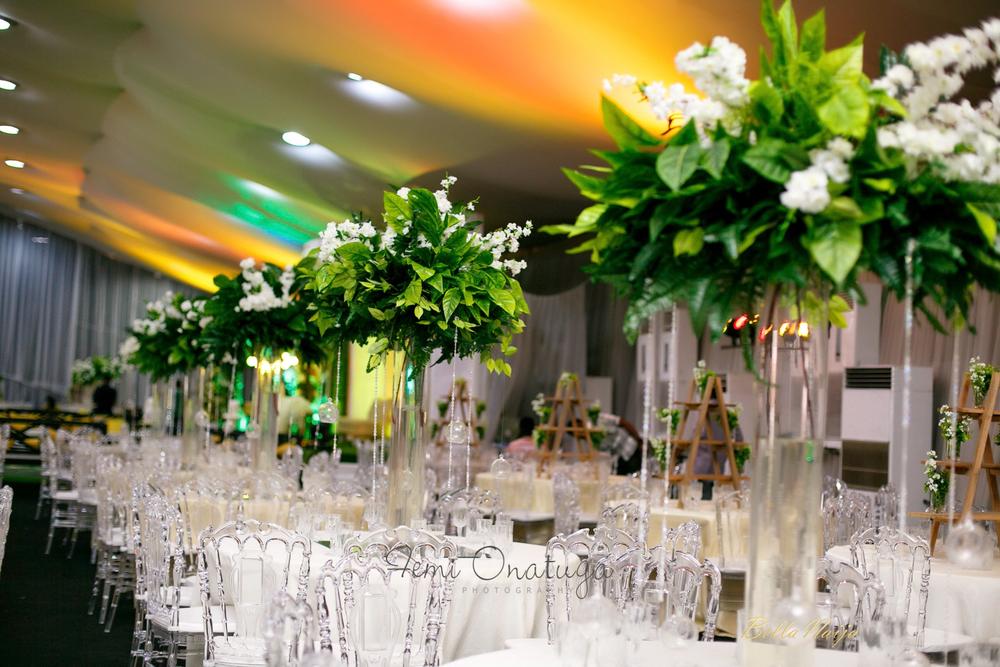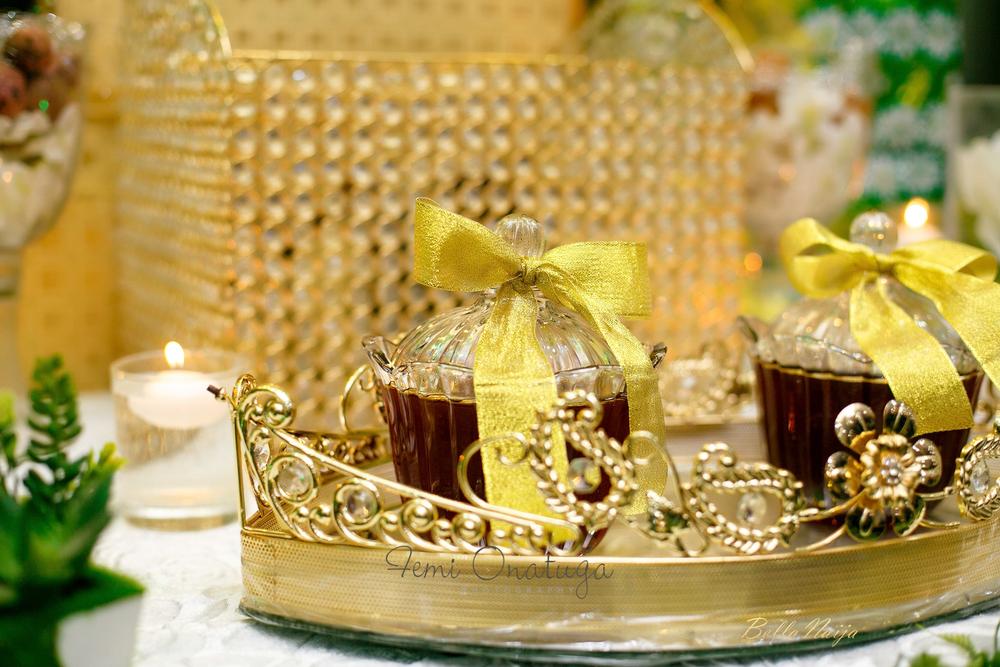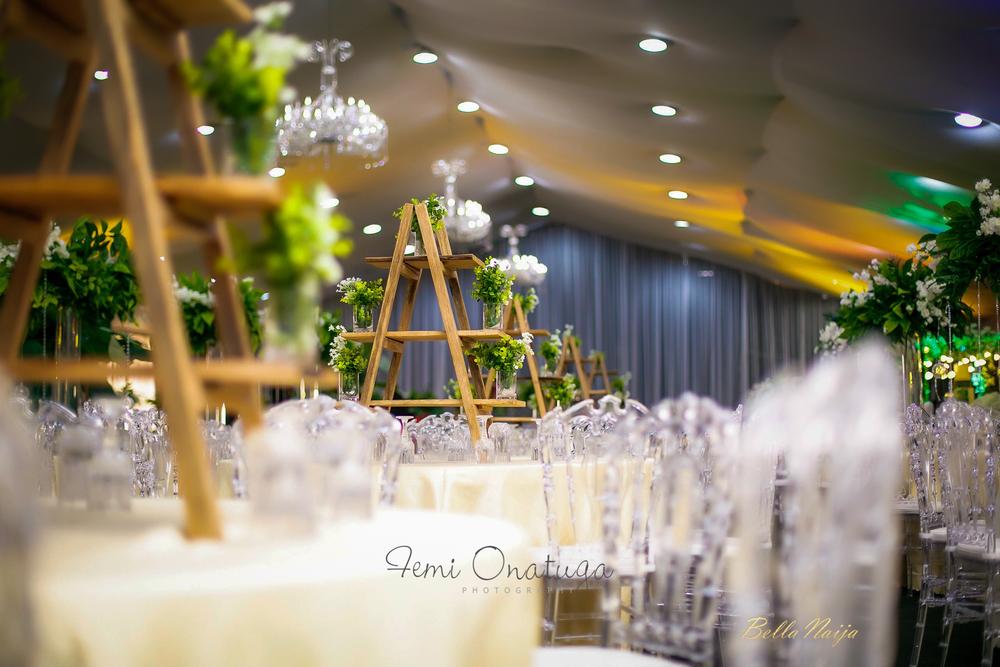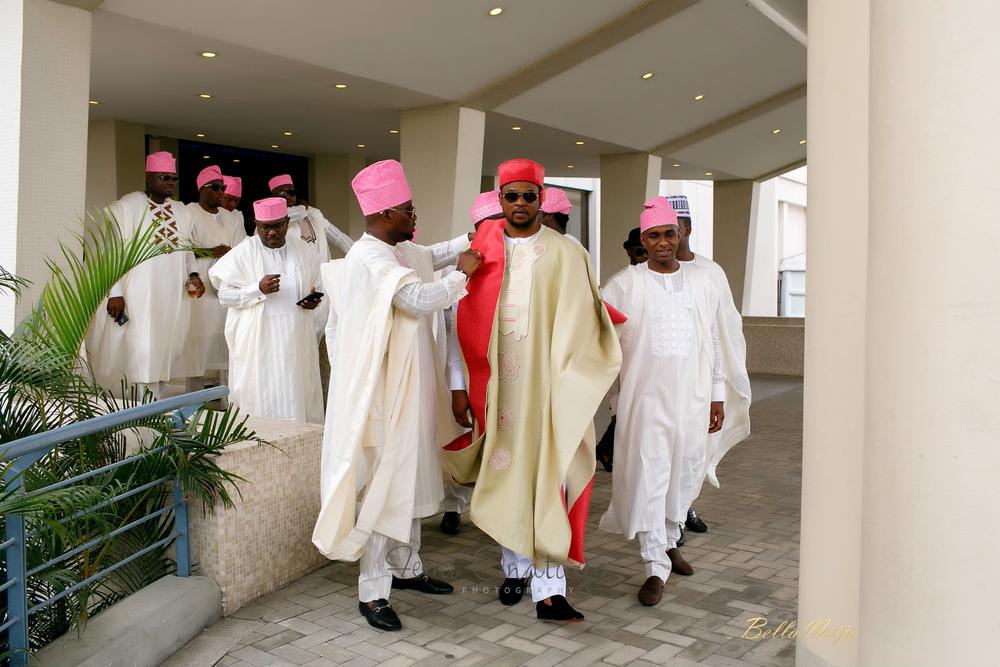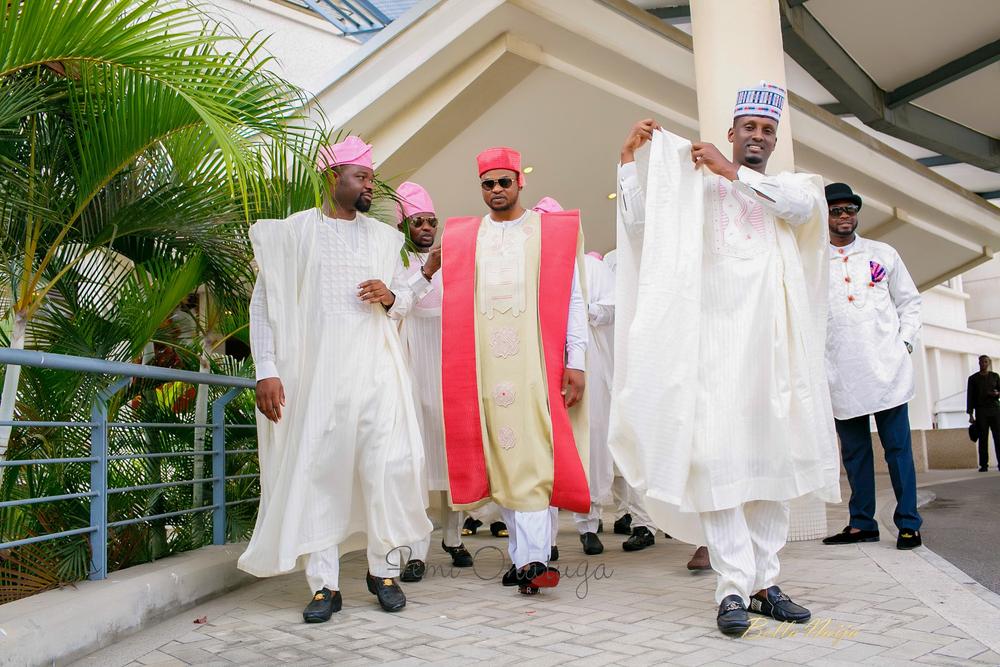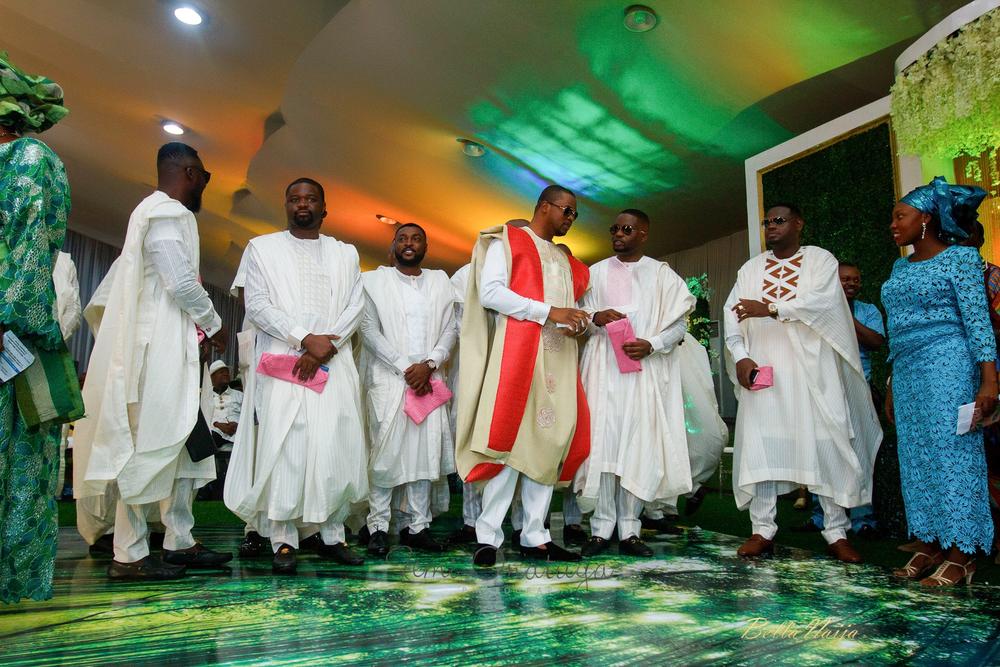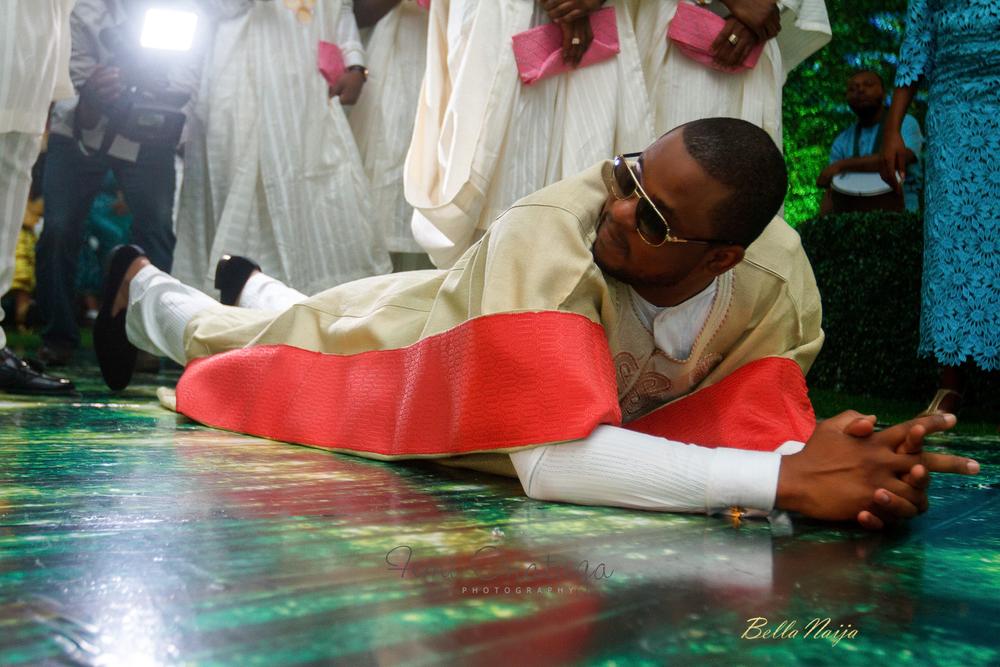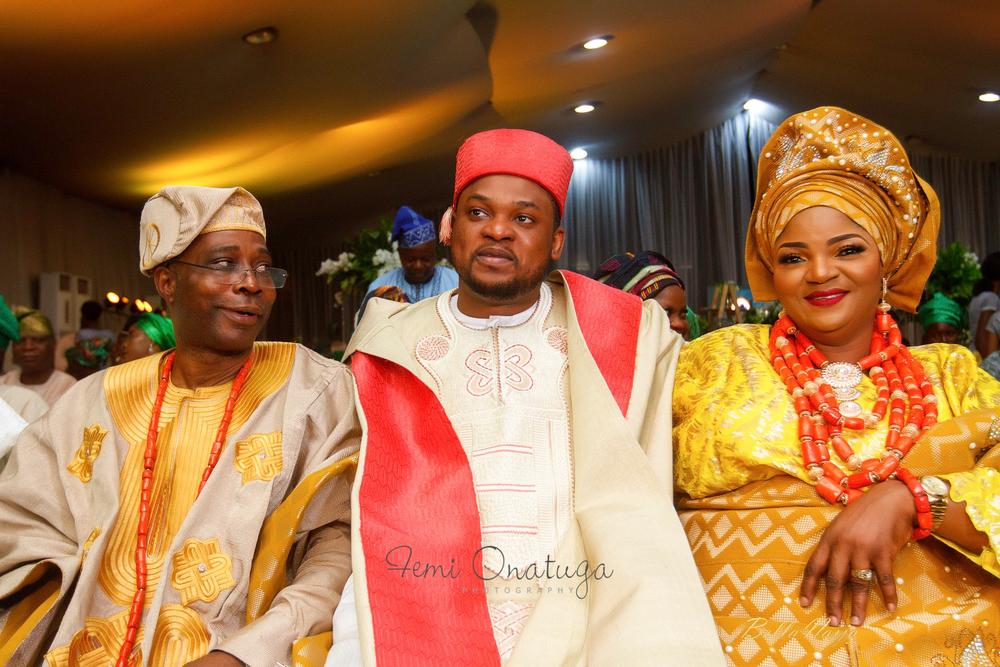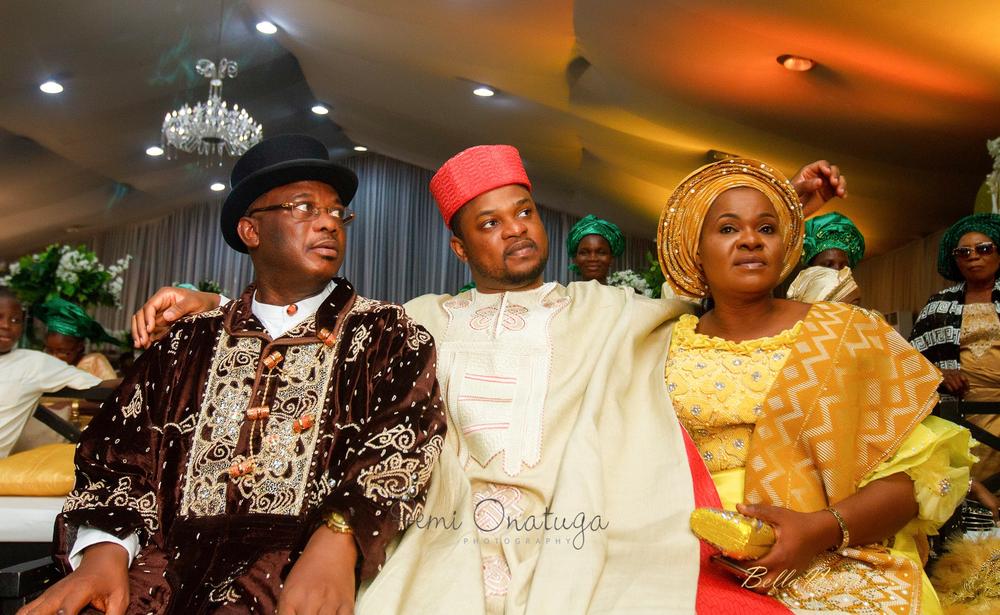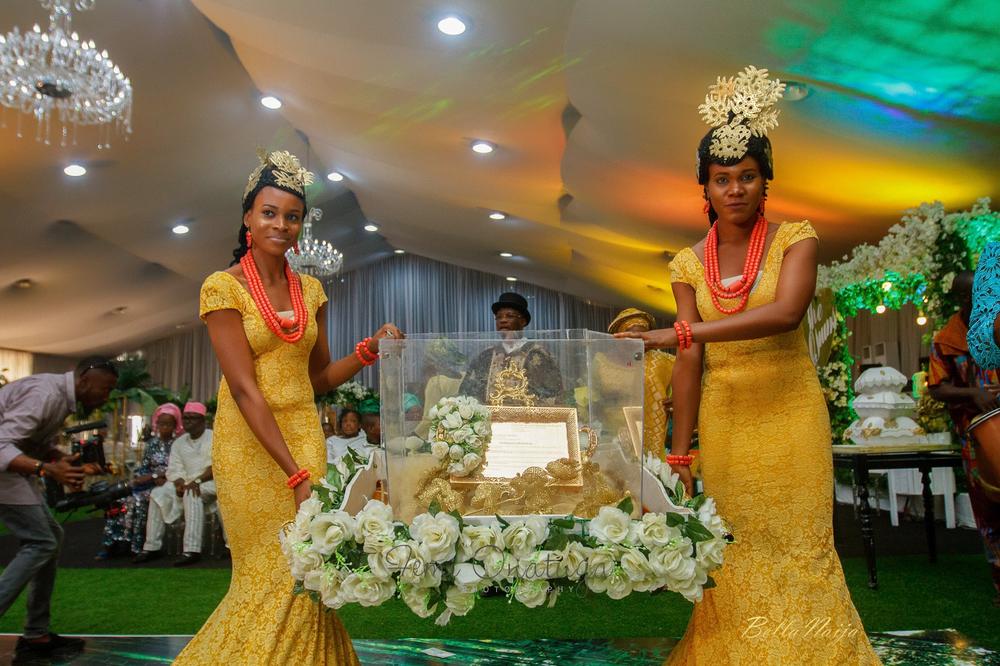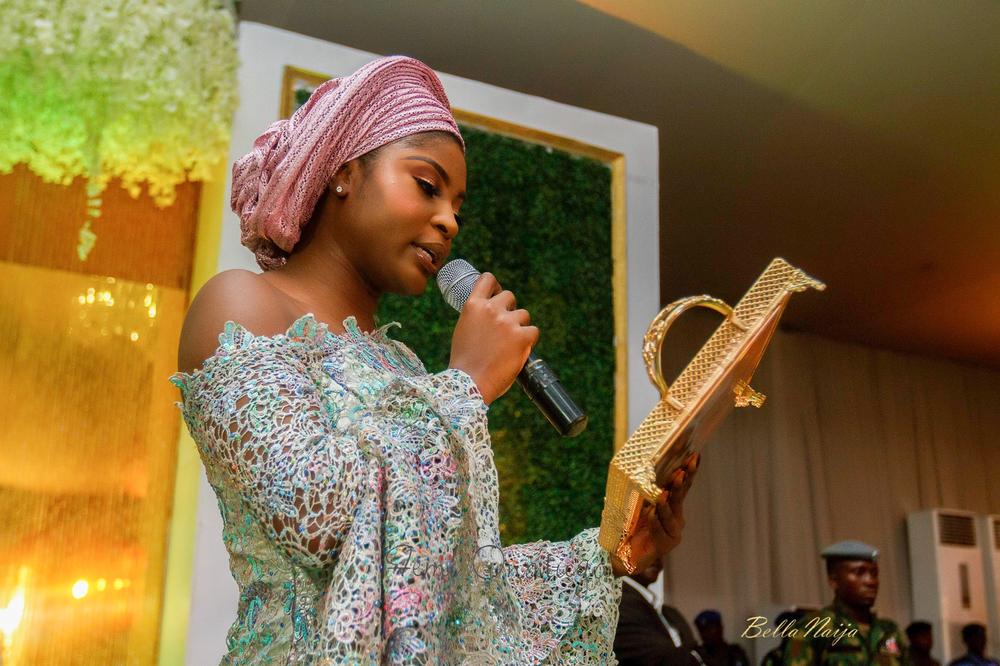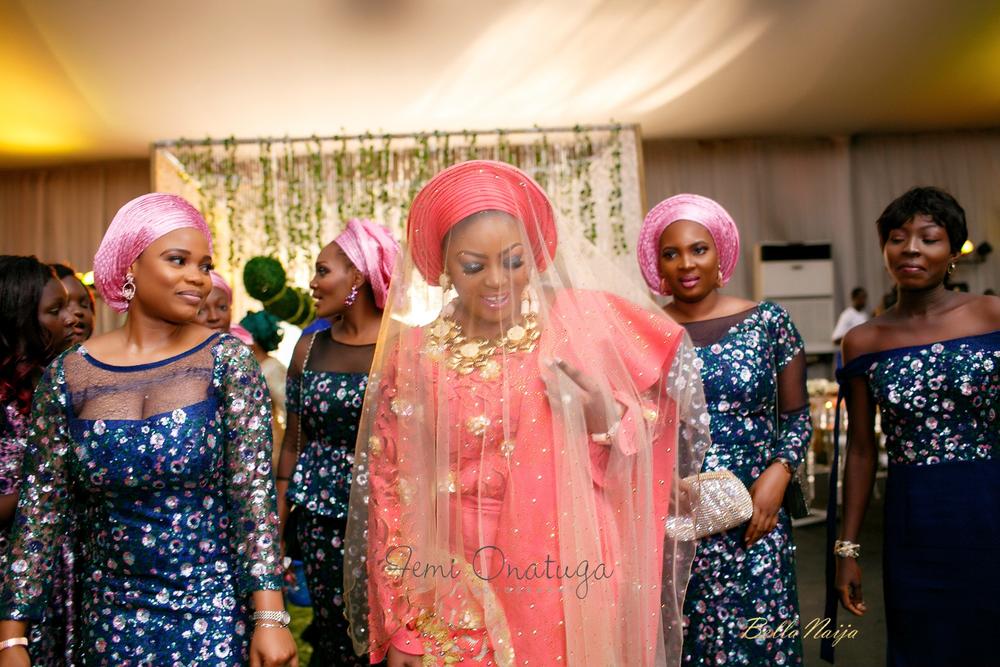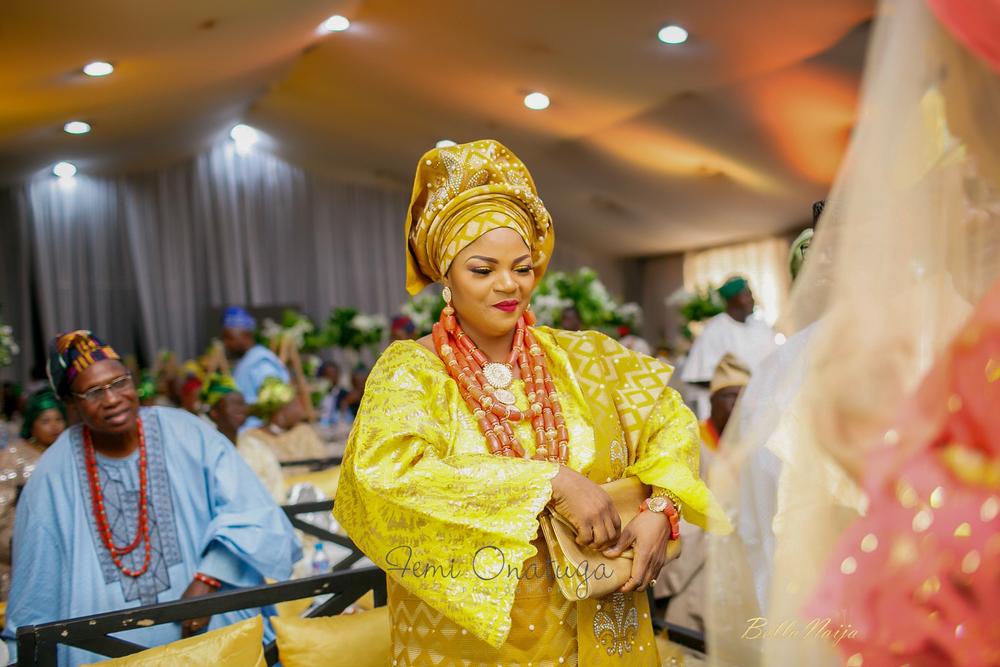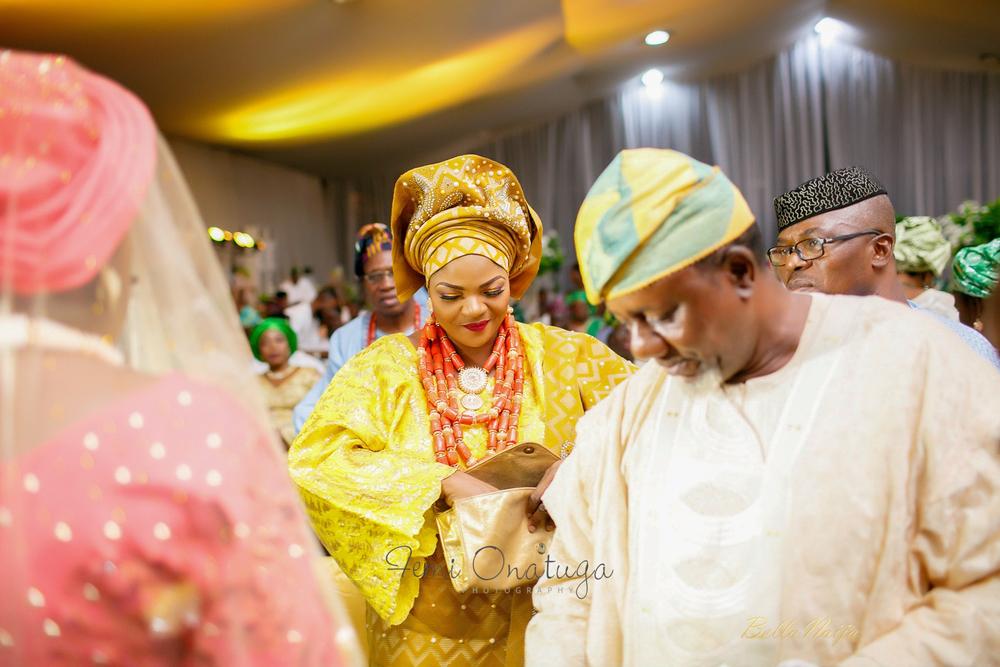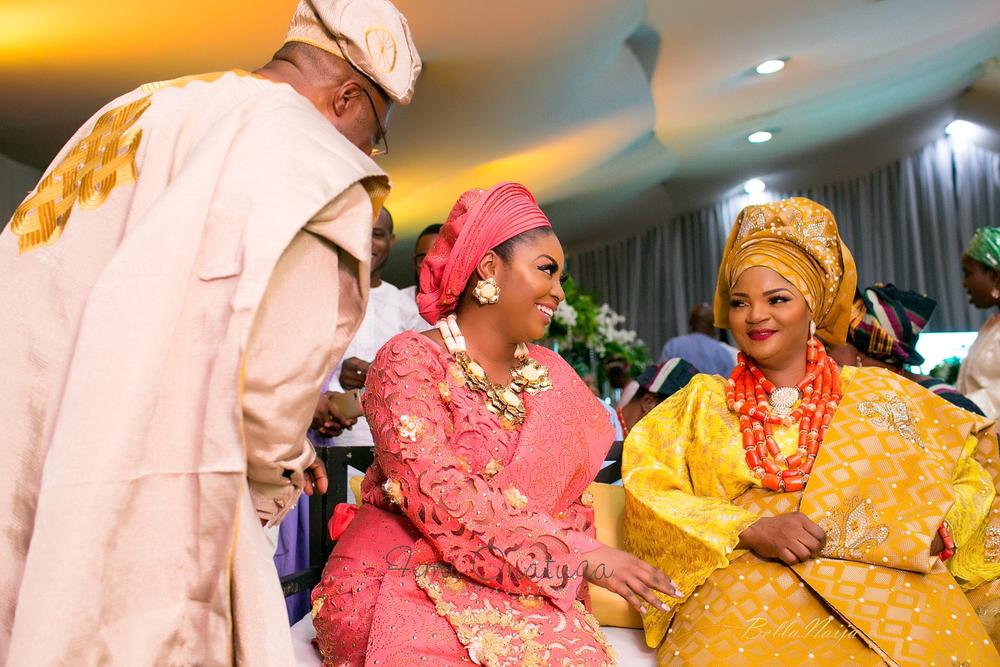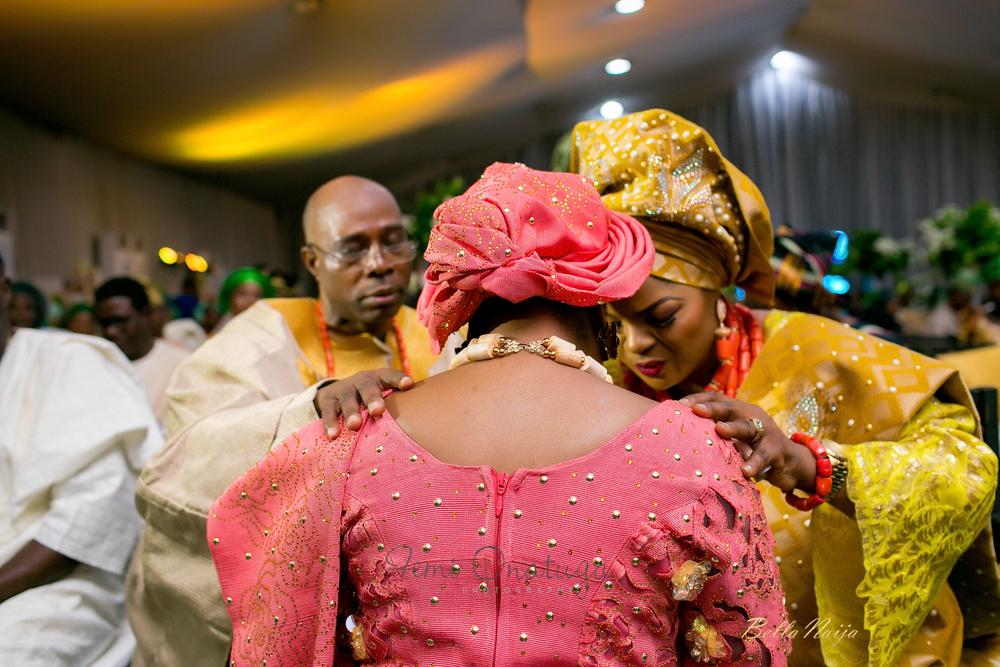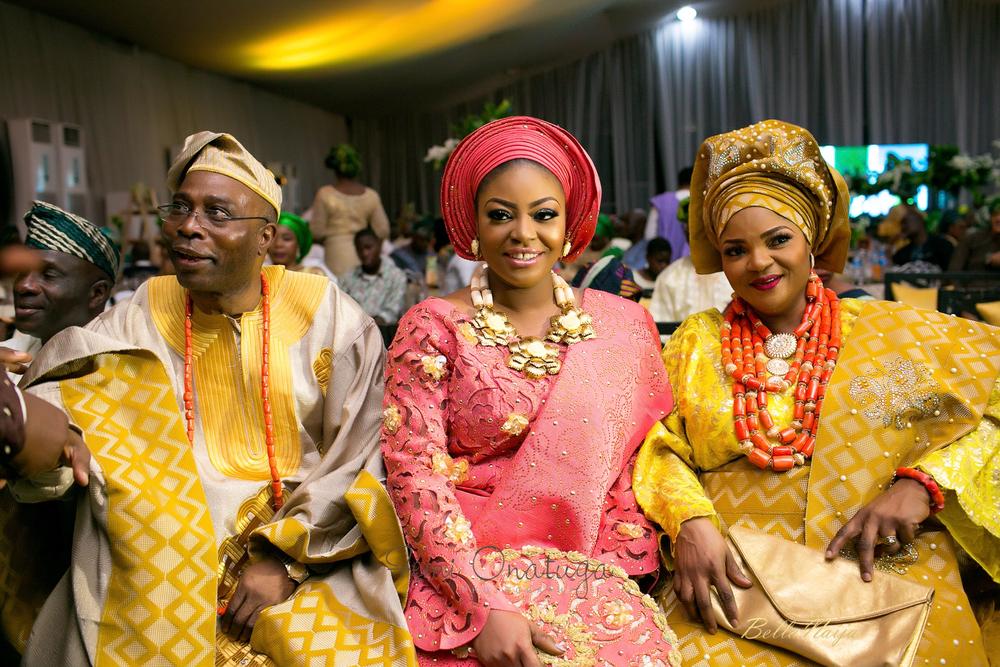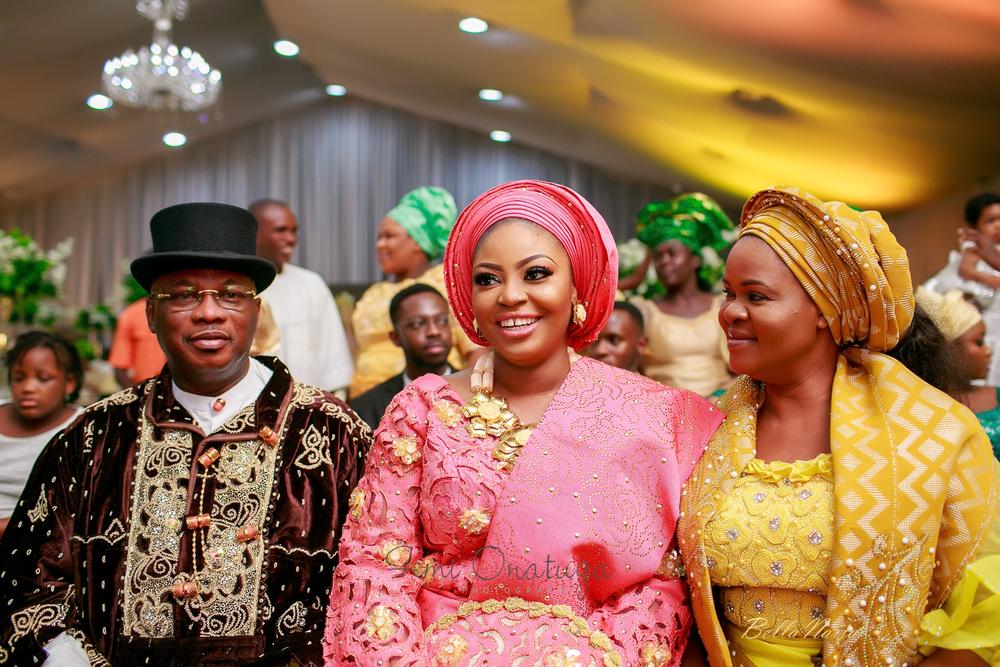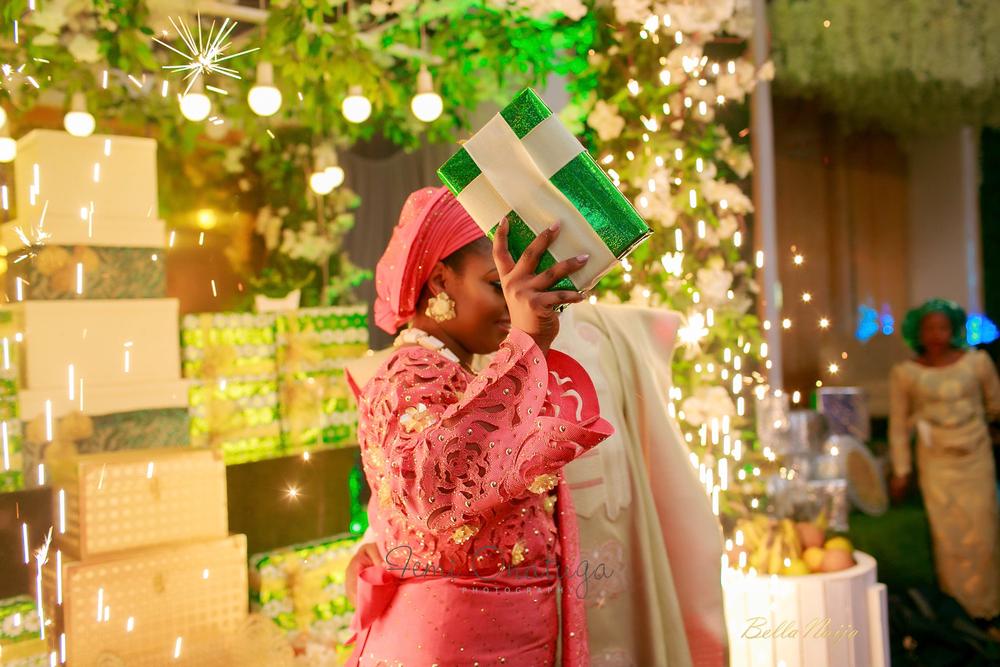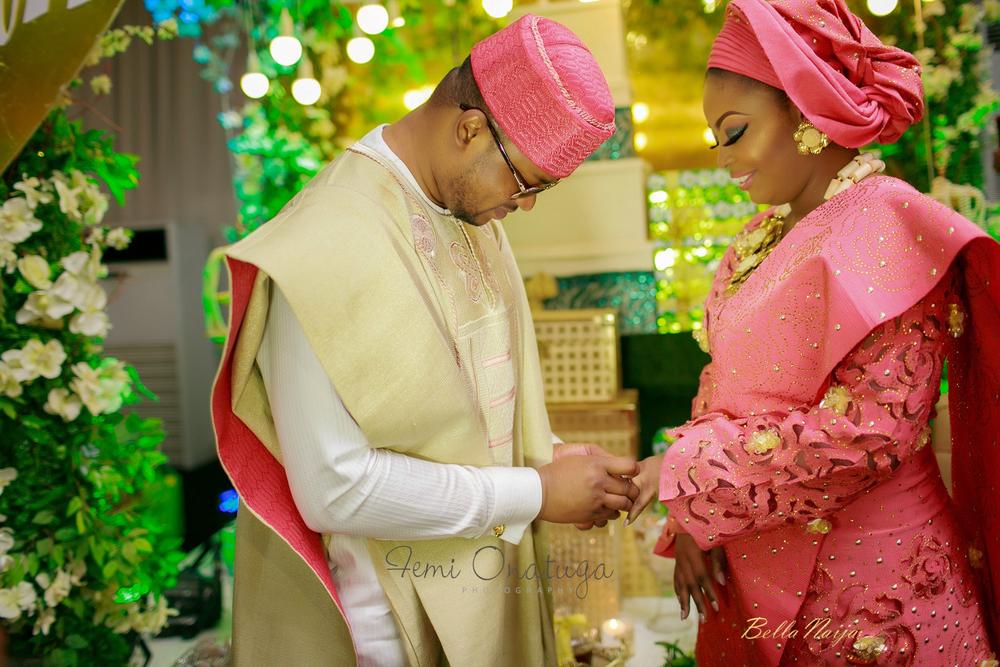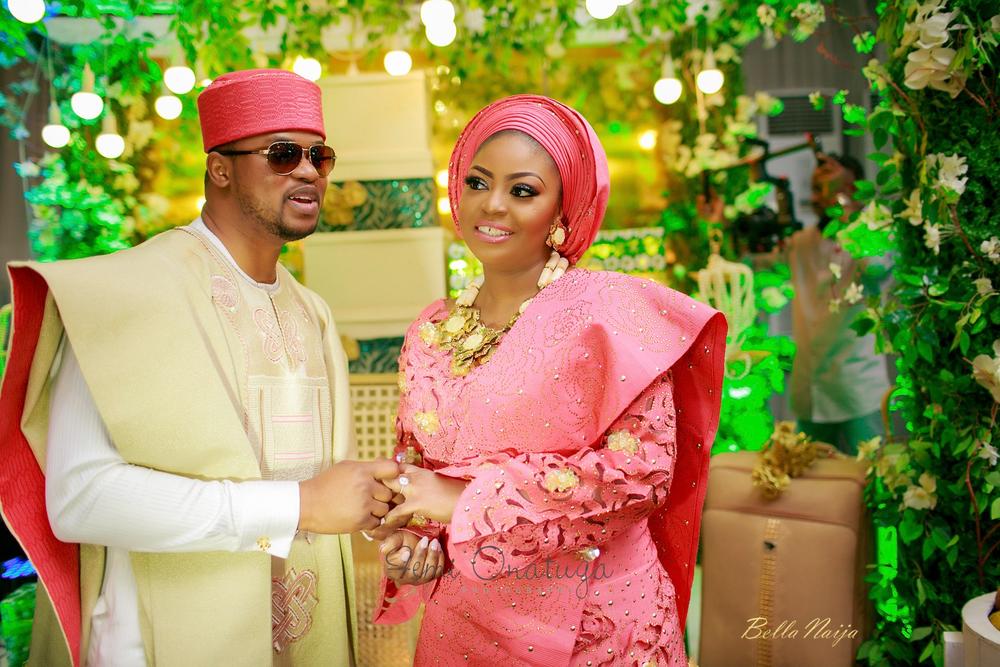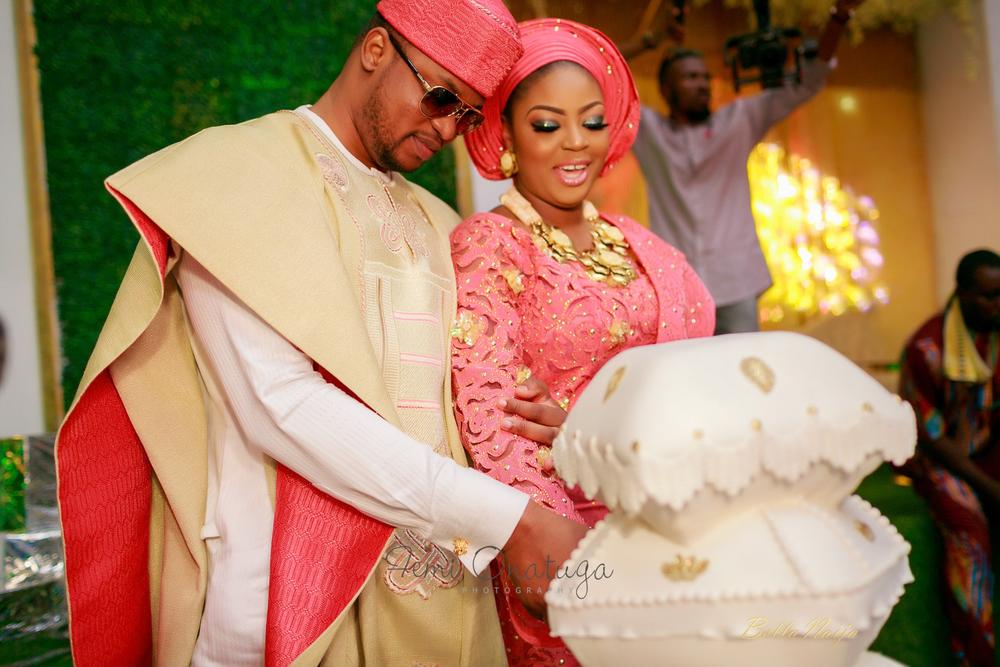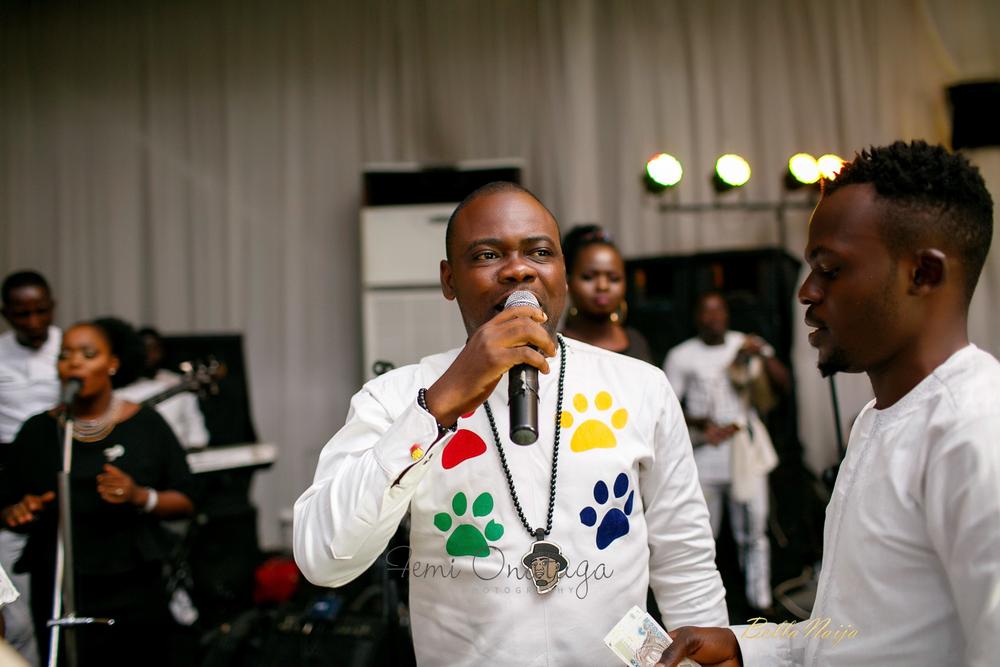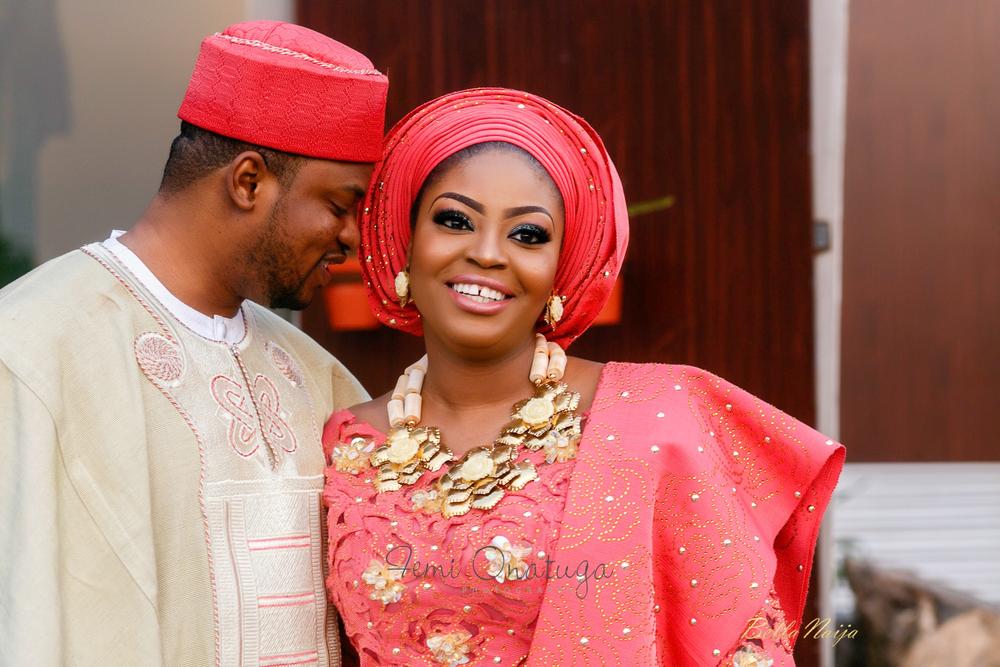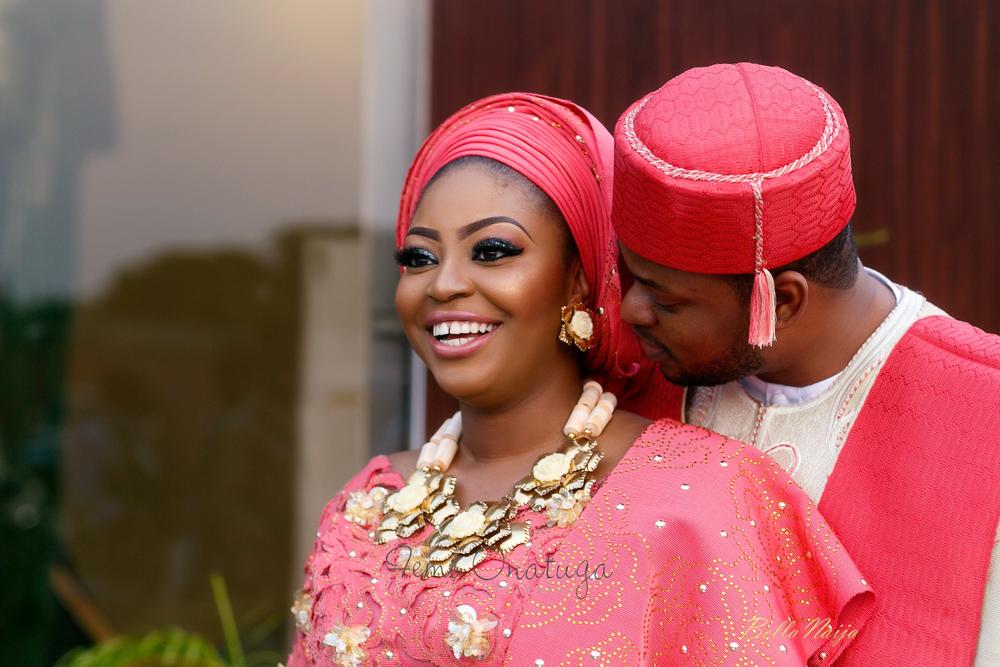 Credits
Traditional Wedding
Planner @2706events
Makeup  @banksbmpro
AsoOke  @patrickayanski
Beads  @geebalo
Eru Iyawo  @eruiyawoconcepts
Photography  @femionatugaphotography
Decor  @aquariantouchevents
Cinematography  @stormblastmedia
Cake  @heladodelicia
Bride's Second Outfit @lanredasilvaajayi
Bride's Third Outfit @lanredasilvaajayi
Groom's Second outfit @voditailors
Bride's Shoes @renecaovilla | @dolcegabbana
Groom's Shoes @giuseppezanotti
Décor @aquariantouchevents
Alaga @sokoyokoto_
DJ @iamdjlammy
Venue Balmoral Convention Center, Federal Palace Hotel
White Wedding
Planner @2706events
Makeup  @banksbmpro
Hair  @tasalahq
Photography @jopstudios
Dress #YolanChris
Groom's Tuxedo  @maiatafo
Bouquet  @araliabynature
Bridesmaids Dresses  @fablanebyderin
Videography @stormblastmedia
MC @teeacomedian_
Groomsmen Tuxedo @kimonokollection
Groom's Tuxedo @maiatafo
Bride's Second Dress Yolan Chris
Bride's Shoes @louboutinworld
Groom's Shoes @louboutinworld
Bridal Accessories #YolanChris
Bridesmaids Dresses @fablanebyderin
Groomsmen Outfit @kimonokollection
Bridal Robe @boohoo
Special Effect @innovatemedia1
Décor @saraoevents
Cake @heladodelicia
DJ @djobiajent
Venue Landmark Event Center
Church Ikoyi Baptist Church