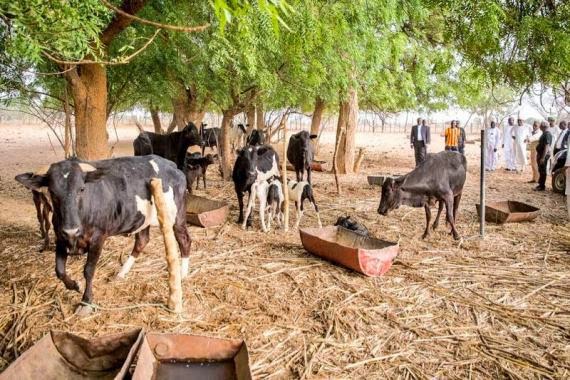 Fresh violence has reportedly unfolded in Taraba State as rustlers attacked Mambilla Plateau in Sardauna Local Government, killing 20 people, Premium Times reports.
Bashir Muhammad, representing Nguroje and Gembu constituency I the State House of Assembly confirmed the attack, adding that over 200 cows were rustled. He said:
There have been silent and systematic killings of Fulani nomadic herdsmen in the remote areas in Mambilla Plateau.

It is unfortunate that while efforts are being made to restore peace, the killings continued unabated and many people feared killed between Thursday to Sunday, just as dozens of livestock were killed or injured. I was even told that over 200 cows were rustled.

Security is grossly in adequate because some of the affected villages are remote and in hinterlands that can take one or two hours to be reached. We want presence of more security, particularly soldiers to ensure peace.
Saadu Mogoggo, a resident of Leme area of Gumbu, and had fled his home, told Premium Times 2 of his brothers had been killed by a group he identified as Mambilla Militia. He said:
As I am talking to you, we are yet to bury their corpses.

The ethnic militias attacked our residence in Leme where they killed our father last month. During this attack, the Mambillas took away our over 100 cows.

My two younger brothers reported the matter to a nearby military base and a soldier was attached as escort to retrieve the stolen cows. Unfortunately, in the process, my younger brothers were both killed while the soldier fled with injury.
Ahmadu Nguroje, a community leader, said at least 20 had been killed, with 12 others in the hospital. He said:
At least 20 people are feared killed, looting of houses, shops and burning down to ashes by the Mambilla militias along Tapare and Yerimaru axis have been recorded here in Sardauna LGA of Taraba State.

About 12 others were also wounded and are on admission at a hospital in Gembu.