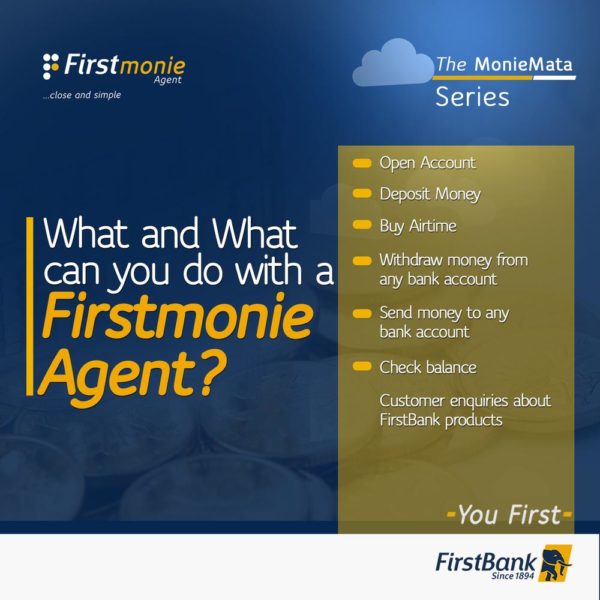 Have you ever been caught underwater struggling for air? If you haven't, then just stretch your imagination a little bit to understand how I felt when I got to the village last week. I travelled to the village with one goal in mind – to give Mama her best mother's day experience since Papa passed away. So I was not only disappointed when Mama cheerfully gave out every gift I brought for her to the unending stream of relatives who swarm our open compound to greet me, I was left barely floating having given out all the cash I brought with me.
If Biodun had not visited when he did that evening with the great news of a Firstmonie Agent in Mapo market, I may just have hated myself for travelling to the village. I found out that Firstmonie Agents are literally human extensions of almost all the banking activities I would have only been able to carry out within a FirstBank hall. That Firstmonie Agent allowed me to withdraw enough money to give Mama a memorable mother's day treat (she has not stopped talking about it since I left the village), recharge Mama's phone with enough airtime and even open an account for her.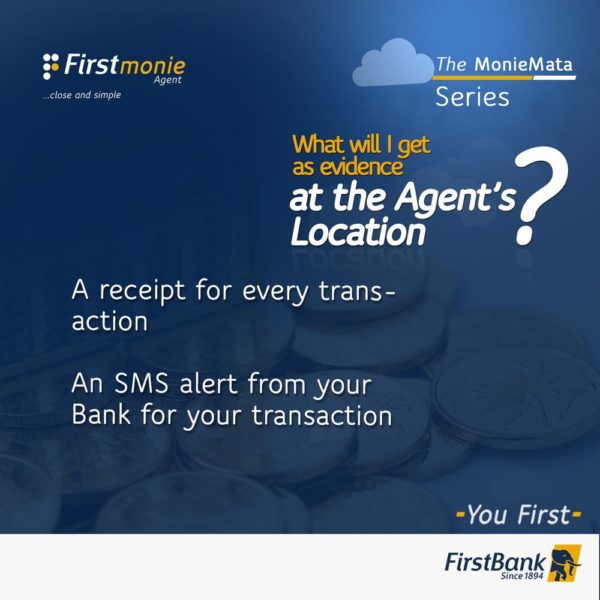 Now, Mama does not have to wait until Lasisi goes to the nearest town to withdraw the money I send to her account. She has the Firstmonie Agent right there in the community to carry out her withdrawals. And not only that, she has been told she can perform other transactions such as:
Deposit money

Withdraw money

Send money

Buy airtime

Pay bills
..and so much more
Firstmonie Agents are owners of small businesses within communities with limited or no banking penetration, who have been enlisted on the FirstBank network which cuts across the country. To find out more details about the Firstmonie Agent channel, simply visit https://www.firstbanknigeria.com/personal-banking/ways-to-bank/Firstmonie-agent today!
Firstmonie Agent offers you a life jacket when you are drowning.
—————————————————————————————————————————————————————————–
Sponsored Content