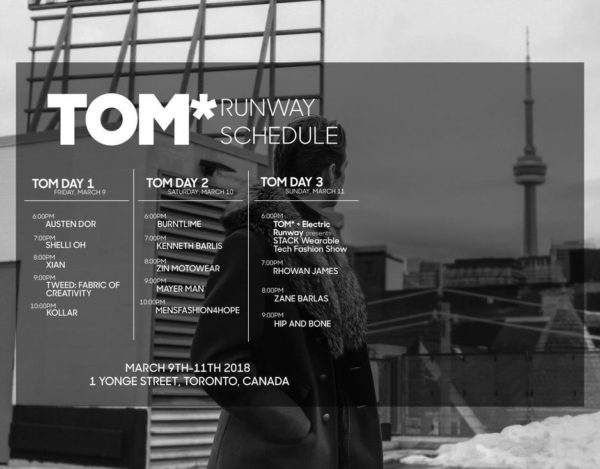 We are glad to be participating in 'Tweed: Fabric of Creativity' at this season Toronto Men Fashion Show.
Tweed is a sponsored show at Toronto Men Fashion Show, which gives designers the opportunity to showcase their creativity on the runway. We are so honored to be part of this year's event, during the event we will be showing some of our latest collections for this season, with our clients, families and friends.
All men and women in the Toronto, Canada area can access tickets or get more information at www.tomfw.com/tickets
 You can also send an email to [email protected]  to get discounted tickets. Please check out our website and on Facebook, Instagram and LinkedIn for more information on this event.
Date: Friday, March 9th – Sunday, March 11th, 2018.
Time: 6.00 pm – 10.00 pm.
Venue: 1 Yonge Street, Toronto, Canada.
—————————————————————————————————————————————————————————
Sponsored Content