Ronke who is a beauty vlogger met her beau Arthur, a fashion photographer at a birthday party. The moment she saw him, she knew he was "husband material". Their bond from the moment they spoke was so good and their similar interest in photography and music made their love stronger. Their love story is so beautiful.
We love their fun Wakanda vibe pre-wedding shoot and can we add that we are crushing on the breakfast in bed.
BellaNaija Weddings wishes Ronke and Arthur lots of love together.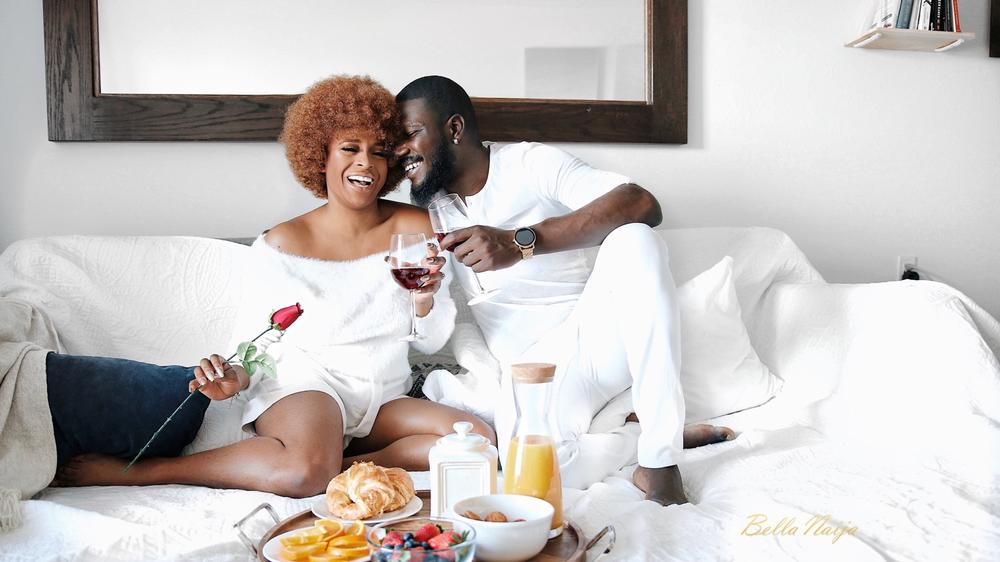 How We Met
By The Bride-To-Be, Ronke

I went to my aunt's birthday party and I noticed a guy that was really attractive in the midst of the guests. At first, he didn't approach me and I was a bit annoyed because I actually caught him staring at me. The next day, I was on my Facebook and got a friend request from some guy, Lo and behold it was him. I remember calling my friend and telling her he was "husband material". I had never met him before but it really made me believe in love at first sight.
When we started talking, I realized we were also very compatible and had similar interest. He loved photography and music, which up to this day, bonds us. Later, he went to Connecticut where we were in a long distance relationship for a couple of months. He came to visit sometimes until he finally moved to where I lived. In the first year, he went to basic training in the military and he would write me letters to make sure I was good. That was such a hard time because it was the most time we had been without each other. After those 6 months, we made sure we were together as much as possible.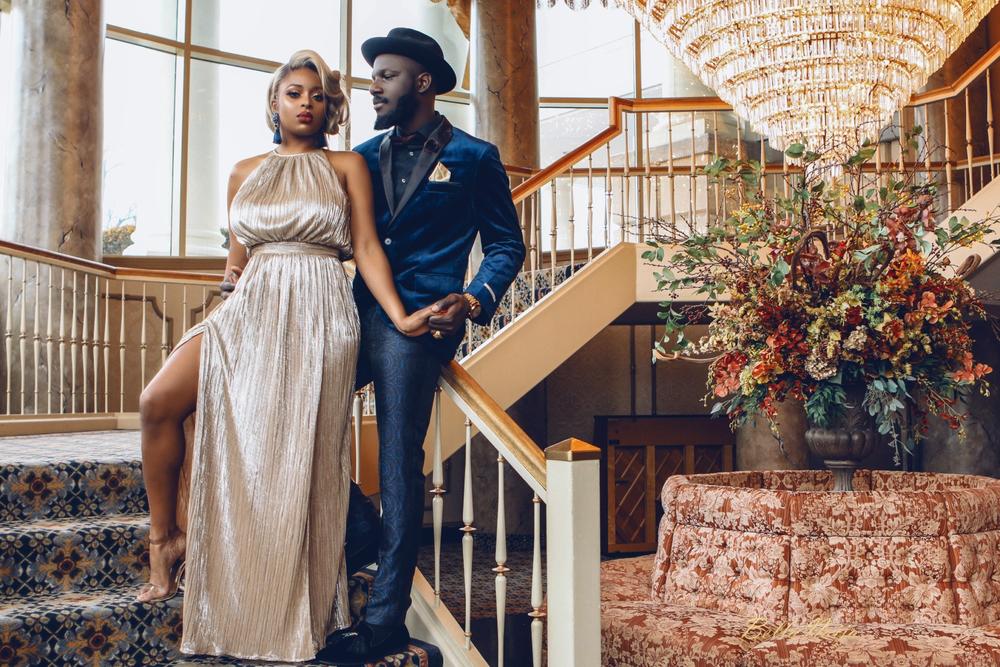 Our Proposal Story
Fast forward to seven years later he proposed on July 21st, 2017 and we are going to get married this year. On that day I had no clue what was happening but it felt like a different day. I was truly shocked at the fact he got all my family and friends there. It just took a bit of faith and hard work to get here and I'm glad we made it this far.