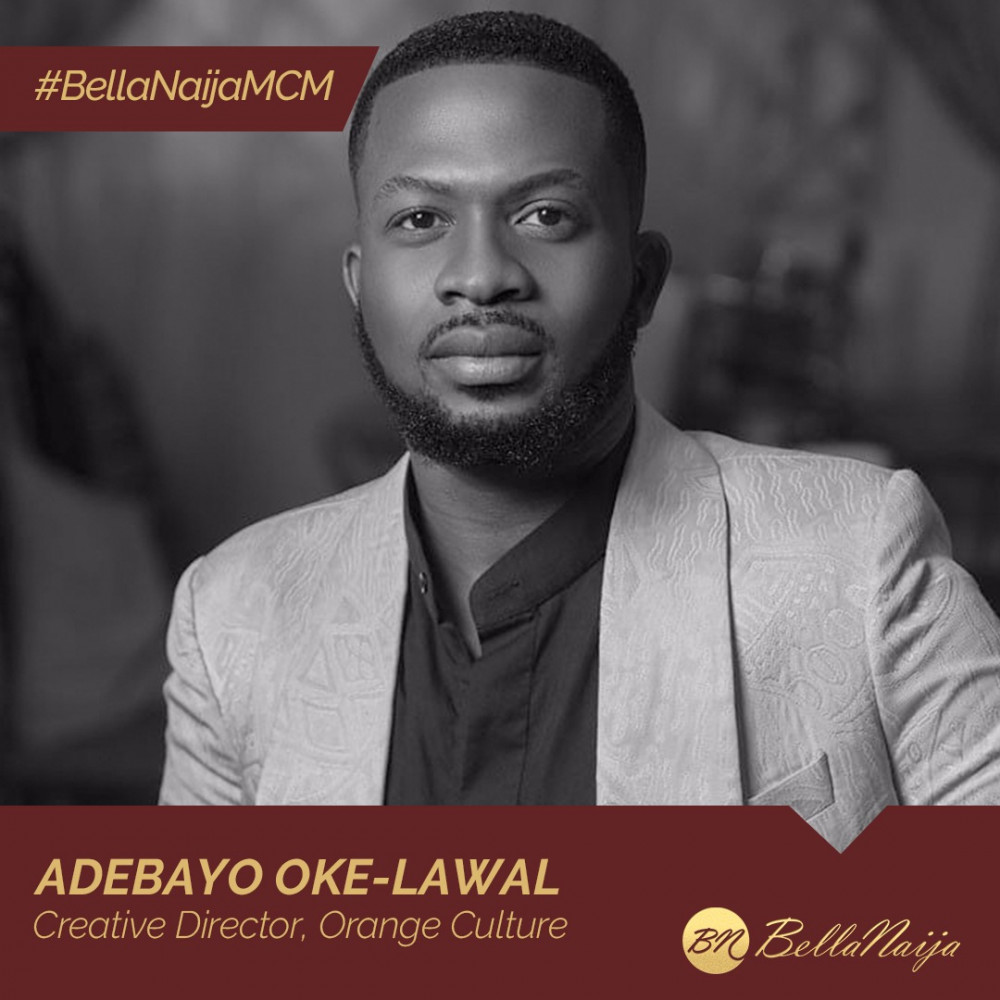 This week, in our #BellaNaijaMCM and #BellaNaijaWCW features, we'll be celebrating young high flyers in Nigeria's fashion and lifestyle space who are breaking boundaries with their work.
Adebayo Oke-Lawal, the creative director of Orange Culture, is not the conventional menswear designer, and his pieces brought a game-changing perspective to men's fashion in the country.
Prior to Orange Culture, men's fashion in Nigeria did not go beyond, suits, shirt or t-shirt and chinos or denim trousers, or his traditional attire. At this time also, hardly will you find a man donning a coloured suit or an outfit with so many bright colours.
Bayo, as he's also called, is a leading figure in androgynous fashion in Nigeria, and he describes Orange Culture as a "movement" more than a clothing line, for a creative class of men who he describes as "self-aware, expressive, explorative, art-loving nomad(s)."
The designer started designing at age 10 for a store in East London, and later worked with Kiki Kamanu and Zebra Living where he also cut his teeth in the industry.
Bayo started his business producing men's and women's swear but later decided to focus on menswear. BellaNaija Style describes him as one who "deftly switches between cultural codes in his collections and juxtaposes seemingly unrelated motifs with a practised ease."
In 2014, Bayo was among the 29 finalists selected for the LVMH (Louis Vuitton and Moët Hennesey) prize, from a pool of 1221 "of the hugest emerging designers from all over the world".
Orange Culture has also showcased at the 2015 International Fashion Showcase in London, and then, was chosen by Vogue and GQ Italia to showcase at the 88th Pitti Uomo under the umbrella of the Constellation Africa project.
Bayo and his brand have been featured in Vogue, Elle, Marie Claire, Voice of America, Financial Times, Wings, among others.
Bayo is the 2016 The Future Awards Africa (TFAA) winner in the Fashion category. In the same year, Orange Culture was invited to show at the prestigious London Collections: Men.
In 2017, Orange Culture collaborated with one of Africa's biggest superstars Davido with the pieces being stocked at one of the leading department stores in the world, Selfridges (London).
Bayo holds a Bachelors degree (Finance) from the University of Lagos, an MSc (International Business) from Northumbria University, was Finance Administration Officer for Shell Nigeria, and then Fashion Editor for Wow Magazine, before venturing into entrepreneurship.