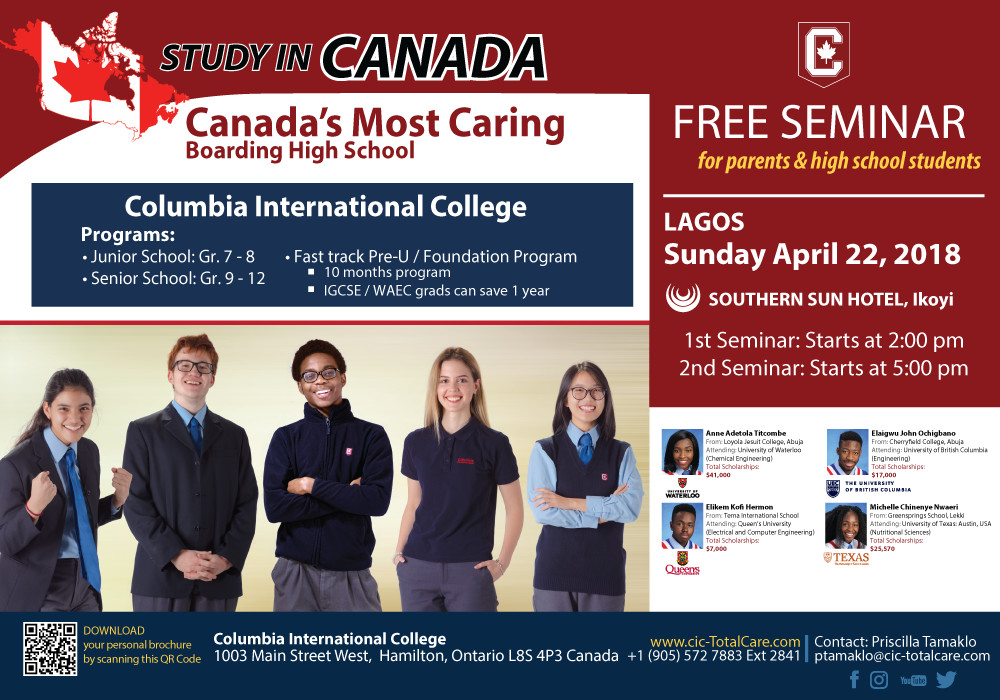 Columbia International College is the largest boarding high school in Canada, starting from Grade 7 – Grade 12 (JS1 – SS3). The school offers a safe and healthy learning and living environment for students to thrive and become global citizens.
Parents and students are invited to join the school for a special presentation in Lagos to discover more about why we are your best choice.
Date: Sunday, April 22nd, 2018
Time: 2.00 pm & 5.00 pm
Venue: Southern Sun Hotel, Ikoyi (47 Alfred Rewane Rd, Eti-Osa, Ikoyi, Nigeria)
See you there!
For more information and our brochure, check out https://cic.care/brochure
————————————————————————————————————————————————————————————————-
Sponsored Content