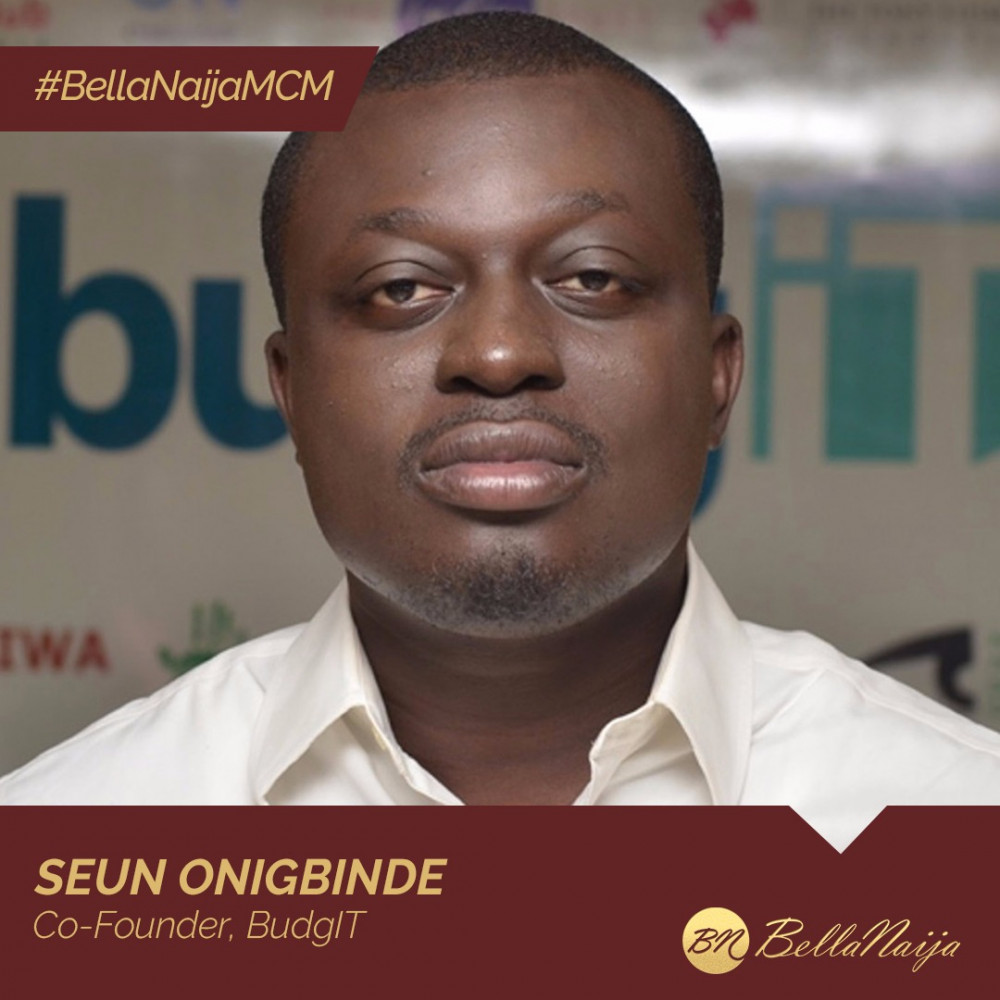 "Public resources must work for the people," those are the first words you'll notice on BudgIT's website, a non governmental organisation founded by our #BellaNaijaMCM Seun Onigbinde that helps citizens access and understand public budgets. This in turn, spurs citizen engagement with government, which also facilitates social change.
Onigbinde, an electrical/electronics engineering graduate (University of Agriculture, Abeokuta) had worked in banking for some time and started BudgIT while in the industry. He wanted to give citizens the information they need to continuously demand good governance from whoever they have contracted it to at the polls. This starts from gathering data on government's work, understanding it, and using that information to advocate for (more) transparency and accountability.
Founded in 2011, BudgIT, a product of a Co-Creation Hub (CcHub) hackathon, now has additional offices in Sierra Leone, and Ghana. Onigbinde started the company with his friend Joseph Agunbiade.
Understanding the budget is one thing, tracking the projects budgeted for is another. In 2014, BudgIT launched Tracka, a platform that lets citizens track implementation of government projects already budgeted and post photos of the ongoing, completed, and abandoned projects, or those that never started. Tracka is fully functional is 17 states of Nigeria.
Since Inception, BudgIT has worked with the National Assembly, the National Assembly Budget and Research Office, the Budget Office of the Federation, the Kaduna State Government, the Nigerian Extractive Industries Transparency Initiative (NEITI), the Ministry of Budget and Planning and the Lagos State Ministry of Budget and Planning.
BudgIT has also received funding from Omidya Network and Gates Foundation.
Onigbinde is the 2012 The Future Awards Africa (TFAA) winner in the Innovator of the Year category, an Ashoka Fellow, and was recently selected as one of the participants for the 2018 Archbishop Desmond Tutu Leadership Fellowship.
Onigbinde is also a policy advisory board member for ONE Africa, a Knight International Journalism Fellow, a 2016 Aspen New Voices Fellow and has also completed a program in social entrepreneurship from Stanford University Graudate School of Business.