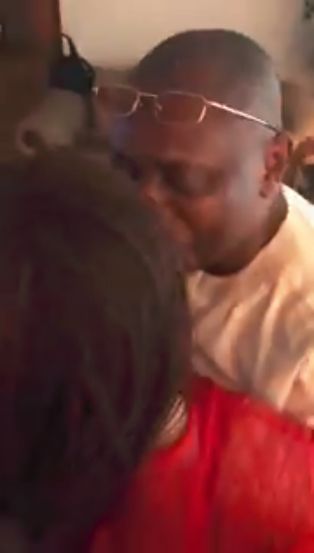 This video trending on the internet is something perhaps every one of can relate to.
Vlogger @ChiziDuru on her Twitter page, shared a video of her mom receiving birthday gifts on her special day.
What's sweet about it is how she covered for her dad who did not get his wife a gift by gifting her mom an extra personalised candle (the same thing she got for her) and saying it was from her dad.
You can see her dad's surprise, and then his grin and the thumbs-up after learning she had covered for him.
See the video below:
So I got my mom two personalized candles with one "from my dad" to hold him down since he didn't do anything 😂😂😂 My guy was seeing his own gift for the 1st time 🤦🏾‍♀️🤦🏾‍♀️ pic.twitter.com/ZXtD6wk44O

— Chizi Duru (@ChiziDuru) May 13, 2018