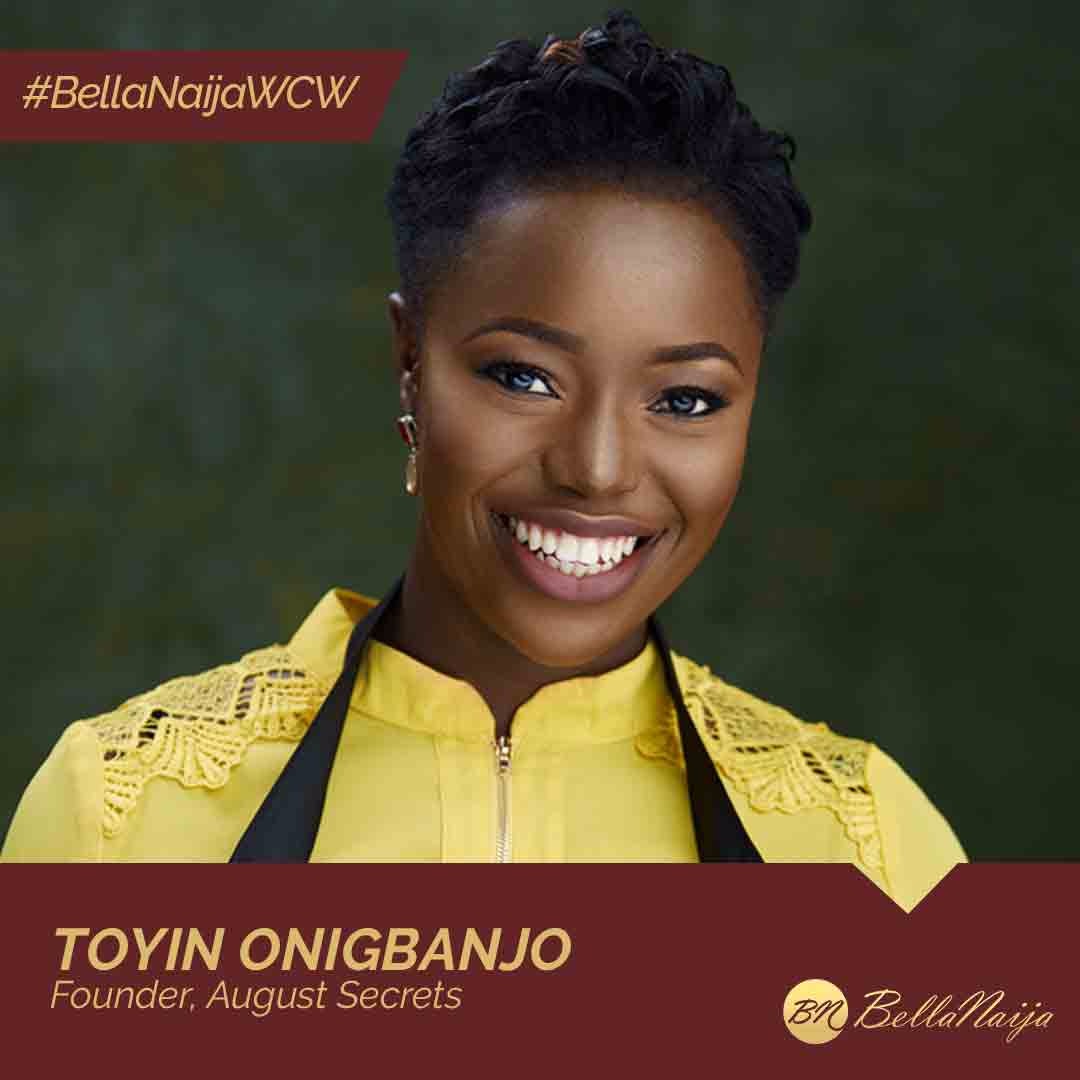 The first few years of a child's life are highly important, and adequate care and attention must be given to them, especially in the area of nutrition. Our #BellaNaijaWCW this week Toyin Onigbanjo started a business from her personal struggle, and today, it's meeting needs in Nigeria and across the world.
In 2014, after she gave birth to her first child, she bought different types of meals for him to take at weaning stage. Sadly, he rejected them all. She resorted to finding local alternatives and trying them out. Her son loved them and she began documenting the recipes and tips, and later sharing them on her social media pages.
Apparently, her struggle was not peculiar to her alone, mothers within and outside her circle on social media began asking her for tips and recipes which she obliged. After sharing her tips for one year, she decided to set up what she is now known for – August Secrets – "a baby and toddler food solutions company with the goal of helping Nigerian mothers home and abroad to feed their children healthier food options, rather than junk foods."
The platform also runs a blog where it shares recipes as well as relevant information for parents who are weaning babies.
Onigbanjo started manufacturing her own range of locally-made cereals from everyday home-grown foodstuffs like vegetables, fruits, and grains in 2016.
Onigbanjo, often referred to as "The Picky Eater Specialist" is skilled in food art and this helps get children to love healthy food varieties. Her skill handed her the first runner-up position in the 2016 Samsung Food Art Competition.
Today, the platform has over sixty-four thousand followers on Instagram, reaching over 100,000 customers across Africa, U.S. and the UK.
Onigbanjo is the author of the children's recipe book "August Secrets Sample Meal Plan".
Onigbanjo who holds a Diploma in Infant and Young Child Nutrition from Standford's Continuing Studies program, has a Bachelor's degree in English and Literacy from Kogi State University, and a Masters degree in Public and International Affairs from the University of Lagos.
In 2017, Onigbanjo was nominated in The Future Awards Africa (TFAA) Prize for Business and in the same year, won the Her Network Entrepreneur of the Year award.
Onigbanjo was also listed on  SME 100 and Invicta Africa's 100 Most Innovative Nigerian Females (2017) and on Leading Ladies Africa/YNaija's 100 Most Inspiring Women in Nigeria (2017) list.
August Secrets was also honoured as the Best Innovative Product (2017) by the ACE Awards Africa.