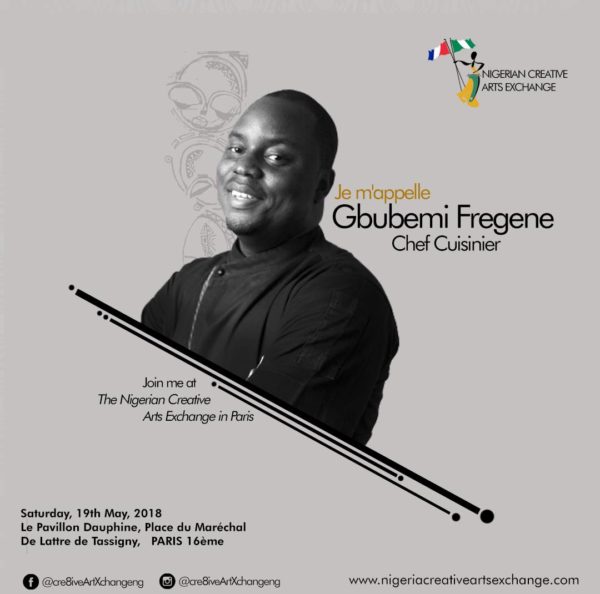 Chef Fregz is no stranger to the elegant streets of Paris having received formal training at the prestigious Le Cordon Bleu Culinary Institute in Paris. When the Embassy of Nigeria in France came calling with a chance for him to return to France not as an apprentice but as a culinary master showcasing the best of Nigerian food at the Nigerian Creative Arts Exchange (NCAE), it must have been an opportunity too good to pass up.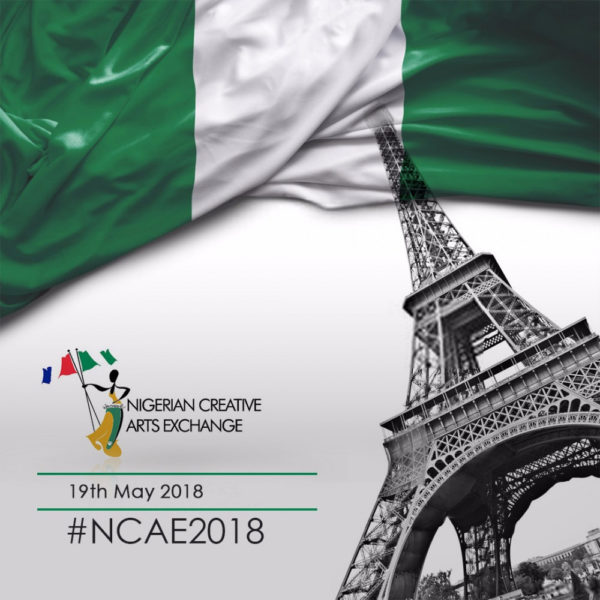 The cultural extravaganza is geared towards showcasing the finest and best of Nigerian culture in the beautiful city of Paris thus presenting Nigeria as a viable investment hub and a top tourism destination haven. On Saturday 19th May at Le Pavilion Dauphine, Paris and indeed France will experience a festival celebrating the best of Nigerian culture in art, cuisine, fashion, film and music.
Date: Saturday, May 19th, 2018
Keep up with NCAE on social via @cre8iveartxchangeng on Instagram & Facebook for all the gist on the go! Also, follow the hashtag #NCAE & NCAE2018.
Website: www.nigeriancreativeartsexchange.com
—————————————————————————————————————————————————
BellaNaija is a media partner for #NCAE2018