Hi BellaNaijarians. Chinny here!
Yesterday, I attended the launch of NG_Hub by Facebook, a community hub space in partnership with CcHub. When I first received the invitation to this event, I was contemplating whether to attend or not but after I learnt that I had the opportunity to meet and interview Ebele Okobi, the Public Policy Director of Facebook Africa, I looked her up on LinkedIn and thought 'hmmmm, the BN community can learn a lot from her… I'm in!'
I got there in good time for breakfast after which we heard from some Facebook professionals on the journey to NG_Hub. It was also good to learn that Facebook is partnering with seven other hubs across the country- Ventures Platform (Abuja), nHub (Jos), Colab Hub (Kaduna), DI Hub (Kano), Start Innovation Hub (Uyo), Roar Hub (Enugu) and Ken Saro Wiwa Hub (Port Harcourt) – to create spaces where creatives and developers can tap into Facebook's resources and expertise.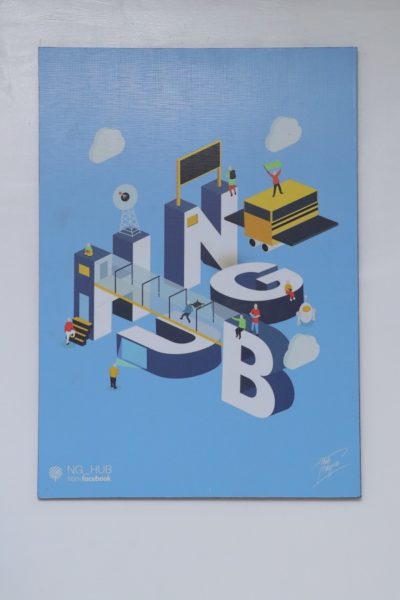 Let's get unto my few minutes with Ebele Okobi!
After highlighting how powerful the entrepreneurial spirit is in Nigeria and Facebook's mission to create a community that brings entrepreneurs and creatives together, we went on to discuss Facebook's plans for NG_Hub and how you can get in! The amazing thing is that there's something for everyone, whether you run a small business, are a startup, a student or want to improve your digital skills, there's something for you! Check them out:
The FB Start Accelerator Program is designed for startup and student teams building solutions that utilize any of these technologies; Artificial Intelligence, Data Science, Internet of Things, Augmented Reality (AR) and Virtual Reality (VR). Startup teams that get into this program which runs for 6 months, will get $20,000 in equity funding, hands-on support, access to technical and business mentors from Facebook and the CcHub network. Find out how to get into the program here.
Digify Pro Nigeria is a FREE 8-week intensive digital skills boot camp where you will learn all you need to know about digital marketing and have the opportunity to work on live briefs from Nigeria's top communication agencies and brands. At the end of 8 weeks, graduates of the programme will take part in a work placement in agencies or organizations as either interns or junior staff. It's a one-page application and a great way to kick start or advance your career in digital marketing. Start here now.
Boost Your Business is a 

one-day training that teaches digital marketing for business growth. This is s

pecially made for micro, small and medium-sized businesses owners and they have a community you can join on Facebook here.
#SheMeansBusiness is a one-day training workshop which has commenced in various cities across Nigeria. It is designed to inspire and train existing and aspiring female entrepreneurs across Nigeria, empowering them with the right digital skills to run successful businesses. I attended the launch and talked about it here.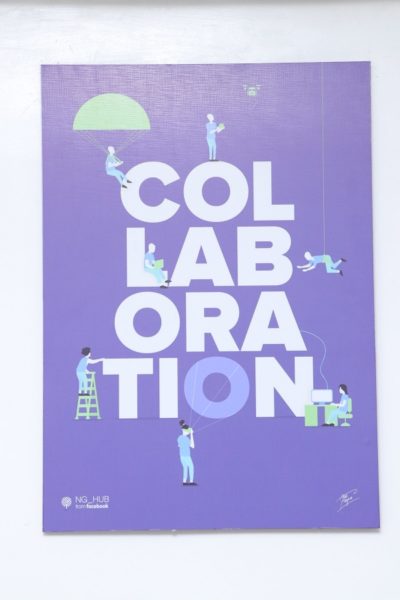 There was this one question I had to ask before leaving the room and I'm so glad I did! What would you say to a millennial whose dream is to work with a tech giant like Facebook?
Ebele Okobi: There's a quote I say all the time- "work is love made visible". Everybody has different approach to work but mine is that I want work that brings value to the world and drives my passion. So I believe very strongly that people should find their passion because for me, work is about making the world someway a better place.
The first thing is that people need to know themselves, what's your passion, what's your mission, and then pursue that as opposed to deciding what company you want to work for. If you think about it, Facebook didn't even exist. When Mark created it, had he been simply focused on just working for a big company, maybe Microsoft, we wouldn't have Facebook. So I would say people should not focus necessarily on a particular company or destination but should focus on how to bring value to the world. I think that's critical.
The second thing I would say is STEM education is very important, however, there are so many other jobs within tech. If you look at all the conversations we're having right now about privacy, content, it tells you how critical those issues are to tech's ability to thrive, grow and gain trust. I studied Law and if you think about the skills set that are necessary around ethics and policies, that's very relevant. That's why I think people should really focus on what they're good at and the contribution they make and let that contribution, mission and passion drive them.
**
Isn't that so powerful? That's it guys, I had a great time being with these wonderful people and learning how much opportunities are out there for us! So, take on these opportunities and fire on!