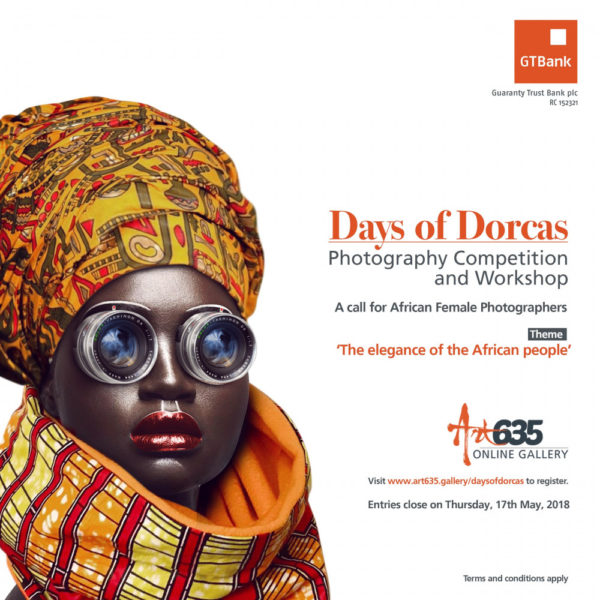 This is a call for budding female artists, painters and photographers to participate in the Days of Dorcas photography competition.
Sponsored by foremost African financial institution, Guaranty Trust Bank Plc, the Days of Dorcas Photography Competition is a platform for talented female artists between the ages of 18 – 35 years, to enhance their career in visual arts and photography.
To participate in the contest, send in your entries on the theme "The Elegance of the African People" via the website www.art635gallery/daysofdorcas. A panel of judges will select twenty-five (25) participants who will attend a 6-day workshop, between Monday, May 28th, 2018 and Saturday, June 2nd, 2018. At the end of the workshop, the winner and 1st runner-up will be rewarded with photography equipment worth the equivalent of N500, 000 and N250, 000, respectively.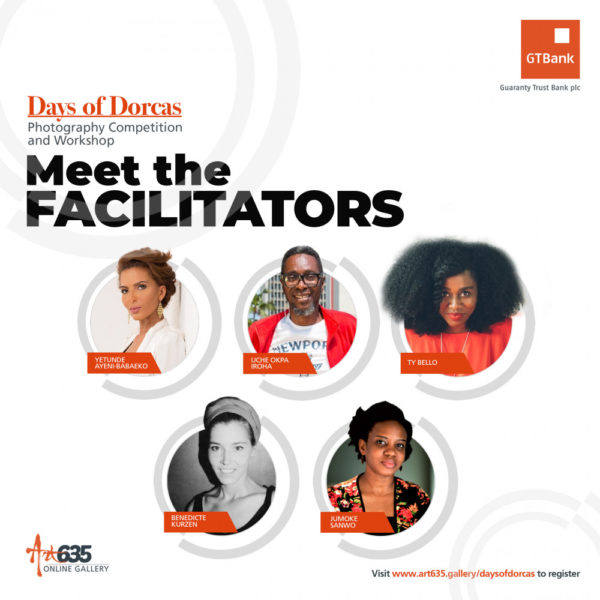 The Days of Dorcas Photography Competition is a part of the Art635 Gallery, a GTBank Initiative launched to promote African art and culture, and the 6-day workshop will be facilitated by the following renowned Art Professionals;

● TY Bello, celebrity photographer and philanthropist
● Bénédicte Kurzen, French photographer
● Jumoke Sanwo, Video Art and Virtual Reality artist
● Yetunde Ayeni-Babaeko, Founder of Camara-Studios
● Uche Okpa-Iroha, Founding member of Blackbox photography
Entries close on Thursday, May 17th, 2018. Click HERE to register.

——————————————————————————————————————————————————————————–
Sponsored Content